One of the things I love about Fall is the yummy scents! Pumpkin spice candles are my favorite and today I am sharing my favorite Fall candle with you and guess what….it's ONLY $5 and 20 oz!!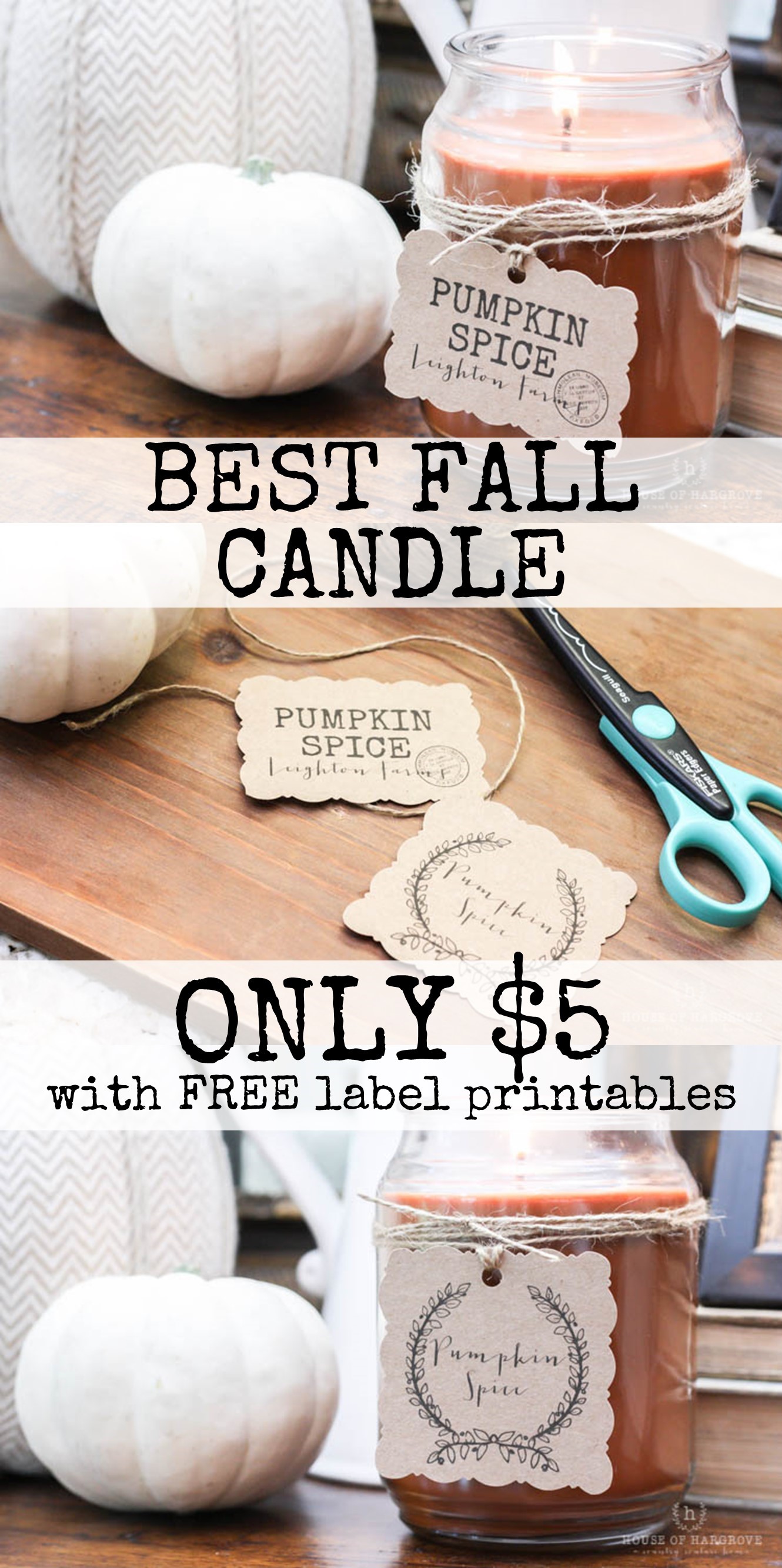 I have tried a million different kinds…expensive brands, cheap brands you name it and the Pumpkin Spice candle from Walmart is the best!  Its the perfect Fall scent, its strong (I hate when candles smell good in the jar, but you cannot smell them when they burn), and it is cheap!!  The only thing I don't like about it is the way it looks….but today I am sharing what I do to mine and giving away 2 FREE printables so you can do the same thing!  I buy the value set which comes with 2 of the 20 oz candles and 3 2.5 oz candles for $10.
Here is what it looks like.  Just kinda plain and the label is not my style.  I think they assume people will take it off because it is "easy peel"…thanks Walmart!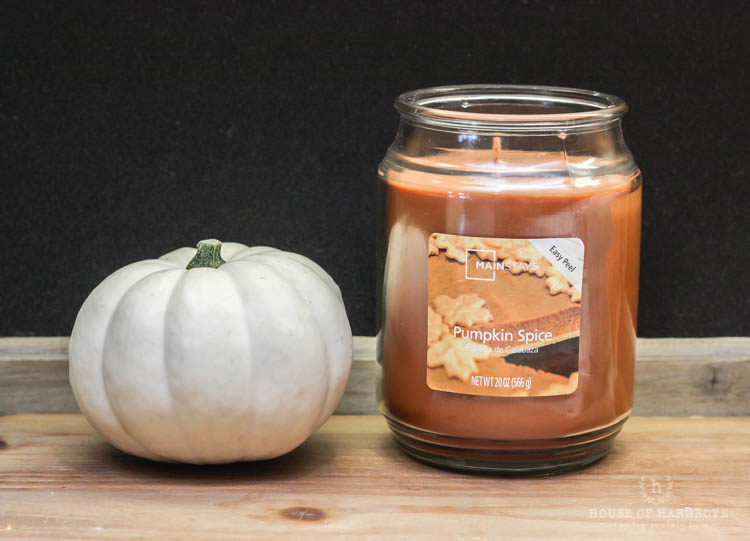 After you peel off the label…seriously….it comes off so easy!  Love that!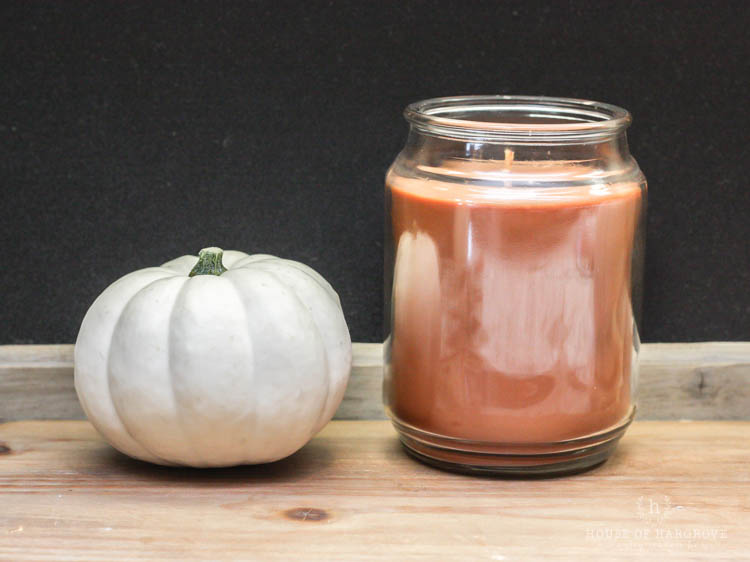 Next, I add labels to my candles to make them look more decorative.  I made 2 different labels.  You can pick the one you like best or try them both!  Here are the choices:
After you download the labels, print them from your computer.  I like to print mine on kraft paper, but you can get creative and do burlap, barnwood, etc.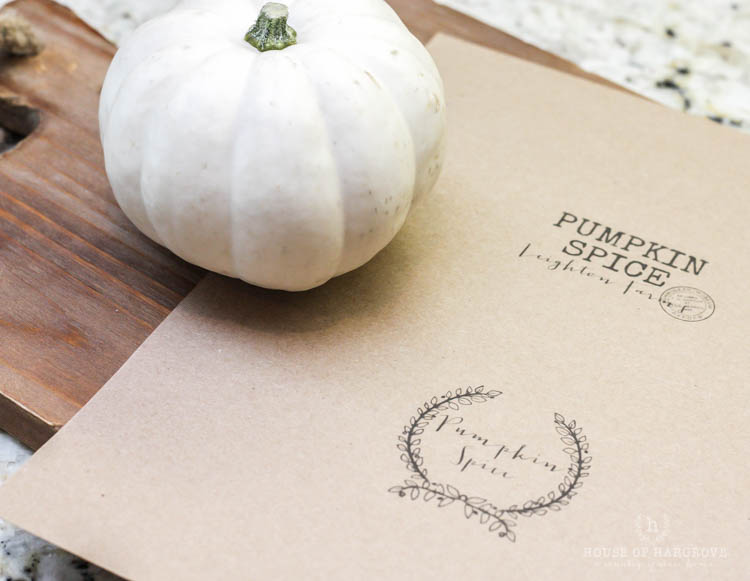 After I print them I cut them with decorative scissors, punch a hole in the top and use twine to tie them on.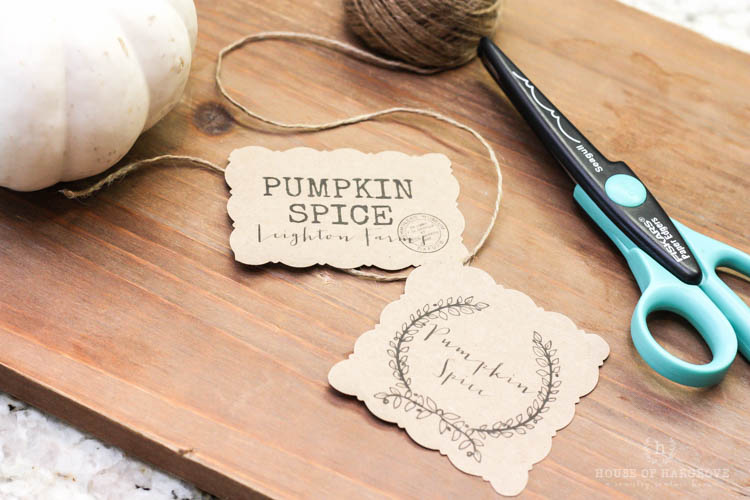 It is super quick and simple and I think they make these $5 candles look adorable!  Here is the candle with the laurel label…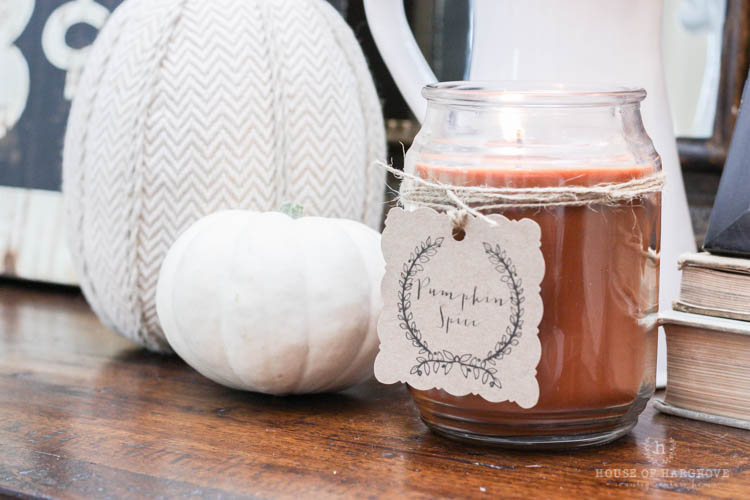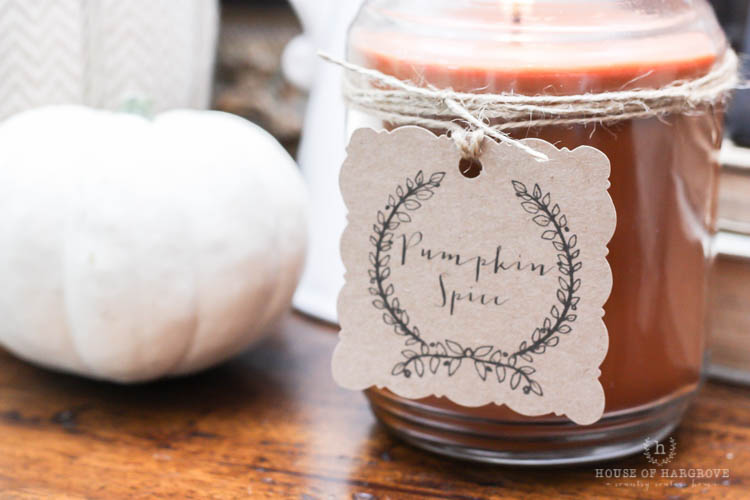 And here is the candle with the Leighton Farms label…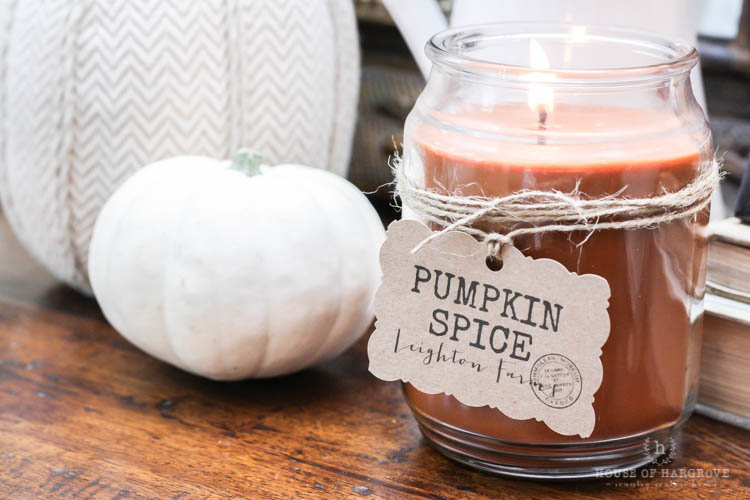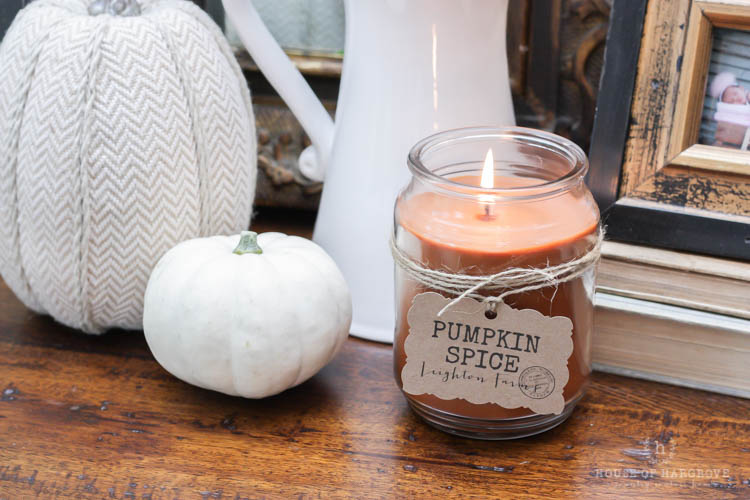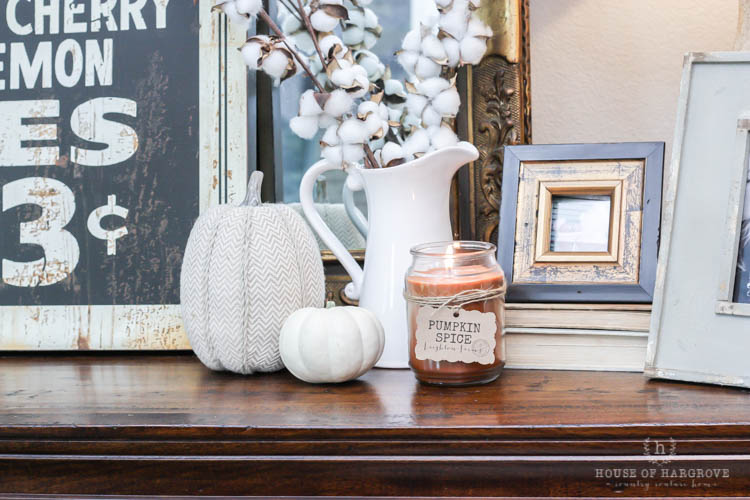 Which one is your favorite?  These make awesome gifts!  Think teacher, neighbor, etc.  Everyone will love them and they are an amazing price!  Hope you enjoy my favorite Fall candle as much as I do!!
**this post contains affiliate links for convenience.  If you purchase I may receive a small commission.  Thank you**