Let me just say this… I LOVE seeing Home Tours for the holidays! Especially with Farmhouse Christmas décor.  Farmhouse style Christmas is all that and so much more! There are little touches to be found around all the homes that just make Farmhouse Christmas perfect like snowy flocked trees, white pillows and blankets, simple wrapped packages, chalkboard signs, and hints of metal here and there. Check out all the stunning holiday décor ideas on how you can make your house shine.
 A small tree in a pine box planter is the perfect addition to Farmhouse home décor for the holidays!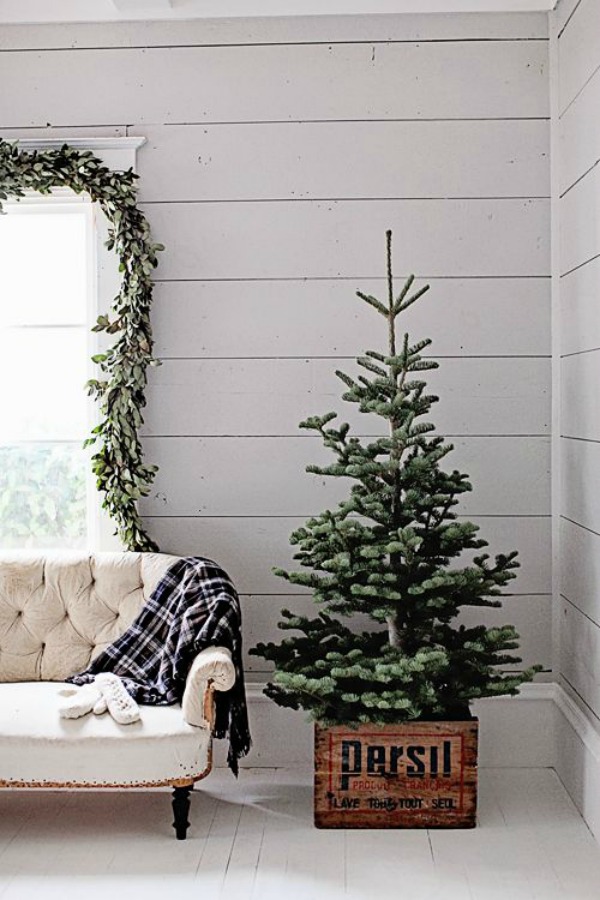 Dreamy Whites
Gorgeous garland and eucalyptus on the stair railings look so beautiful, especially with simple bows.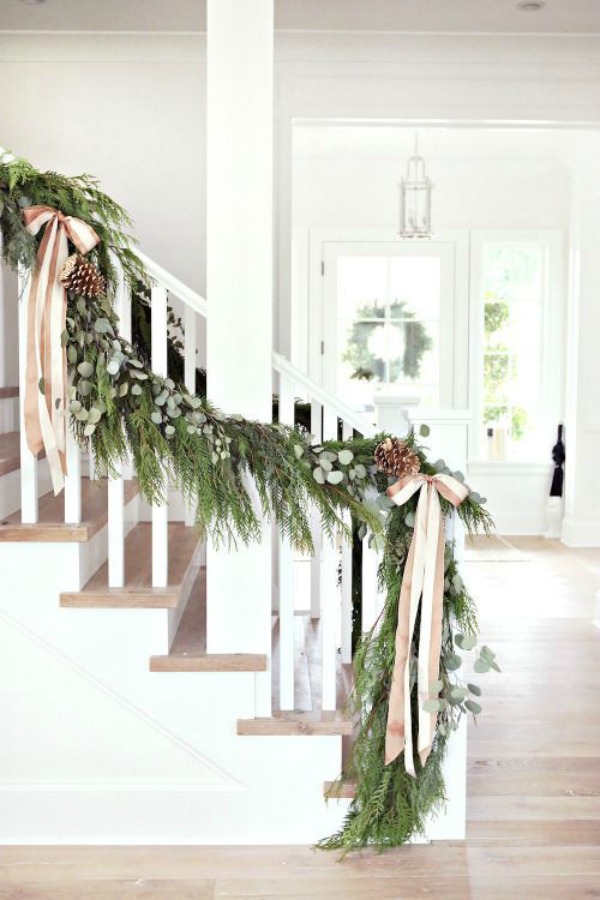 Farmhouse Touches
This front porch may look simply decorate, but really- beauty is in the eye of the beholder and I am loving the simpleness.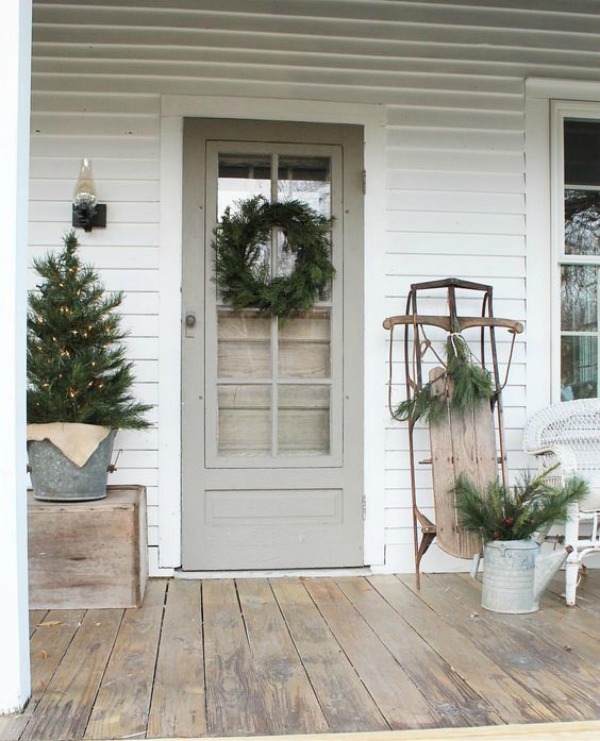 @farmhouse5540
Be sure to dress up your front porch that gives a hint on what your guests can expect on the inside!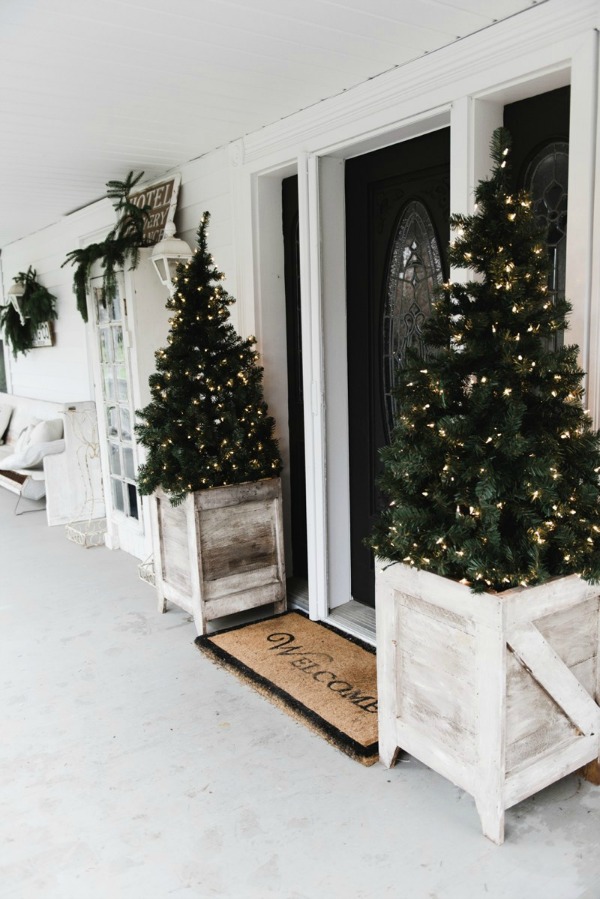 Liz Marie
Adding holiday décor up the stairs finishes the whole space off!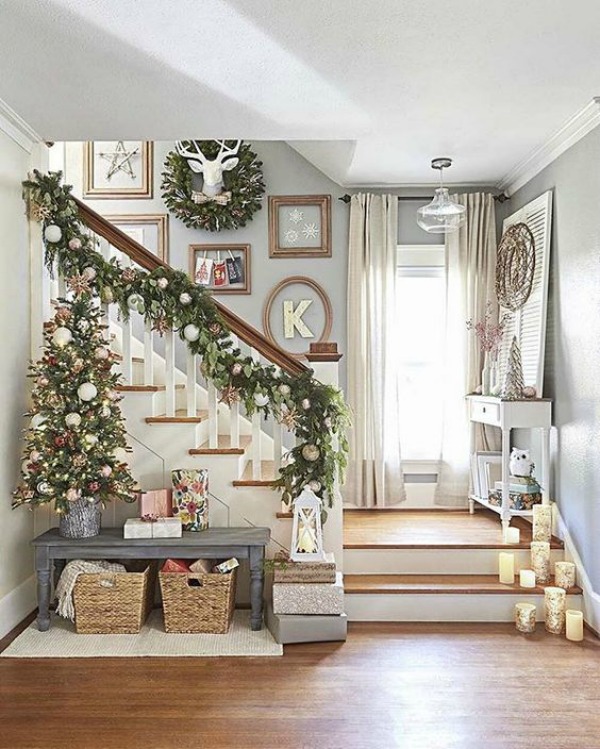 @loweshomeimprovement
This darling area was decorated just for the kids. See how you can decorate on a budget!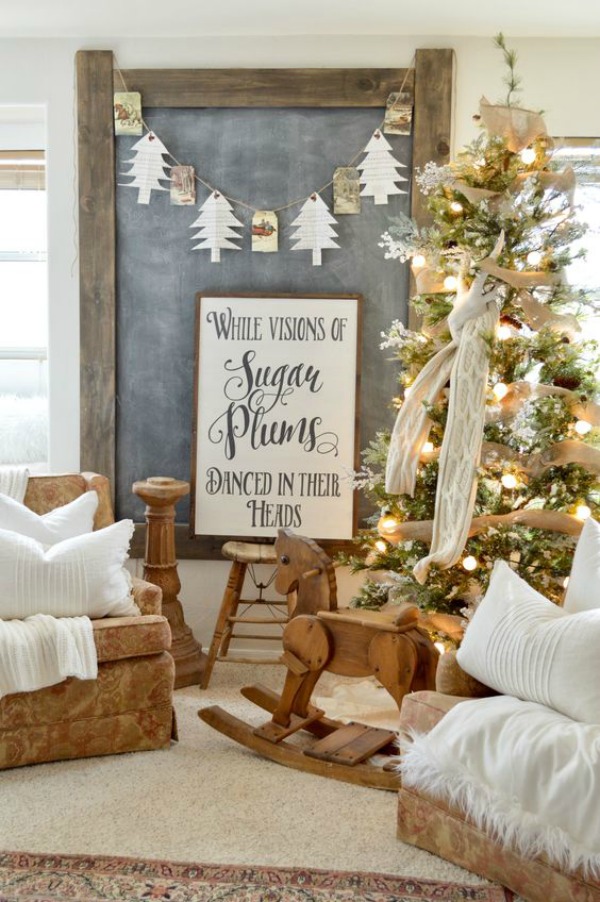 My Vintage Porch
This Christmas Home Tour is one that MUST be seen! Be sure to check out the rest of her blog as well. *LOVE*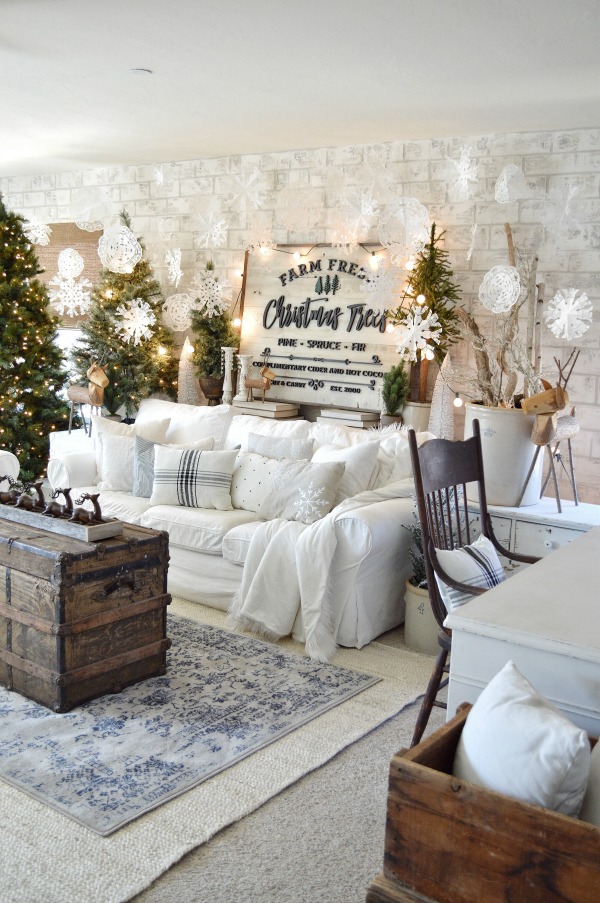 My Vintage Porch
The red accent color accentuates the beauty of all the décor-  Farmhouse Christmas Home Tour!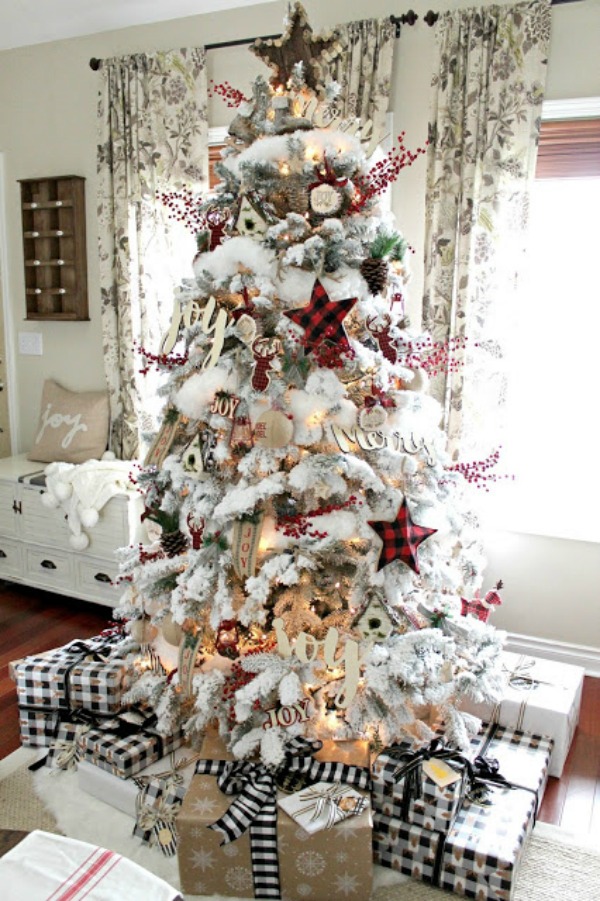 Nesting Blissfully Interiors
This entry space is SO cozy looking!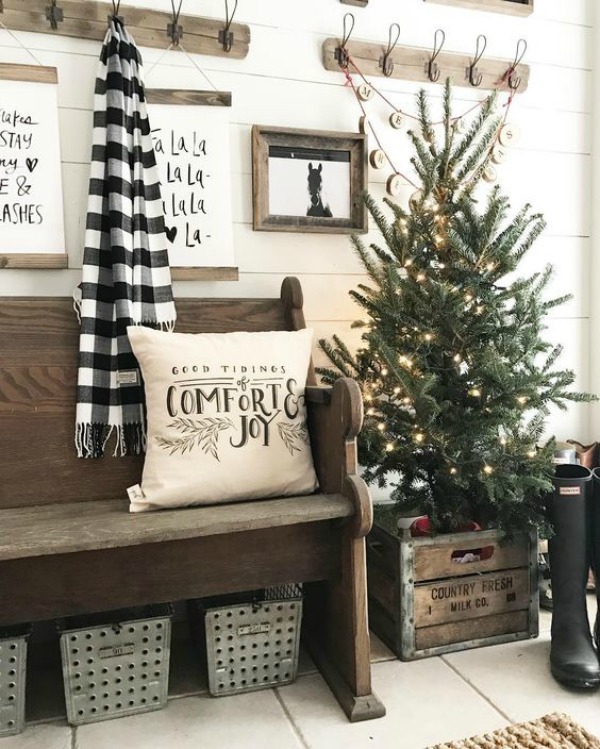 @pine.and.birch
What a fabulous way to show off your Christmas tree, with a chalkboard window and little snowflakes behind it!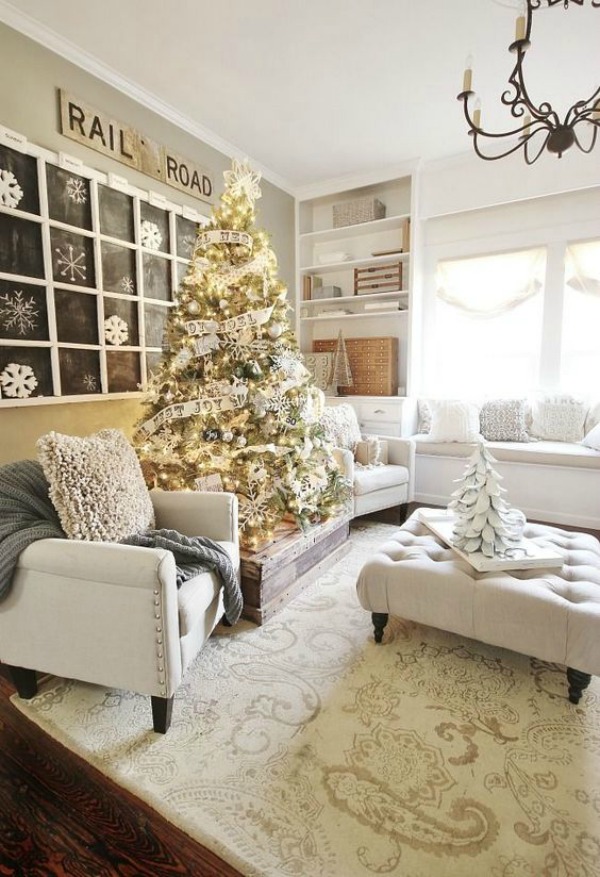 Thistlewood Farms
How sweet do all those presents under the tree look!?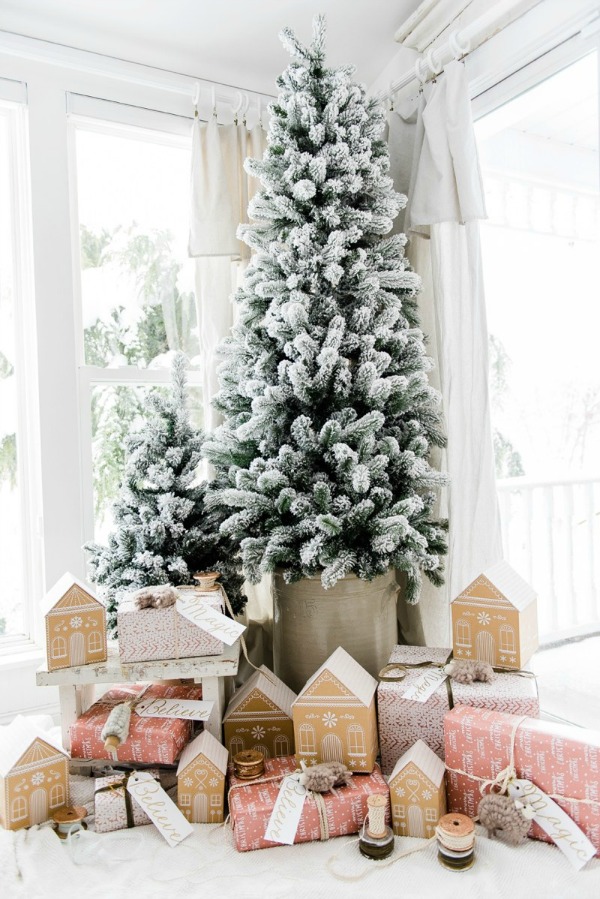 Liz Marie
Crushing on that amazing sign flanked by mini flocked trees!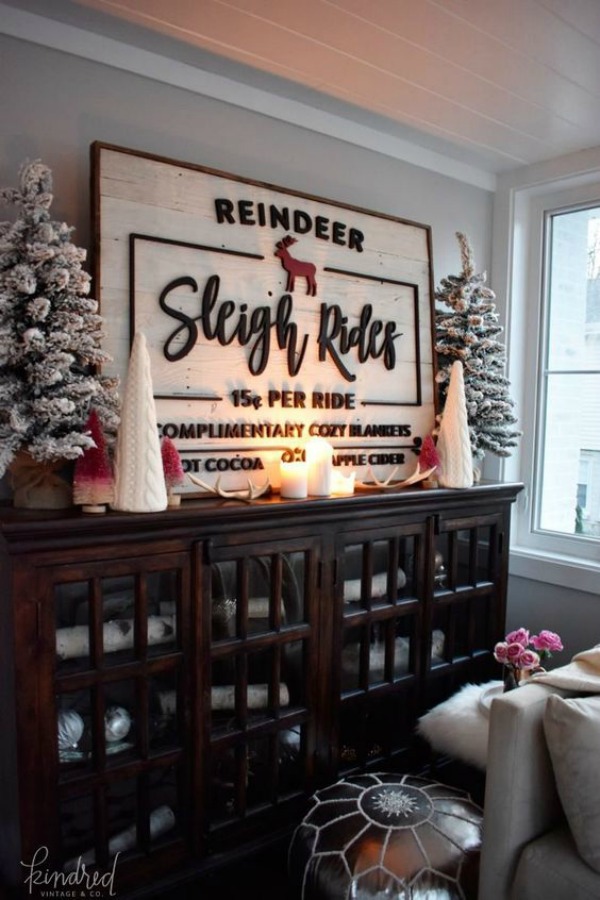 Kindred Vintage & Co
There are no words for this stunning Holiday House Tour, it is major eye candy!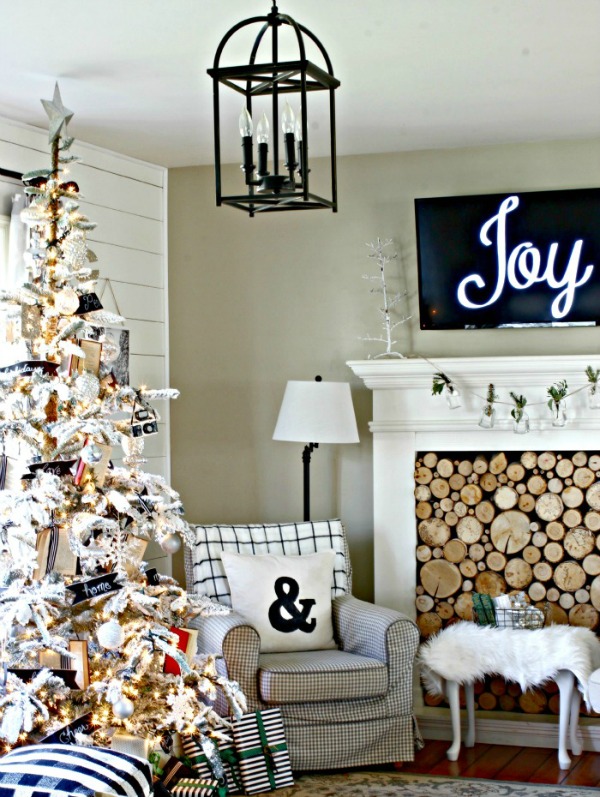 Golden Boys & Me
The stripes on the wall lend the perfect corner space for this amazing tree!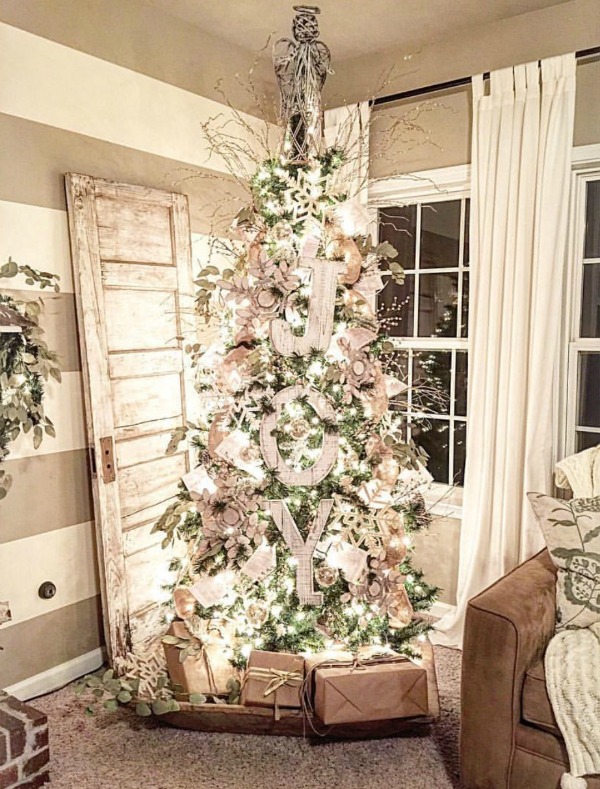 via Pinterest
Who else is counting down the days until Christmas!?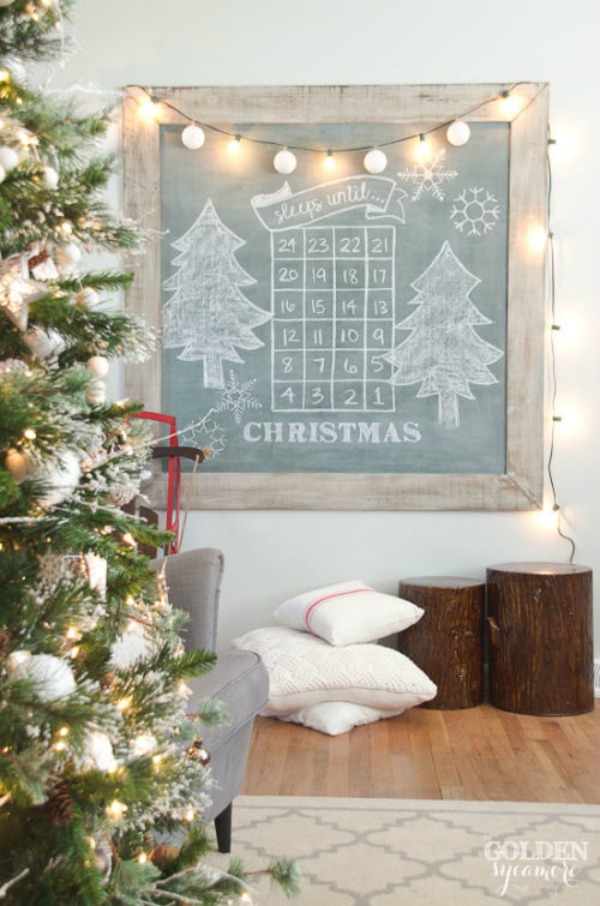 Golden Sycamore
A huge chalkboard on shiplap!? Yep, I'm in.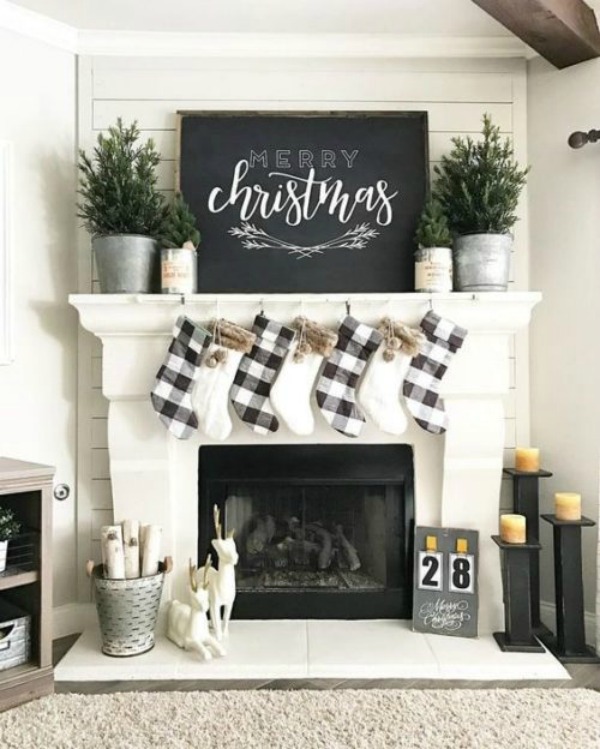 @ourfauxfarmhouse
I really love creative ways to set your Christmas tablescape.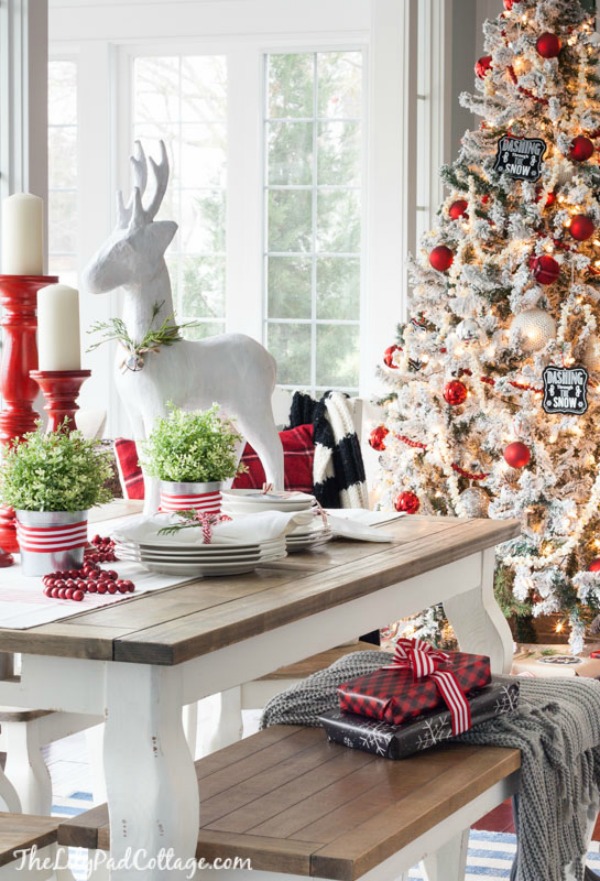 The LilyPad Cottage
ALL.THIS!! Totally adorbs!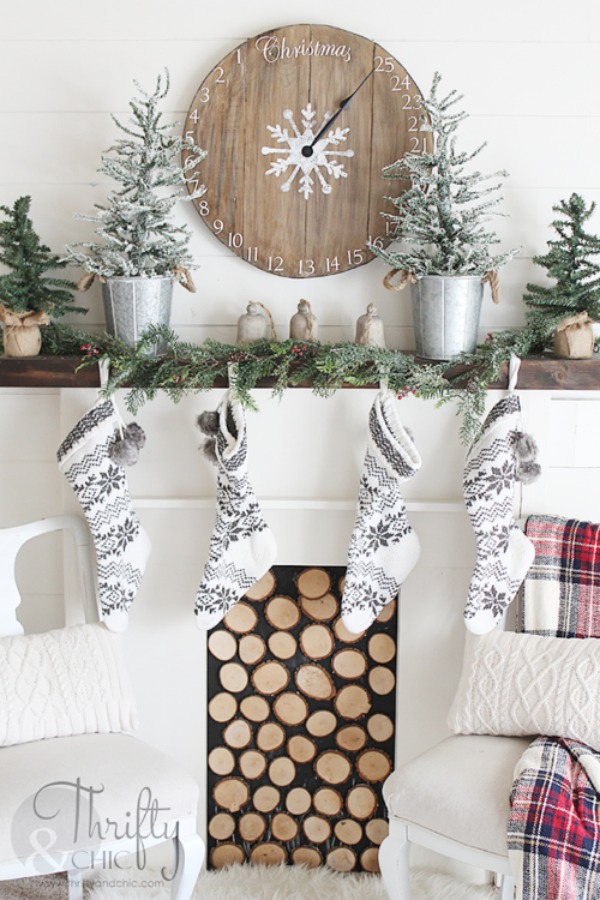 Thrifty and Chic
If there is no mantel in your house, the piano will do quite nicely!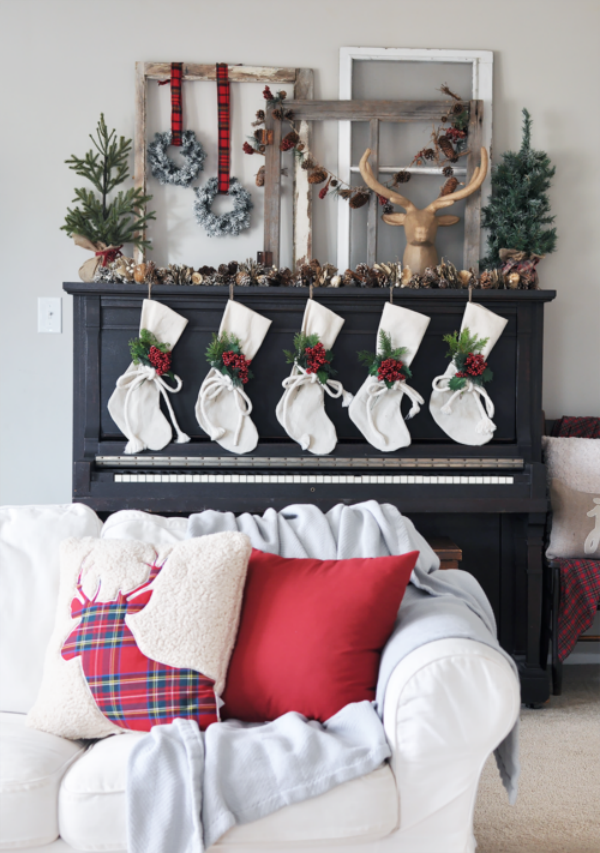 Cherished Bliss
Baby, it's cold outside… Come in and warm up with some hot cocoa!
I hope you have enjoyed all the amazing ideas for Farmhouse Christmas Decor!