I love decorating for the holidays, but I don't like to spend a ton of money because if I want to change up my style the next year or add a new theme I don't want to have to spend tons of money to update/replace what I have.  Walmart is the perfect place to get great items at amazing prices!  I had a client a few months ago that was updating her home to Farmhouse style, but was on a budget and I was blown away with what we found for her at Walmart.  When it came time to holiday shop I went back to Walmart and once again loved what I saw!  Here is my favorite Farmhouse Christmas decor on a budget.
FARMHOUSE CHRISTMAS DECOR ON A BUDGET
**click photo below to shop….or the corresponding numbers below the photo**
As you can see you can get amazing farmhouse Christmas decor on a budget!  Tree skirts under $40, stockings $12-13, a full sized pre-lit tree for under $150!!!  Walmart has incredible products that don't break the bank!  Happy decorating!!
See my Farmhouse Style on a Budget post HERE
PIN THIS PHOTO FOR BEAUTIFUL FARMHOUSE CHRISTMAS DECOR ON A BUDGET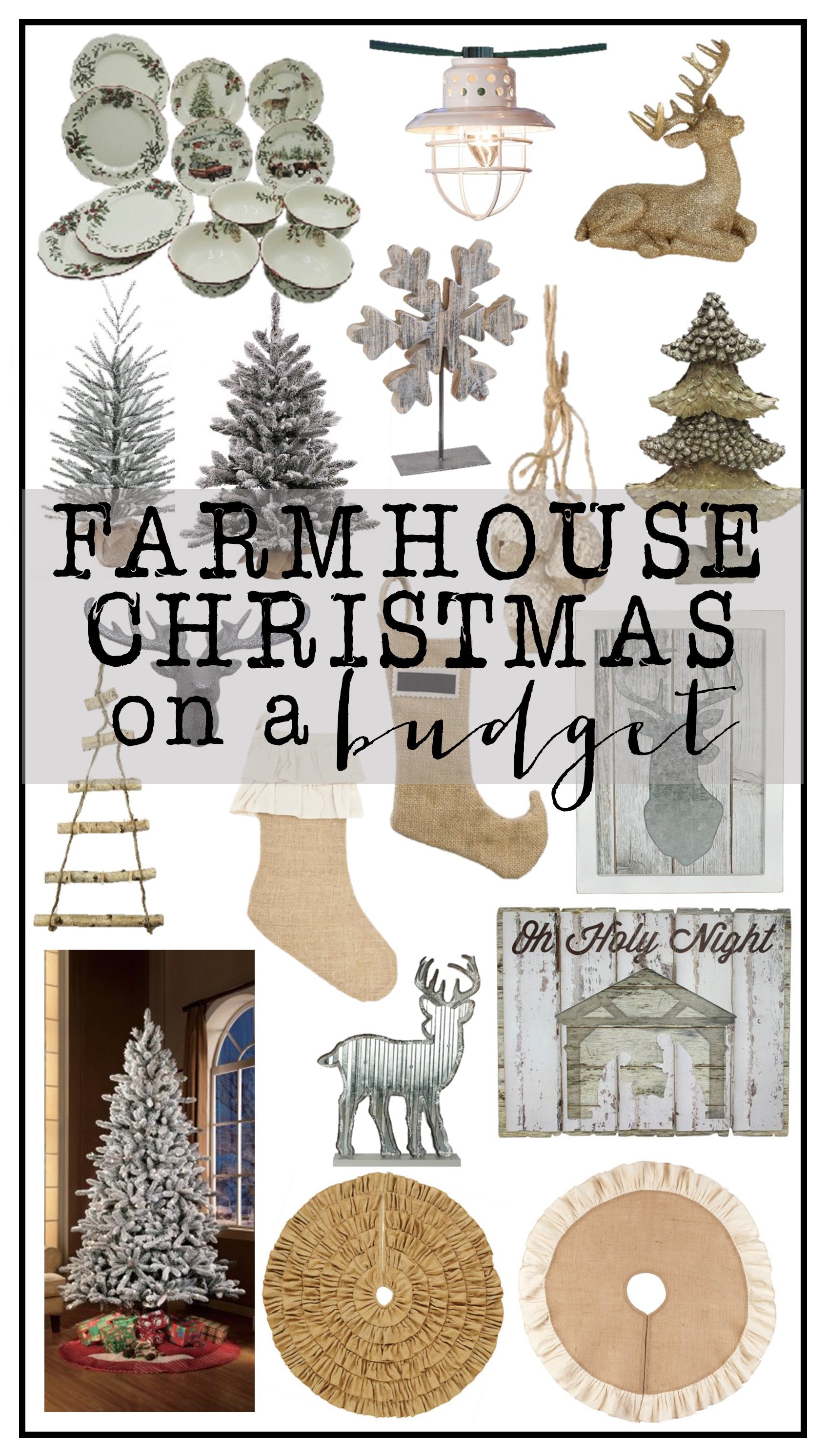 Thank you Walmart for sponsoring this post. All opinions here are my own.  This post contains affiliate links…if you purchase I may receive a small commission.  Thank you.