I have been dying for a cute tiered tray for my master bathroom and fell in love with this Tiered Tray!  It is the perfect size and I just love the way it looks.  I wanted to style it with a spa like feel….bath salts, candles, and soaps!  I could not believe how expensive decorative soap were ( I needed several) so I decided to make my own!  Today I am sharing my farmhouse inspired soap with you and a FREE printable!
I went to the dollar store and bought Dial Soap.  It was $1 for 2 bars of soap!  This is more like it.  These soaps were more for decoration so I didn't want to spend $5.99 per bar!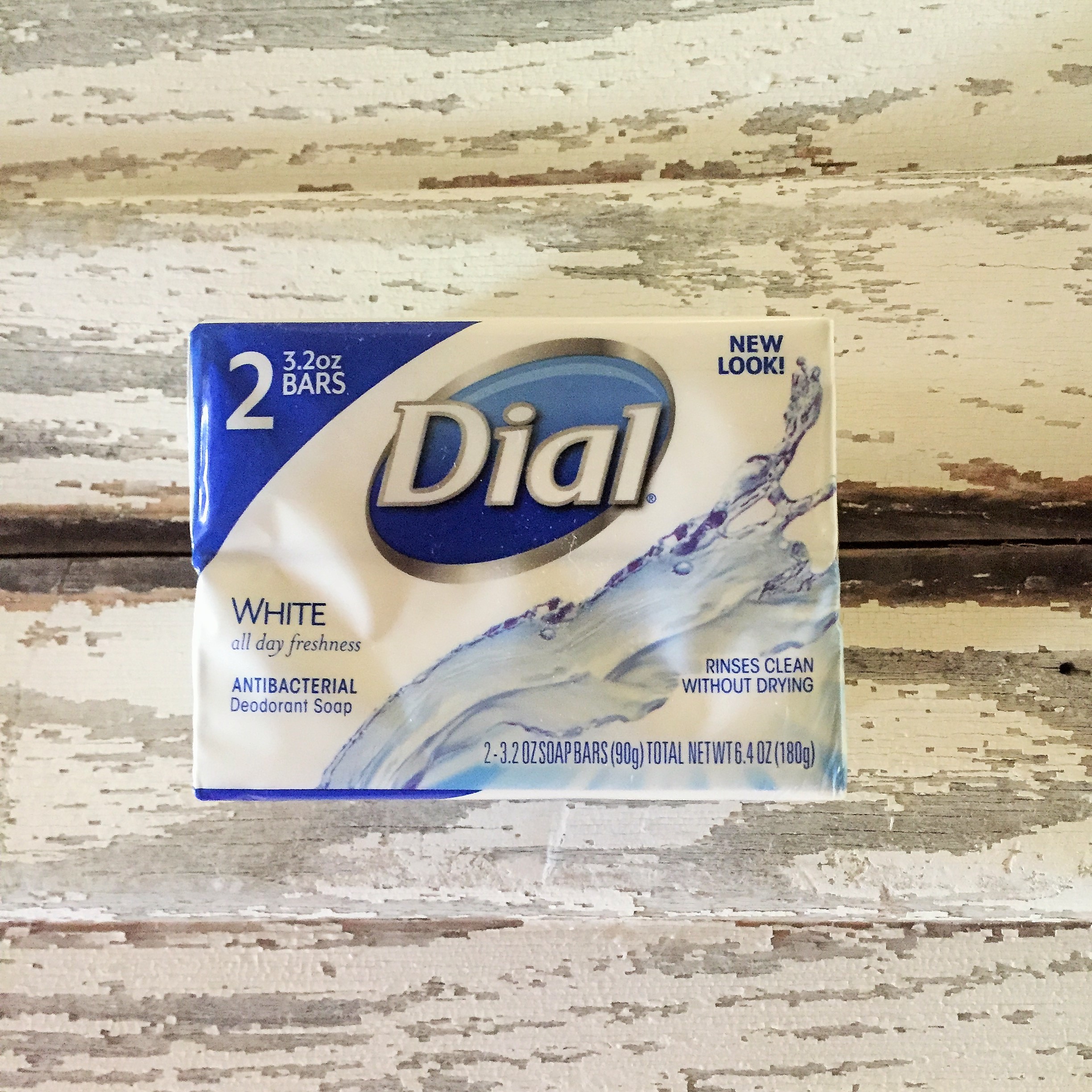 I designed a farmhouse/vintage looking soap label.  Avery's middle name is Leighton and I love farms so Leighton Farms became my soap brand 🙂
Click HERE for the free farmhouse soap printable.
I used kraft paper for the packaging.  You could use any kind of paper…linen, burlap looking, etc.  I wanted it soft so I used this kraft wrapping paper, cut it to standard computer paper size and put it in my printer.  It worked great.  Here is what it came out looking like.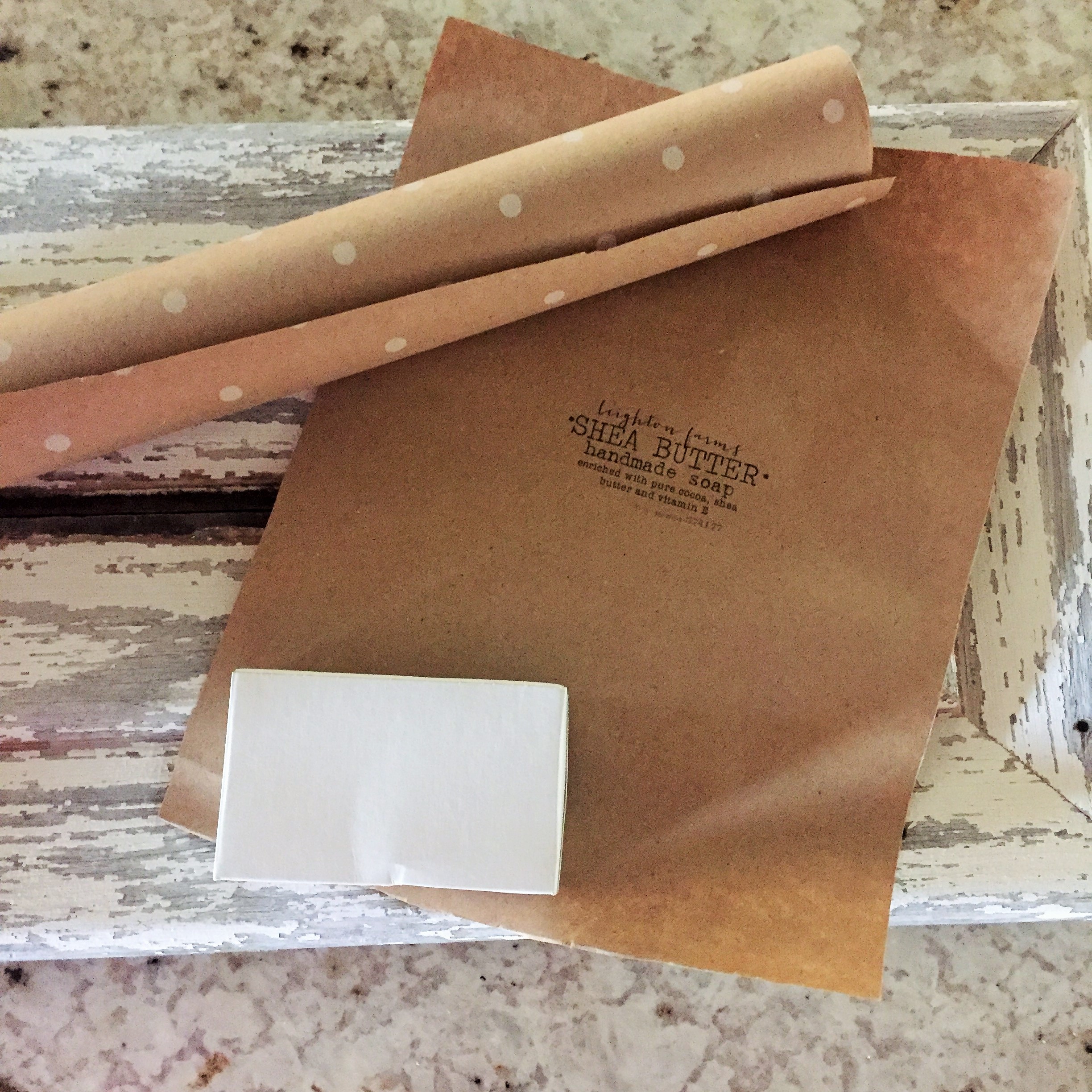 If you have a picky printer I wanted to show you that you can also print it on kraft paper card stock.  Here is an example of the packaging printed on both types of paper so you can see the difference.  The wrapping paper one is softer, but they both turned out looking good.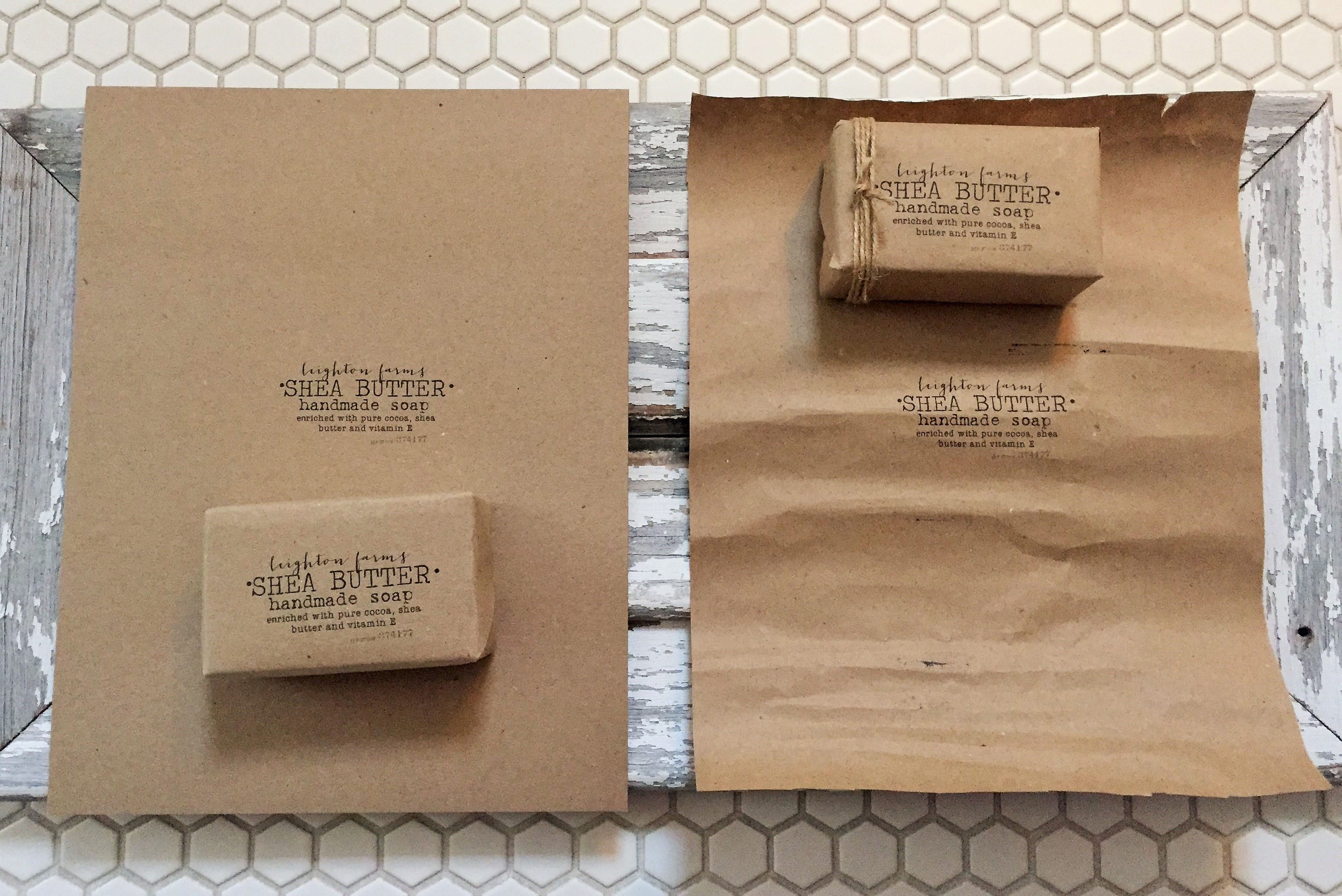 I added a little twine to some of them for extra detail.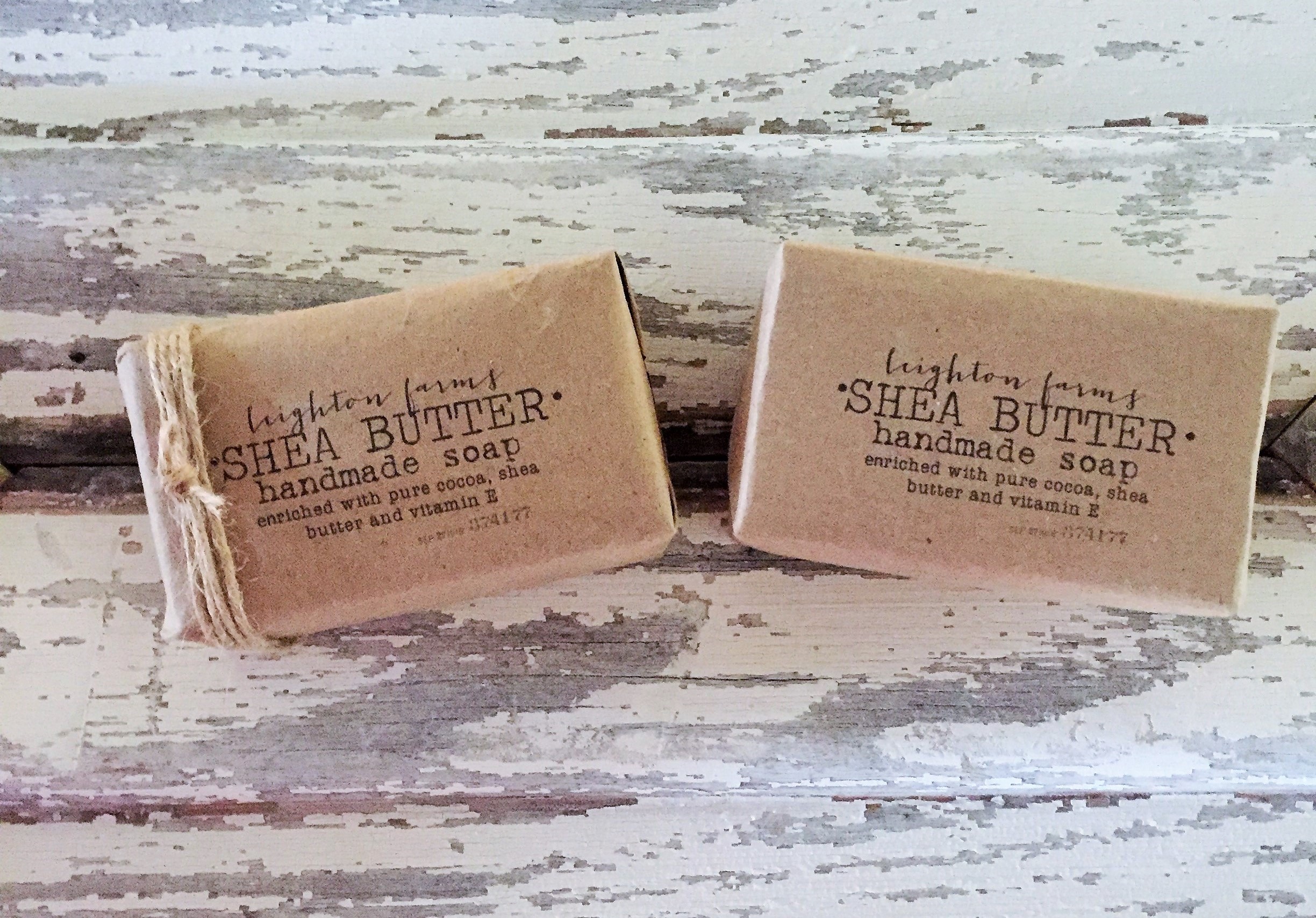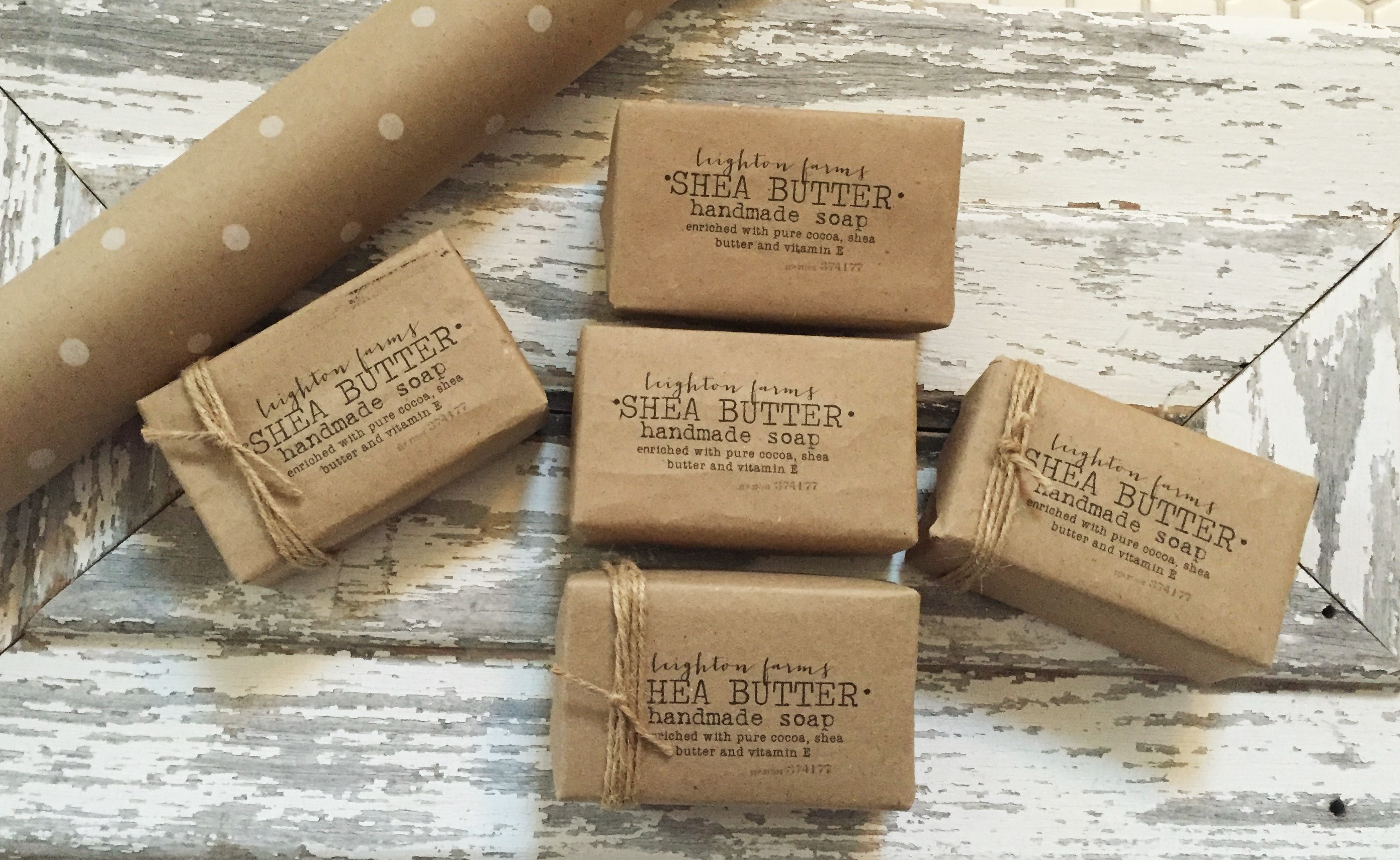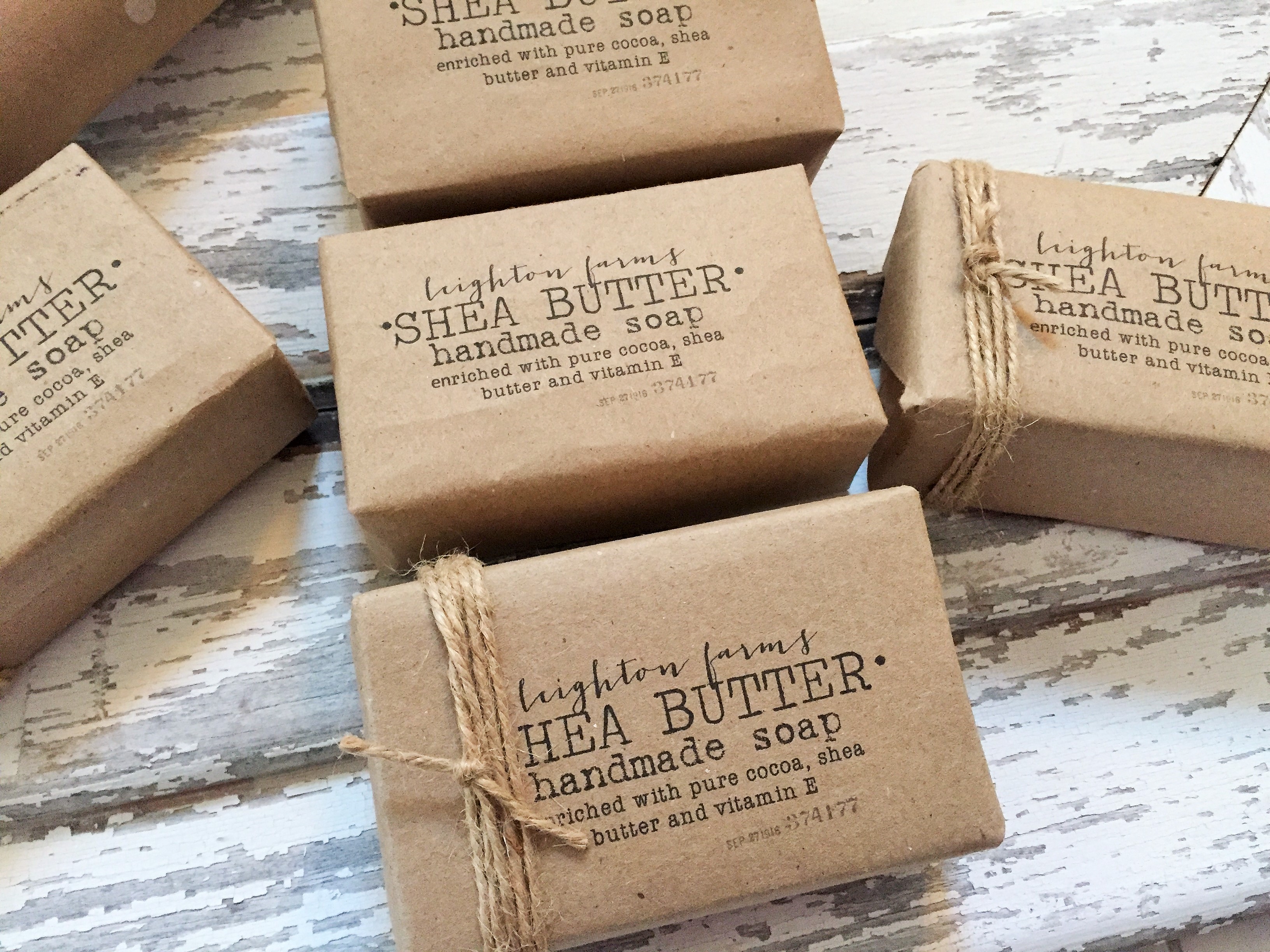 These farmhouse inspired soaps were exactly the decorating touch I was looking for!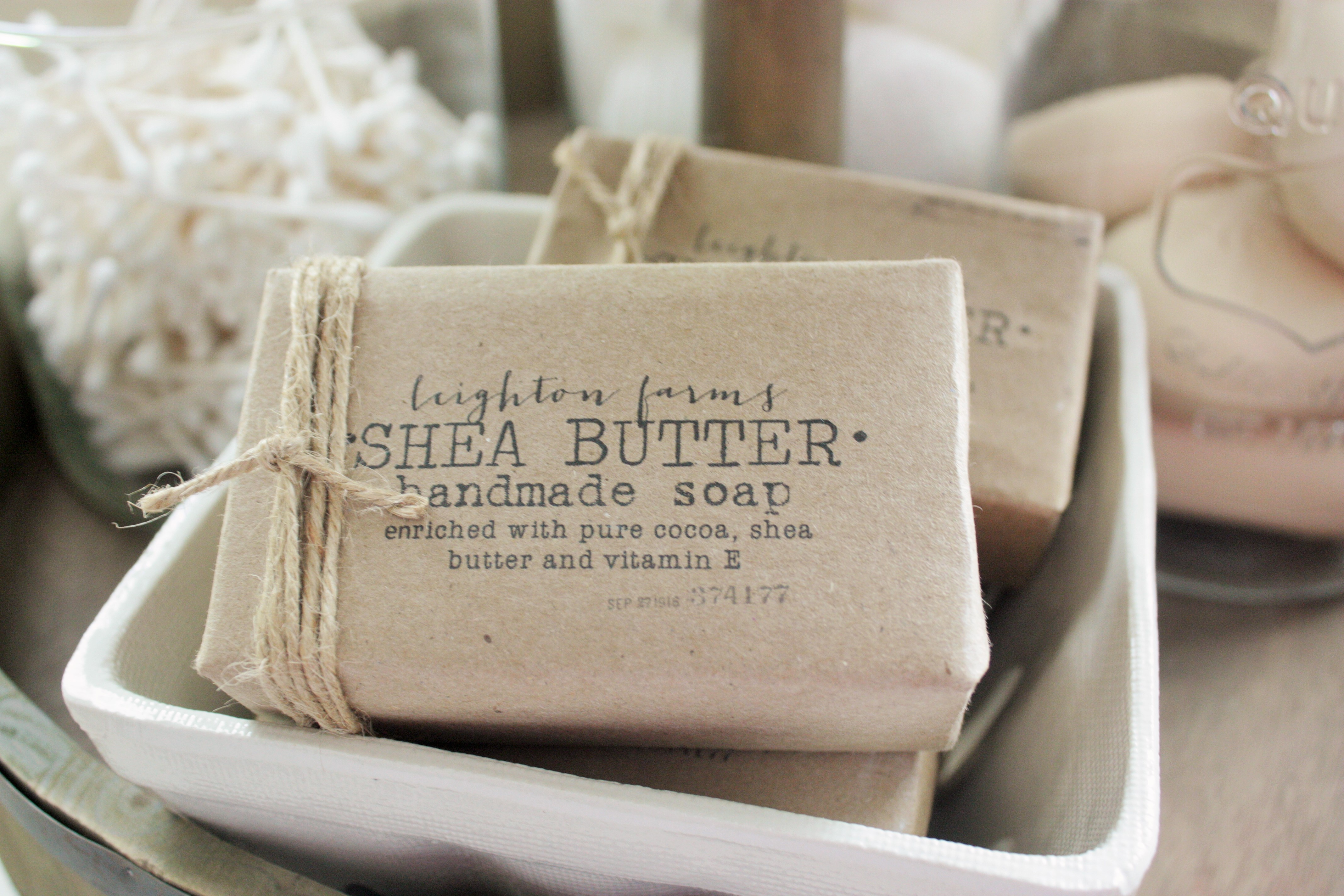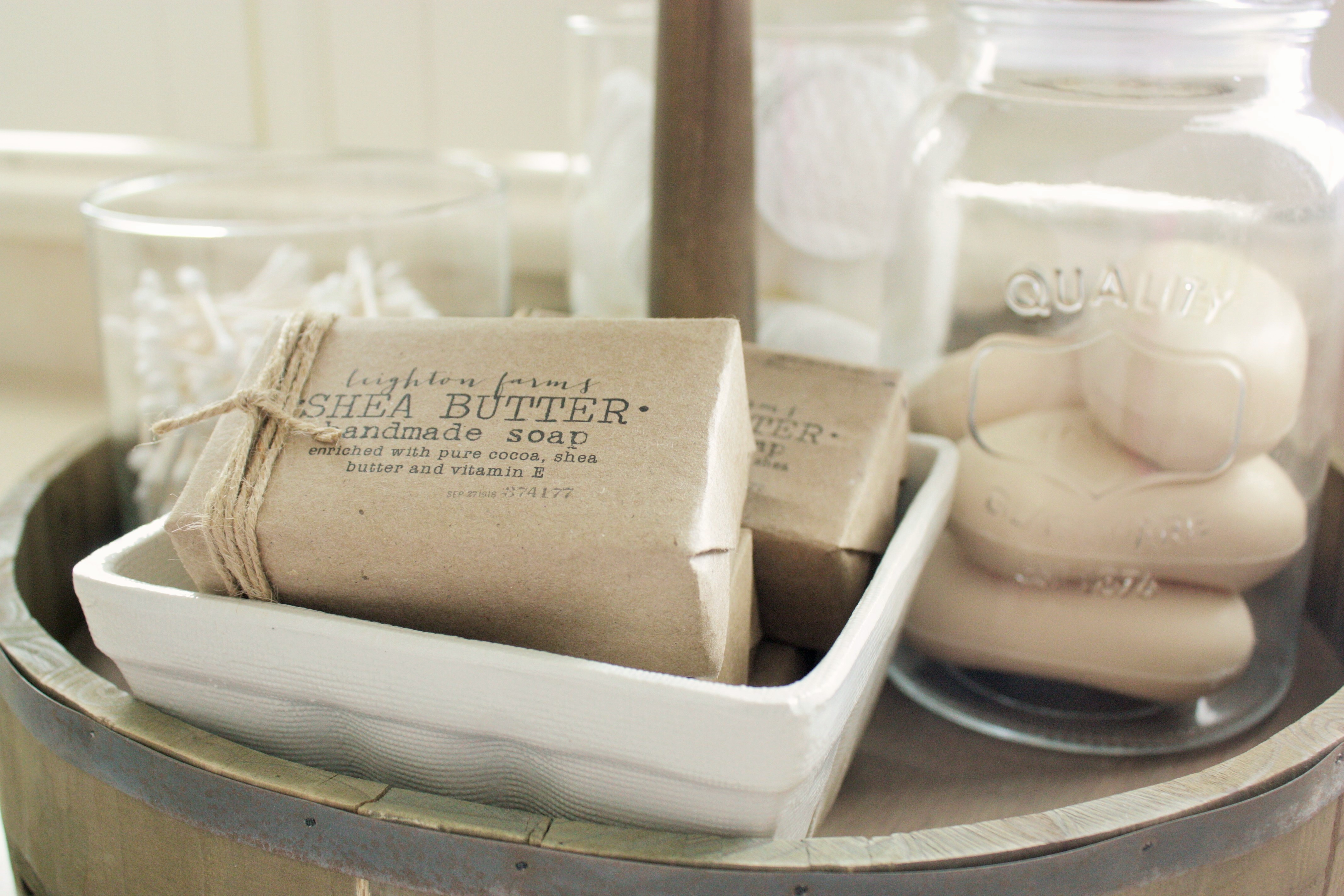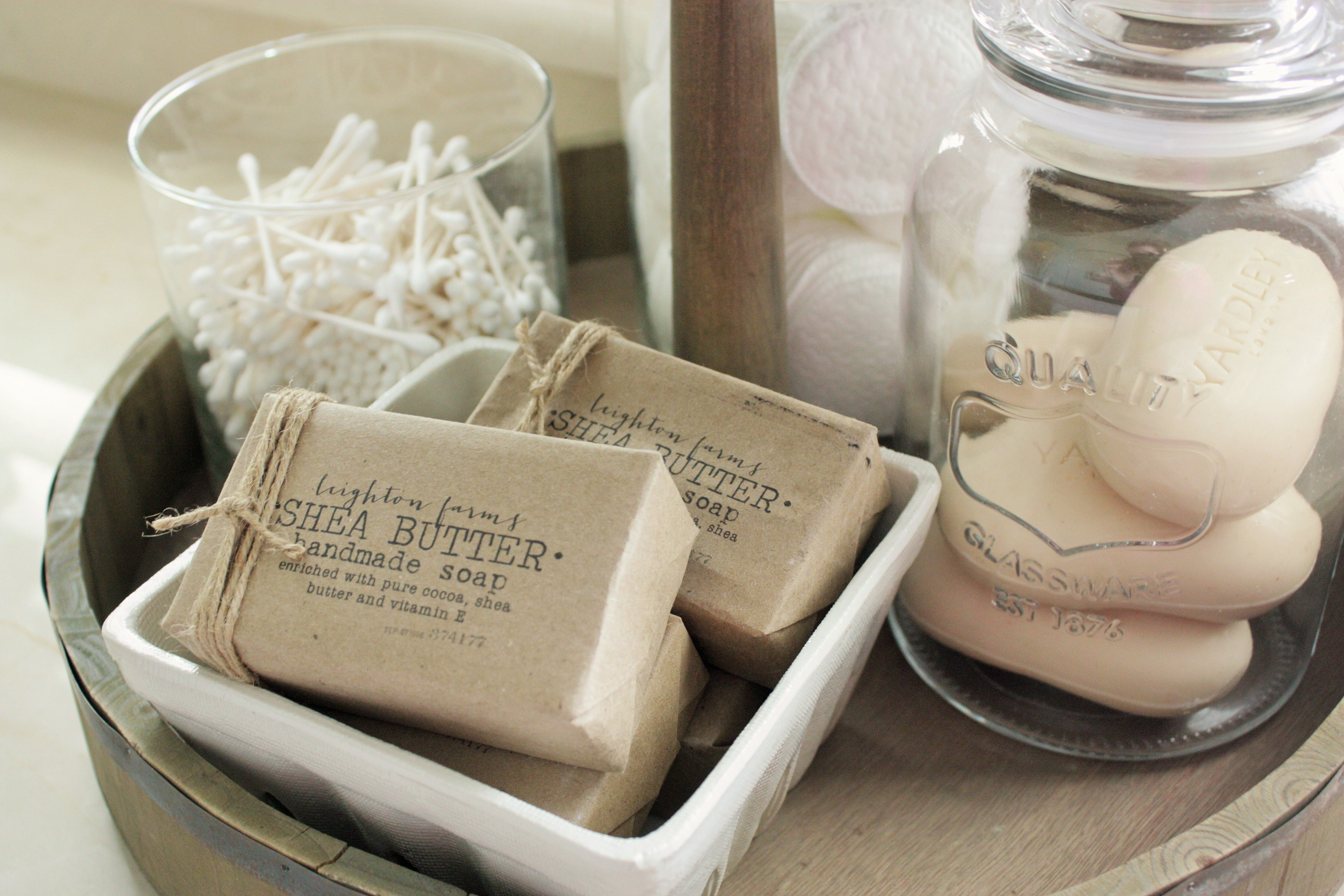 I also found this cocoa butter Yardley soap at the dollar store.  It smells amazing and was the perfect filler for this glass jar.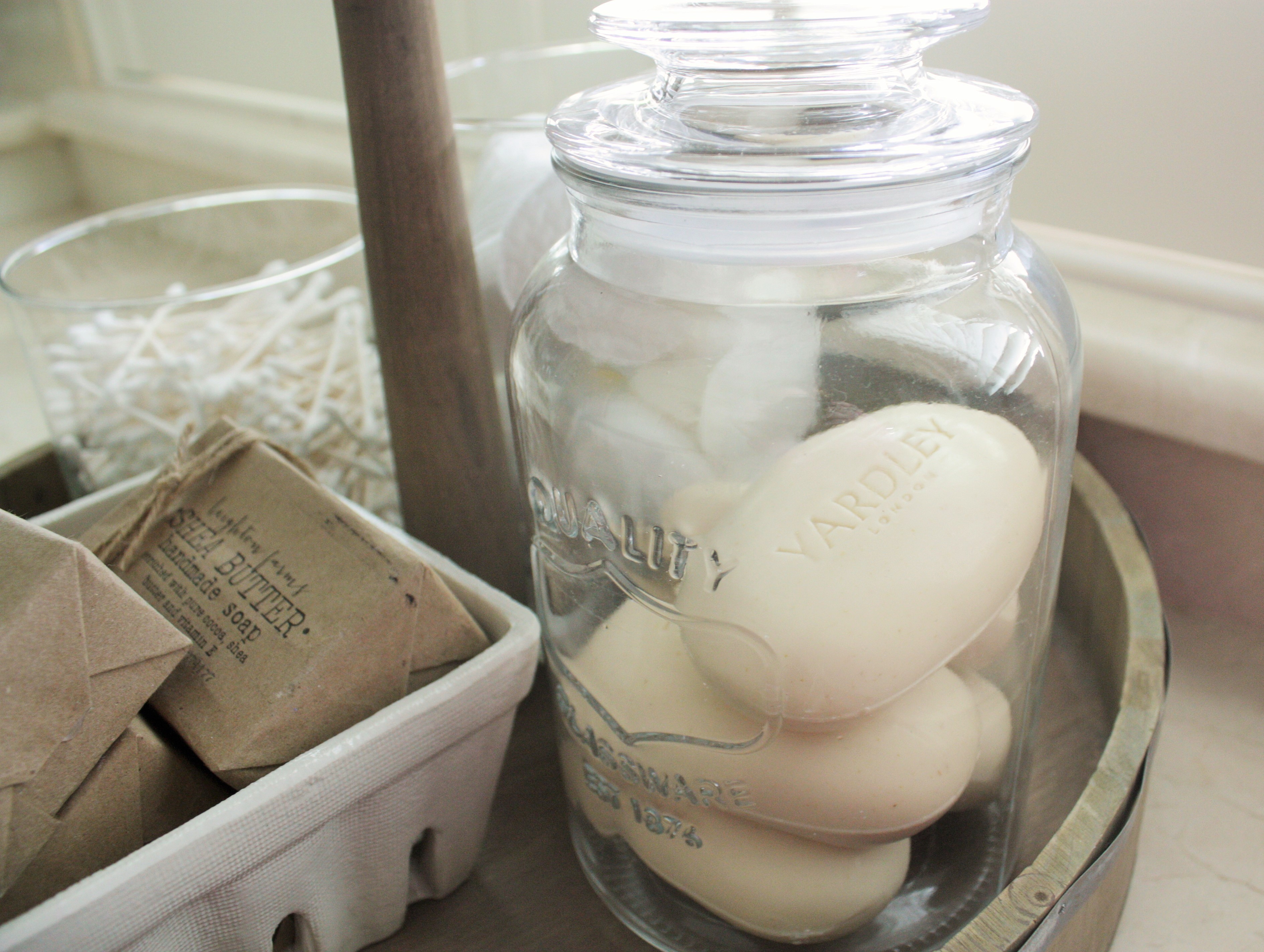 I styled the top tier of the tray with wooden spools of fabric and a spa candle from Homegoods.
The middle tier has a farmhouse basket with washcloths, an apothecary jar from Homegoods, Glass Mason Jar with bath salts and yummy soap bars from World Market.
The bottom tier has glass jars for Q-tips, cotton pads, a large glass jar with Yardley soap and a cute dish with my Farmhouse soap.  All sources listed below.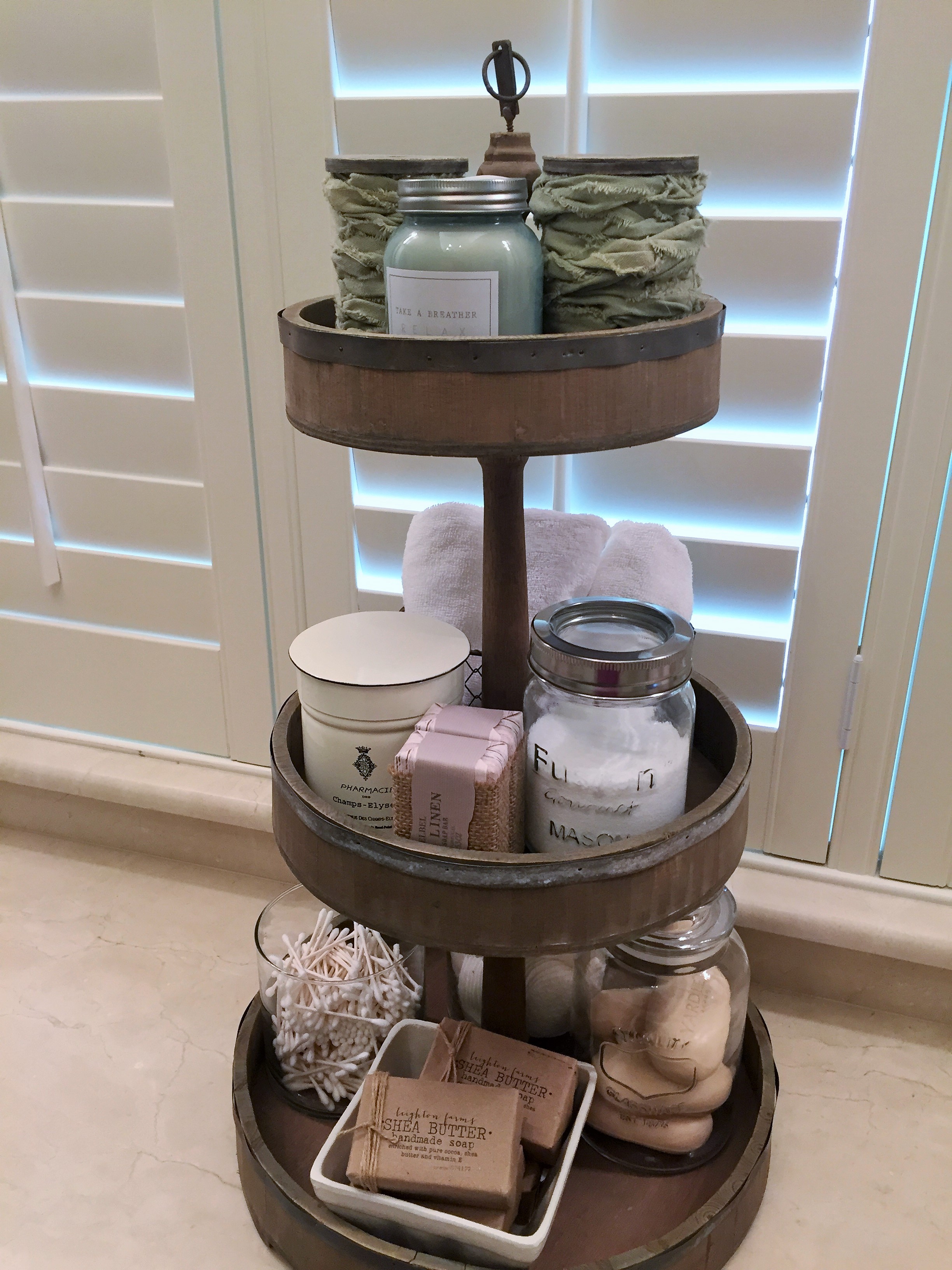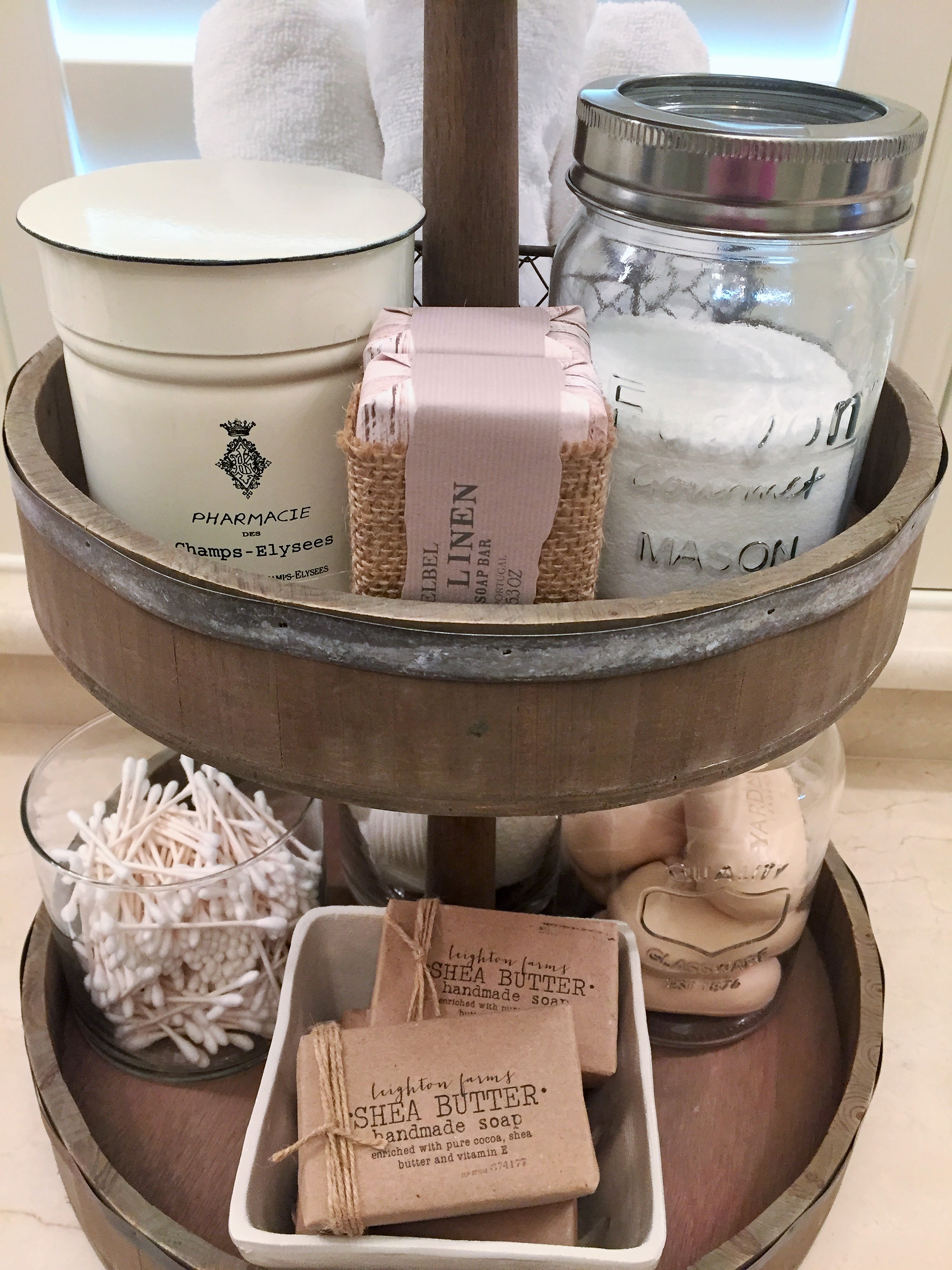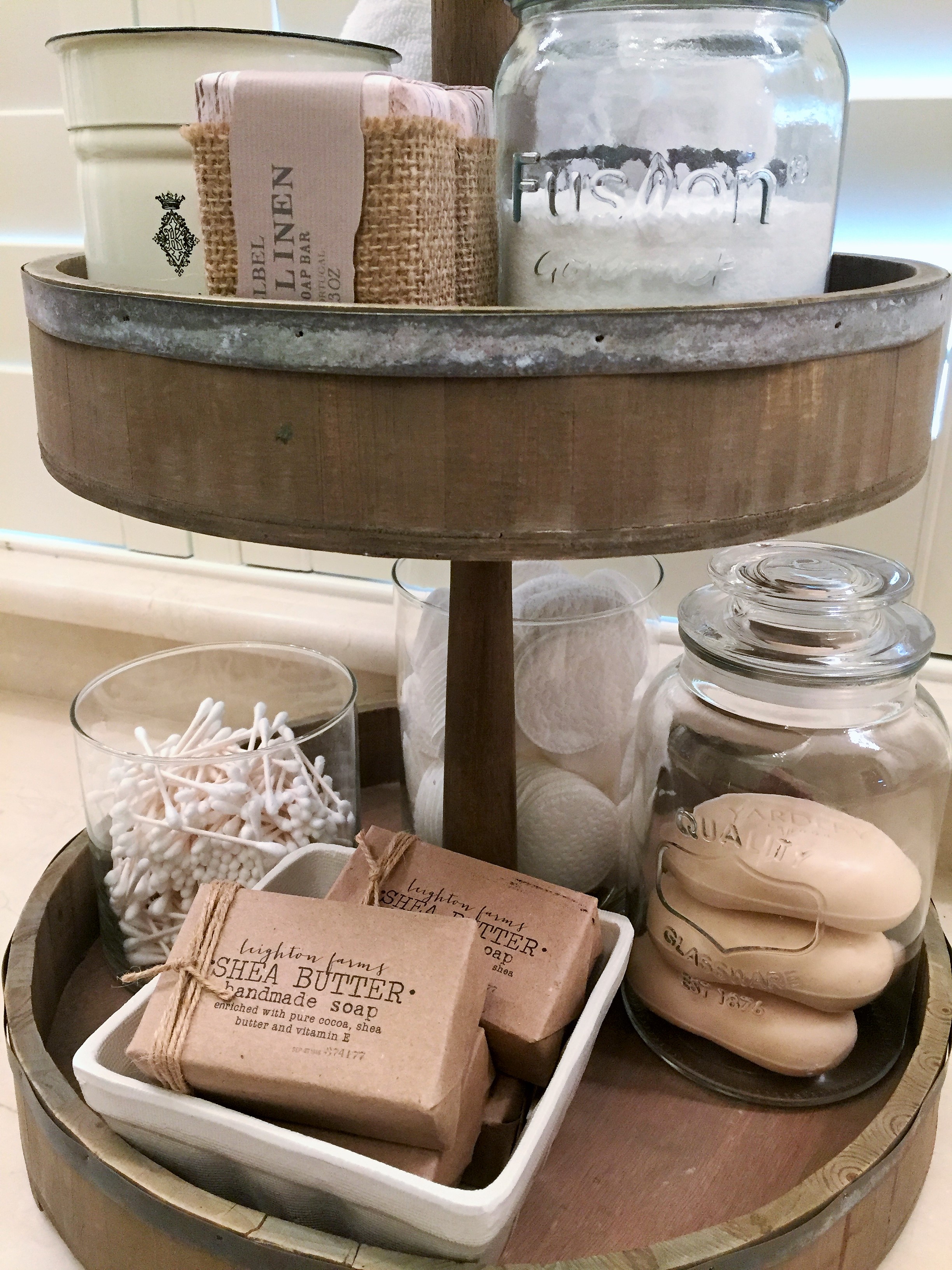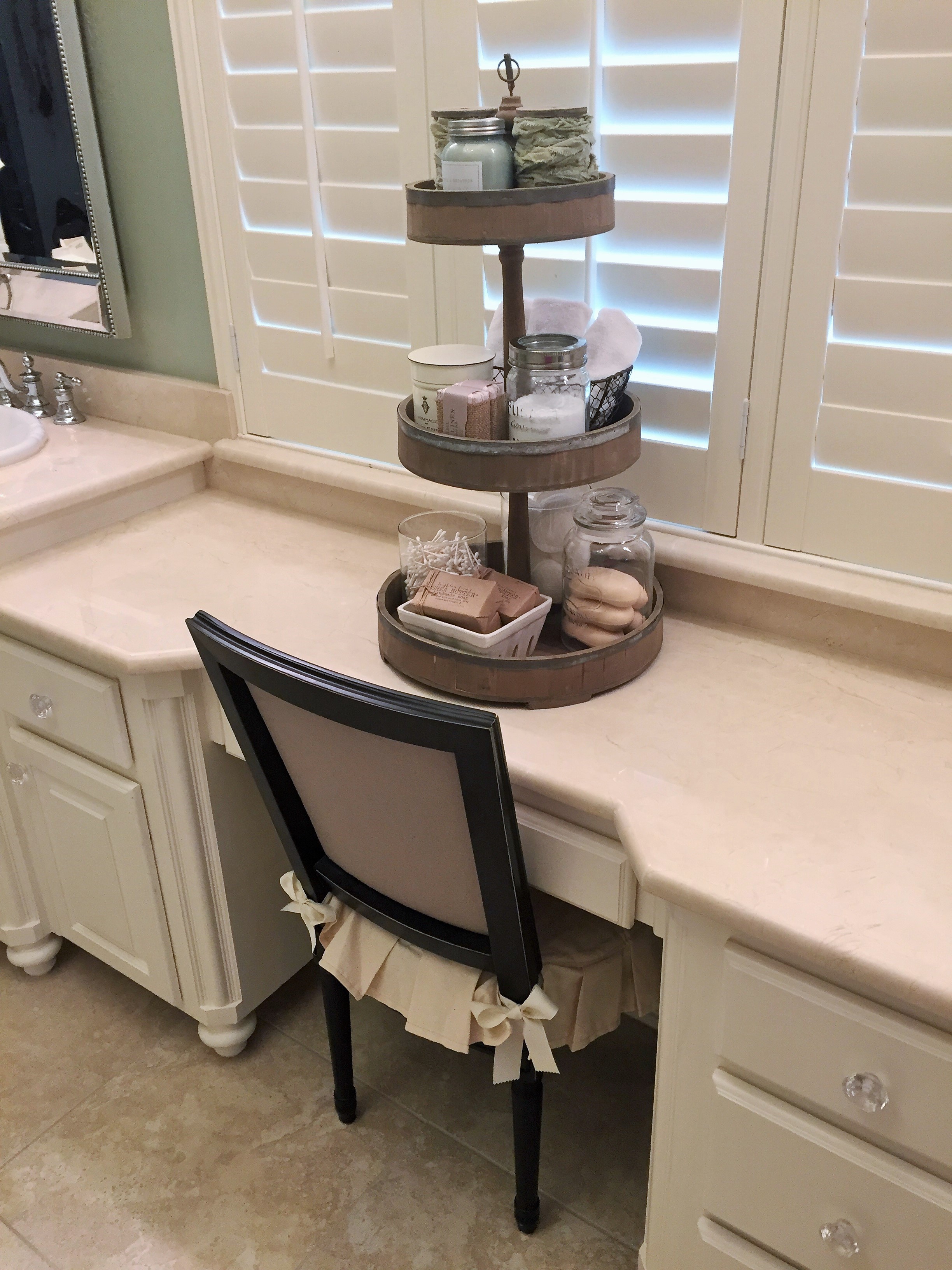 Decorating doesn't have to be expensive to be adorable.  Hope you have fun making your own farmhouse soap!
SOURCES:
Spa Candle-similar HERE
Spool with fabric -similar HERE
Glass jar for bath salts-similar HERE
Yardley Soap HERE
 chicken wire basket, pharmacie tin,  wash cloths and white ceramic fruit basket all from HomeGoods
PIN THIS PHOTO FOR LATER SO YOU CAN MAKE YOUR OWN FARMHOUSE INSPIRED SOAP