Yay for Christmas Decor.  I am so excited to pull out all the boxes and be covered in glitter!  Seriously yall, there is glitter in our house for about 6 months after Christmas!  Today I am sharing some of my favorite farmhouse holiday decor!  Grab some hot chocolate or your favorite Starbucks red cup and lets go online shopping!  Hopefully some of these items will get you inspired, save you some time and help make your home festive this holiday season!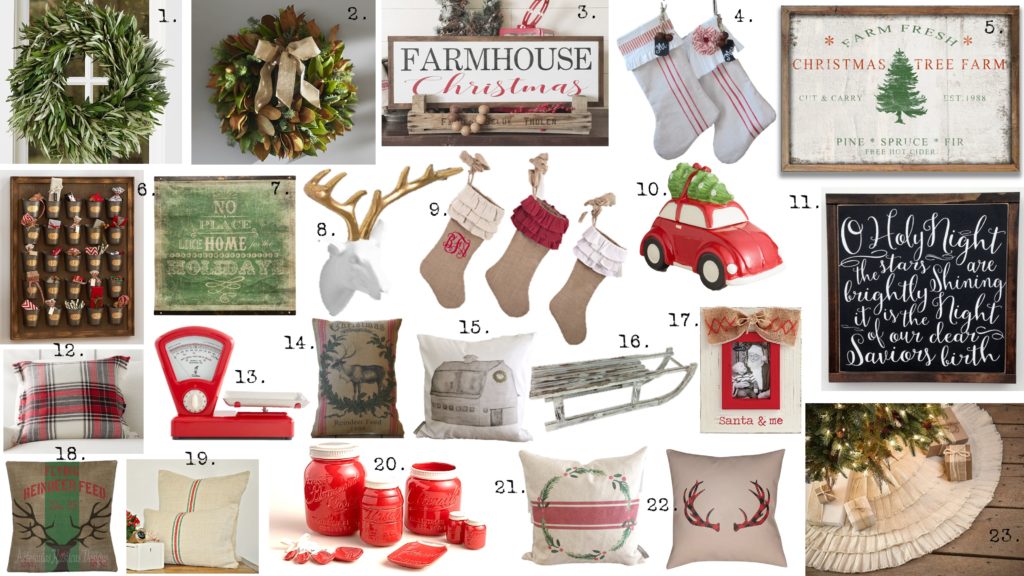 I found these 2 items after I made the collage and wanted to share them too!
Love the burlap and gold stripes with pleated ruffle top.
CUTE HOLIDAY TOWEL SETS
Cannot decide which set is my favorite?!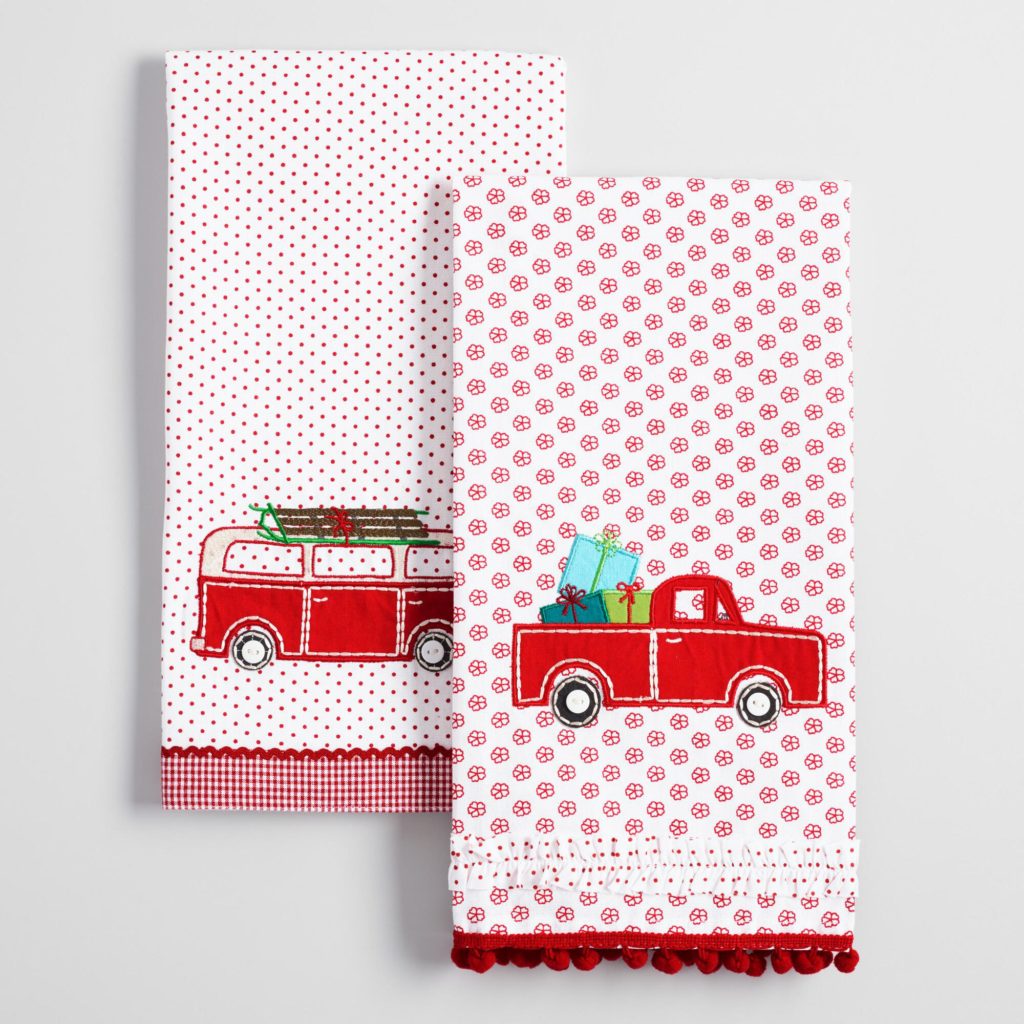 "I'm dreaming of a farmhouse Christmas"….I mean how cute would all of these items be?   I love using nautral wreaths and greenery that you can use all year long.  Burlap and linen stockings, wooden signs, cozy pillows, a few vintage inspired items and you are all set!  We host Thanksgiving at our home or it would already be "Christmasy" over here!  I am counting down the days.  I have ordered several of these items and cannot wait to use them in our home.  Happy Shopping friends!!
SHOP FARMHOUSE HOLIDAY DECOR

Pin this photo for Farmhouse Holiday Decor Ideas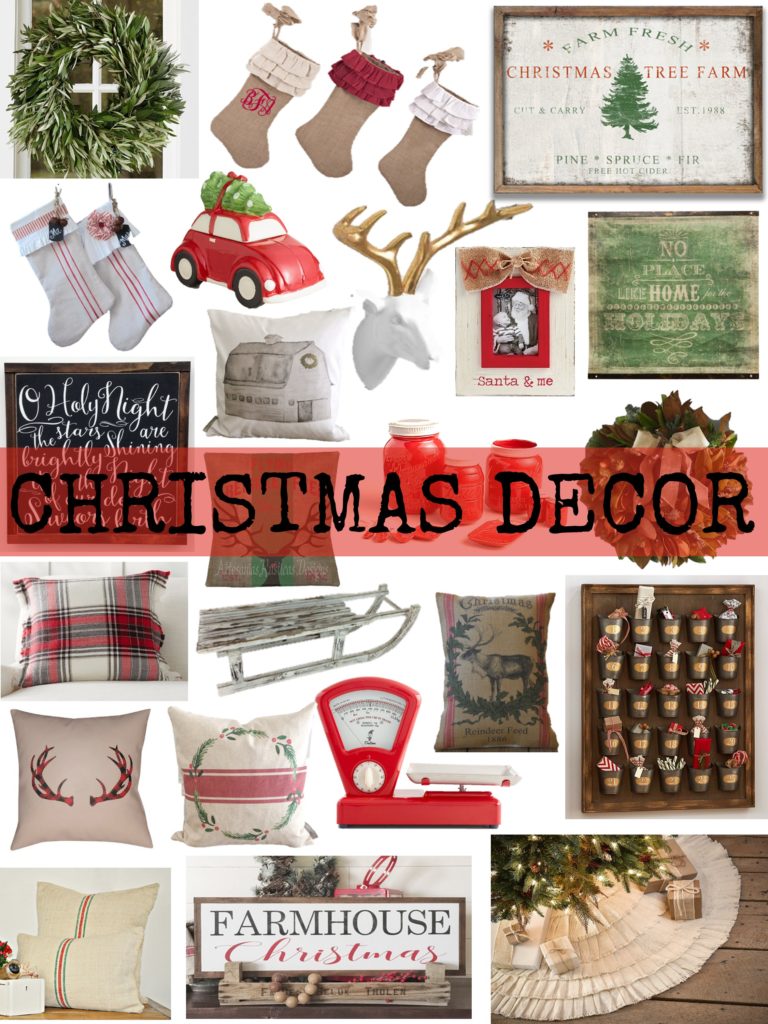 *This post contains affiliate links.  If you purchase I many receive a small commission.  Thank you*