Valentine's Day is just a month away, but don't worry…today I am sharing a cute, easy Valentine idea with FREE Valentine's Day Printables!  Last year Avery and I had so much fun making these adorable Valentine's Day goodies!  They were super easy to put together and the kids loved them!! Just print, assemble, and you are all set.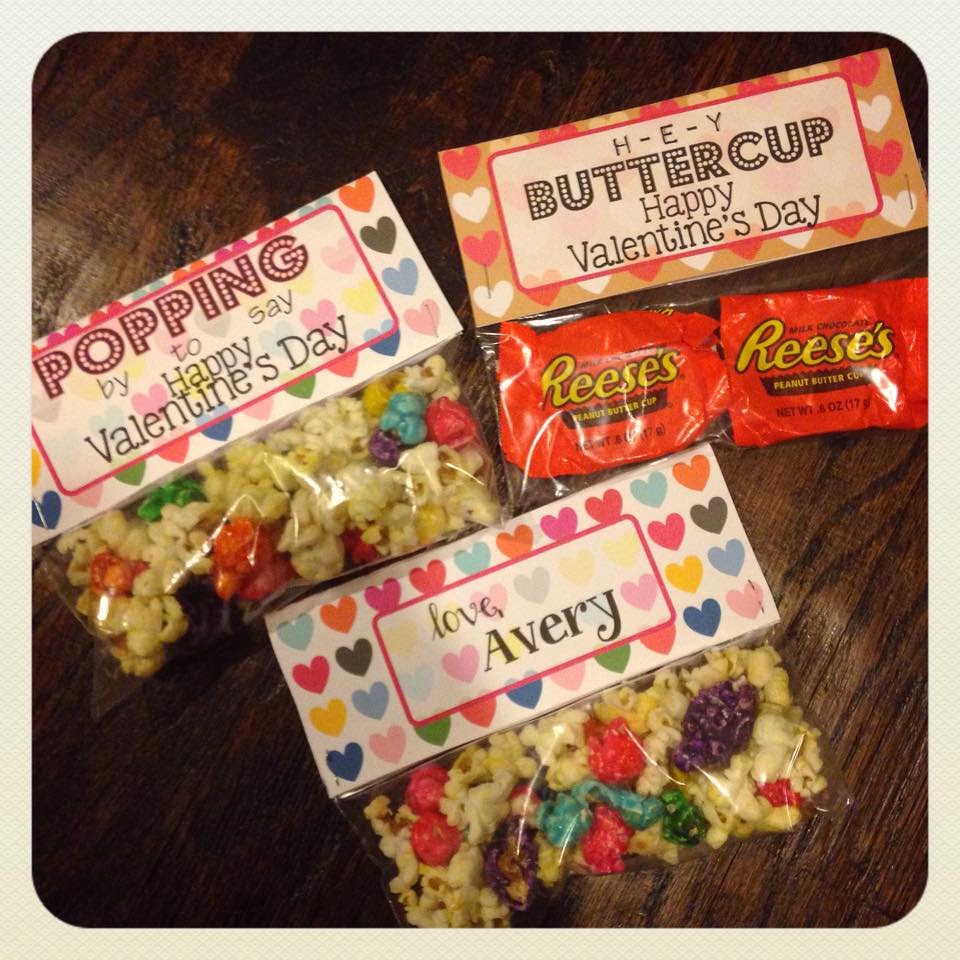 POPCORN VALENTINE
We went to our local candy store. Mom and Popcorn, and bought some of Avery's favorite popcorn…confetti (gross haha) and then mixed it with regular popcorn. Then put it in snack size baggies and stapled the Valentine part to the top.  Super simple.  Click
HERE
 for the popcorn Free Valetine's Day Printable.
BUTTERCUP VALENTINE
This one was also super simple!  Just get some Reeses Buttercups put them in snack size bags and staple this topper to it.
Click HERE for the buttercup Free Valentine's Day Printable.
Here are all Avery's sweet friends enjoying their Valentine's Day!  The moms were so creative with their Valentine's Day Cards.  When I was growing up we got those $0.99 paper cards that you ripped apart and wrote your name on.  You would save your favorite design in the pack for your closest friends.  Haha.  This was before the days of Pinterest and blogging.  My mom got off easy 🙂  Luckily these were cute AND easy!!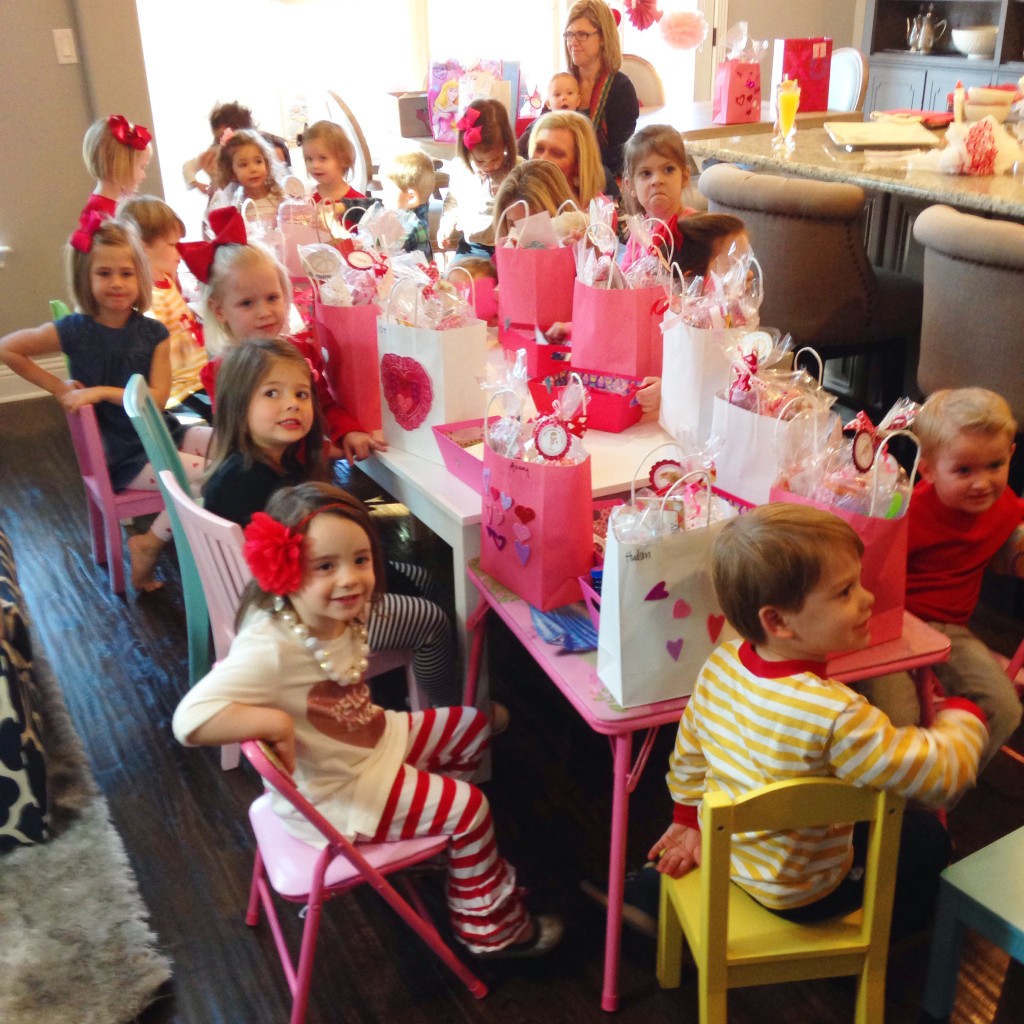 Hope yall have a wonderful Valentine's Day!!