Hi friends.  I hope everyone had a wonderful Forth of July! I have a bunch of random Friday Favorites to share with you today.
4th of July
Every year we go to Oklahoma for the annual Hargrove family reunion.  It is so much fun, but I need a few days to recover.  Geoff's family has been doing this since 1981 and I just love a good tradition.  The family has expanded a ton since that time and now there are 19 adults and 10 kids! 29 people!!  We all share a huge cabin and stay at Fin & Feather resort.  There are lots of games,  way too much food and tons of laughs!  We never have the TV on while we are there and it is so nice.  We play cards, old fashioned games, do puzzles, etc.  Let me tell you….puzzles are addicting!!  I stayed up until 1:30 am trying to finish a puzzle.  Geoff let me sleep in and I slept til 10!!!  I haven't done that in forever.  I felt like a teenager until I remembered that the reason I stayed up so late was for puzzling….then I felt old again :).
Here are some pictures from our trip!
All the great grandkids with Ma!  She turns 90 in a month!
Waiting for the parade to start!  The kids love this!  They throw candy at them and this was Braden's first year to really "get it".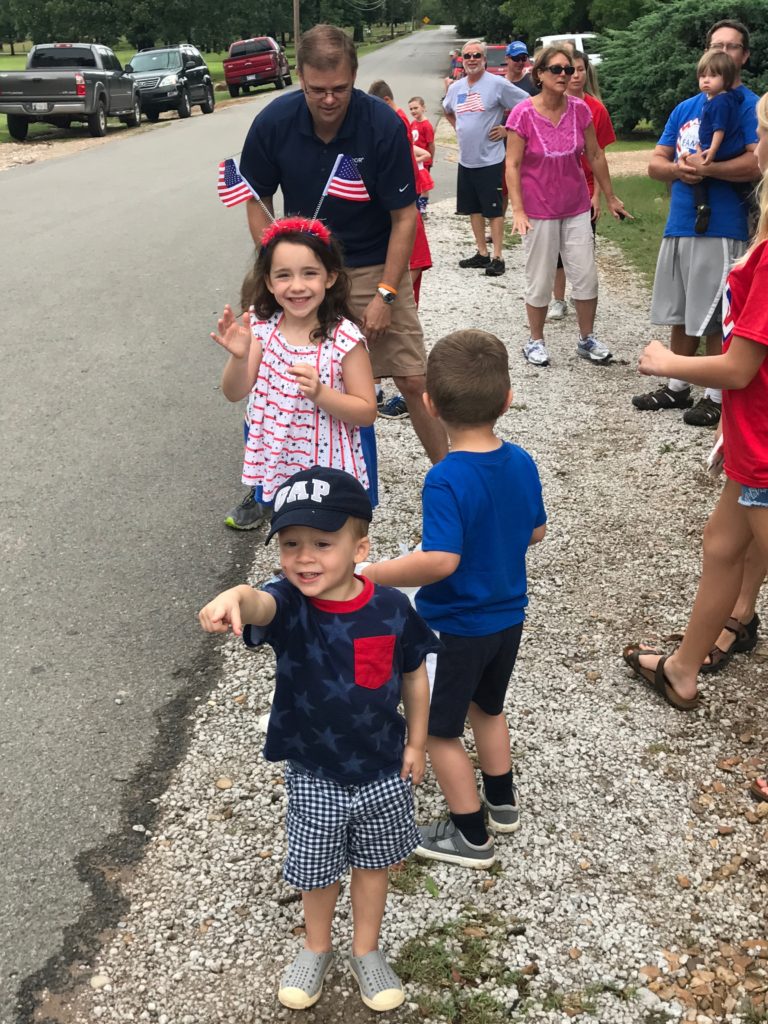 Waiting….Braden was not about to miss 1 thing!
CANDY!!!!
After the parade we pile all the candy and the kids go around and take turns picking the pieces they want.
Family picture fail!  They all hate the flash!  Haha!!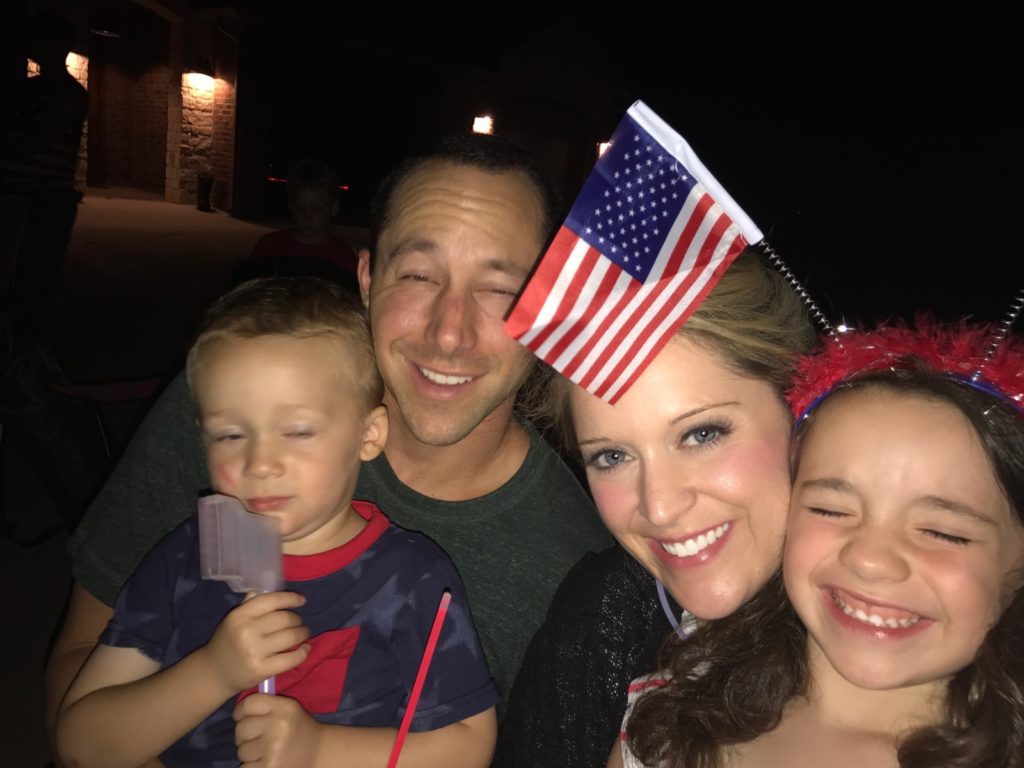 Avery & Emily watching fireworks!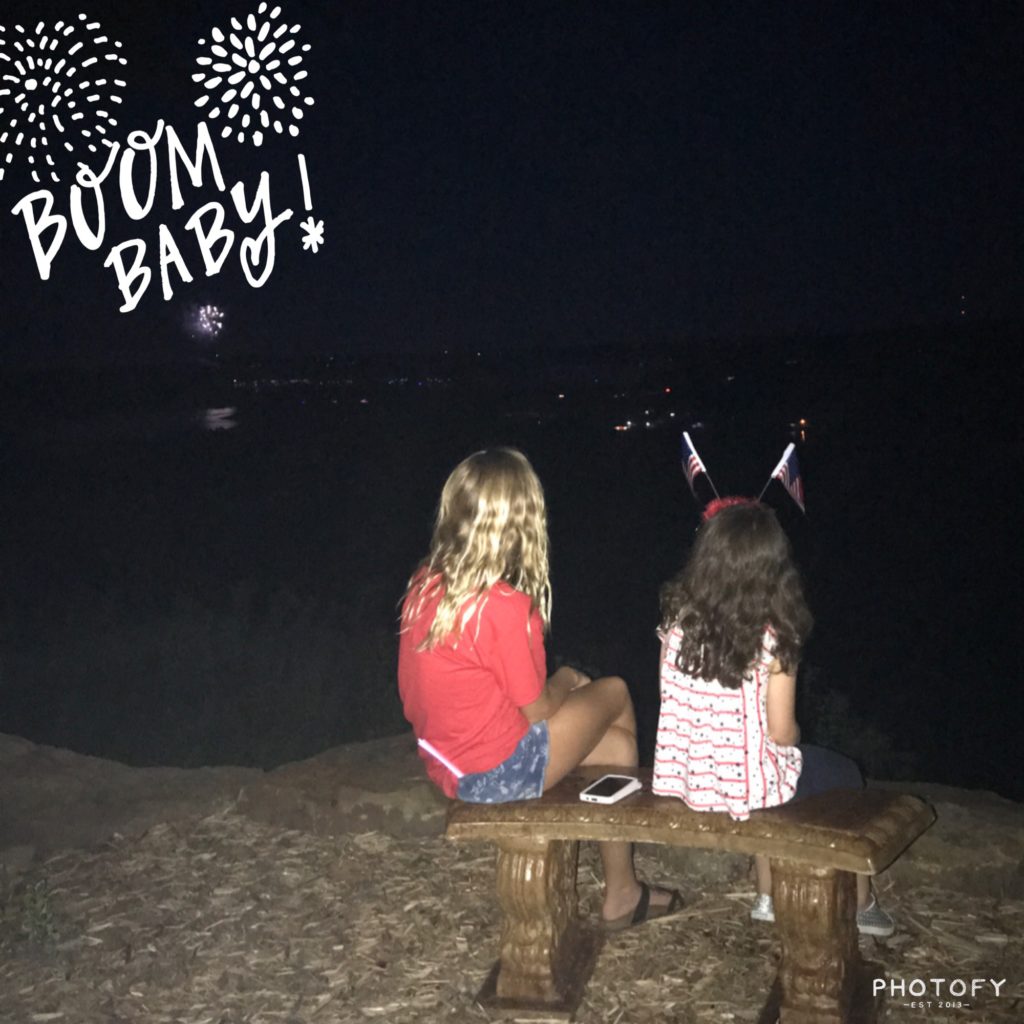 Another fun year in the books!
NATIVES
Do yall have Natives for your kiddos?  These are one of our "must have" shoes.  They give great support, the kids can put them on and you can wash them.  They are comfortable and while we wear them all year long in our house, during the summer we cannot live without them.  They can get them wet, muddy, etc and I can just wash them off.  They are always clean and don't smell!  My kids wear flip flops a lot too, but these are great bc they give support so they can play on the playground with them and then get them wet at the splash park.  There are tons of colors to choose from!!  Read the reviews.  5 stars all the way!  Everyone loves them.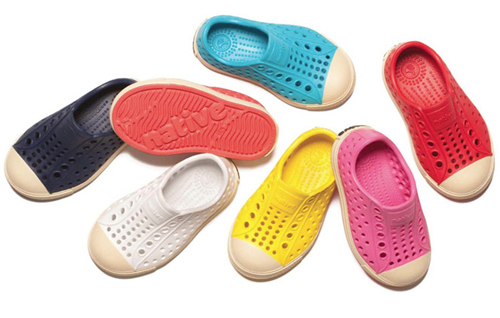 Avery just got this pair.  They are great bc they go with everything and who doesn't love glitter.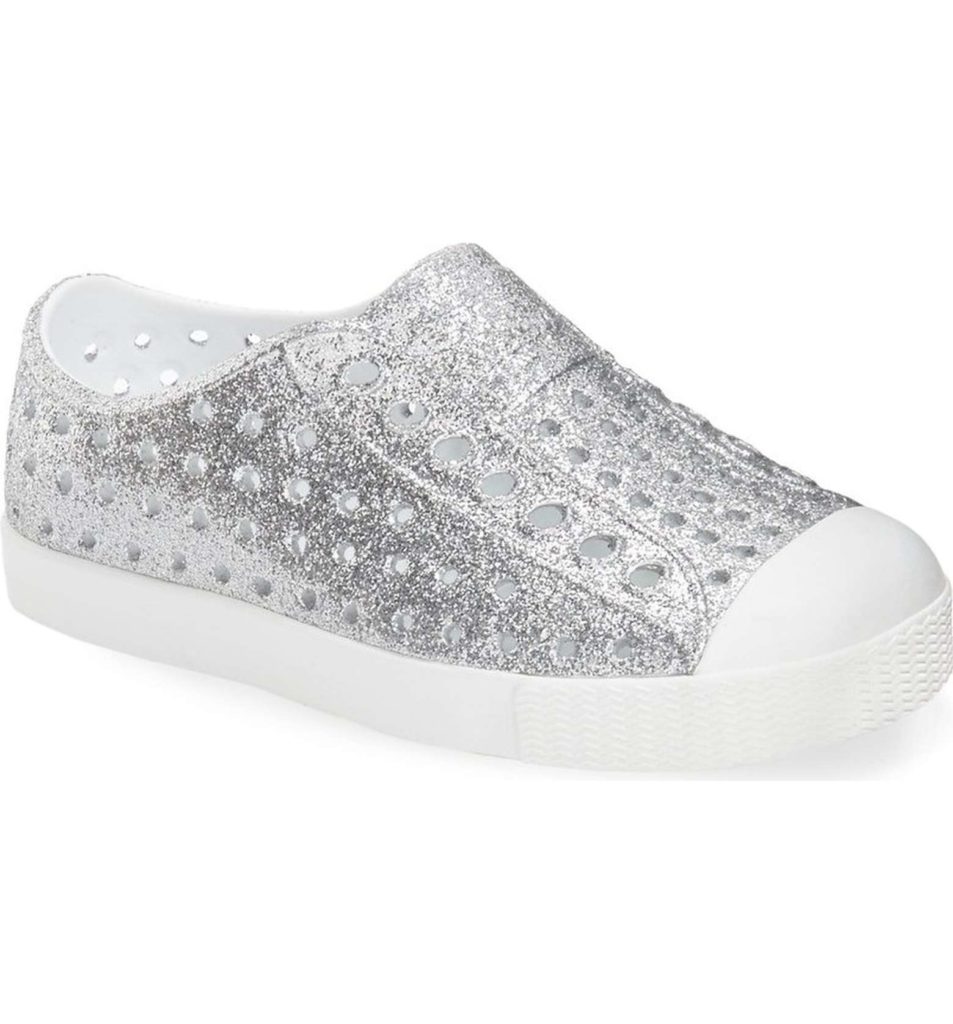 I love this cute pink glitter pair!  These are selling out quickly!  Get them here.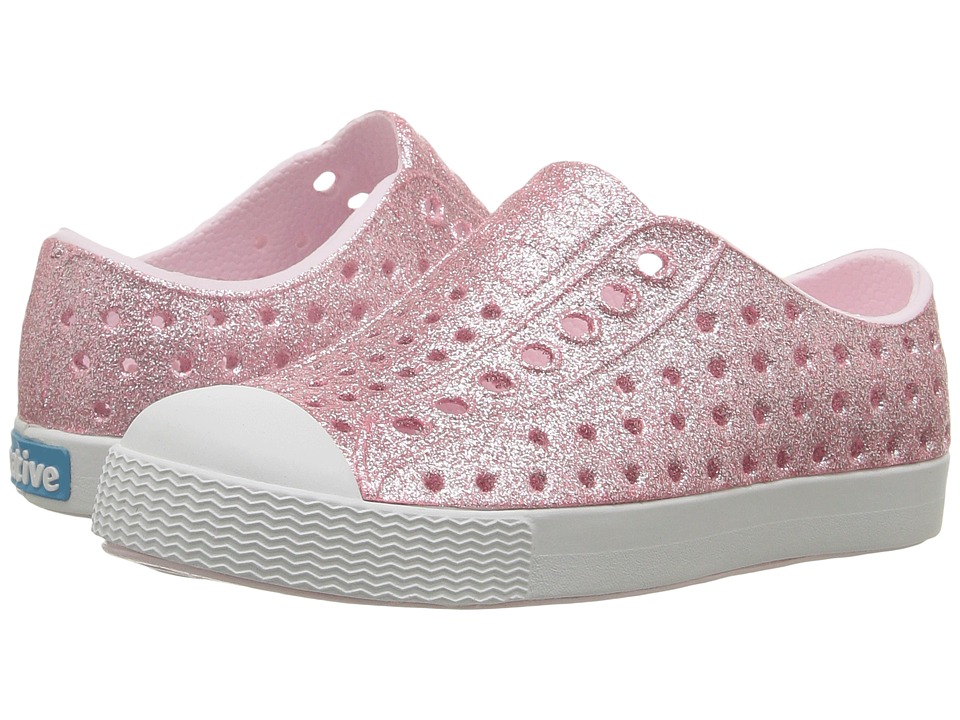 Braden has a grey and navy pair and wears them daily!  I promise you will love these!  They hold up really well too so they are perfect to pass down if you have multiple kids the same gender!
MUST HAVE CARDIGAN
This cardigan is seriously my favorite!!! WOW….it is the SOFTEST THING I HAVE EVER FELT!  If you are familiar with the Barefoot Dreams Cardigan I love that one too, but this one is lighter weight and a different kind of soft.  Read the reviews….everyone loves it!  I mean, I am living in it!!  AND IT IS ON MAJOR SALE!!!  Trust me….buy this!  You will love it!  It also comes in black and white stripe.
After falling in love with this material, I found they have several other items in that same material.  Tanks, dresses, sweatshirts, etc….shop them all HERE
LOFT SALE
Loft is having a huge sale!!  Take 50% off sale items!  There are so many cute things at amazing prices!!
Here are some of my favorites, but there is tons of cute stuff!!  Go stock up!!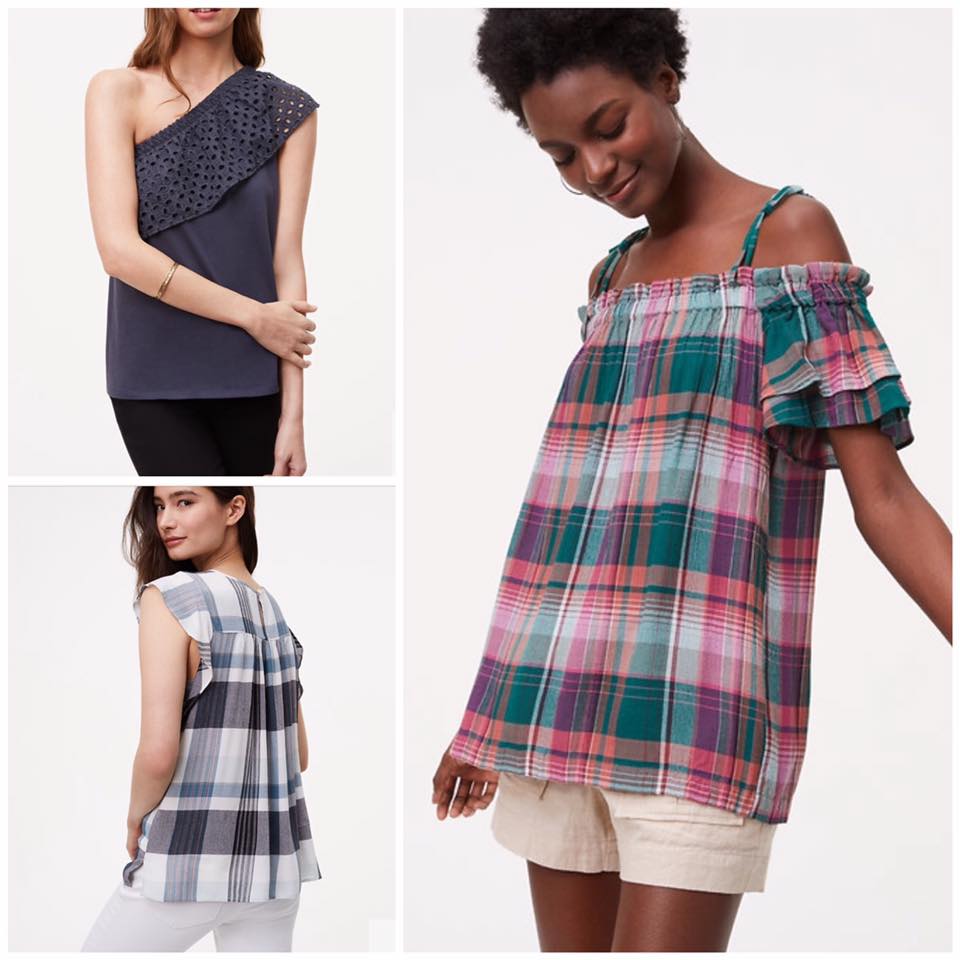 1 shoulder eyelet top $7.99| plaid green & pink top $15.99 | blue plaid top $17.99
NORDSTROM ANNIVERSARY SALE

YALL, its coming.  The best sale of the year!   I will be sharing all kinds of things with you.  I will break down my favorites by category, price, etc.  Follow all my social and blog for your one stop shop for the sale!  I don't want you to miss out on any of the goodies!  Barrett (Wear it with Barrett) will also be sharing her picks!
This sale features all the newest items for fall with a huge discount!  Typically you have to wait til the end of a season for a sale….but not this one!
WHEN IS THE NORDSTROM ANNIVERSARY SALE?
July 13-21: Early Access.  You can only shop during this time if you have a Nordstrom Card.  You need this.  Stuff sells out fast!!!
July 21-Aug 6:  Sale opens to everyone!
WHAT DO I NEED TO DO TO PREPARE?:
Get a Nordstrom Card!  If you apply by June 9 you will be all set for the sale!  If you are approved and purchase something you will get a free $20 note to use at the sale!  This is a great deal!!!  Sign up HERE
Follow my social media and blog.  I will be sharing everything amazing that I find.  Barrett & I will do the work for you!!
HOUSE OF HARGROVE  Instagram|Facebook      WEAR IT WITH BARRETT Instagram|Facebook
Be ready on July 13.  I usually shop this sale multiple times and the cool thing is since it is FREE SHIPPING you can do that.  Log on to my blog that morning and I will have all my favorites picked out.  Shop that….order then!  Things sell out!!  Then go back through when you have more time and look at everything.  Think of the things you need….boots, new jacket, new jeans, back to school for your kids and go to those sections first!  We got this!  SO many cute clothes and fun to be had!
CUTE INEXPENSIVE CLOTHES
I have this top….I love this top!  So comfy and flowy.  Size down.  ONLY $16.99!  SHOP HERE 
(sponsored links: if you purchase I get a small commission.  Thanks for supporting my blog)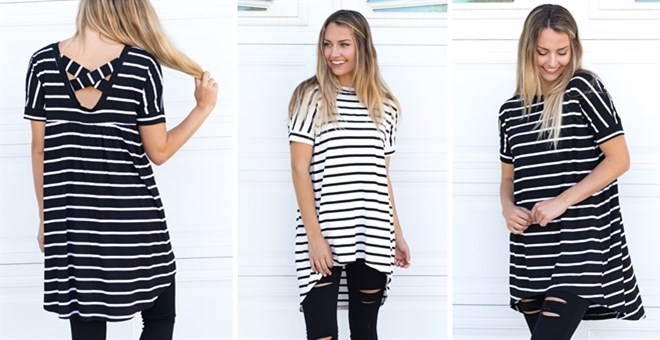 This cute ruffle/stripe tunic is only $21.99  SHOP HERE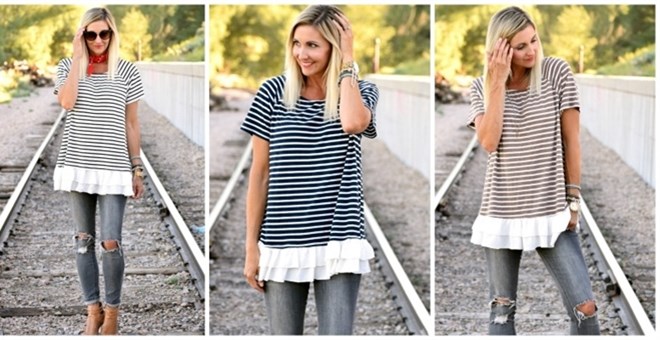 Ok, so this isn't clothes BUT I love these chalkboards for 1st day of school pictures.  Only $9.99.  Shop HERE
FREE MRS. MEYERS
I love Mrs. Meyer's products!  They smell great, work great and are made with plant based ingredients and essential oils!  There are so many amazing scents to choose from and they look pretty on your counter.  Right now you can get a set FREE when you spend $20 at GROVE.  Get all the details HERE
DOLLAR TREE WORKBOOKS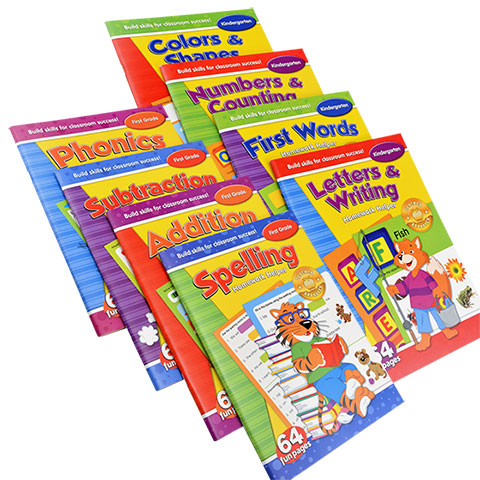 We are having tons of fun this summer, but I also want to make sure my kids don't fall behind.  I found these great work books at the Dollar Tree….guess what….they are only a $1.  They have TONS of choices.  You can work on math, spelling, writing and they come in fun characters….Mickey, Disney Princess, etc.  Anyway, Avery has been doing these every day and she really enjoys them.
Hope everyone has an amazing weekend!!
*this post contains affiliate links.  If you purchase I may receive a small commission.  Thank you.