I love looking at kitchens.  It is where we spend the most time and there are so many different design options.  Today I am sharing some beautiful photos with unique kitchen ideas.
WOOD CEILINGS
I love the look of wood on the ceilings.  It warms up the room and makes it feel cozy.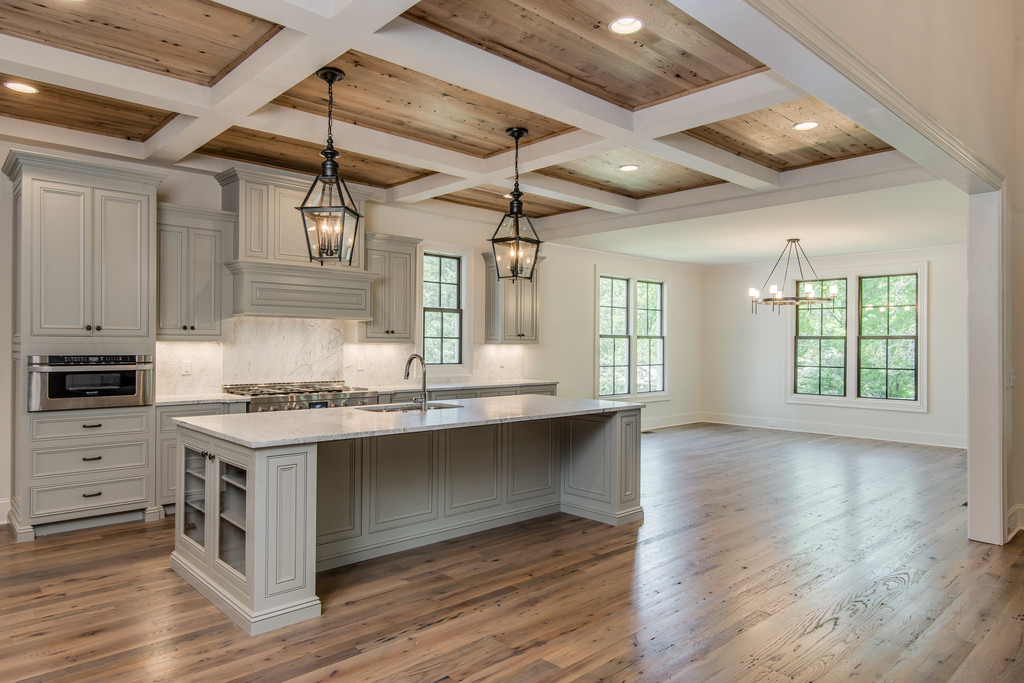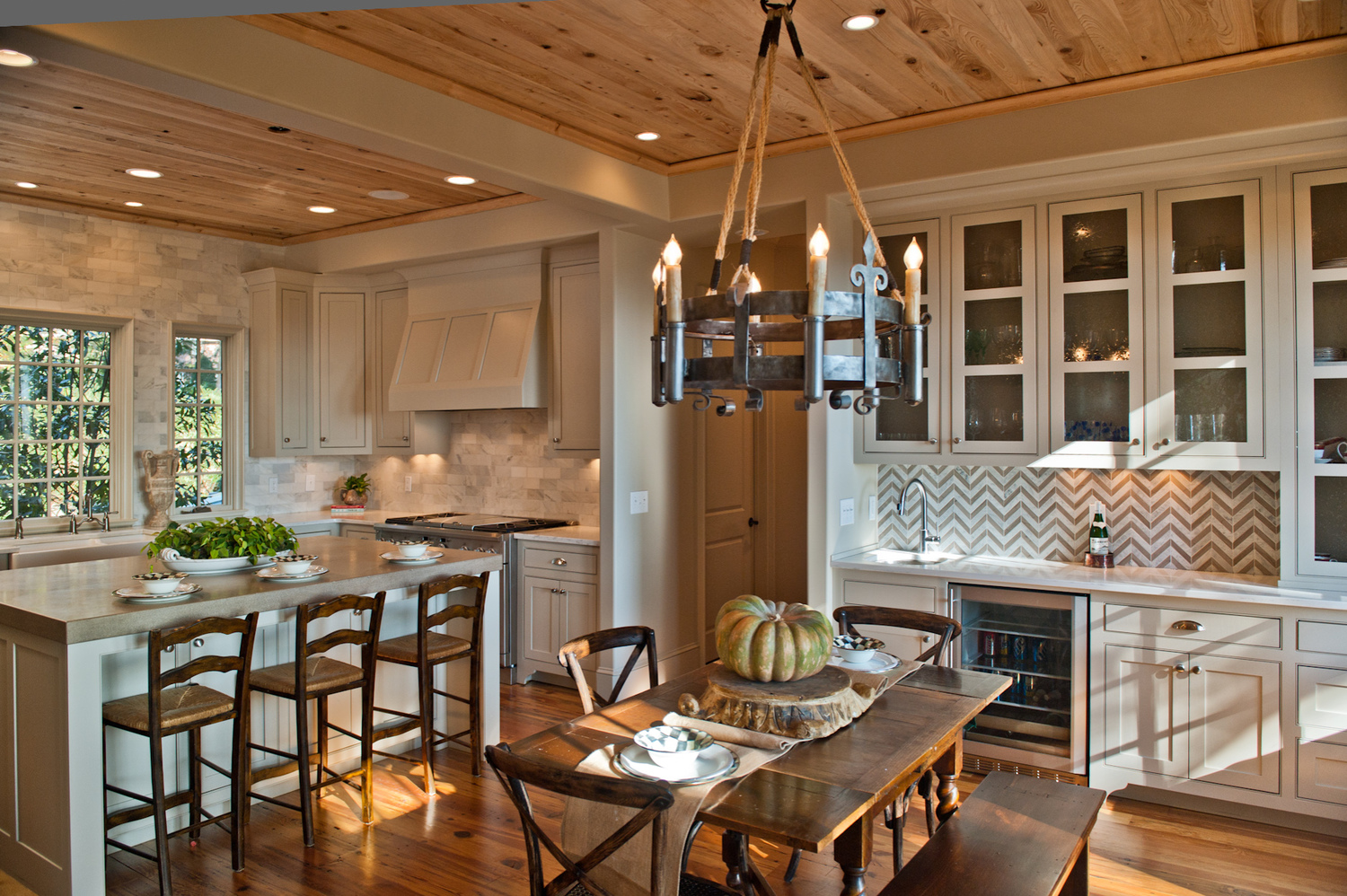 COLORFUL ISLAND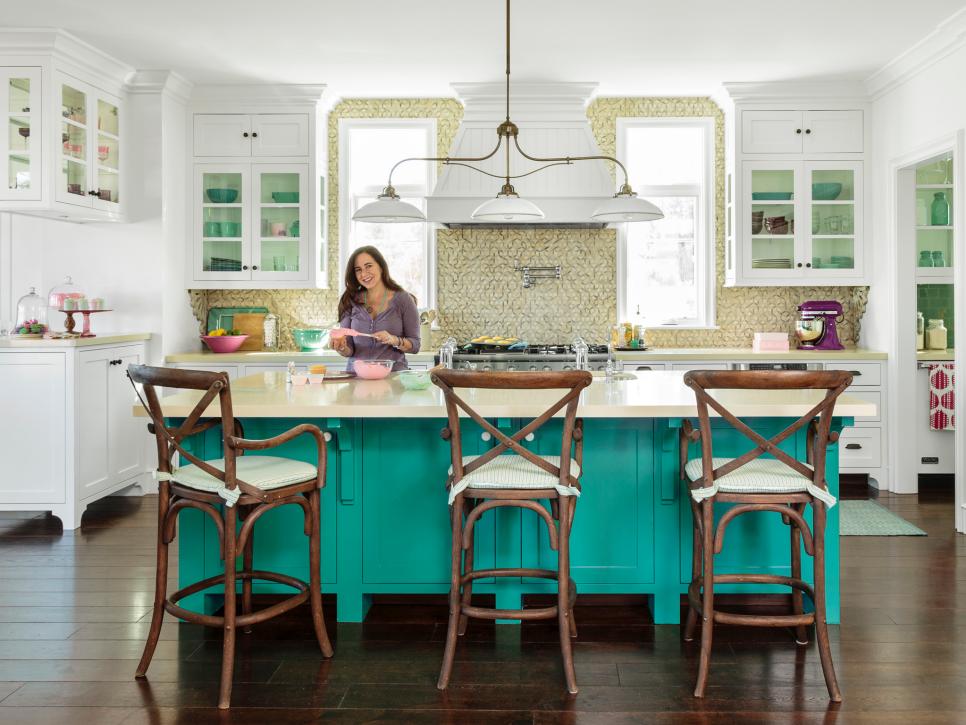 Here it is neutral grey island.  Adds a little bit of contrast since the cabinets are white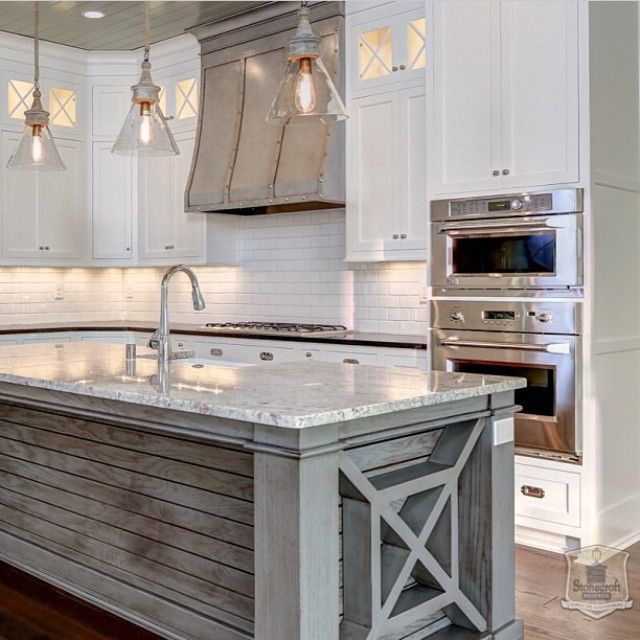 PAINTED CABINETS



SINK & FLOORS
Check out that industrial sink.  Very unique!  I would love to see the rest of the house!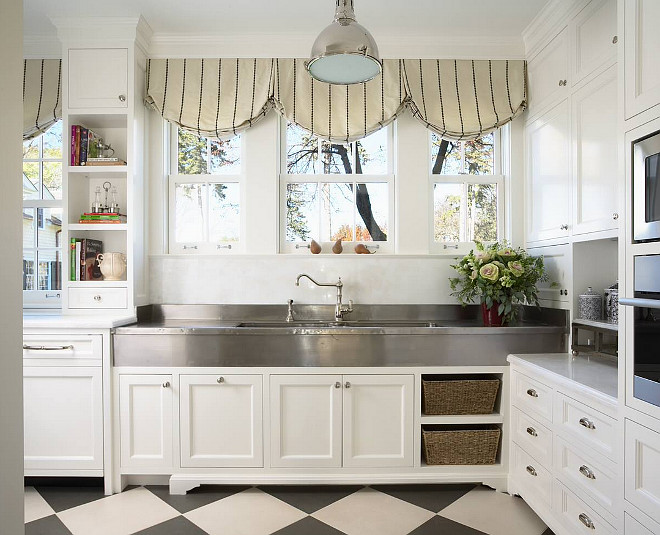 PANTRY
Now that is a pantry!!!
BRICK CEILING
This kitchen mixes a ton of textures.  The ceiling, floor, stone wall and while it is very neutral they used 2 different colors with the cabinets.  Very interesting choices in here.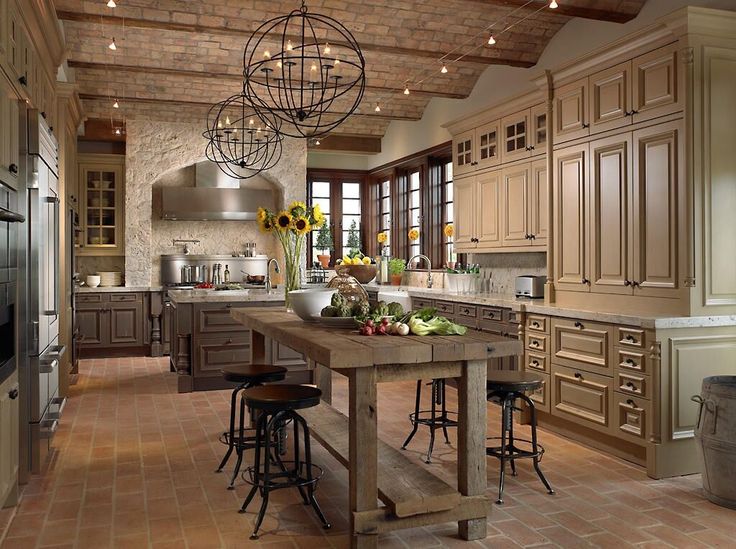 Marc Michaels Interior Designs
BRASS & LADDER
I have seen a lot more brass lately in design elements.  Here they have brass lighting, faucet and hardware.  Check out that ladder.  It can be moved to the other side as well so you can reach the top cabinets.  It might get in the way a little, but I am kinda loving the design element of it.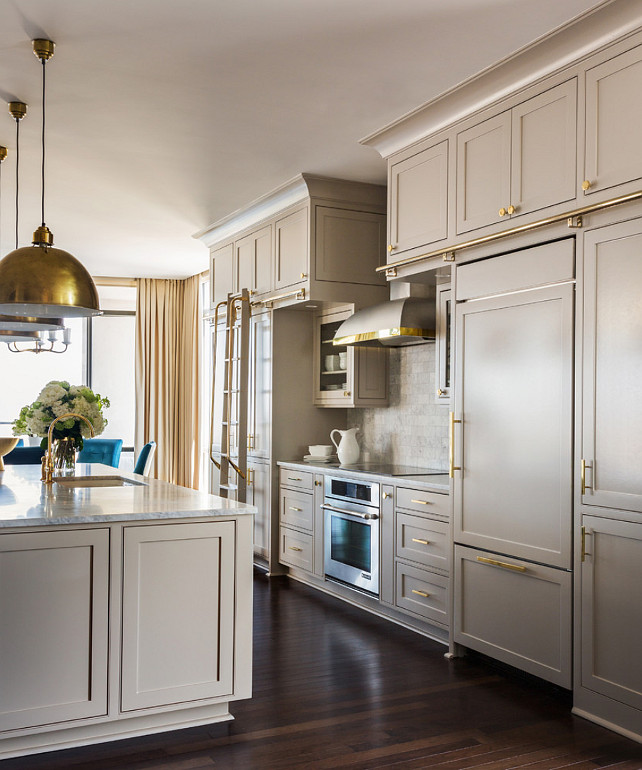 HUGE ISLAND
This island is enormous!  I love how the bar is right off the kitchen.  Perfect for entertaining.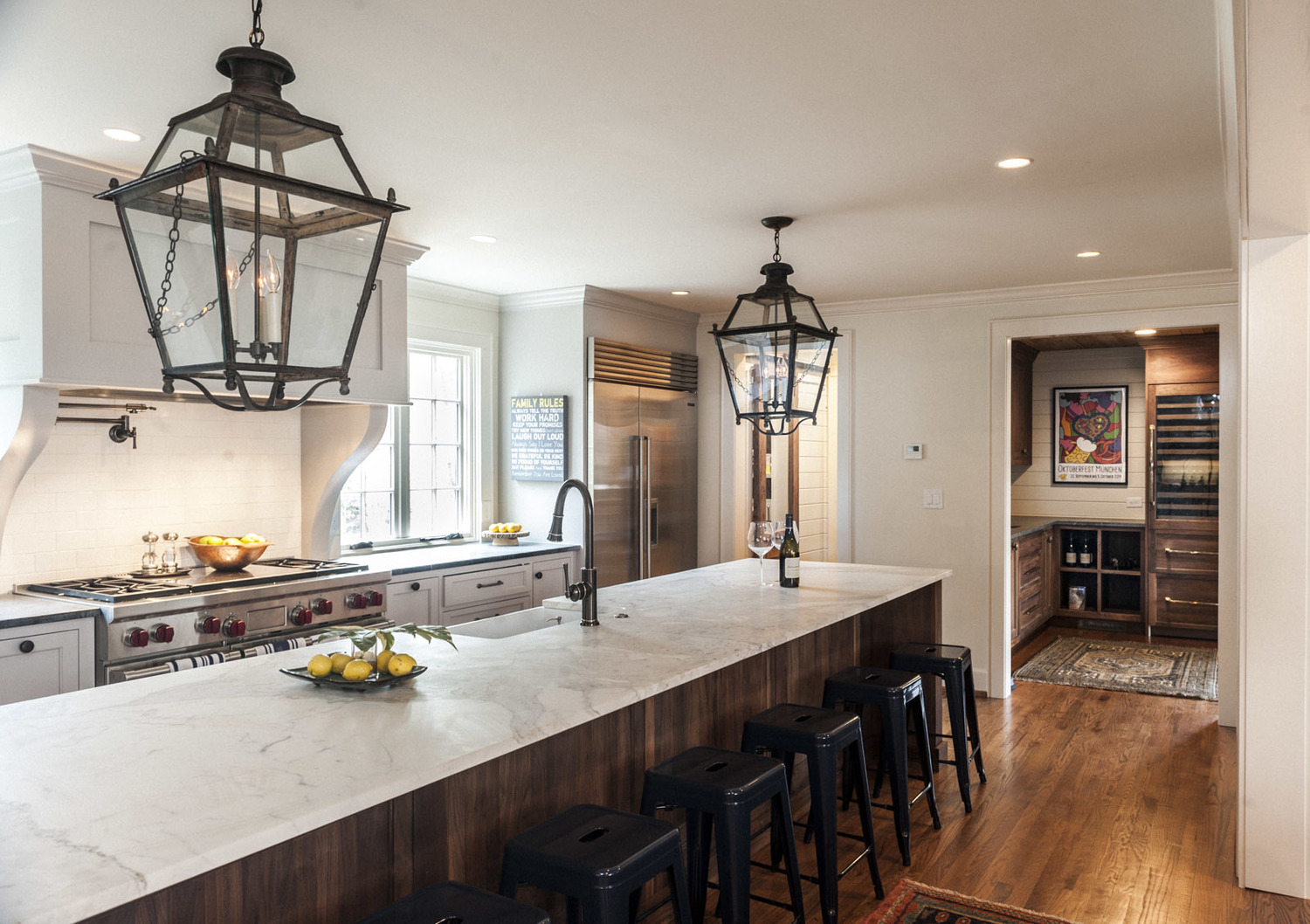 BRICK BACKSPLASH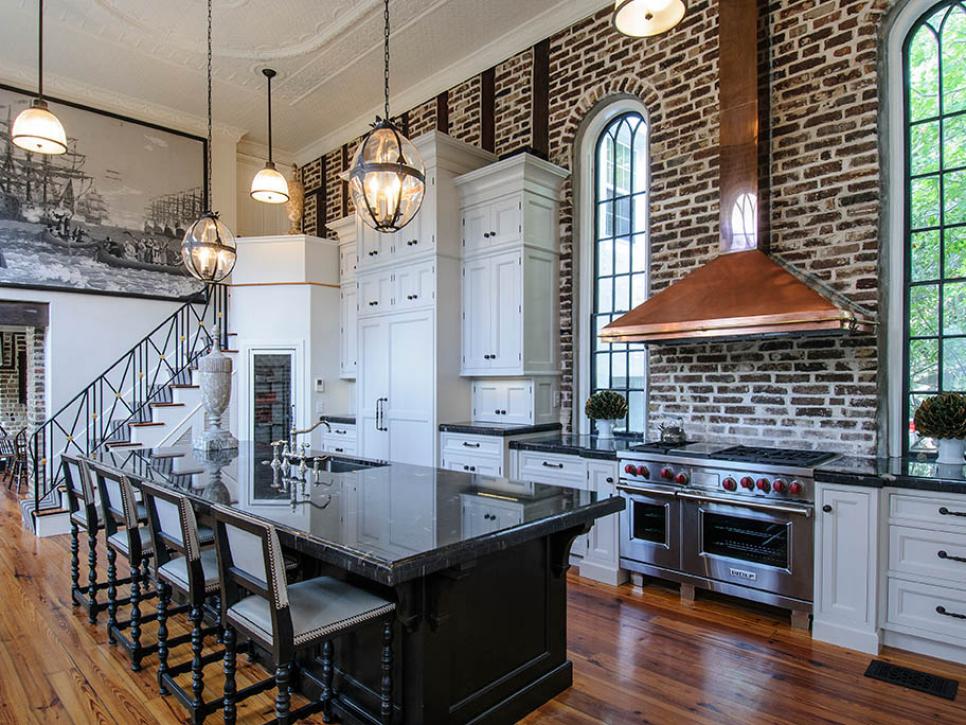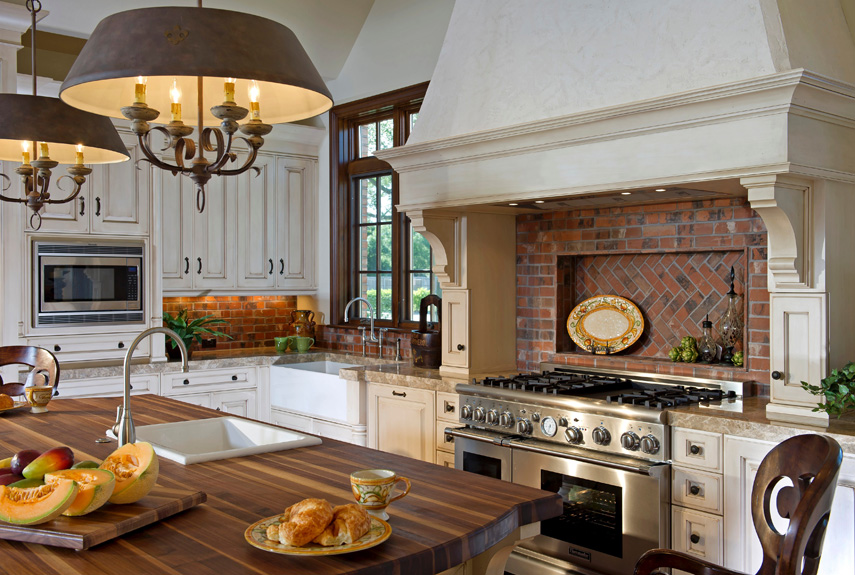 Did you find any new ideas that are must haves in your next kitchen?
For more Kitchen Inspiration see