Hi friends, I have another fun furniture find for you today.  I found this incredible antique hardware store counter and…it is for sale!!  This piece is so versatile.  I have it set up in my dining room as a buffet/sideboard, but it would also make an amazing media center!!  The shelves are adjustable so you can make it fit your needs!  I am always drawn to pieces that have lots of drawers.  I have not seen one before that has drawers and shelves like this.  It is 46 3/4″ tall, 69″ wide, 25 1/2″ deep.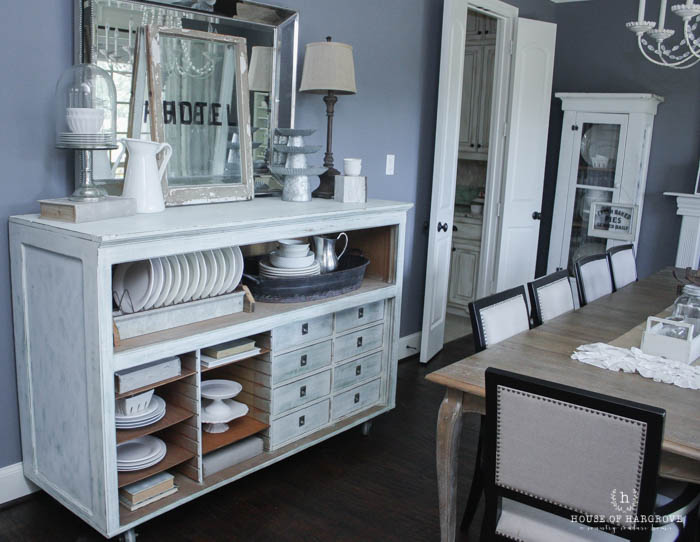 If you were to use this as a media cabinet I can just imagine cute baskets at the top with blankets, etc and then the media components in these adjustable shelves.  A media area is just so much more exciting with a stunning piece of furniture.
You can see all the grooves where you can move the shelves.  I took one out to make room for the cake stands, but I have it.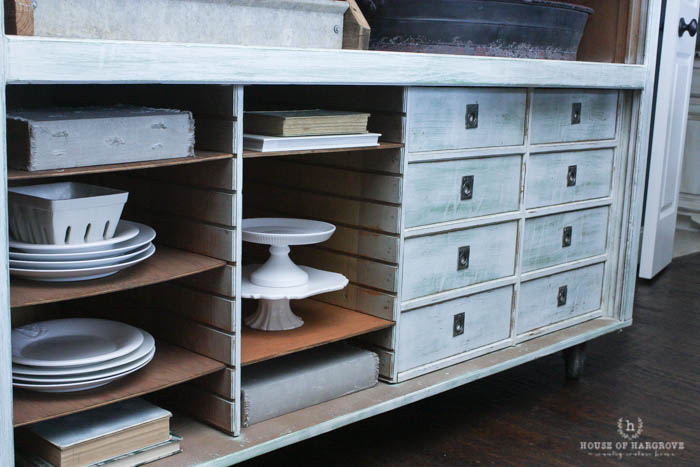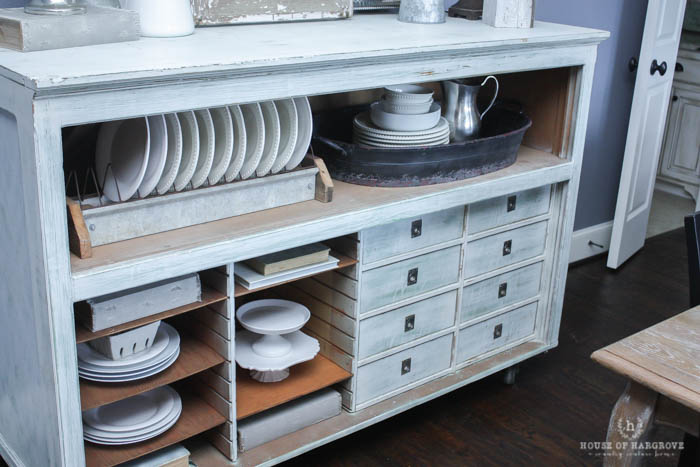 These drawers are so cool.  Everthing works great and so smooth.  The finish is white with some robin egg blue distressing showing through.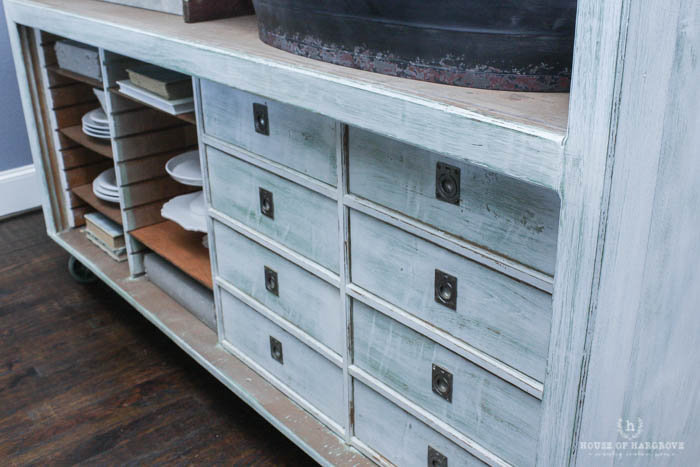 Love these pulls.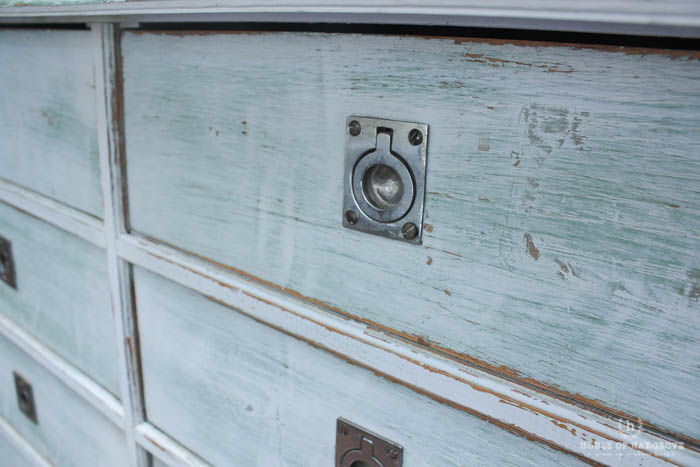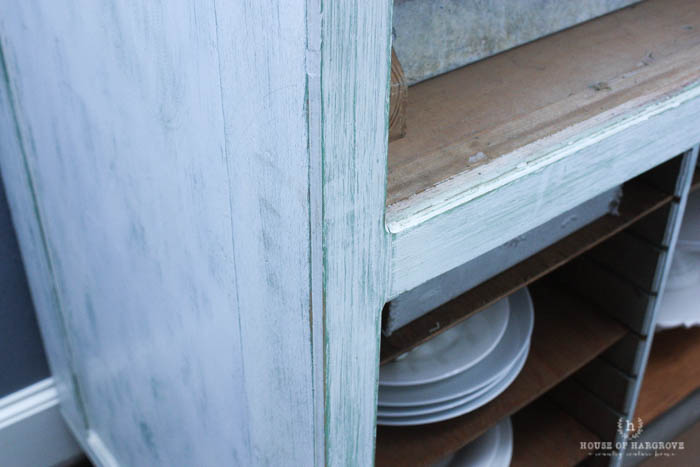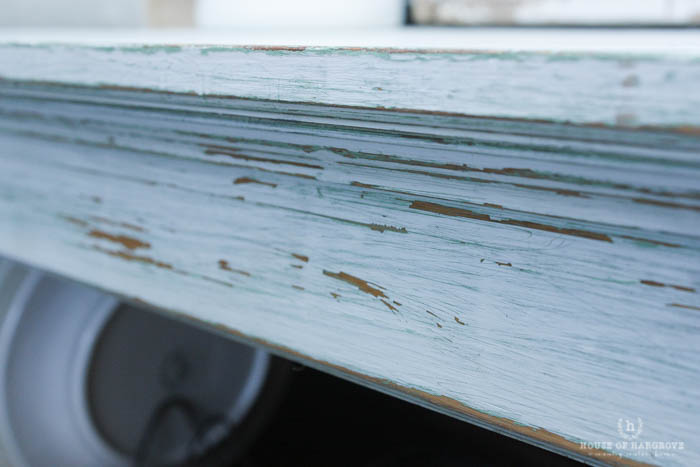 It is set on casters which is very helpful when you need to move it.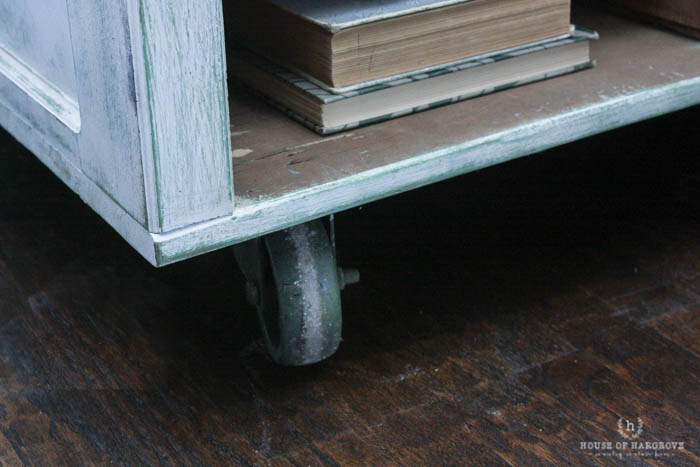 Most of the drawers are divided like this since it was in a hardware store.  They could be removed if you don't want the dividers.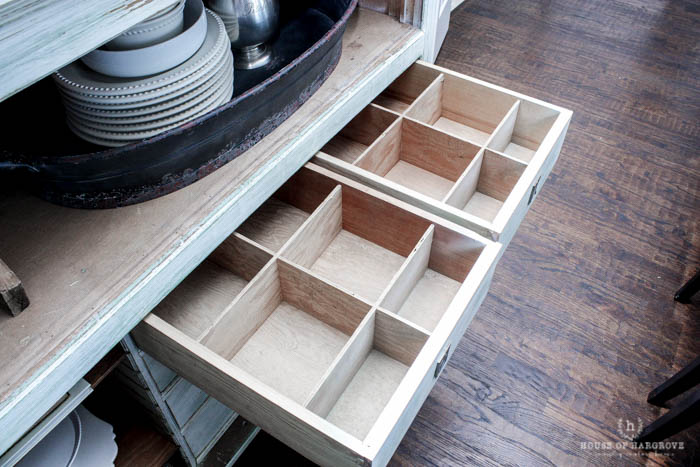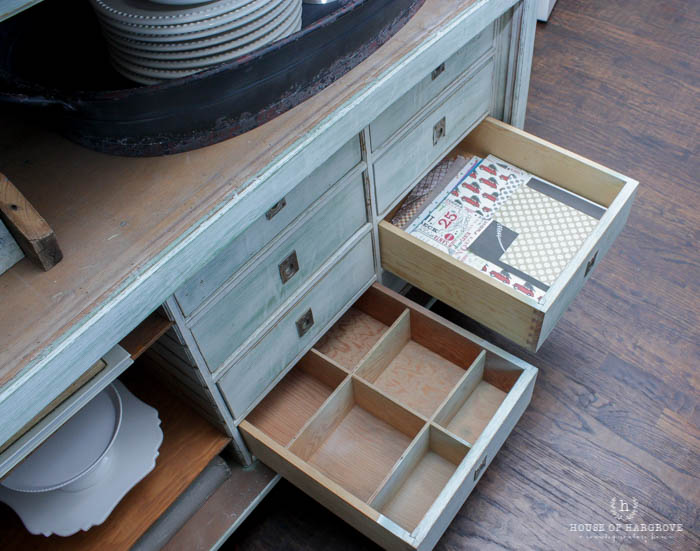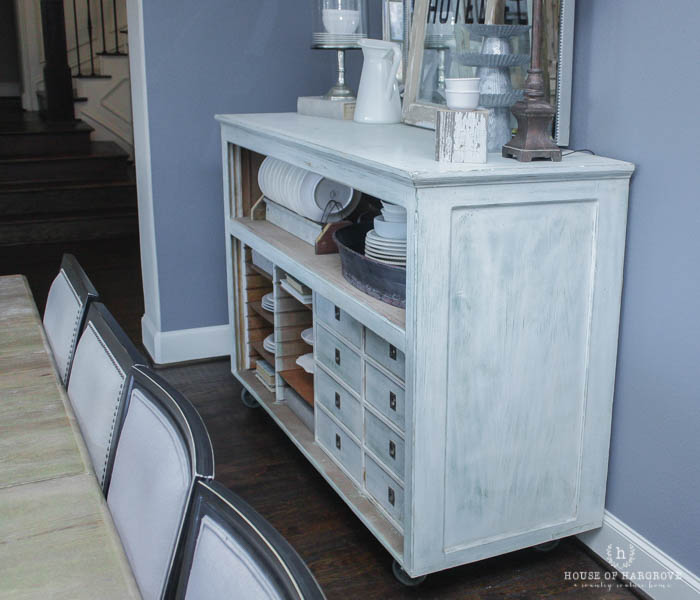 If you love this piece as much as I do and want more information email me at houseofhargrove@gmail.com and I can send you the details.  It is local pickup so sorry if you don't live here!  I will be getting more pieces soon so stay tuned!
You can see all of my current inventory here.