Healthy delicious chicken wraps are one of my all time favorite, healthy, go-to meals. They are so yummy, take about 30 minutes to make, good for you, my kids love them and they make great left overs. These are all the things that make the perfect meal!
healthy delicious chicken wraps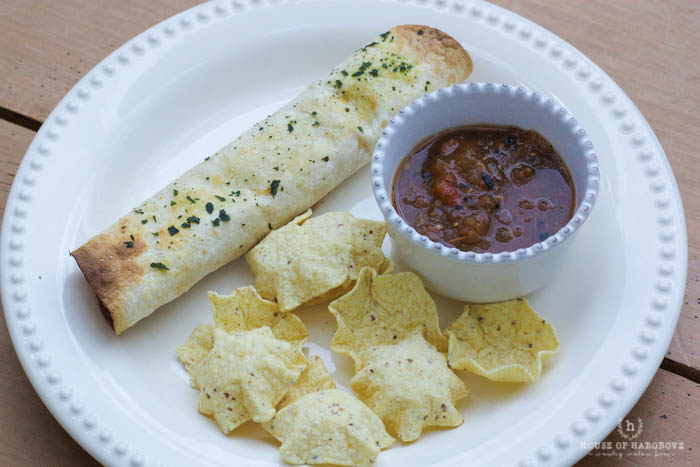 INGREDIENTS: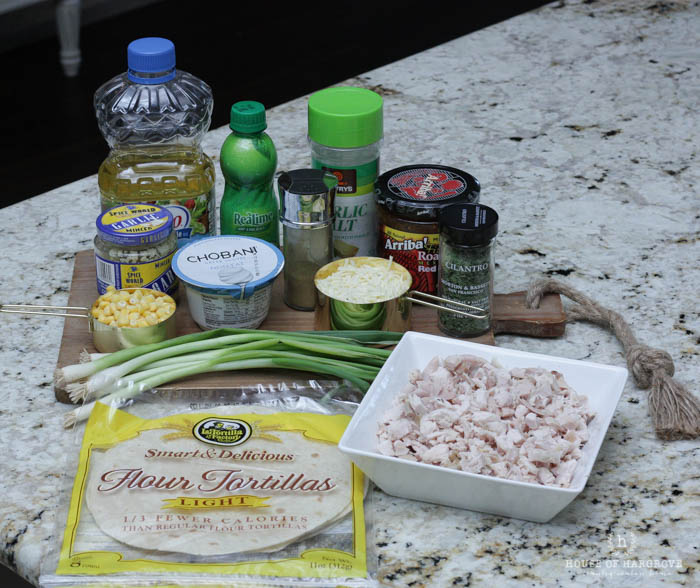 INGREDIENTS to use on the tortillas:
1/3 cup Canola Oil
1 tbsp Minced Garlic
8-10 flour tortillas (I buy the low calorie or low carb ones)
dried cilantro
garlic salt -sometimes I add taco seasoning as well
INGREDIENTS for the filling:
6 oz non fat Green yogurt
full rotisserie chicken shredded
1 cup jack cheese
1/2 cup corn kernels (thawed)
1-2 green onions chopped
1-2 tbsp of minced garlic
1/3 cup salsa
1 tsp cumin
1 tbsp lime juice
**If you like more spice you can add jalapeno or peppers. You can tweak the filling to your personal taste**
STEP 1
Preheat oven to 350. Add all of the filling ingredients to a large mixing bowl and mix. Heat the Canola oil and the minced garlic in a saucepan until boiling….then turn off heat, cover and let infuse for 5-10 minutes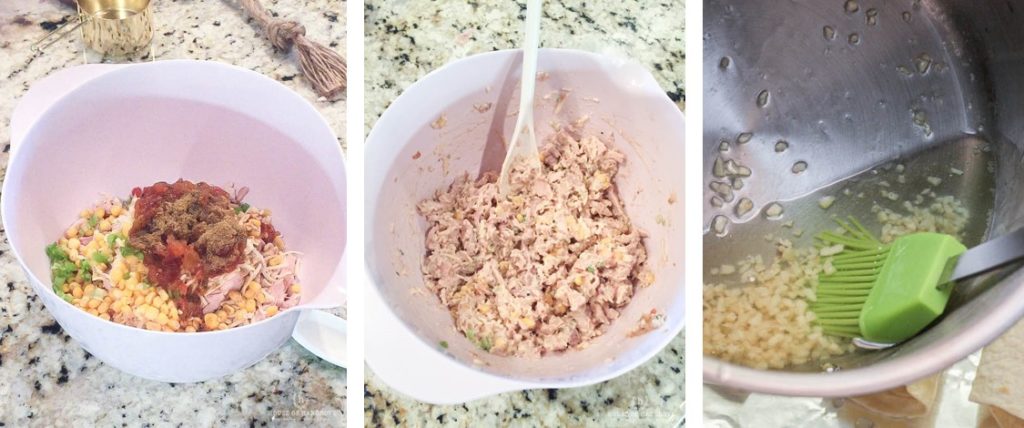 STEP 2
Fill up the tortillas with the filling, Wrap them up and place seam side down on a foil lined baking sheet.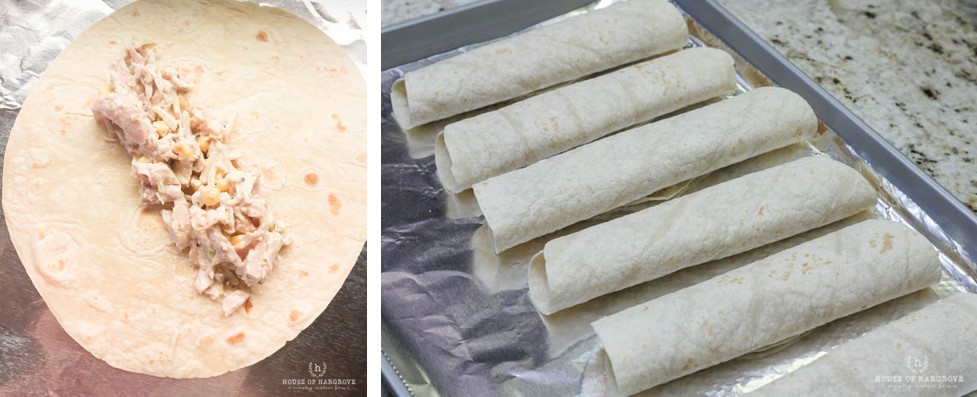 STEP 3
Brush each tortilla wrap with the garlic oil you infused and sprinkle with garlic salt (or taco seasoning) and crumble a little cilantro on top. Bake for 10 minutes flipping over halfway through baking so both sides get browned.

Serve with some baked chips and Salsa and you have the perfect meal!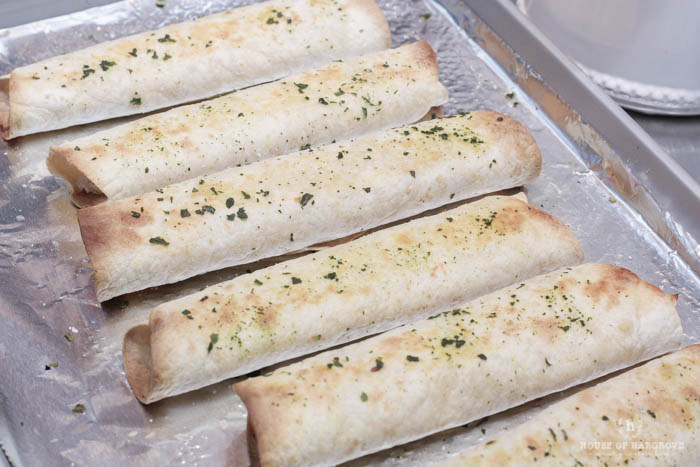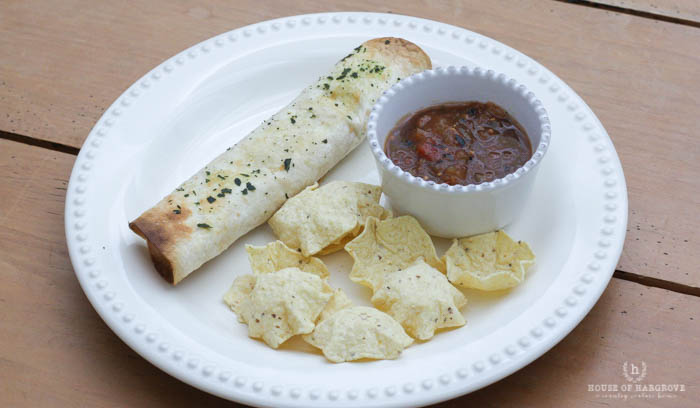 I seriously make these wraps once a week. They are great for grabbing a quick meal, a healthy snack, packing in lunch boxes, etc.
pin this delicious recipe so you can make it later