I was so sad when I heard the news that this was the last season of Fixer Upper.  I mean, I totally get that Chip and Joanna have to do what is right for them, but I just love the show and seeing their amazing talent each week.  BUT…when one door closes, another one opens and I was so excited when I heard the news that Chip and Joanna created a new line of home decor called Hearth and Hand for Target!  I LOVE Target, I LOVE farmhouse, I LOVE Fixer Upper and I LOVE Joanna Gaines style…..so I am thrilled about this new collaboration and also know that I need to add even more time to my weekly Target "grocery" store runs (who are we kidding…I spend 15 min of my hour long trips in the grocery section..the rest everywhere else in Target). Hearth and Hand officially launches Nov 5 (my sons birthday) and that is when we can all get our hands on it, but they have released pictures of everything in advance….SO, I have scoured the new collection and am sharing my Hearth and Hand favorites!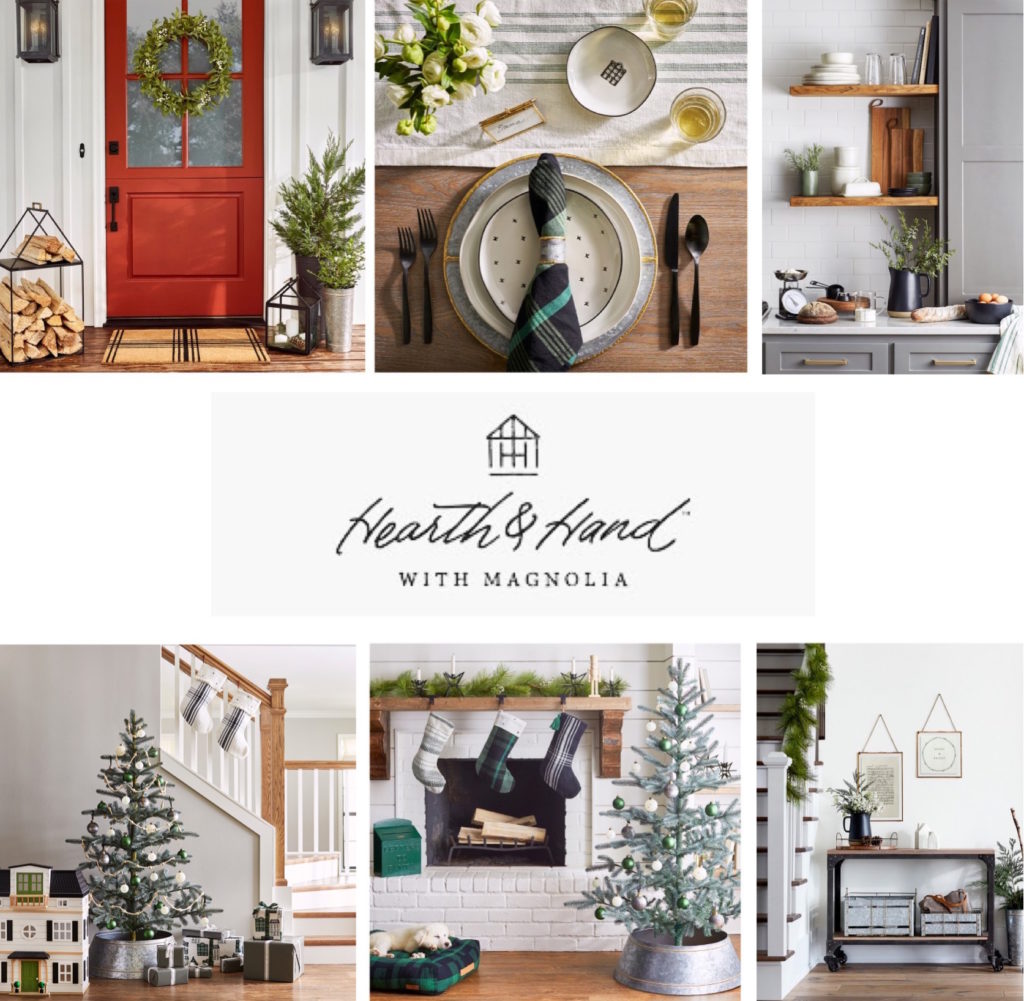 HEARTH AND HAND FAVORITES
HOME DECOR
They have When Chip and Joanna announced the Hearth and Hand launch they described it as the "cherry on top".  You can shop MAGNOLIA HOME for paint, furniture, rugs, etc (the main staples) and then Hearth and Hand offers awesome accents to bring everything all together at amazing price points!  Seriously…all the home decor I picked is under $34.99!

HOLIDAY DECOR
Not only did Joanna create beautiful everyday decor, but she made some amazing things for the holidays.  I love that she picked a neutral palette that can be mixed and matched.  She also created the cutest holiday gifts ever!  I mean…just adorable!

Which Hearth and Hand items are your favorites?!  Now remember we cannot get our hands on these amazing items until Nov 5, but hopefully you can create your wish list so when it launches you are ready to go before everything sells out!  I know I will be shopping early the morning of Nov 5 so I don't miss out!
Happy farmhouse decorating!
PIN MY HEARTH & HOME FAVORITES BELOW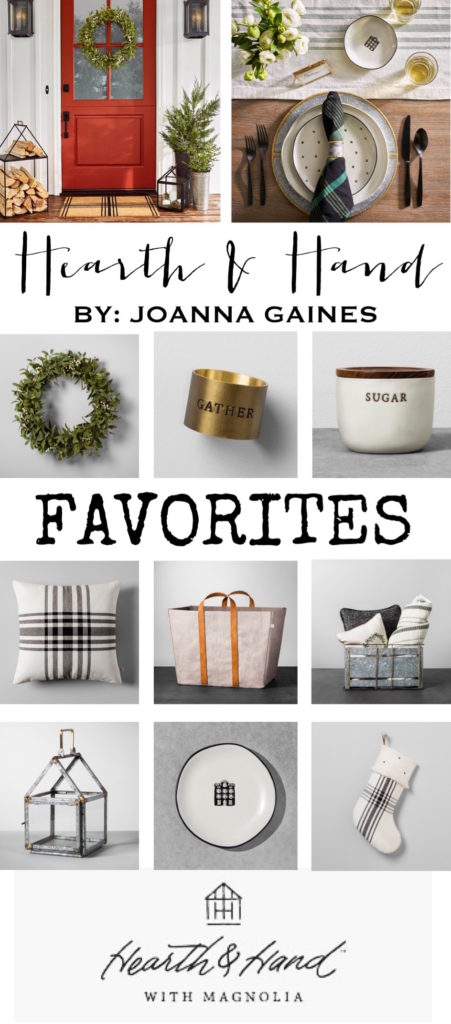 This post contains affiliate links.  If you purchase I may receive a small commission.  Thank you for supporting my blog.