I love hosting for the holidays.  Every year we have the family over around 1:00.  This allows us to wake up in the morning, open Christmas gifts, hang out as our little family and then get ready for the rest of the family to come over.  We all eat lunch together and then play games and hang out the rest of the day.  I look forward to it every year.  Part of the fun of hosting is having the table look pretty!  I love playing around with different ideas to decorate.
This year I am keeping it pretty simple.  White with a touch of green and metallic.
If you know me you know I have an obsession with artichokes.  I eat them probably 4 nights a week and love decorating with them too.  They make the perfect place card holder.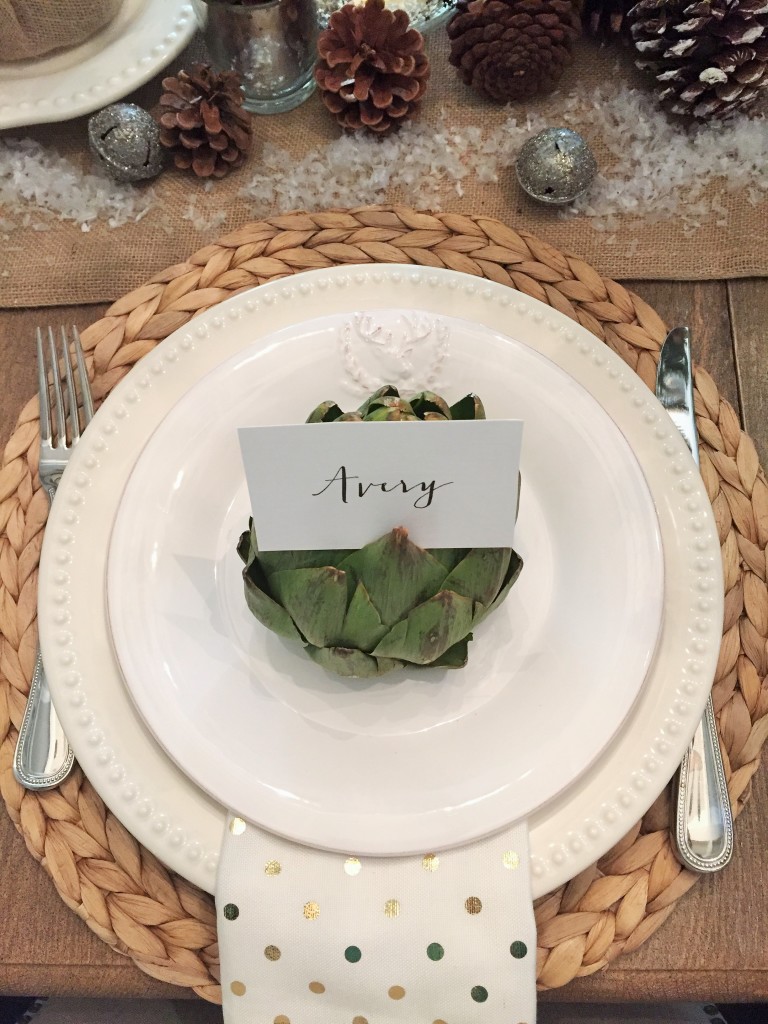 LARGE PLATE: I absolutely LOVE my Pottery Barn Emma Plates.  They are white, simple and the little beading around the edge gives a nice detail.  I use these dishes as my everyday dishes and then they dress up nicely for holidays.
STAG HEAD PLATE: I got these adorable plates at Tuesday Morning.  They have large plates, small plates, pitchers, creamers, bowls, etc.
IKEA CHARGER: Soare Placemat from IKEA
GOLD DOT NAPKINS: Found these at Homegoods
(More sources below)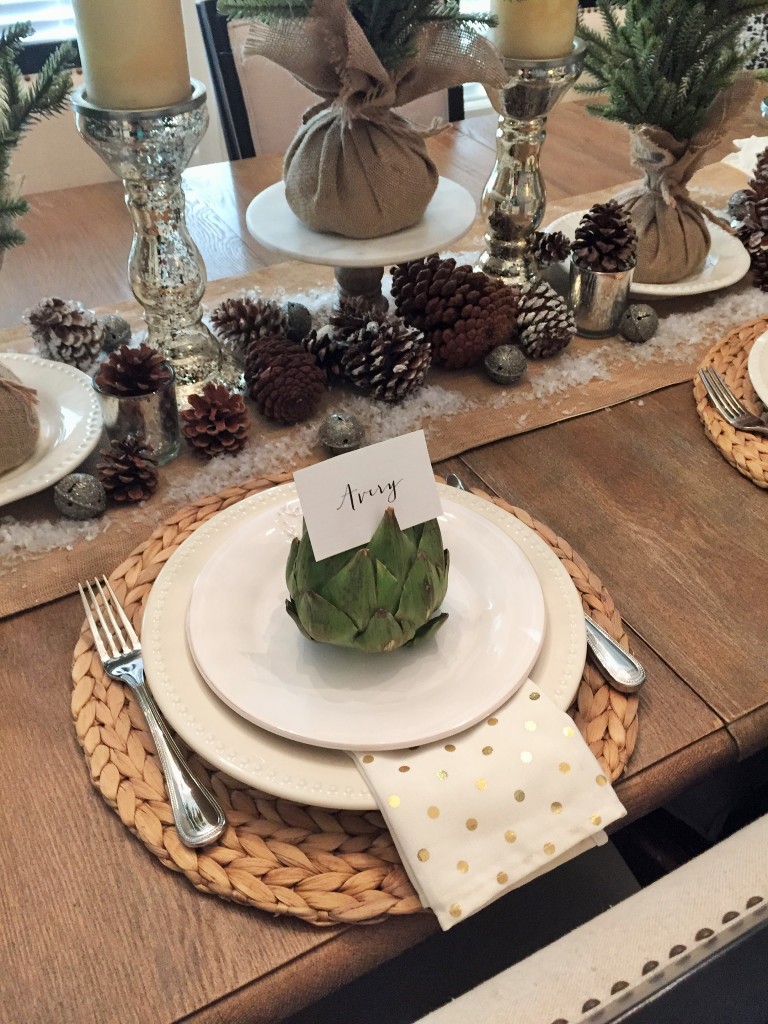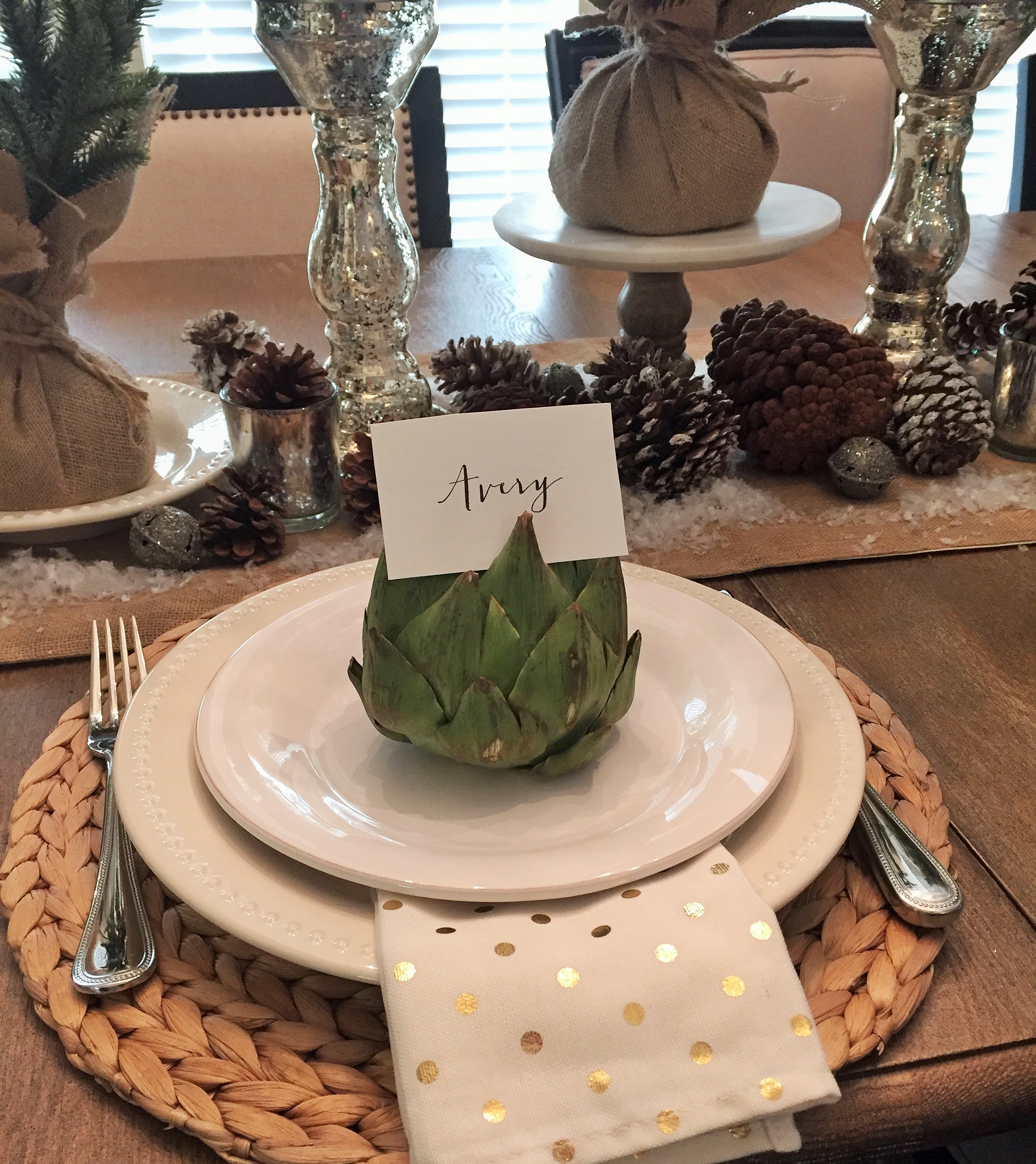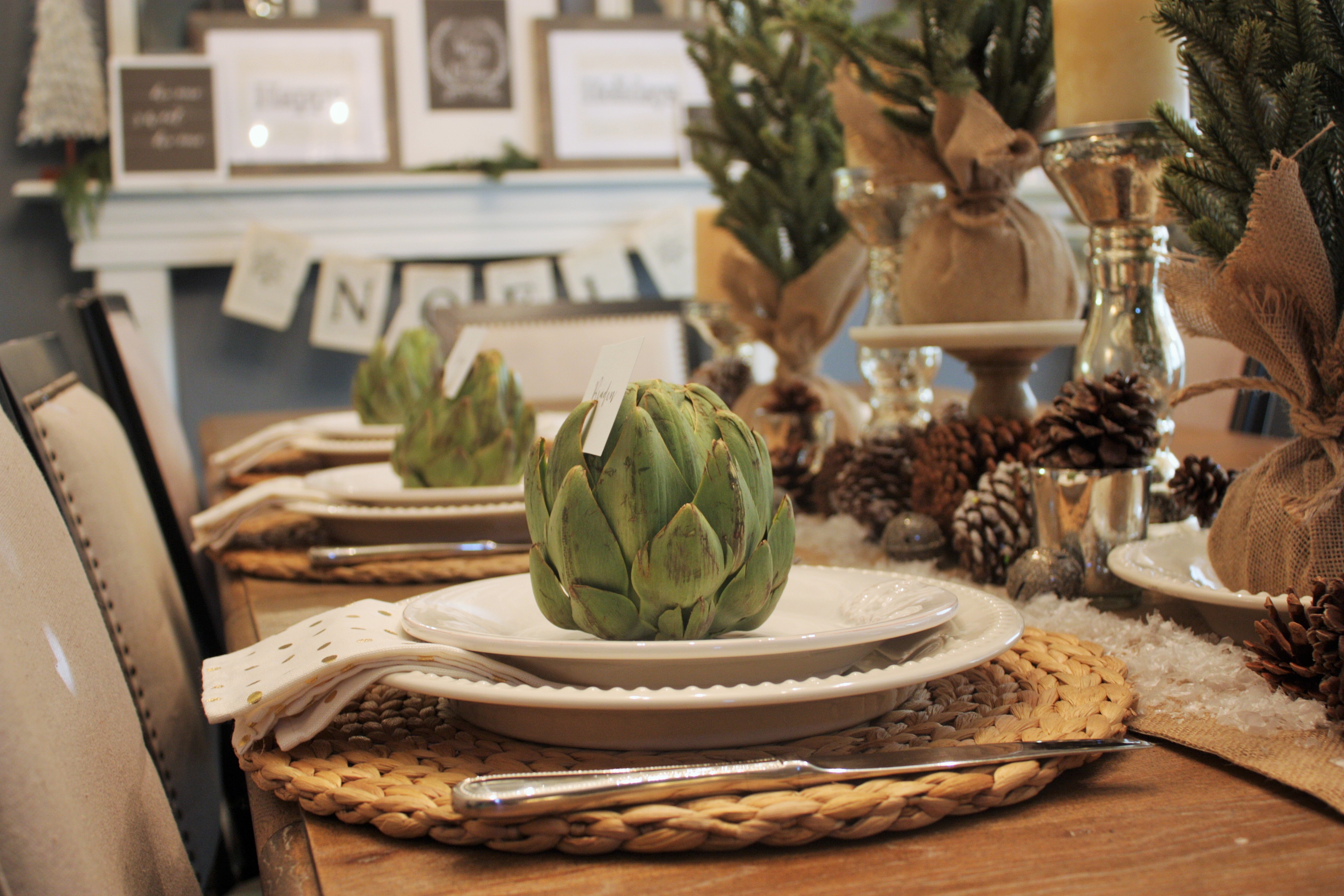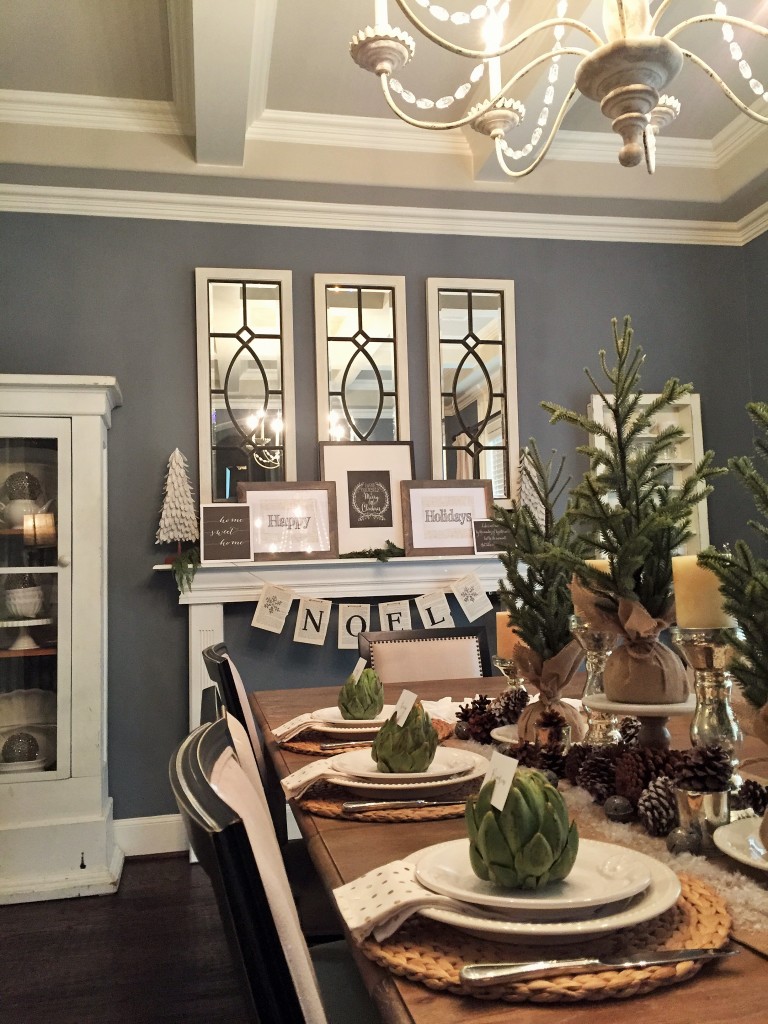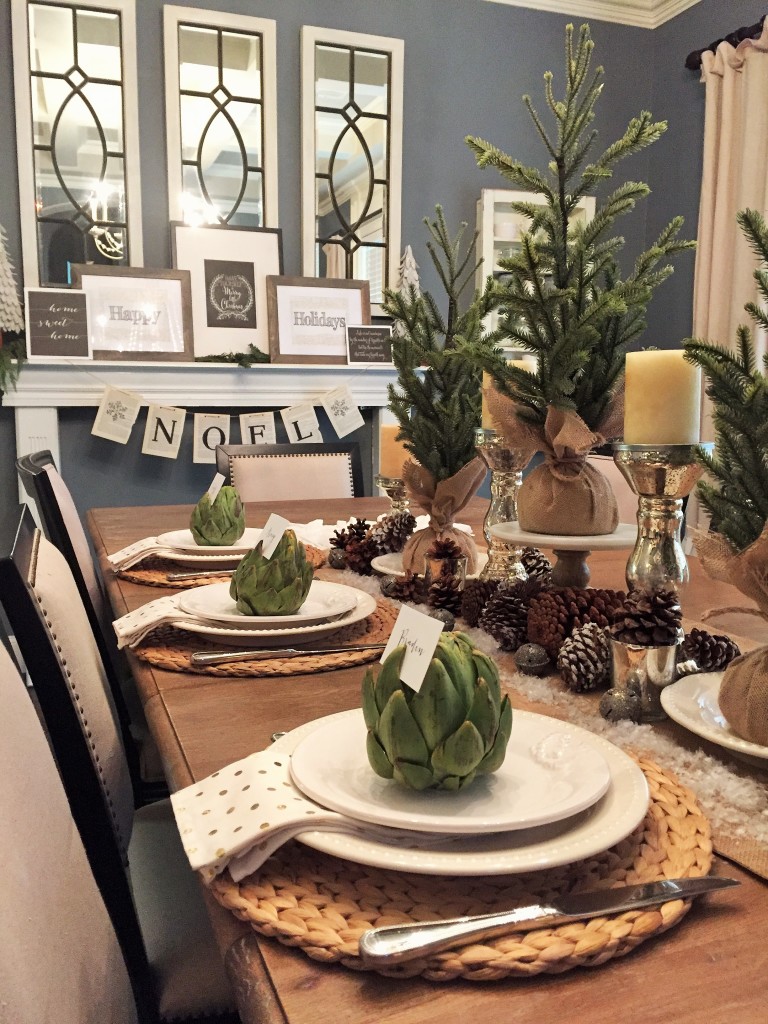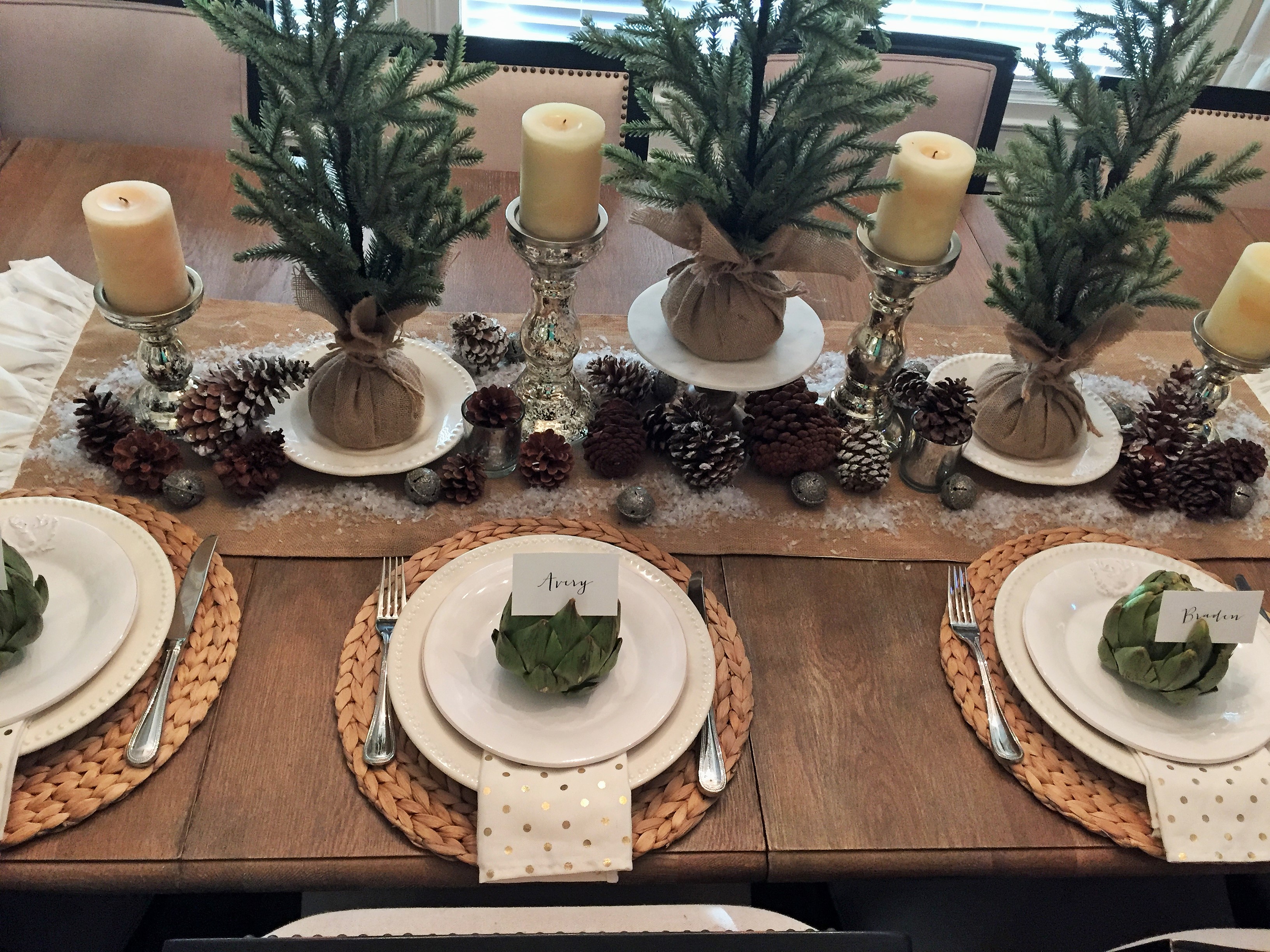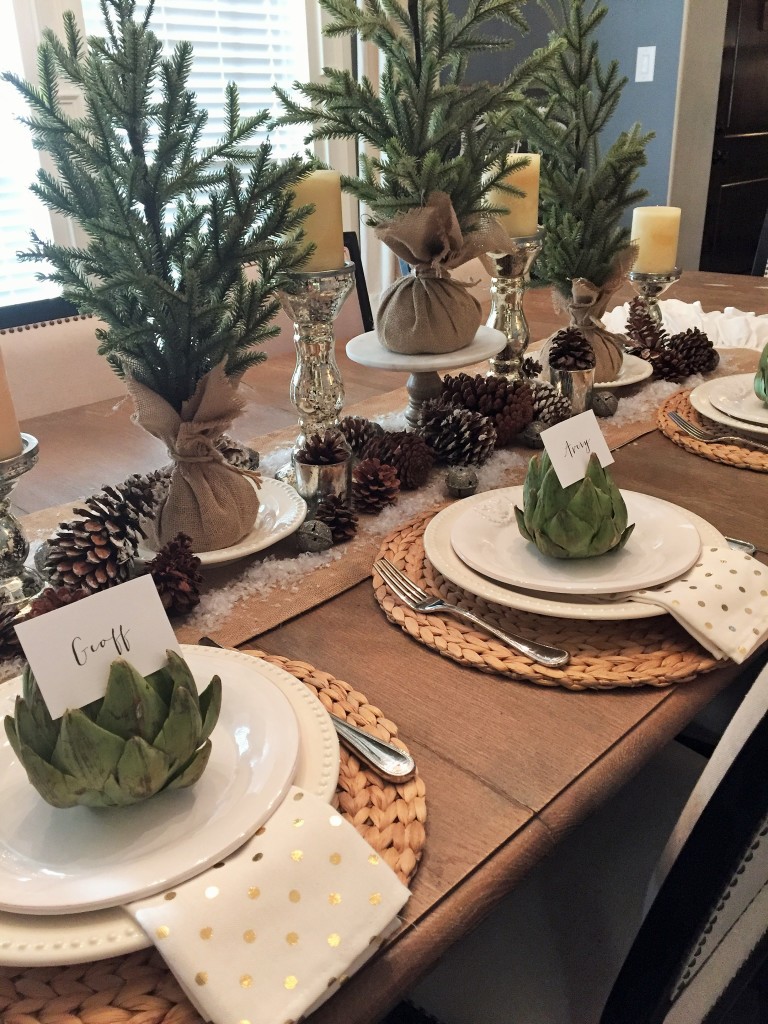 MERCURY CANDLE STICKS: Find some HERE and HERE
DINING TABLE: I searched all over when looking for the perfect dining table.  This was the winner.  Not only was it beautiful, but it has 5 leaves so it can be many different sizes.  Since I host all the holiday dinners I needed one that could be really large (this one can seat 12/14 ppl), but also wanted it to be smaller when we weren't hosting parties.  I love everything about this table!
CHAIRS: Mine are from Pottery Barn, but they dont make them anymore. Similar ones can be found HERE
Here are some of my other tablescapes I have done:
To see our Christmas Home Tour click HERE
Pin this photo for holiday tablescape inspiration