There are so many fun things this time of year…family, friends, food, entertaining and of course Hot Cocoa!!  I think hot cocoa stands are so adorable not to mention…yummy!  My photographer Amy is doing a hot cocoa stand mini session with my kiddos on Monday!  I cannot wait to see it!  Until then…here is some inspiration.
I fell in love with this entire patio by Jennifer Carroll.  She did not miss a thing.  All of the details are just perfection!  Be sure to visit her blog for all of the details and more photos.
Look at this adorable stand that was a collaboration between Mariah at Giggles Galore and Elayne Dunn Photography.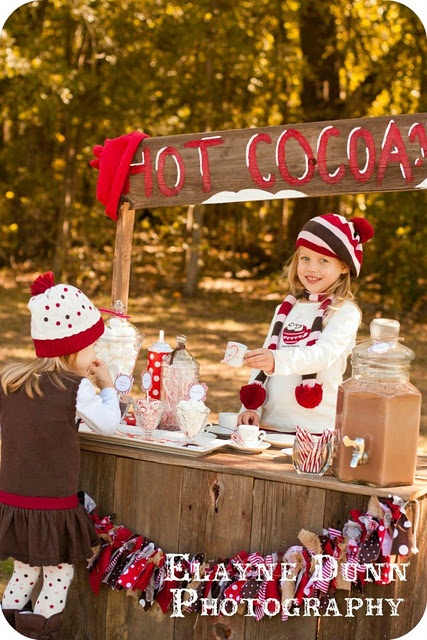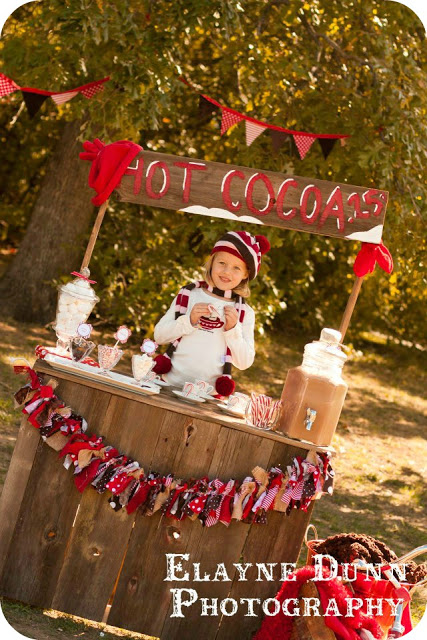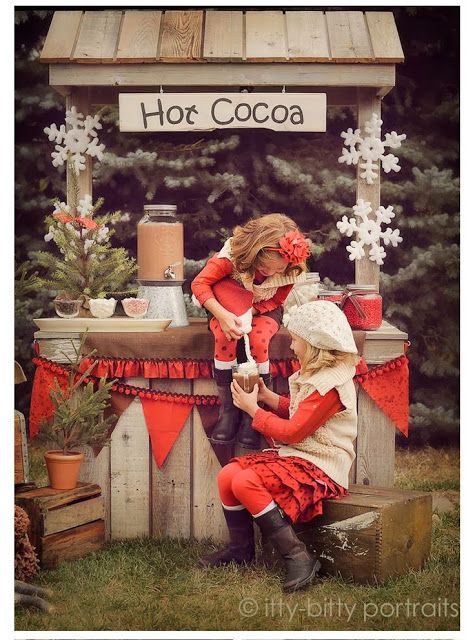 Itty Bitty Portraits made this cute stand
Another cute stand by Tara Merkler Photography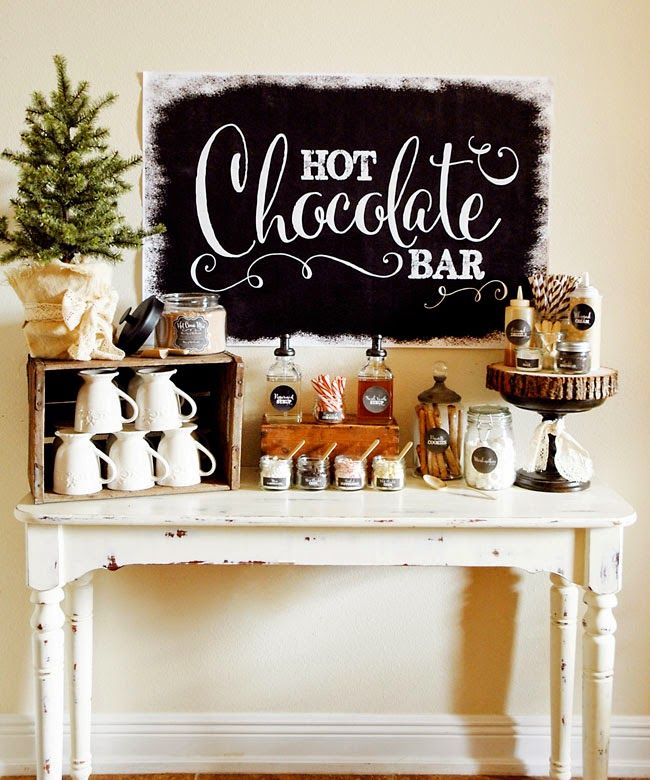 Pen & Paper Flowers did such a great job.  Click HERE for more details on this one.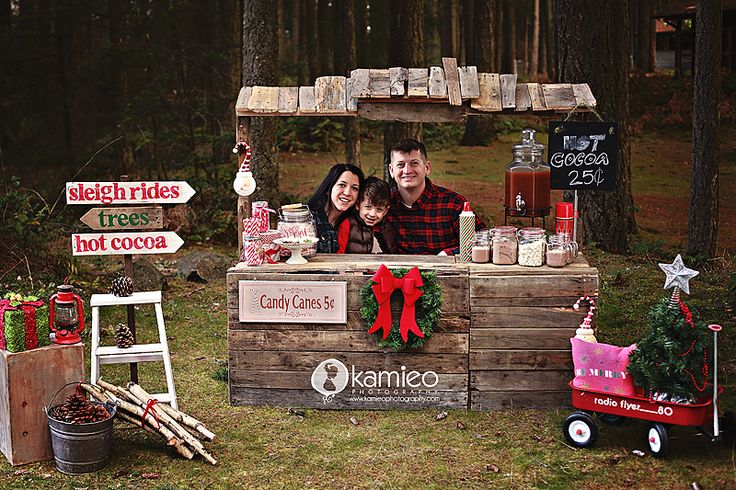 Another adorable photographer's stand.  Kamieo did a great job!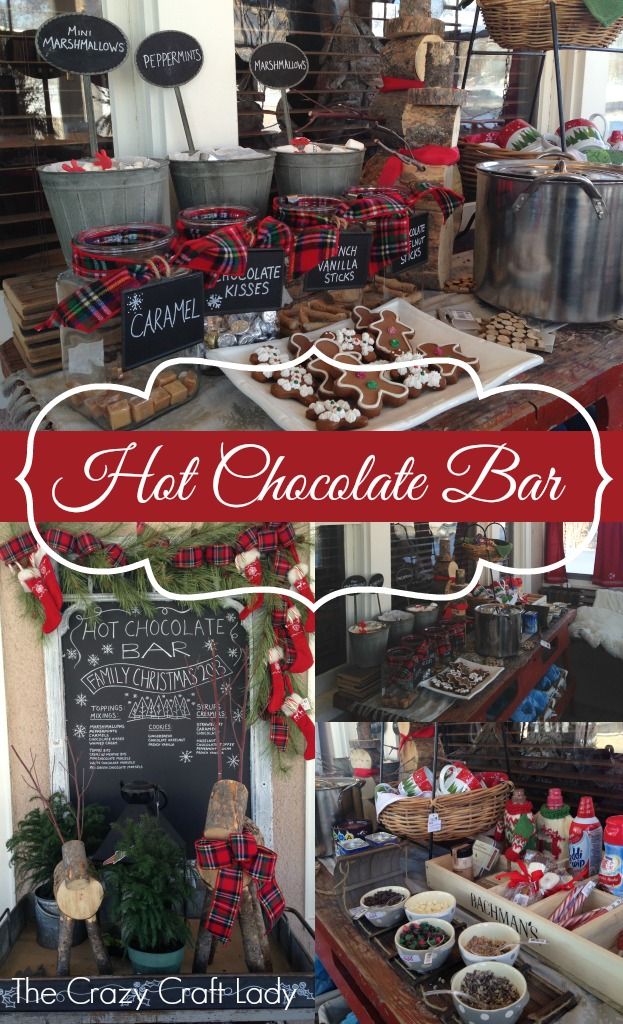 The Crazy Craft Lady made this adorable stand.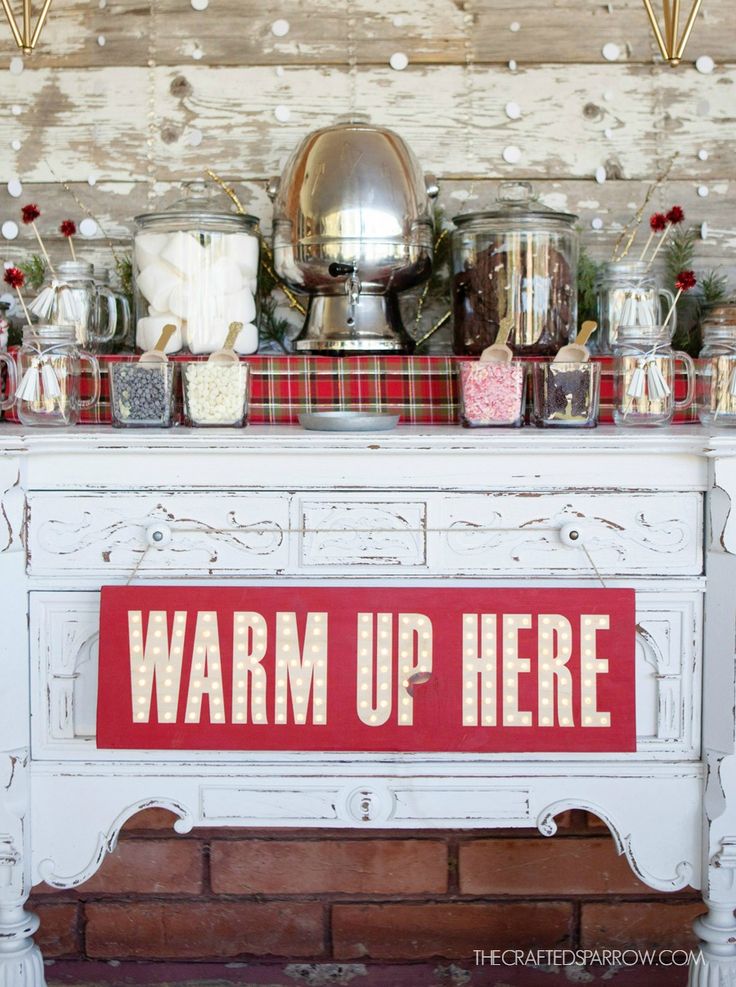 The Crafted Sparrow shows you how to make this adorable sign!!
Check out this adorable Hot Chocolate Bar below and FREE printables by UpcycledTreasures.  Click HERE for all of the photos and printables.