Valentine's Day is about 2 weeks away and I am having so much fun coming up with things to give to Avery's friends and classmates.  Who doesn't love mason jars…so today I'm showing you how to make these adorable Mason Jar Valentines and I am sharing FREE printables!  CUTE and FREE…great combo right?!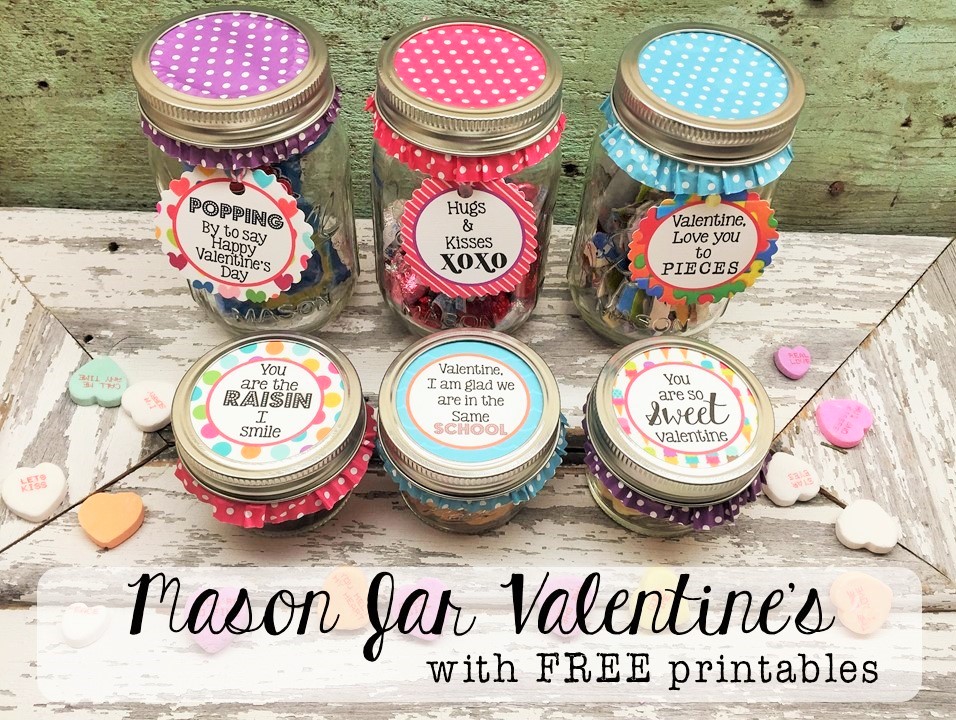 I used these pint mason jars and these and these 4oz jars.
Next, pick out some of your favorite cupcake liners.  There are so many styles and colors to choose from that you can keep changing them up.  These are similar to the ones I used.
Just remove the lid, take out the metal middle section, fill the jar with goodies, cover the jar with the cupcake liner, use one of the free printables below and either attach to the jar with a ribbon or cut it out and place in the top of the lid.  You can use the middle section of the lid to trace and see the size you need to cut out.  I like to use shape edge scissors to give it a little more detail.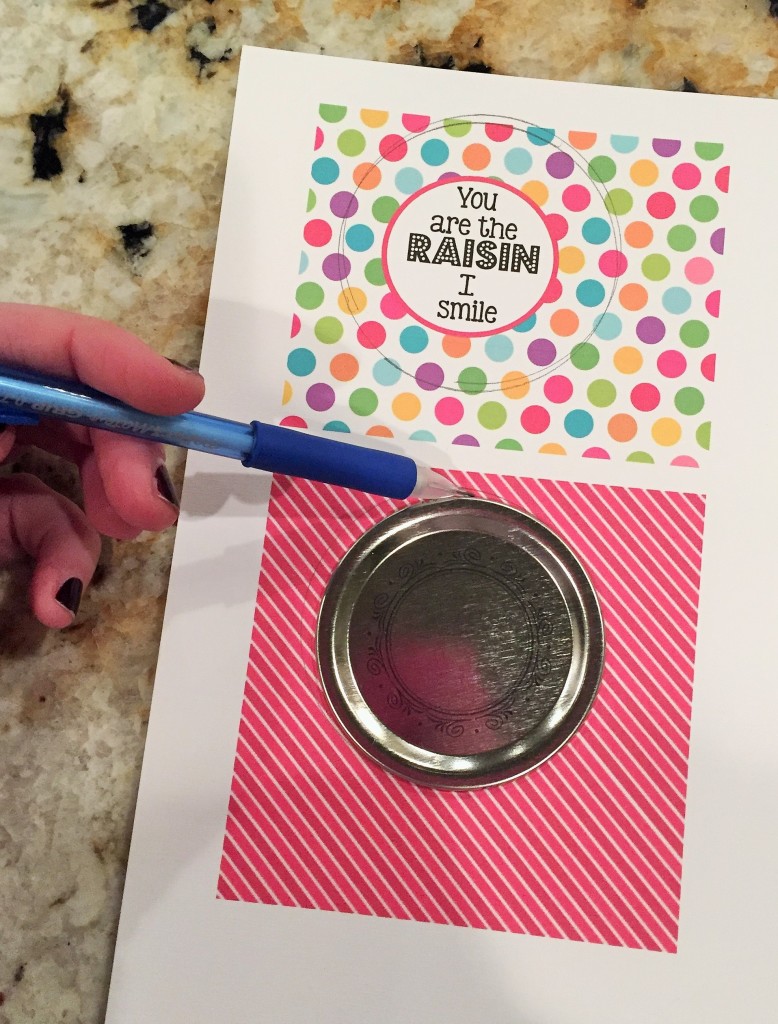 Here are the different options & FREE printables.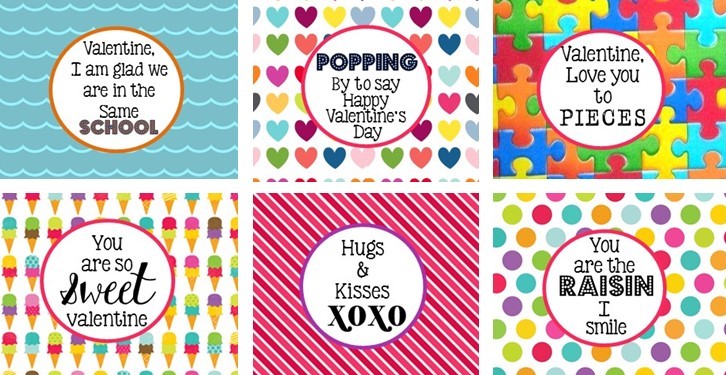 Click HERE for POPPING & SCHOOL
Click HERE for PIECES, & SWEET
Click HERE for XOXO & RAISIN
Filler Ideas:
"Popping": I used a Ring Pop, but popcorn would also work great
"School": Gold Fish or Swedish Fish Candy
"Sweet": Could use any candy
"XOXO": Hershey Kisses
"Raisin": Raisins 🙂
"Pieces": I found great puzzles at the Dollar Store!!  Just note the size of the pieces per/size of the jar.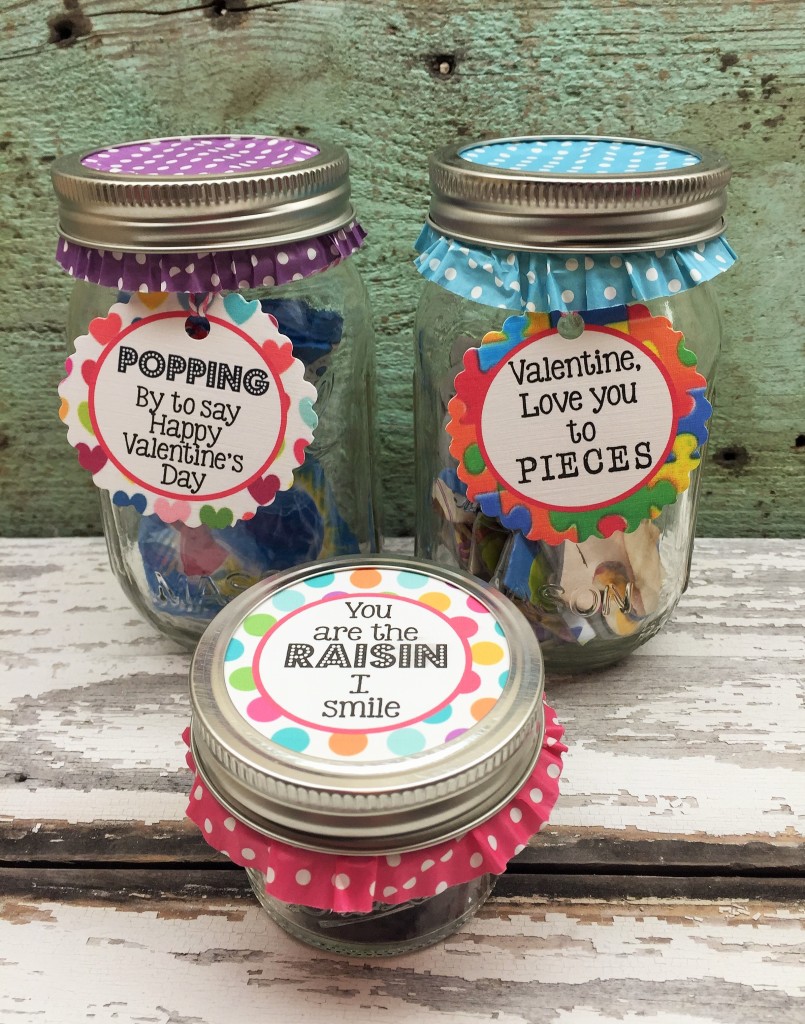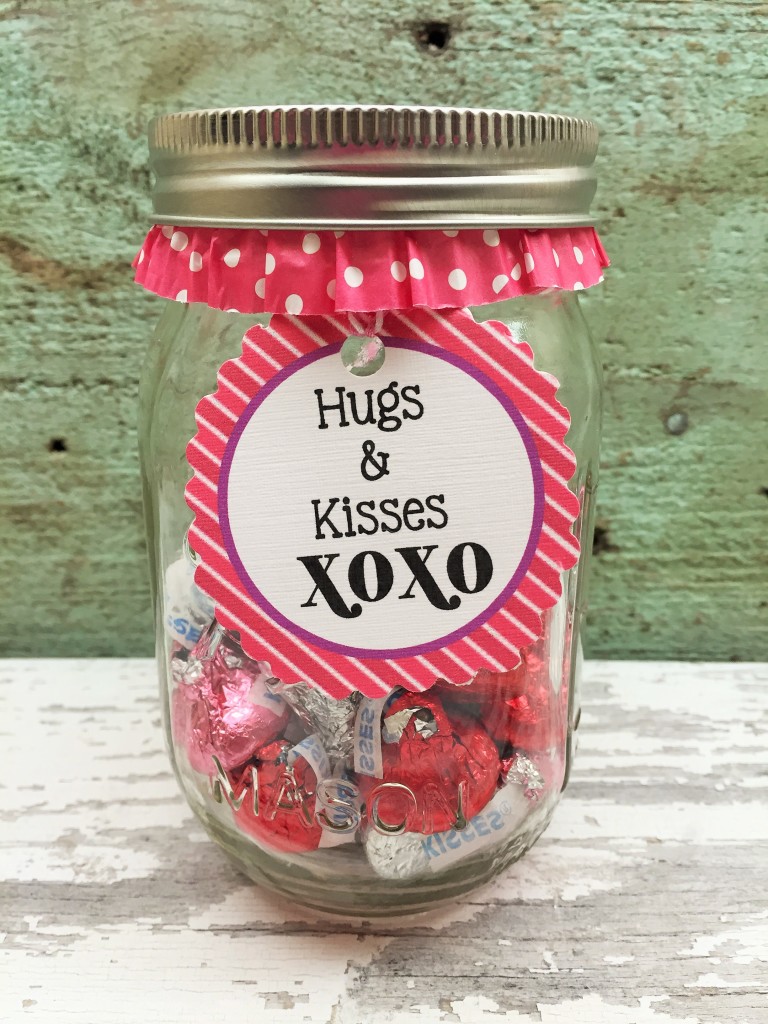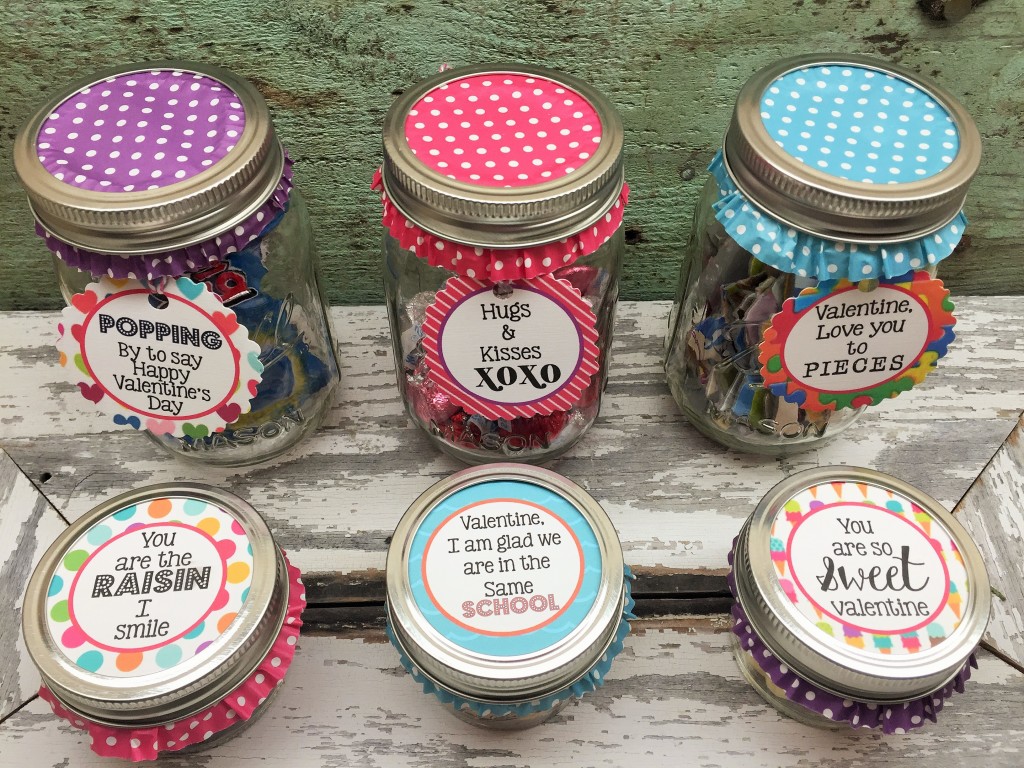 I also posted another Valentine Idea with Printables HERE
Learn how to make my Valentine's Day Banner for less than $1 (if you have a book and ribbon lying around)  HERE
If you love these Mason Jar Valentines ideas be sure to Pin the photo below so you can make them later!