Every year on the first weekend of December I go on the McKinney Home Tour.  It is my favorite home tour.  There are so many beautiful, inspiring homes.  This year was no exception.  Rebekah from A Blissful Nest and I went and had a great time.  One of the homes we went into took our breath away.  It was the most beautiful farmhouse with tons of vintage charm.  I have shared some sneaks on Instagram, but here is the full tour!  Enjoy!
The owner has an incredible booth in the Antique Company Mall called UnCommon Goods.  You must check it out!  After this tour you will be dying to get your hands on some of her incredible products!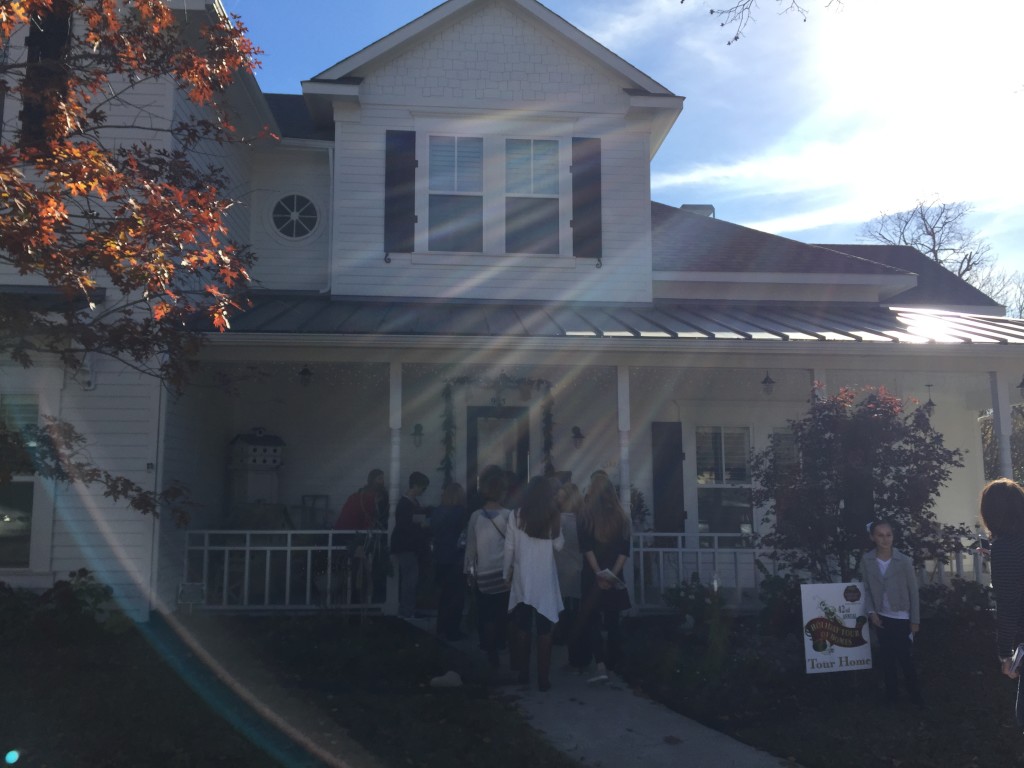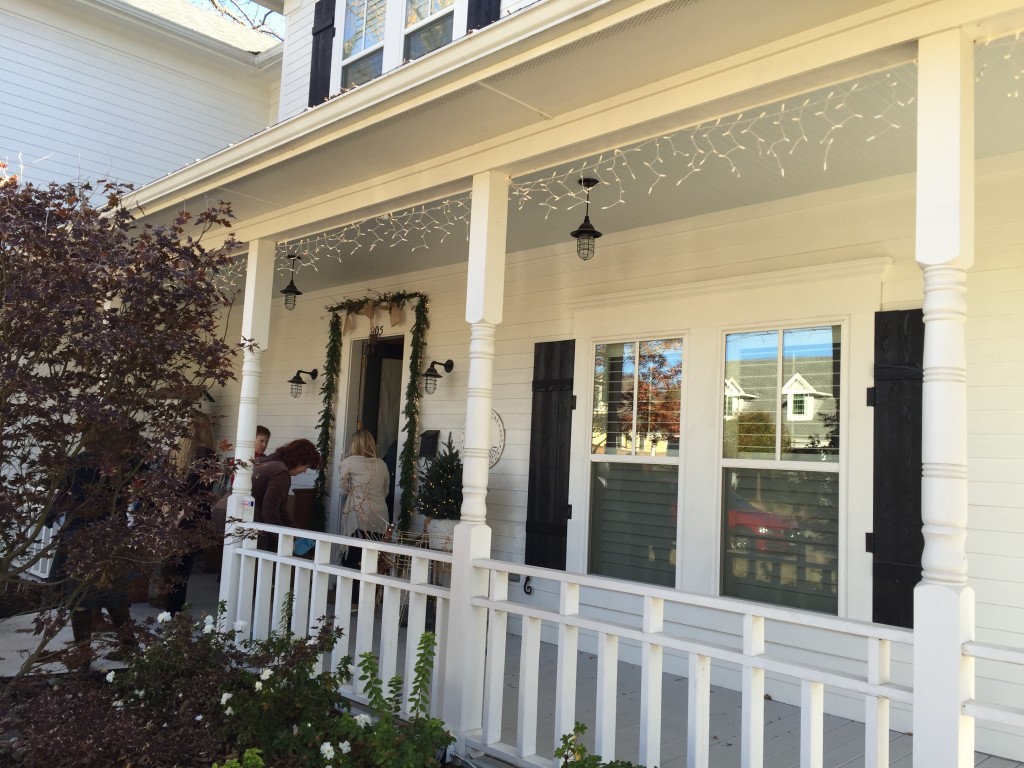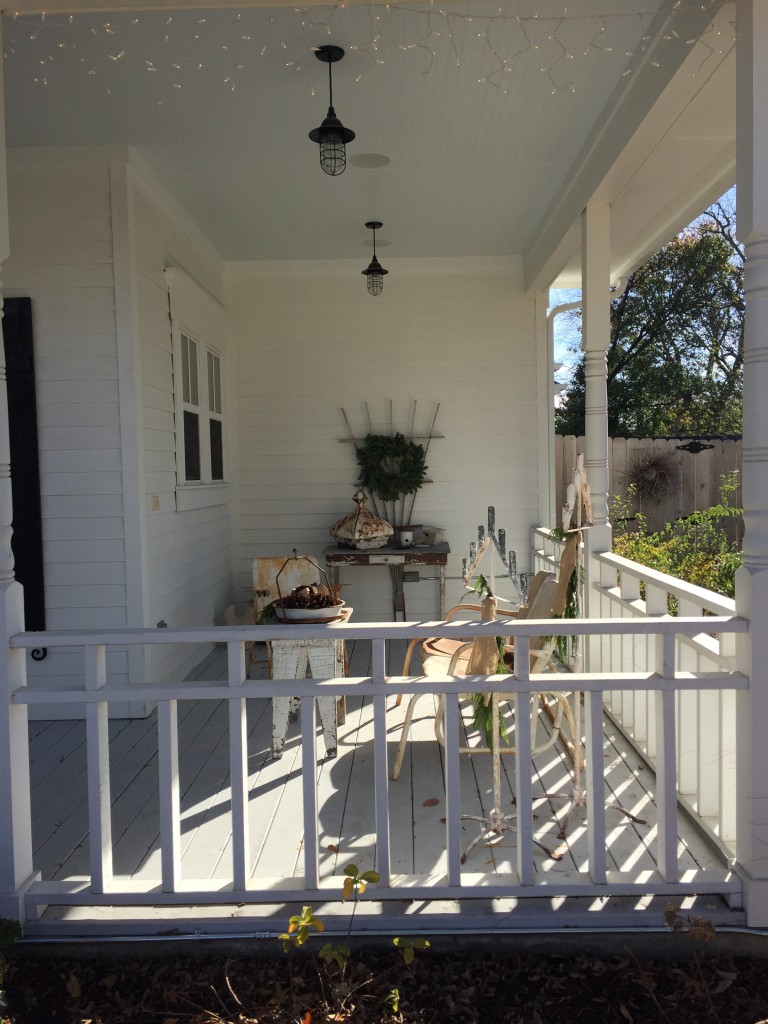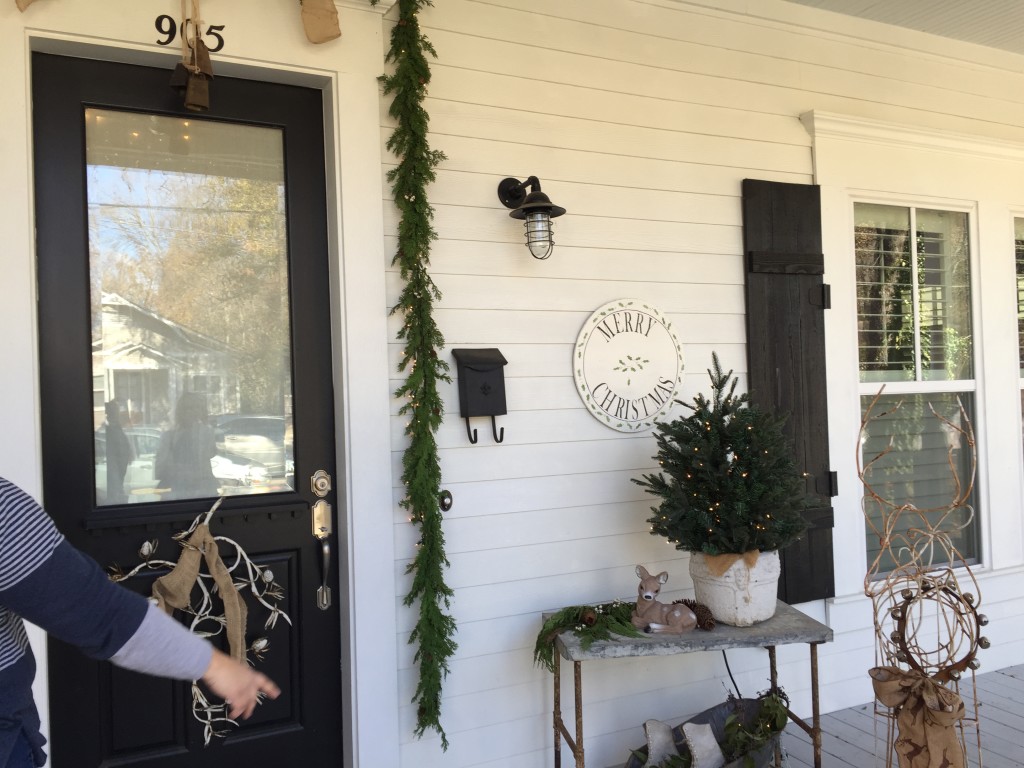 This is the beautiful entry on the left side of the home when you enter.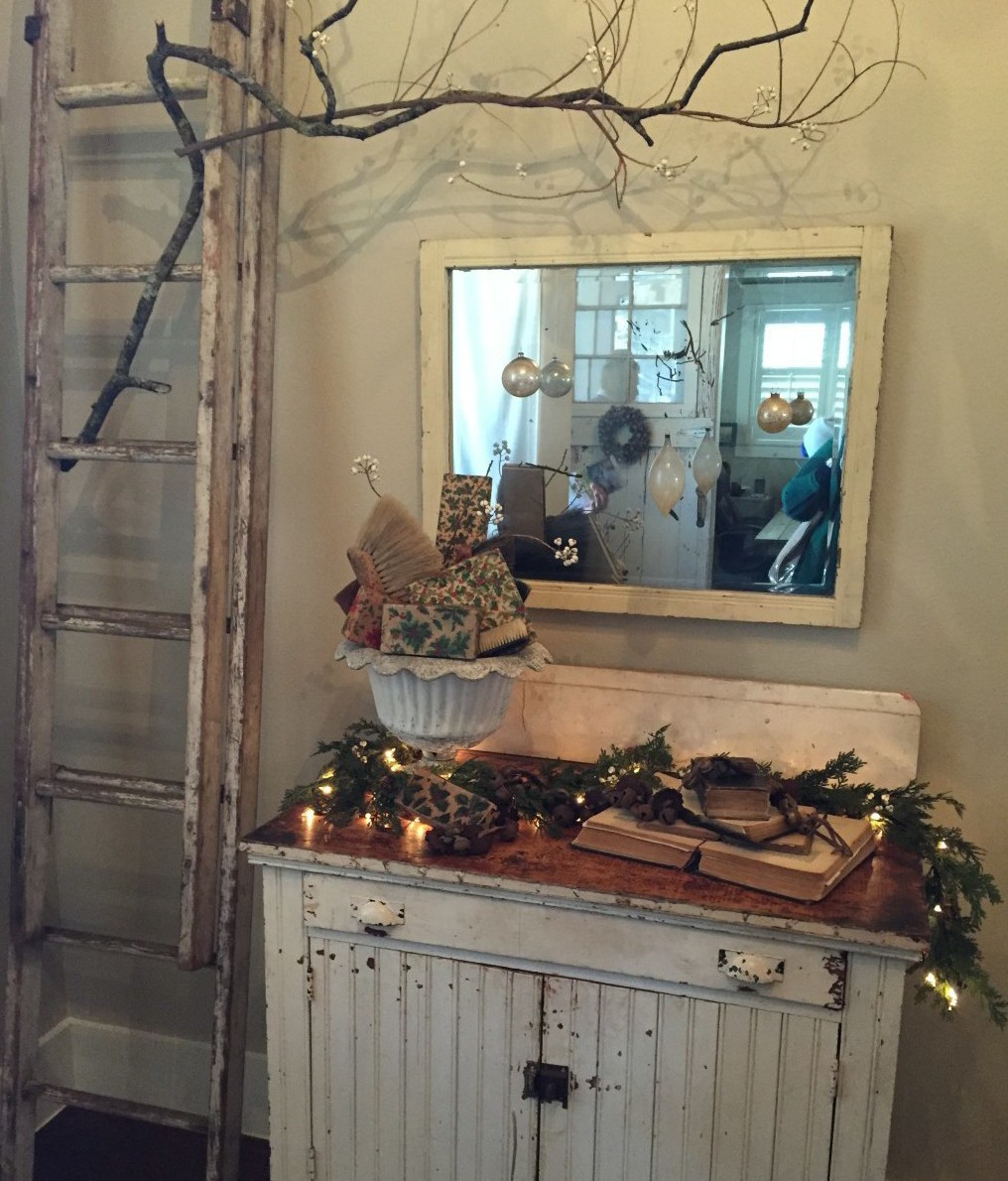 The office is to the right .  Look at all the awesome vintage goodies.  All the doors in the house are old door and add so much character!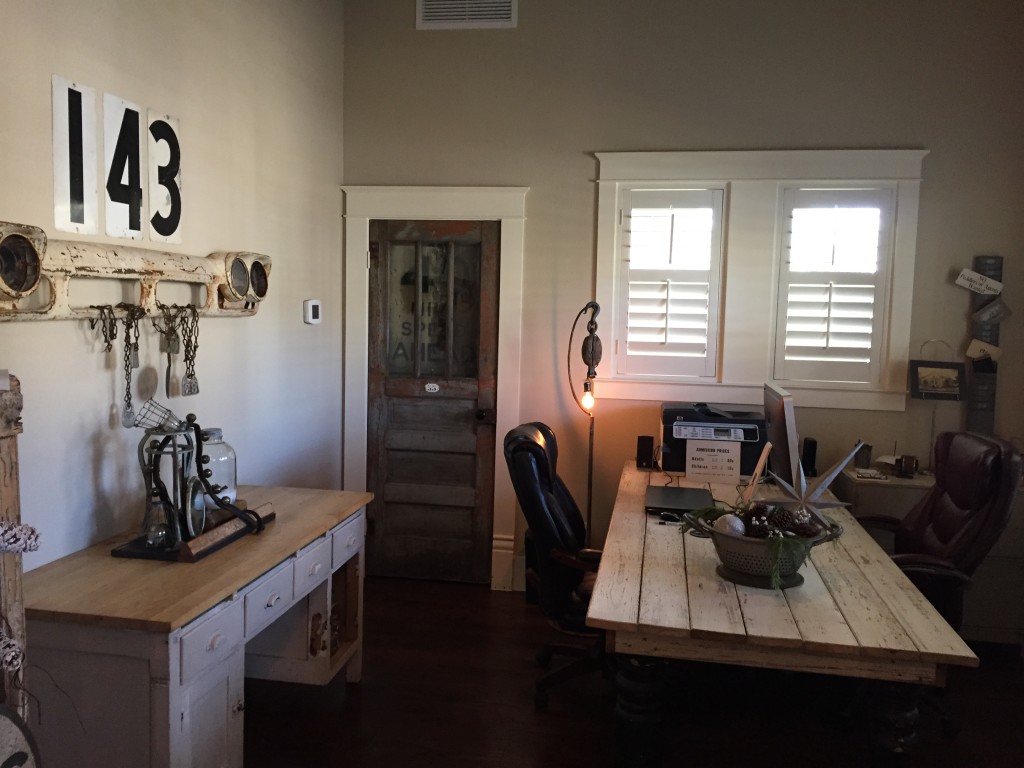 Look at these amazing ceilings!  I am in love with the fan!  Most fans are kinda blah, but this one makes a statement and adds to the decor.  Find one HERE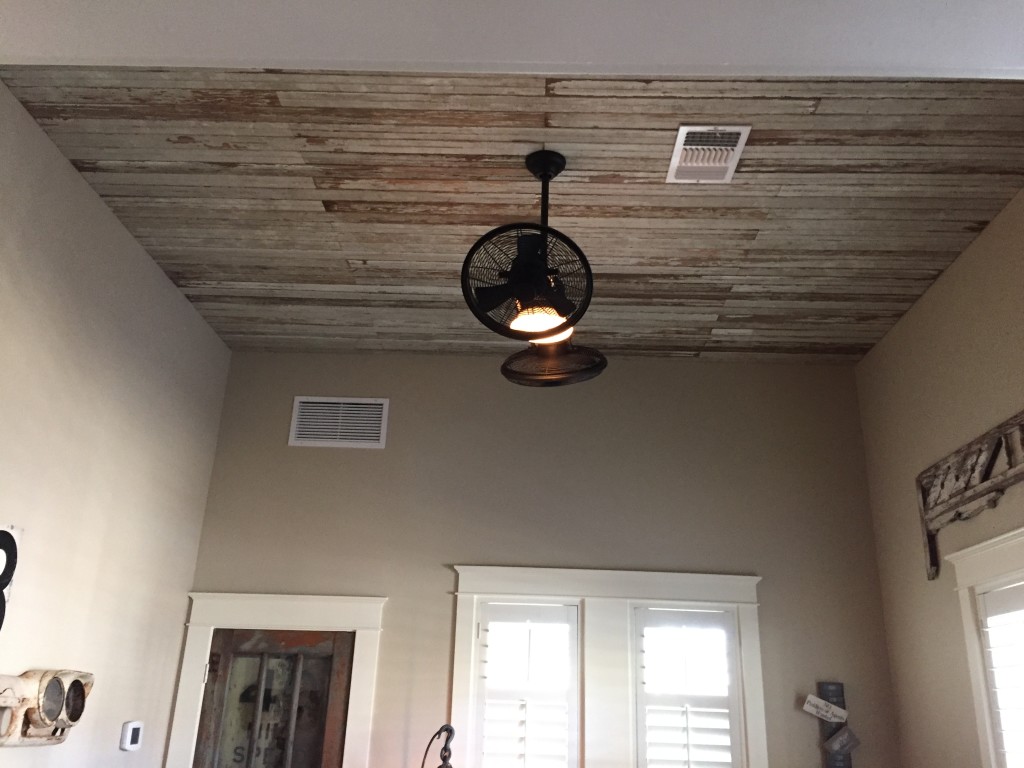 The home had a stunning open concept living room/kitchen that was great for entertaining.  There were tons of people in there for the tour and it still felt roomy.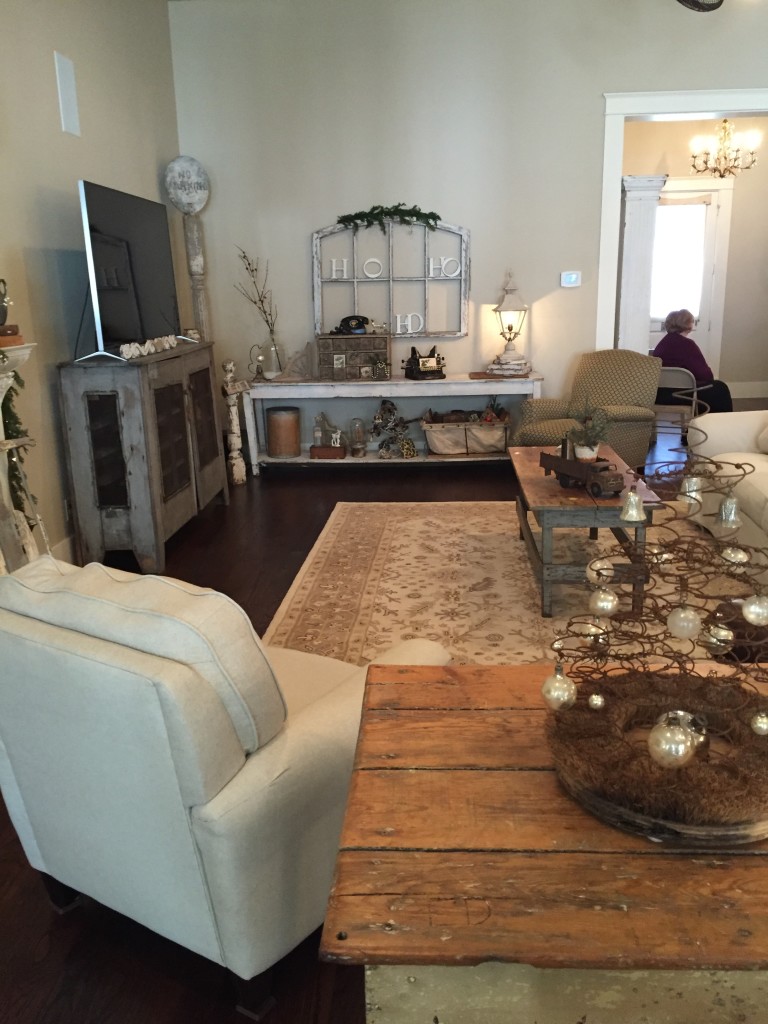 Look at this tree made of old bed springs!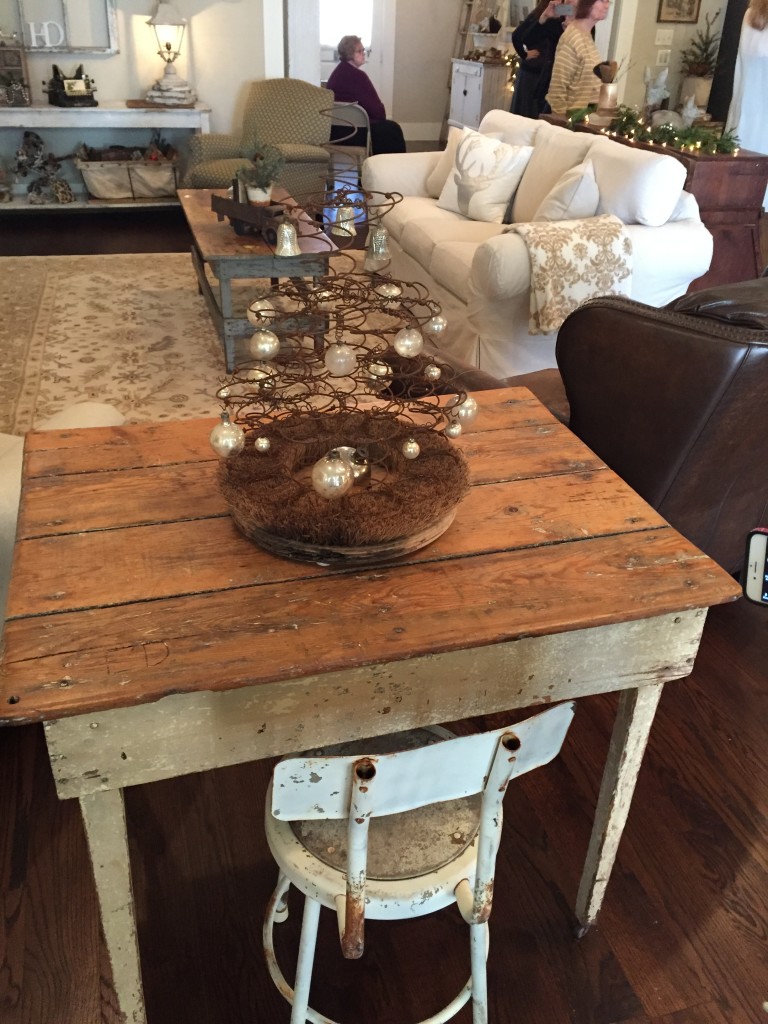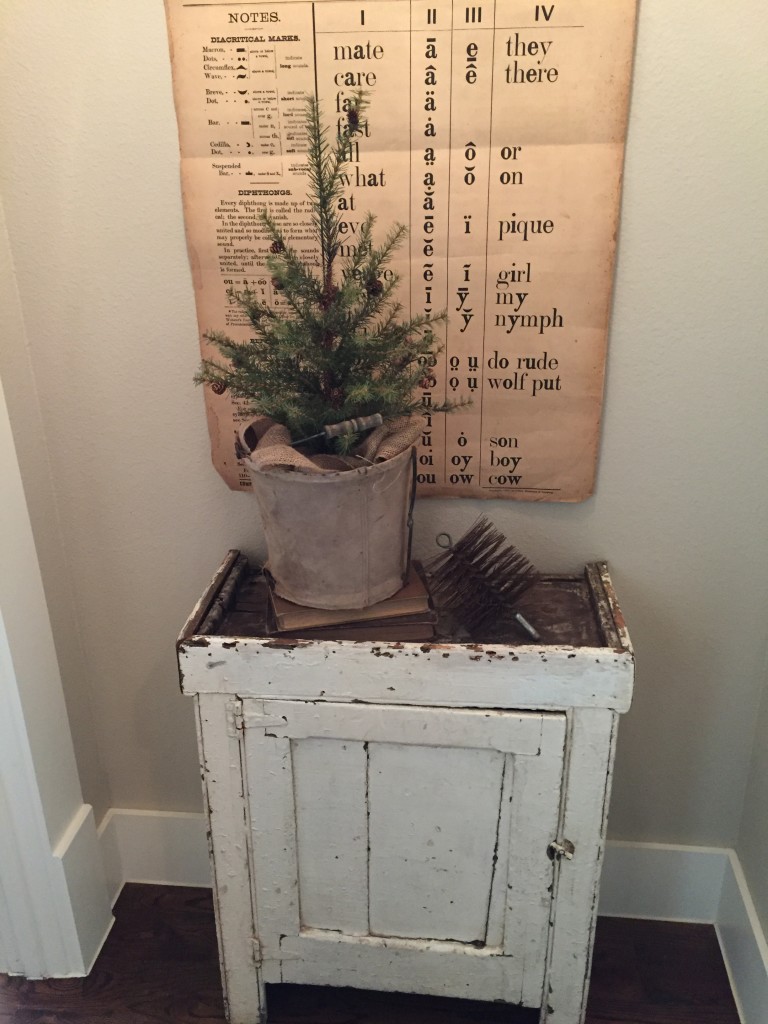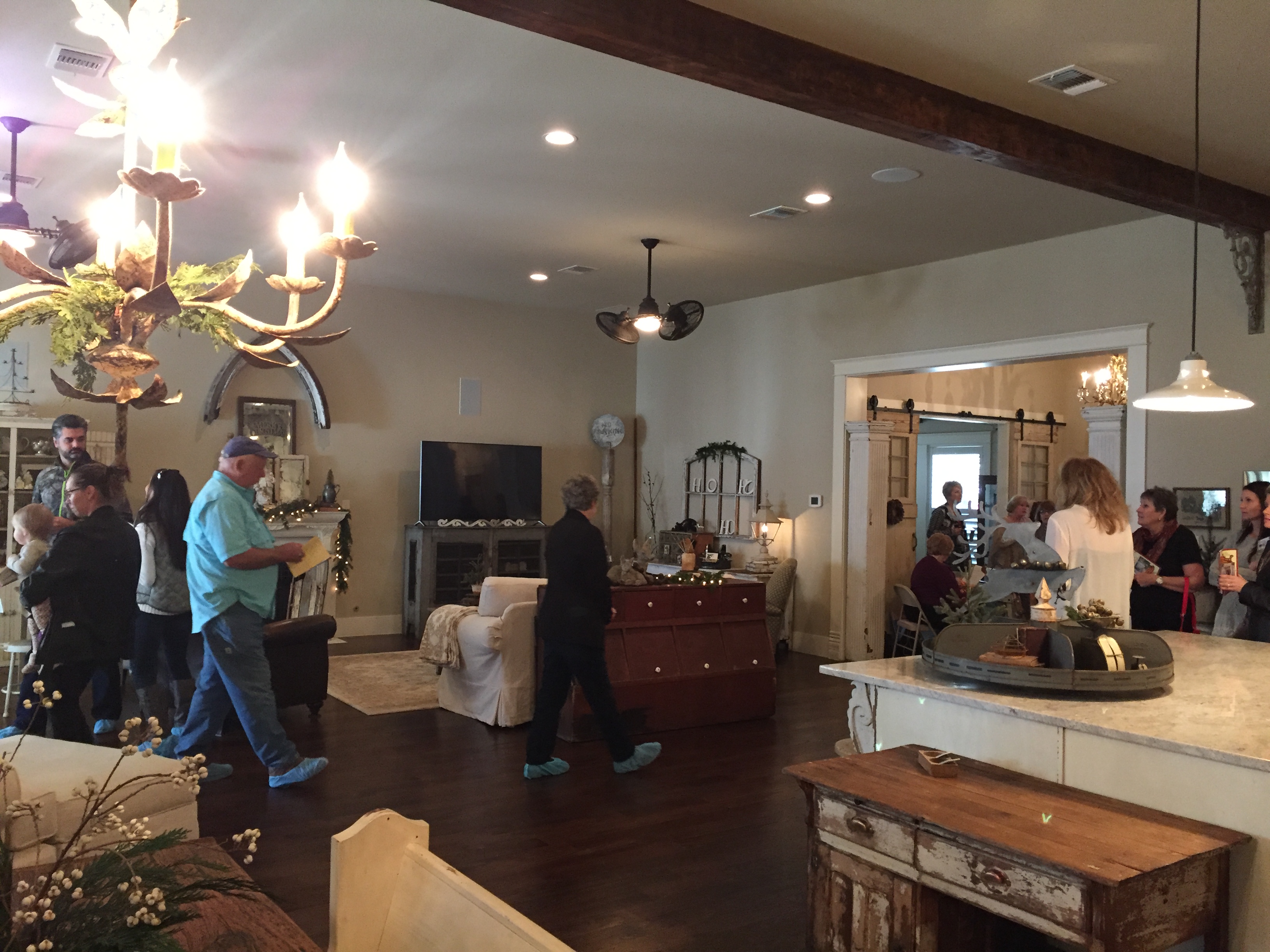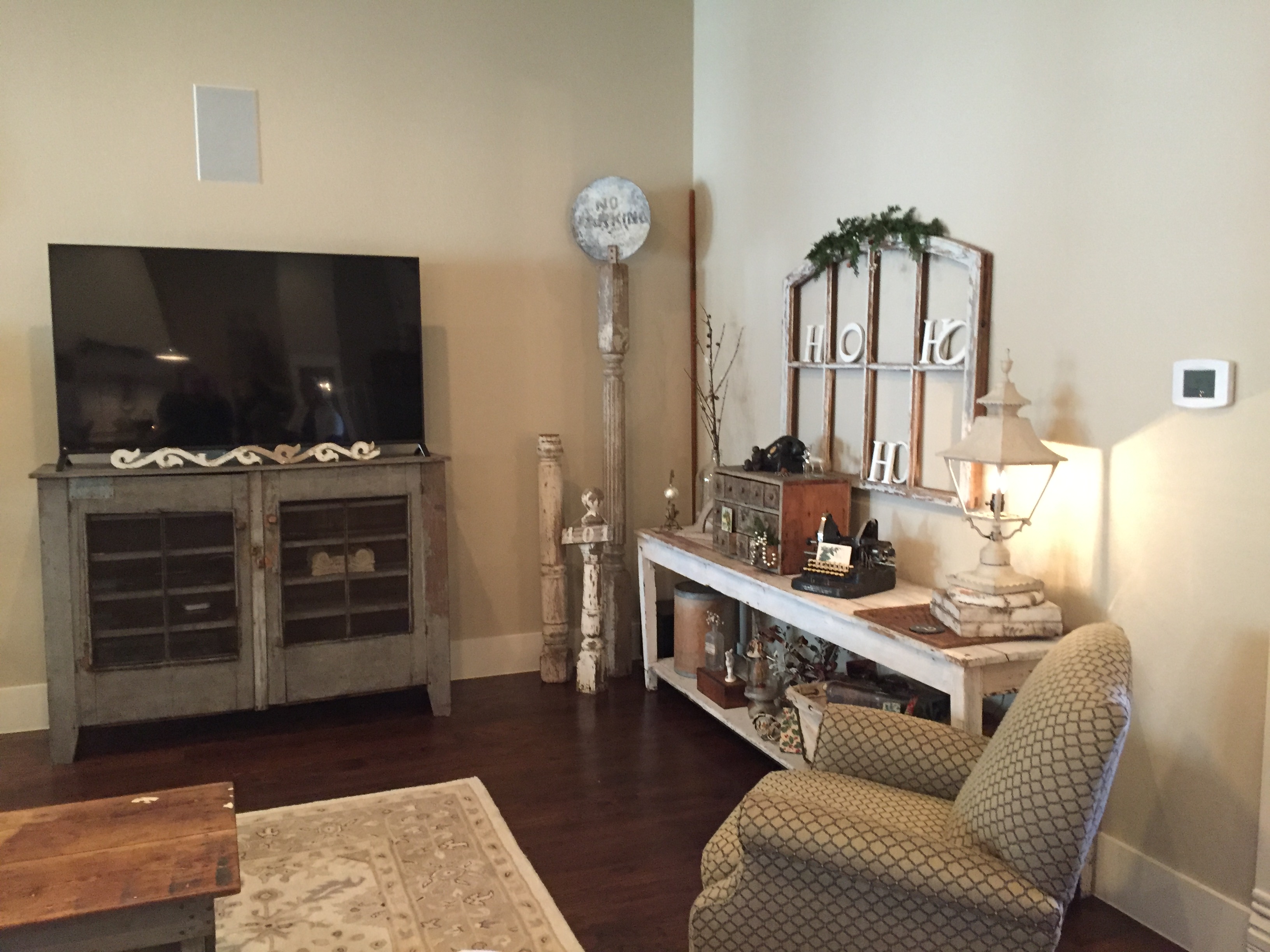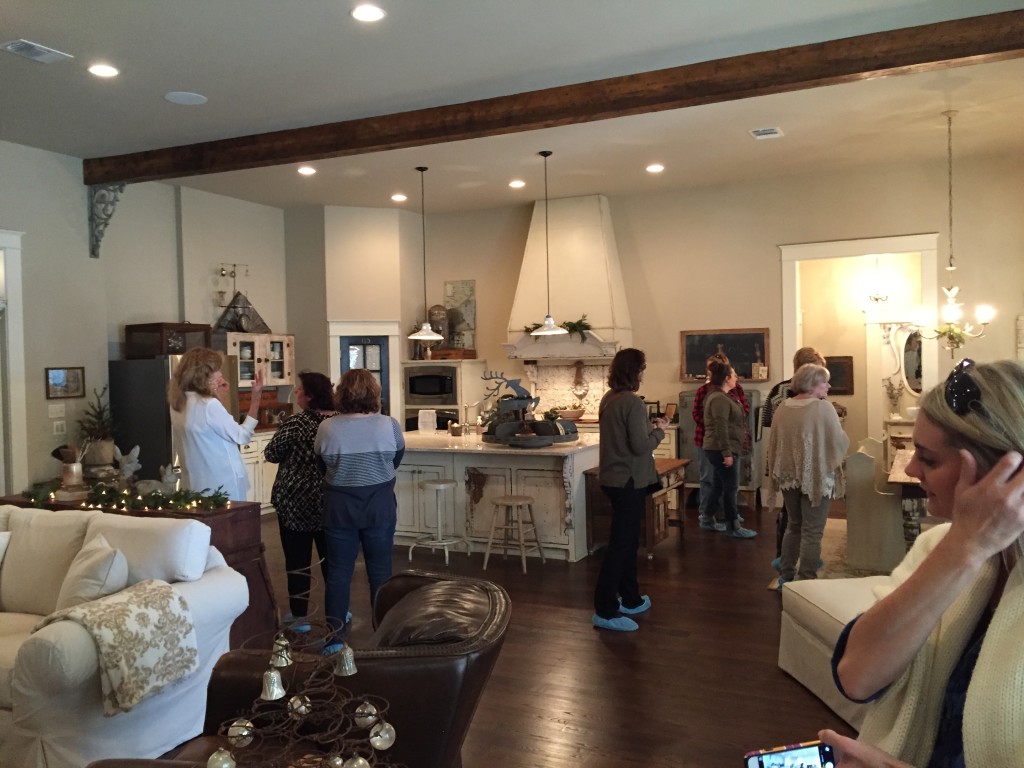 The room between the sliding doors is the office shown above.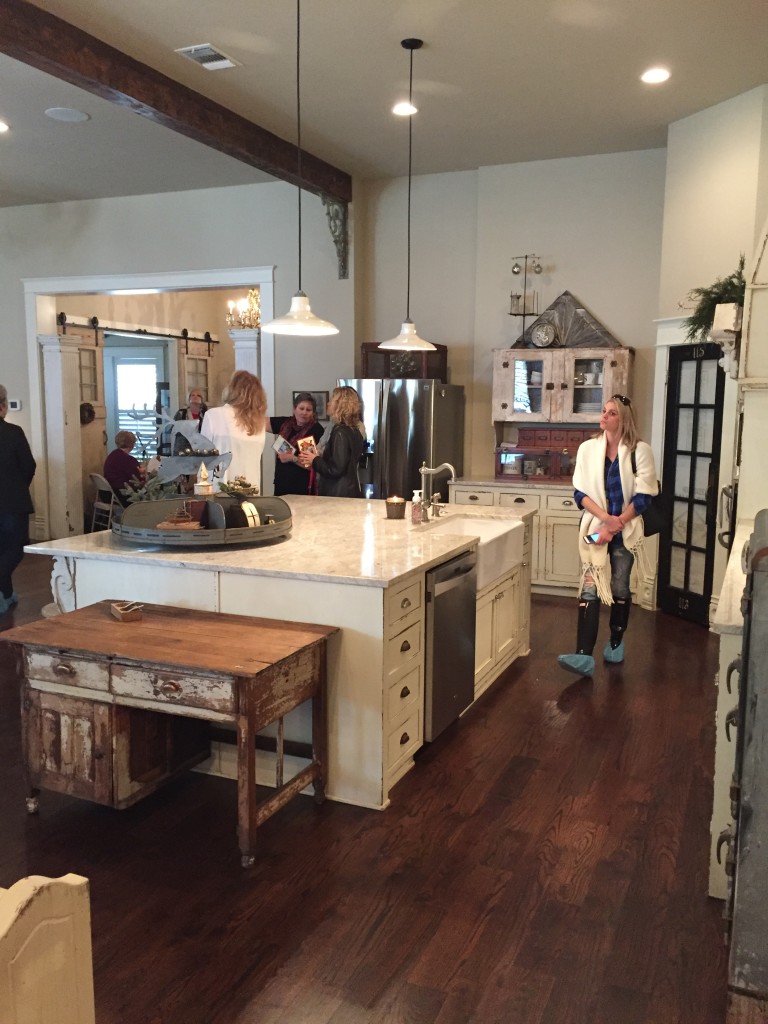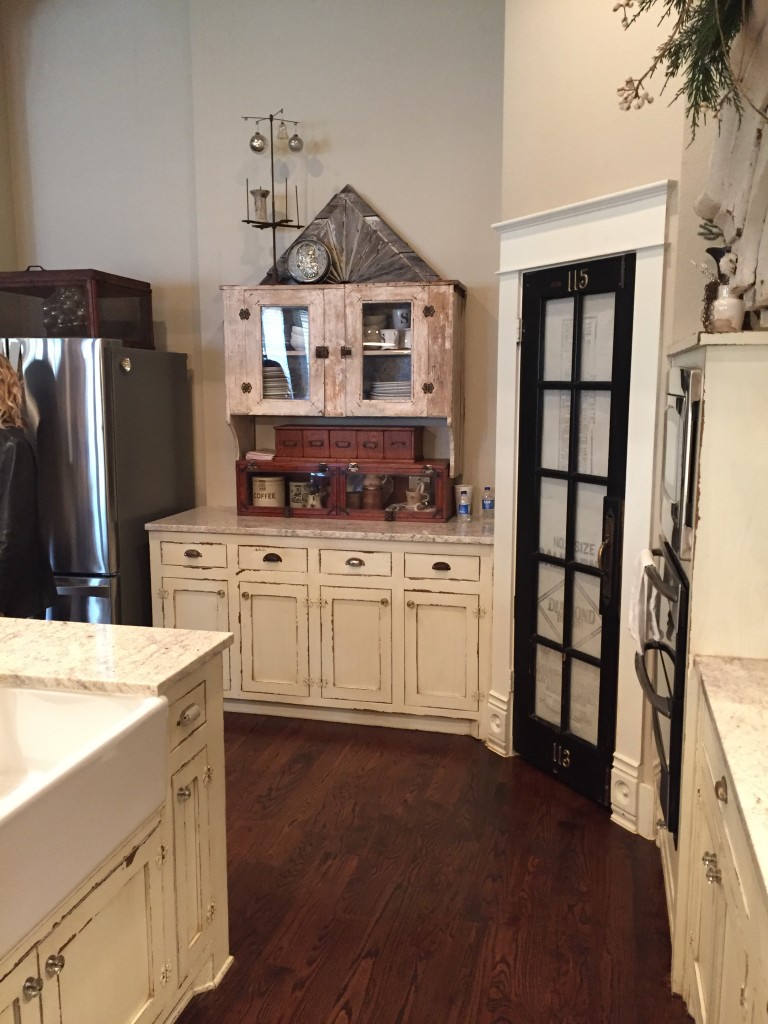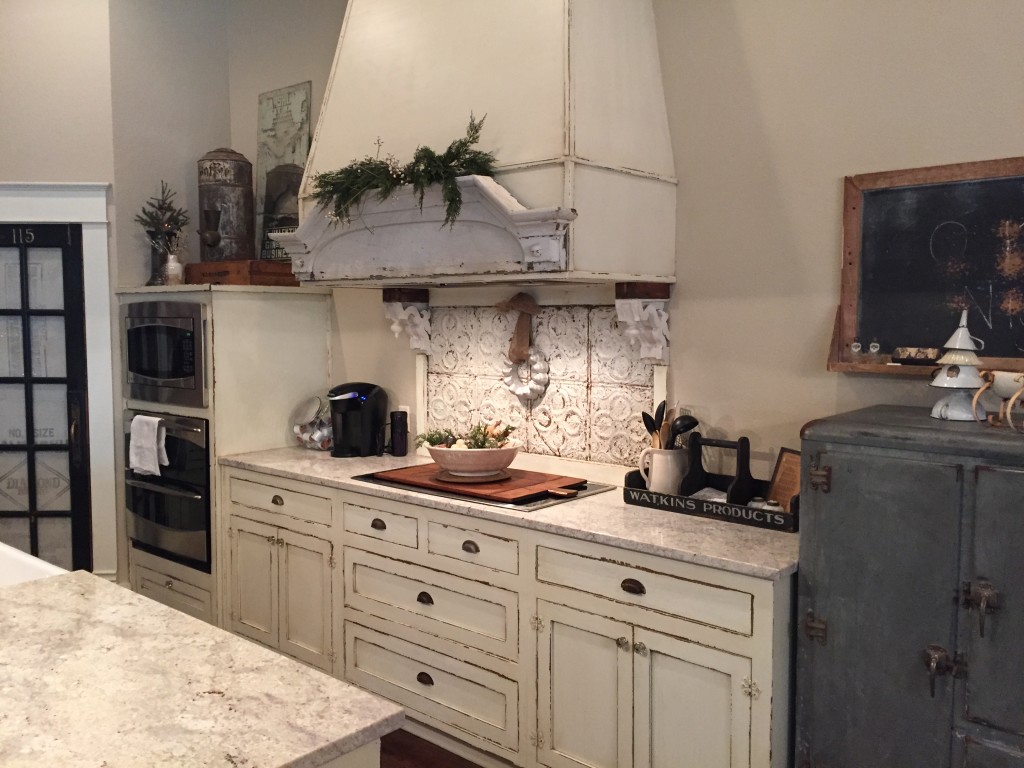 I love how she used old cabinets on the new island!  So much character.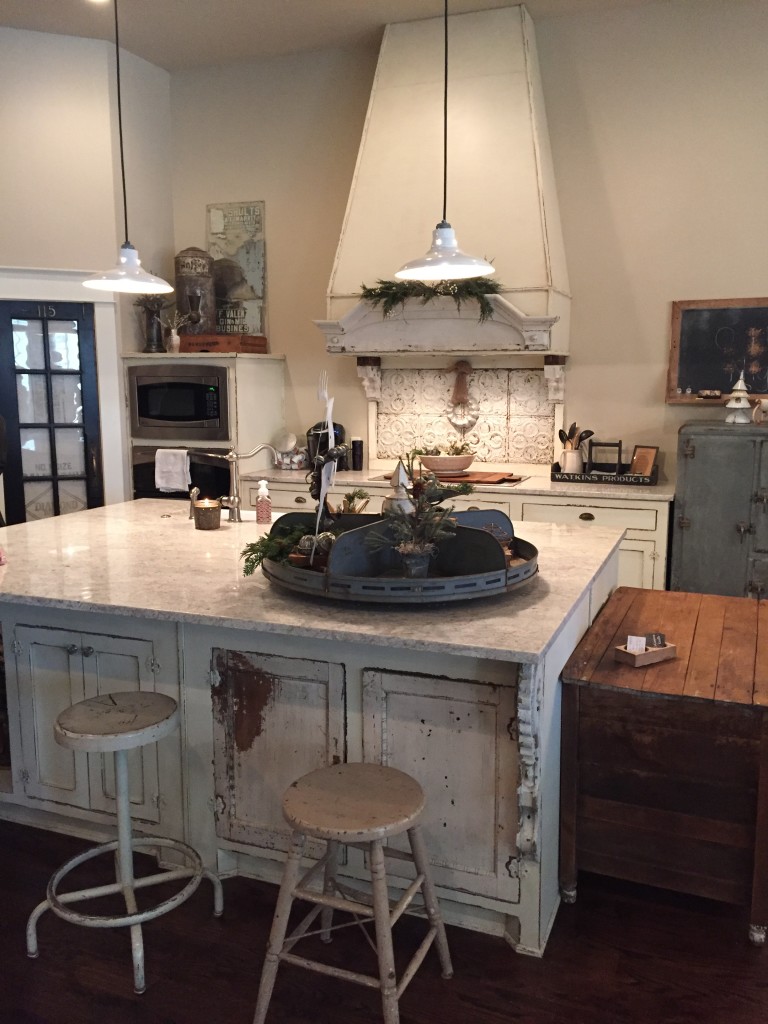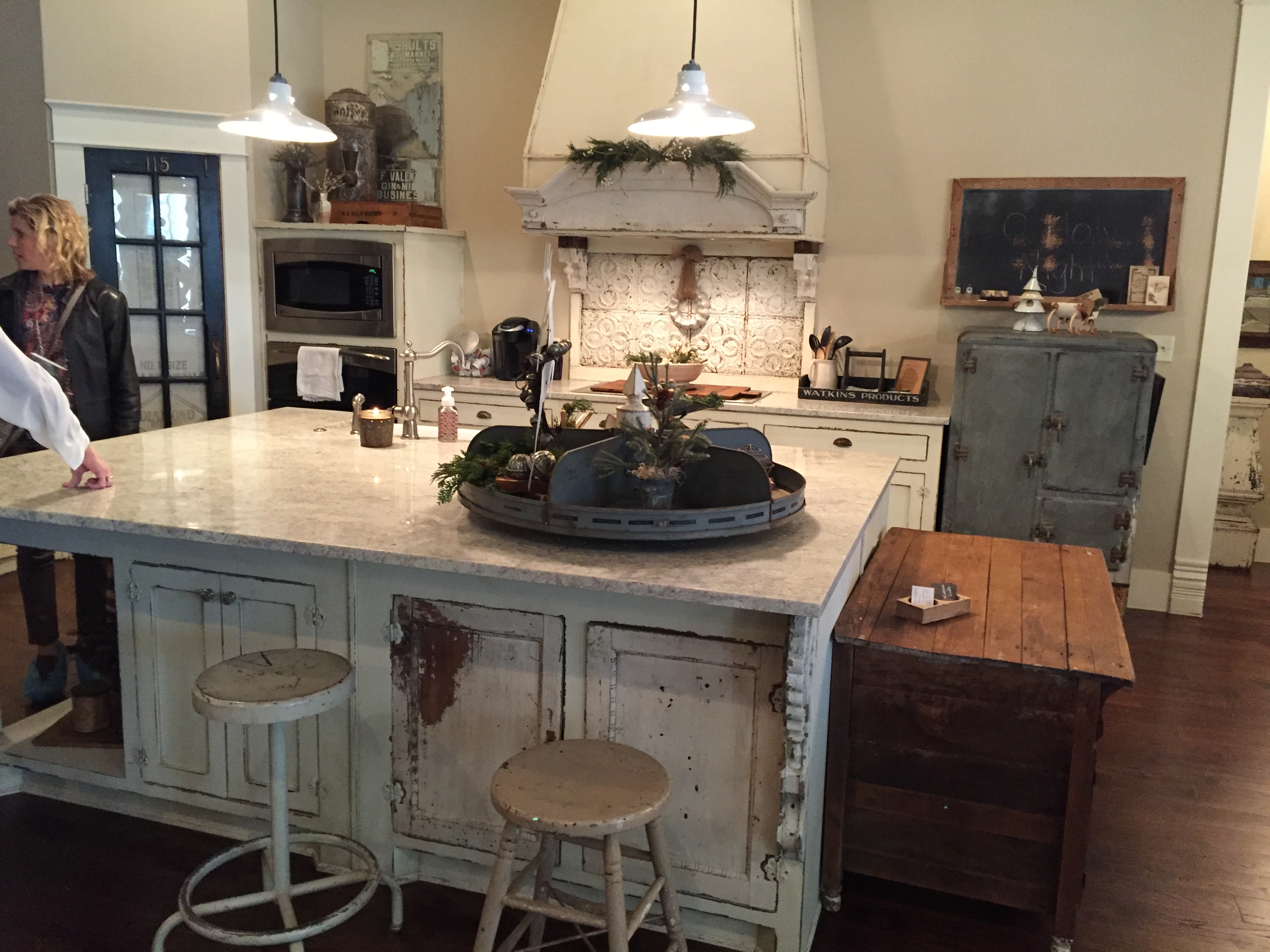 How adorable is this tree made out of funnels??  What a great idea!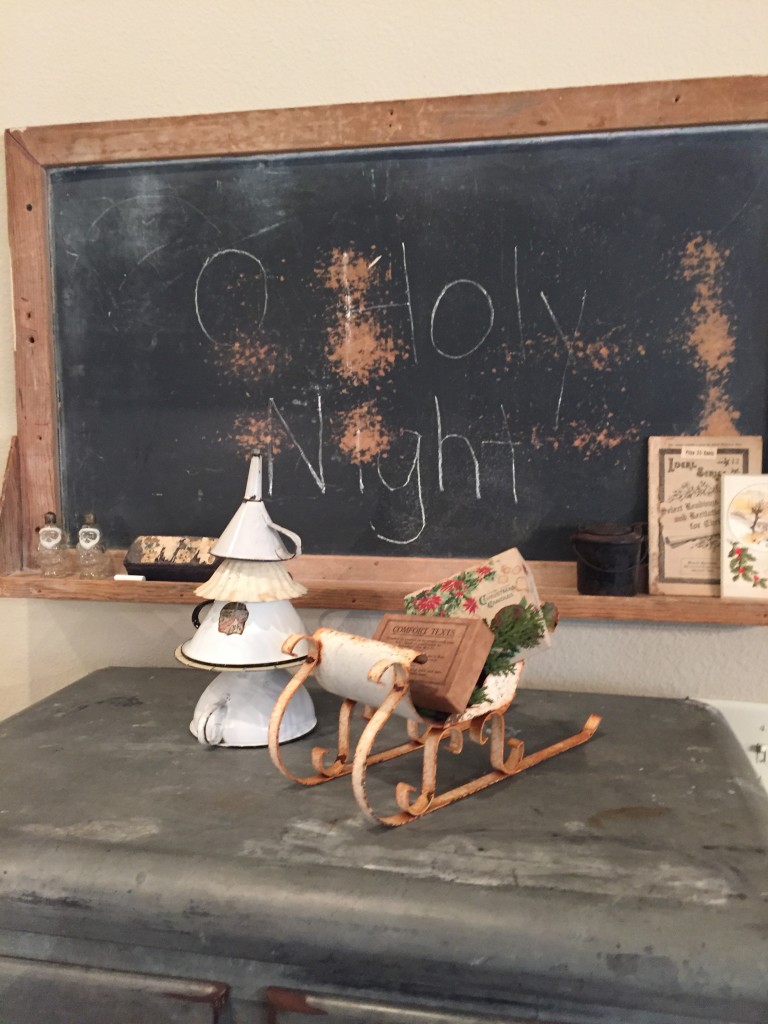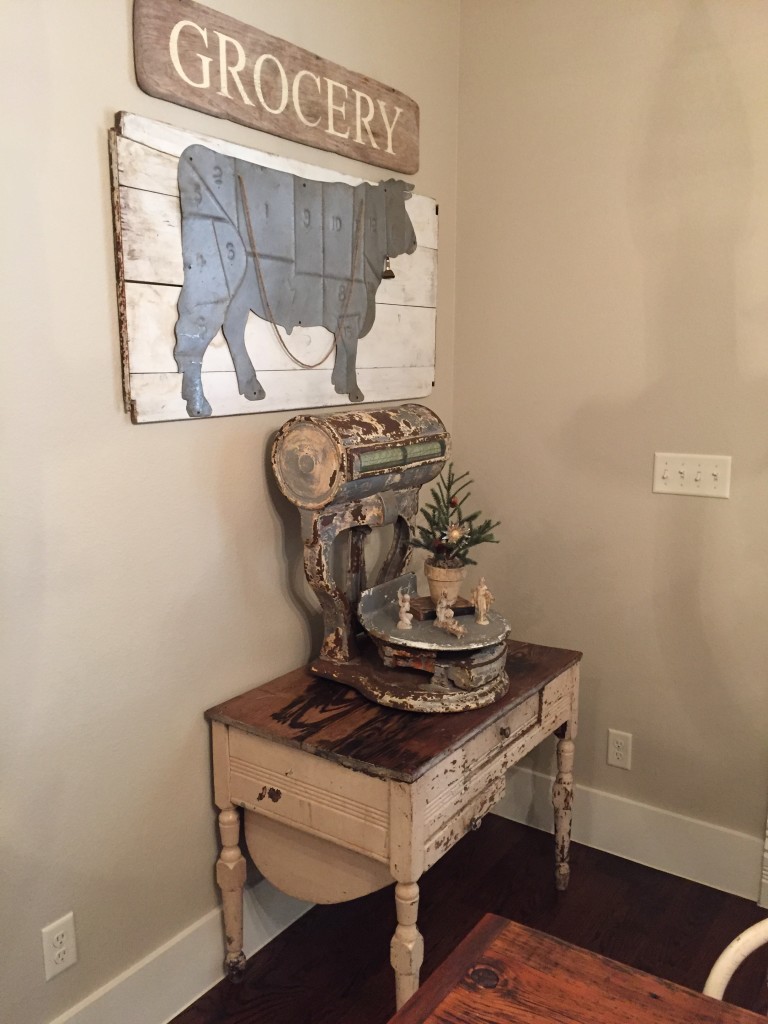 I thought this was so cool.  She took an old cathedral door, removed the glass and used it as a shower door in her guest room bathroom.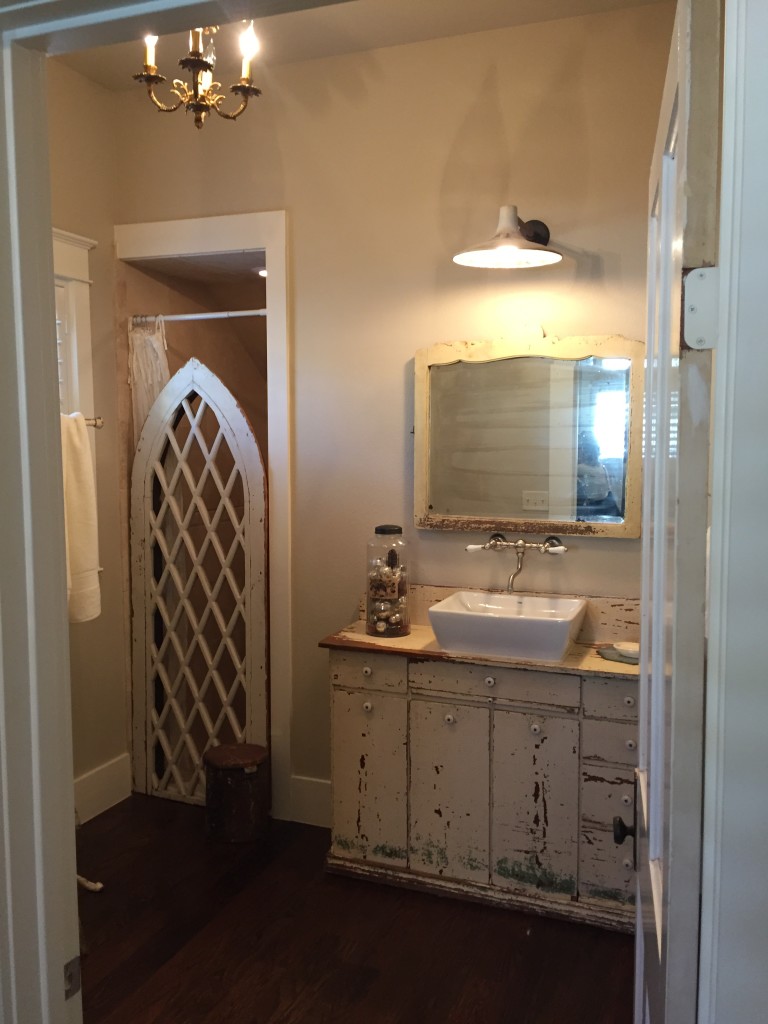 Love this master bath.  Look at these beautiful old furniture pieces that have been modernized with marble tops and new sinks.  Her sink…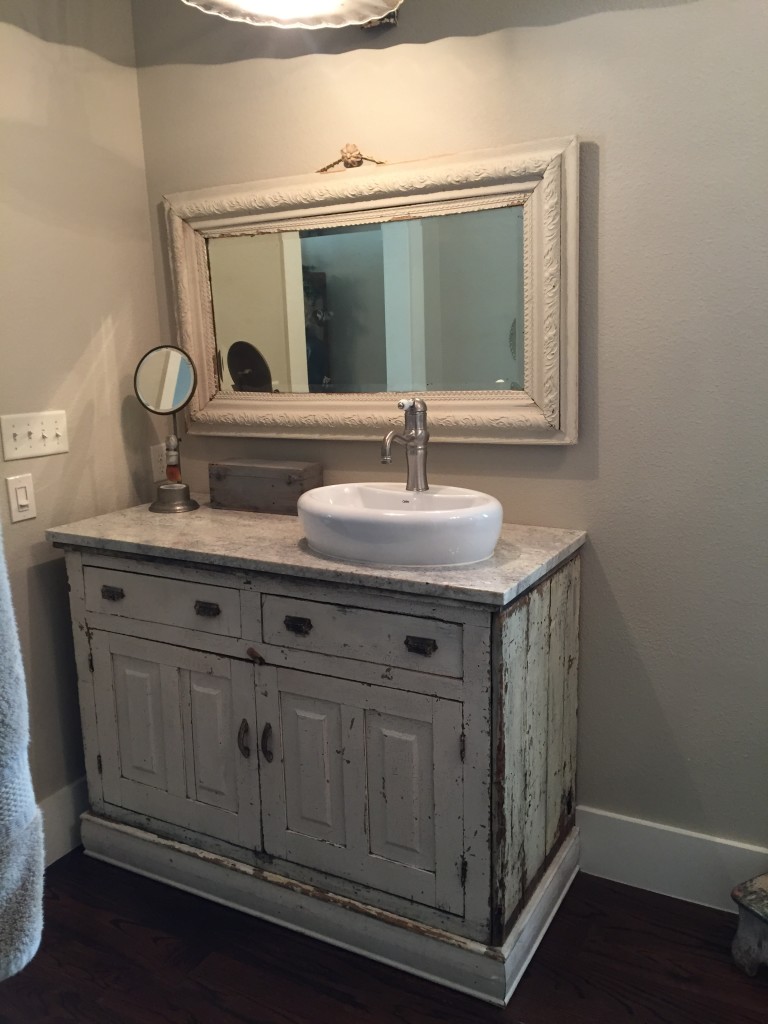 His sink….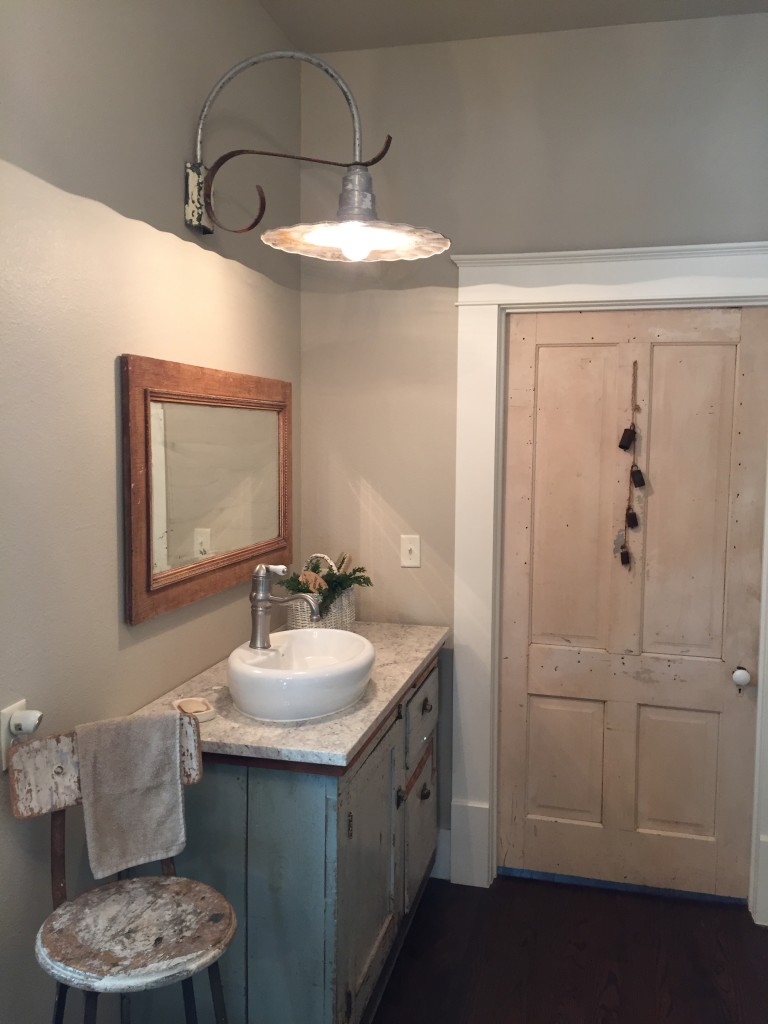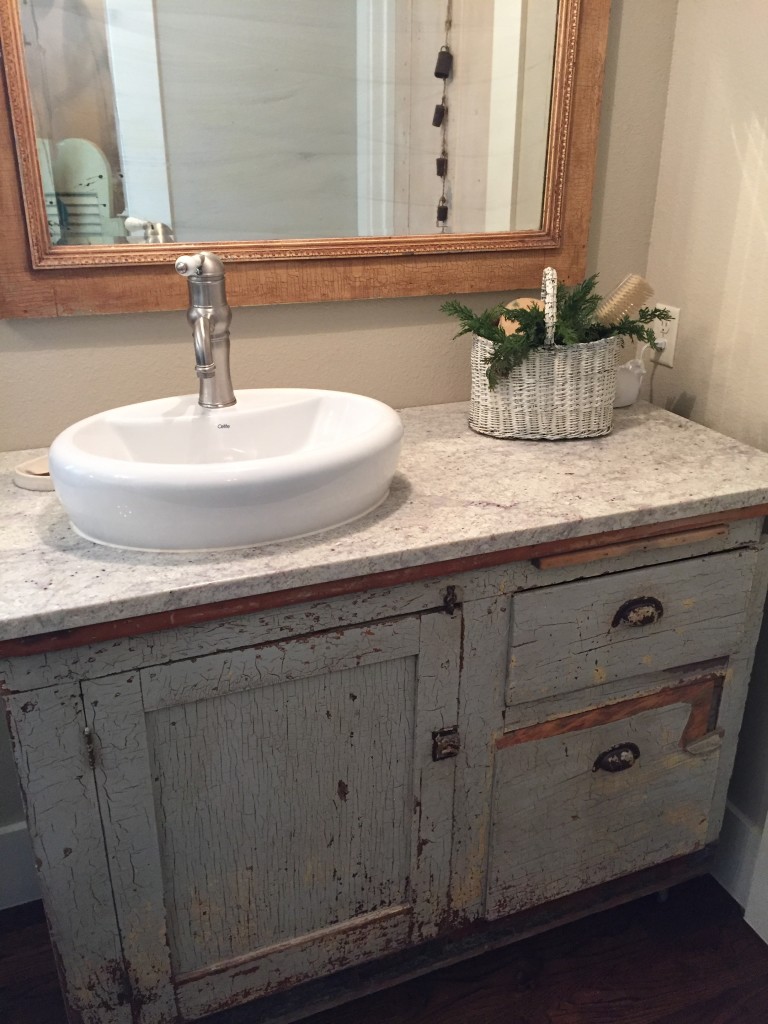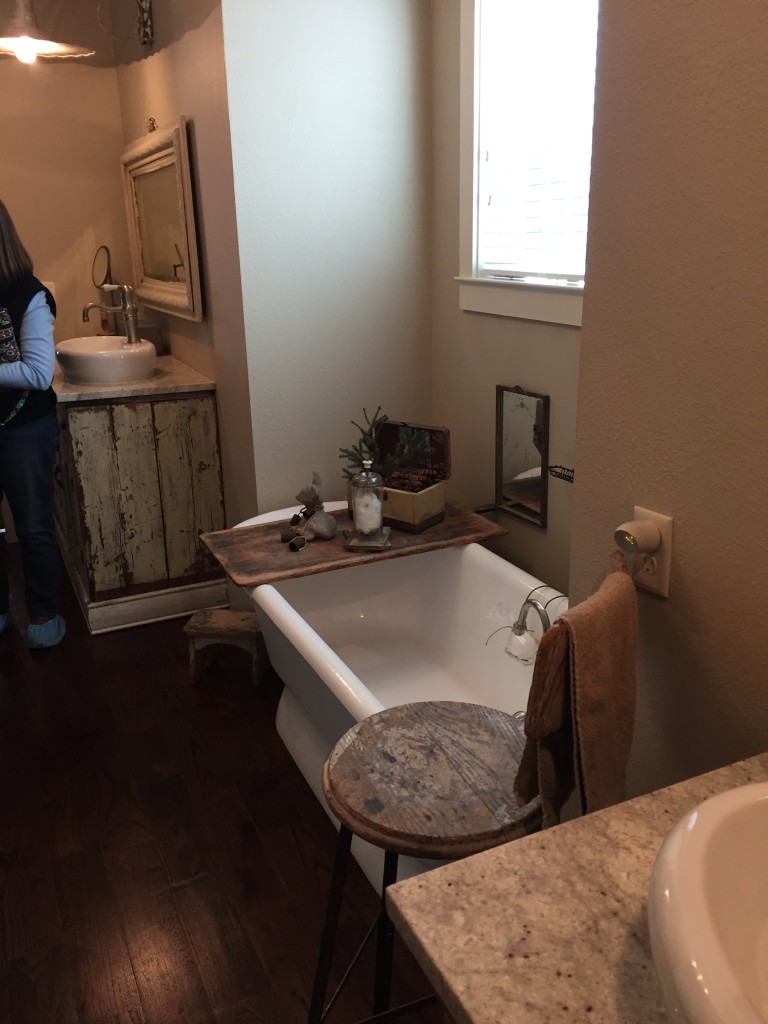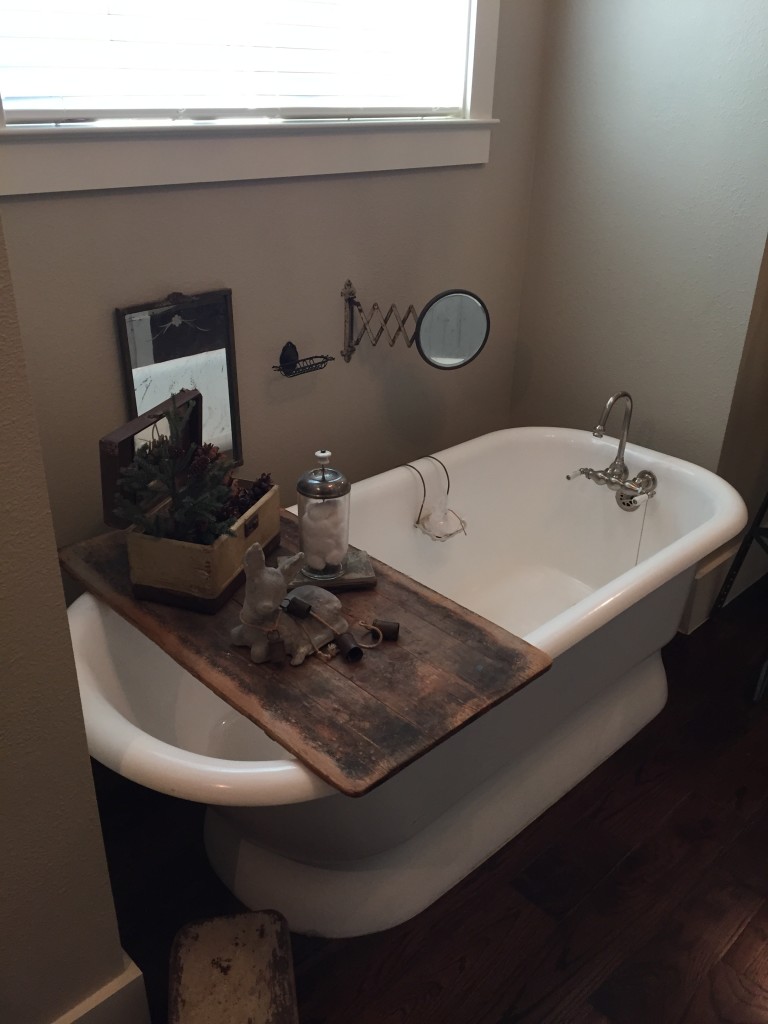 Master bedroom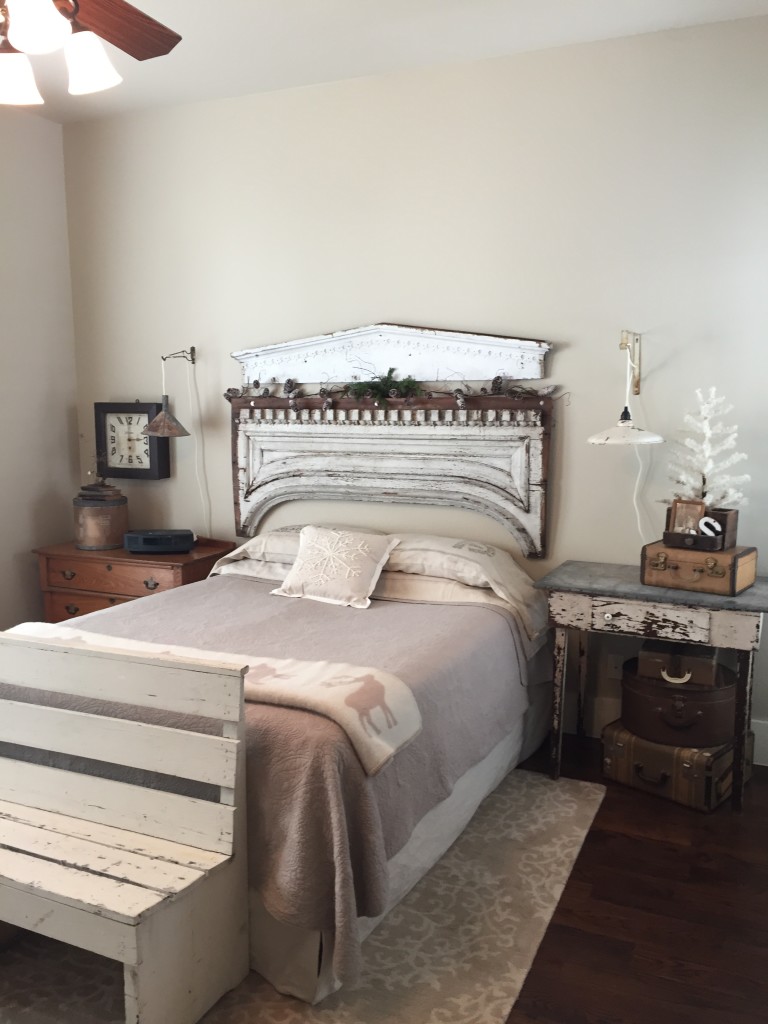 Another incredible vintage door with a beautiful staircase behind.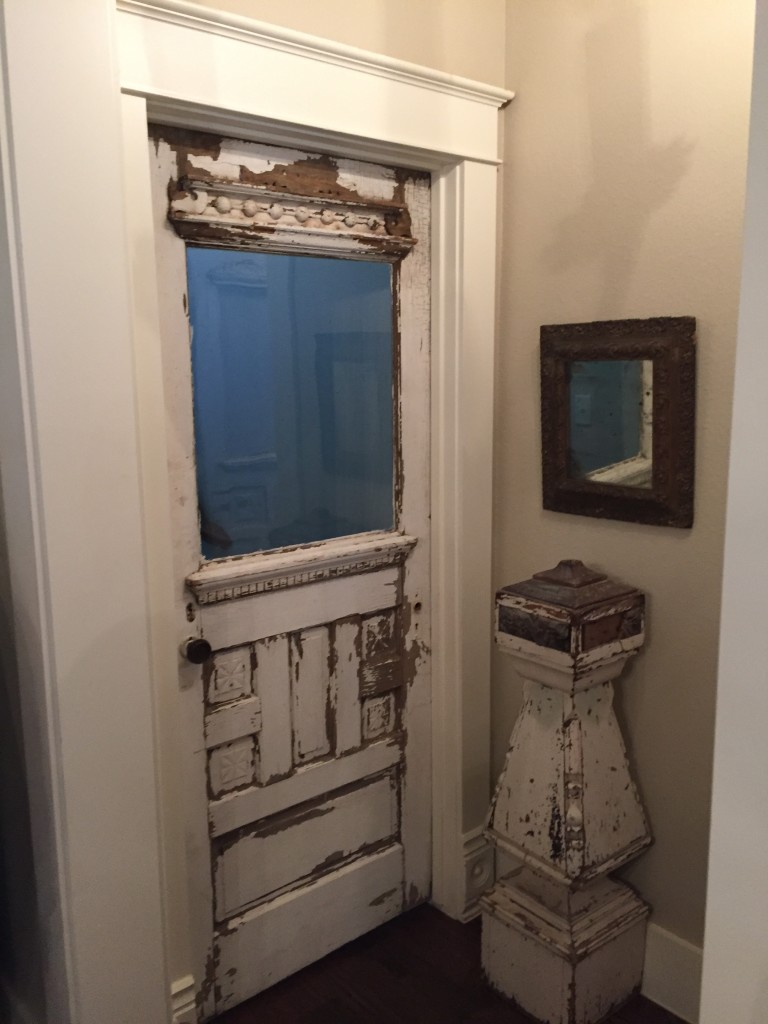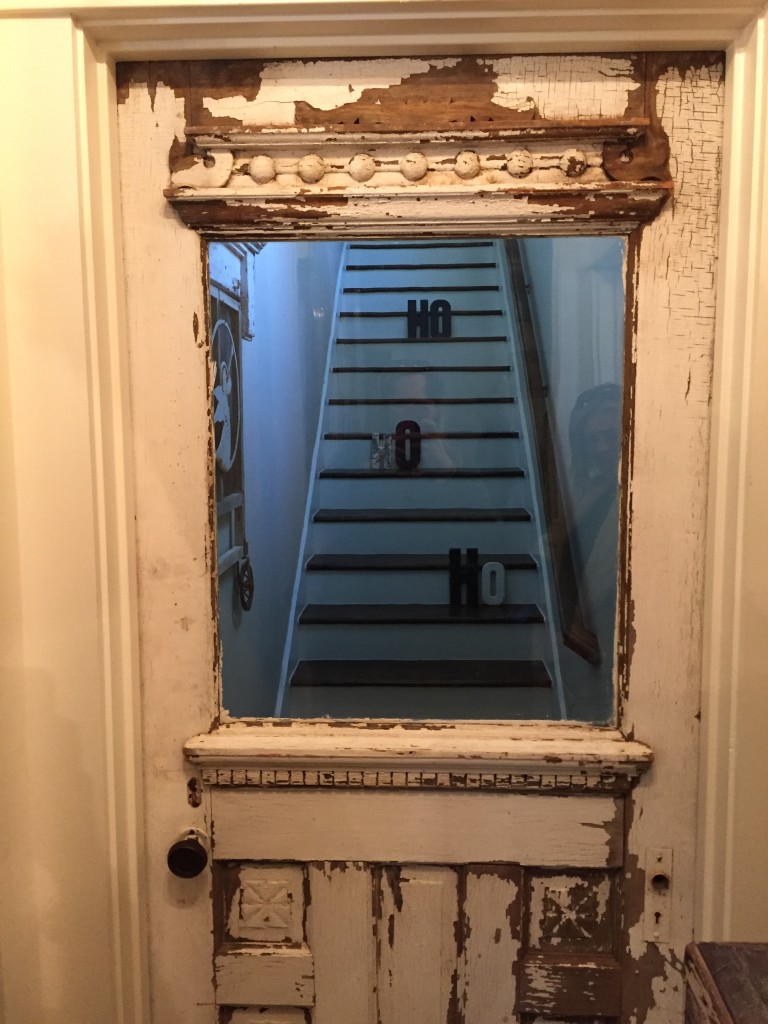 Check out this laundry room.  I could actually enjoy doing laundry in here!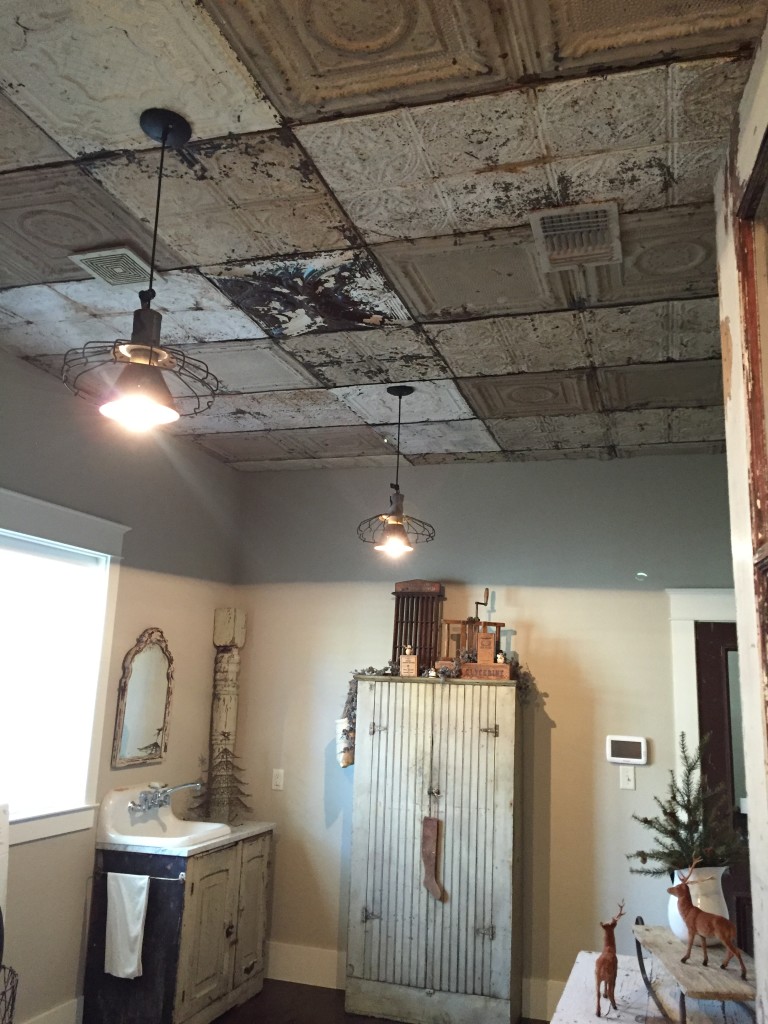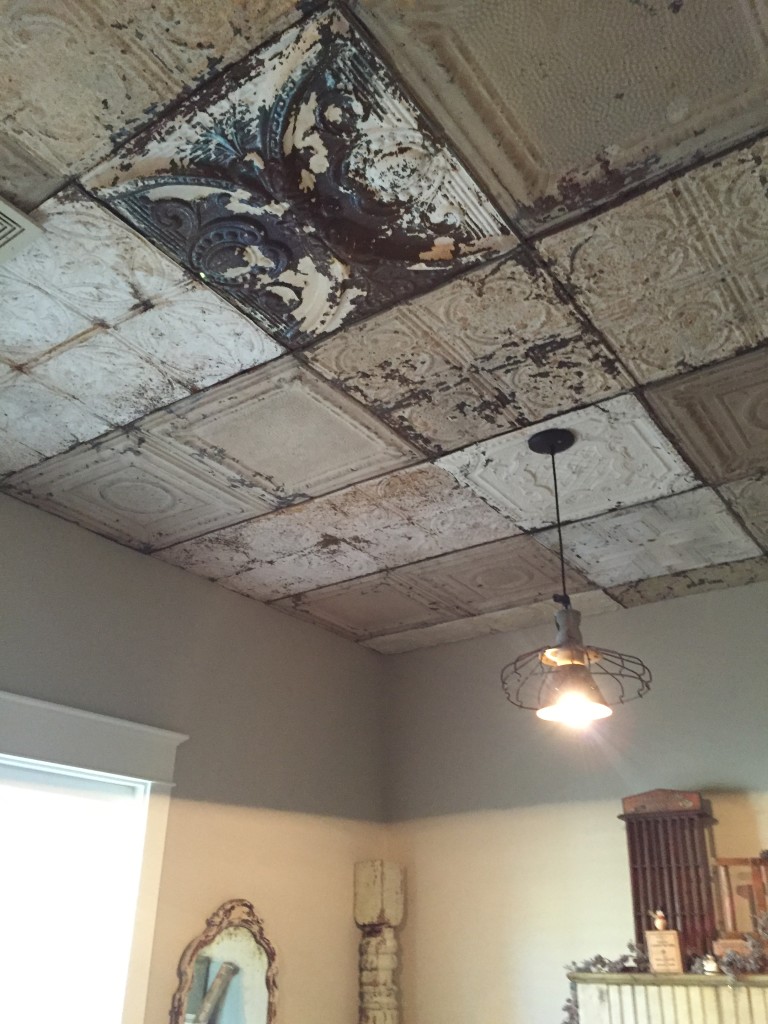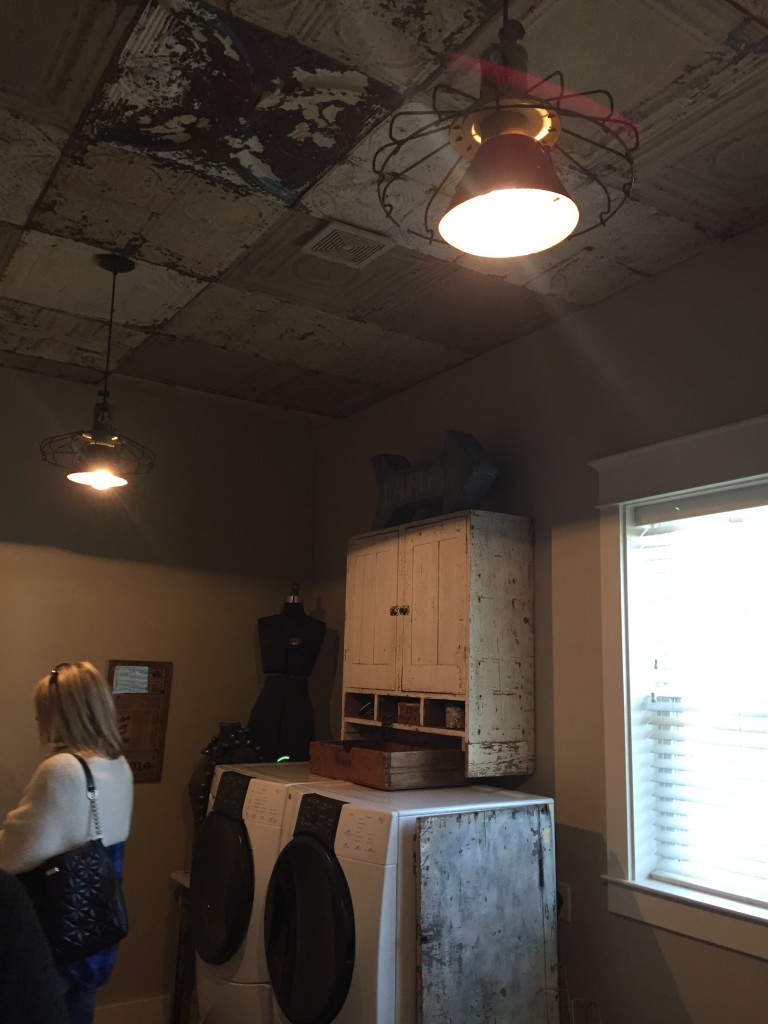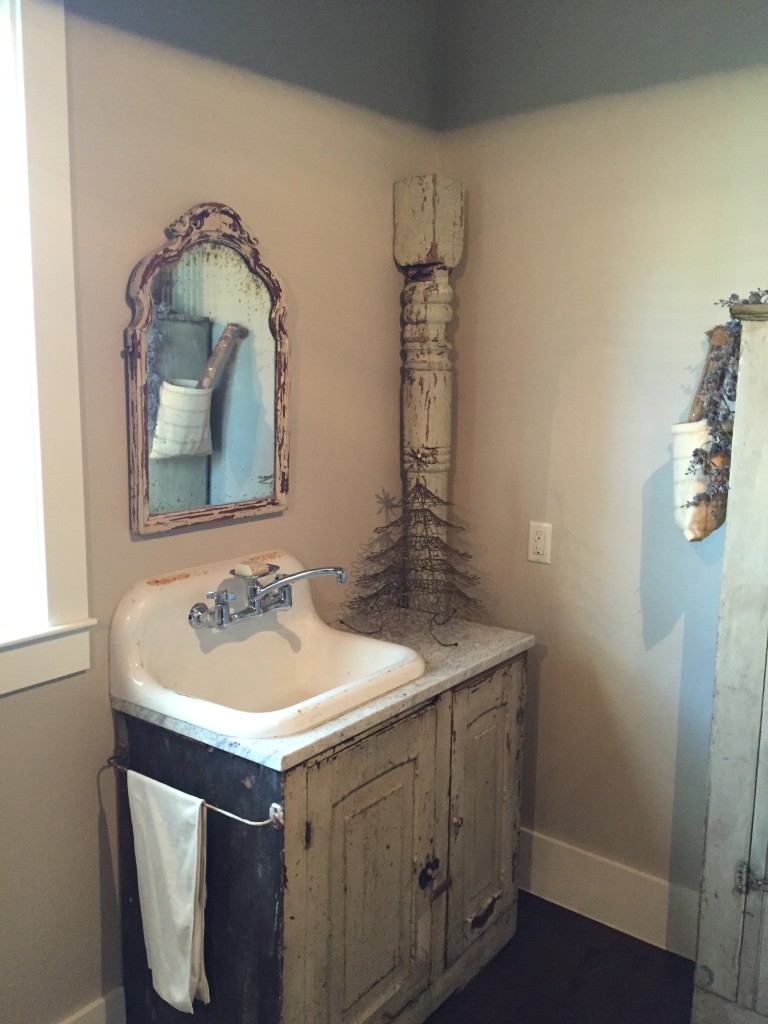 The back porch and backyard.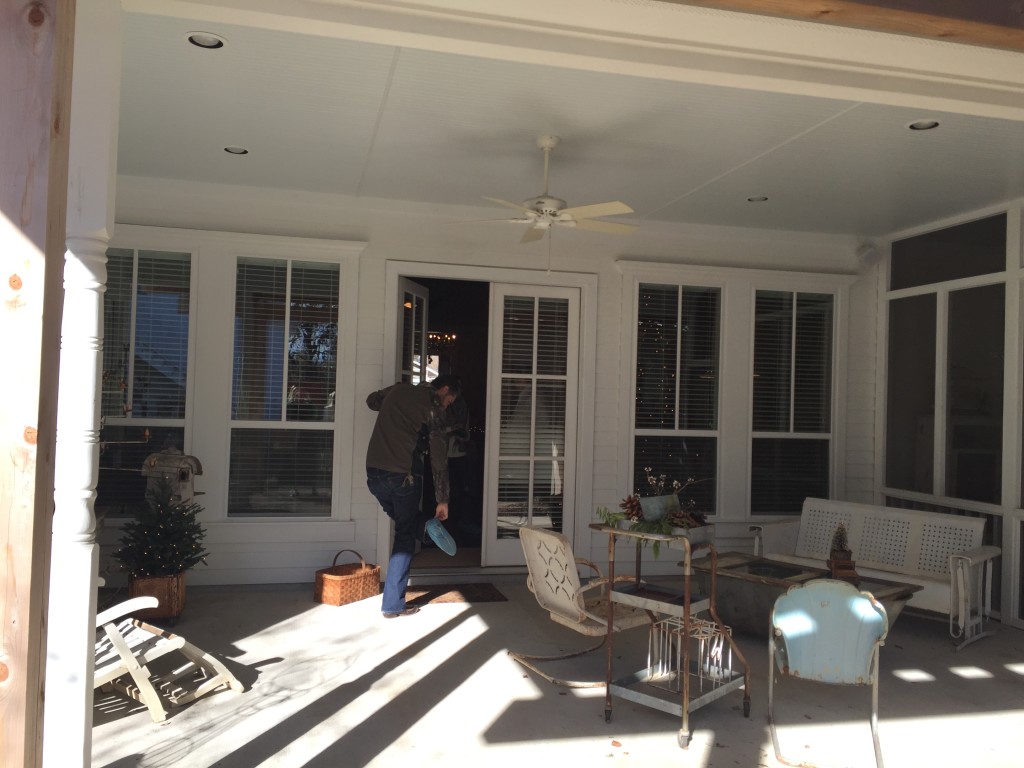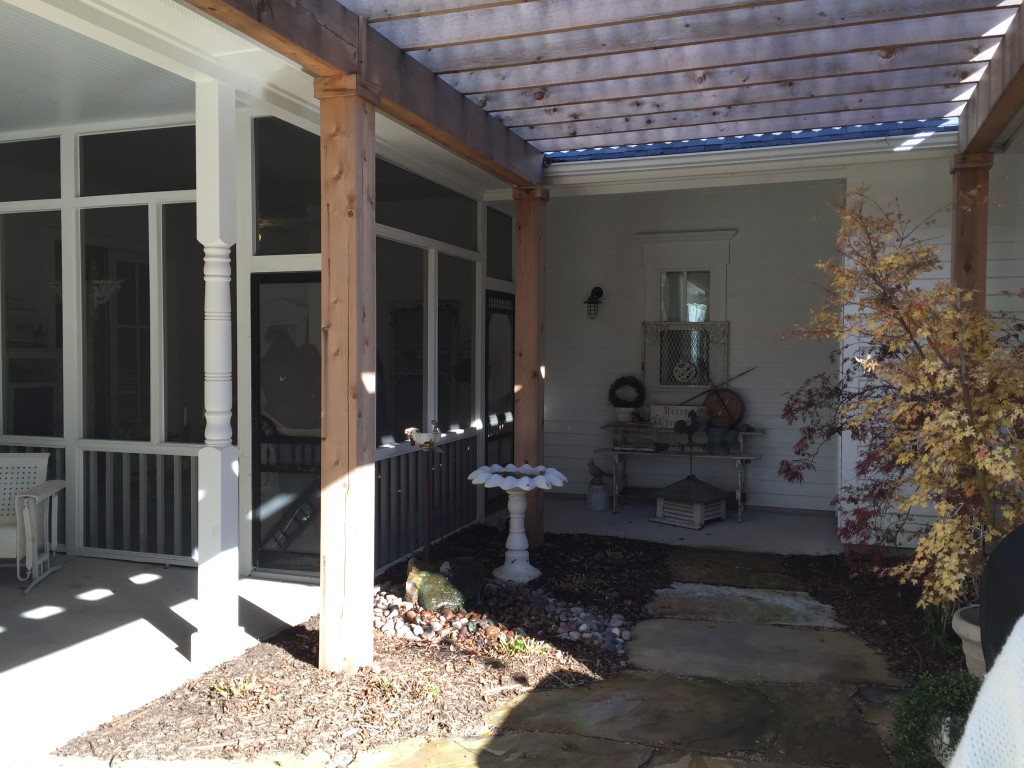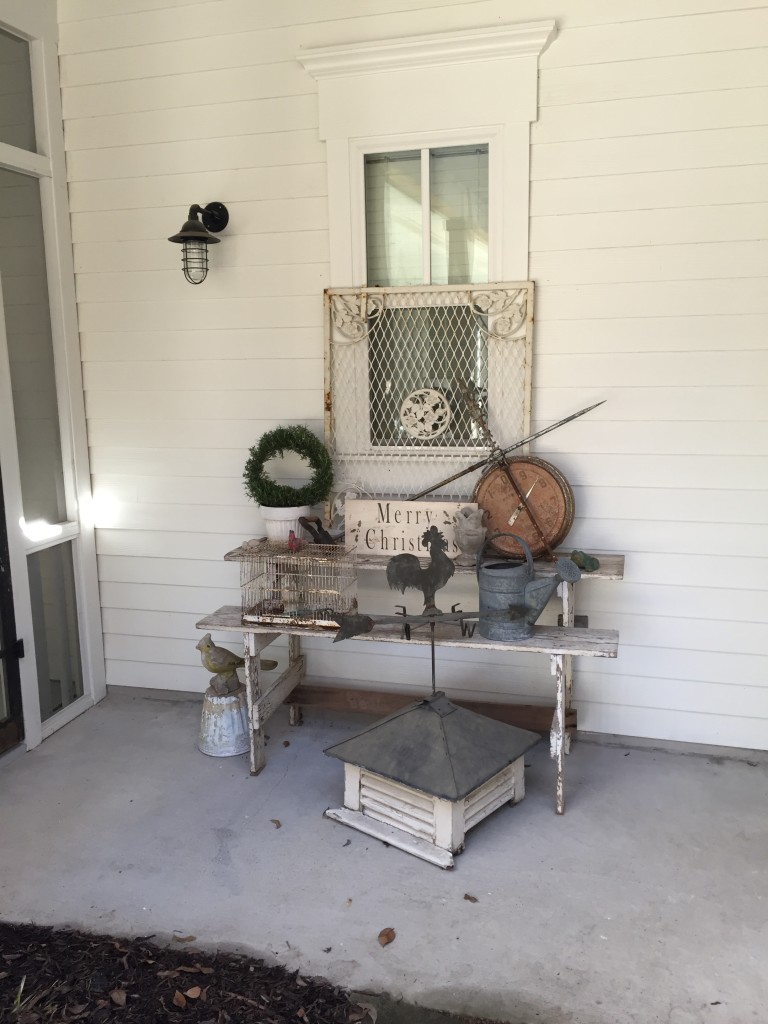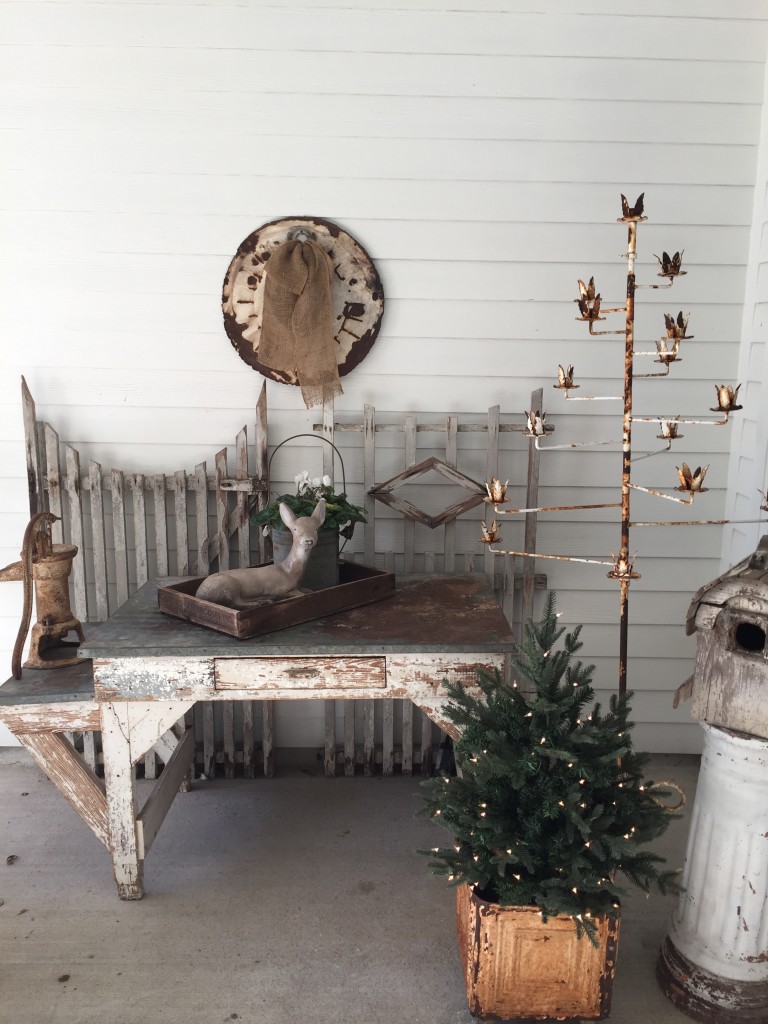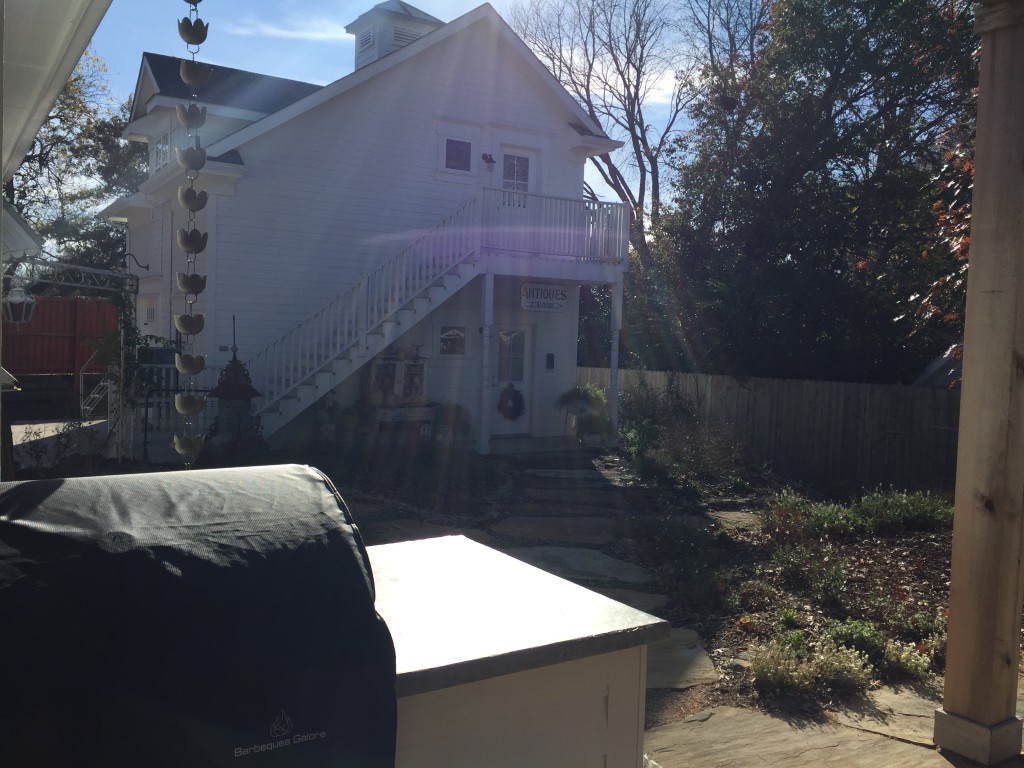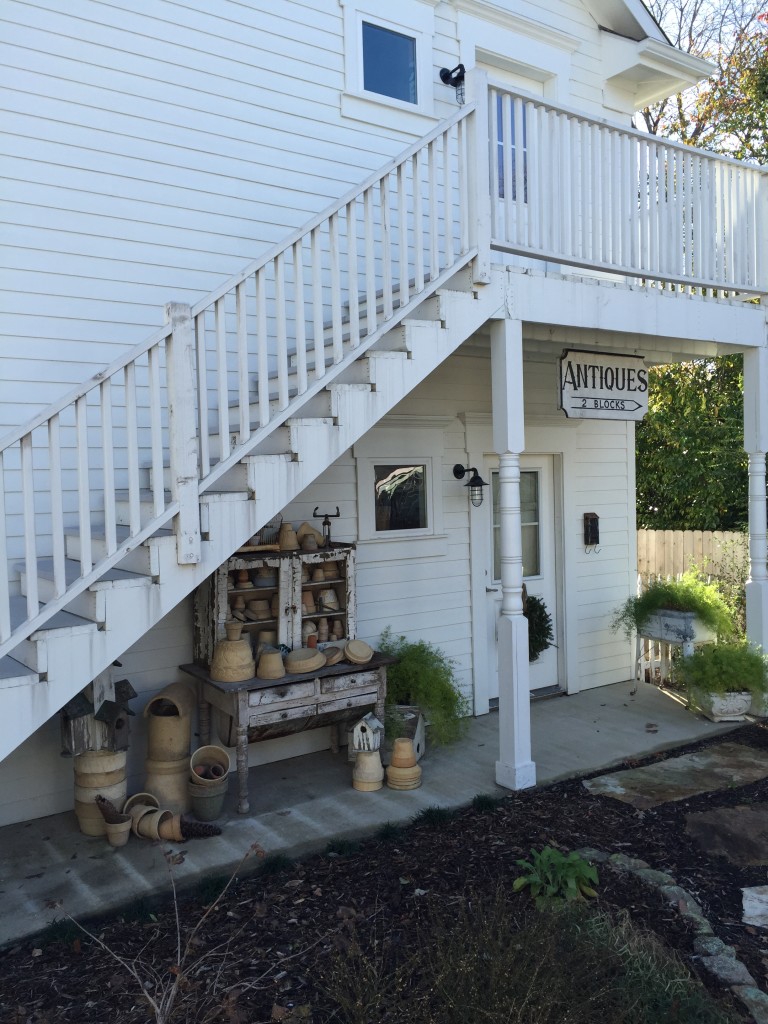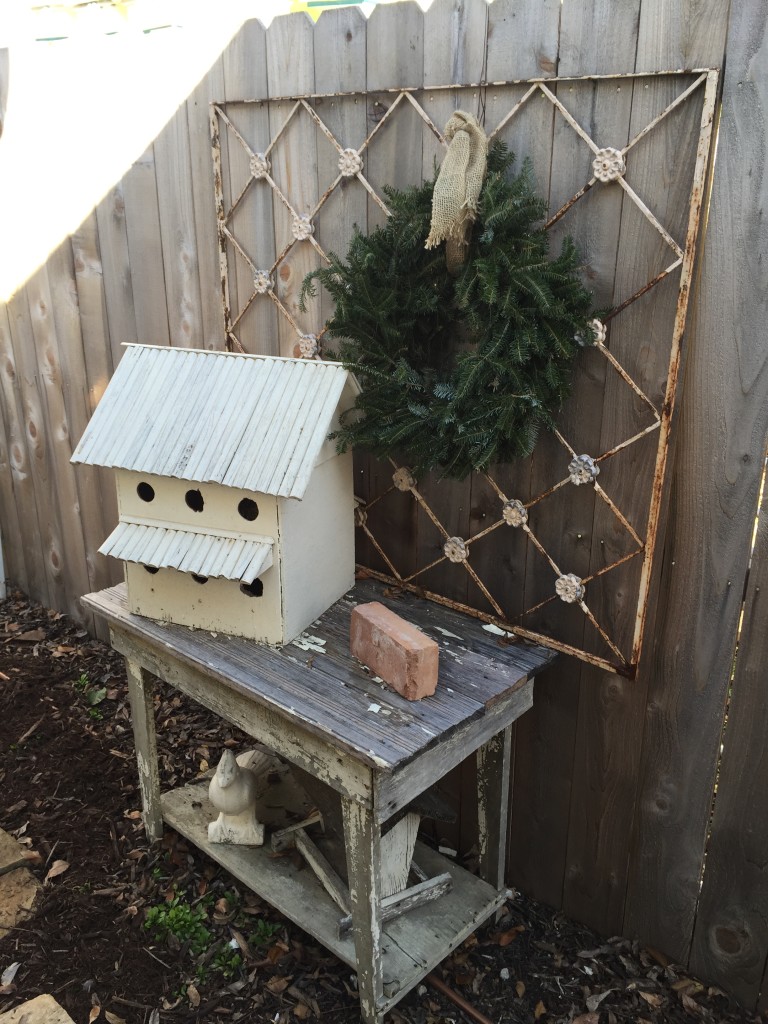 Even the garage is adorable!!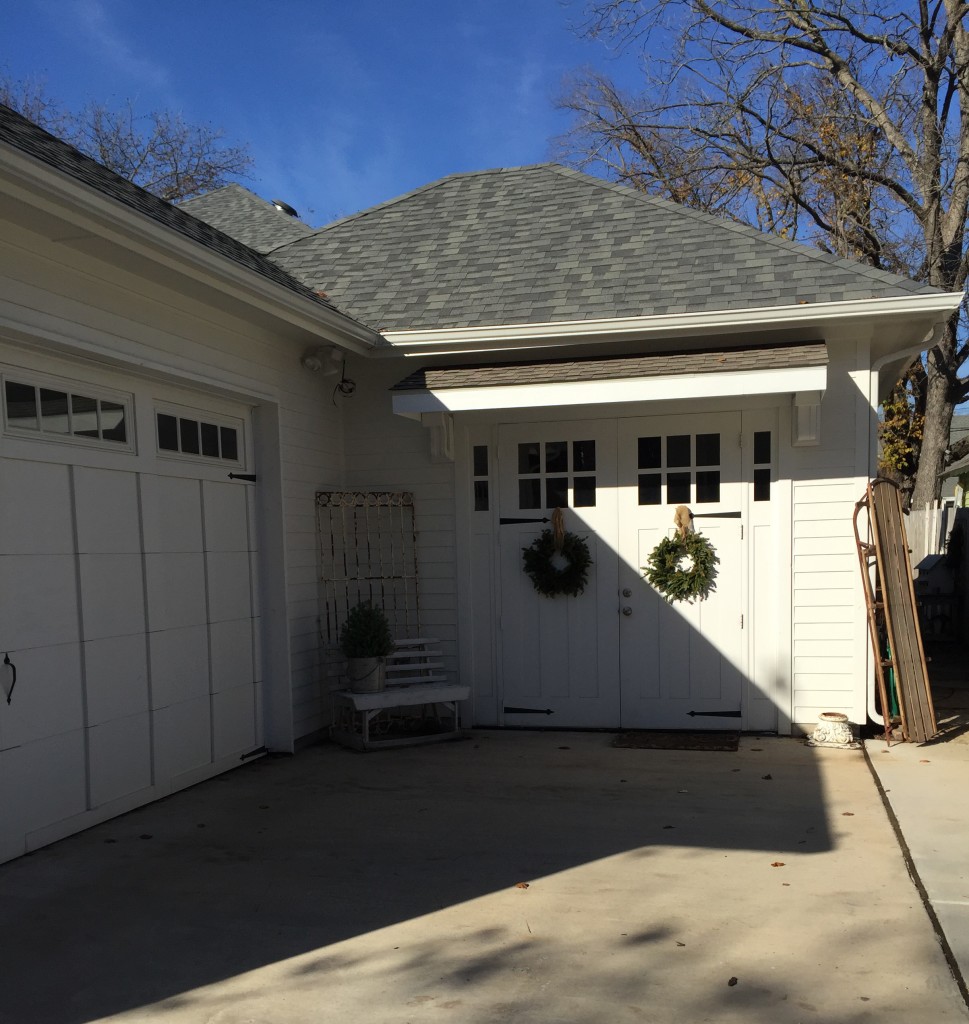 If you are local you have to check out the McKinney Home Tour next year.  It is truly something I look forward to every year.  I even went 2 years ago in the ice and snow!
If you are looking for amazing items like you saw in this home visit Antique Company Mall.
I will be posting more pictures from other homes on the tour soon!  Stay tuned!