Our back patio is kind of an extension of our home.  It stays pretty warm in Texas through the Fall so we like to spend quite a bit of time outside.  This year I wanted to keep it pretty simple.  I added some beautiful pumpkins, some white mums, a burlap banner and called it a day.  Welcome to my Fall back patio.
Fall Back Patio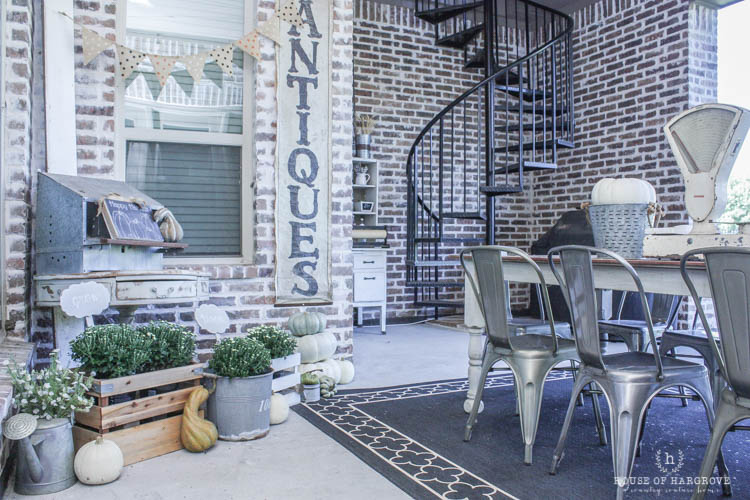 Just like my front porch and the rest of my house my back patio is a mix of vintage, farmhouse and industrial pieces.  I like using real furniture on my patio.  This round table and the hoosier cabinet give the back patio a "homey" feel.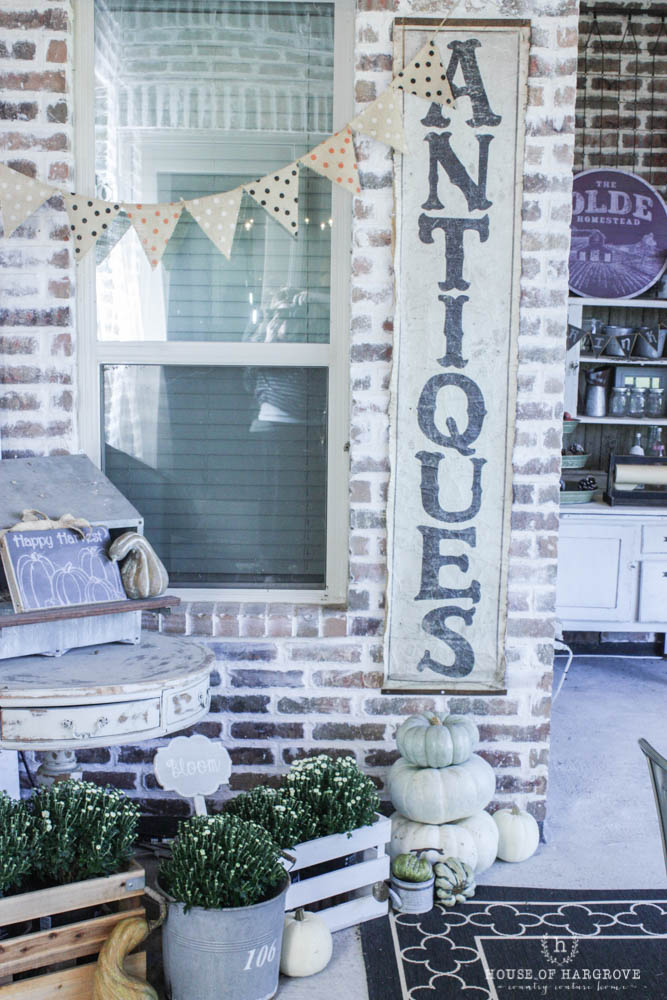 These crates and buckets are from HomeGoods.  I got the chicken feed in Canton and the little Bloom/Grow sticks at AtHome.
Like I said, I kept it really simple this year.  A few years ago I went all out and while it was beautiful it wasn't very practical when we came out to enjoy the space…we had to move a lot of stuff when we had dinner!  I am ready for the mums to bloom more so there will be white flowers everywhere.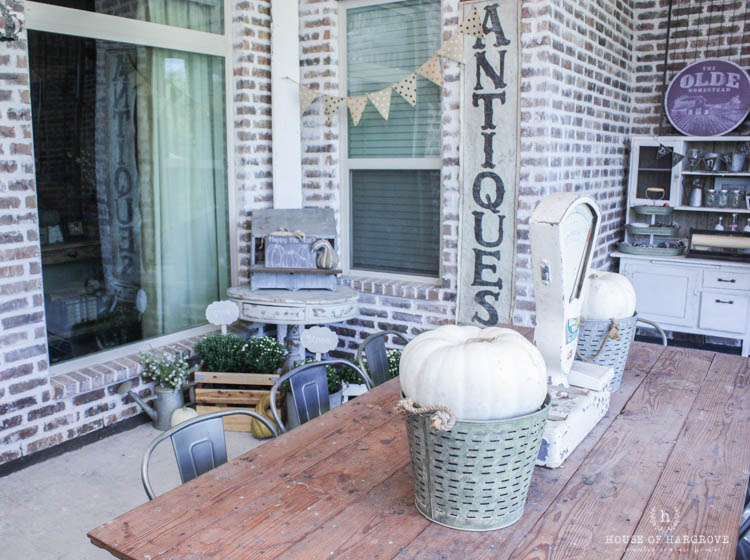 We are all set for some outdoor dinner parties!  Bring on the beautiful Fall weather!
Check out our back porch a couple of years ago when I did my favorite Farmhouse Fall Tablescape.  Tons of pumpkins and pears!