One of my favorite rooms in our home is my farmhouse guest bedroom.  It mixes my love of barnwood, chippy furniture and cozy white bedding!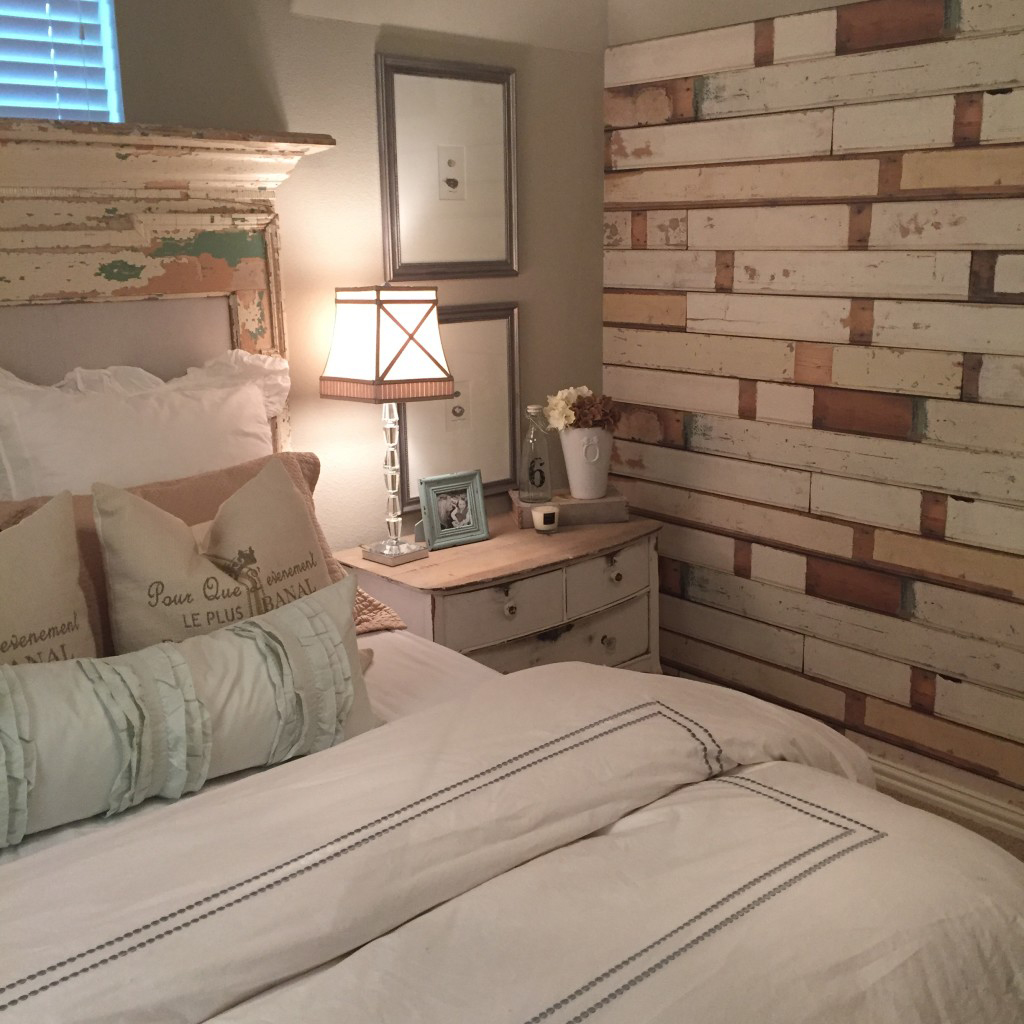 It all started with this wallpaper…
The minute I saw it I knew I had to have it.  It was a little splurge, but it totally makes the room and I didn't have to put any other decor on that wall so I saved money there.
You can read about the other wallpaper in my home HERE
Then I found this amazing chippy fireplace mantle on Craigslist and I tufted the inside.  I also did this for my daughters bedroom and you can read about it HERE.  Drop cloths are my favorite thing to use as fabric.  Its what I used on this headboard.  They are cheap and I love the look.
Then it was time to move onto the bedding.  I like to do white bedding and add color and texture from the throw pillows.
SHEETS: I am obsessed with white flannel sheets.  They are on all of my beds.
DUVET: Pottery Barn Pearl Embroidered Duvet in Porcelain Blue
WHITE RUFFLE PILLOWS: Mine are from the Simply Shabby Chic collection. I bought the comforter for Avery's Room and I used the shams in this room.  I found a very similar pair that are just the shams HERE (they are on sale!)
BROWN QUILTED PILLOWS: I got mine at Target a long time ago, but HERE are very similar ones from Martha Stewart
CROWN PILLOWS: I got these at Homegoods a long time ago.  You can find similar ones HERE
BLUE LUMBAR PILLOW:  I got mine at TJMaxx.  It was by DKNY.  I couldn't find it anywhere.  I ordered a custom lumbar pillow for a client one time and put it on my bed and I LOVE LOVE it!!  Here it is.  You can order this burlap lumbar pillow HERE.  I ordered a custom size.  Natalija was awesome and so easy to work with!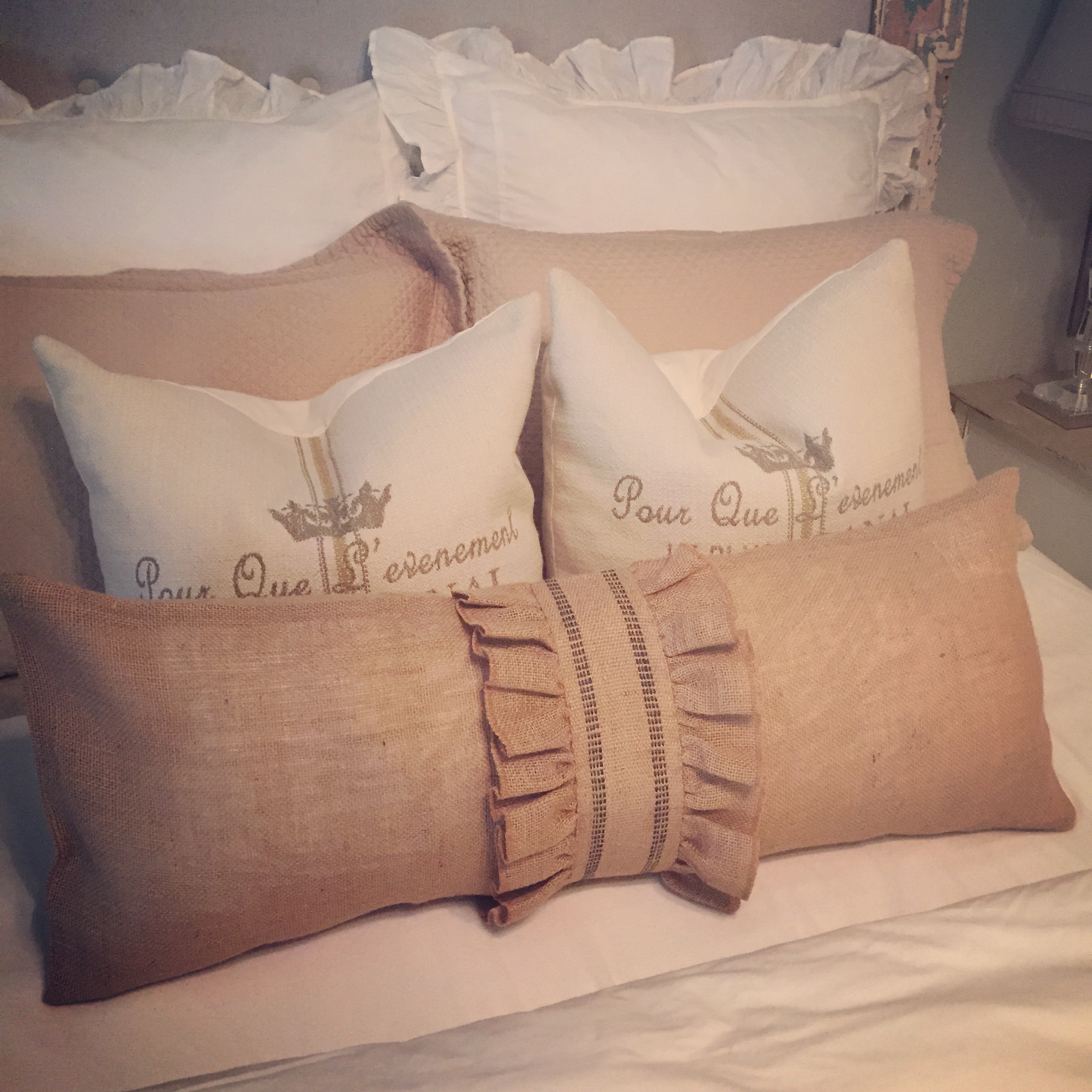 BED SKIRT:  I am in LOVE with this!  It was less than $30!!  You can get one HERE  I didn't want it to be stark white so I coffee stained it.  You can read about that HERE.
PAINT COLOR: Tinderbox by Kwal Paint.  You can read about all the paint colors in my home HERE.
I refinished the nightstands that are in my room, but these would look great! I love the blue color.  I have a blue chest in my guestroom on the opposite wall.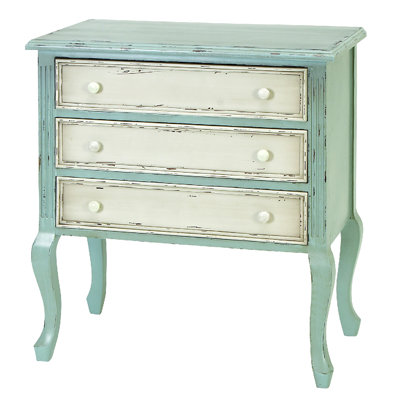 Thank you all so much for all the love you have given me on my guestroom on Instagram!  Yall are the best!