I spend a lot of time hunting for the best home decor and furniture….both for myself and for clients.  Every once and awhile I come across a staple item that is a "must have".  When I found this Farmhouse Console Table I knew I had found a winner. It is beautiful, versatile and a great price.  This is the piece of furniture that "broke the internet"…ok not really BUT you see it all over Pinterest, Instagram, etc.  It is social media famous!  And for good reason…..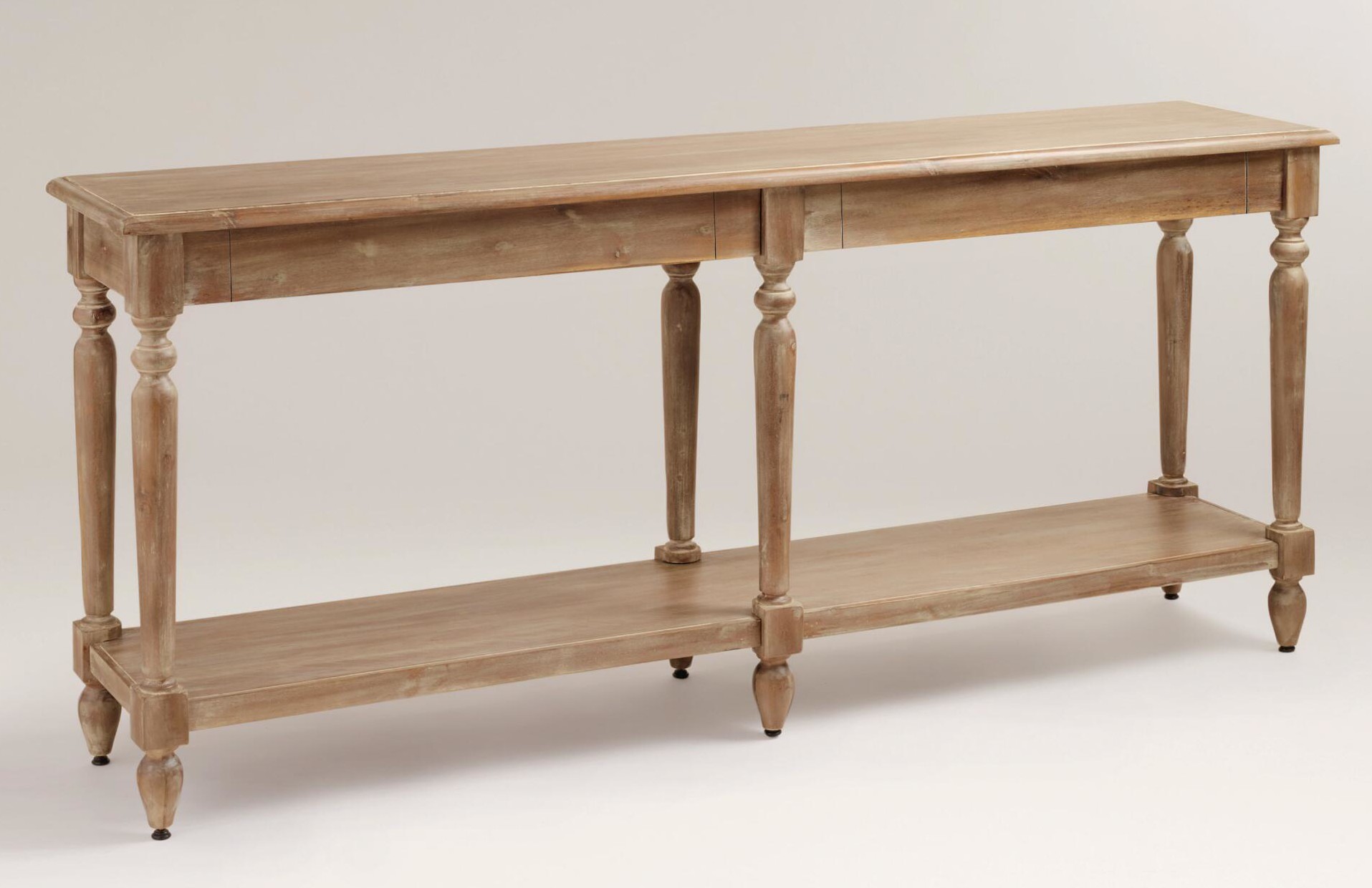 I love this farmhouse table for many reasons.
 STYLE: This table is beautiful.  It is natural wood with just the right about of white washing and glaze.  It has the perfect farmhouse look and is so neutral that it goes with tons of decor.  Versatility is important so you can use it forever and change it up.
QUALITY: It is very easy to assemble but the quality is great.  It is sturdy, looks very expensive and the drawers work great
SIZE/STORAGE: It is an amazing size.  It is very long but thin!  It is hard to find pieces  that are thin enough to go behind sofas and in hallways.  It is 70.9″W x 15.7″D x 31.9″H.  It has 2 drawers  and lots of storage on the bottom
PRICE:  This is the best part!  This amazing table is less than $300!!  What a steal!! They are always running deals on it as well.
It has been out of stock online FOREVER, but it is finally back and right now if you use CODE WM10010 you save 10% off and get FREE SHIPPING!!!  Don't miss out!
 Click HERE to get one!
I love the table as is, but I also love hardware and adding my own little decorating touch to things….so I added some label pulls to mine!  Read all about it HERE…best part the hardware only costs $0.60 (they are one of my top decorating secrets)!  Be sure to read that post for all the details and a link to the pulls!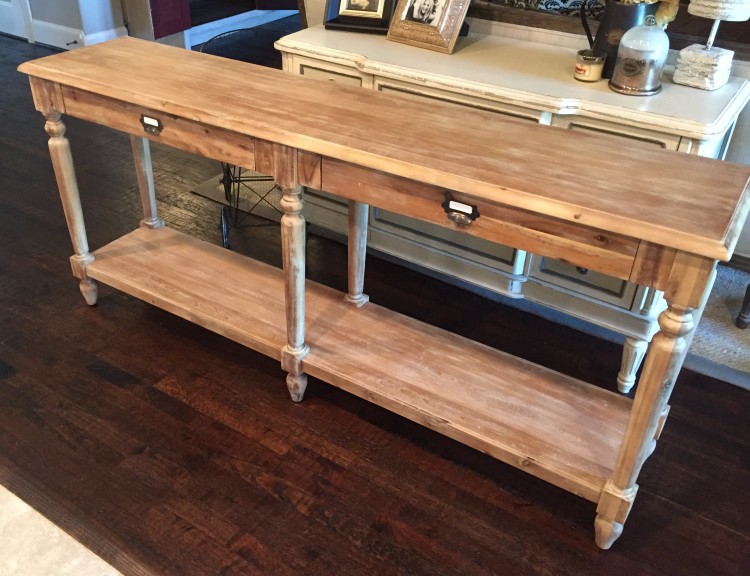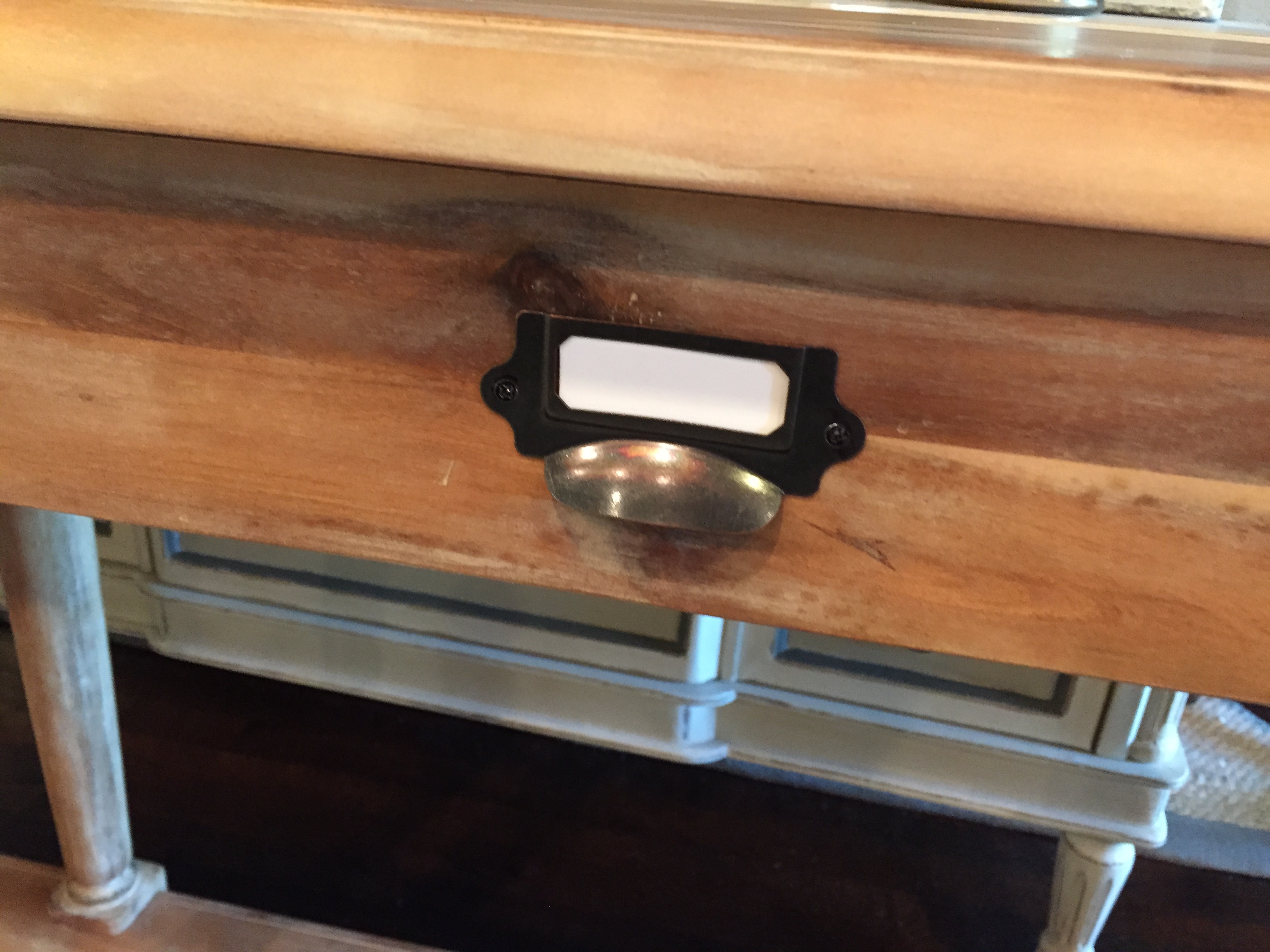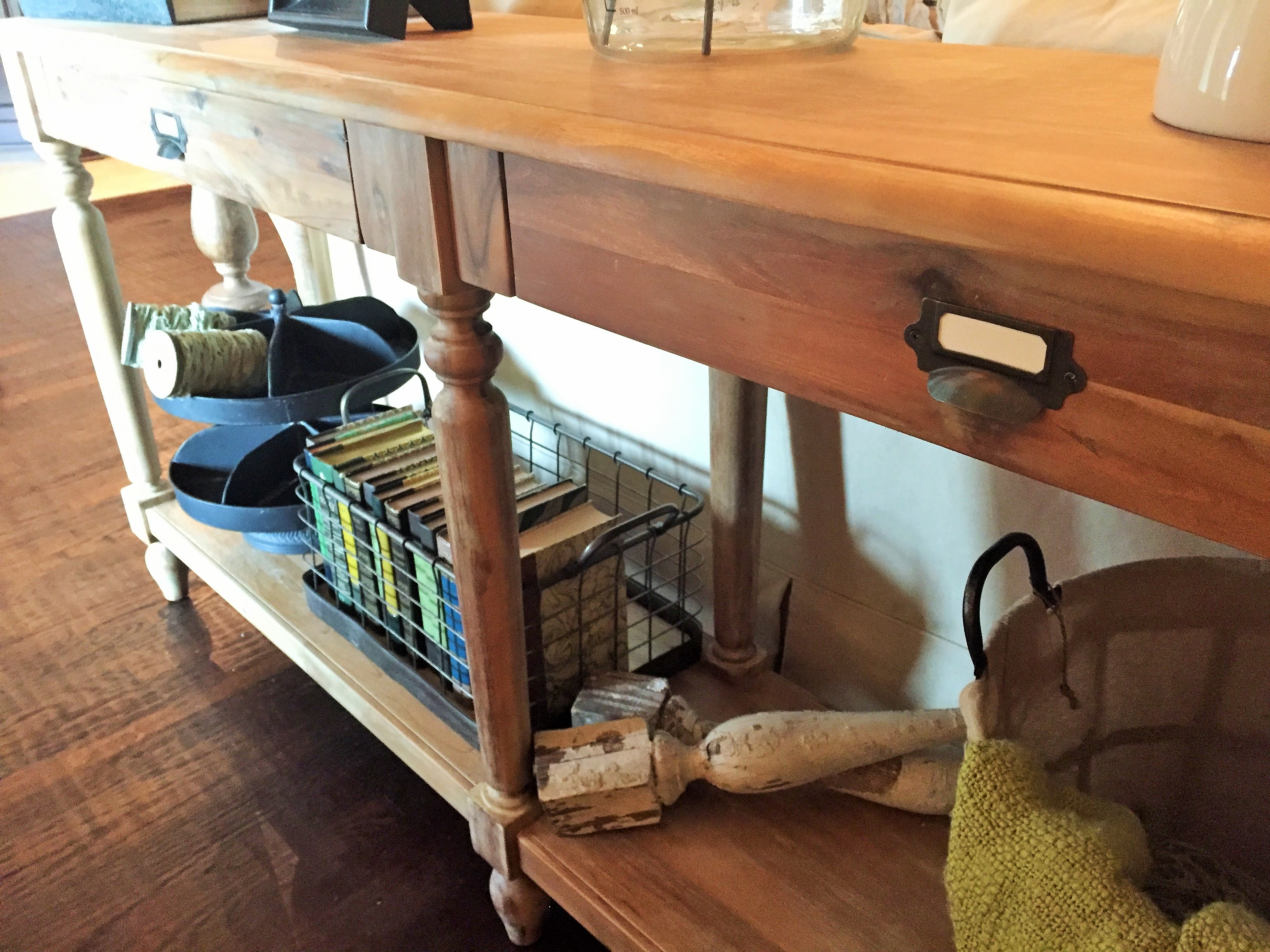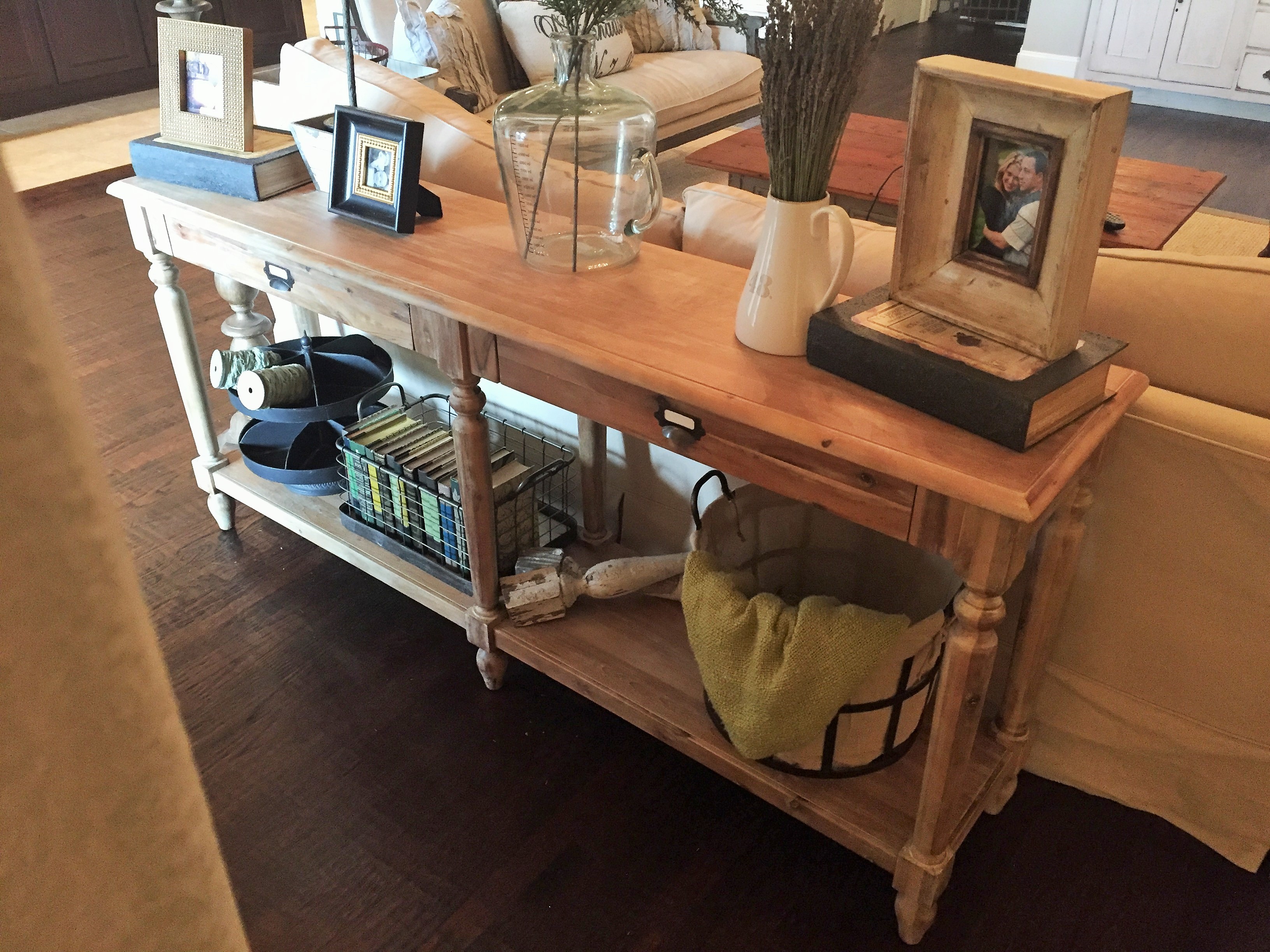 In this photo you can really see how thin it is.  Again, pieces that are this thin are hard to find!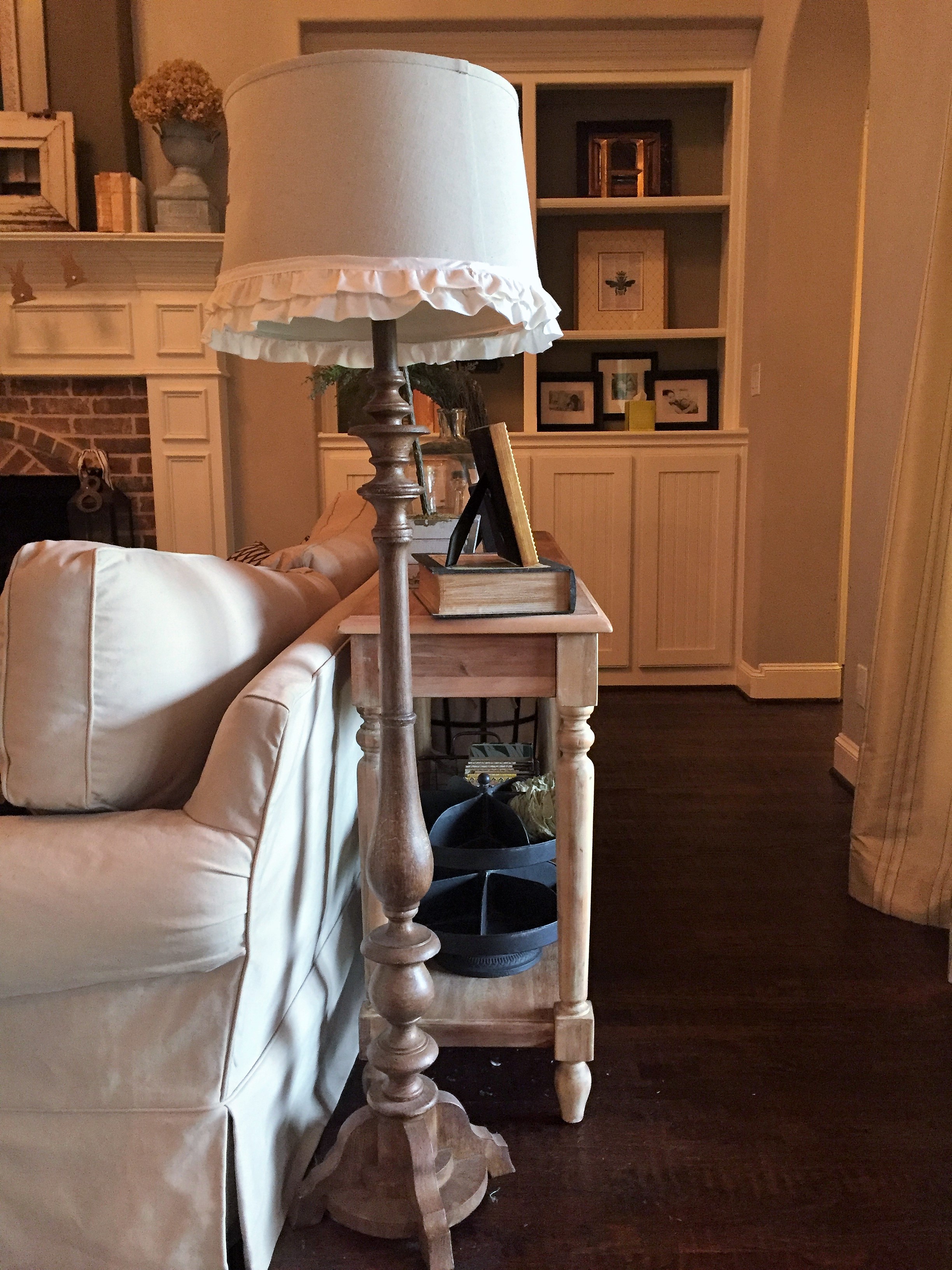 I helped a friend with her entryway and we used it here as well!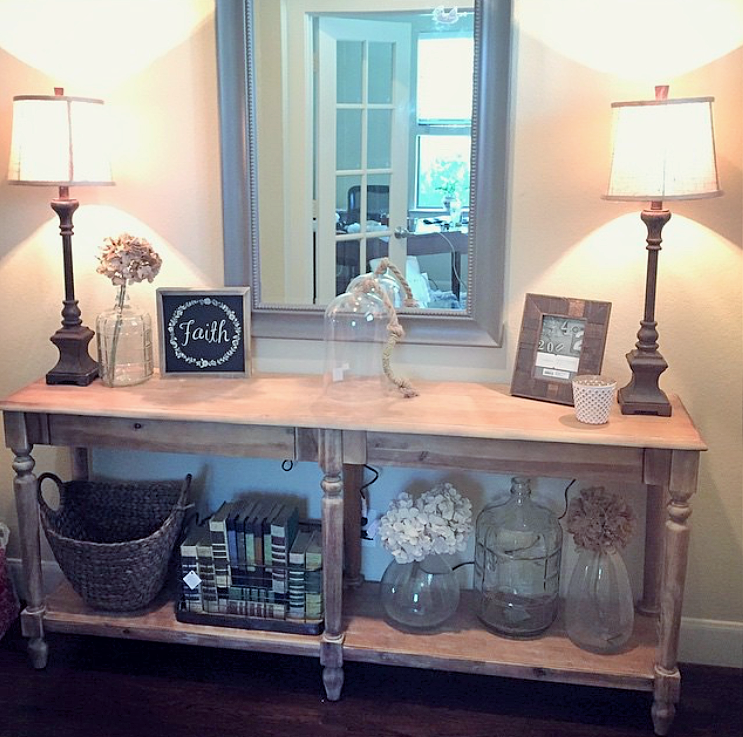 Like I mentioned….This farmhouse console table is famous on the internet!  Tons of bloggers/decorators love it too!  Here are some of their pictures.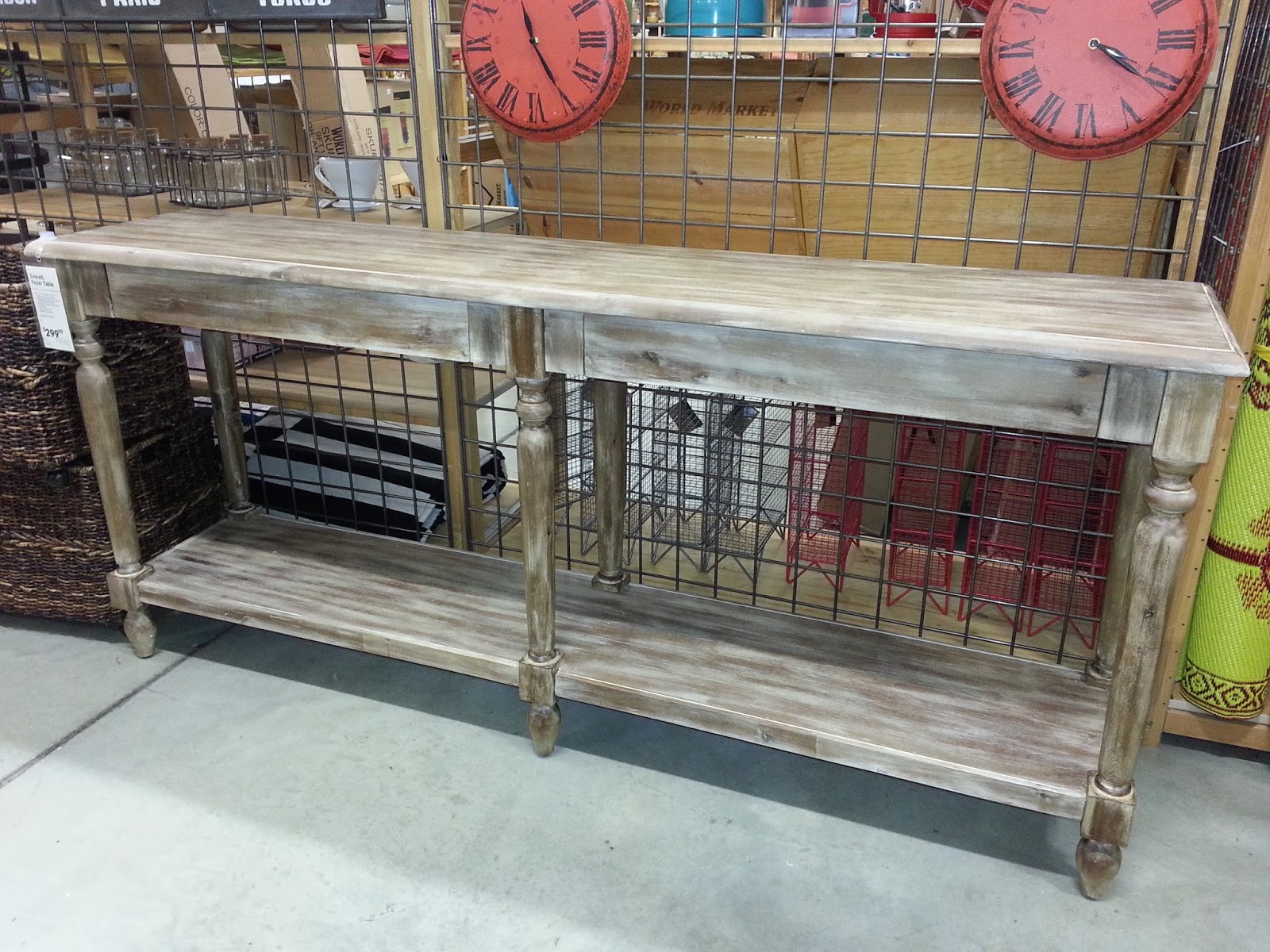 Photo Via Decor You Adore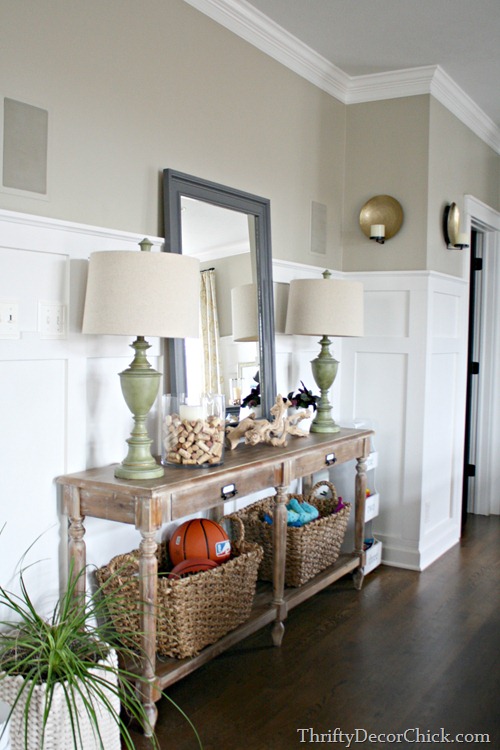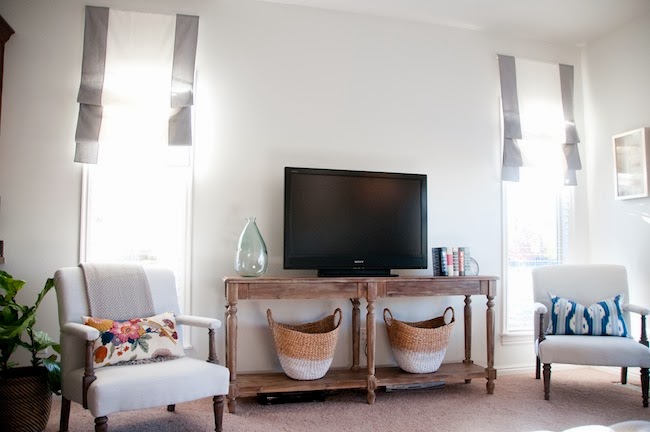 Via House of Jade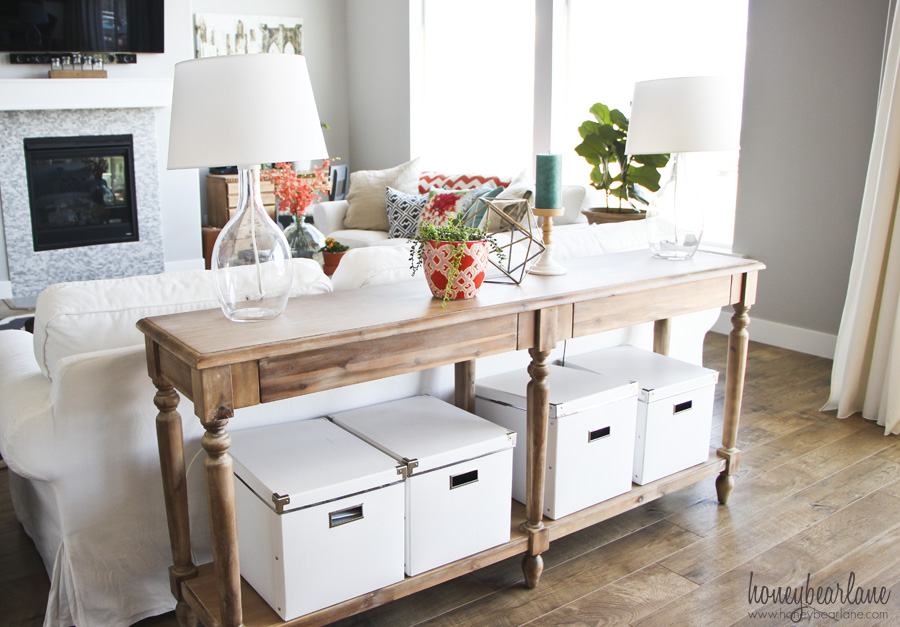 via Honey Bear Lane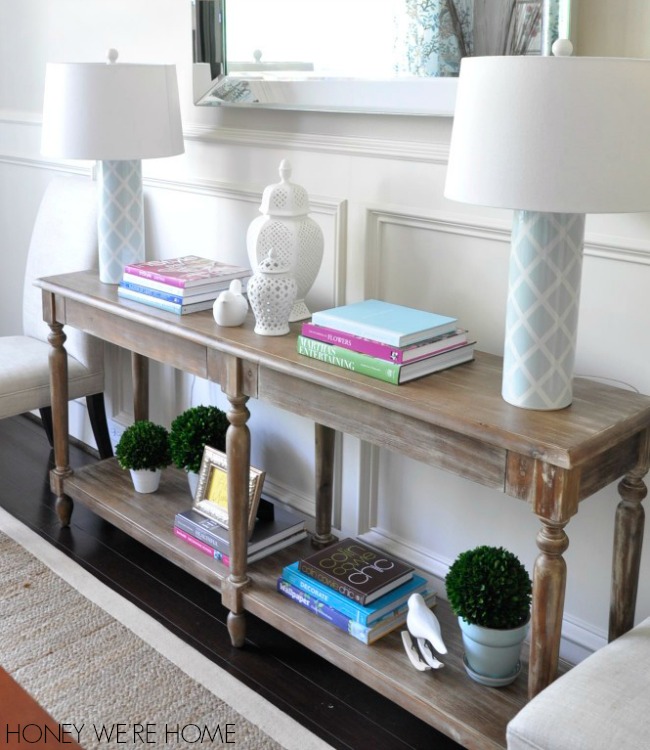 Via Honey We're Home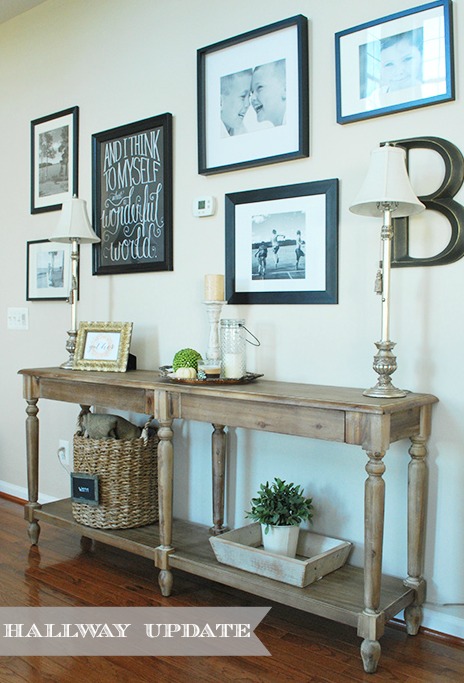 Via 11Magnolia Lane
Trust me…you need this table in your life and home!
Be sure to PIN this photo if you want to purchase later!
To find out about the Perfect Rug click HERE
To find some awesome Farmhouse Finds to decorate this table click HERE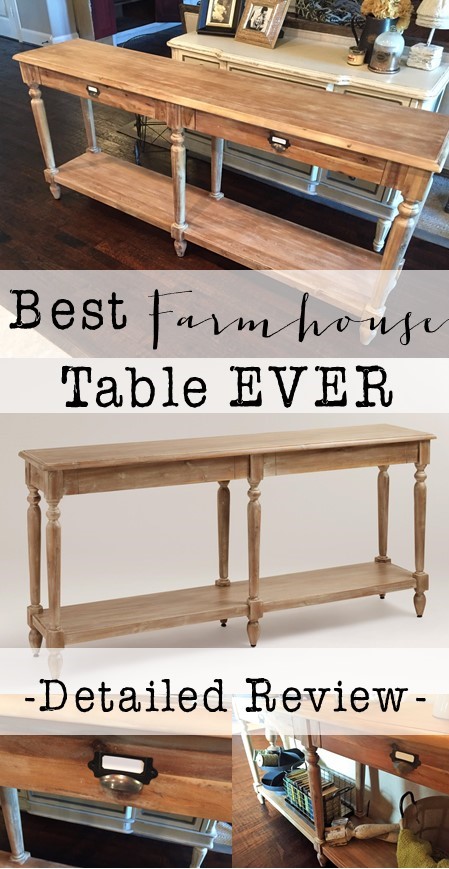 **This post contains affiliate links.  If you purchase I may receive a small commission.  Thank you**