I am always on the hunt for fun, unique gifts that my kids will love.  Last year I discovered Put Me in the Story and fell in love with their books.  Put Me in the Story personalizes children's books and allows your child to be a star in the book.  I got one for Avery last year (Avery, I love you so) and it was one of her favorite gifts.  She loved seeing her name and photo in the book and I loved it because it got her super excited about reading.  It was time to get her another one and again….they did not disappoint!  Check out these adorable personalized books.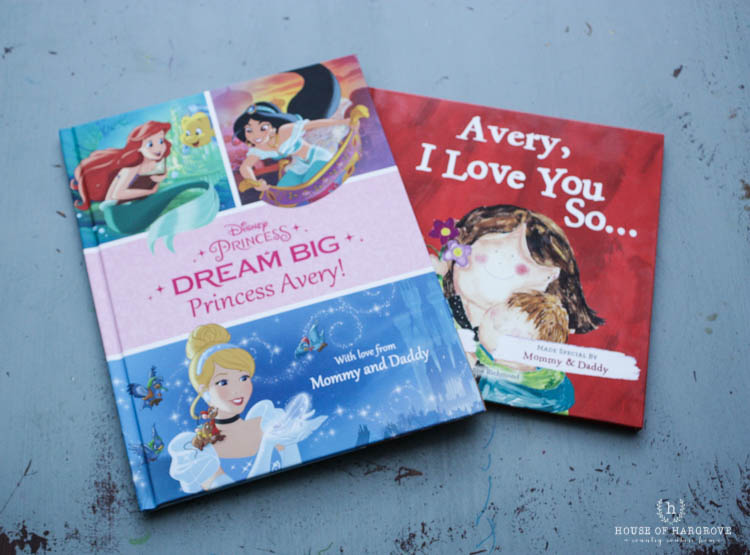 There are so many different titles to choose from!  You can choose by age, best sellers, theme, boy/girl, etc.  Avery is really into Disney Princesses this year so I wanted to get her a book with those characters and I found the perfect story!  Dream Big Princess!  Not only is it full of Disney Princesses, it has a wonderful message and is interactive.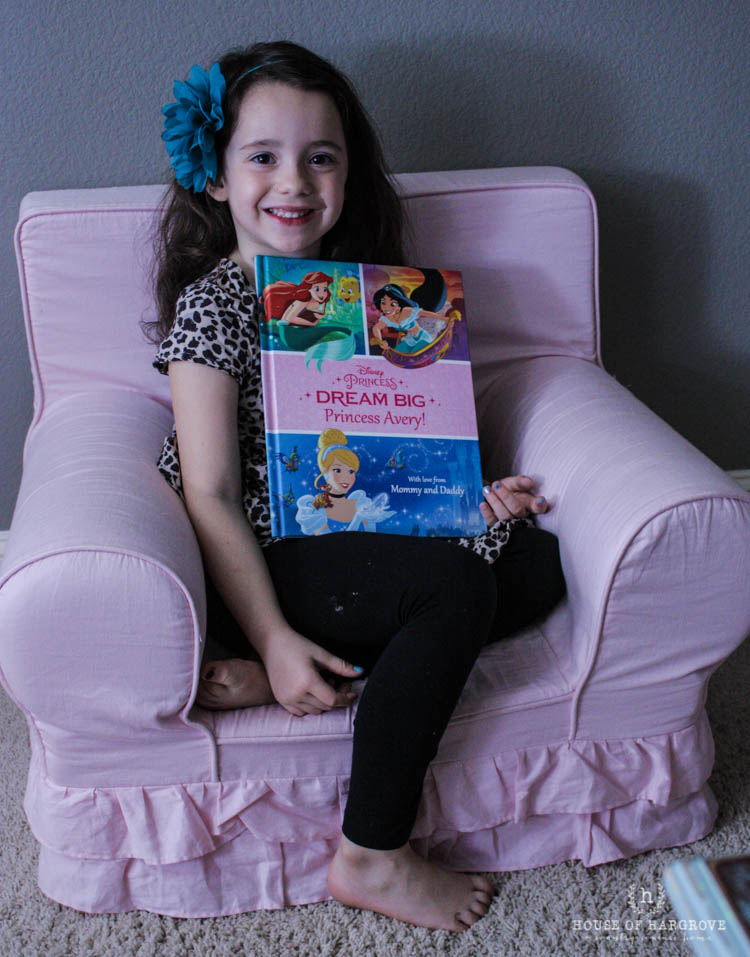 In the book you learn about 11 Princesses, their dreams and different challenges they each had to overcome to be the best they can be.  From over coming fears, to being positive, there were so many wonderful messages I loved Avery reading about.  The book starts out with a sweet note from the gift giver and a personal picture of the child.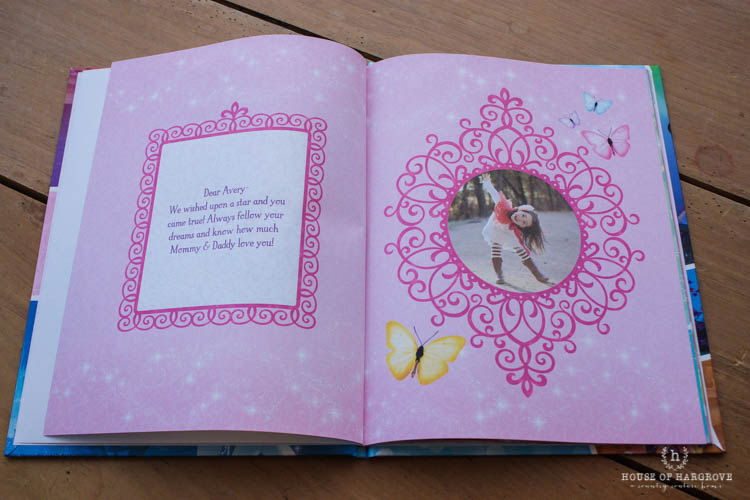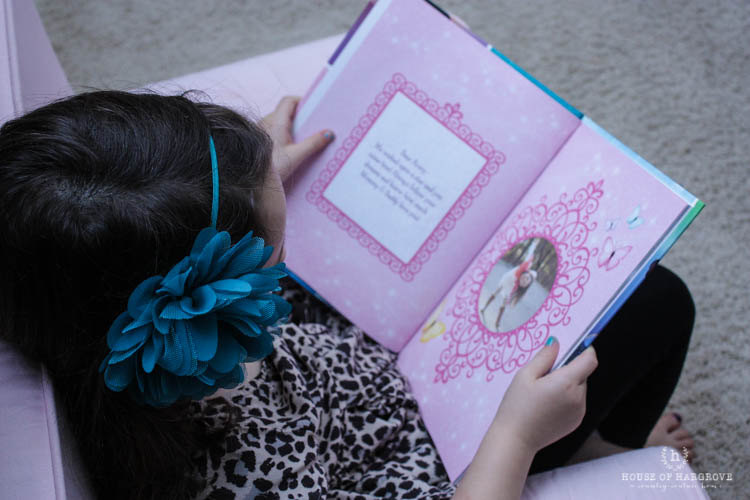 Next is a cute passport with each Princesses name that the child can check off when they have read about them.  Each Princess has a 2 page spread with an engaging story and beautiful, colorful pictures.  The pages are interactive and encourage your child to think about others, explore their favorite things, be unique and always follow their dreams.  Princess Aurora talks about her gift of song and asks what "Princess Avery's" favorite songs are.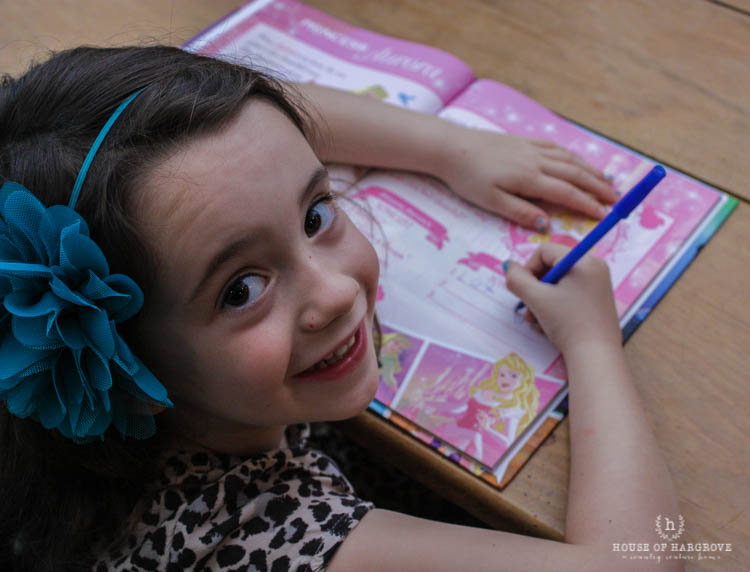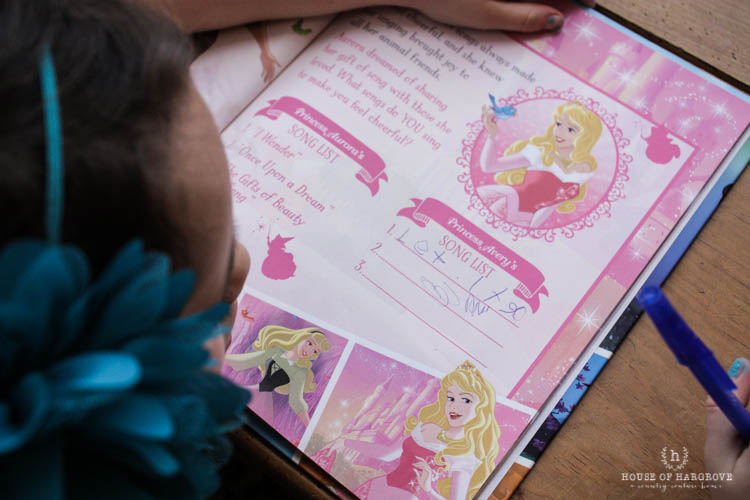 Here are some other examples of the Princesses dreams and how they are interactive for your child.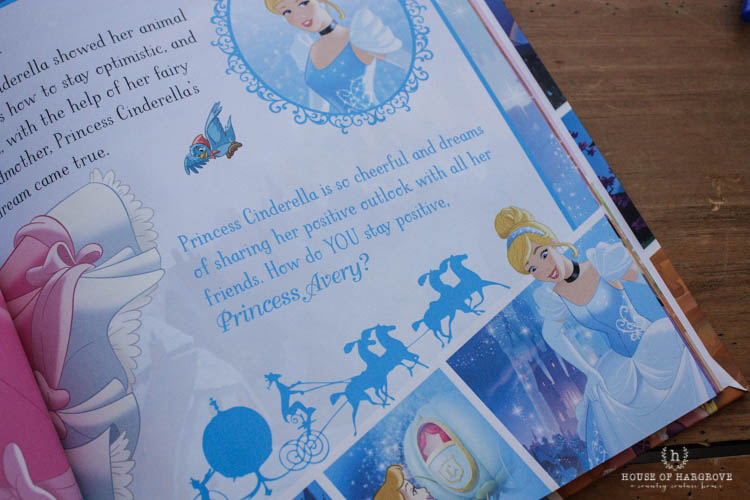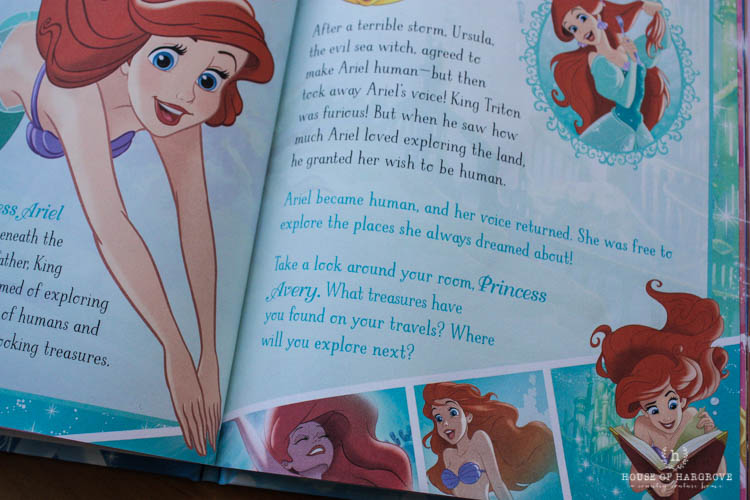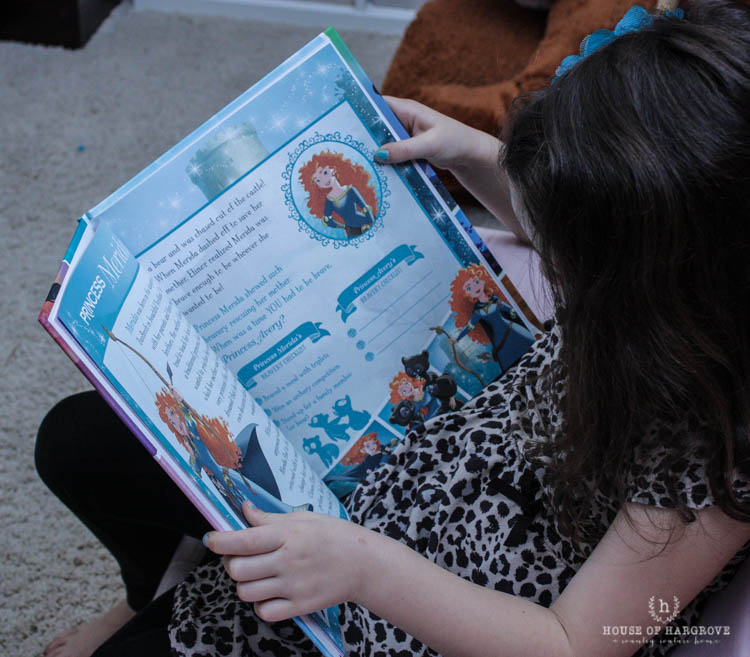 Avery has not been able to put the book down.  Each night it is the first book she wants to read!  She started Kindergarten this year and I absolutely love seeing her so excited about reading!  Every time she sees her name or her picture she laughs and you can just see on her face how much she loves it!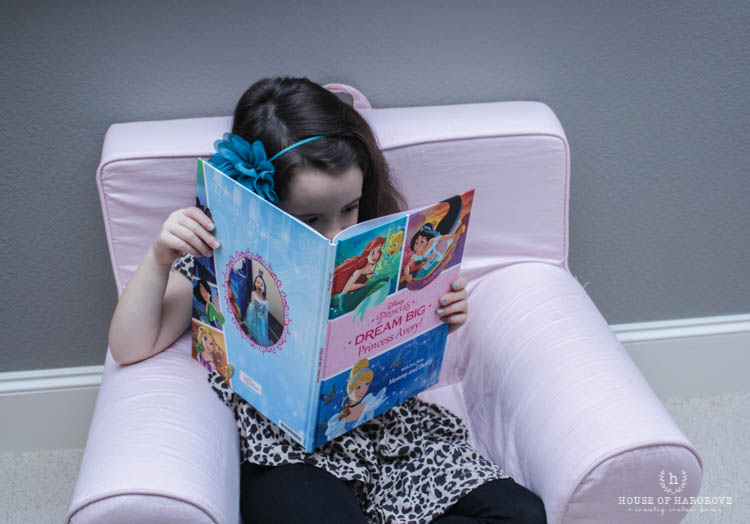 Look MOM….my picture!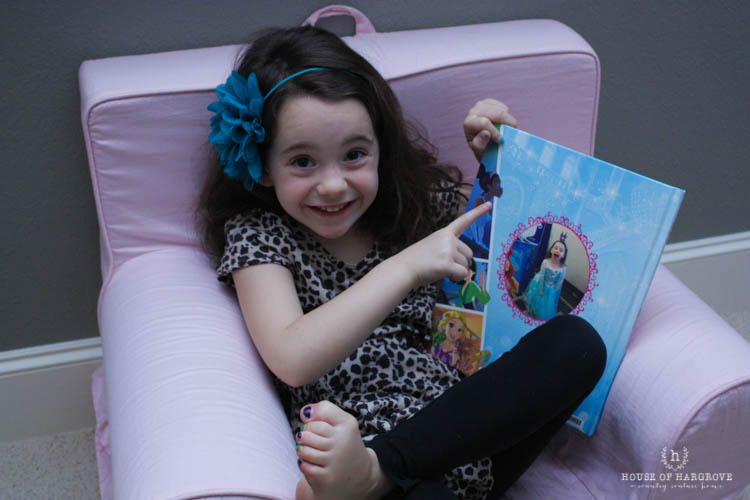 I highly recommend this book…it is Mom and kid approved!
Like I mentioned above, there are so many different options to choose from!  If you are looking for character stories they have you covered!  Marvel, Star Wars, Sesame Street, Fancy Nancy, Hello Kitty, Frozen, Nickelodeon, etc.
They also have adorable Christmas stories!  Each title gives you a preview of a few of the personalized pages so you can see what you are getting!  There are also amazing reviews by customers so you can hear first hand what they thought about the book.  This is very helpful!  I cannot wait to give Braden his book!  I ordered him the "Christmas Adventures with the Paw Patrol Pups" and Elfie (our Elf on a Shelf) is going to bring it to him!

I cannot say enough wonderful things about Put me in the Story Books.  These are truly keepsakes you can pass down to your grandchildren.  I will definitely be saving all of our personalized books and continue to add to the collection.  If you are looking for a Christmas gift, Birthday gift or just a fun, engaging book that your child will love be sure to check out Put me in the Story Books.  You will not be disappointed!
PIN THIS PHOTO FOR A GREAT GIFT IDEA

Thank you to Put me in the Story for sponsoring this post.  I reached out to them since I loved their books so much and wanted to share them with my readers.  All opinions are my own.  I only share products I truly love and purchase myself.  This post contains affiliate links.  If you purchase I may receive a small commission.  Thank you!