If you follow my on Instagram you probably saw that I was at the Reward Style Conference this last weekend with a lot of blogger friends. It was my first year to attend and lucky for me it was in Dallas at the Crescent Hotel.  This was super convenient as it is 30 minutes from my home! Some of my favorite Home/Lifestyle blogger friends were there and we had the best time hanging out together.  It was such a fun girls weekend. I roomed with Brittany from Addison's Wonderland and I just cannot say enough about her.  She is so much fun, super talented and I am blessed to call her a friend!  It brought back so many college memories…getting ready with friends, staying up way too late because you are having so much fun talking, dancing for hours where you have blisters on your feet and sore legs… (sign of a good time and great music).  I LOVE girl time and there were so many incredible women there this weekend.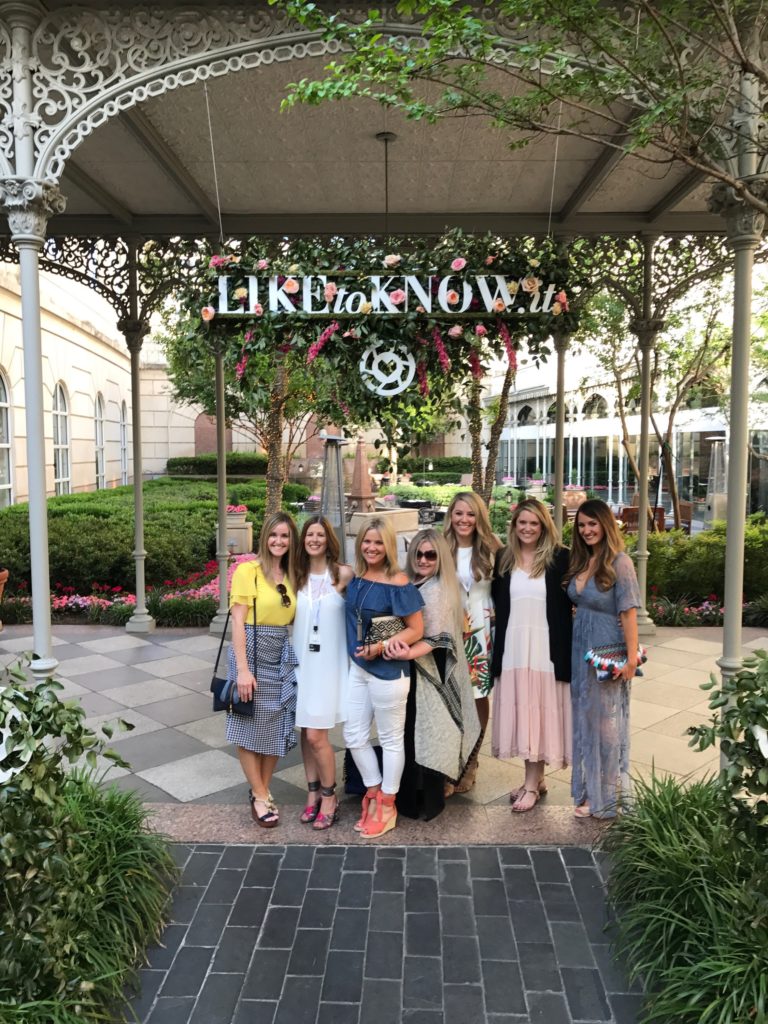 So, what's the RewardStyle conference? It's an invitation-only event for 200 of the industry's top digital publishers. I cannot thank each and everyone of you enough for all the support you have given my blog.  I have the best readers!!  It was such a fun weekend full of tons of information, training, sneak peeks of upcoming product releases, and meeting the most inspirational women!  Not gonna lie…I got star struck a few times.  I am sharing all the details from the weekend below plus many of you messaged me about my outfits…those details below as well!
Let me start by asking….are yall on LiketoKnowit?  Do you know what it is?  It used to be a program that allowed readers to shop Instagram.  If you sign up for LiketoKnow it and liked an Instagram post you would be emailed all the details of that post (what they were wearing, etc with shoppable links).  NOW….it is even better!  TRUST ME….you want to be on this app!  I shop from there so much.  Basically it is an app on your phone and whenever you see the LiketoKnowit logo (shown below) on a photo on Instagram, Facebook, etc…if you take a screen shot of it with your phone you will instantly be texted the shopping links AND it will save your likes in your app.  It is super user friendly.  You can also go to the app and scroll through the Discover feed and see all kinds of fashion ideas that you can shop.  I LOVE IT!!
You can see my liketoknowit posts HERE.  I will be using this a lot more!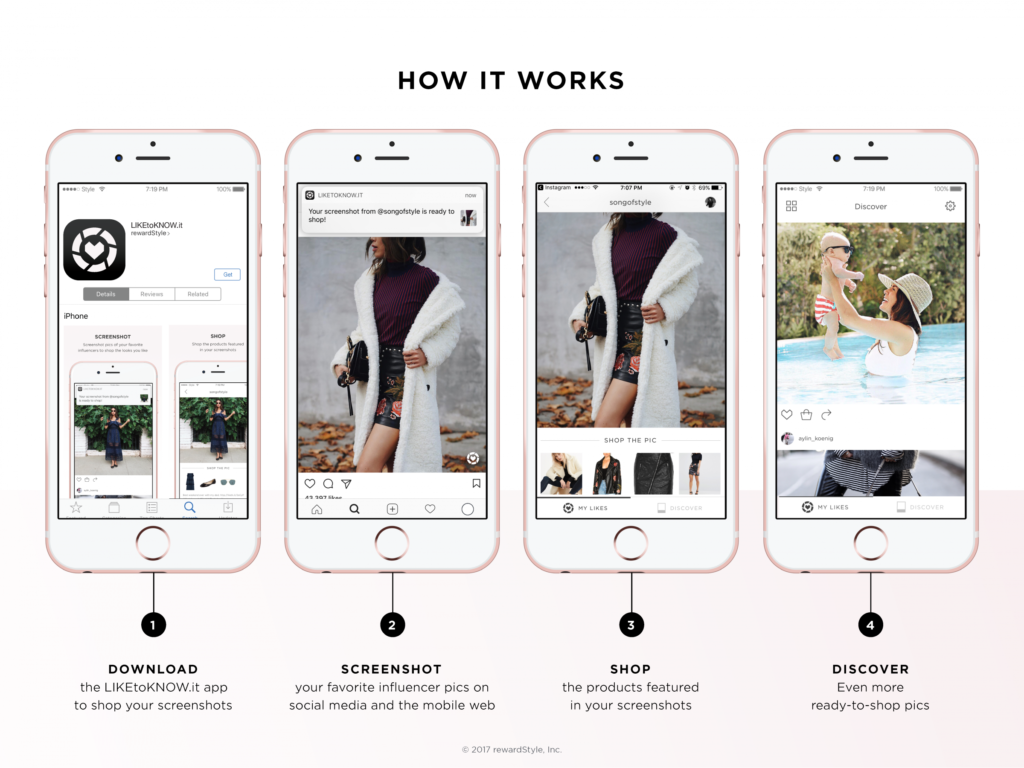 This is the logo you will see on shoppable photos.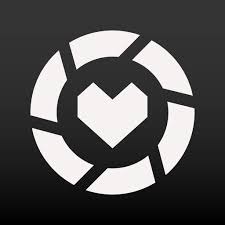 Reward Style Conference DAY 1:
We arrived Thursday and went to the Sole Society pool party.  It was on the roof of the hotel with a private pool and it was beautiful, but HOT!  We did a little mingling, a little sweating (keeping it real) and then all headed over to dinner at Moxie's.  It was a really cute restaurant in Uptown with a great patio!
Our Crew!
Brittany- Addison's Wonderland |Bree- Z Design at Home |me |Kelley Nan |Sarah- Life on Virginia Street |Erin- Sunny Side Up |Kris- Driven by Decor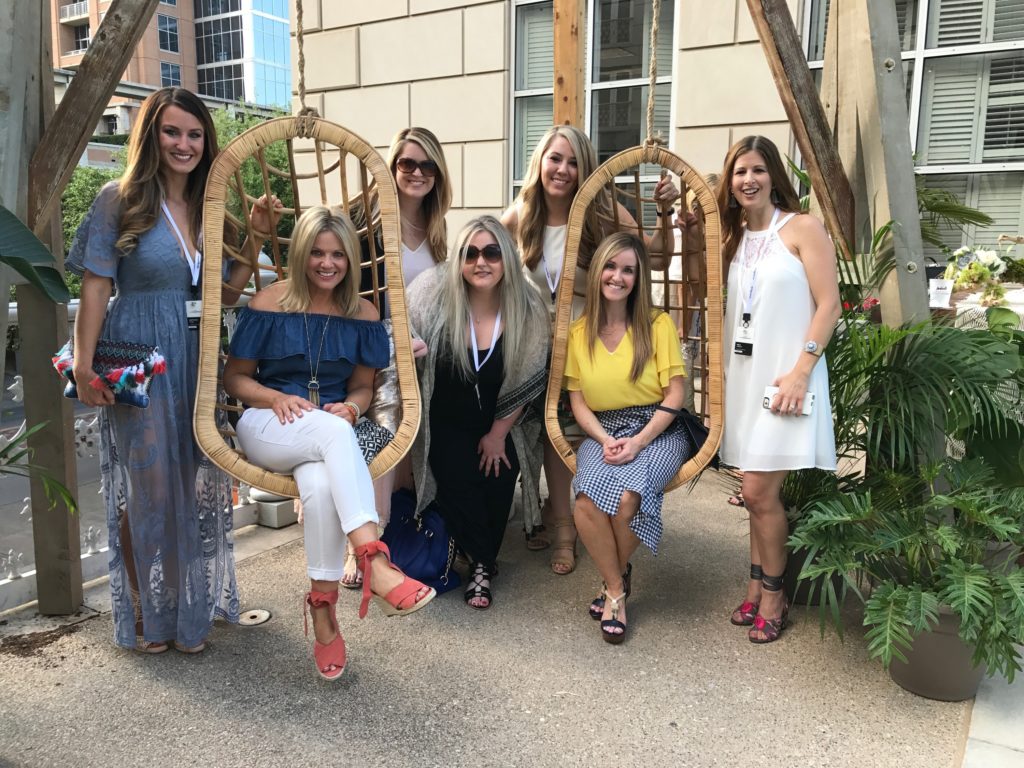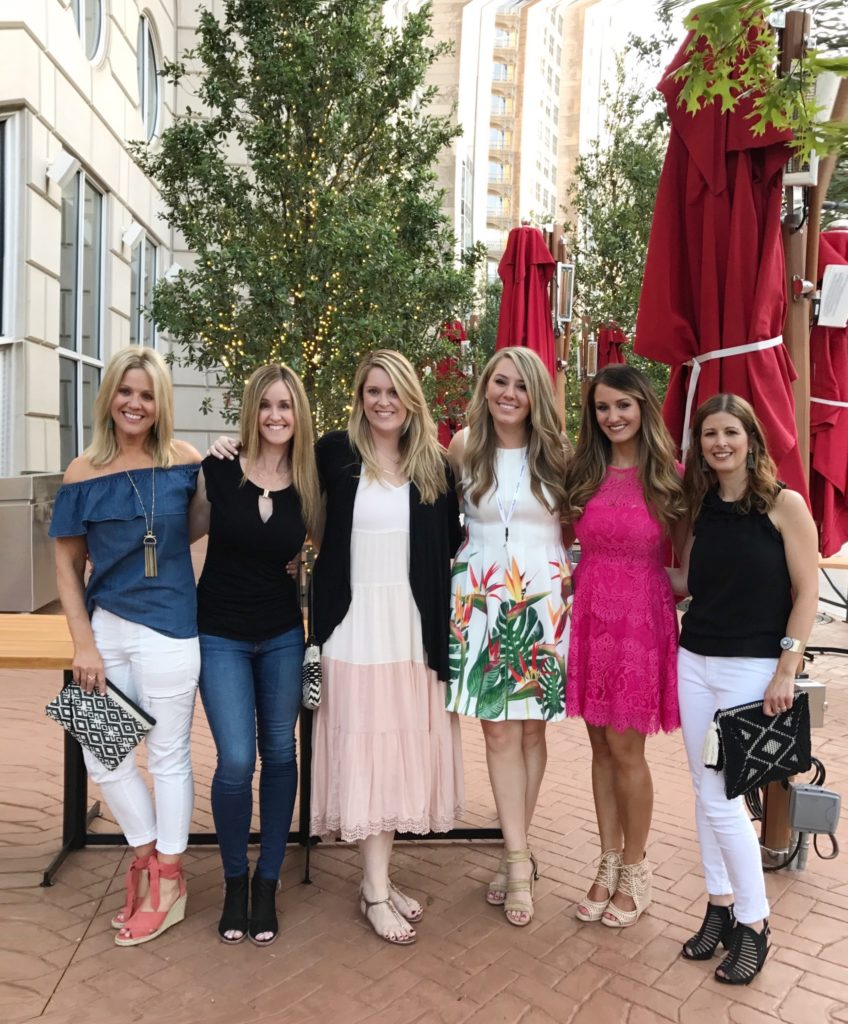 SHOP THIS LOOK:

Day 2
Day 2 started out with an overview of RewardStyle, blog tips, social media and the future of the industry.  It is so exciting to see how our world is changing and how there are so many ways to be an entrepreneur.  It was so inspirational and a great learning experience.  After that, we headed over to Shake Shack to enjoy a picnic lunch hosted by Banana Republic.  Now if I am keeping it real I was a little surprised they served burgers at a fashion conference.  I am pretty sure lots of people went hungry…I was not one of them 😉  The food was delicious and the decor was so pretty!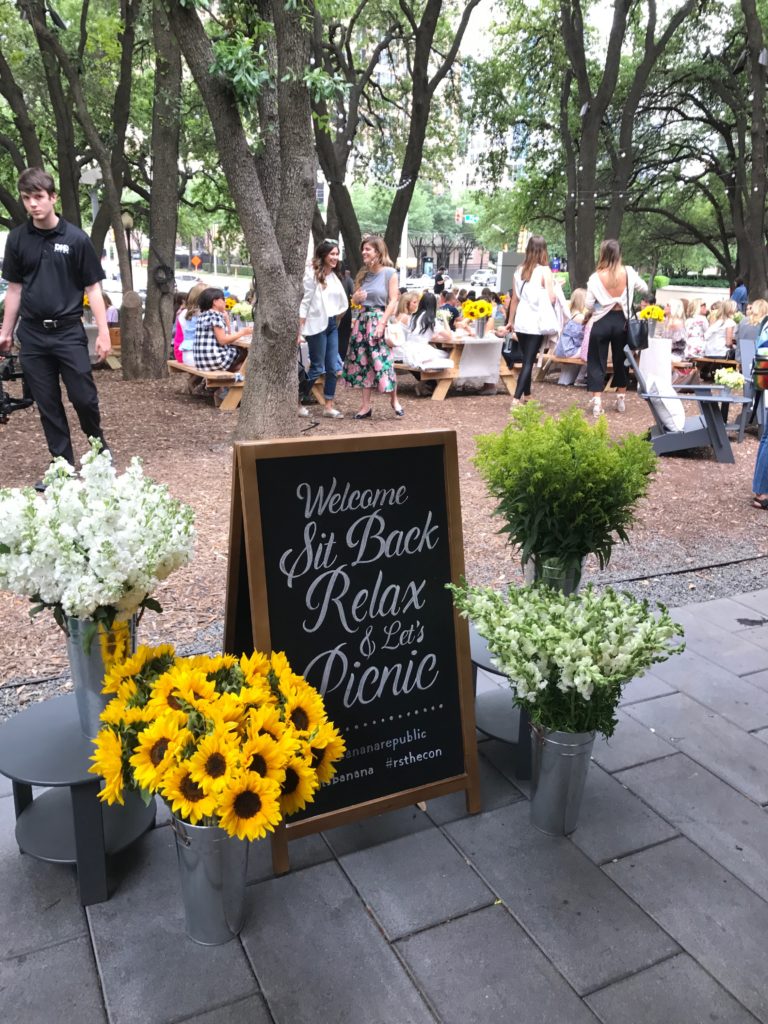 After lunch we had a few brand meetings and then all headed back to the room to get ready for a cocktail party hosted by Bumble at the hotel.
The cocktail party was really fun and a great time to mix and mingle.  I had a blast getting to know Megan from Honey Were Home….she is so sweet and absolutely adorable!  Then, we got to meet and chat with Stephanie from Real Housewives of Dallas.  Not gonna lie….the RHO(most cities) are Geoff and my guilty pleasure.  We watch them together and probably pause each show like 5 times to discuss the craziness.  When we found out Real Housewives was coming to Dallas last year we were excited and nervous.  Lord knows how they were going to make "Dallasites" look.  Anyway, the season was crazy as they all are, but Stephanie seemed like the sweet one on the show and she did not disappoint.  She was so warm, bubbly and just super friendly in person.  She was very easy to talk to and I really enjoyed the few times we spoke at the conference.  Season 2 of RHOD is coming late summer and I cannot wait!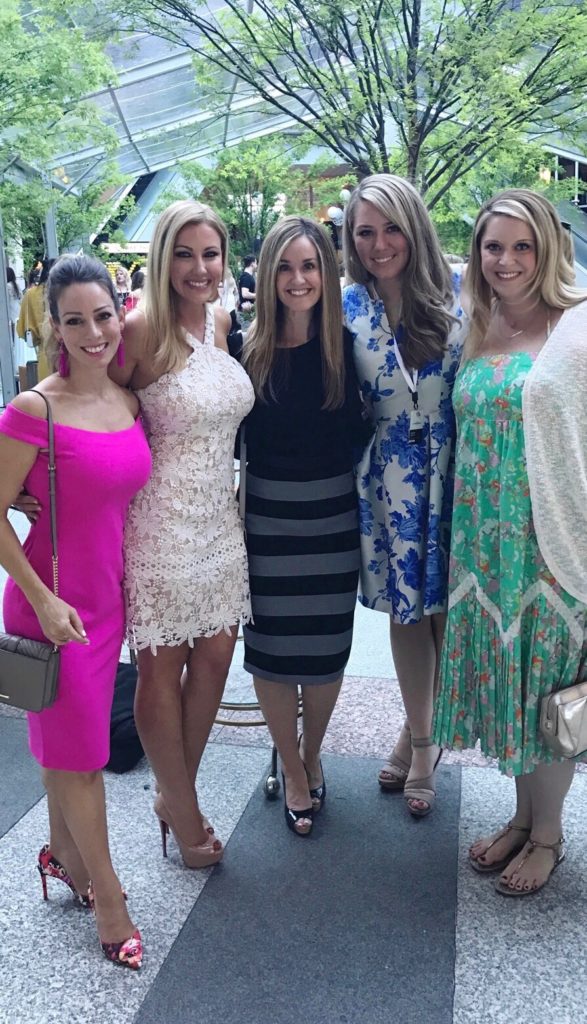 Megan| Stephanie| Erin| Sarah| Me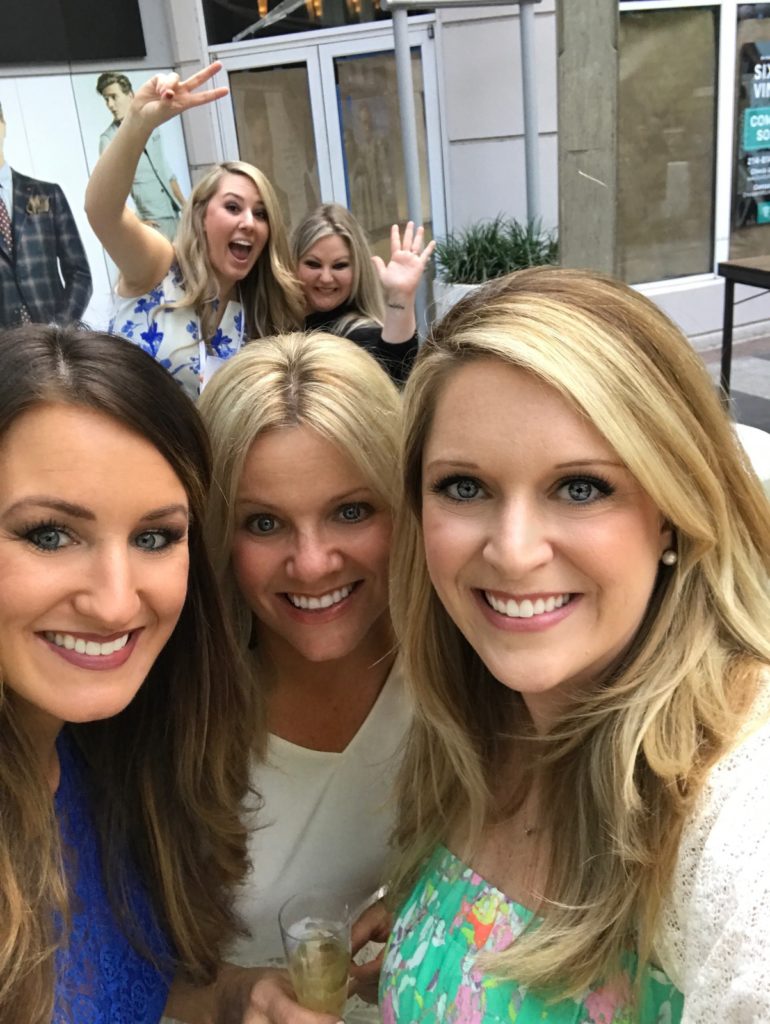 Brittany| Bree| and me…..photobombing courtesy of Sarah & Kelly 😉
After the cocktail party we headed over to Capital Grille for food, wine and lots of girl talk!
SHOP THIS LOOK:

DAY 3:
This was our last day at the conference and this day was more relaxed.  I started out with 2 classes and 1 I was super excited about because it was taught by Courtney Kerr.  I love her.  I actually worked with her way back in the day at Neimans.  I was interning there for my last semester of college and she was the manager at Jo Malone.  I remember being drawn to her then because she was so hilarious and from the very little I know her she hasn't changed much.  She is bubbly, has such a presence and just so much fun.  I love listening to her talk.  She was sharing tips about the blogging biz and some of her experiences.  If you follow me on Insta-stories you may have seen a clip of her teaching our class.  After classes we had an English Garden lunch hosted by TopShop and I actually sat at the table with Courtney as well.  If you don't follow her you should totally check her out.  She is a fellow Texas girl and lives in Dallas.  She also was briefly on a Reality Show that my husband and I both watched….what a trooper he is!!
After lunch, I had a few brand meetings and hit up the brand networking room where we got to see some of the upcoming fashion releases, etc, so that was fun to see!!  Below is a picture I took with the crew again in front of an ever changing wall.  Each day it changed a bit.  There were lots of photo spots over the weekend and if you are on LiketoKnowit you probably saw many different bloggers in front of the same spots!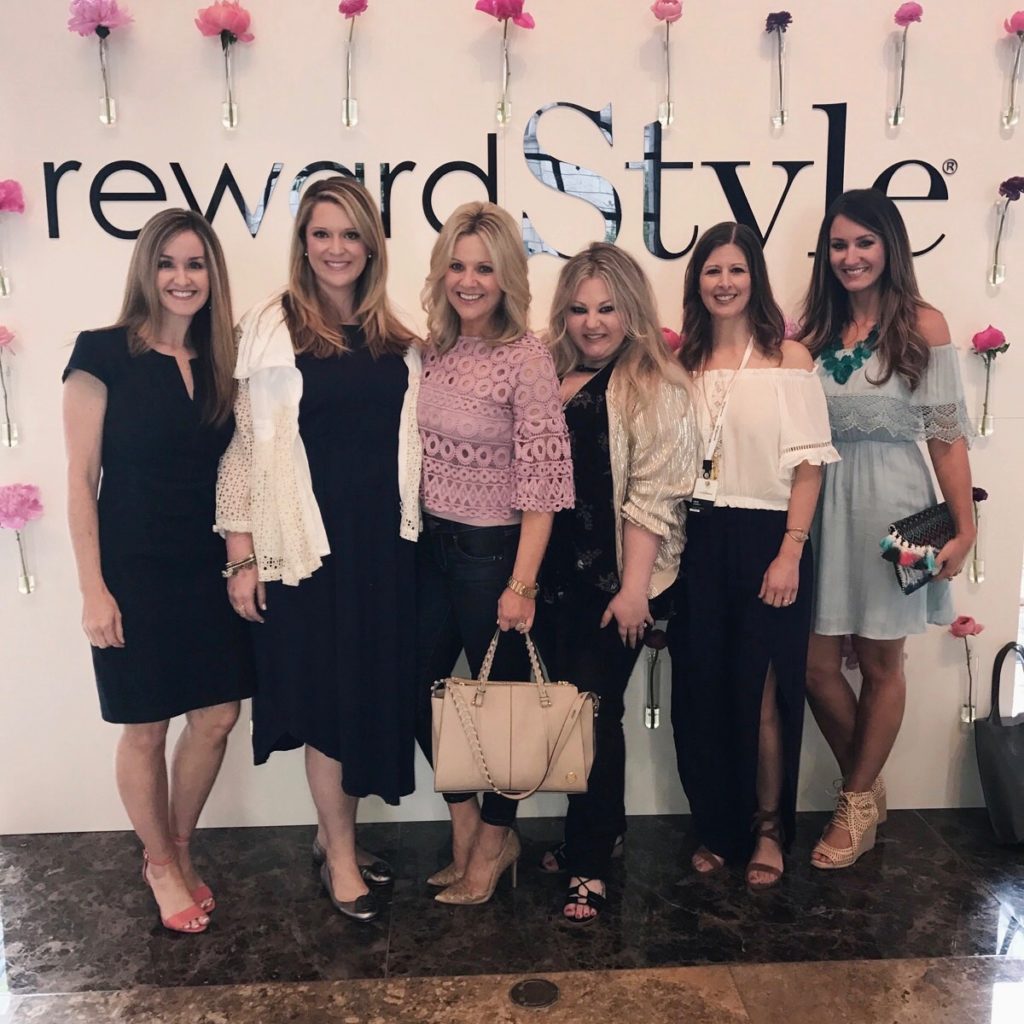 SHOP THIS LOOK:

That evening we grabbed a quick bit of food at Ascension near the hotel and then went back and got ready for the official LiketoKnowit App launch party!  We headed over to downtown Dallas and the night was a progressive party.  We started on a rooftop bar on an unusually cool night in Dallas and as the night went on we moved to different rooms drinking, mingling and having hours d'oeuvres.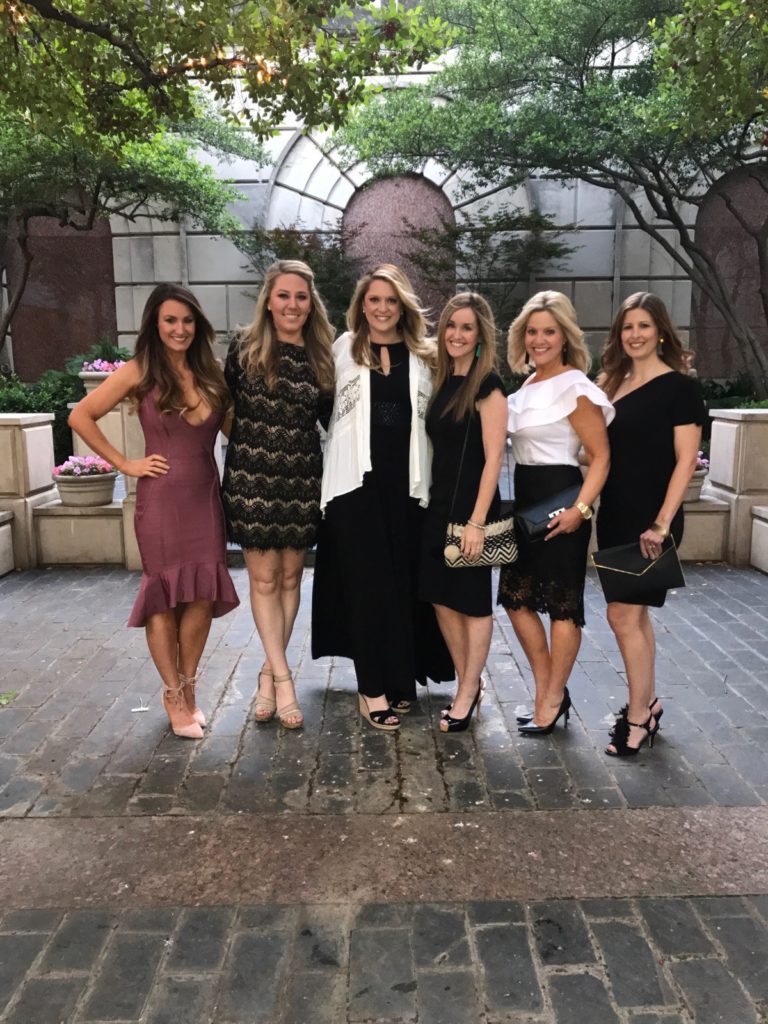 Here we are on the rooftop bar…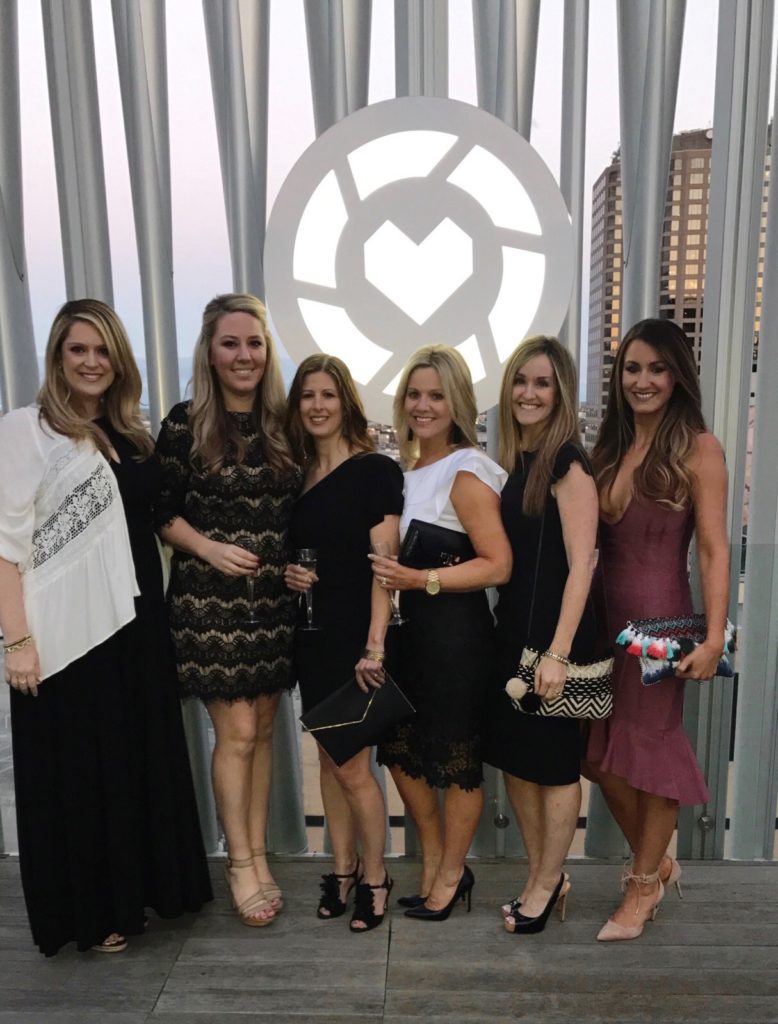 This was in the next location where we chatted with Cyndi from Grace + Beauty (in the red dress below) who couldn't be sweeter.  She is a pastors wife and has a blog geared toward fashion over 40.  She is the cutest thing ever and super motivating and encouraging.  I was blown away by everyone at this conference and how kind and supportive they were.  It was exactly how women should be acting.  Building each other up!!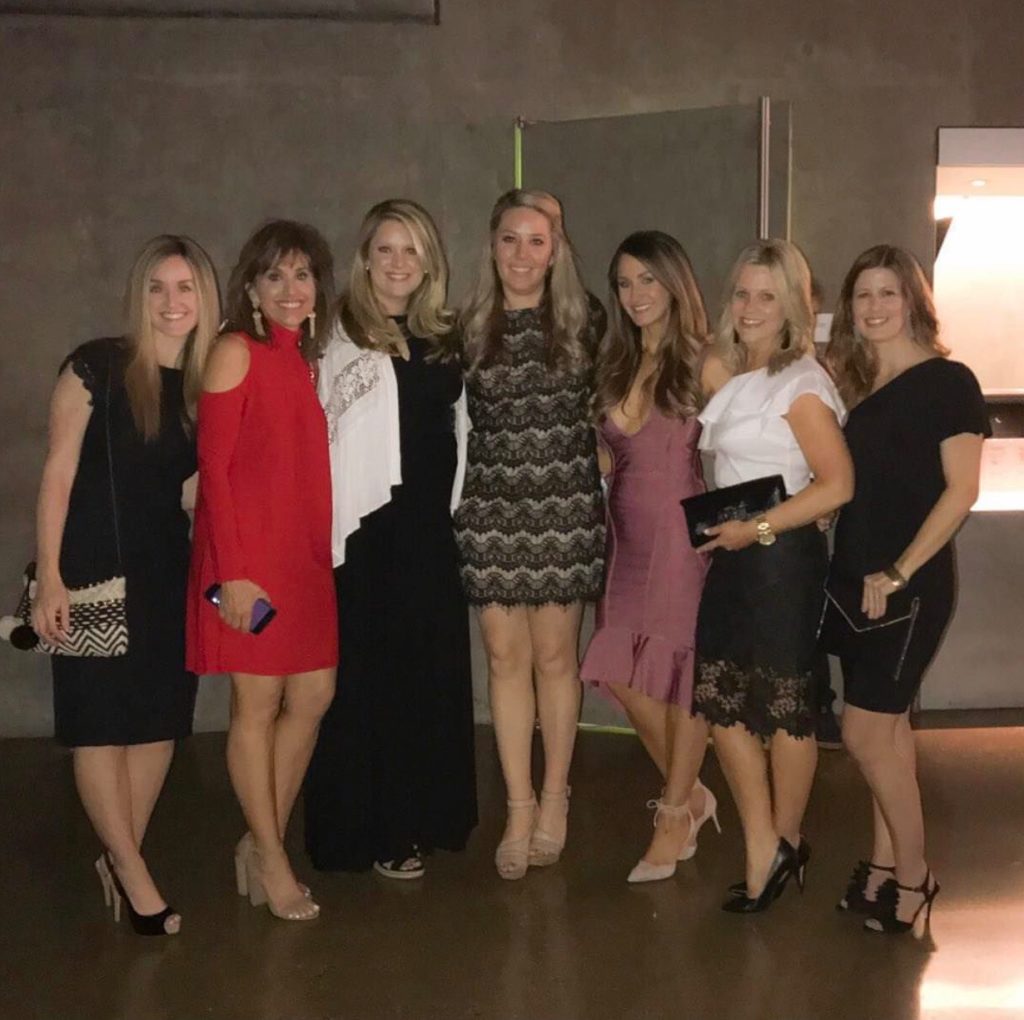 After this part of the night everyone was getting a little tired and dreaming of a late night PJ party so we called an Uber to head home.  Just as we are all piled in the Uber and about to leave we hear/see a marching band playing outside of the party we were just at.  Not being someone who wants to miss out (FOMO) Brittany, Erin, Bree and I decide to hop out and see what is going on.  Well, little did we know our night had just begun.  We ended up dancing for hours to music from our generation.  Let me tell you….I can still shake it to some Salt 'n Peppa!!  (haha…how is it I couldn't tell you what I did yesterday, but I can remember every single word to their songs!!).  My feet and legs were so sore the next day, but man was it worth it.  It was so much fun seeing bloggers you admire over this virtual world being crazy and letting loose.  The perfect way to end the weekend.
We did not get the dress code list until days before we left for the trip so we didn't know the last night was black tie optional far in advance.  At the last minute I threw in an old dress in case I wanted to be dressier than what I had originally packed.  Below is the original dress I was going to wear and some similar shoes because mine have sold out.
SHOP THIS LOOK:

Overall this trip was such a blast.  I was a little nervous to go to a fashion conference because, well,….my favorite fashion involves comfy pants and PJs, however, everyone was so sweet, encouraging, and let me just say…the people watching was incredible.  Some people brought their own photographers and it was hilarious watching them do photo shoots all over the hotel.  Don't get me wrong….I follow tons of them, so it was super fun to see a behind the scenes look at a day in the life of a fashion blogger.  I forgot to mention we also saw Tom Petty!  He was staying at our hotel and got in the elevator right in front of us!  Anyway, I was super excited to have my "home tribe" there as we ventured a little out of our comfort zone.  There was so much learning, laughter and lots of love.  I would definitely go back to the Reward Style Conference and feel so blessed to have attended this time.  Thank you again to everyone who is along on this journey and supports my blog.  I had no idea I was a top 200 blog?!  Thank you, thank you,…excited to see what the future holds!
This post contains affiliate links.  Thanks for supporting my blog.