Every year we have a Trick-or-Treat Halloween party at our home.  It is so much fun.  I have mentioned before how much we love Halloween and its a blast having all of our friends over to celebrate with us.  Here are all the details…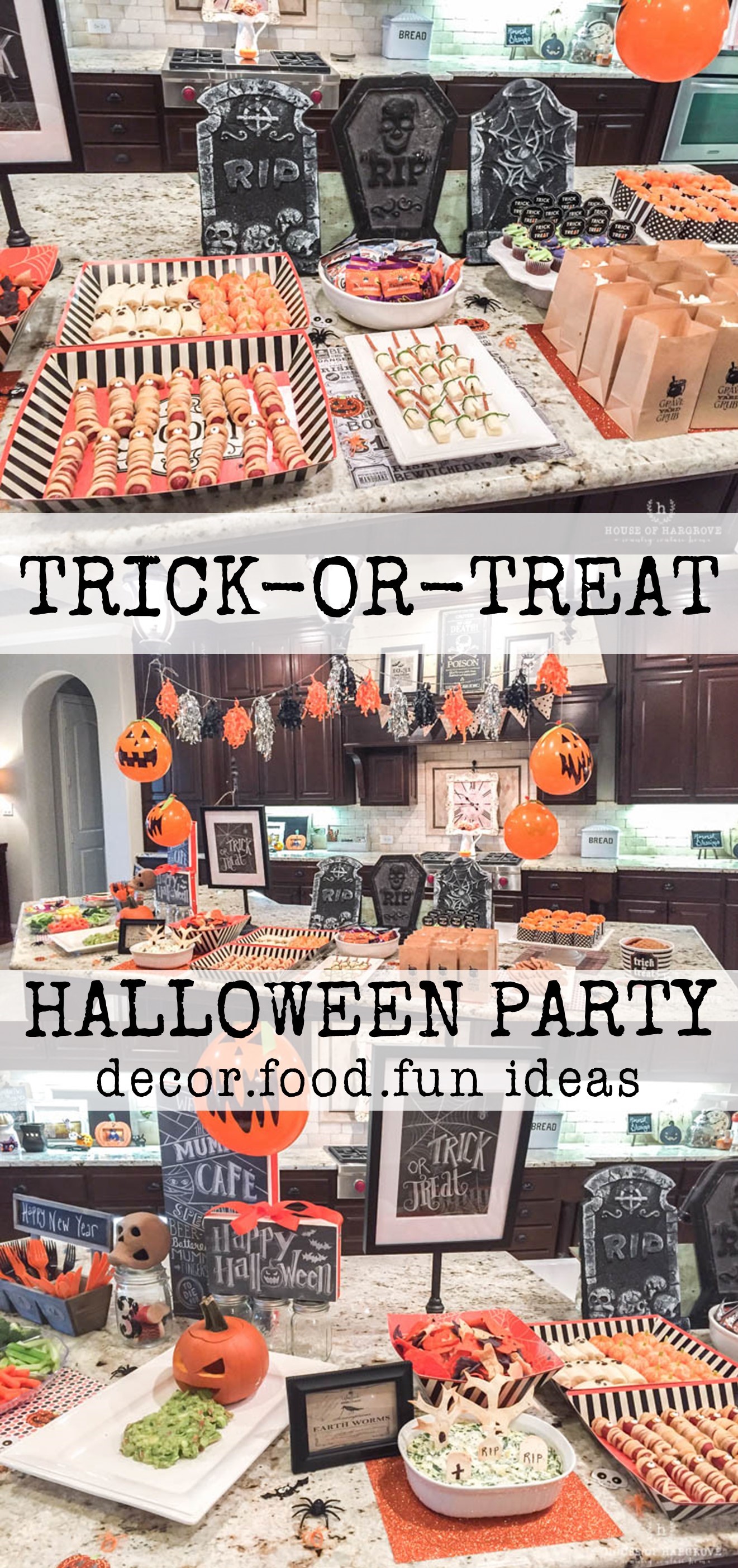 Our group of friends all had kids around the same time so we have tons of littles that have grown up trick or treating together.  It has been amazing seeing them grow over the years!  We have been lucky because the last few Halloweens have fallen on a weekend.  This year we will have to start much earlier since it is a school night 🙂 Our friends come over, we eat dinner and then we go trick or treating! Setting up for this party is so much fun!  The kids just love it!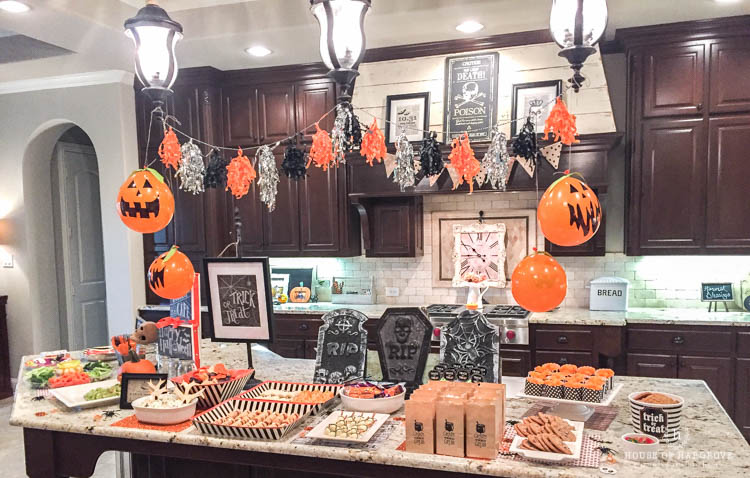 Take orange balloons, color them with marker, tie a green string around the knot and you have quick pumpkin decor!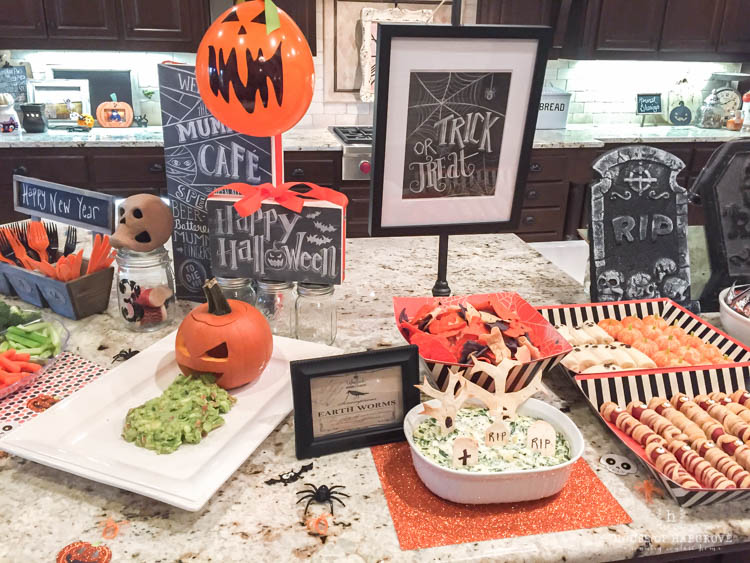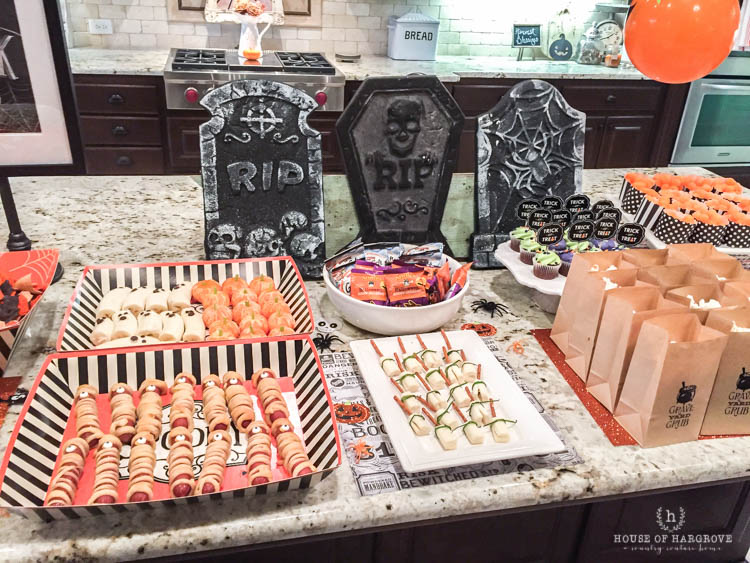 Make fruit spookies!  Cutie oranges peeled with celery as a stem makes an adorable, healthy pumpkin!  Half bananas with chocolate chips for eyes and mouth (I use mini choc chips for eyes and regular size for mouth) to make cute ghosts.
Hot dog mummies are a huge hit!  Just take crescent rolls, wrap them around the hot dog, bake and put googly eyes on with a dab of ketchup or mustard!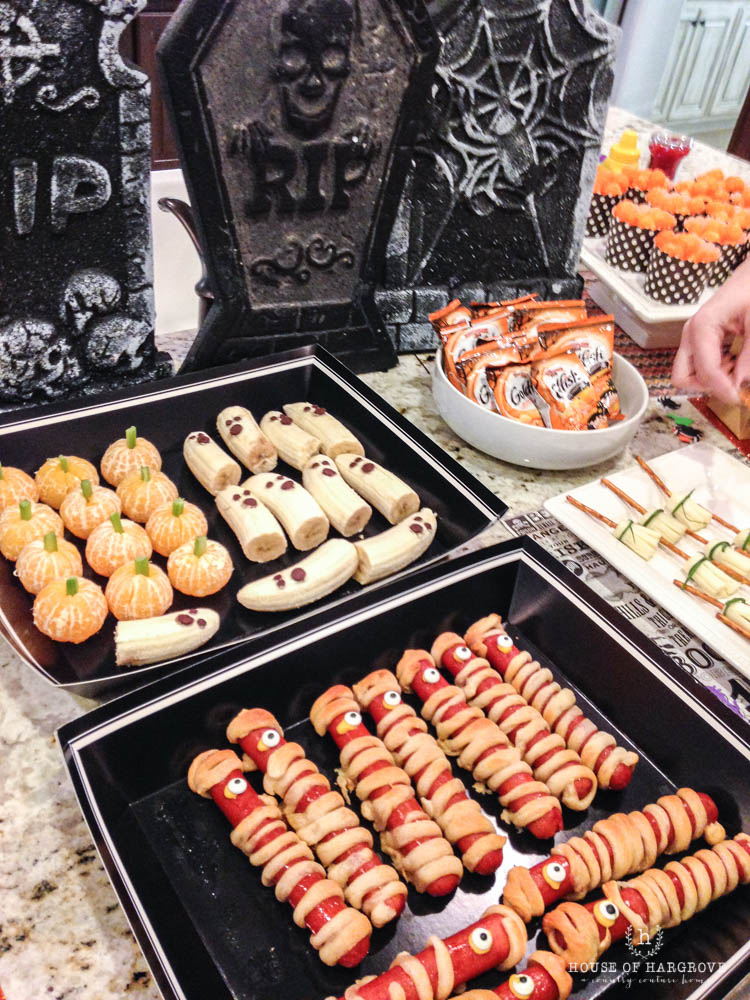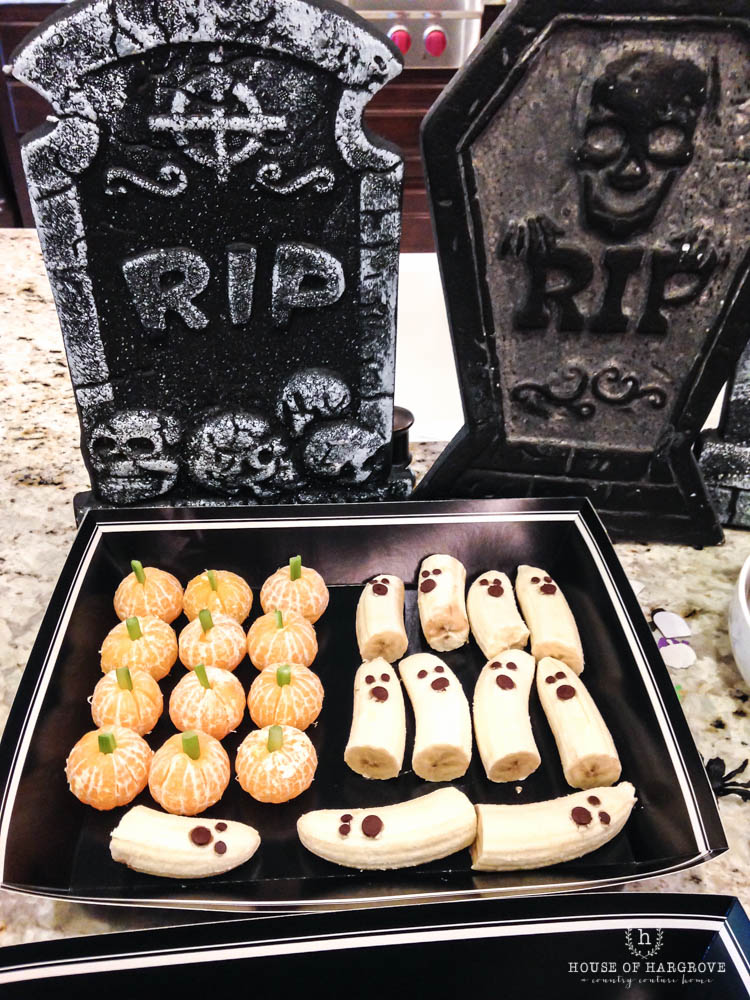 String cheese witch brooms are also a healthy snack!  Cut string cheese  into 3 sections and then stick a pretzel stick on one end and slice the other end.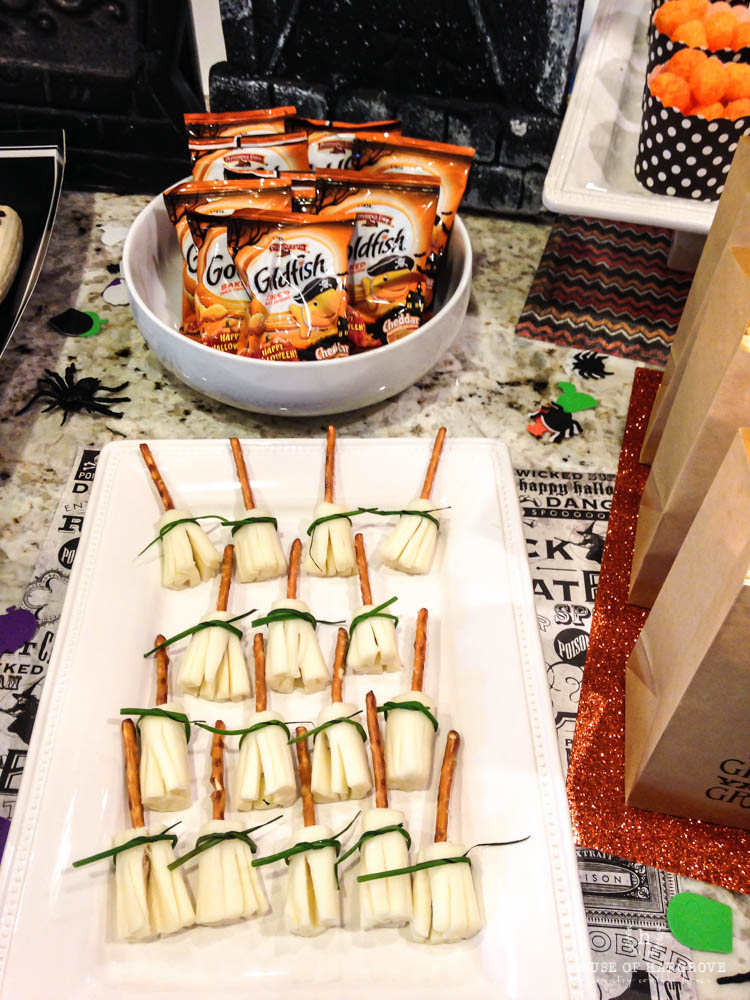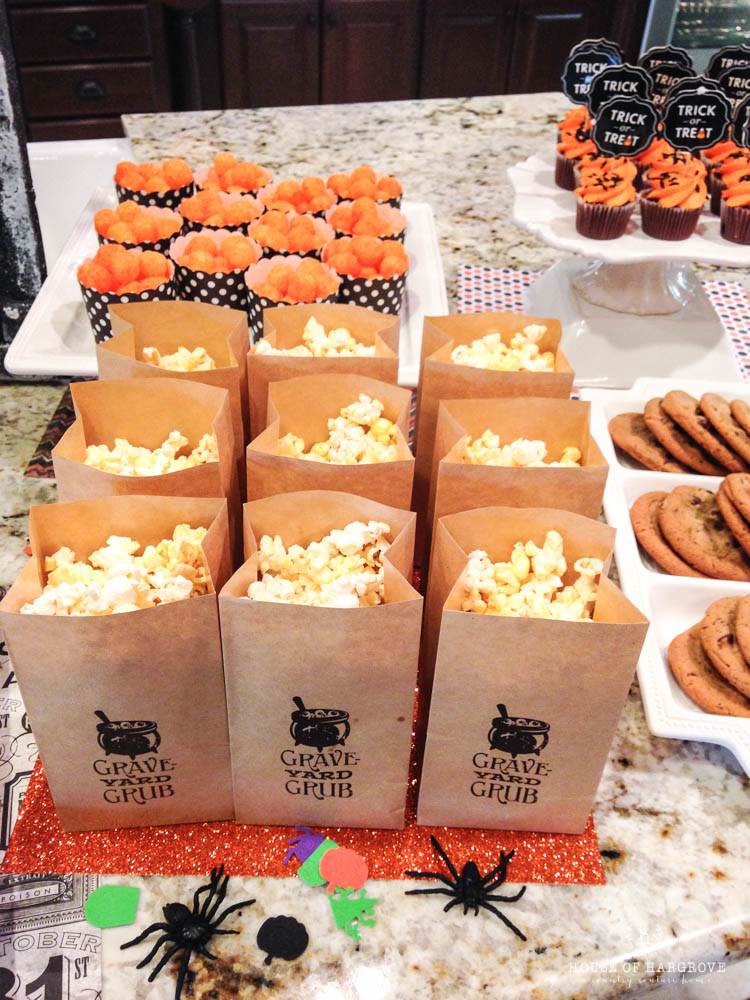 This is my famous spinach artichoke dip…ok so not famous, but I make it all the time!  It is so easy and so yummy!  For Halloween I just took tortillas, cut out spooky trees and tombstones, baked and stuck them in the dip!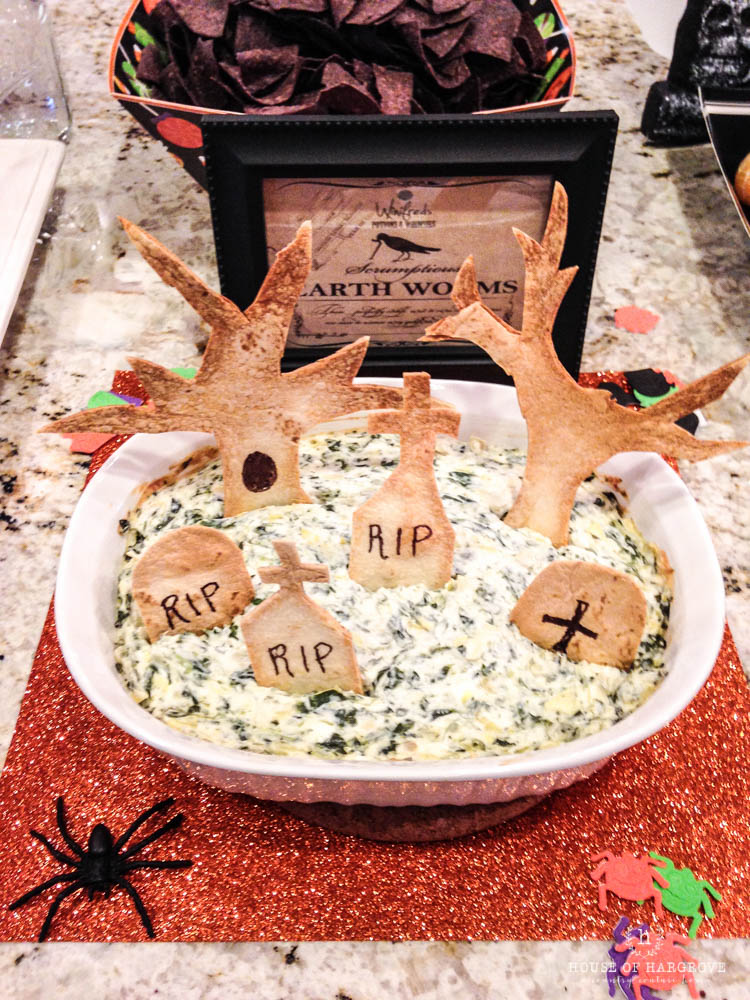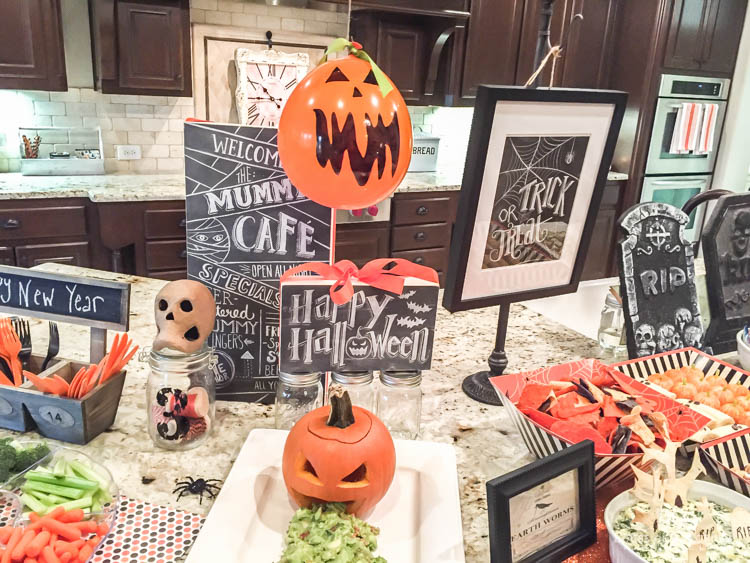 Every Halloween party needs a puking pumpkin right??!!  This one is easy…just add guac!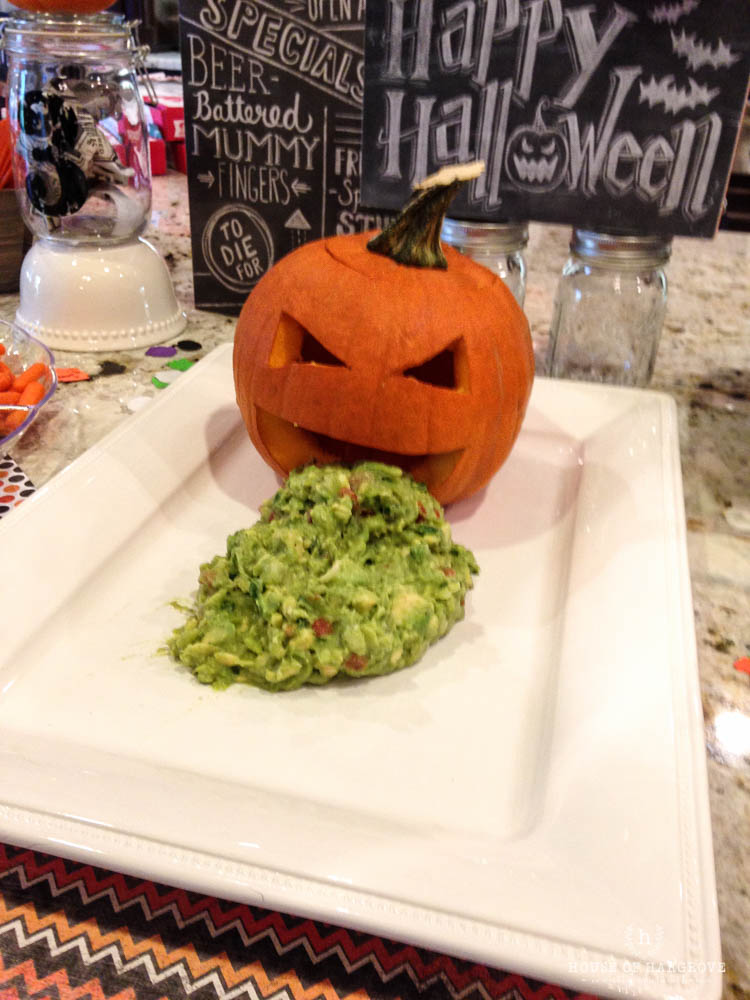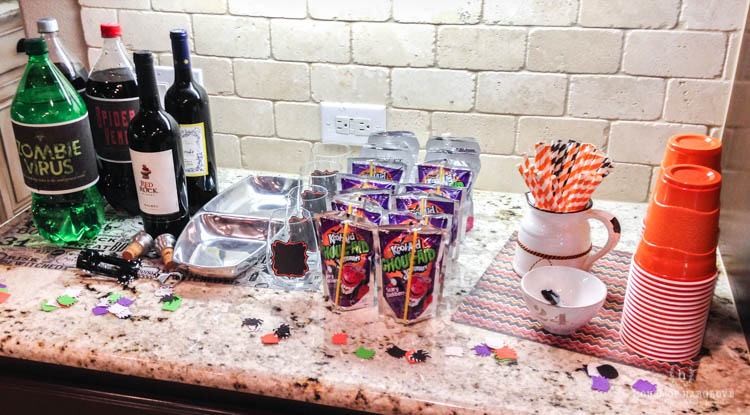 This is a really bad, blurry picture of the kids 2 years ago enjoying their food!  See my little scarecrow?  She doesn't have the full costume on yet!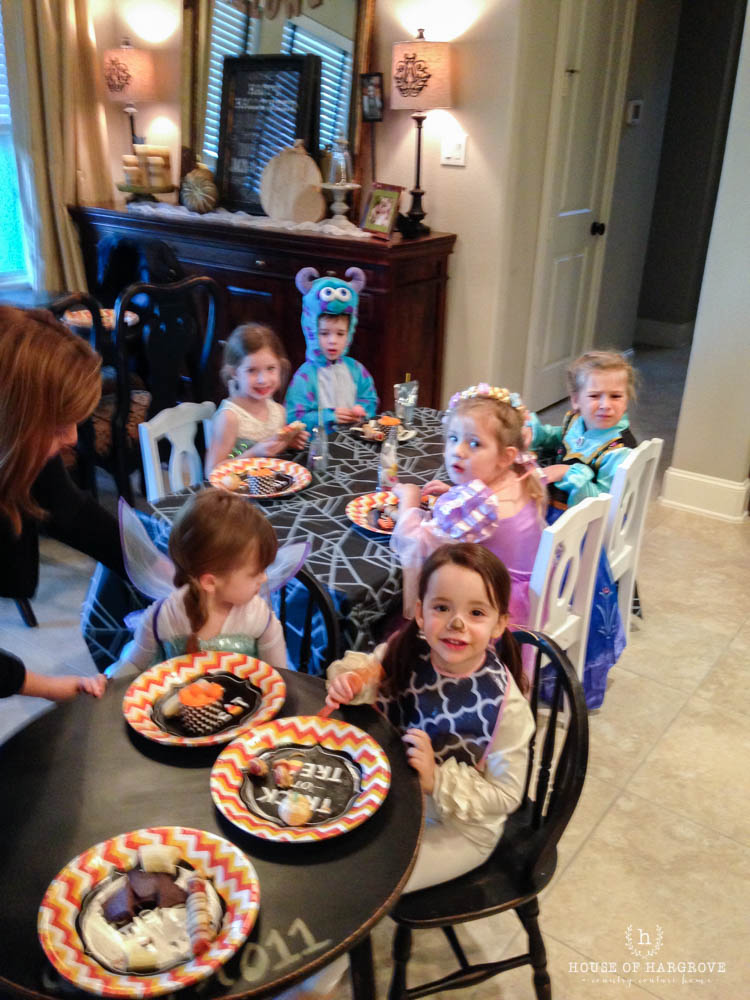 This is the gang last year!  They like to eat fast so they can all get out and start trick-or-treating!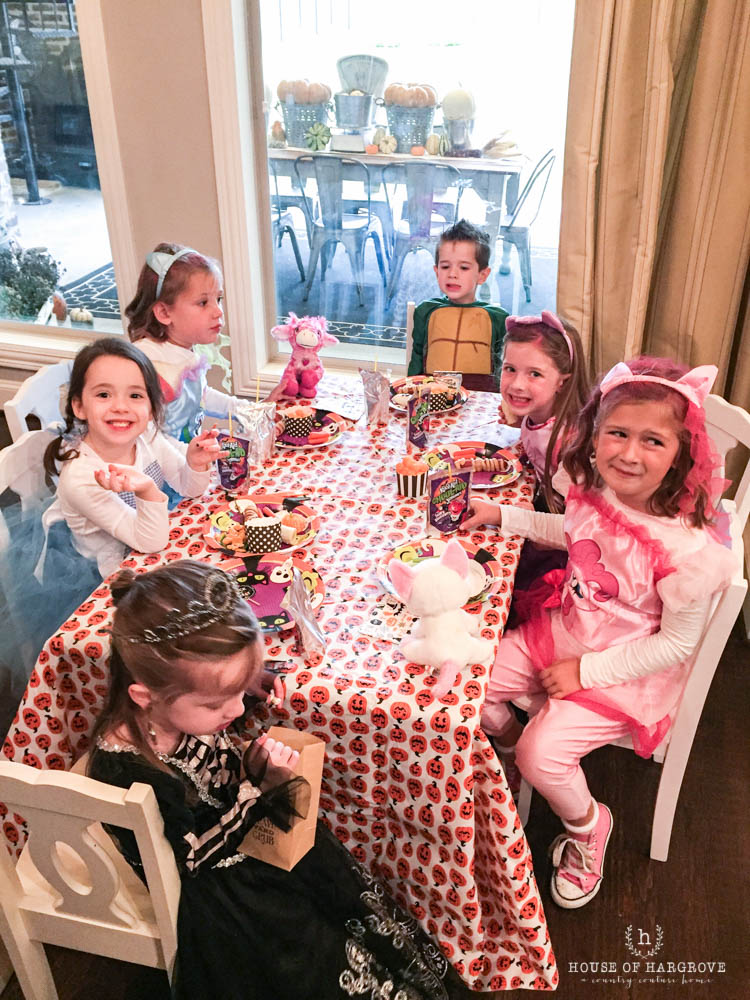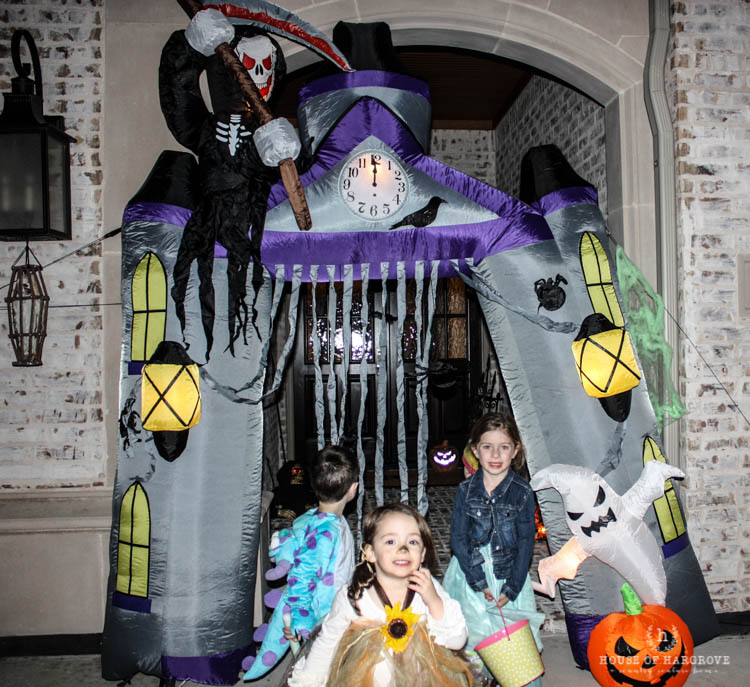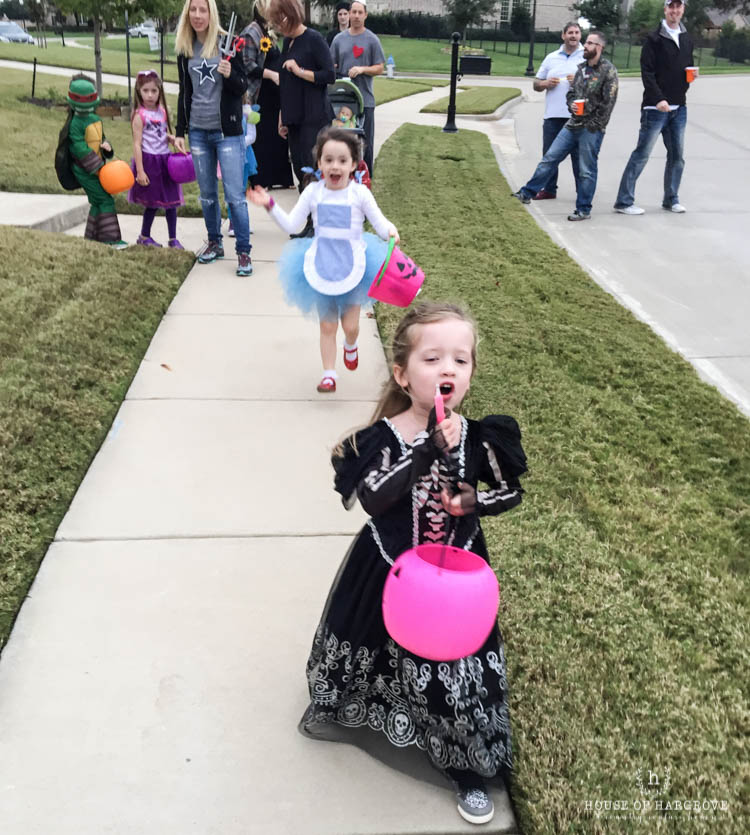 After we finish walking the neighborhood the kiddos change into skeleton jammies and have a candy swap!  The parents might get involved in this too 🙂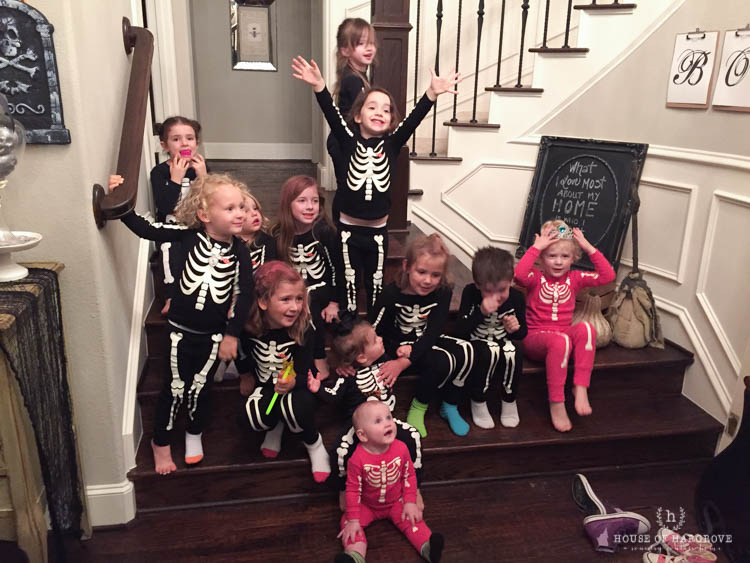 THE LOOT!!!!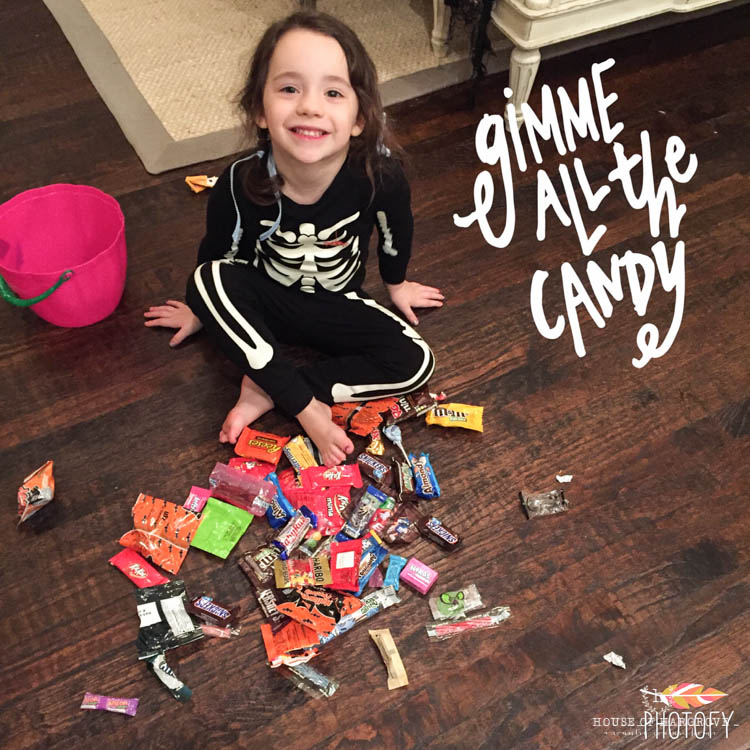 I cannot believe Halloween is only 25 days away!!  Excited to have everyone over again this year!
Hope you got lots of ideas to throw your own trick-or-treat Halloween party!
Our home is all festive and ready to go.  Check out our Halloween home tour.
pin this photo for trick-or-treat party ideas