We should all strive to beautify our lives with everything that is going on. No matter what, a sweet sappy holiday like Valentine's Day always brings out the sweetness in everyone. There is so much love to share, and I wanted to bring all these Valentines Day Ideas right here to you. I do hope you find something you love, whether it's a craft, decor idea, mantel idea, gift, sweet treat, or a fabulous party to throw.
Valentine's Crafts to get you started on the right foot.
The kids would love making these, and then decorating them.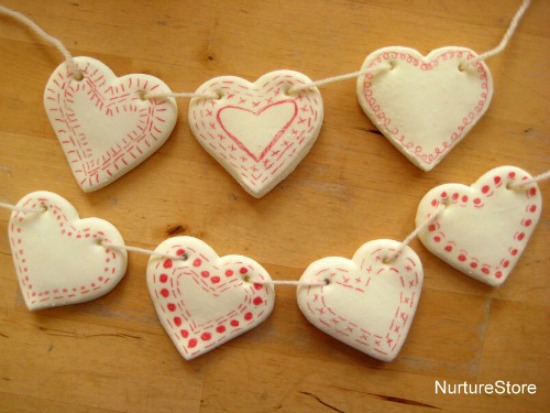 DIY Clay Heart Bunting
I love that you can gift these, and have your friends plant them to watch the love grow!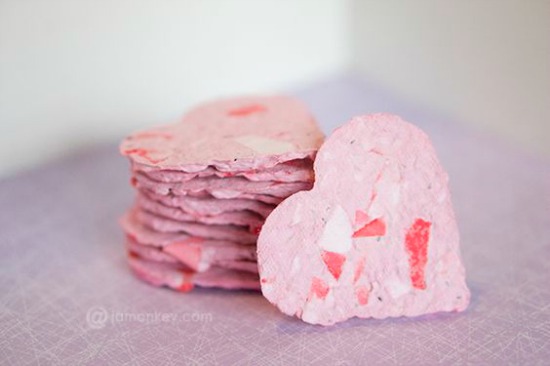 DIY Recycled Seed Paper Heart Valentines
Grab your favorite Valentine colored yarn and make several of these hearts!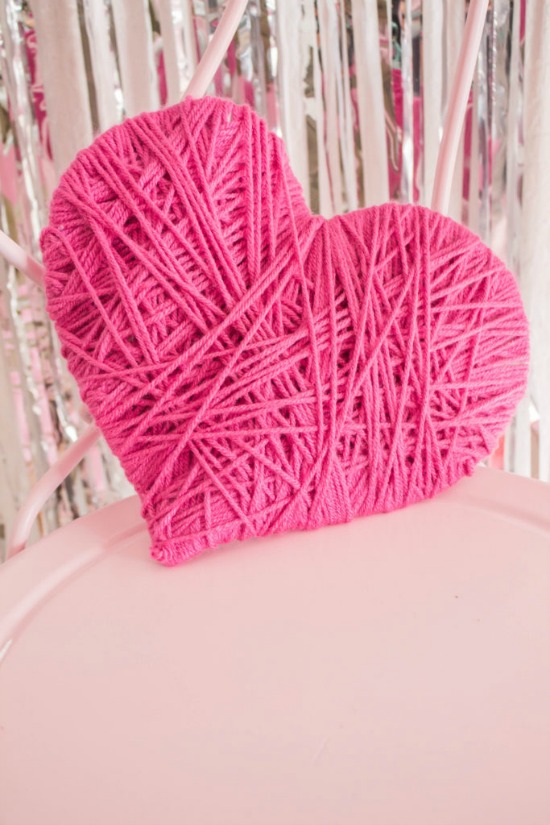 Yarn Hearts
A few buttons, sweet backgrounds and a frame is all you need for this craft.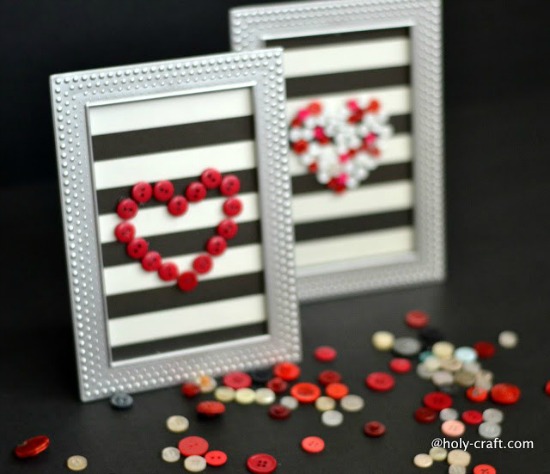 Valentine's Day Button Frame Artwork
The kid in me loves playdough, and they would make great Valentines.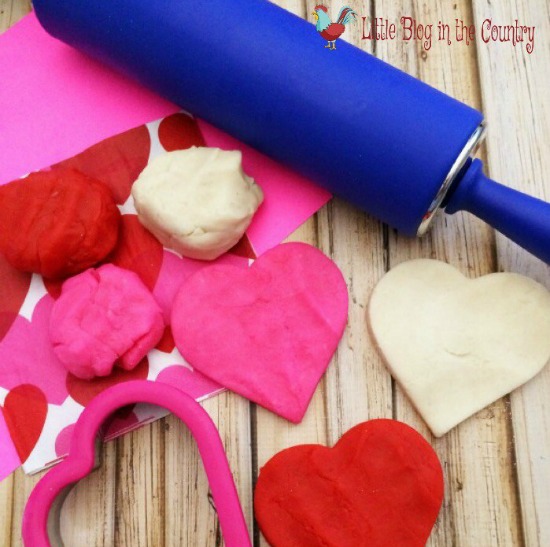 Valentine's Day Play Dough
Here are some Valentine's Decor Ideas to bring some sweetness into your home!
Do a love themed hot cocoa bar!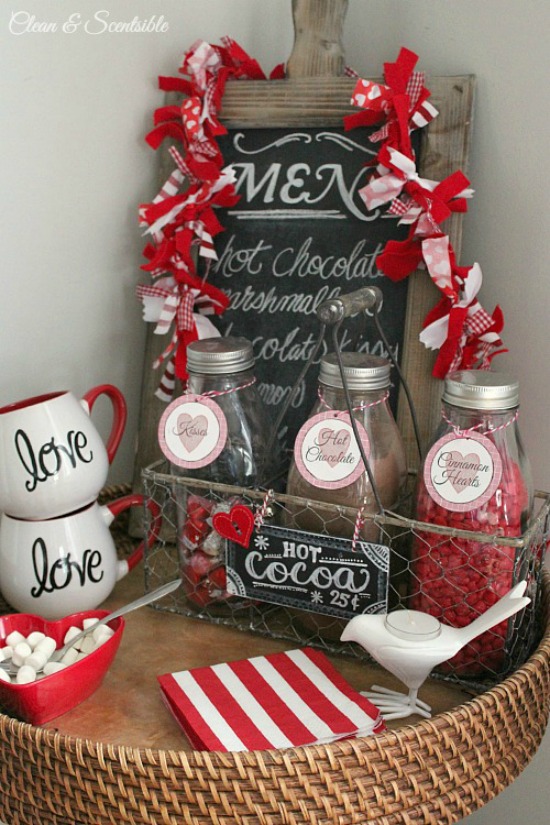 Clean & Scentsible
Use some sweet lanterns to house beautiful light pink/white glittered candles.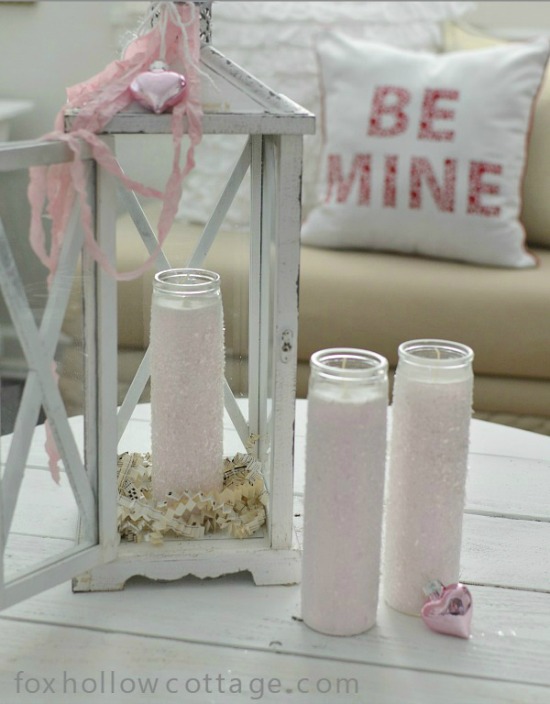 Fox Hollow Cottage
Incorporate some vintage touches like an old repainted ladder with some letters. So many other décor ideas here!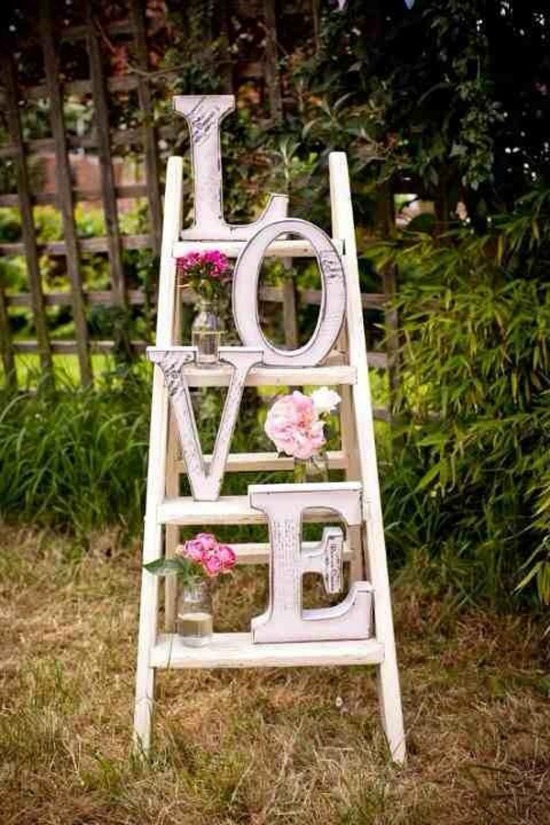 via Home my Design
Decorating can be as simple as putting sweet glittered hearts on branches in a pitcher.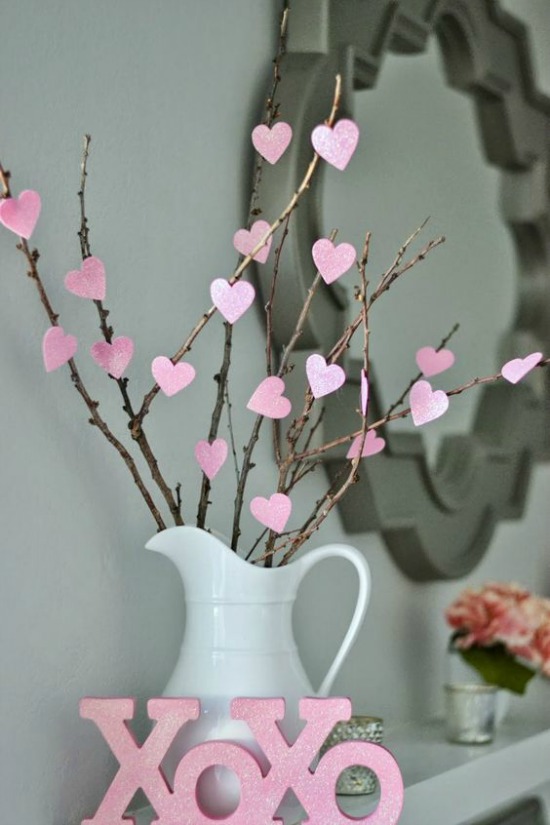 Money Hip Mamas
I have always loved the idea of using conversation hearts as decor somewhere!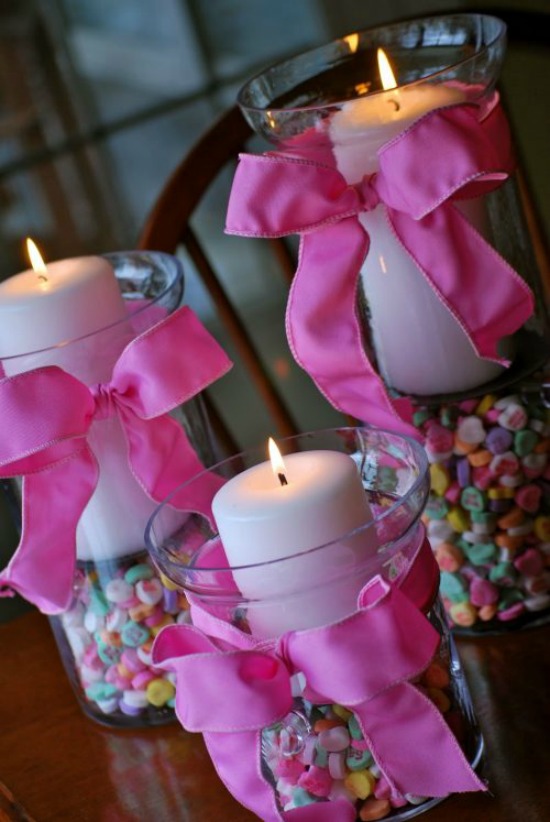 Amanda Jane Brown
Get creative and think outside the box with some of these Valentine's Day Gifts.
Each side has a different color heart-the possibilities are endless!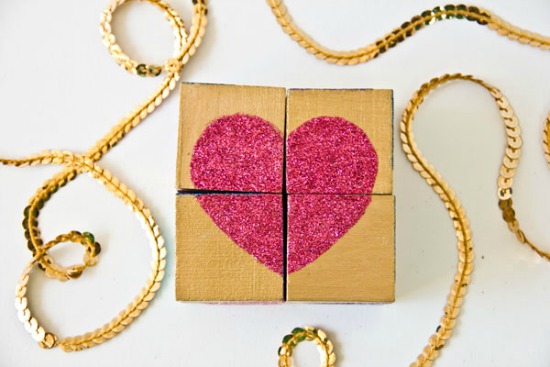 DIY Glitter Block Puzzles
Perfect for the ones who love baths.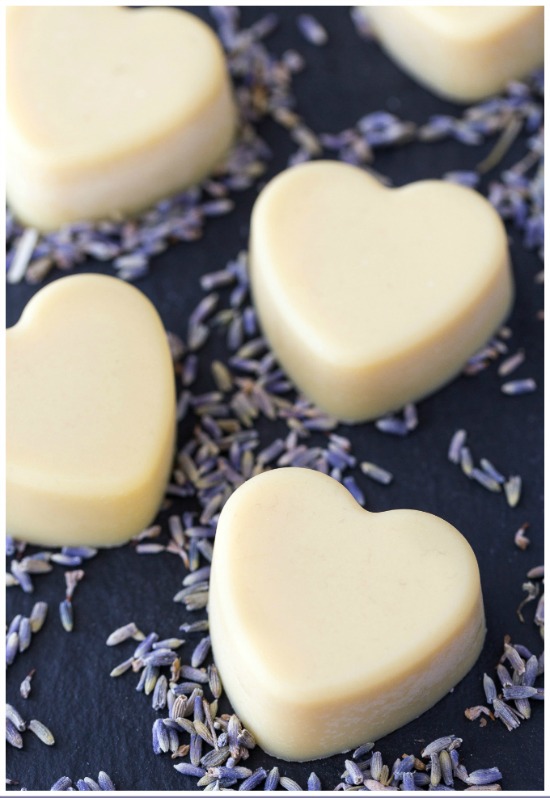 Lavender Bath Melts
I love sugar scrubs and this one is perfect for Valentine's!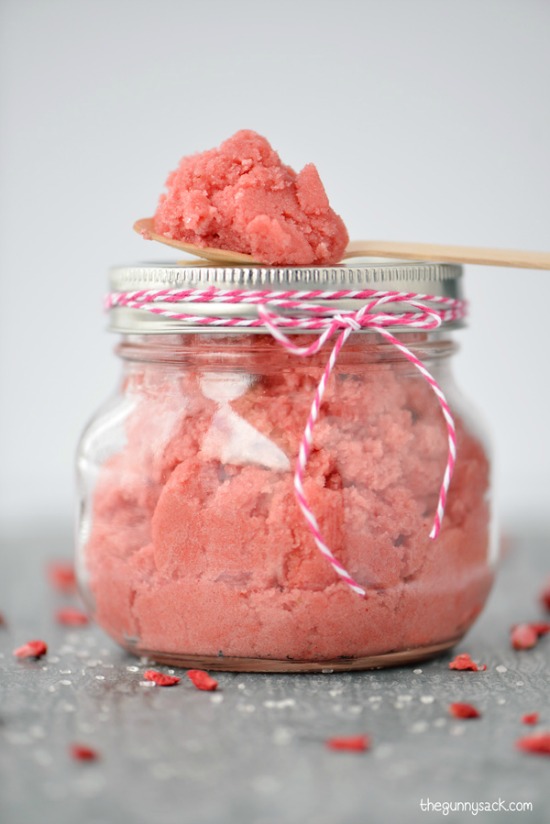 Strawberry Sugar Scrub
Does your little one have a favorite teacher? She'd love this thoughtful gift!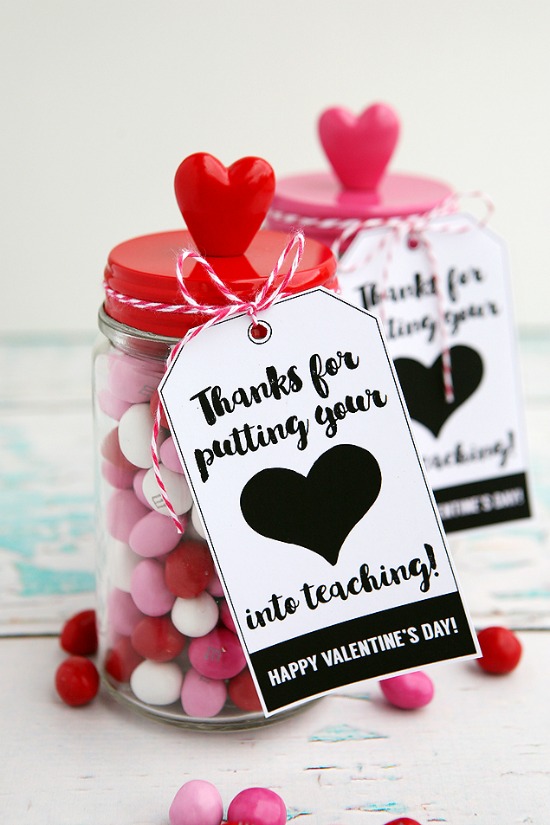 Valentine Teacher Gift
You could do these heart jars for just about anybody in your life! The printables are gorgeous!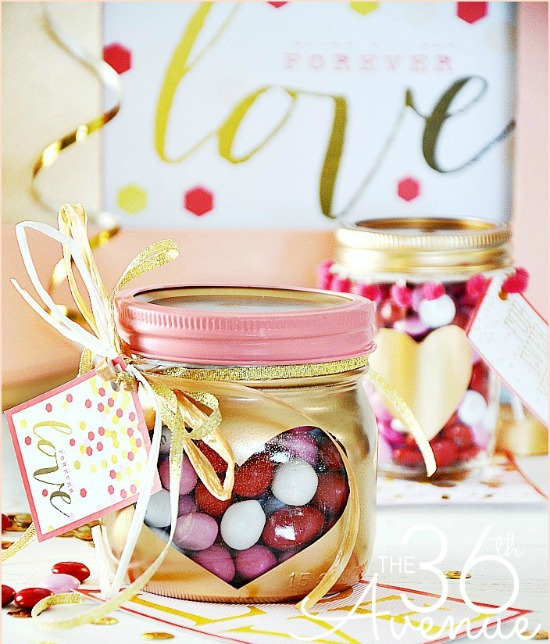 Valentine Heart Jars
Here are some beautiful Valentine Mantles to warm your heart.
This is not all the decorating they did, you should click over to see their tree, yes- a Valentine's TREE!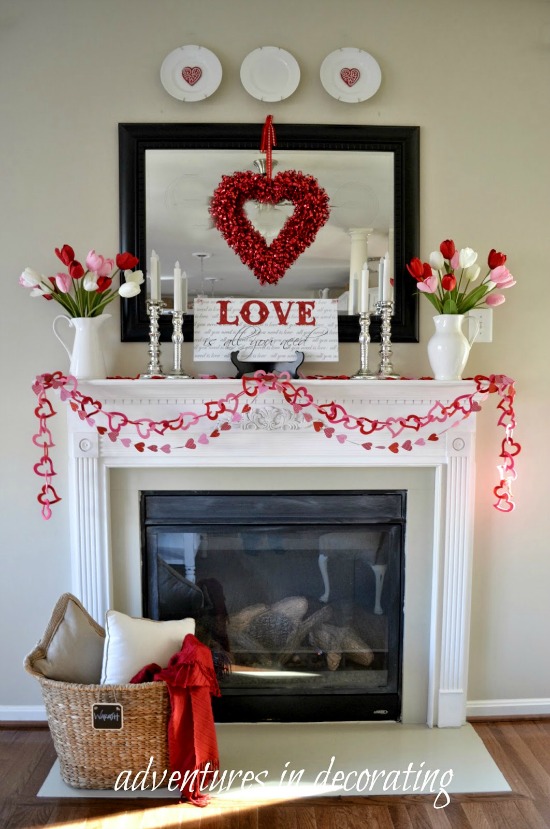 Adventures in Decorating
The heart cards garland is my absolute favorite thing here! And you can make your own too!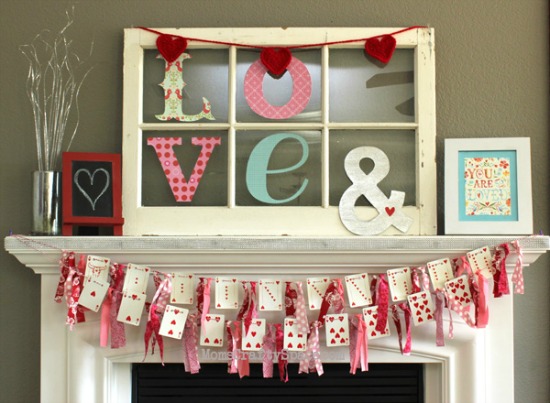 Happiness is Homemade
Loving the addition of the turquoise with all the pink!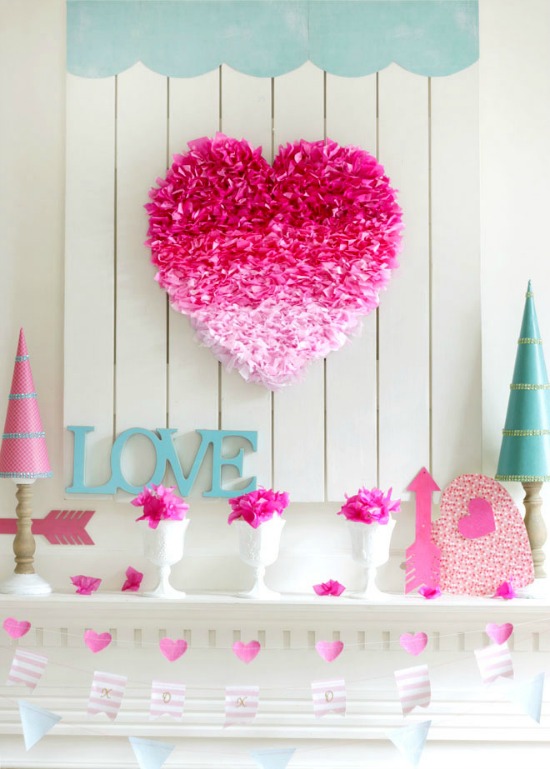 Remodelando la Casa
That tassel garland sings to my heart along with all the pretty flower decor!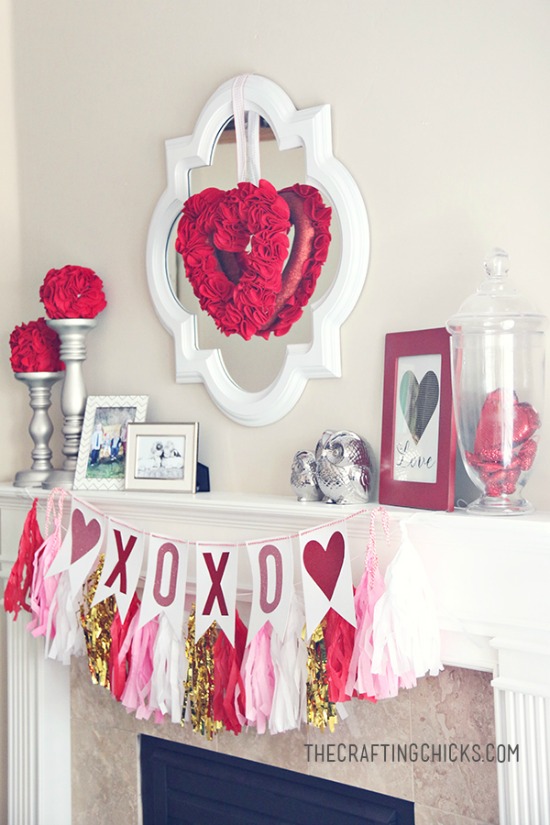 The Crafting Chicks
Heart bunting everywhere! The red framed bunting can be made so easily!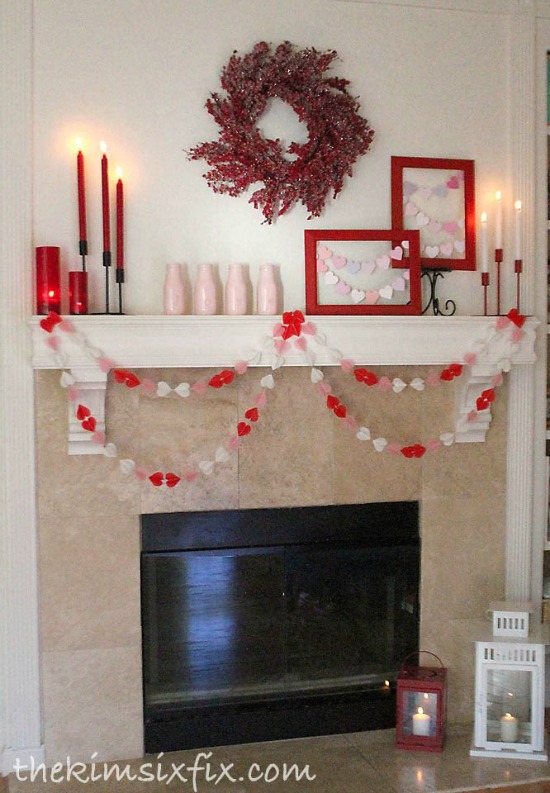 The Kim Six Fix
Fabulous Valentine's Parties that are swoon worthy!
Host a Valentine Card Making Party the weekend before Valentine's! This is a great party for all ages of kids.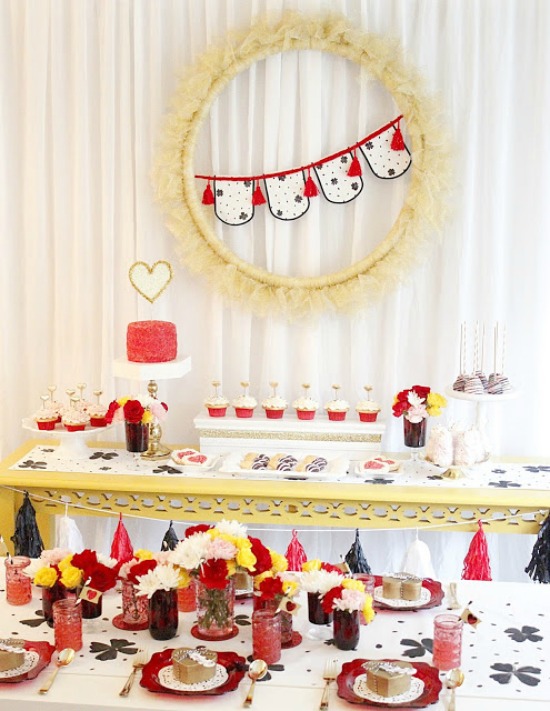 A Lovely Design Valentine Making Party
This dinner party is destined to give your family and kids LOTS of giggles and quality time together.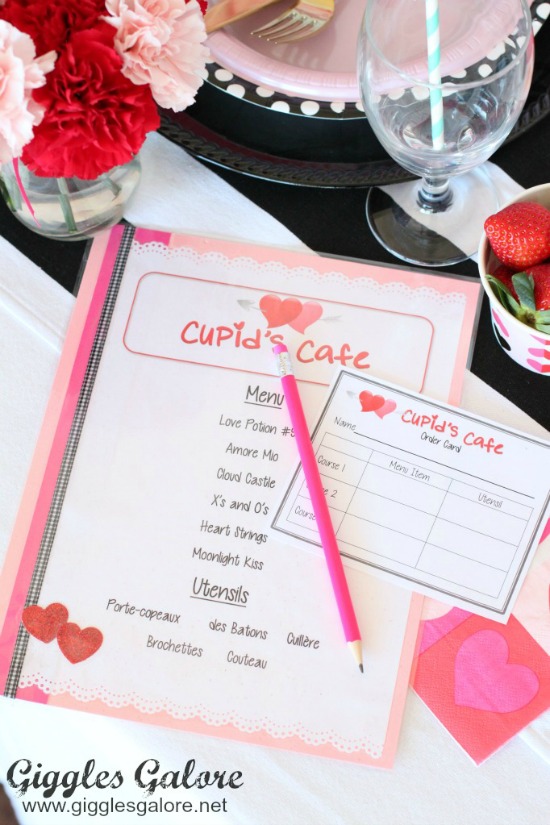 Giggles Galore Cupid's Cafe Party
Such a beautiful tablescape for a sweet Valentine's Day dinner!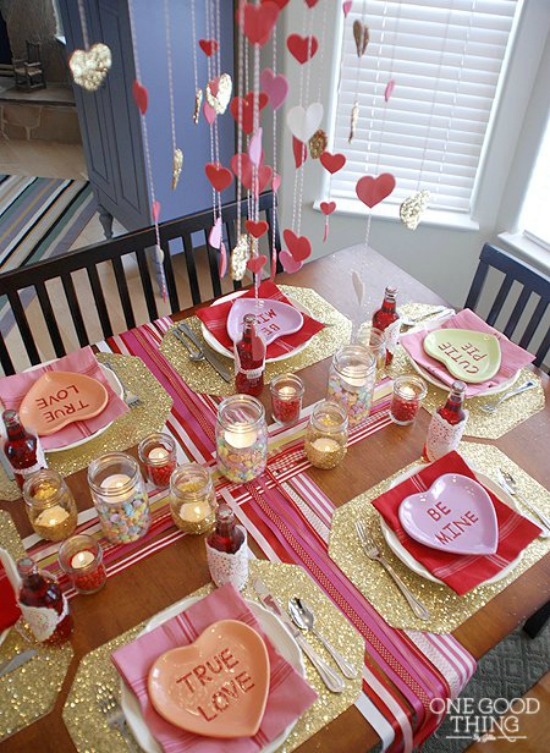 One Good Thing by Jillee Valentine's Tablescape
You could do this with your girlfriends or even with your kids! A waffle bar is a fantastic idea.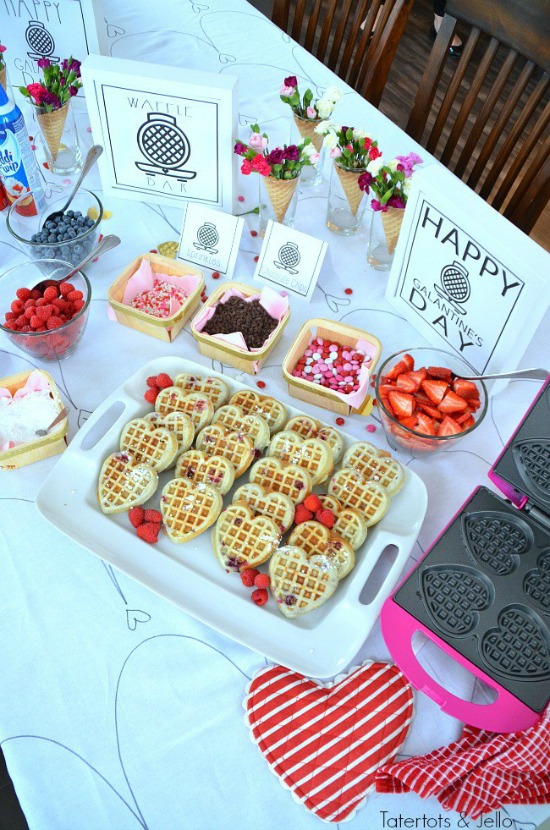 Tatertots & Jello Ultimate Galentine's Party
This party combines several of my favorite colors and the sweetest decor ideas I have seen for this love day!
The Party Porch Follow Your Heart Party
Decorate with some of the sweetest Valentine's Day Printables!
How sweet is this printable!? There are several others to choose from too!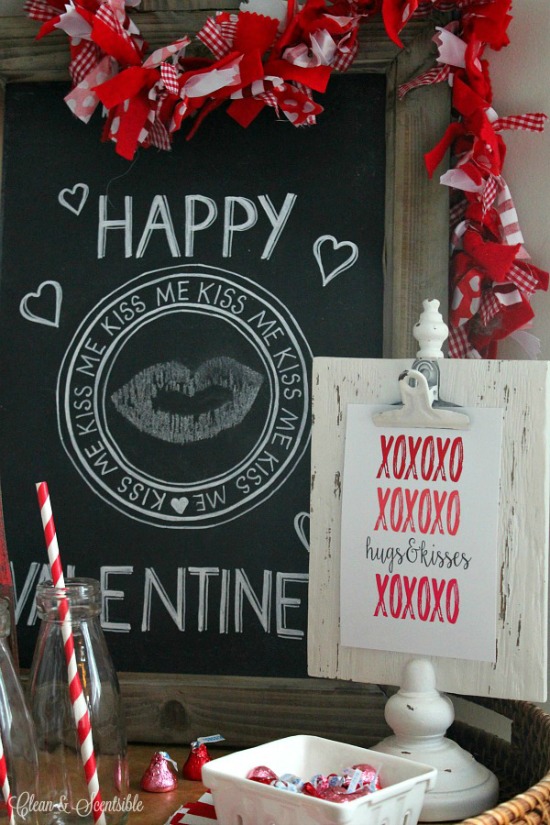 Clean & Scentsible
Make some of these paper fortune cookies for your kids lunchboxes, or even for a Valentine's Day dinner!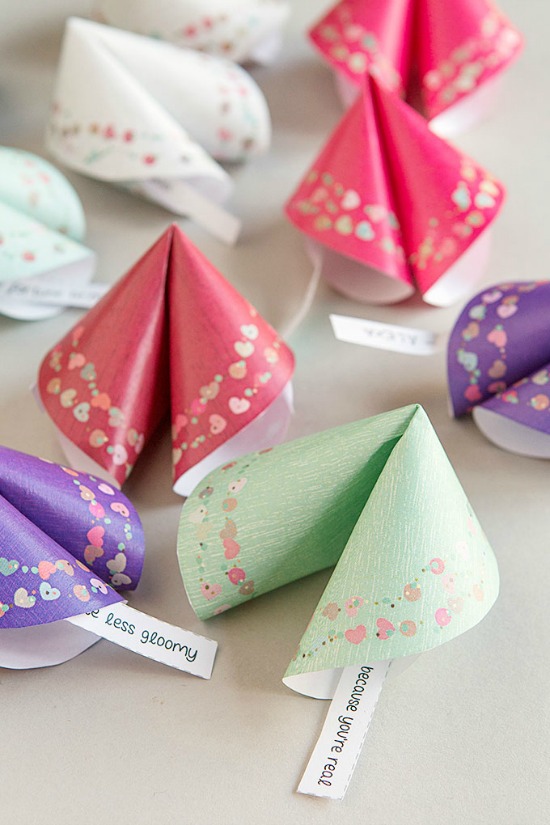 Ever Mine
8 free printables and they're all lovely!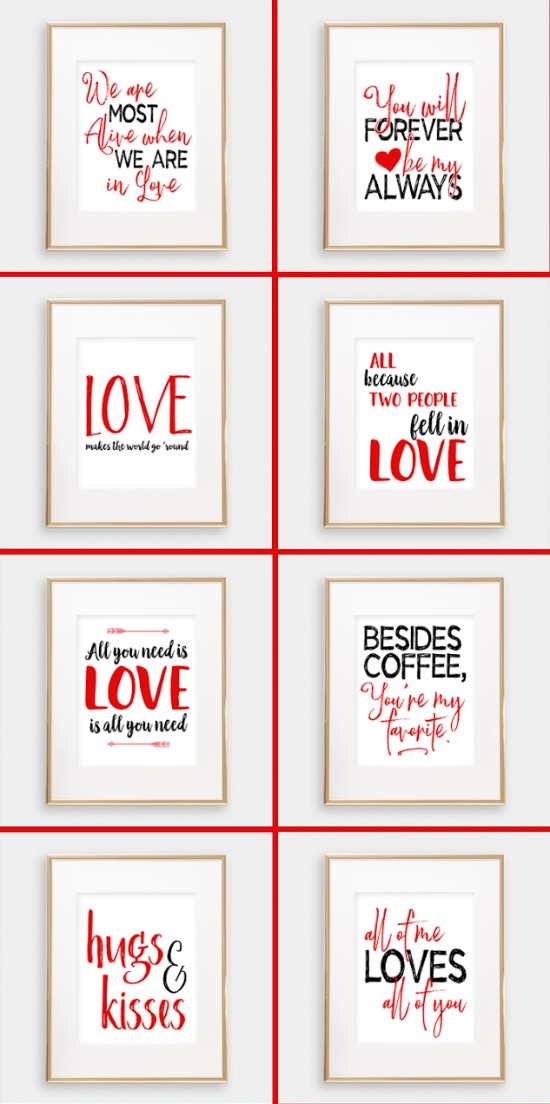 I should be mopping the floor
You could get SO creative with this whole set of free printables!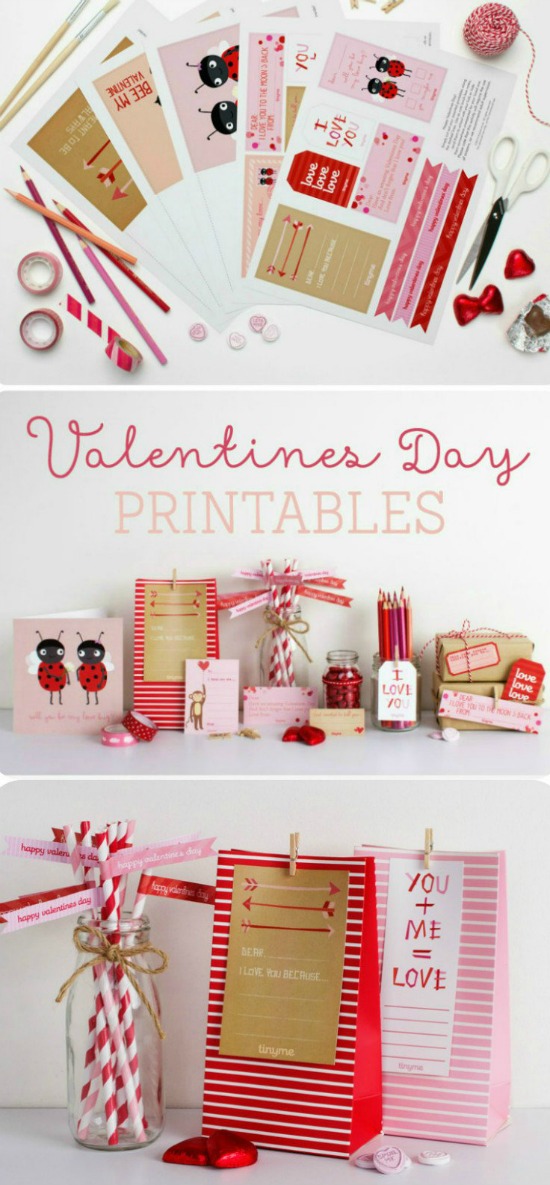 In the Playroom
I love the chalkboard look for every.single.holiday and these would make the perfect cards for your sweethearts.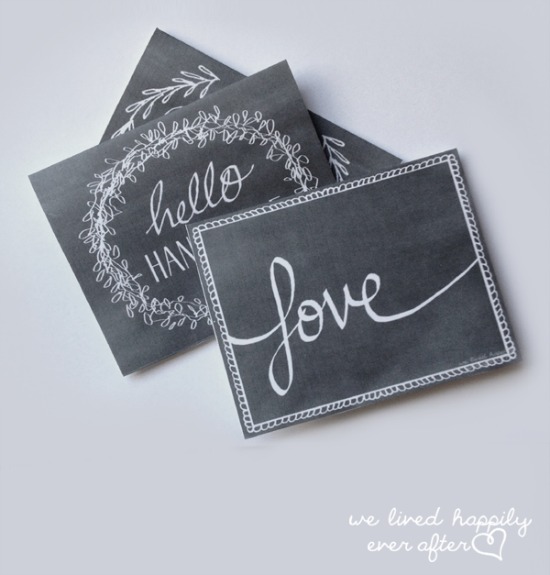 we lived happily ever after
Valentine's Sweets that are definitely drool-worthy.
Have your loves wake up to these on Valentine's Day!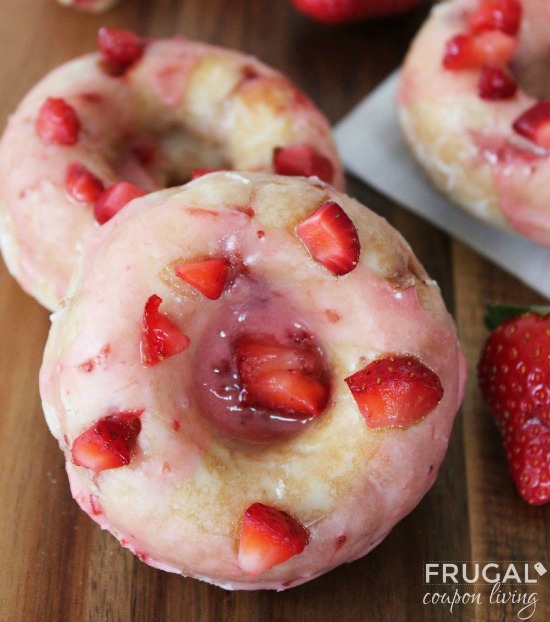 Baked Strawberry Glazed Donuts
These would be a great snack, or a sweet thoughtful gift.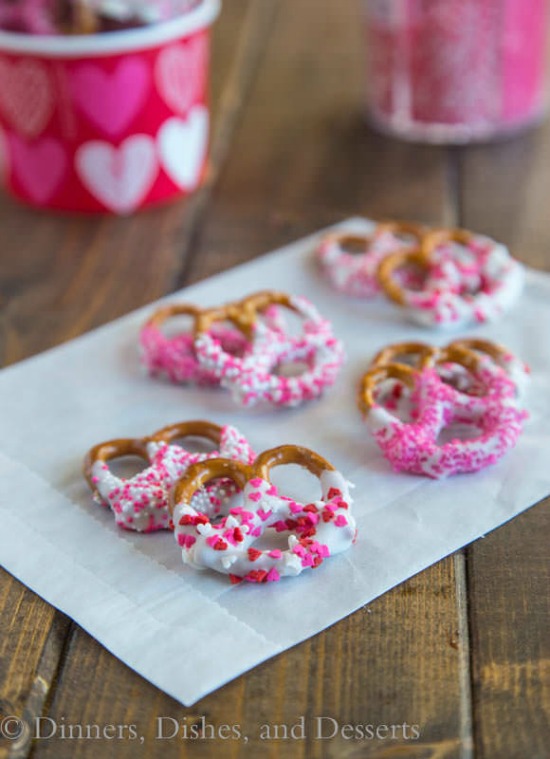 Chocolate Covered Pretzels
This cake looks amazingly delectable, and perfect for a Valentine's Day dessert!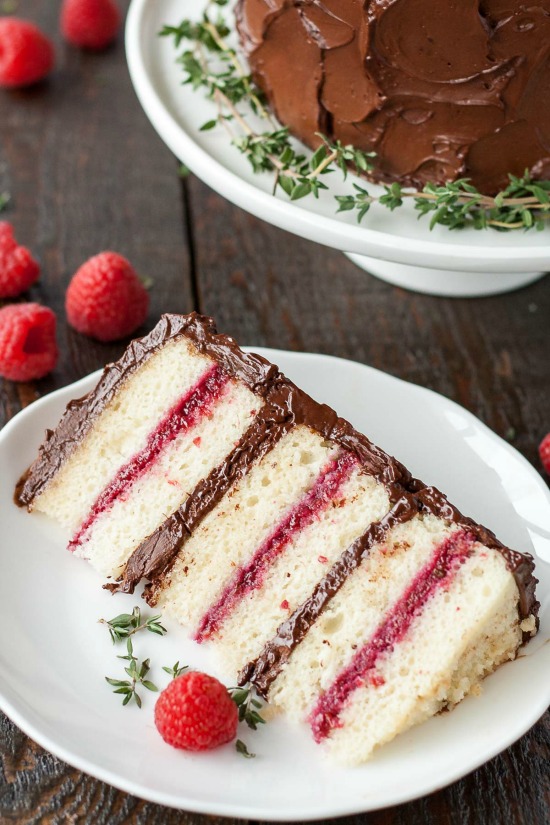 Chocolate Raspberry Layered Cake
These cookies look perfect! Anybody would love a stack of these!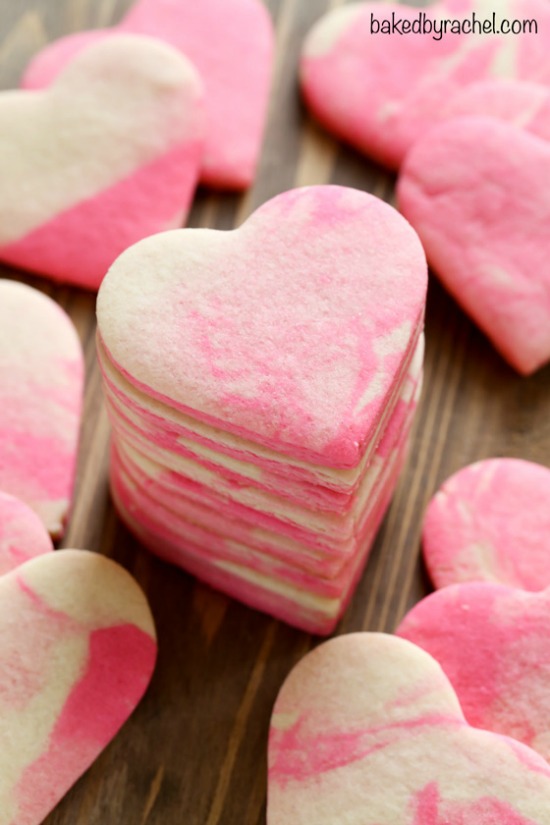 Marbled Valentine Sugar Cookies
What's better than a soft, cakey cookie? Yummy cream sandwiched between two of them!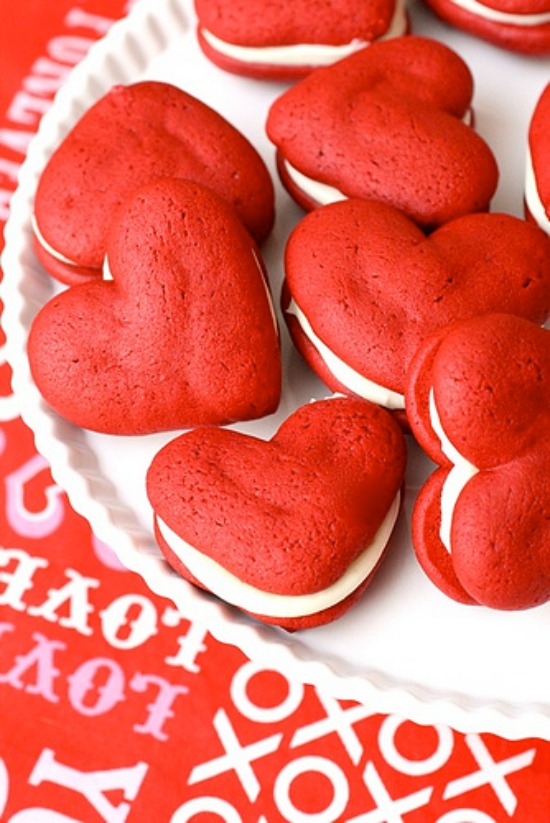 Red Velvet Whoopie Pies
Adorn that front door of yours with a pretty Valentine's Wreath!
Lots of red and pink deco mesh make a beautiful wreath, especially with all the hearts!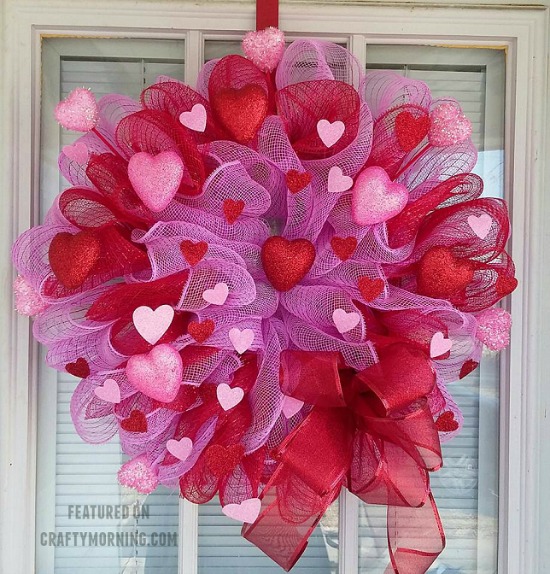 Deco Mesh Valentine's Wreath
If burlap is more your thing, this one is a simple DIY!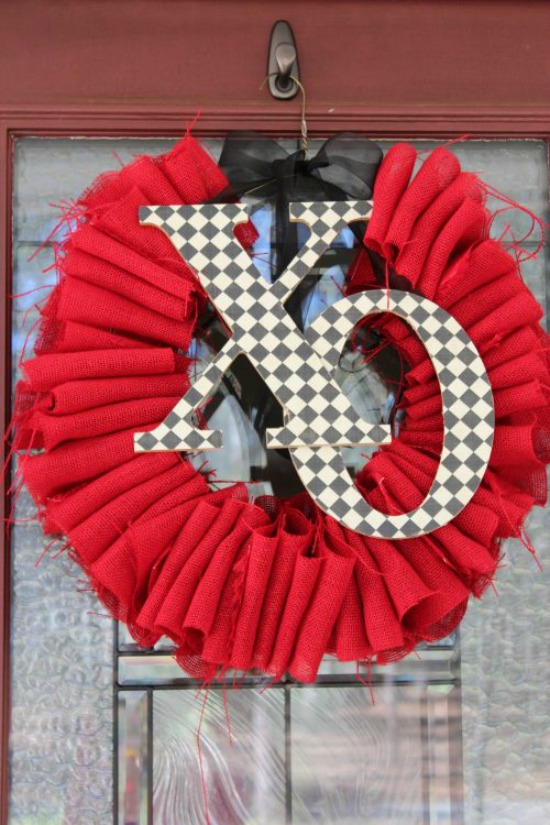 DIY Burlap Valentine Wreath
One basic heart wreath form can create so many possibilites- I personally love the pom poms!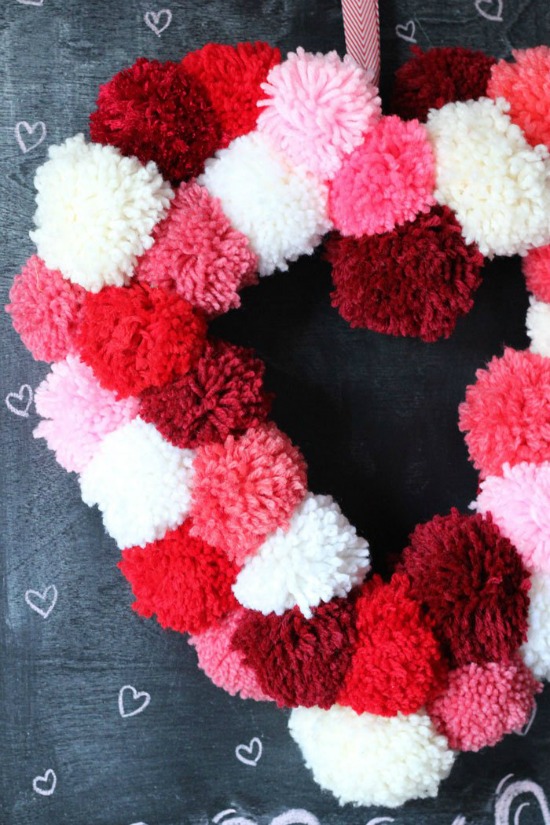 Heart Shaped Wreath with Pom Poms
This is a sweet crafty wreath that would be great for the kids to make!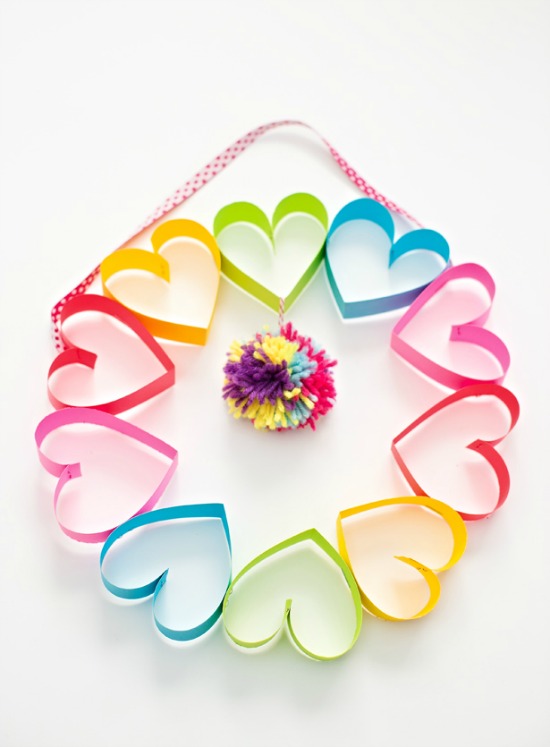 Paper Heart Valentine Wreath
With lots of ribbons to choose from, you could create the perfect wreath!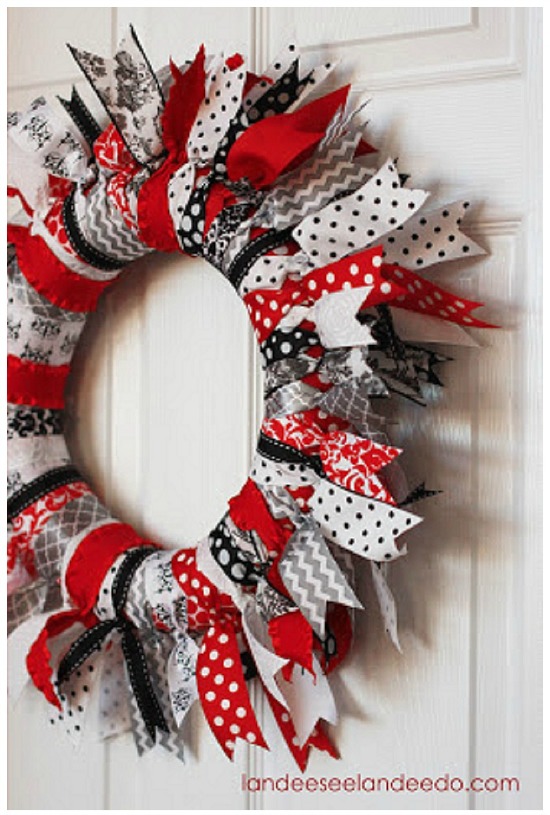 Valentine Ribbon Wreath
I hope you found some more Valentines Day Ideas to love!