Hi Ladies! Happy Sunday! I am so excited to show you some amazing new athleisure wear & bargain jackets! I am constantly shopping at Nordstrom (I have it pretty bad, huh?) to find the best deals for you and the newest items before they sell out! I hope that you will follow me on Instagram and Facebook because I will be posting throughout the week when I find these great deals! I just created these accounts so that I can share things with y'all between my weekly posts.  I have some great tricks up my sleeve today, so grab your coffee and come along on a little shopping trip that will help you add some amazing new athleisure wear and warm you up with some cute jackets without breaking the bank! I'm also showing you the BEST DRESS that's on sale right now!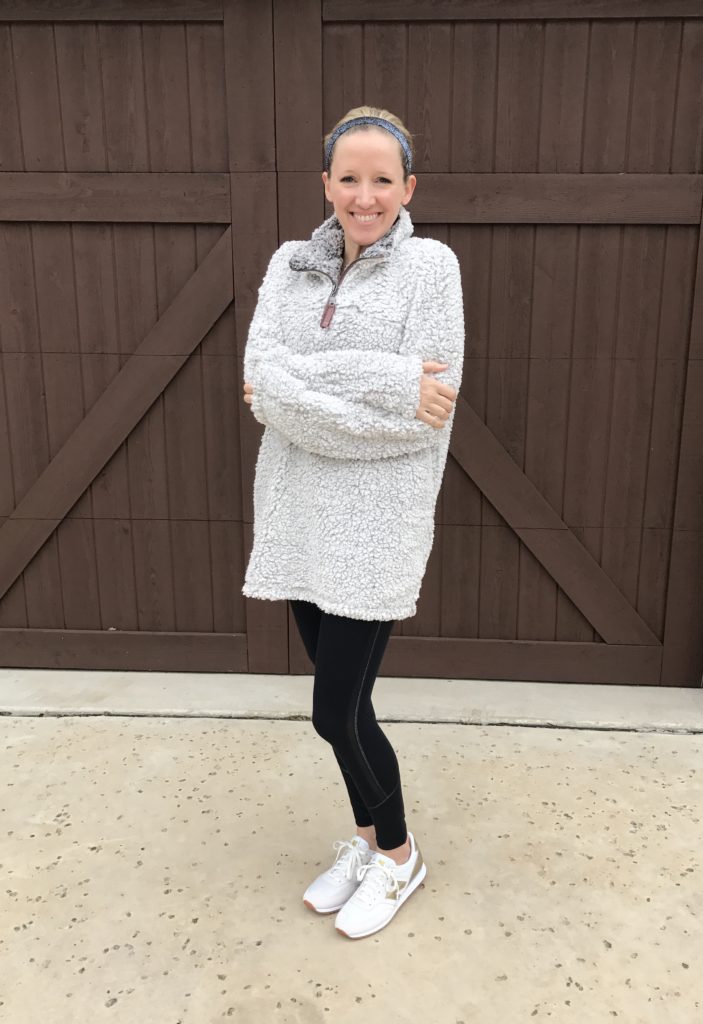 I'm going to start off with a splurge item, but I'm telling you, it's worth it! This PULLOVER is the softest and coziest thing you have ever felt! A good friend of mine got one and I was drooling over it when I saw it! I literally just wanted to give her a hug because it's so soft and fluffy! They are actually a men's pullover so you will wear it oversized.  It will look so cute with skinny jeans and tall boots too! I'm wearing the large in Putty and I think the medium would look good too.  These are really hard to get your hands on right now, so I would suggest snagging yours quickly! I am so excited that Nordstrom even has them right now.  They have been sold out! If they are out of your size, keep checking back because I've noticed they will restock sizes here and there.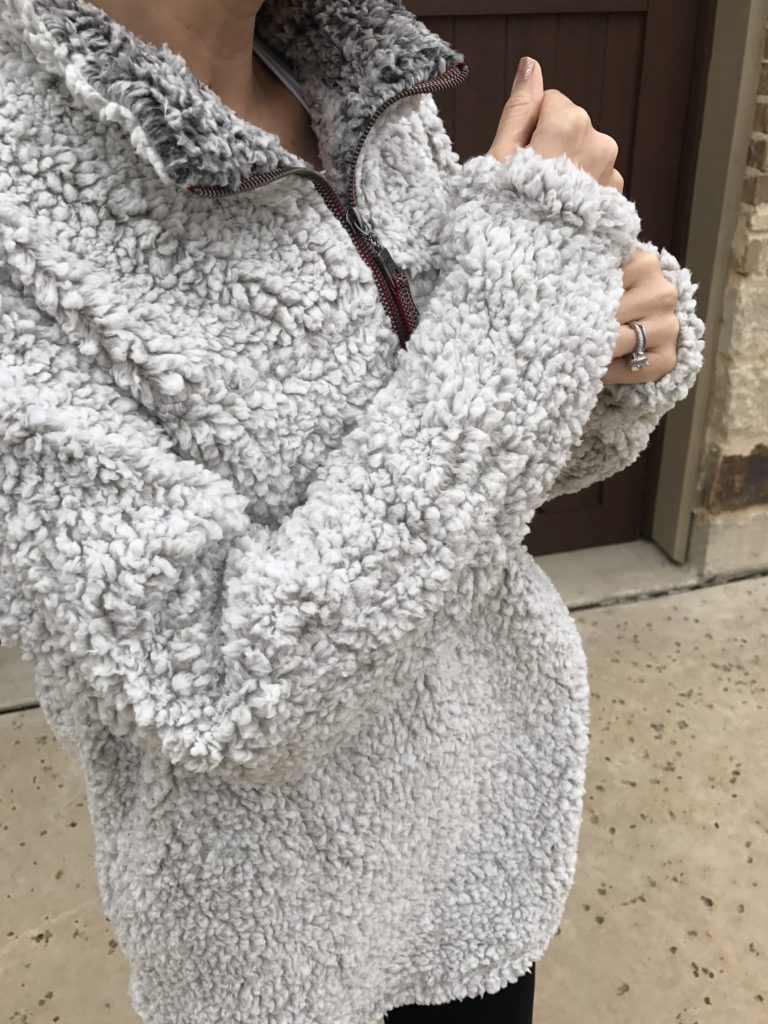 I really like the detail on the zipper!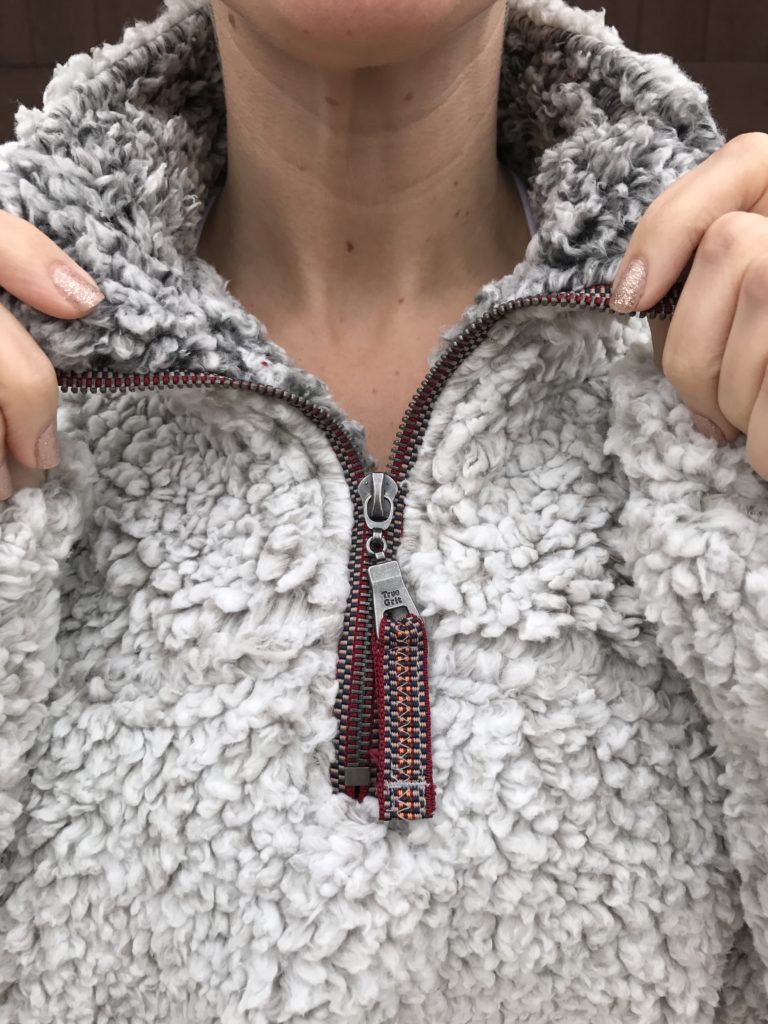 I thought my new SNEAKERS looked great with the pullover and these great new LEGGINGS.  They have a cute thin mesh "stripe" down the sides.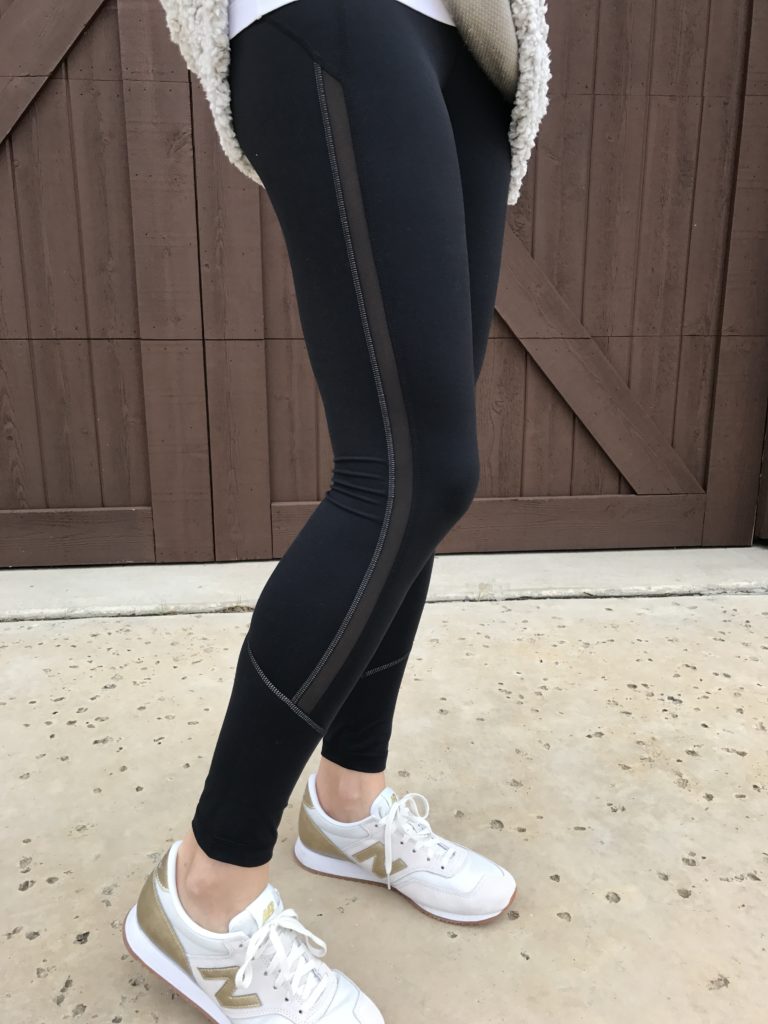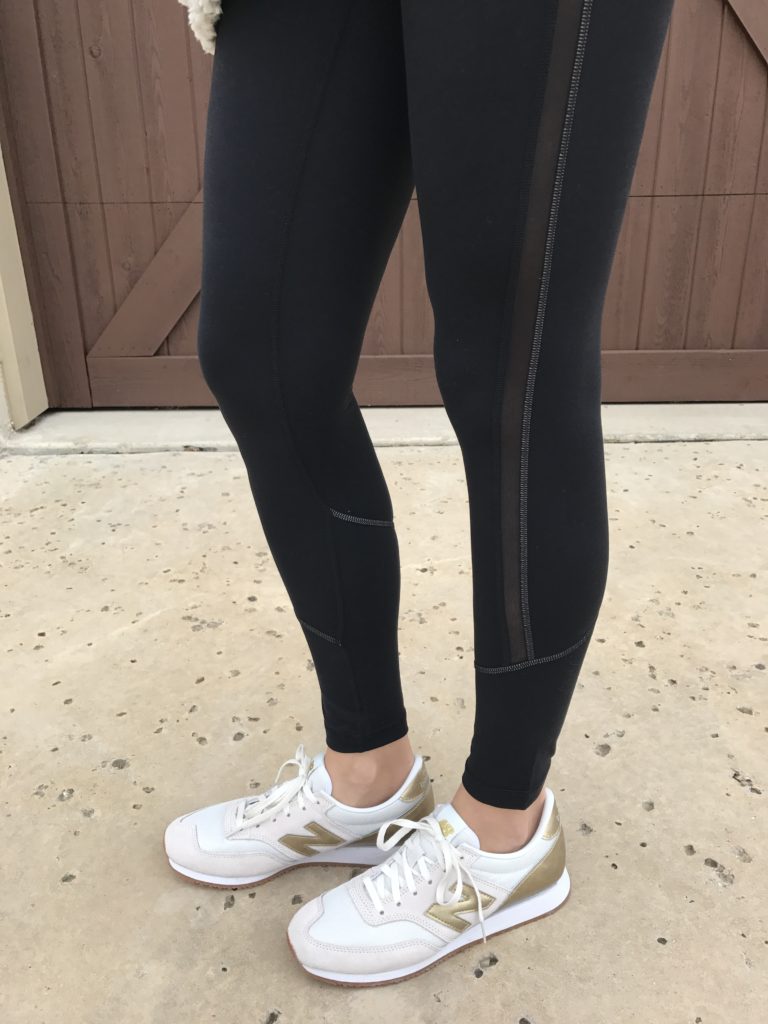 This is exactly what I wore to the gym the other day and these CROPS are truly some of my favorites!  They are comfy to exercise in and I love the zippers up the side and the mesh panels! I also have to tell you all about the best headband in the entire world! Seriously, it has velvet on the underside so it doesn't move on your head! Not to mention that I think it is the cutest headband ever! I have lots of them because they come in many colors but I wear THIS ONE and my BLACK ONE the most! I prefer the 1″ width like I am wearing in the pictures.  Remember this awesome V-NECK (only $17)? I'm wearing the black one today to workout! It's perfect to exercise in or throw it on with some jeans! These are my favorite SHOES to Zumba in and I am still loving my new APPLE WATCH BAND!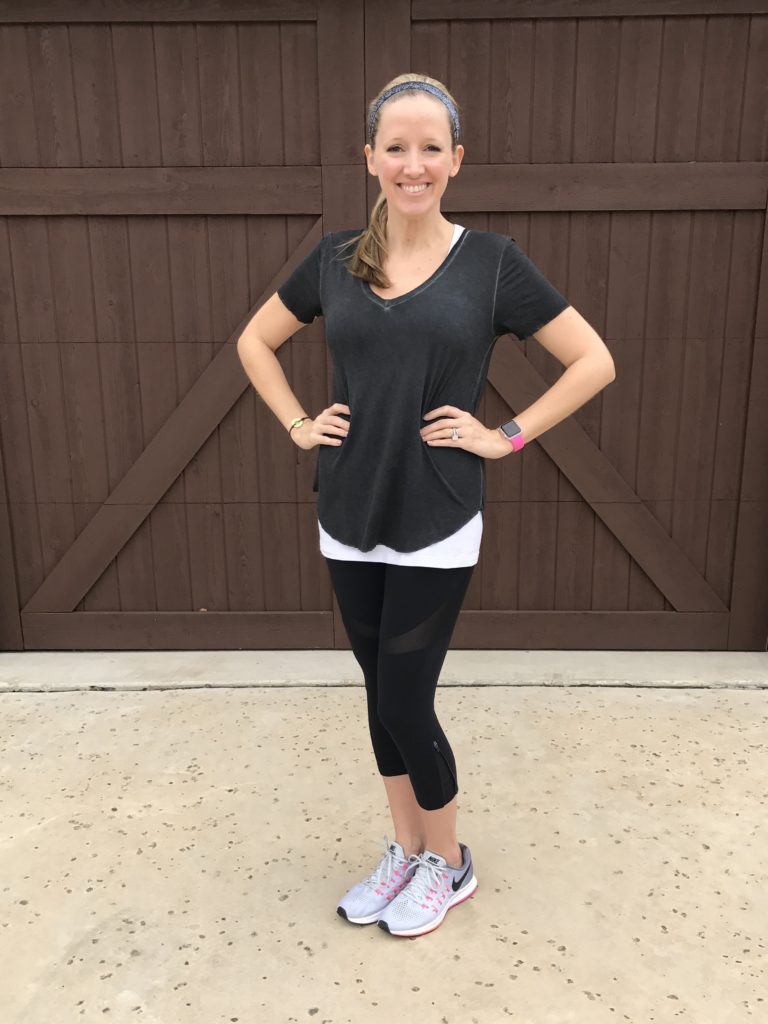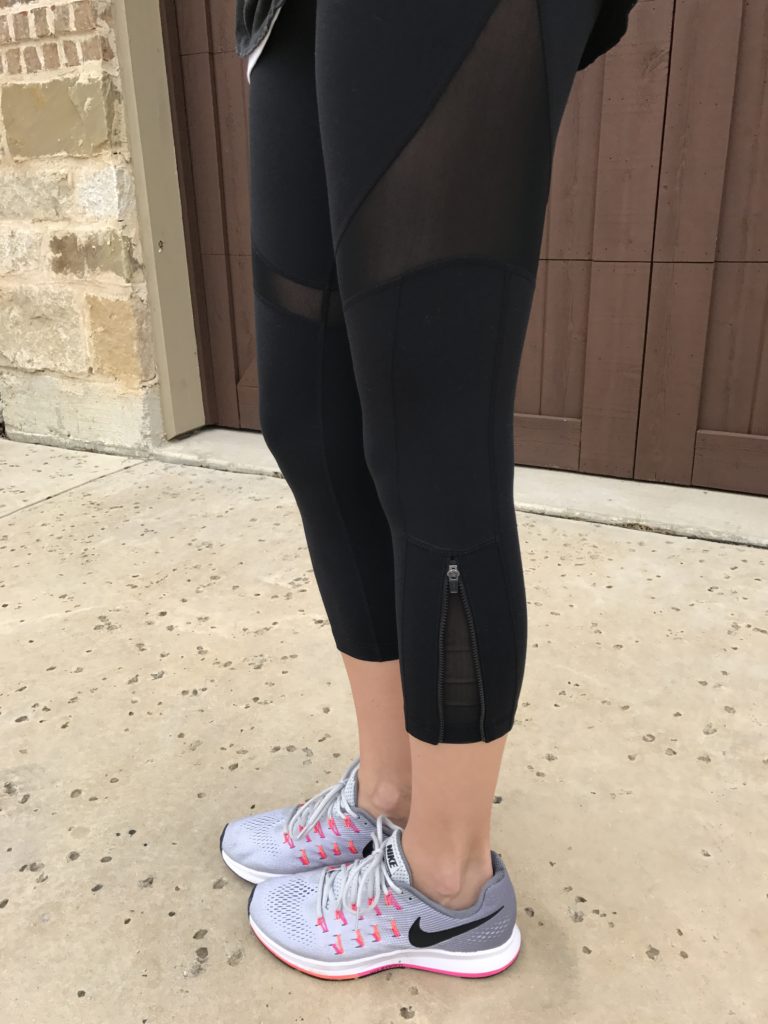 Love the details on these! Inside the zipper is mesh as well!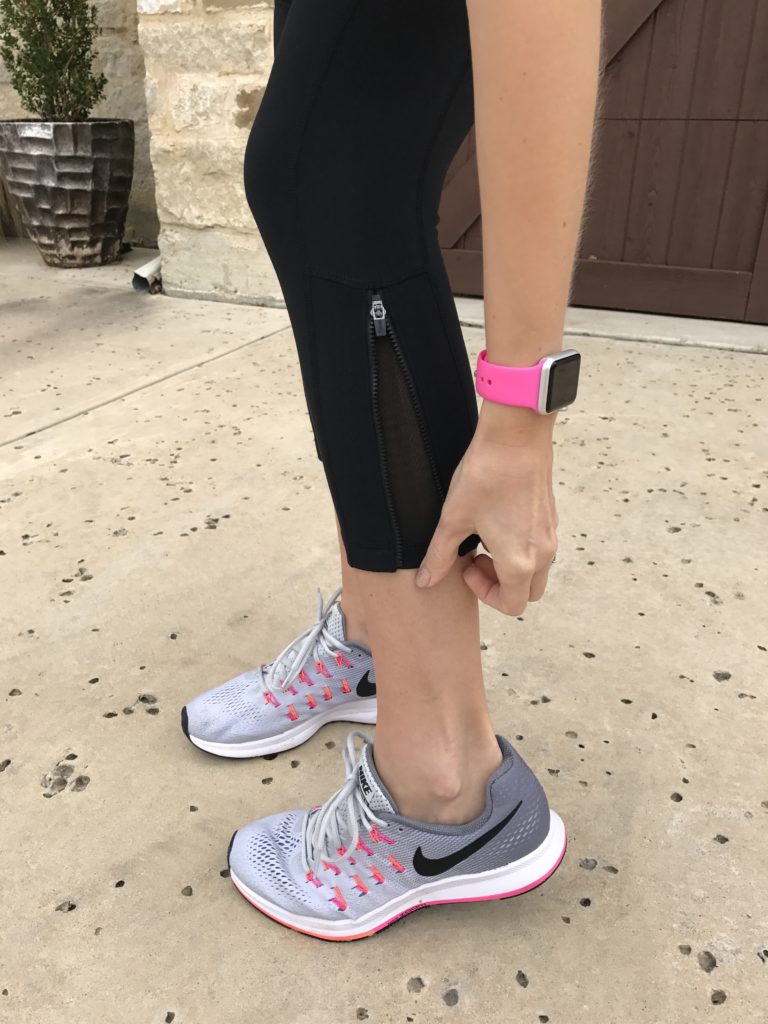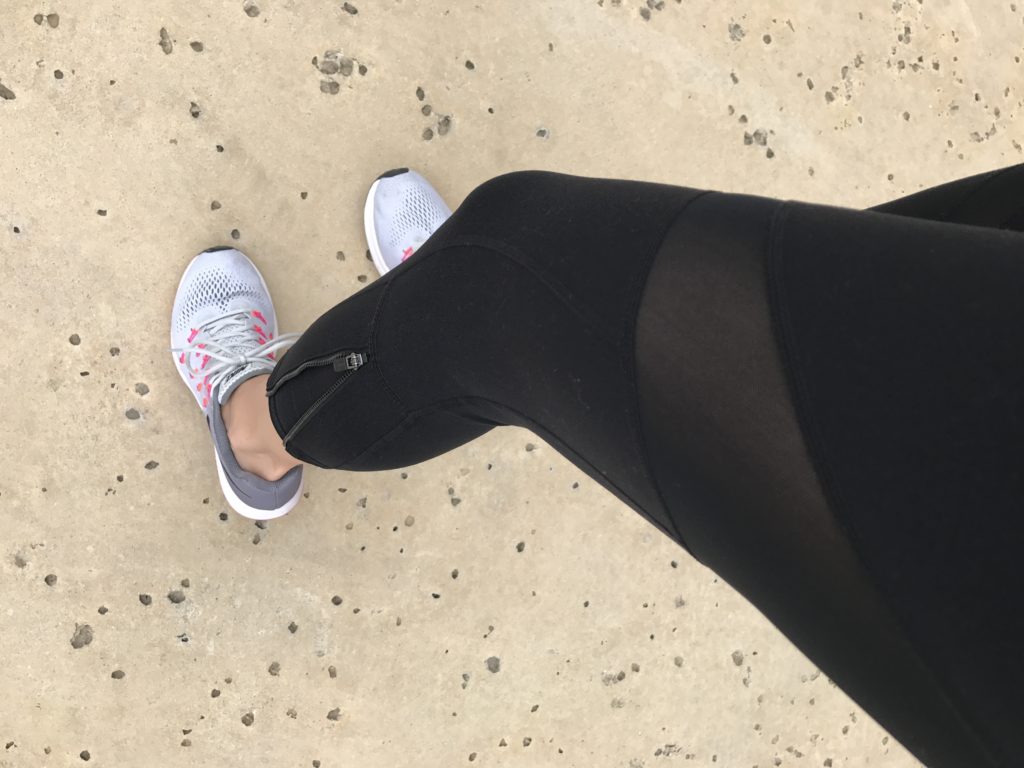 Here's a better picture of the headband and I am wearing those cute PONYTAIL HOLDERS I told you about before! I have been really impressed with how well they hold my hair back!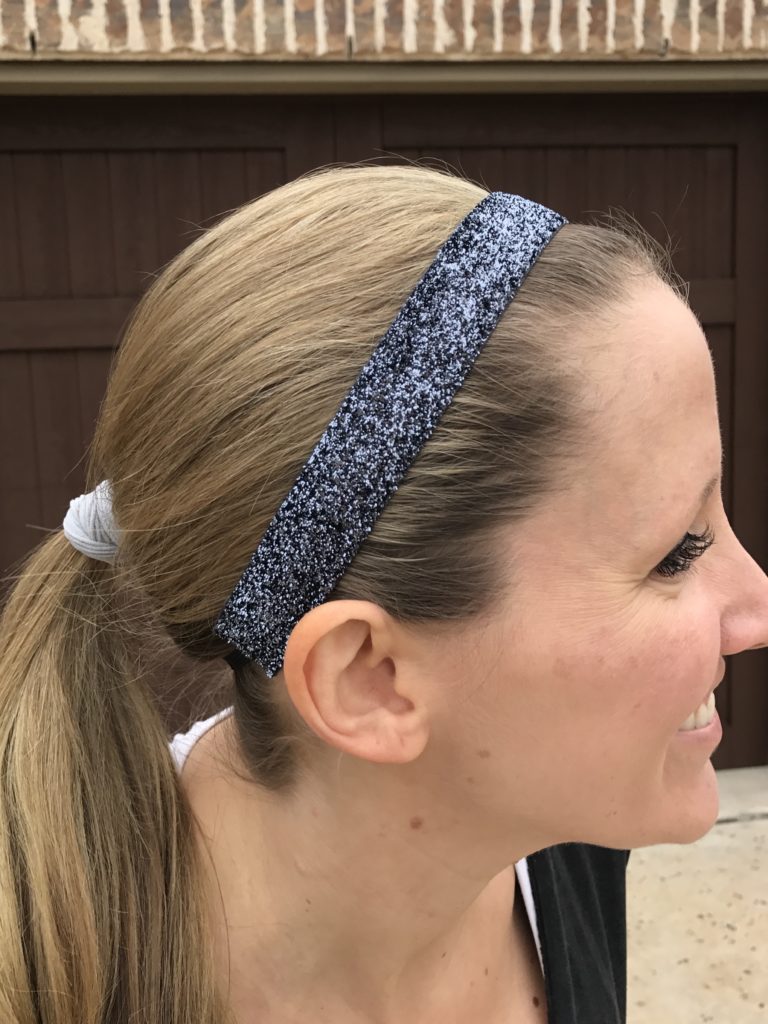 There are some other amazing athleisure items that I wanted you to see! How funny is this SHIRT?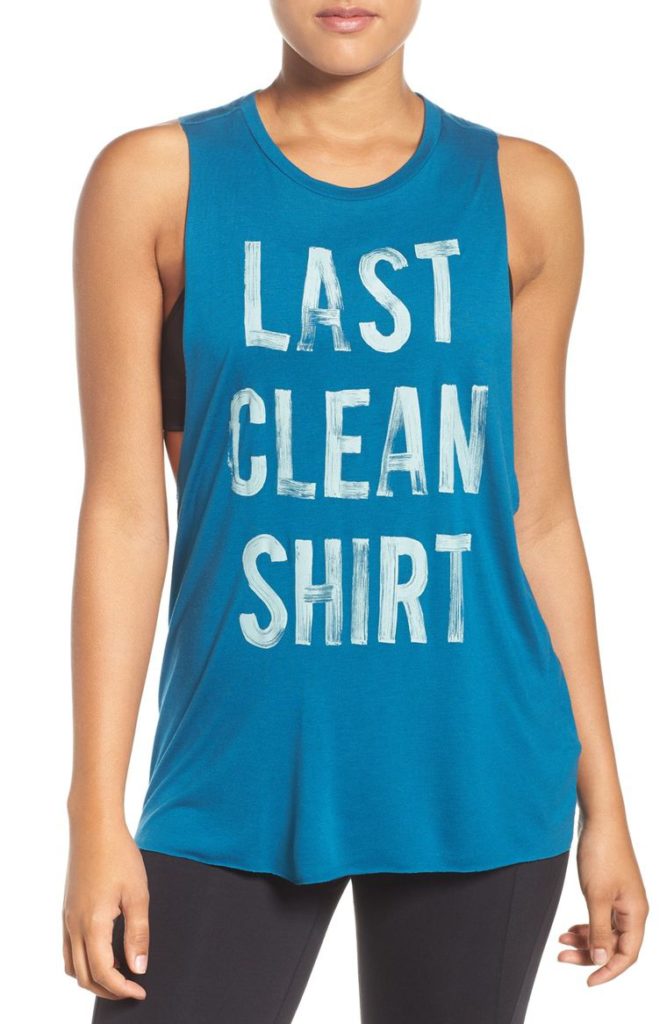 I really like these CROPS too! They are also available in a really pretty blue.  You can get them in a full length LEGGING if you prefer that length! The leggings are also available in green.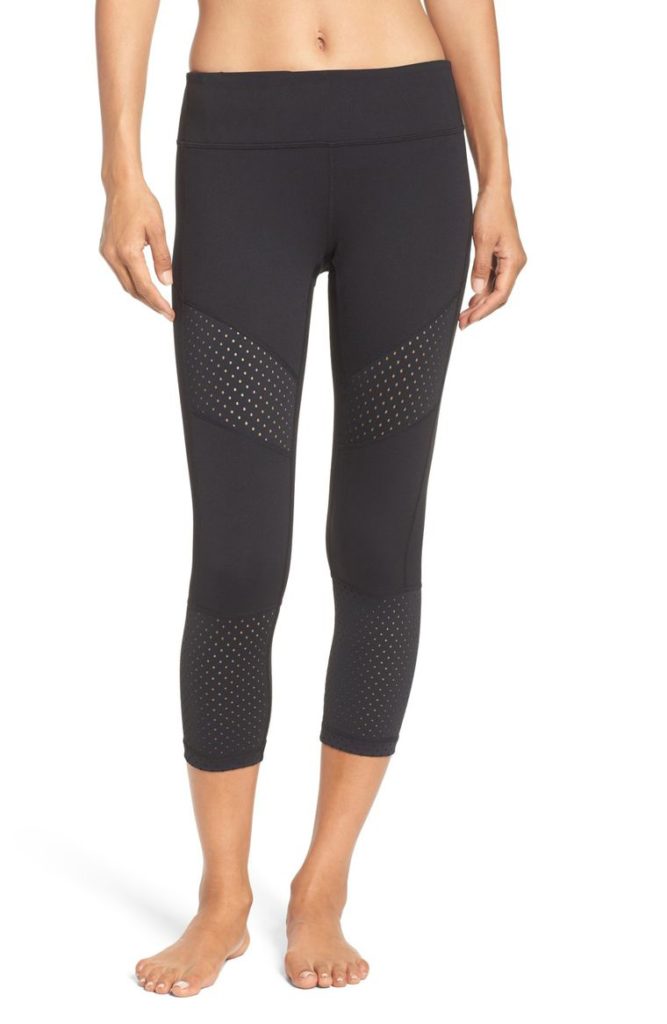 I love, love, love this SHIRT and it's reversible so you can wear the twist in the back too! It comes in black or dark grey heather (pictured).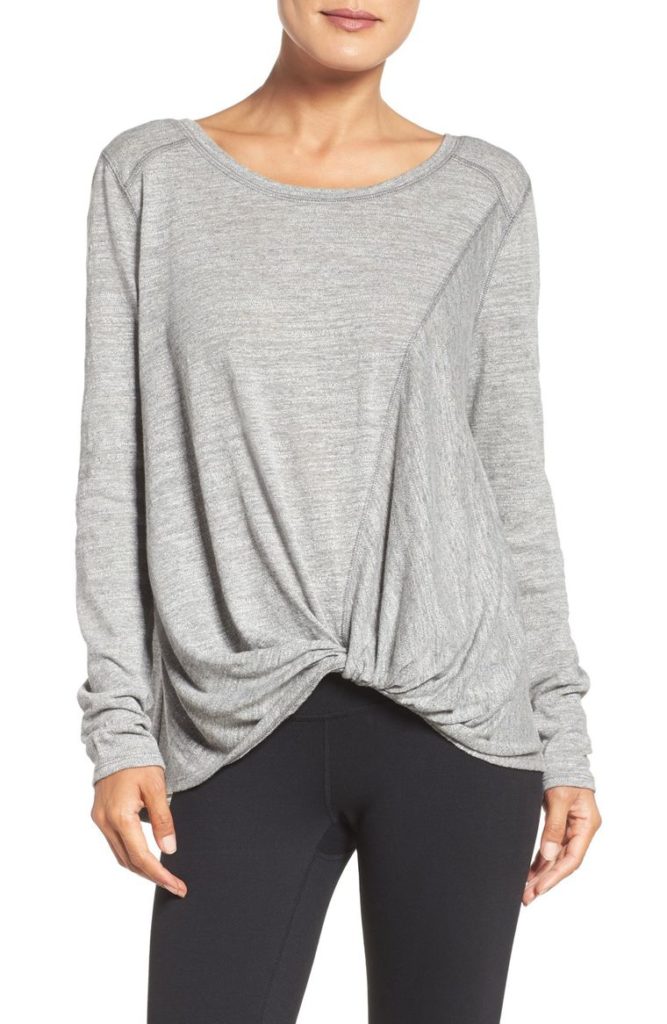 How cute is this PATAGONIA PULLOVER? It comes in several fun colors if black isn't your thing!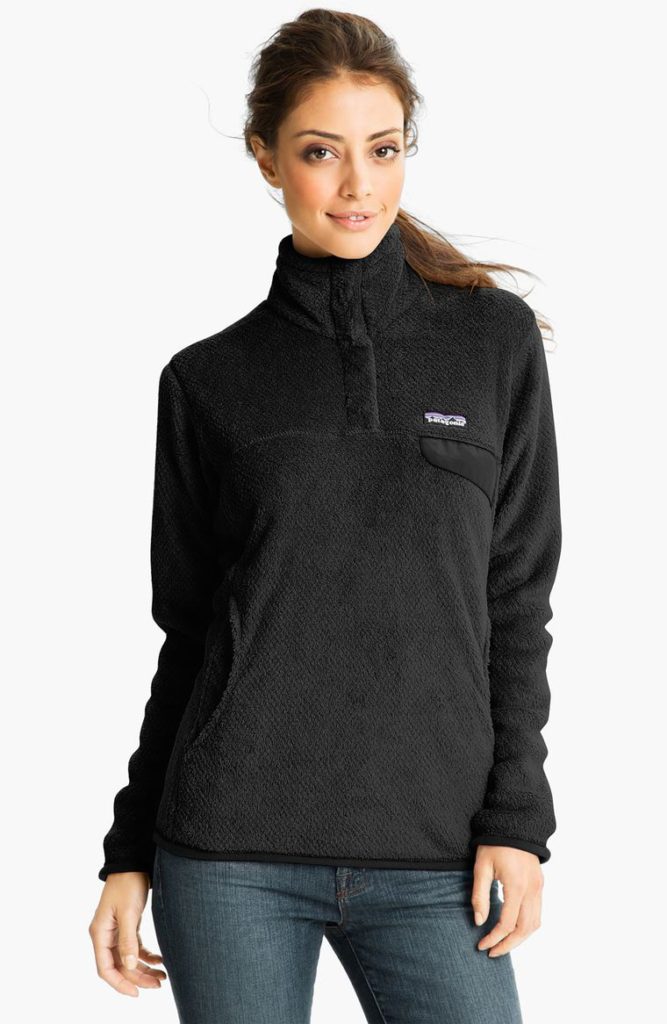 Love this green NORTH FACE PARKA! Another new arrival that I am really liking!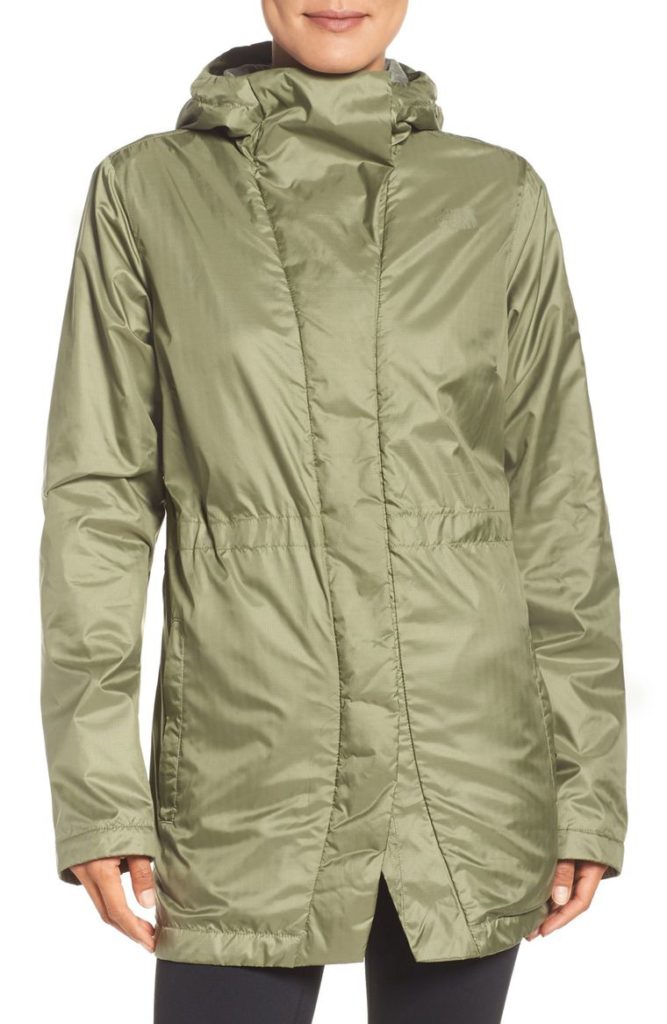 If you have a Fitbit Flex 2, then this new LARIAT PENDANT is for you! What a pretty way to wear your Fitbit all day!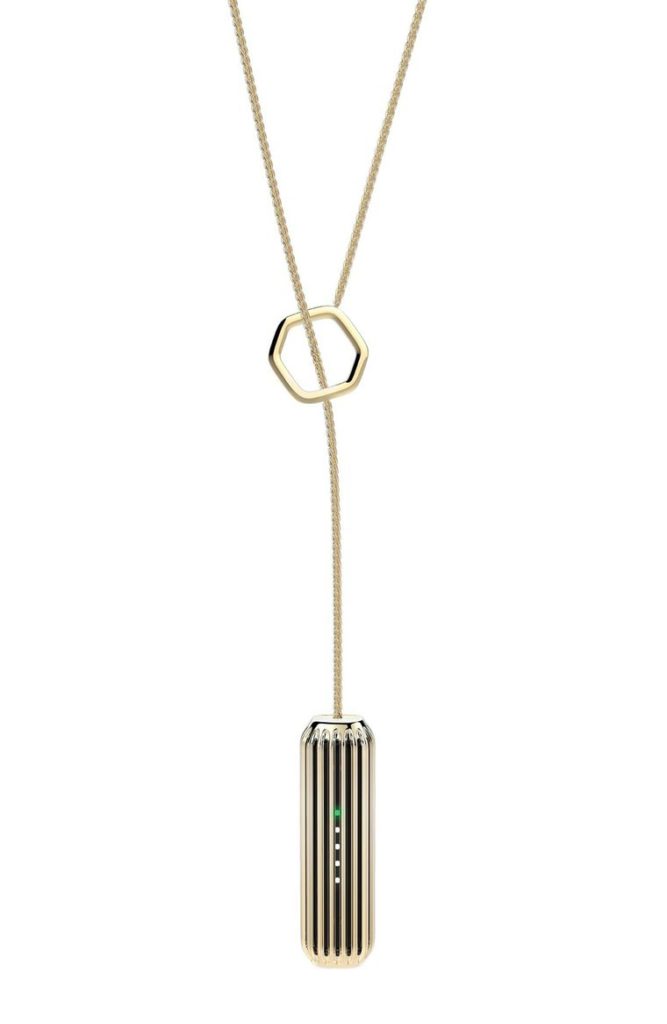 If you are looking for a new pair of super cute Converse, THESE are the cutest I have seen! Love the color choices too, light pink, red and cyan!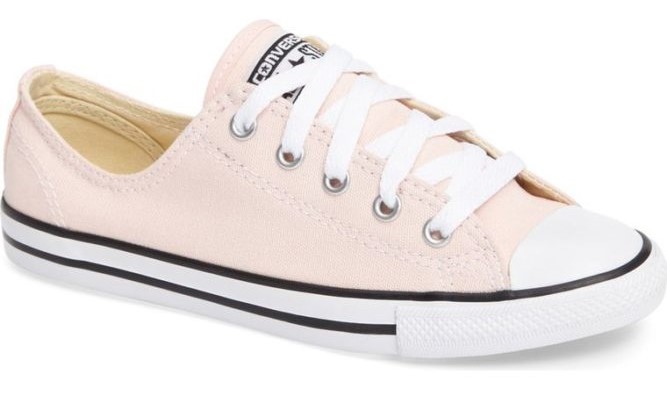 Next up, my absolute favorite, oh my gosh, they are so cute, SANDALS from Tory Burch! I can't wait to wear mine when we have a warm sunny day in Texas! They are the perfect balance of neutral with a pop of the prettiest pink and orange! I knew they had to be mine the moment I laid eyes on them.  Can you say Happy Valentine's Day to me? 😉 I shared these on Instagram and Facebook and I am not alone in my love for these so I would suggest grabbing them soon before they start selling out of sizes.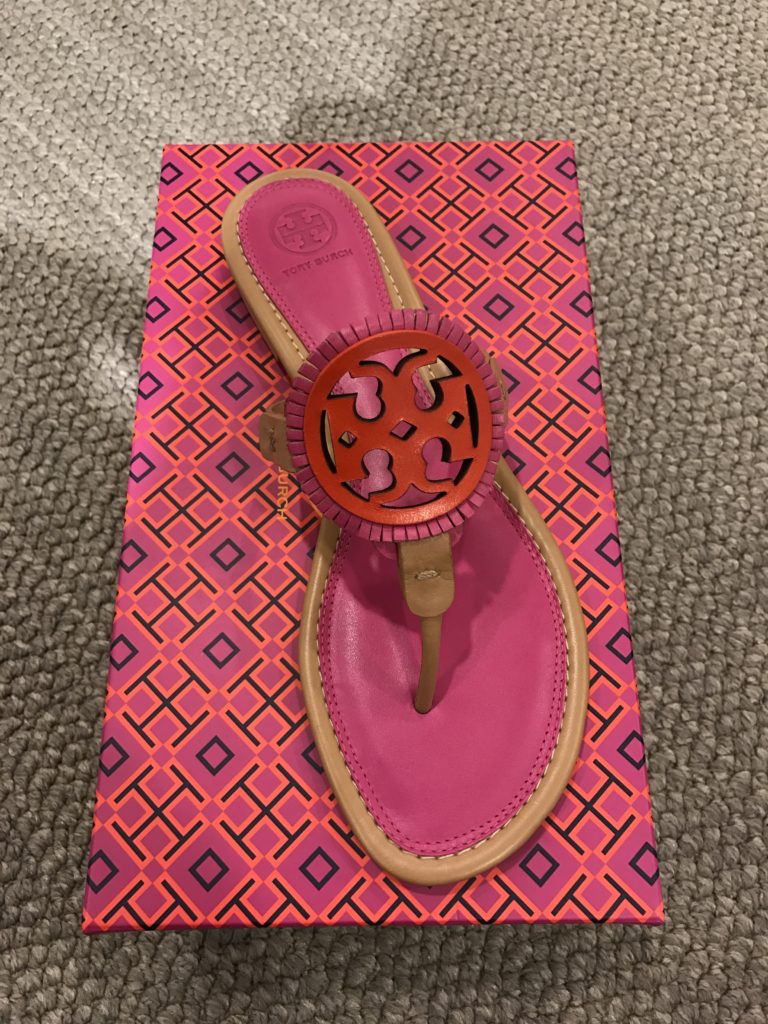 As promised, I have two Bargain Jackets for you guys! I also shared these this week on social media because they are such great deals! First up is this DOUBLE BREASTED PEACOAT! Hello steal of a deal! It's available in black, camel, hunter green and oxblood (pictured).  Wait until you hear the price… ready??? Only $37.90! Woohoo!!! I would size up in this one though, it does run small.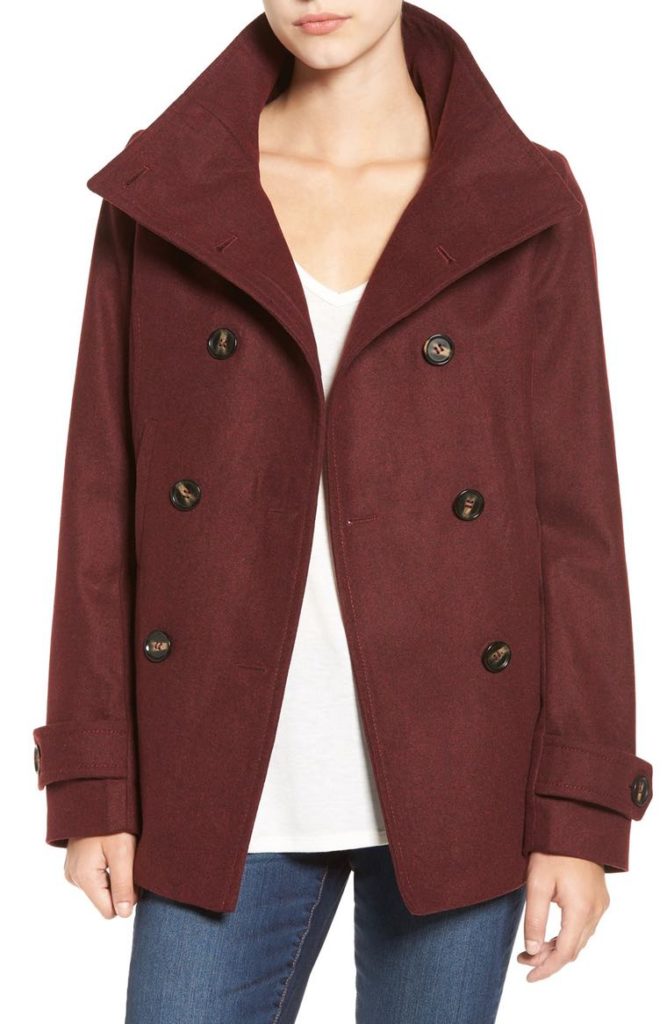 I also love this deal, this UTILITY JACKET is 45% off so it's only $49.90! So cute!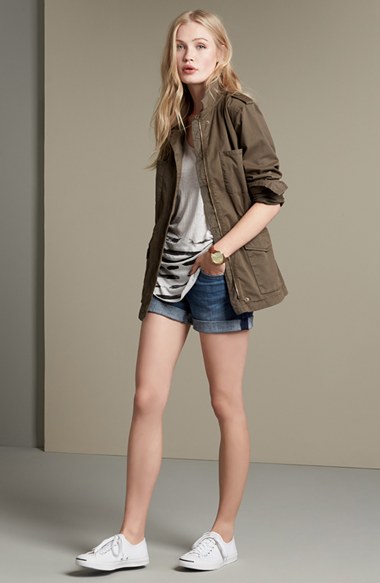 Last, but not least, is this AMAZING DRESS that I showed you in my Changing Room Chat Post! It is the coolest material, almost feels like velvet or something.  Really comfortable and flattering on! I did size down in this one, I'm wearing a small.   You could dress it up or down.  I want to wear it with a denim jacket soon! It's available in black, wine, slate and holly (pictured).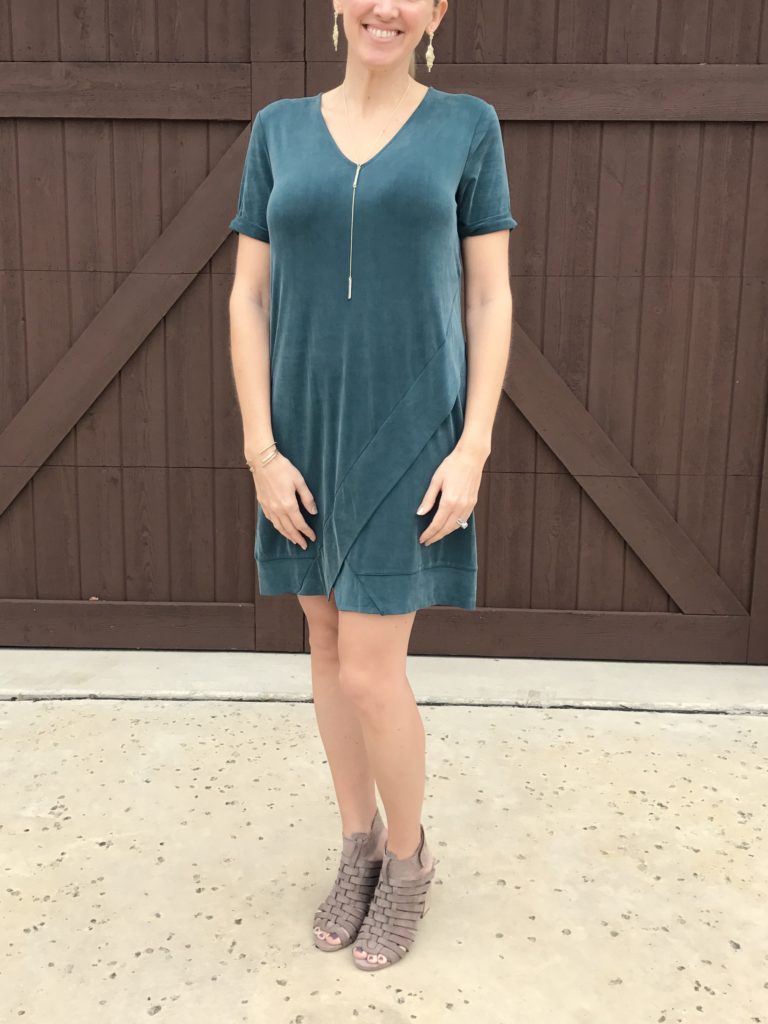 ANTHROPLOGIE is offering 25% off all DRESSES but today is the last day! There are so many great dresses to choose from! Hope you guys enjoyed seeing some amazing athleisure wear and the bargain jackets too! Check back later this week for a really fun post! Will you be watching the Super Bowl this evening? We are heading over to a party with friends! Too bad the Cowboys didn't make it this year!

Learn more about Barrett & see all of her posts HERE
Follow Wear it with Barrett on Instagram and Facebook.
**This post contains affiliate links. If you purchase I may receive a small commission. Thank you!**