Happy Sunday! Can you believe there's only 1 week before Christmas??? My kiddos are out of school and ready for some down time.  I must admit that I am too! It has been so busy with Christmas parties and lots of fun things at their school! Somehow, I have still had (I mean, made) time to shop!  So today I am sharing with you some booties, sweaters & last minute gift ideas.
I was on the hunt for some new booties and a comfy, cozy gray sweater for myself! So lets start with that and I will  get to some other fun last minute gift ideas after that.  PS- RESTOCK ALERT on those amazing destroyed skinny jeans, they have a wide size selection available again and they are only $44.90! Available here.
I'm going to share my top 3 picks for a comfy, cozy cardigan! First up is this waffle knit cardigan! It is so comfy! The gray is almost sold out, but it is also available in a really pretty olive color.  Available here.  One of my favorite necklaces with a platinum drusy, available here.  It goes with everything! I love it with my Kendra Scott earrings, available here.  I have the platinum drusy with gold.  The most amazing distressed jeans available here.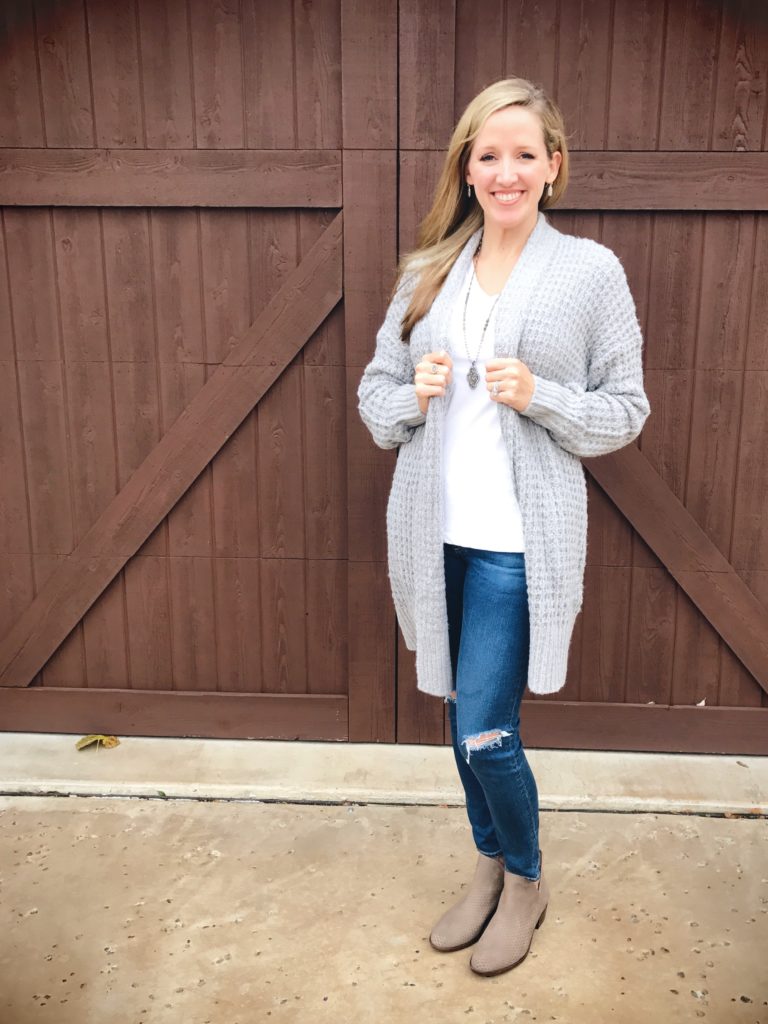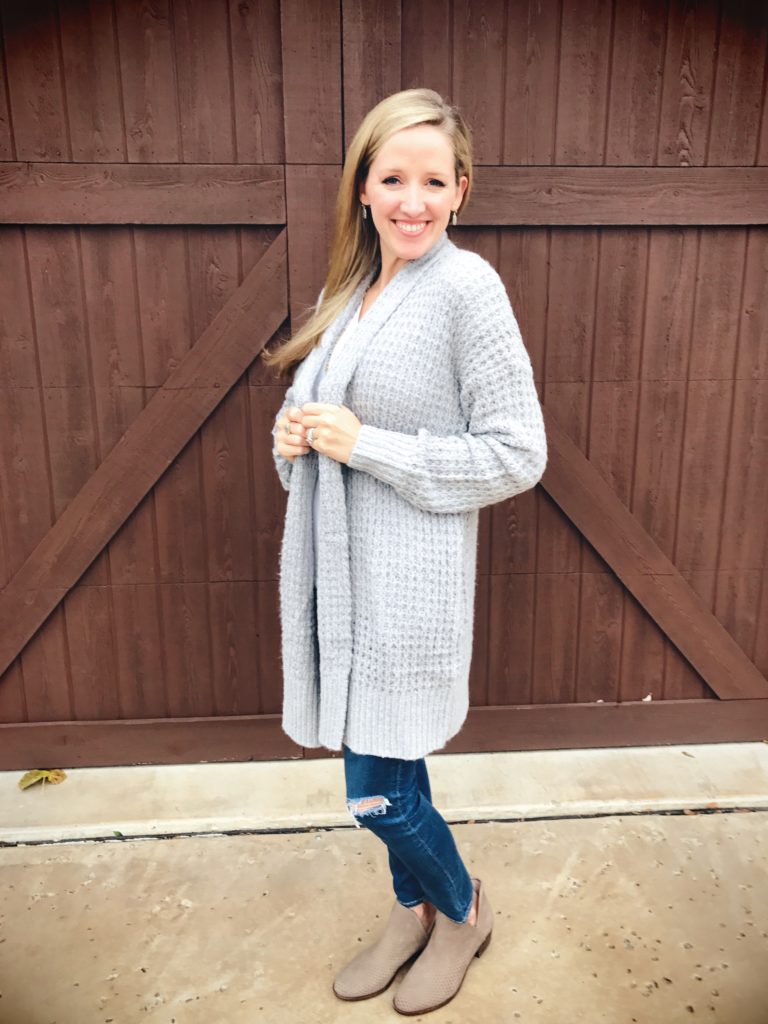 I was so excited to share the drape front cable cardigan from Barefoot dreams and then it sold out! I'm telling you, stuff is selling out like crazy at Nordstrom! The good news is there are two other great options, that are just as soft and amazing as this one, from Barefoot Dreams.  If you guys don't have a cardigan from them, PLEASE get yourself one for Christmas! Then buy one for your Mom too! They are amazing! I wear mine around the house all of the time and when I am out and about!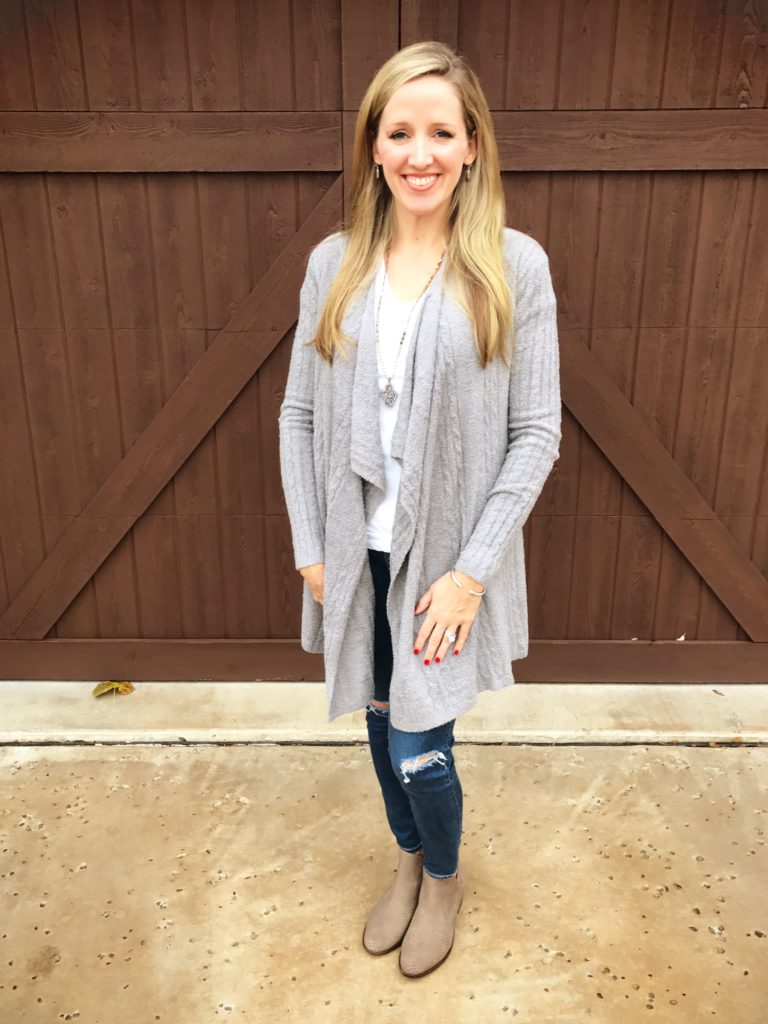 I'm wearing the one that is sold out, but check these out! This is basically the same thing without the cable pattern.  Available here.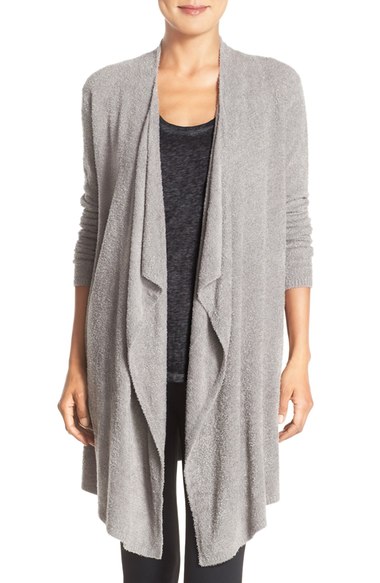 I adore this one, I have it in black! This graphite color is so pretty and it is available in other colors as well.  Available here.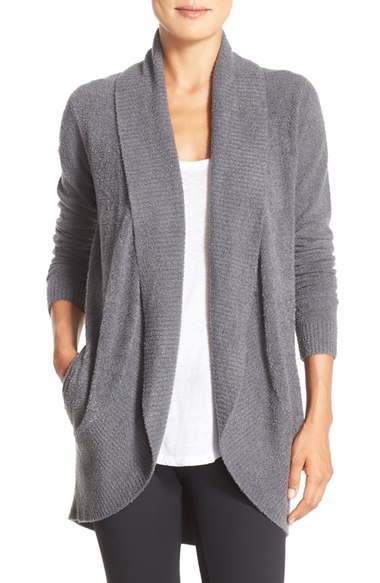 So the first pair of booties that I wanted to share with you are these adorable perforated booties! They are really comfortable and the best part… they are on SALE! They are available in lots of colors here, I'm wearing the brindle leather.  This color goes with everything!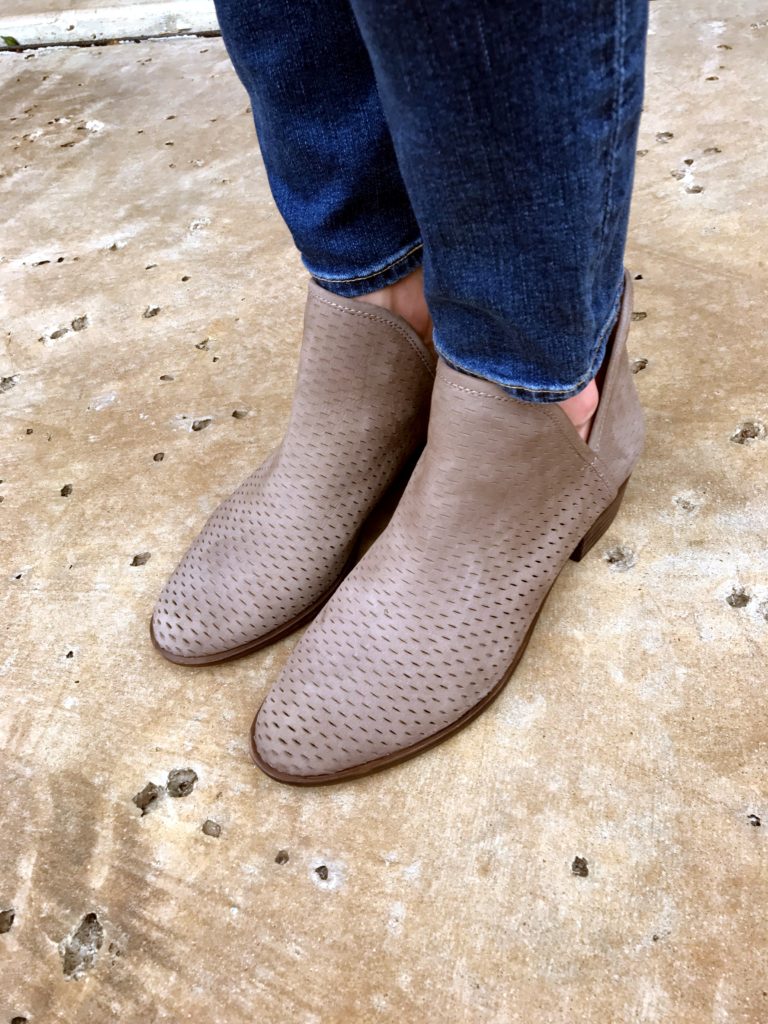 The second pair of booties are also on SALE (You are so welcome!), so grab them while you can! I love the cutouts! They are a Nordstrom exclusive.  They are also available in other colors, but I was looking for a black leather pair.  Available here.  They have the cutest zipper up the back!
This cardigan stole my heart! It has bell sleeves that taper back in and an awesome ribbed shawl collar that folds over nicely.  It's really soft and for sure a keeper! Available here.  I chose the lighter grey and it is also available in a darker grey.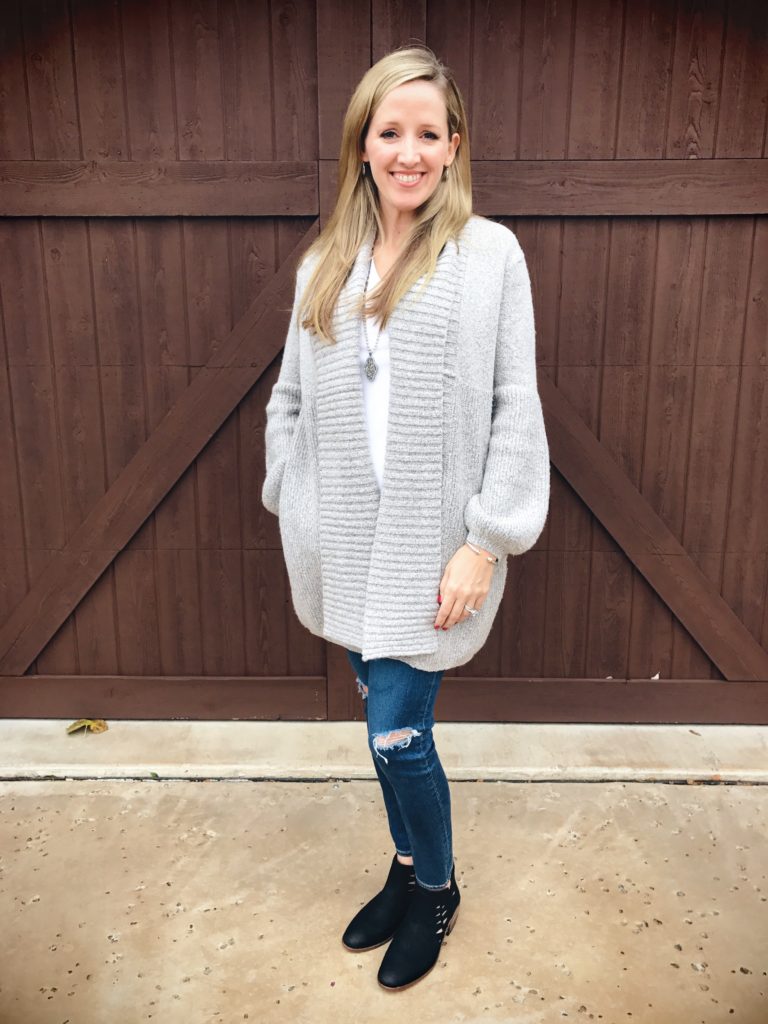 I also think this cardigan is cute! It's on sale too (40% off)! Available here.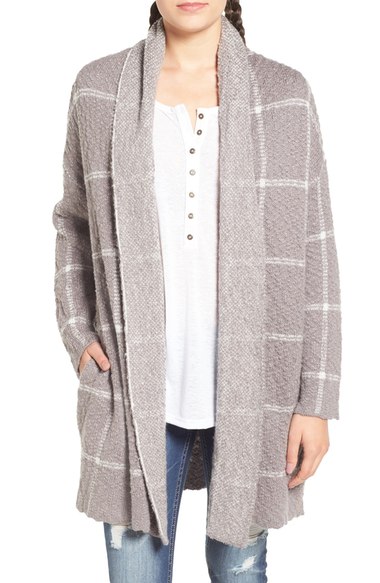 I also want to let you know about Anthropologie's Gift List Assist sale that ends today! You save 30% on clothing and accessories and 20% off house & home and beauty! That means that you can get this necklace for 30% off (less than $30!!)! Available here.  If you order by the 21st, you will have it by the 24th! See, there's still time to shop from the comfort of your own home!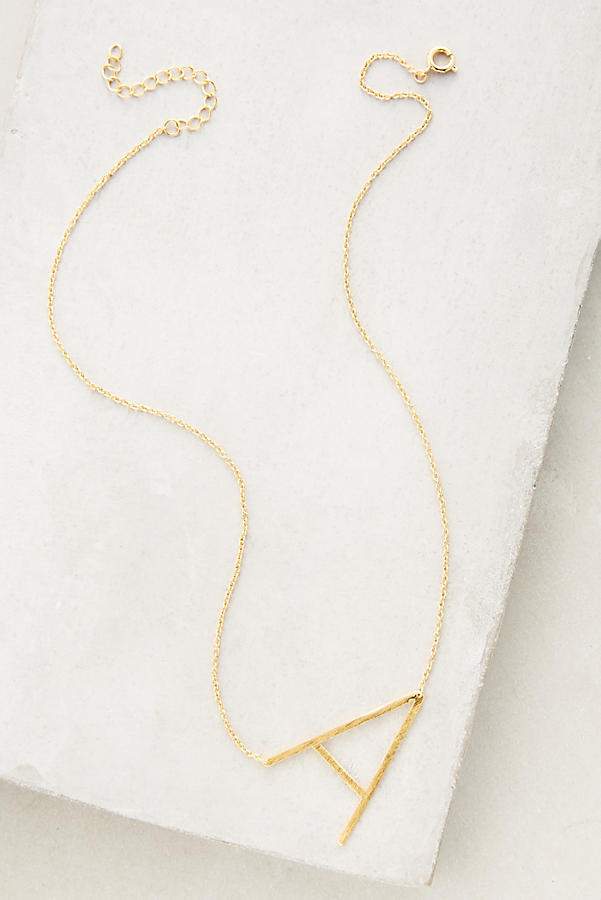 That also means that you can get this Volcano hand soap and lotion set ON SALE! Yippee! I hope Santa is bringing me one of these! Available here.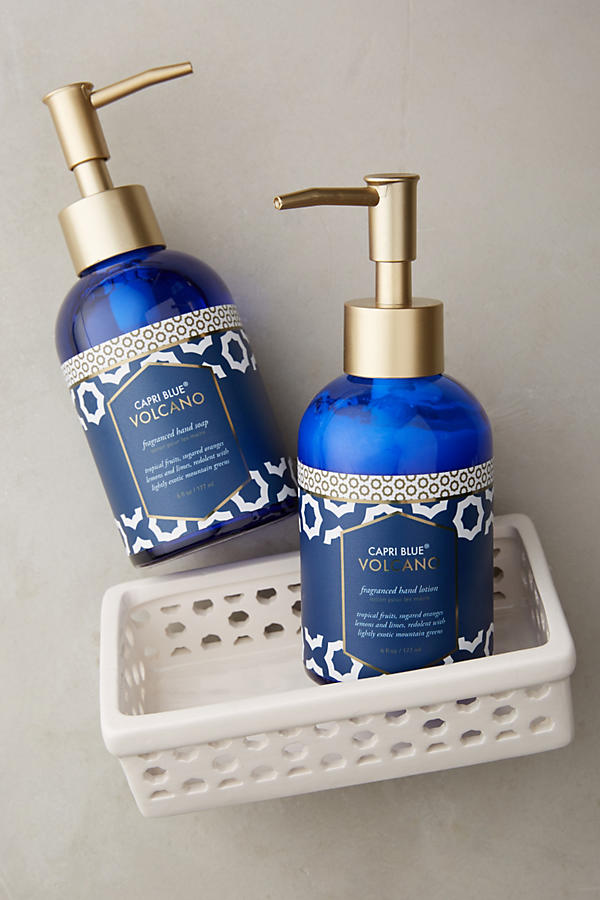 Neiman Marcus is offering their first ever, friends & family event! You get 20% off regular priced qualifying items with code FRIENDME, see website for details.  They always offer free shipping but they are also offering free rush shipping when you order by Noon CT December 21 with code NMRUSH.  This is exciting! You can get some great deals on your favorite brands, like Kendra Scott! I would recommend this mixed metal cuff! Available here.  This is one of my favorites, I wear it all the time!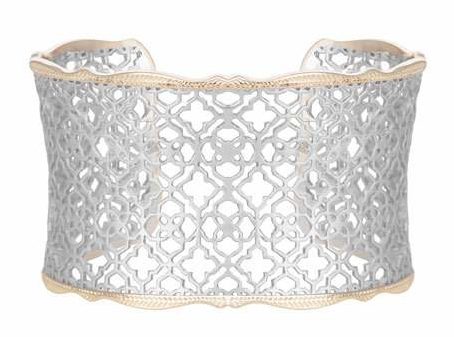 There is a fabulous store in Dallas that I was recently introduced to and I fell in love with basically everything they have! They have amazing clothes and jewelry and pretty things for your home too! I snatched up these gold cowhide coasters! They also offer these in silver.  I love metallics so much, they pick up the light and add a little fun to my living room! Available here.  You could buy anything from Calypso St. Barth and your recipient would be a happy camper! Check it out here!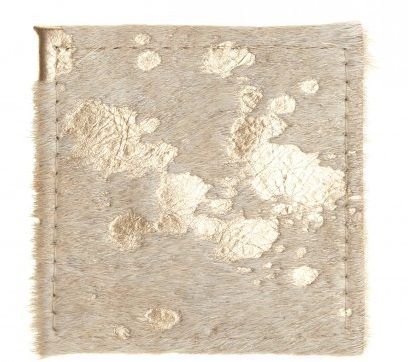 Now lets talk about some last minute gift ideas from Nordstrom! Did you know that you can purchase it online and then pick it up in the store? Did you know that they will even bring it out to your car for you (at most stores)? That's convenient and I love it! This gives you plenty of time to get those last minute gifts in time for Christmas! Their shipping is really fast too! I love when the UPS guy brings me goodies from Nordstrom… too bad he didn't pay for them too! =) Ok, here are my picks for this week! I love this boucle plaid scarf and I really love the price! It comes in other colors too! Available here.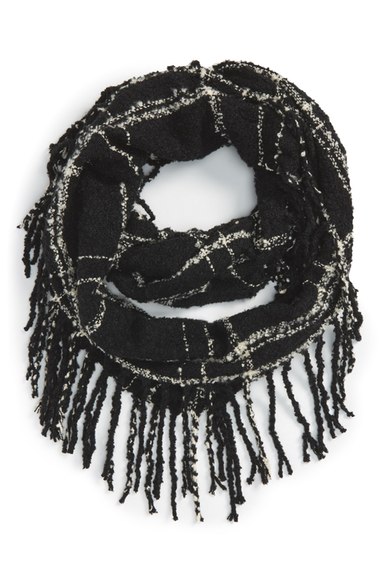 I am a huge fan of the brand Nadri at Nordstrom.  They have really beautiful cubic zirconia jewelry and it's backed by Nordstrom's amazing customer service.  How about these initial pendant necklaces? Wait until you see how affordable they are, check it out here.  They are available in silver, yellow gold and rose gold.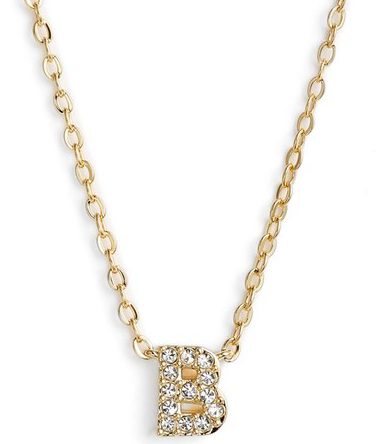 How cute are these $10 studs?! Yes, $10!!! Available here.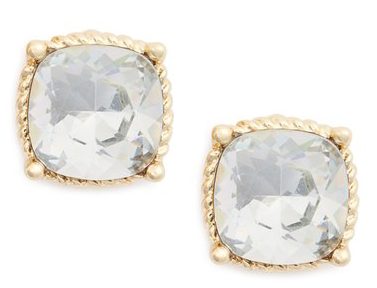 Look at these adorable polka dot monogram mugs! Super cute and affordable! Available here.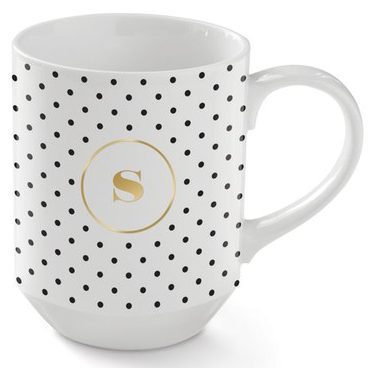 I think this carafe set would make a sweet gift for a special lady in your life! Available here.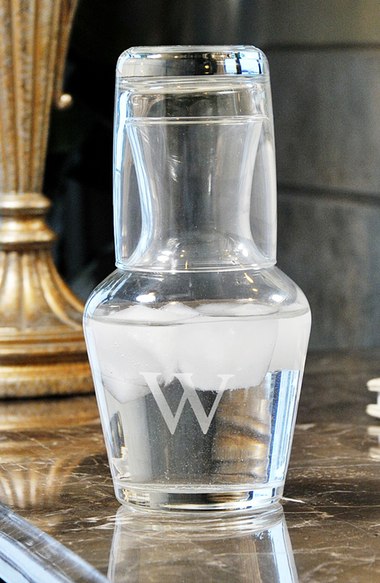 When all else fails, you can get this beautiful Kendra Scott cuff for anyone! They would be thrilled! Again, I would recommend the platinum drusy with gold.  It's my personal favorite! Available here.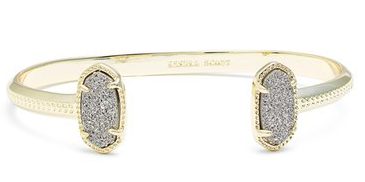 I hope that you all have a wonderful week and enjoy the hustle and bustle of getting thoughtful and special gifts for the people who mean the most to you! Don't forget to slow down and enjoy your loved ones and the reason for the season! Merry Christmas!

**This post contains affiliate links.  If you purchase I my receive a small commission.  Thank you**