Happy Sunday! I am so excited to tell you all about one of my favorite clothing boutiques! I am going to share some great Spring Clothes from Hazel & Olive AND they are giving one of our lucky readers a $50 gift card (enter at bottom of post)! I'll also show you some great shoes from Nordstrom to wear with these looks and some fun new jewelry too! Nordstrom is having their WINTER SALE right now, so be sure to shop around for some great deals!
Hazel & Olive has a storefront in Rockwall, Texas and they also have an online store that they add new items to almost daily! I can always find a fun, casual dress or a cute top! They have also expanded into shoes, jewelry, bathing suits, workout clothes, etc.  I almost forgot to tell you the best part, FREE SHIPPING all the time! Yippee! I have always been impressed with their customer service & quality, especially for the affordable prices! They are passionate about giving back, so a portion of proceeds from each purchase help various local charities as well as orphanages and families in Guatemala! How amazing is that? The owner is just the sweetest and I love that they are helping others with each purchase.  Lets take a look at some of the great Spring clothes from Hazel & Olive that I found! Don't forget to enter the giveaway at the end of the post!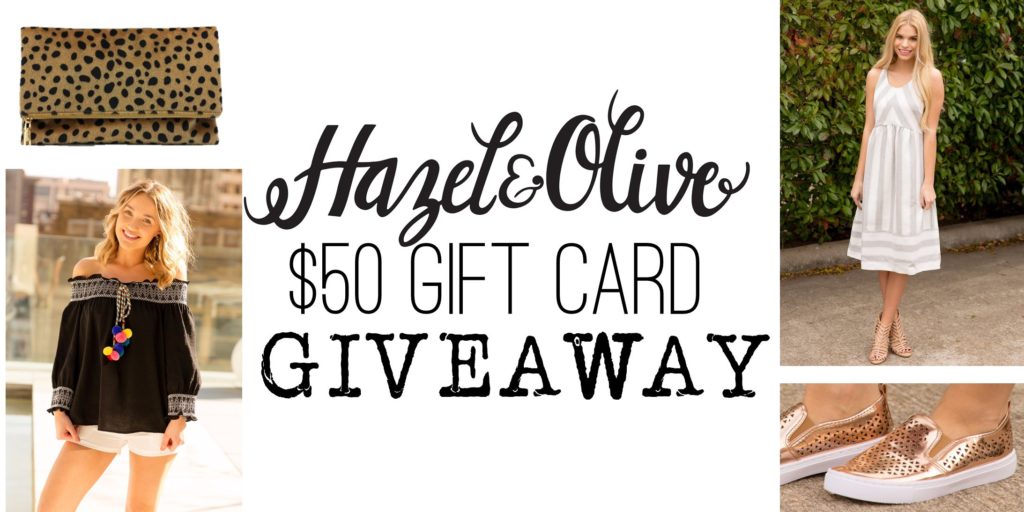 I absolutely love this EASY DRESS from Hazel & Olive! Such an effortless way to look cute for $29! I threw on my favorite FLIP FLOPS and called it a day!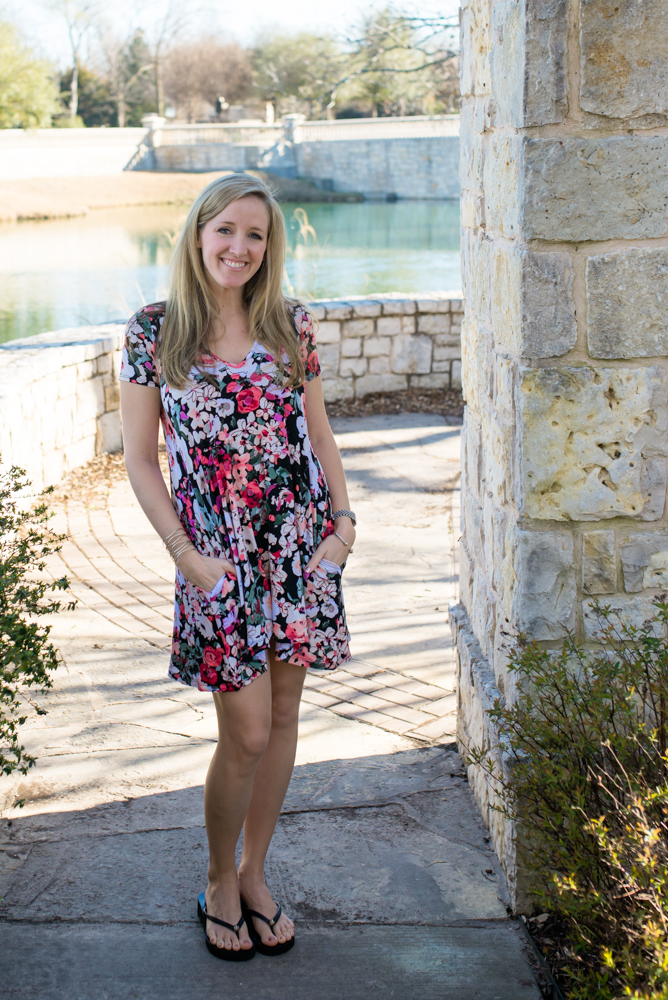 If you find that an item is sold out on their website, they have a convenient feature where you can have them email you when it's available.  I use this all the time! They do sell out of things often, so check back often for new arrivals!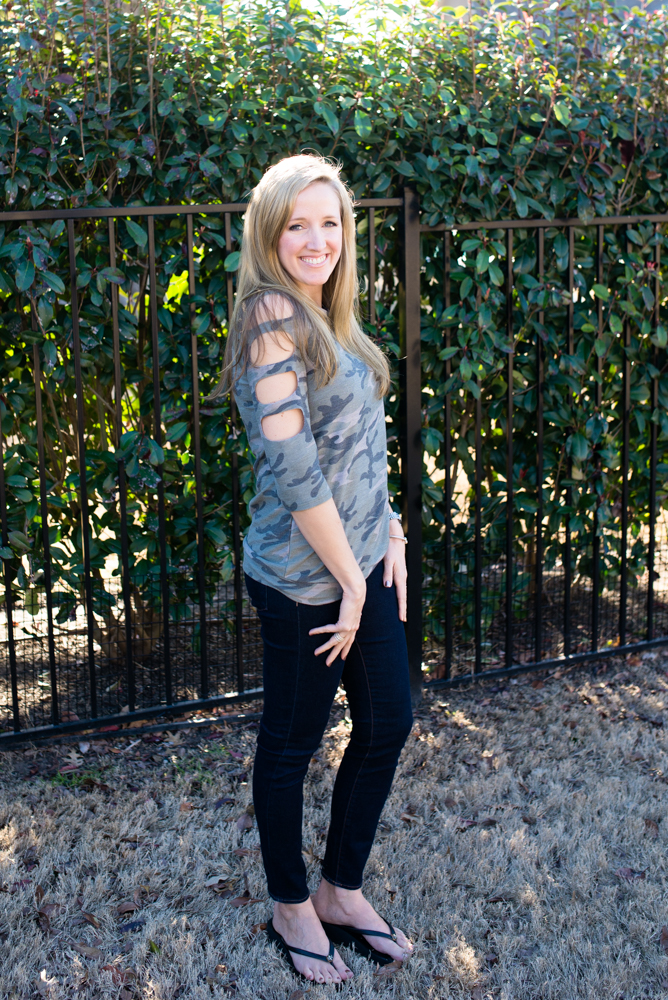 I am a huge fan of camo and this cute cut out sleeve TOP is so fun! I am wearing my new favorite SUPER AFFORDABLE JEANS and the same flip flops! These jeans are a great fit (I did size down in these), a nice classic wash and the price is perfect!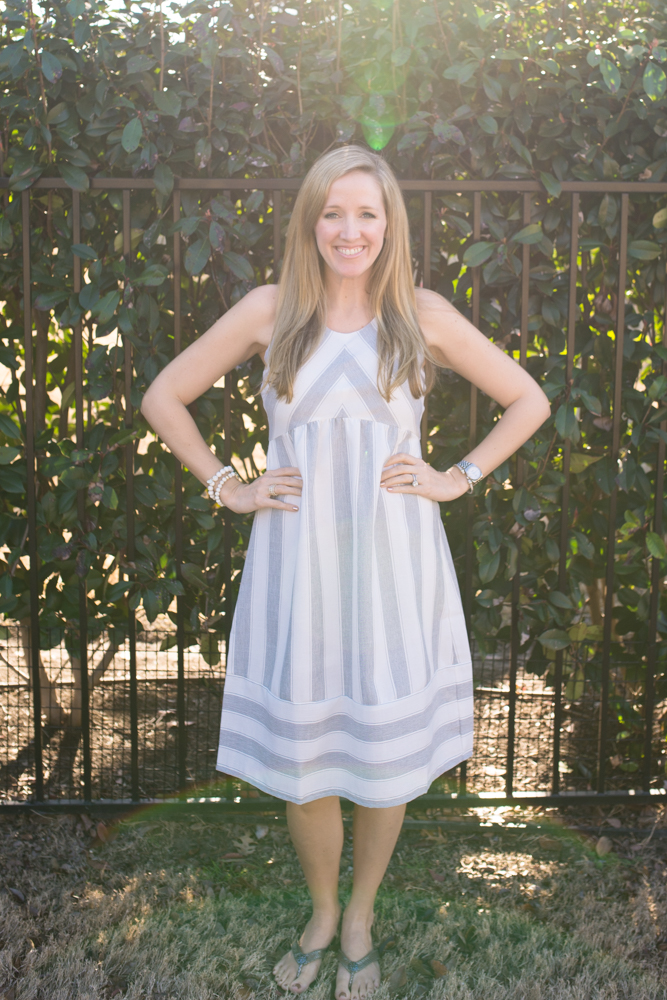 This MIDI DRESS is so nice and lined too, all for under $40! Love the design and the grey and white are great for the Spring! I'm wearing it with these great stretchy BRACELETS in white.  Here's a close-up picture of the bracelets.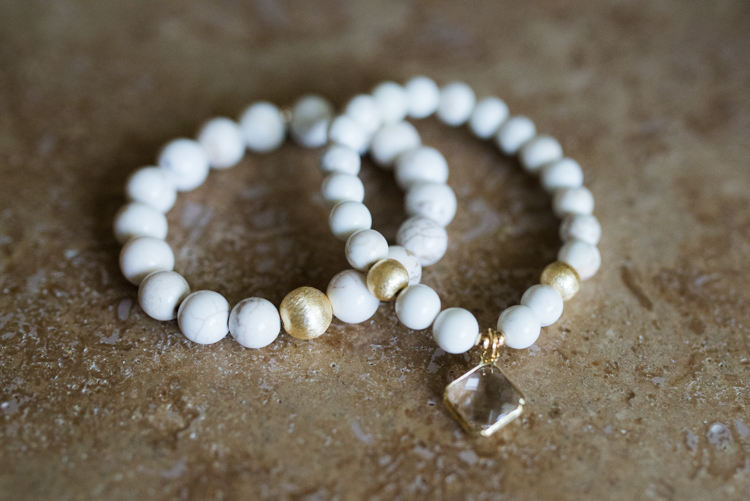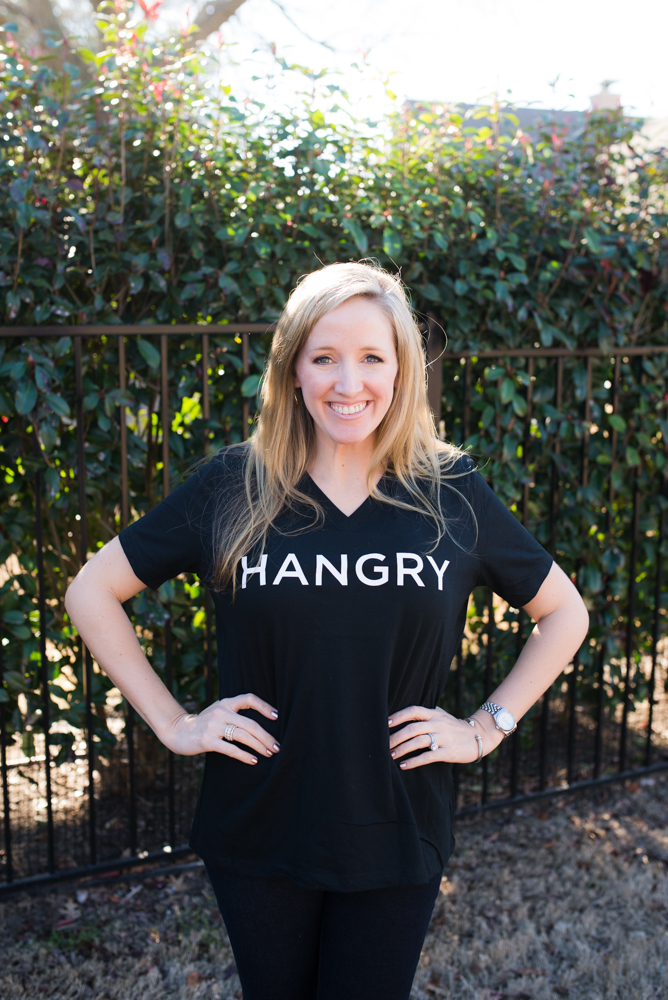 I thought this HANGRY t-shirt was hilarious! I use this expression often and anyone who knows me knows how much I love to eat! This was a must have for me!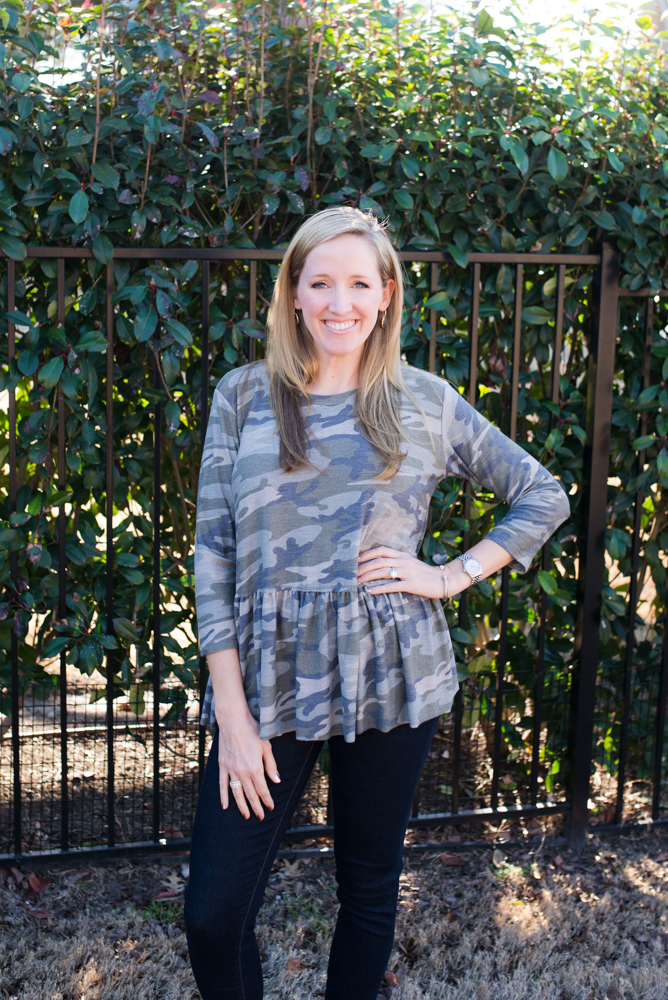 We already discussed my love of camo, so it isn't surprising that I snatched up this adorable camo RUFFLE TOP too! It is really soft and flowy! You really can't beat Hazel & Olive's pricing you guys, this top is only $29! They do sell out of stuff quickly, so it's good to shop often! I found these beautiful EARRINGS and the labradorite and gold pairs beautifully with the rest of the outfits I am going to show you!  They are also available in other semiprecious stones!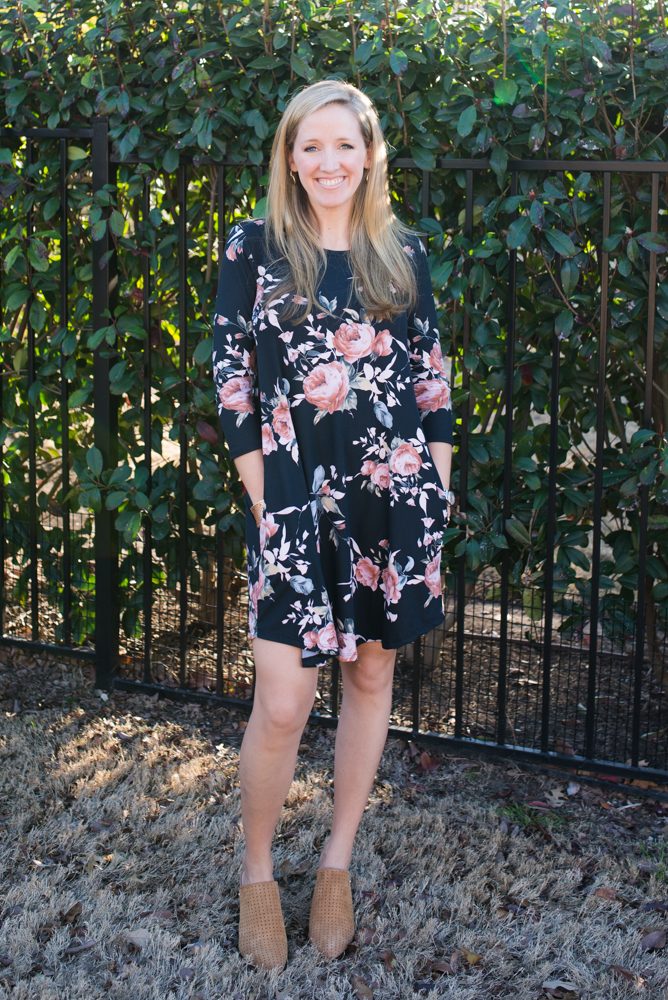 This DRESS is soooooo soft and forgiving! I paired it with the earrings and my favorite Kendra Scott CUFF.  I was so excited that these MULES went on sale, 40% OFF! They are really comfortable and are big time on sale! They come in black and grey too!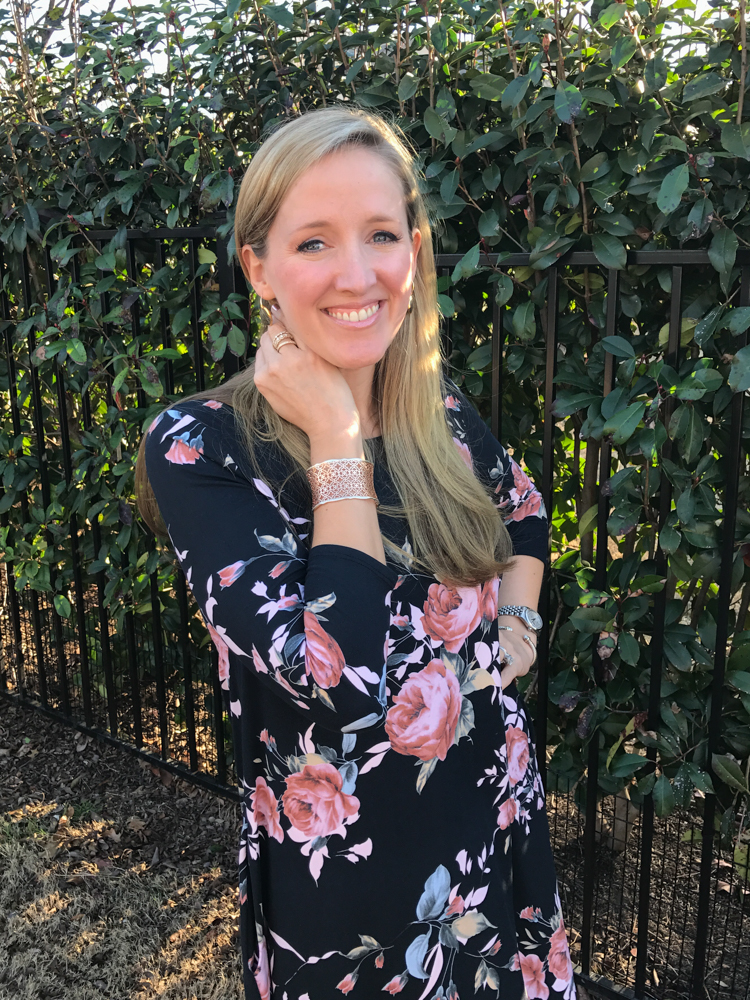 This is probably my favorite DRESS right now and it's only $32! I love this one so much, especially the pockets! It's so easy and it will be perfect for the Spring and Summer! I paired it with the same MULES and the most amazing NECKLACE and BRACELETS in Blue!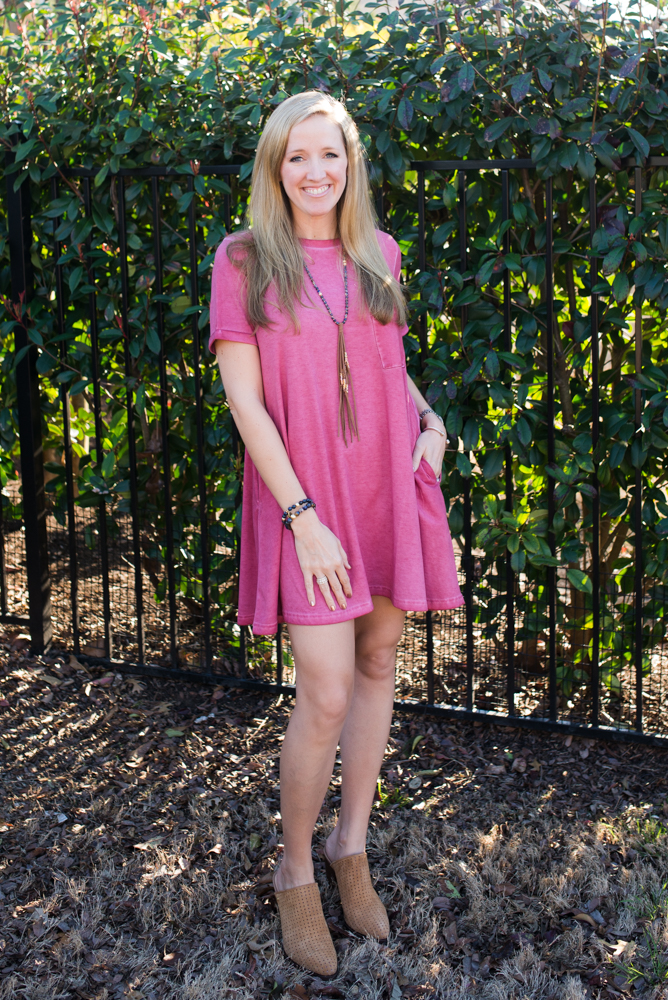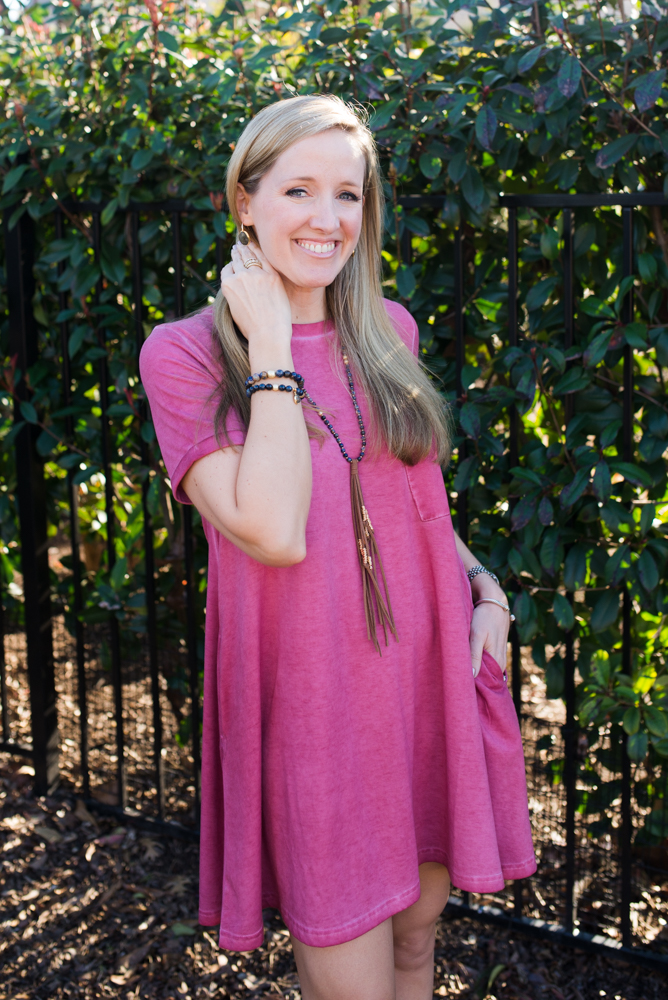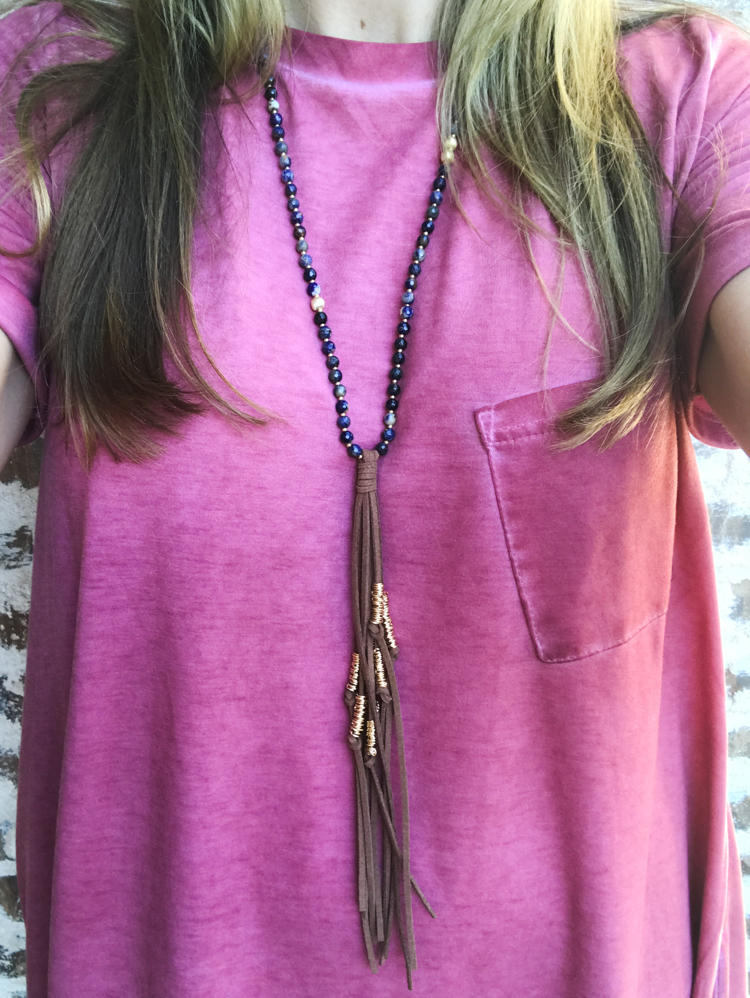 Here is a close-up of the bracelets!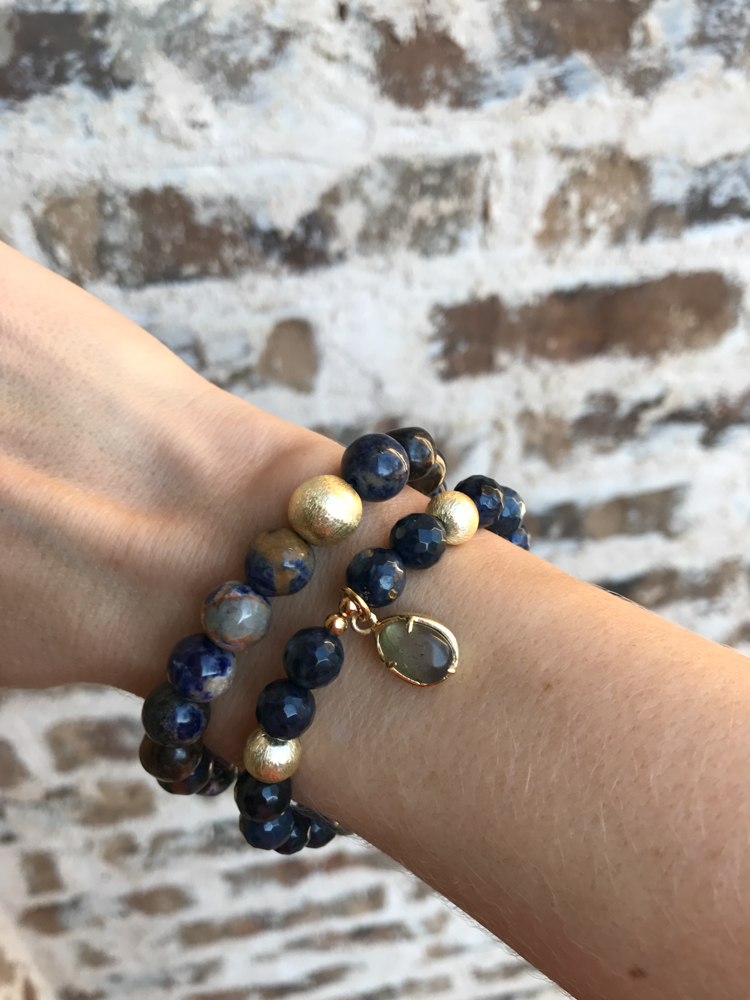 Here are all of the pieces up close.  The camel necklace is so pretty, there are lots of different colors in the stones so you could wear it with lots of different outfits!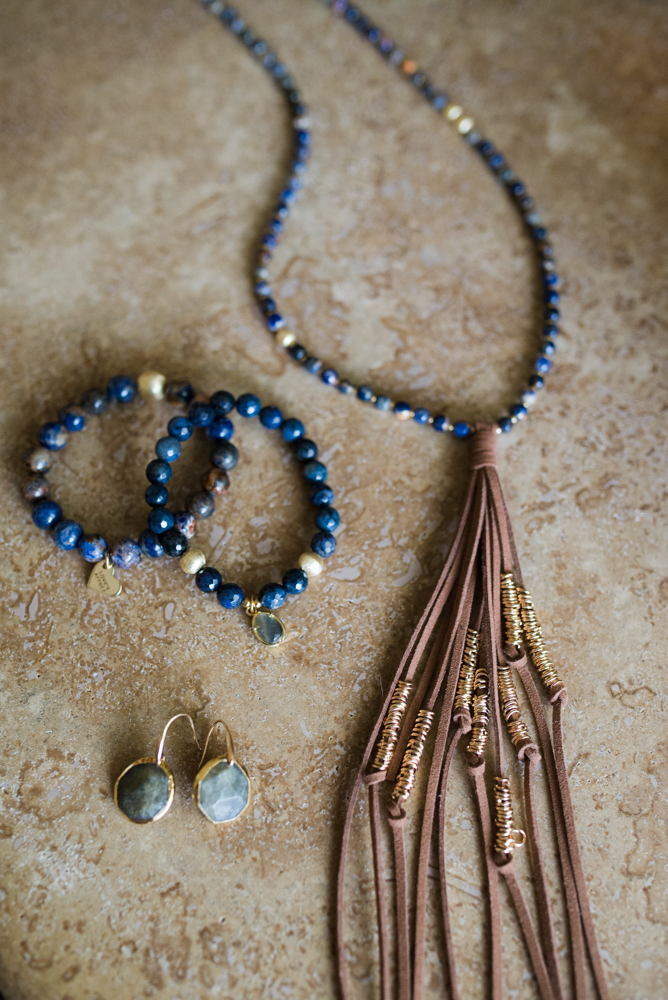 Here are a few of my other favorite items from Hazel & Olive right now! This LEOPARD CLUTCH is so cute and it's only $34!!!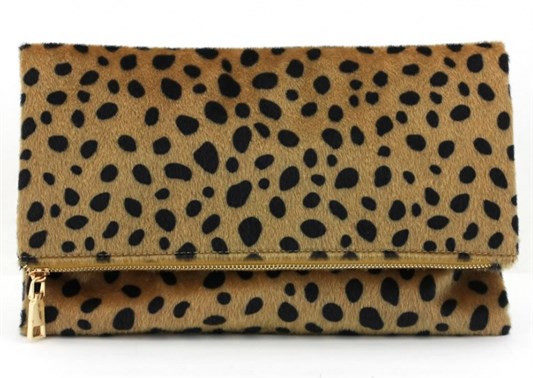 Love these SOCKS!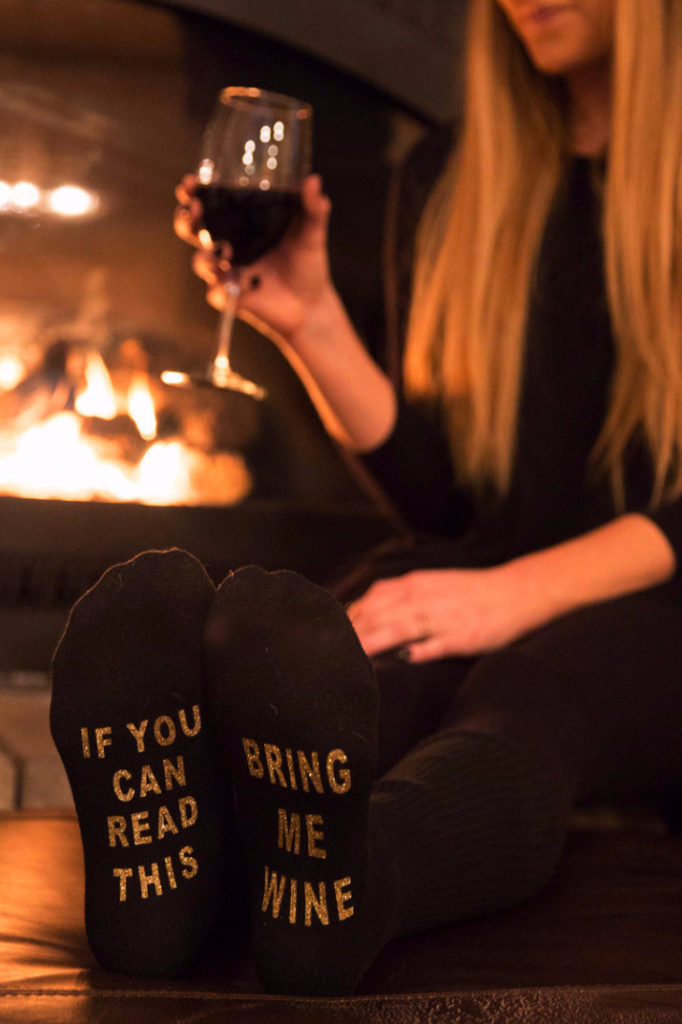 They also have really cute jewelry and shoes! How cute are these ROSE GOLD SLIDE ONS?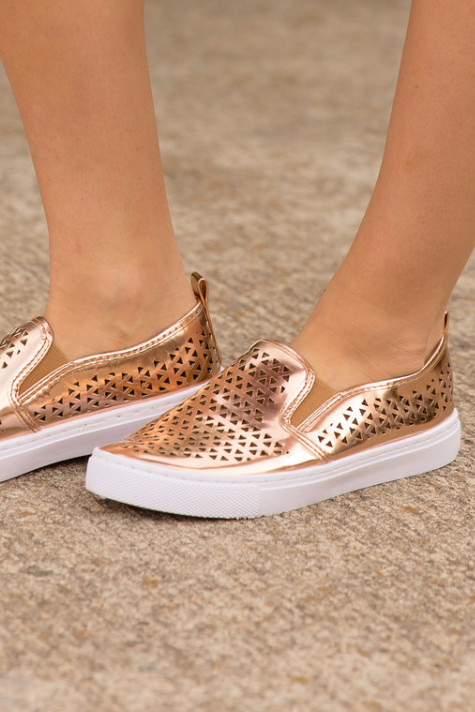 NORDSTROM'S WINTER SALE STEALS & DEALS
There are tons of great finds on the WINTER SALE at Nordstrom! Be sure to look around and see what other good deals you can find and comment below with your favorites! I was going to wait and feature this amazing SURPLICE TEE next week, but it went on sale so you should grab it now before all of the sizes are gone! I wore it on our Valentine's dinner date with my faux leather pants and I loved it dressed up! You can also throw it on with some jeans and look effortlessly chic! It comes in several colors too!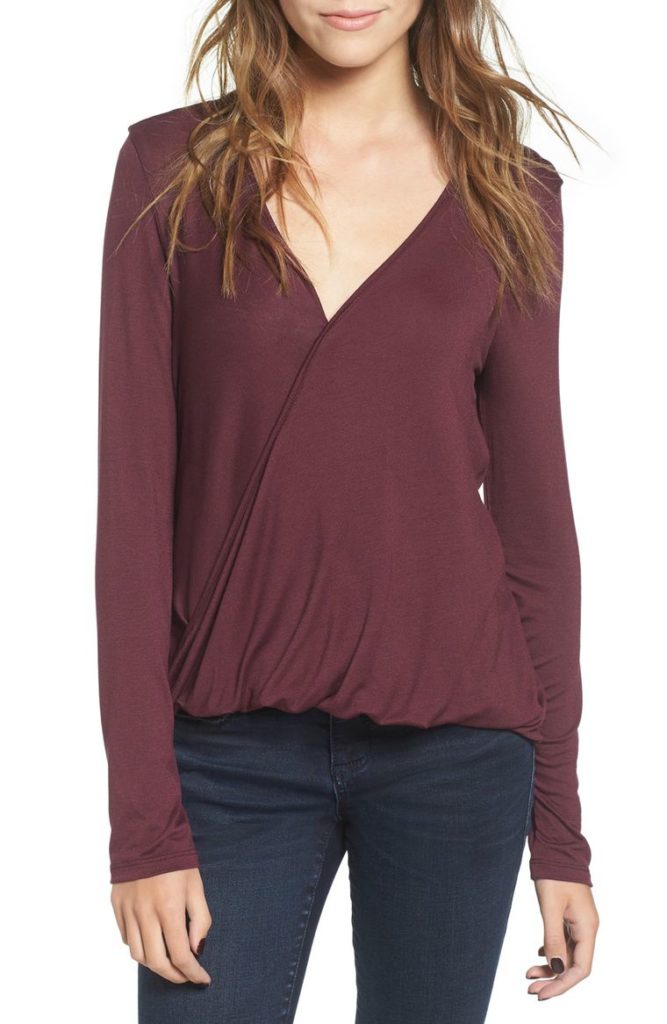 These BOOTIES are on sale for $89.90 now and they are super cute!!!
These BOOTIES are also on sale now for $89.90 and the color is perfect to wear into Spring!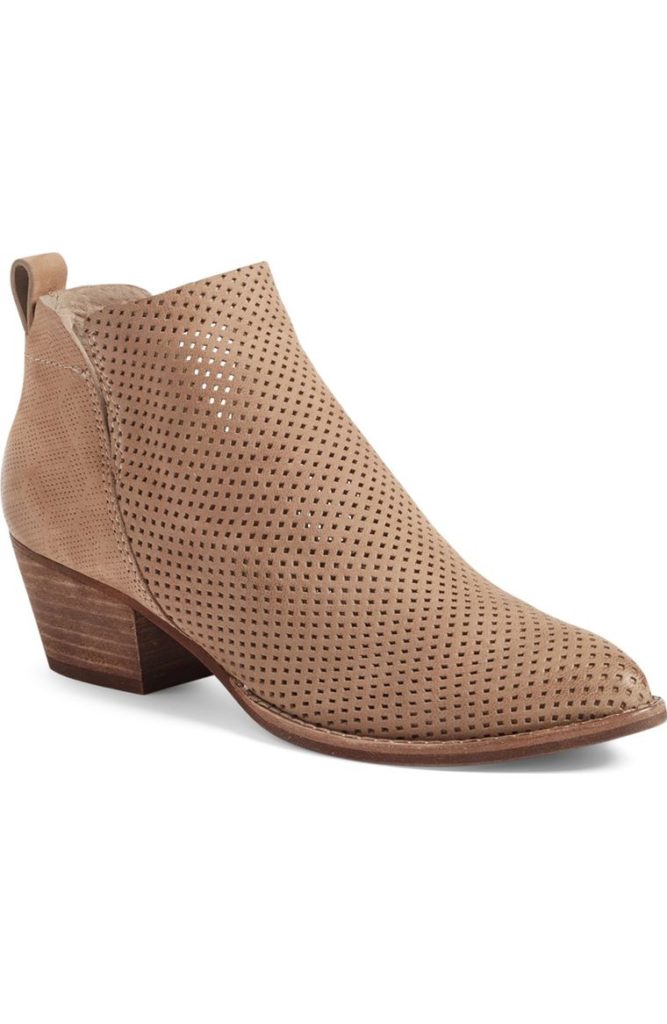 Lets talk about some premium denim that's on sale! First up is the great pair of PAIGE SKINNY JEANS!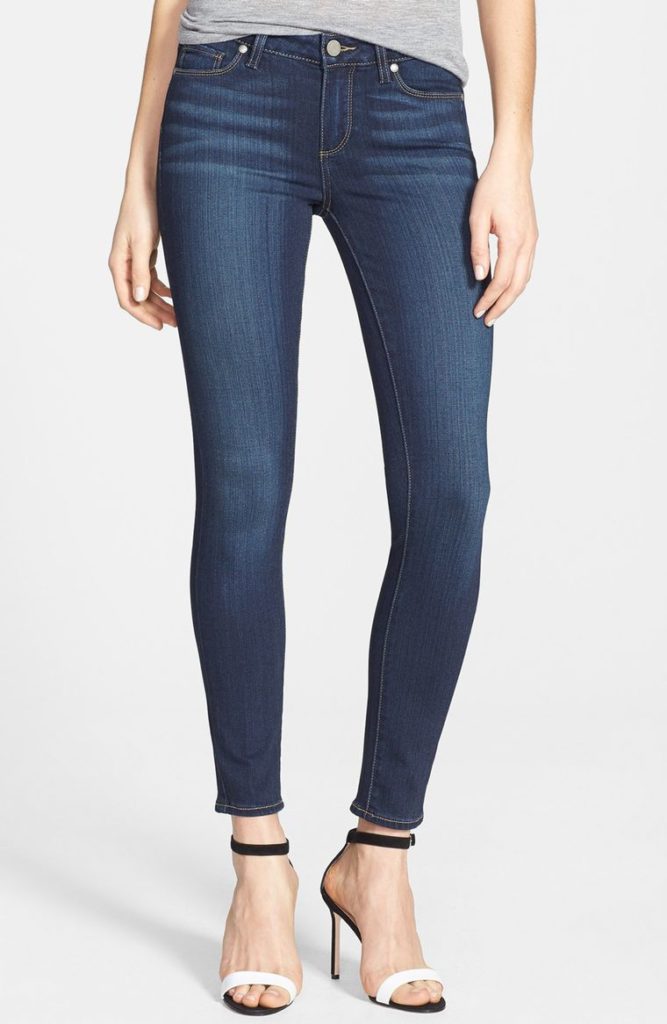 I am also a huge fan of AG Jeans and I try to snatch them up when they are on sale! Here are two pair that are on sale right now! Yippee! This PAIR has 129 five star reviews!!!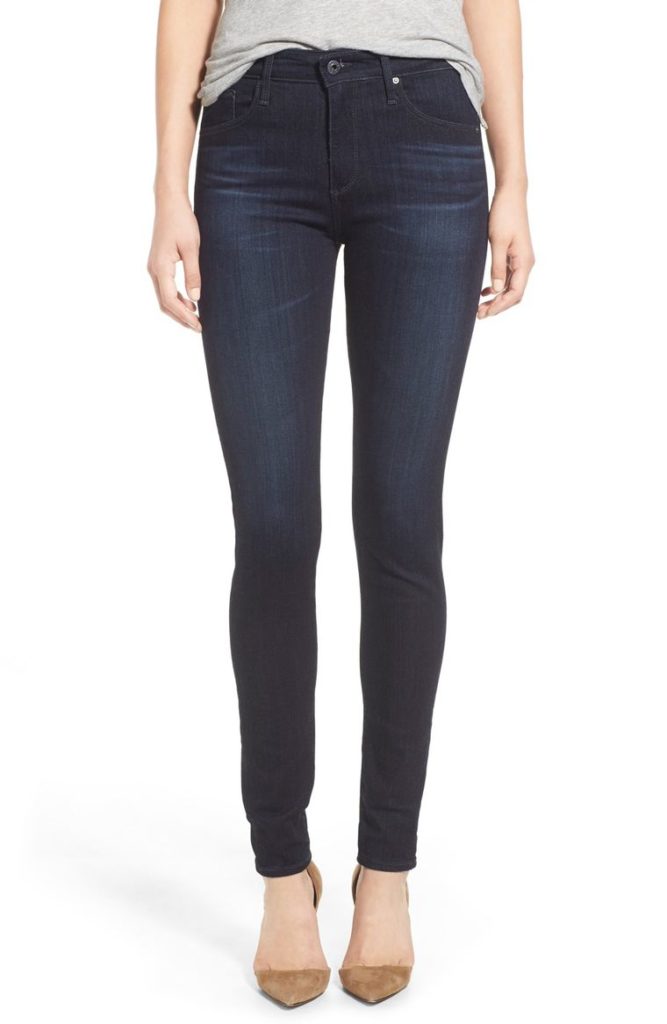 I love the wash on THESE!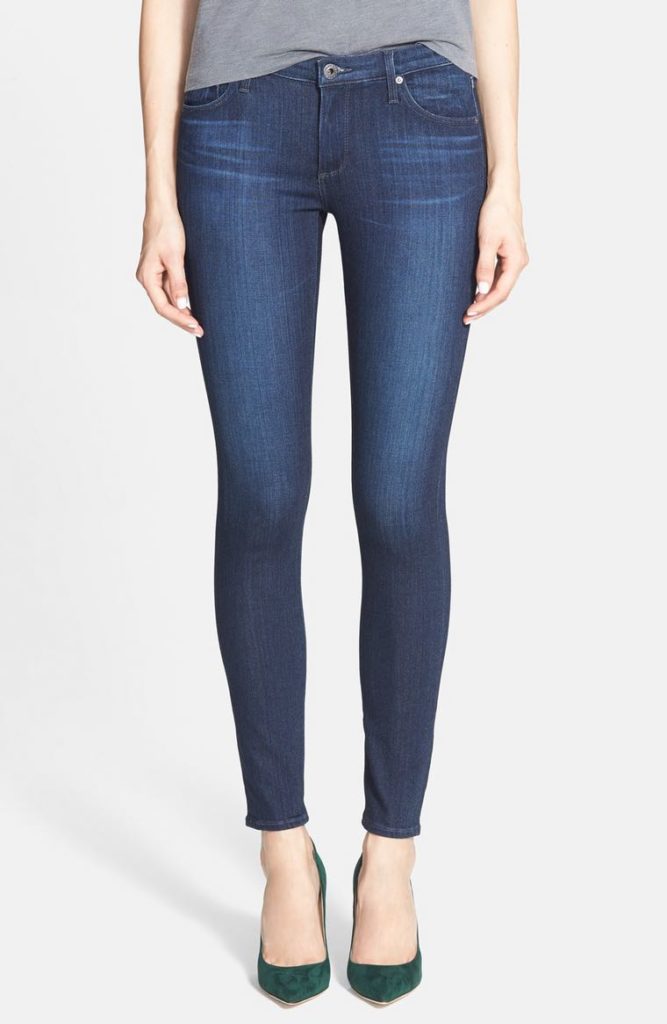 Thanks for stopping by today! I hope you found some new things you like from Hazel & Olive and the Nordstrom Winter Sale! I will be back next Sunday with some new finds for you! Thank you for reading! Don't forget to enter the Giveaway below and good luck!
a Rafflecopter giveaway



Learn more about Barrett & see all of her posts HERE.
Follow Wear it with Barrett on Instagram and Facebook.
**This post contains affiliate links. If you purchase I may receive a small commission. Thank you!**