I am excited to share my favorite basics from Athleta's new arrivals! Typically, they will sell out of their hottest pants/crops and shirts quickly.  I love their workout guarantee! You can literally workout in the clothes and if you don't love it, you can take it back! That's pretty amazing customer service, I'm talking like Nordstrom level customer service! They also offer FREE SHIPPING on orders over $50! Athleta also has an additional 20% off sale items with code: EXTRA20, ends 1/16/17.  You can see all of the sale items here.  I also had to tell you about Nordstrom marking down a TON of Coats & Jackets and Boots too! Hint, at the bottom of the post is a restocked major deal! So without further adieu, here are my favorite picks from Athleta!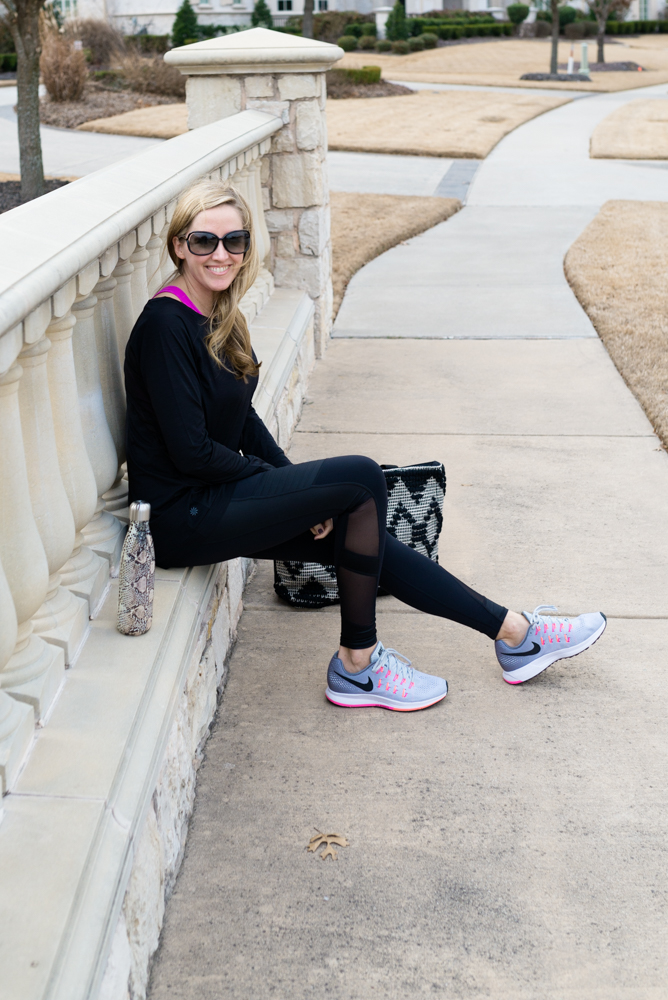 This black long sleeve top is so comfy and I love the details on the back! It's also available in purple and white.  I am wearing this fun, strappy sports bra in both outfits today! It's made with their new Powervita fabric that gives a hugged-in feel.  I think this pink color, called fuchsia leaders, adds a great pop of color to a neutral top.  These leggings are amazing! They have a little fun moto detail on the front of the thigh area and some great mesh panels on the side.  They have a high rise waistband that's very flattering! This new bag is so stinking cute! (Not really for working out, but I had to show you this bag before it sells out.) It would be great for the pool or the beach! These are my favorite tennis shoes right now! I featured them before and here they are again! I recently got this new S'well, in the 17 ounce size.  Similar options here.  I really love my Tom Ford's, find them here.  I always workout in my Apple Watch, it's a must have!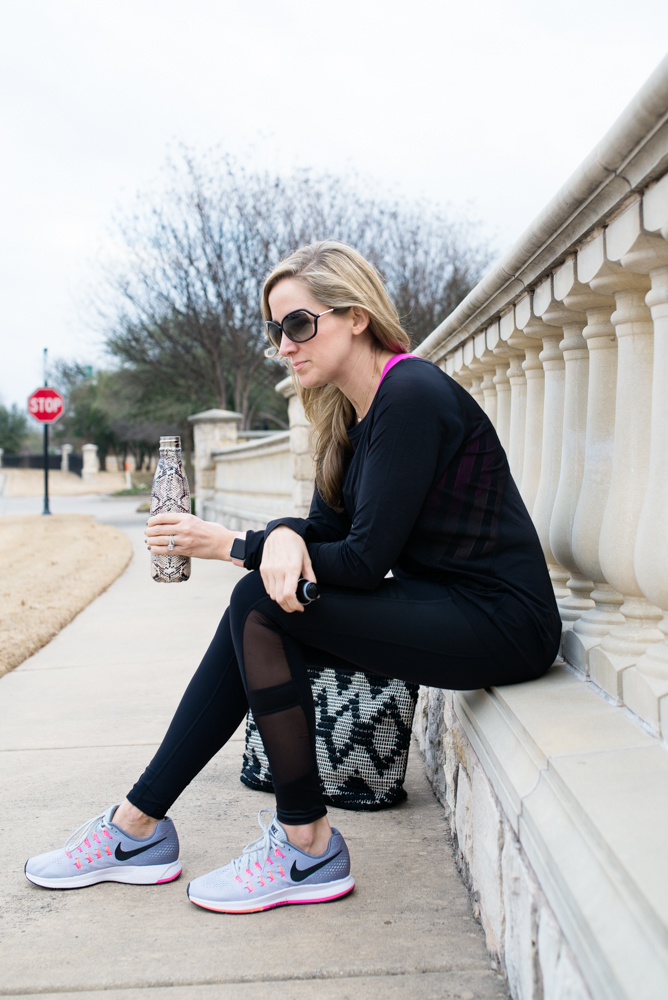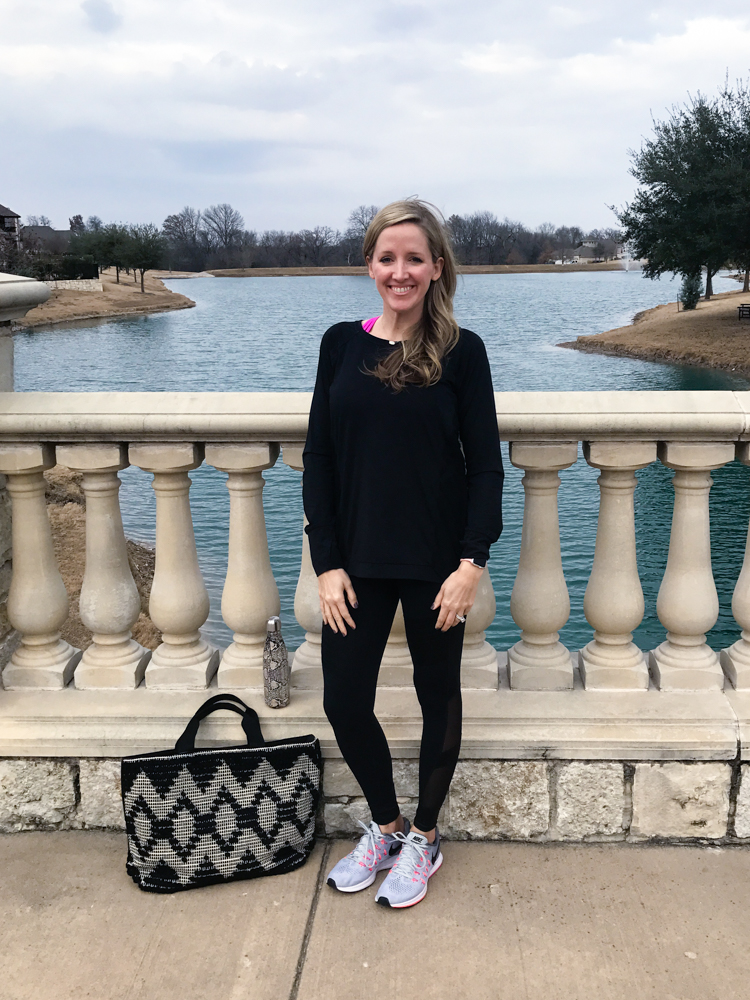 I'm also wearing my favorite Kendra Scott necklace, just for kicks! 😉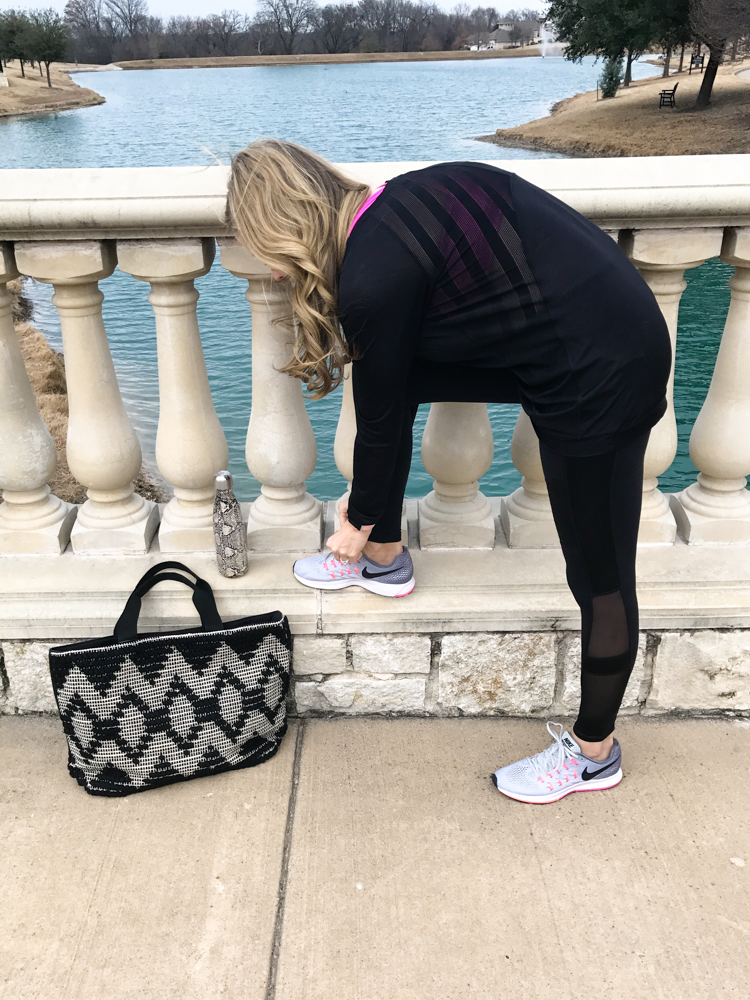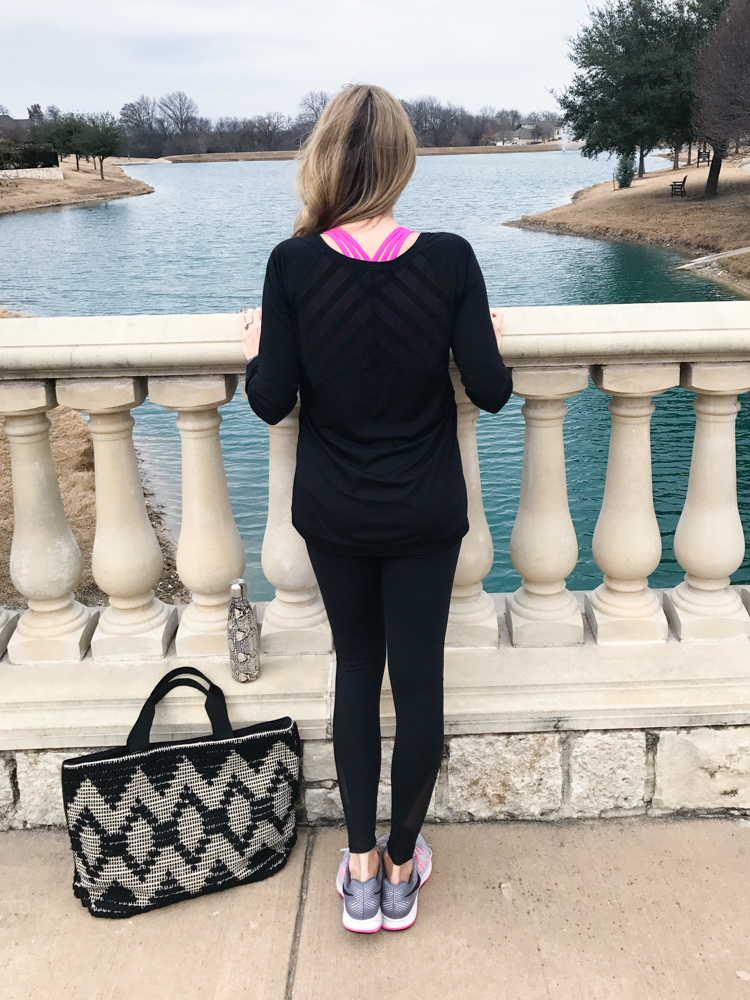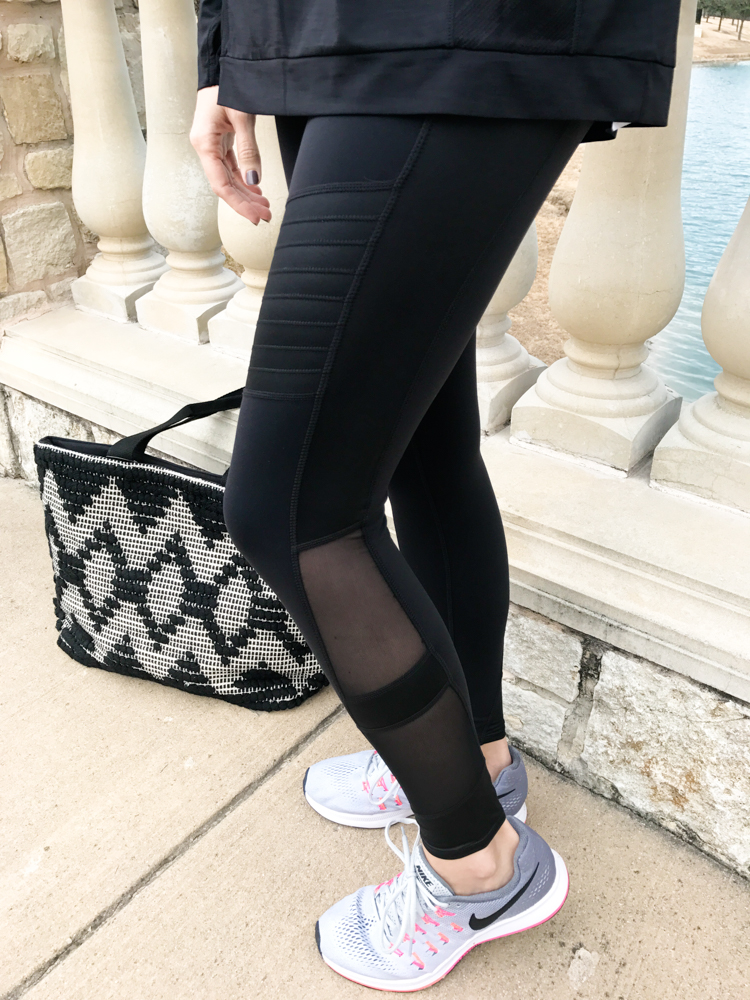 Next up is this cute outfit with the same sports bra (see how fun the back of the bra is) and my new FAVORITE 7/8 ankle tights! The Powervita fabric is so soft and really is very flattering! I worked out in these this week and they are seriously my new favorite! The open mesh panel is so fun! These are a great basic pair to add to your workout clothes.  I typically size down a little bit in Athleta, so I am wearing a small in these tights.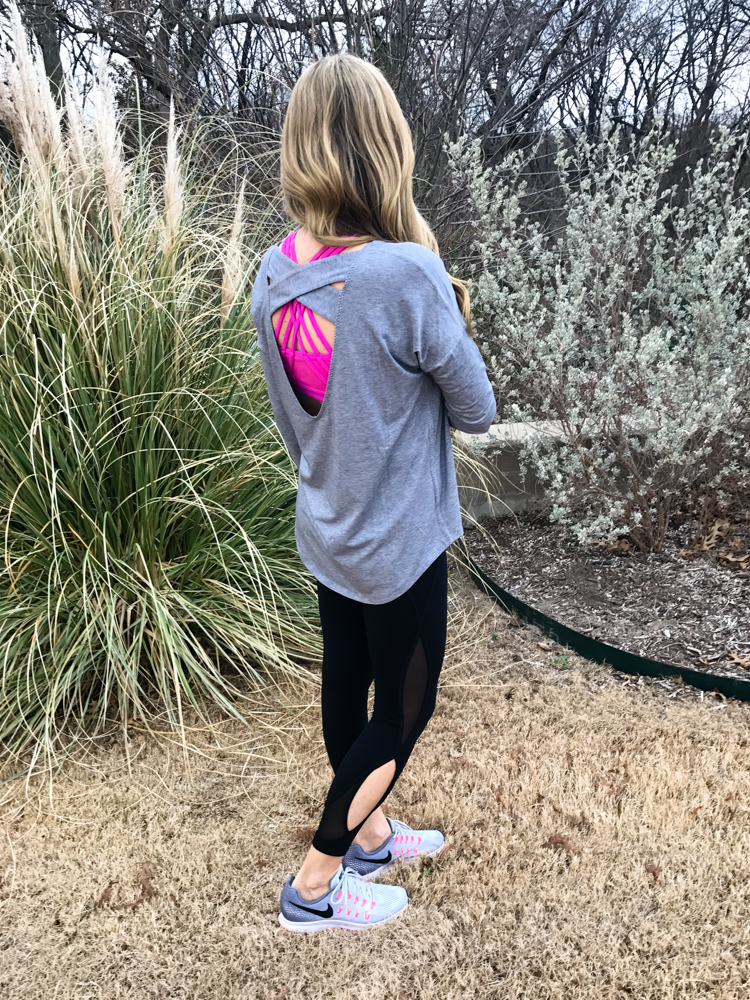 I really like the criss cross back on this long sleeve top! I'm wearing it in light gray heather and they also offer it in black heather.  It hangs loose and has a roomy fit, perfect for running errands or before or after the gym! It even has thumbholes!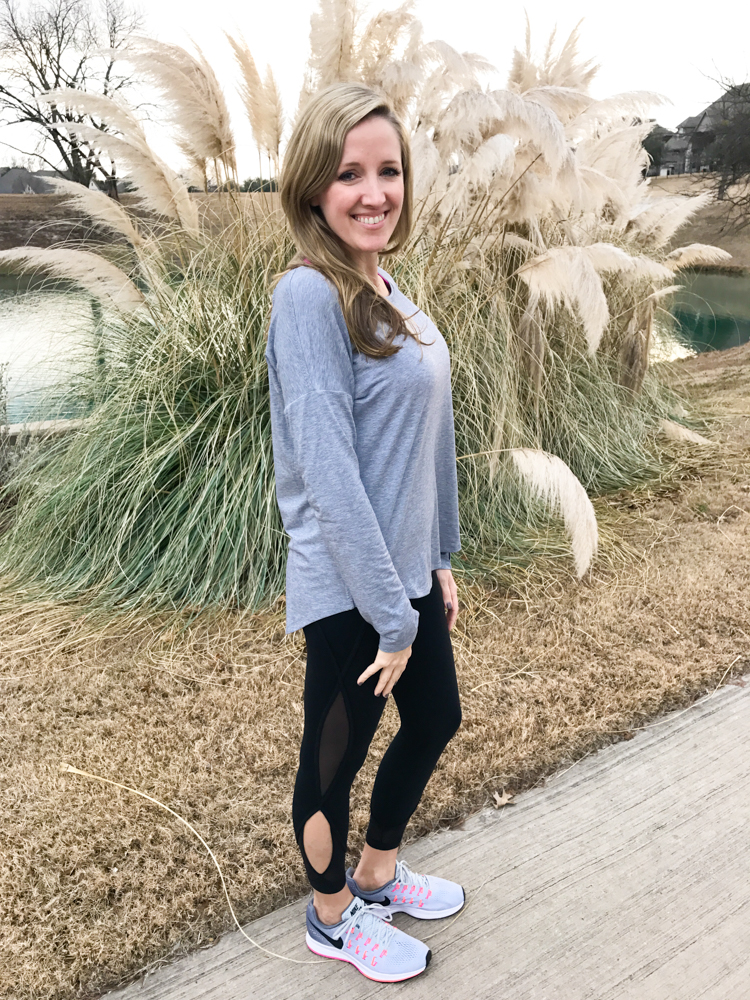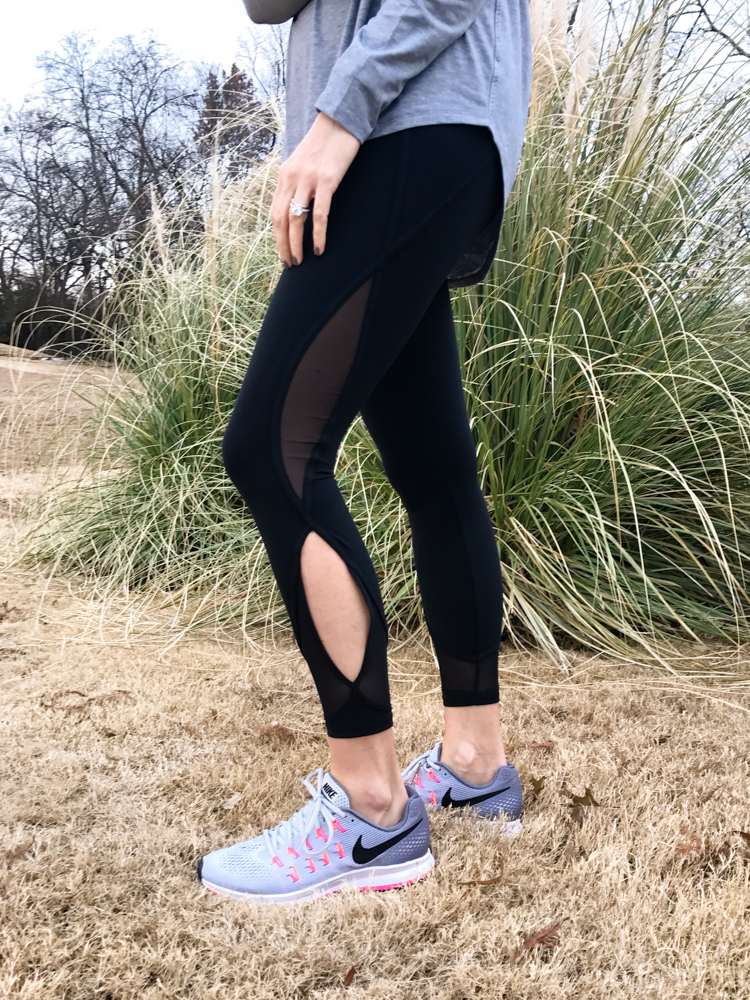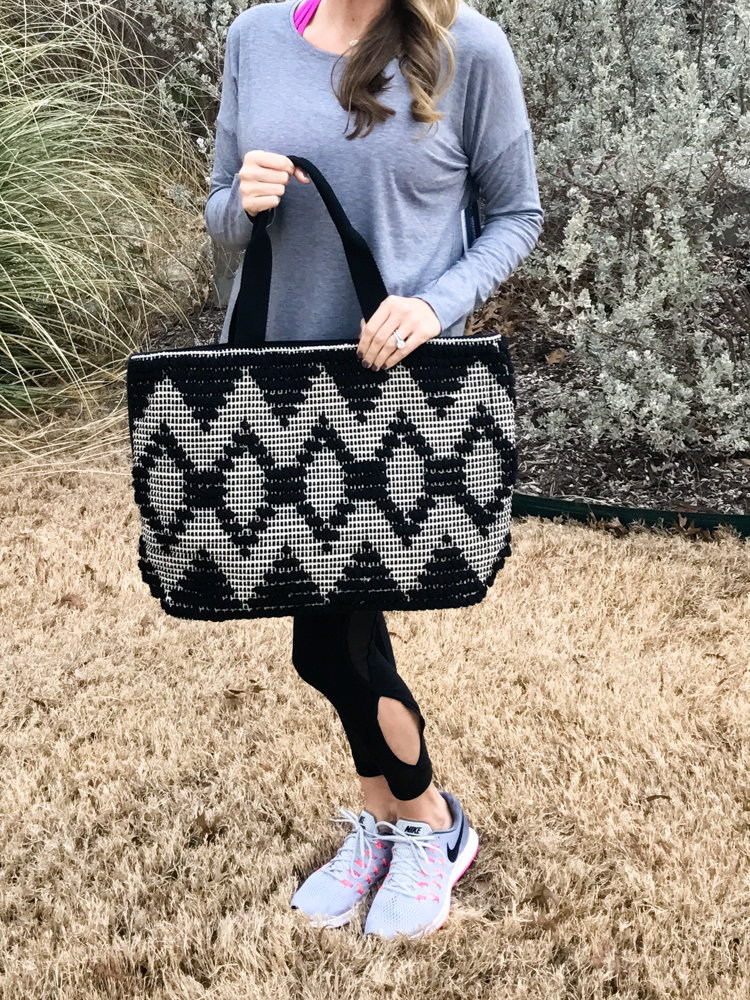 I really love this bag and it's very spacious! The front has the textured stitch with popcorn design on it and the back is plain black.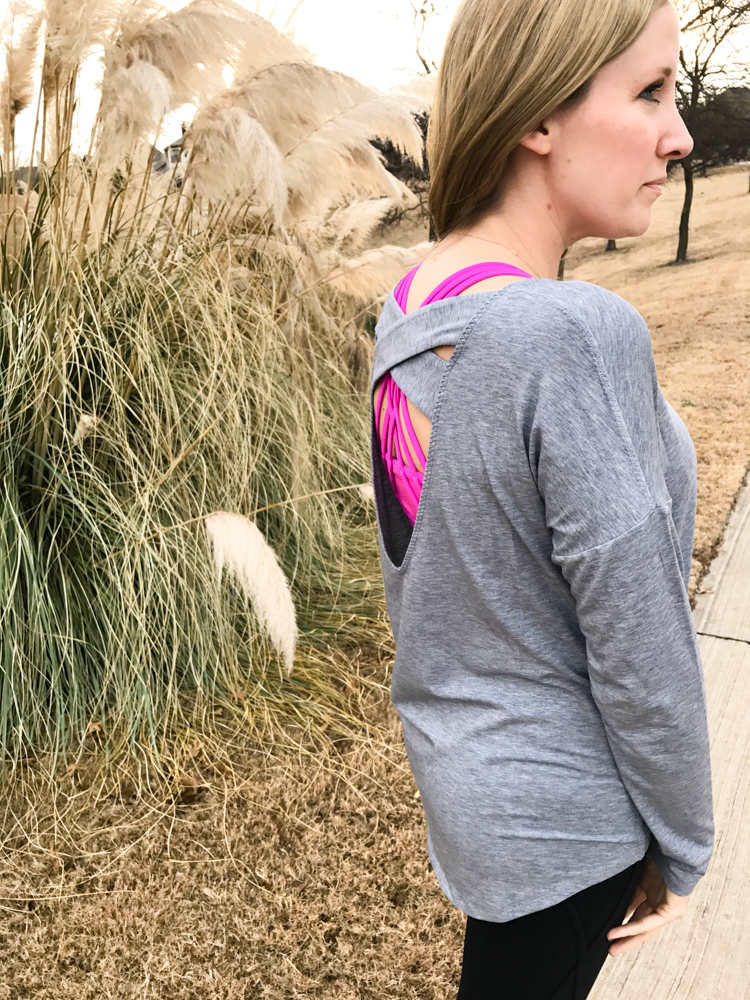 You guys know I love a good silly shot, so here it is! I hope you try some of the new clothes from Athleta! I think you will love them as much as I do! There are tons of new arrivals! Happy Shopping!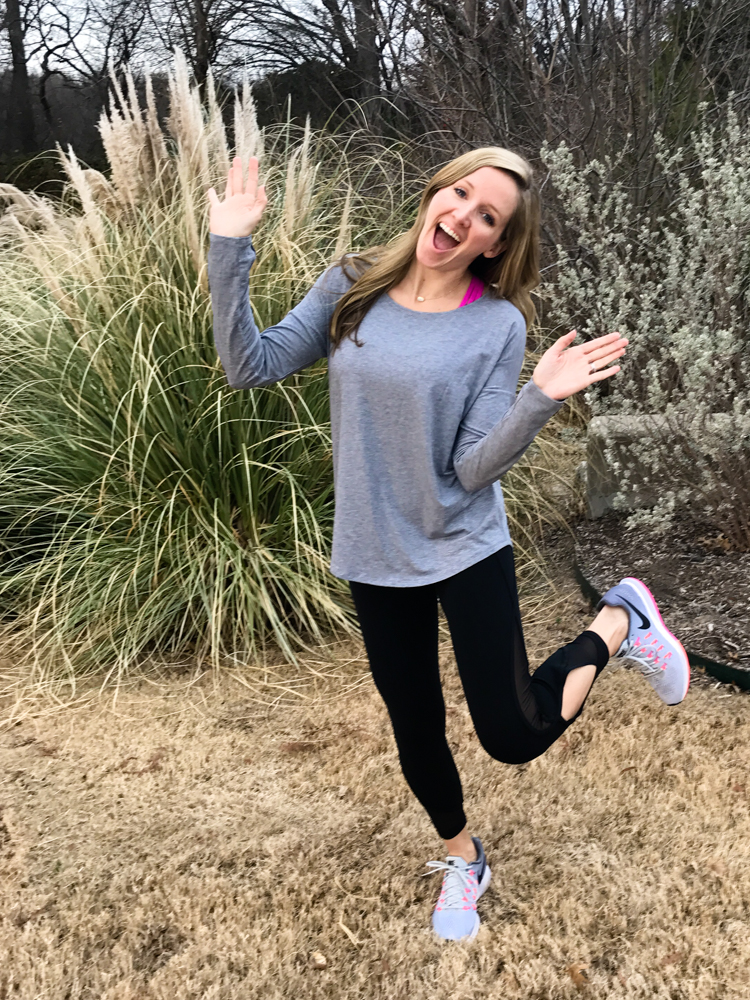 Restock alert!!! This gold bar pendant necklace is only $9.98! Grab one before they sell out!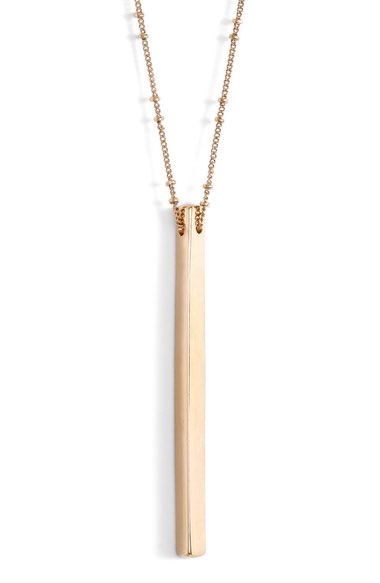 Learn more about Barrett & see all of her posts HERE
**This post contains affiliate links.  If you purchase I may receive a small commission.  Thank you!**