Happy Sunday! Can you believe it's December? 21 days until Christmas??? Say what? I can't believe it! I have been doing lots of shopping for friends and family and wanted to share some of my own personal Christmas wishlist items.  Maybe you will see something you would like for yourself or someone you love! I'm also sharing some great sale alerts today, so scroll down to check those out too! Be sure to shop ANTHROPOLOGIE'S sale because everything is an additional 40% off! I included some of my favorite finds from them below! Be sure you checkout my ULTIMATE GIFT GUIDE and THE BEST STOCKING STUFFERS posts too!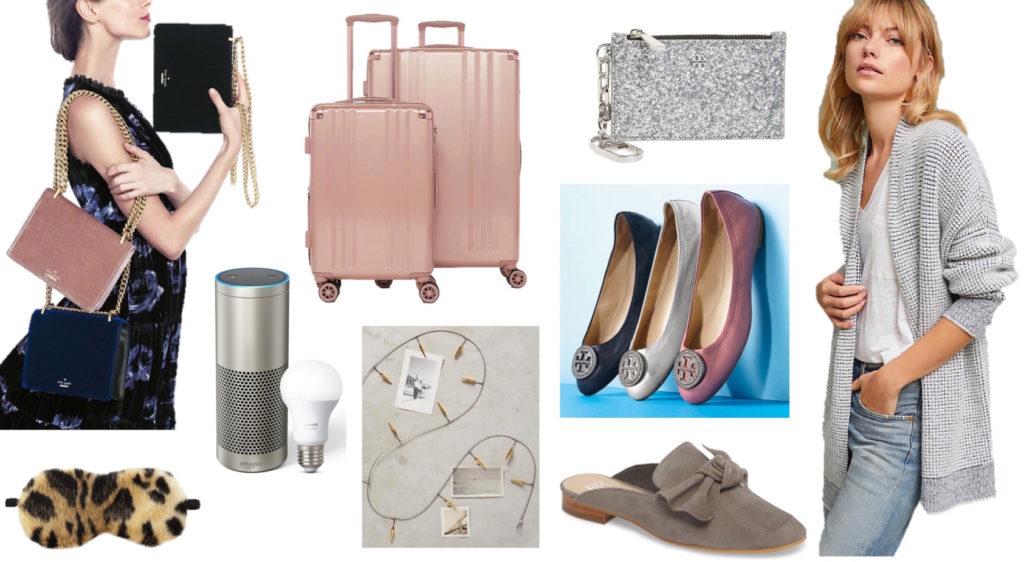 My Personal Christmas Wishlist
One of the top things on my personal Christmas wishlist is a mini-letter initial necklace from MAYA BRENNER! I love the delicate little initials and the fact that they are made out of 14k gold! You can get them in white gold, yellow gold, or rose gold.  That means you can wear it all of the time and it won't turn or tarnish.  I envision wearing this necklace every day, even when I workout.  I want to get the initials of both of my sons and probably my husband too.  I hope Santa reads this post! I've been really good! Here's an example of a 3 LETTER NECKLACE and a SINGLE INITIAL NECKLACE too! There are tons of different options (two letters, stars, hearts, numbers), so be sure to customize it for yourself! Imagine giving this to your mom with the initials of all of her grandkids! Priceless!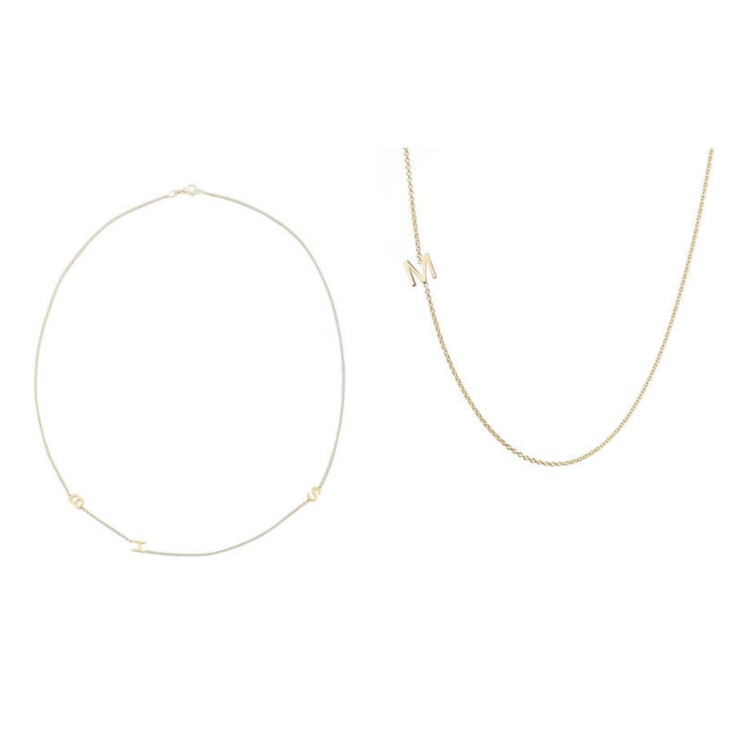 Look at these adorable MULES! They sell out really quickly so hurry! They come in a gorgeous pink, mustard, red, black and this grey suede! Love!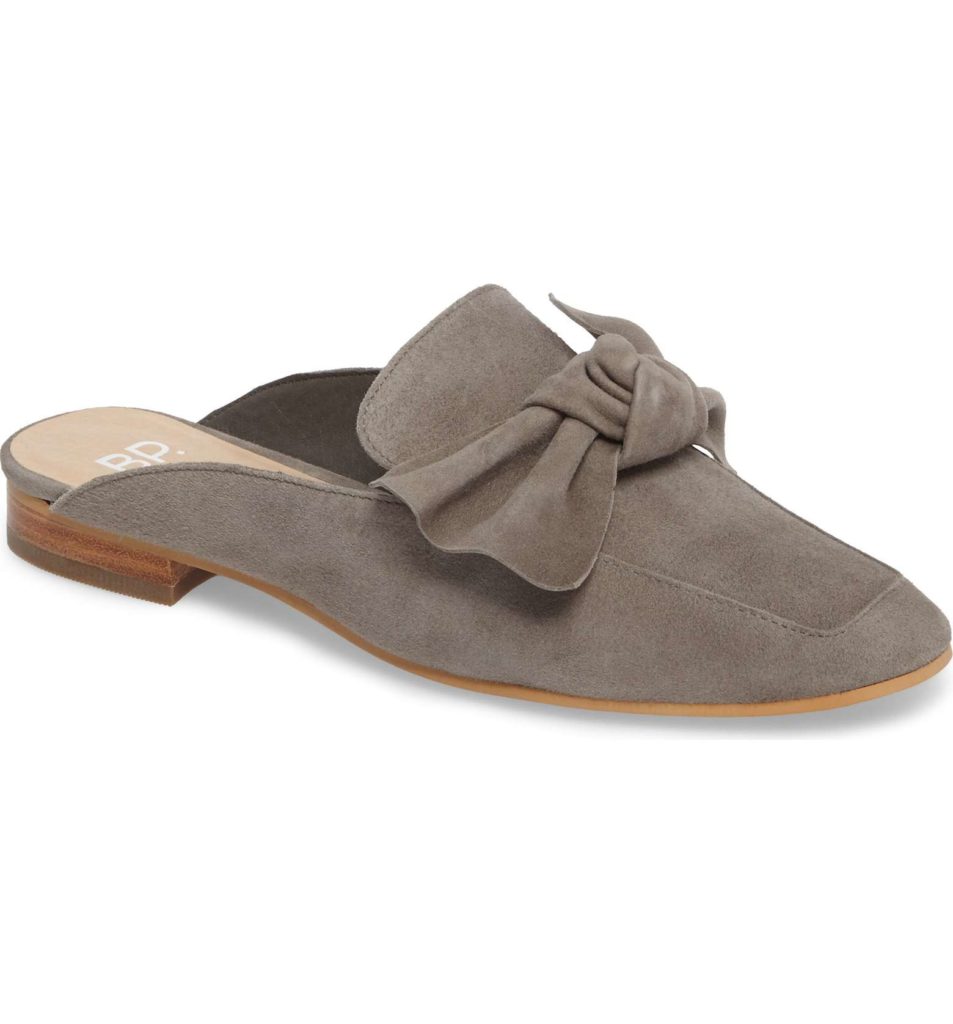 My whole family really wants an Amazon Echo and they have this really cool BUNDLE PACK that comes with a light bulb that you can control with Alexa! How cool is that? I can't wait to be able to ask Alexa to play music, tell me jokes, control my lamp, tell me the weather, and especially track my grocery list for me! If only she could do the laundry! I want this version because I like the silver finish and I like that is has  built in hub so we can add more components to have her control stuff in our home! You can see all of the options HERE.  There are multiple choices and price points based on what you need.  My husband is more excited about this than I am!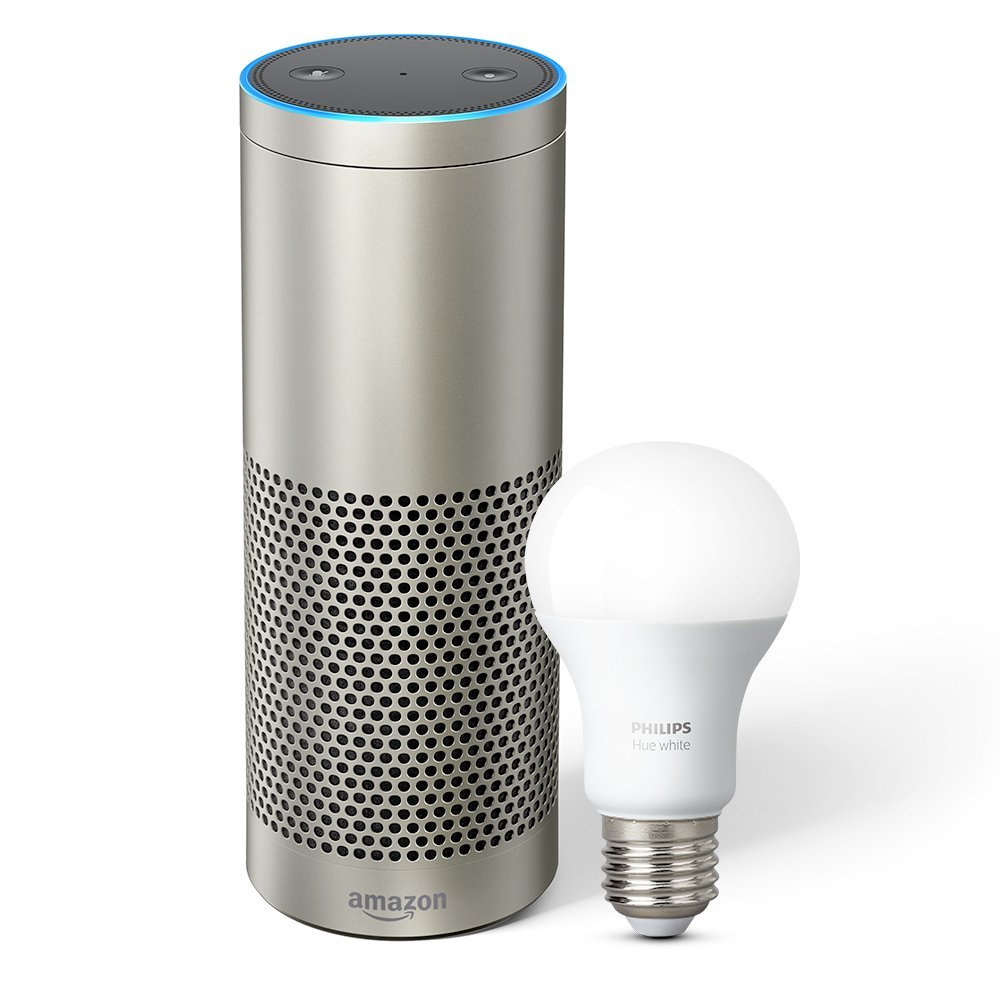 One of my very favorite things in the whole world is this SHERPA PULLOVER! I ordered myself the wine color for Christmas.  I already have the putty color and love it! I literally get compliments every single time I wear it! Right now, they have them available in 8 different colors! They are the coziest thing ever and look so cute oversized to wear with leggings.  Here's a terrible picture of me in it at the gym! It was chilly outside so I wore it on the way in and out of the gym! They are mens sizing but don't let that scare you! They are a hot seller for women and you will know why when you put it on.  These do sell out every year, so I would grab them now.  They are a bit of a splurge, but you will get your money's worth! The quality is fantastic! I would recommend sizing down one size from what you normally wear if you want it to be more true to size.  I think they look great oversized though, so I order my same women's size but in the mens size.  For example, I would normally wear a medium in women's sizing and I ordered the medium in mens.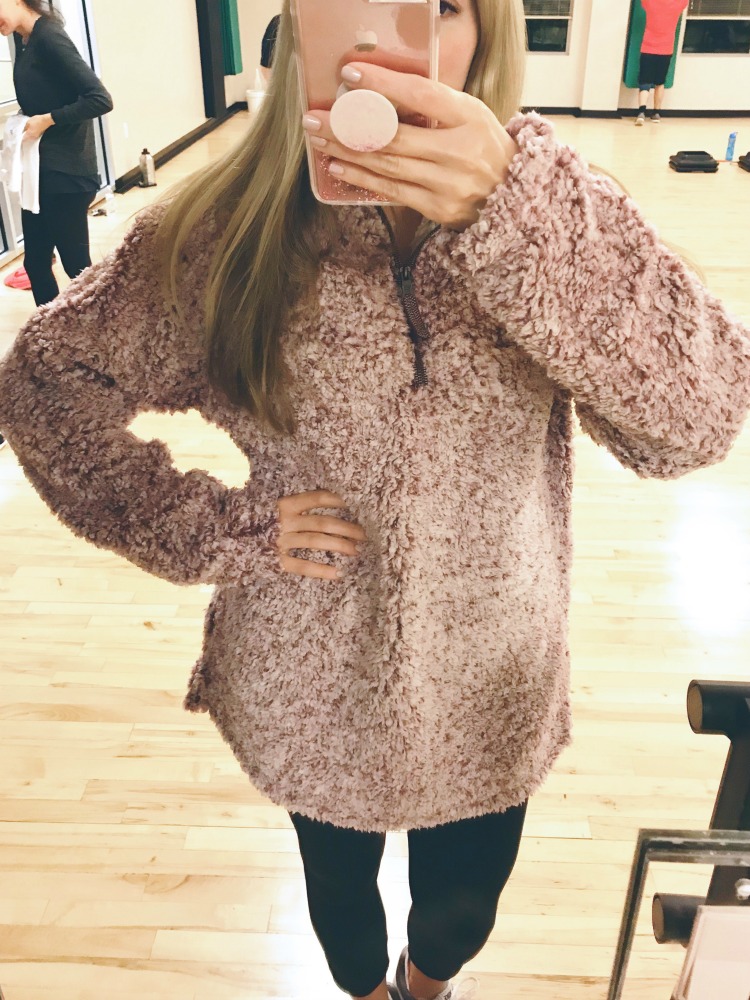 They also make a VEST! Look how cute!!! it has zippered pockets too! I think I need this too! Come on Santa! This is an XS, but I think I would prefer a small.  So I would say one size smaller than you would wear in the pullover. =)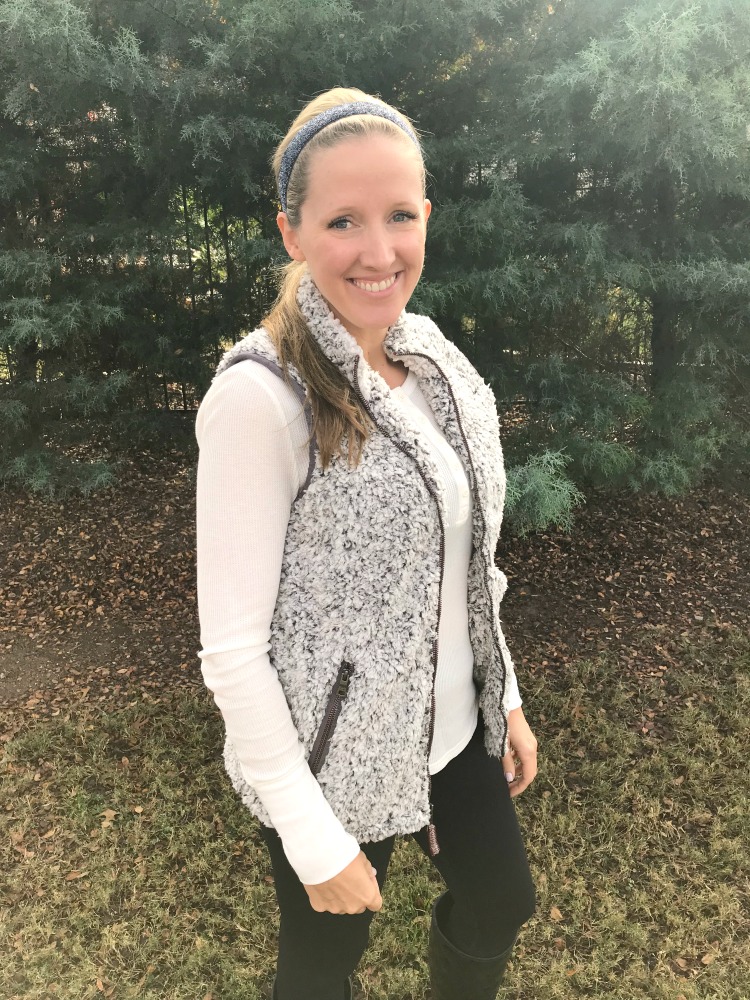 I had to share these cool TINSEL PHOTO CLIPS! They would look really cool hung on the wall with your favorite prints clipped on! Cool gift idea too!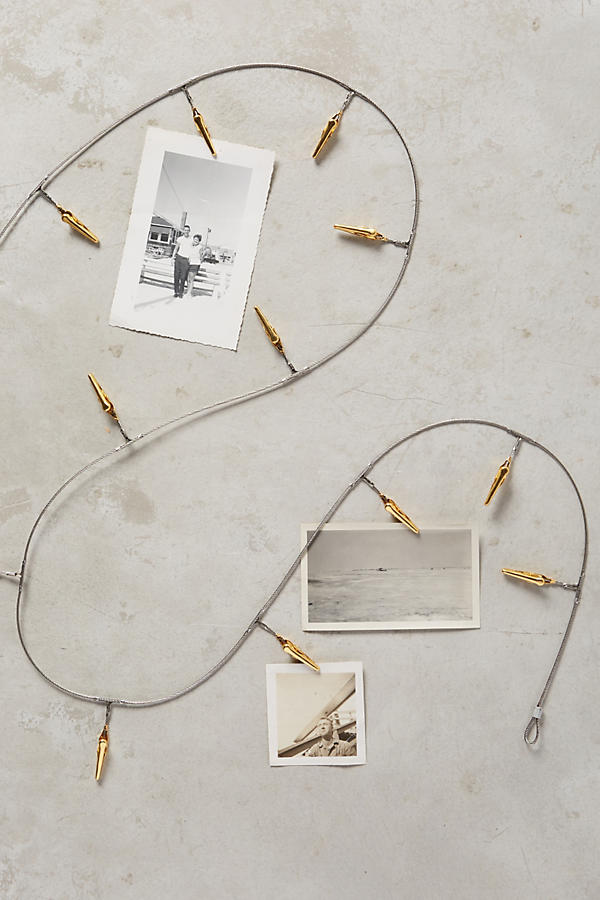 This CARDIGAN is super soft, has a great neutral color and I love the texture! It does run a little big, I want the XS/S.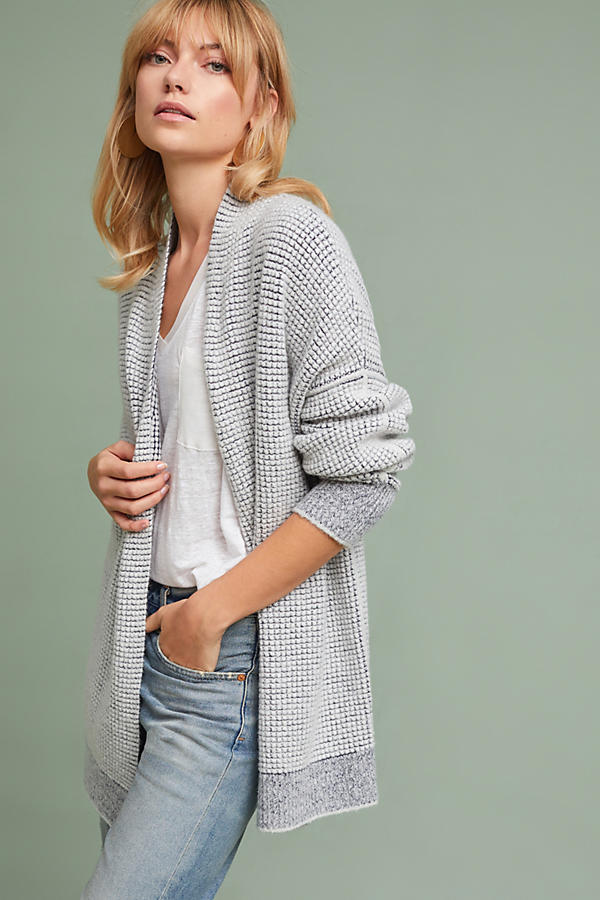 I am so excited about this adorable Tory Burch GLITTER KEY CHAIN! You can put your license and credit card in the cute glitter case and put your keys on the detachable chain! What a cute gift! It comes in silver, black, or navy!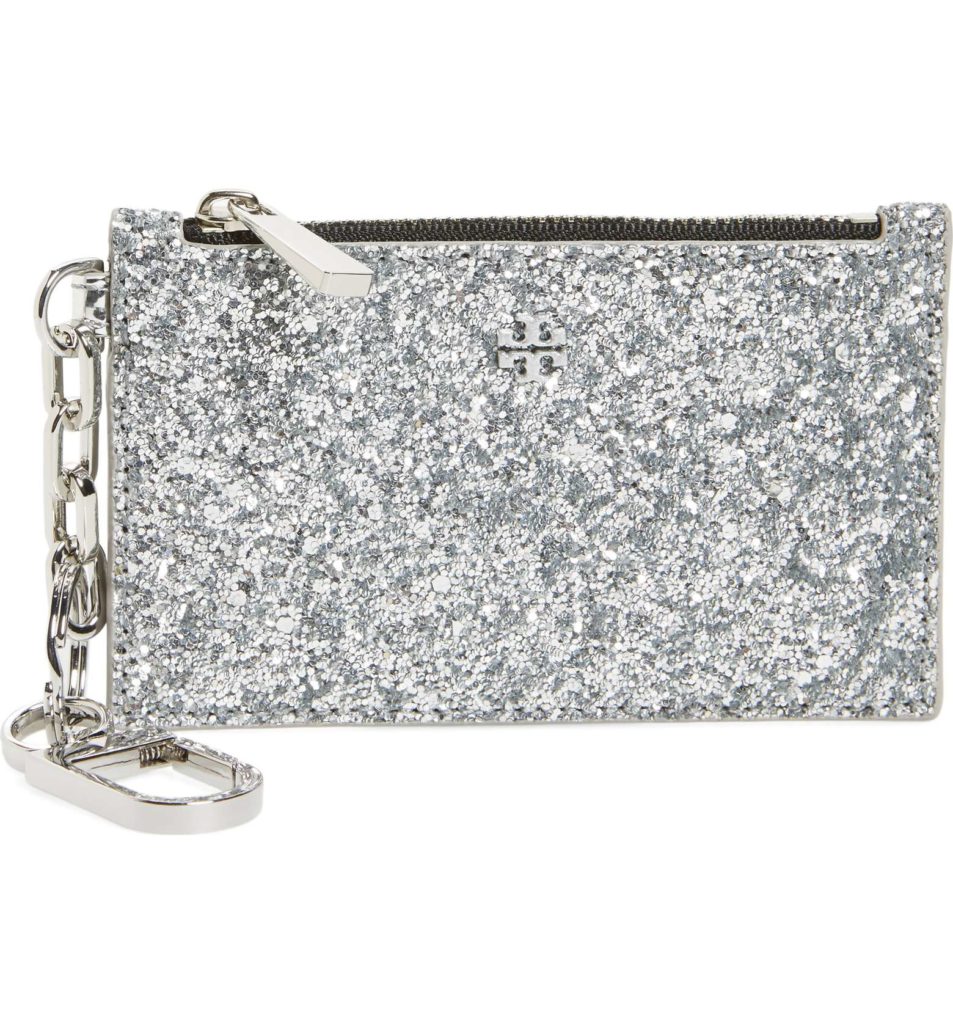 Another super cute gift that I would love, is this leopard EYE MASK!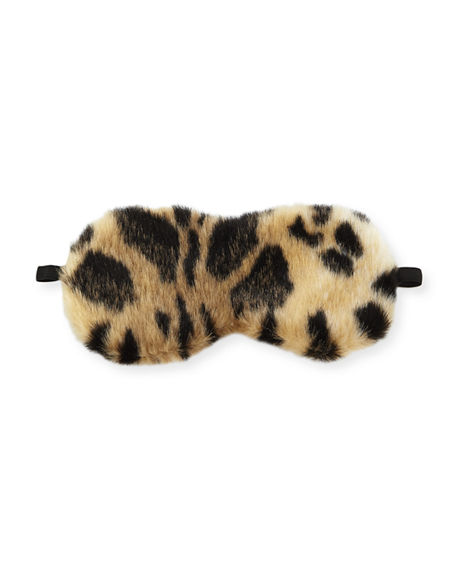 I like to dream big and this caramel suede CHLOE PURSE would be the perfect gift! 😉 This is the bigger size and this special, suede one, has the studs and the amazing tassel! I adore this bag!!!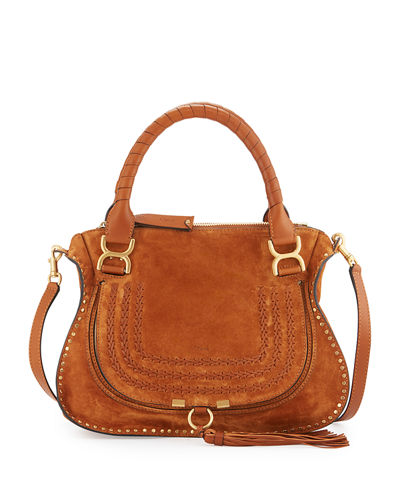 Look at all of the color choices in these beautiful statement EARRINGS! They are perfect for a night out, especially with Holiday festivities! Click on the link to see better pictures of them and to see the size, they show them on someone.  They are so pretty in person!!! Great price too!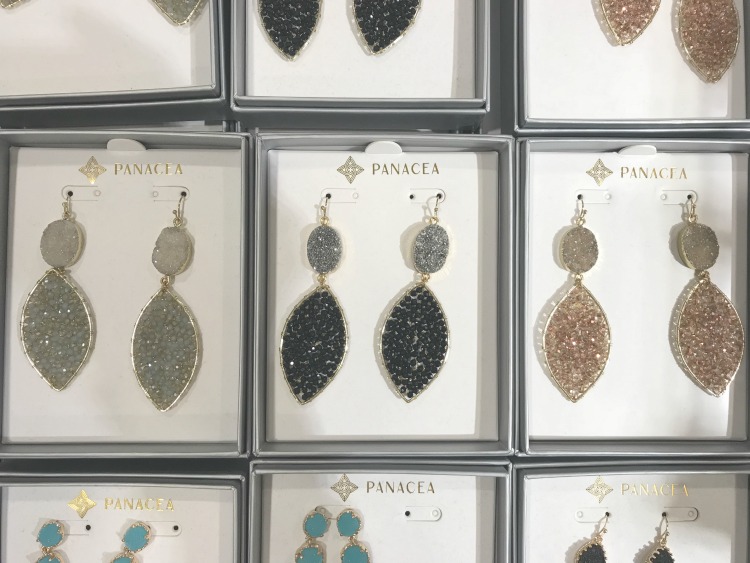 LOVE these BOOTIES! Throw these on with black jeans or black leggings and you will have legs for days! They just blend in and look fantastic! These are a great find and they are available in several different colors.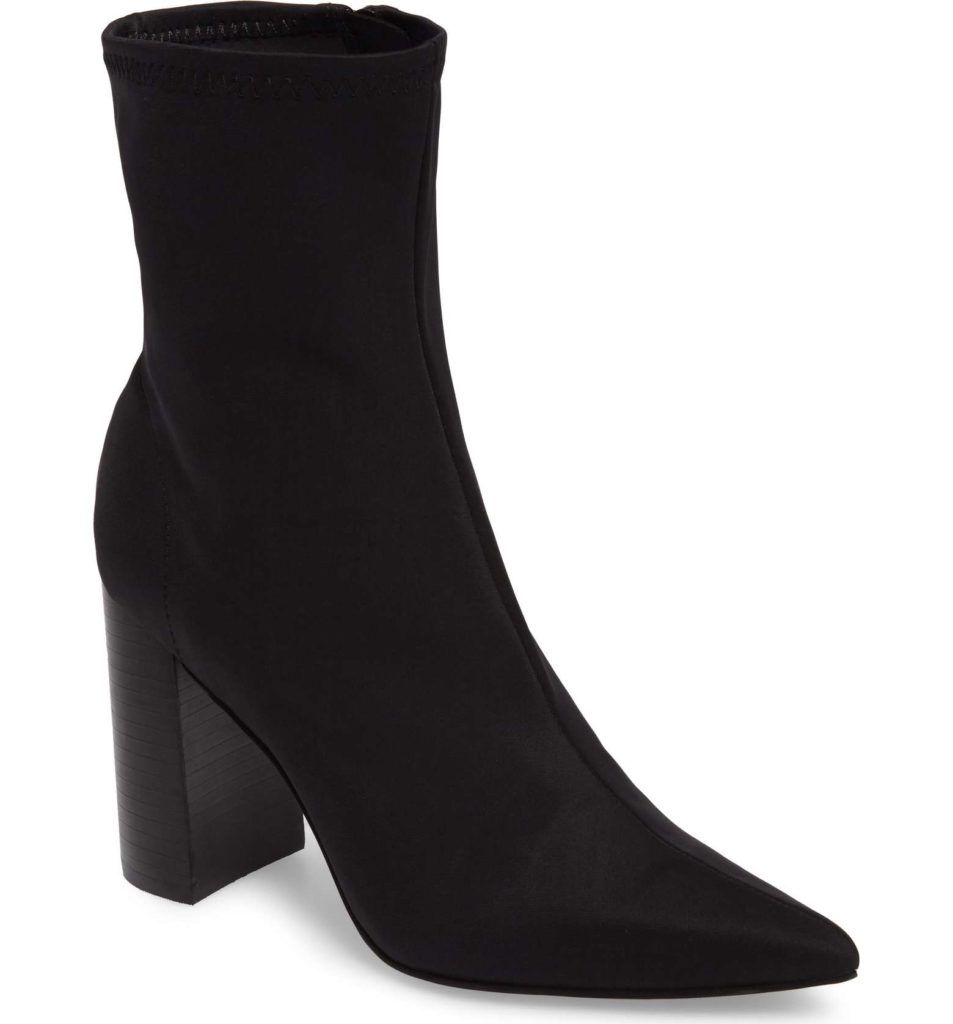 You guys know how much I love my Beauty Blender to apply my CC cream and concealer… well, they came out with this cute BEAUTYBLENDER KIT that has a blender, a clingy stand that it can dry in and the cleaner for $20! Such a good deal and this would make a great gift! Every lady needs one of these!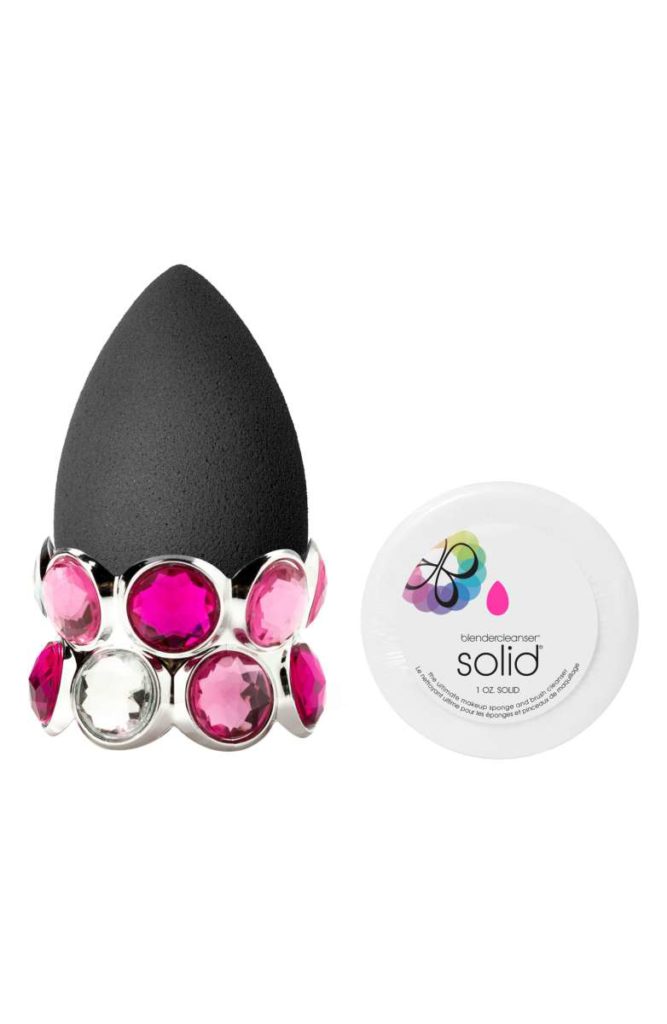 I also want the new EMBELLISHED FLATS from Tory Burch! They are so pretty! If you want silver, black or navy, find them HERE.  The pink pair are available HERE.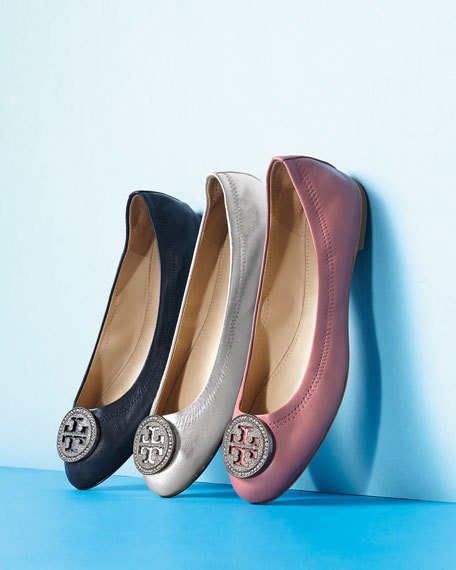 I really like these new SHOULDER BAGS! They come in lots of pretty colors, including silver which isn't pictured.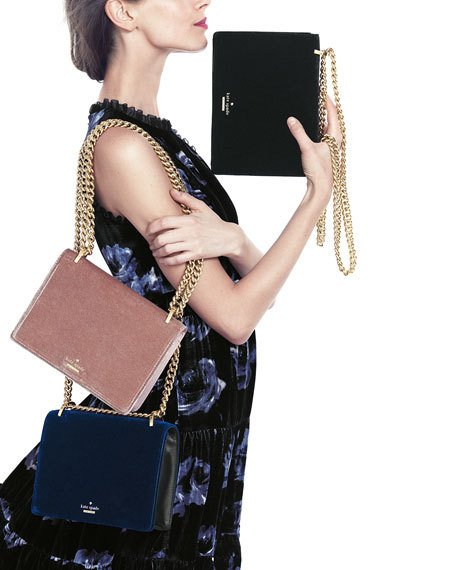 How cute are these new NIKE SNEAKERS?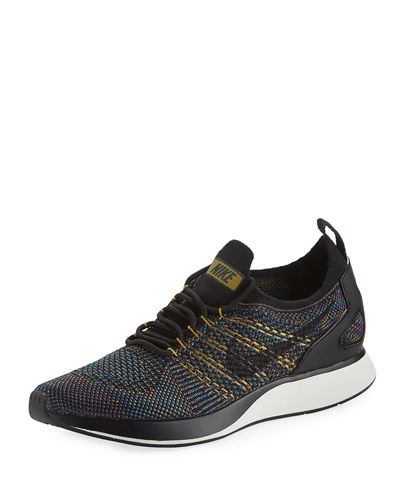 This is probably more of an item for my kids, but these mini wireless BLUETOOTH SPEAKERS are so cool! They come in fun colors like green, black, orange and silver.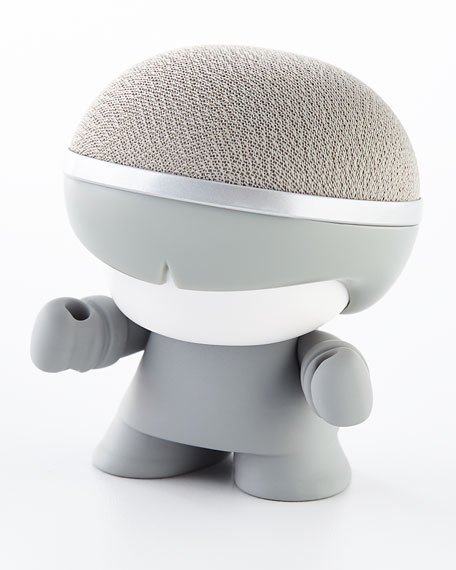 I get compliments on my copper Birkenstocks (they are sold out), but they have them in THIS style now and they are so cute! They go with everything and the soft footbed really is so comfortable!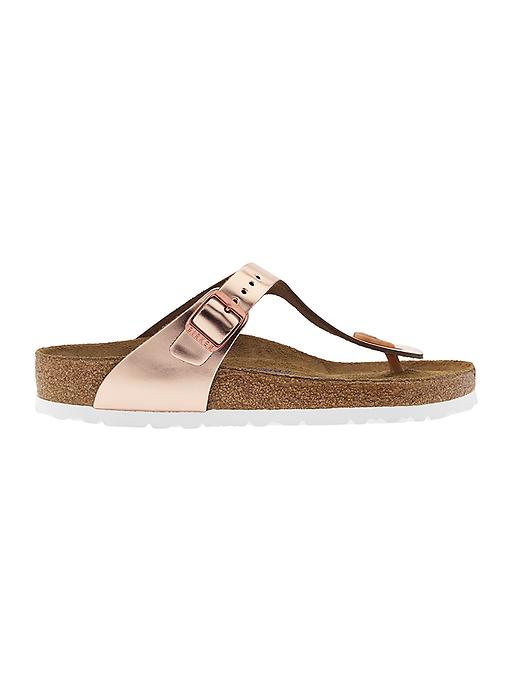 Barefoot Dreams just came out with this pretty COASTAL CARDIGAN in three pretty colors! I really like the silhouette and the fabric is my favorite, soft material!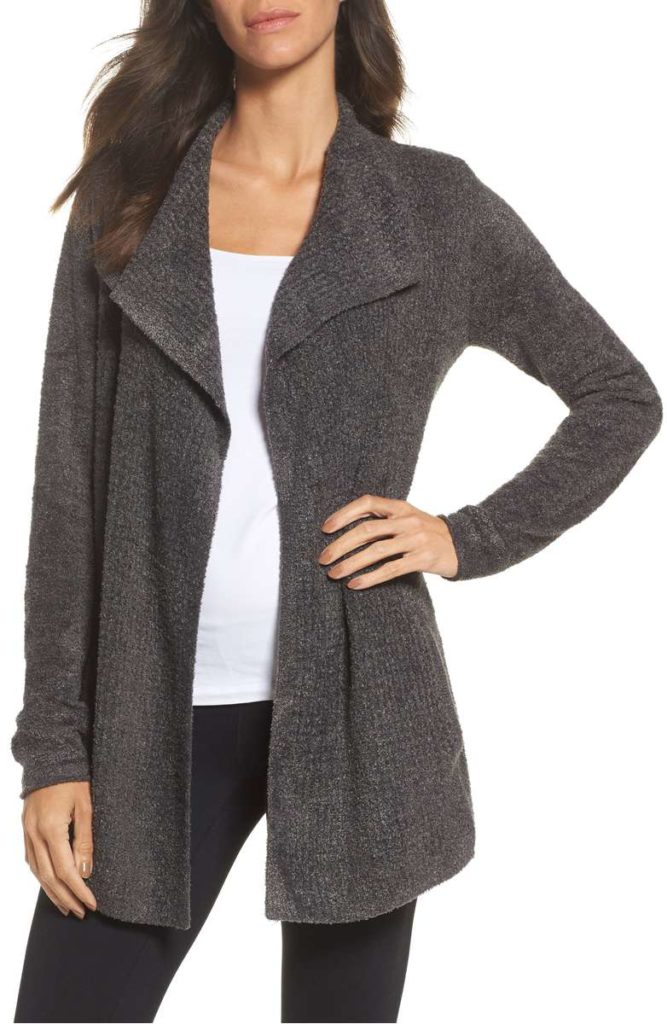 I've had my eye on this LUGGAGE SET for a long time! it is so pretty and has four wheels.  This set comes with one you can check and a carryon size too.  It comes with a case you can put over it when you check it so that it doesn't get hurt! This set is also available in other pretty finishes, gold, silver, white and black! You can also buy the carryon by itself HERE.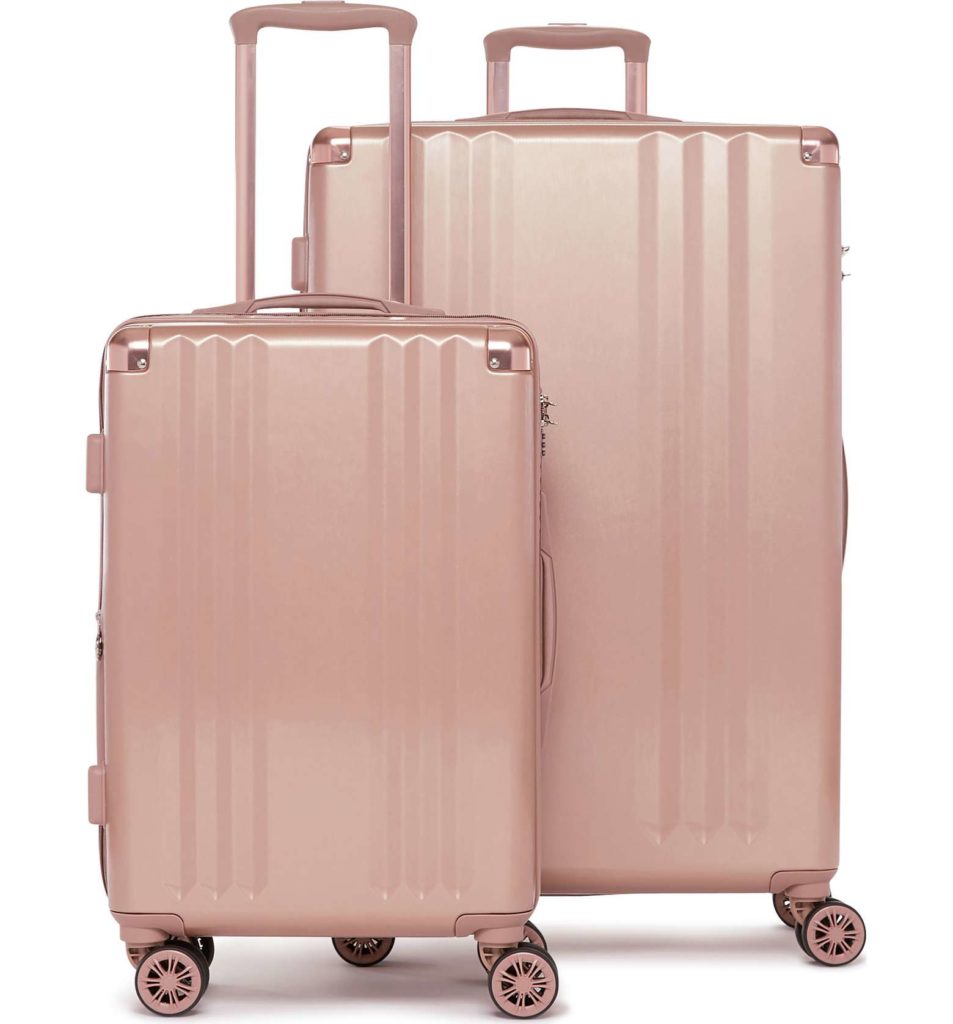 The infamous sleeveless RUCHED DRESS now comes in a long sleeve version! Hooray! This DRESS is amazingly flattering, look at the reviews! It comes in tons of colors and you can dress it up or down! Everyone needs this dress!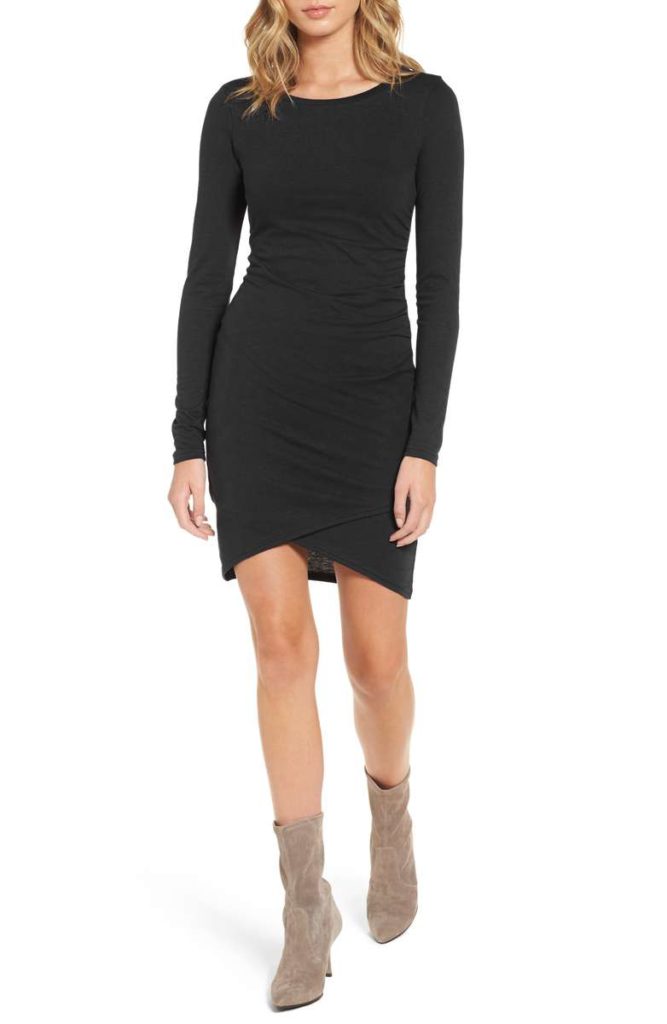 SALE ALERTS
These OVER THE KNEE BOOTS have great reviews and come in three pretty colors! They look almost exactly like a designer who's boots are $798! They are already a great price, but right now, they are 20% off! Hurry before they sell out in your size!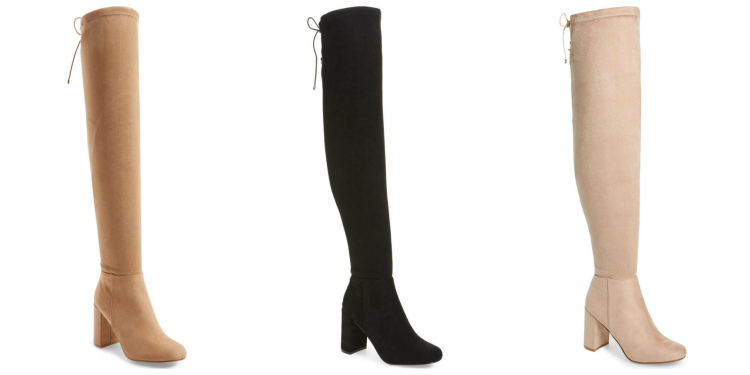 I am also happy to report that this gorgeous SCARF from Free People is 30% off! It comes in this gorgeous wine color or a blue! This would make a great gift for any lady on your list… and of course get one for yourself too! 😉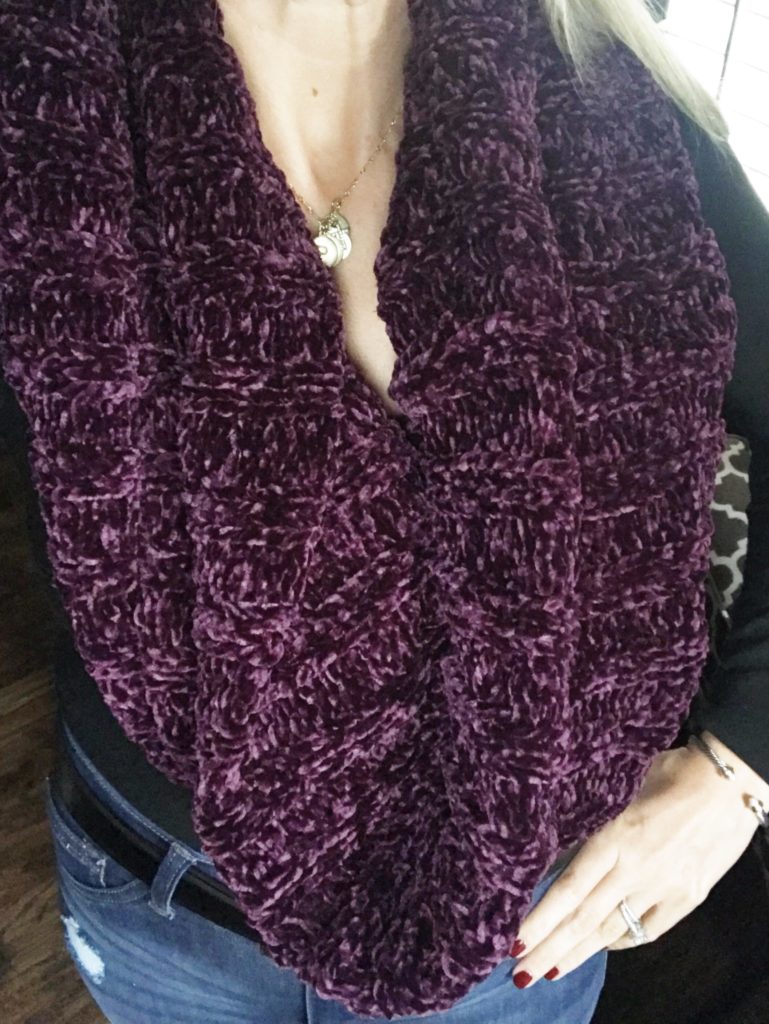 This ROSE GOLD POUCH is soooooo pretty and I refused to pay full price for it, but now that it's on sale, it's more than worth it!  It's from Anthro, so it's an additional 40% off!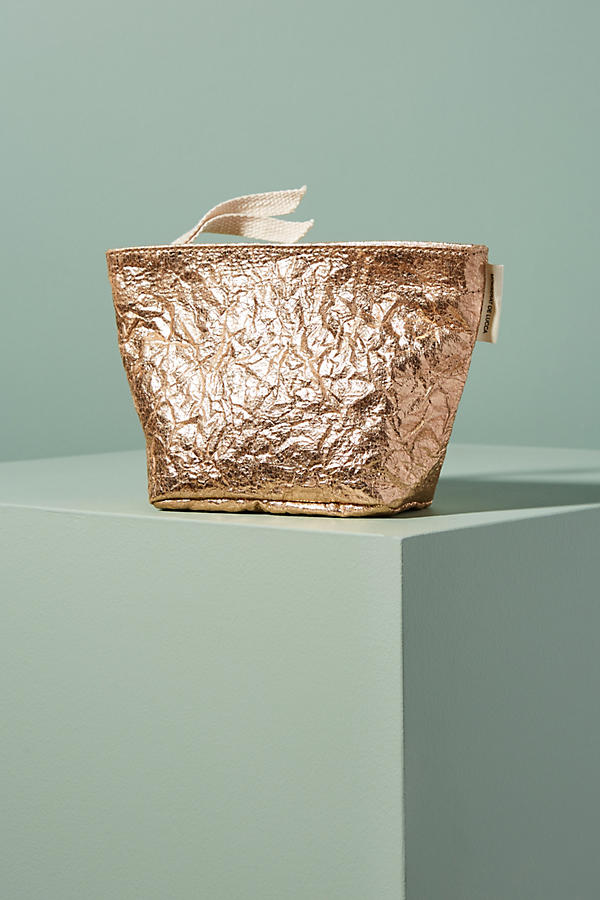 I love this METALLIC STRIPED CARDIGAN and it is on sale, big time!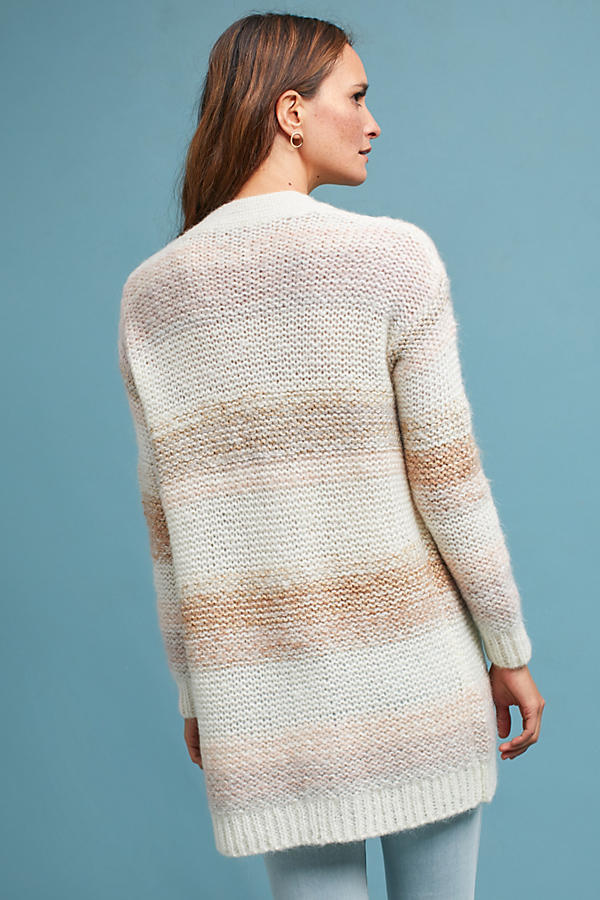 This might be slightly off topic, but I am obsessed with cute PJ's for the boys for Christmas and they are 40% off this weekend! HANNA ANDERSSON has the best! How cute are these STRIPED PJ'S? Their quality is amazing and these are organic!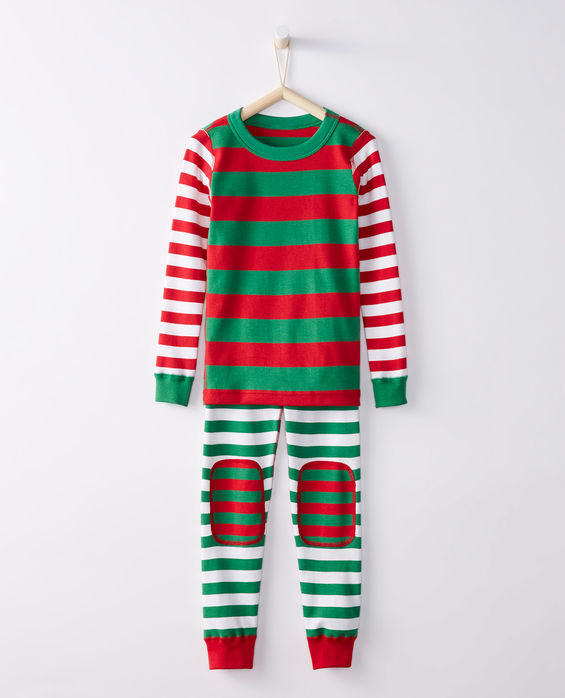 And these!!! Last year one of my son's wore the ELF PJ's and the other wore the SANTA PJ'S! So stinking cute!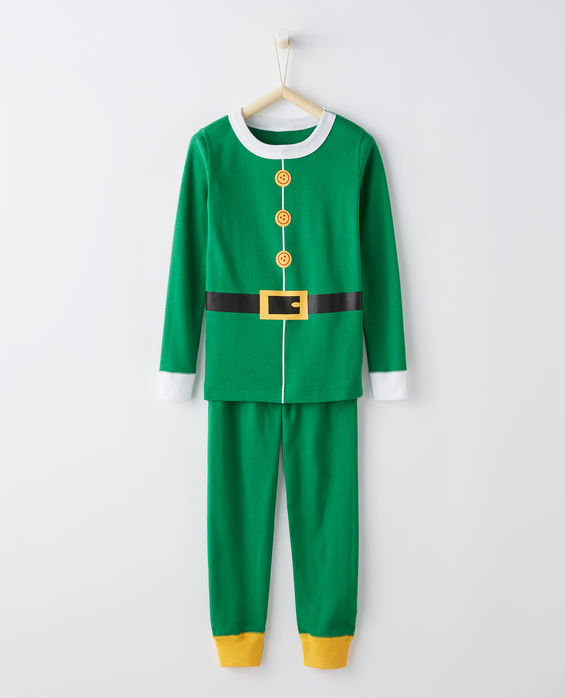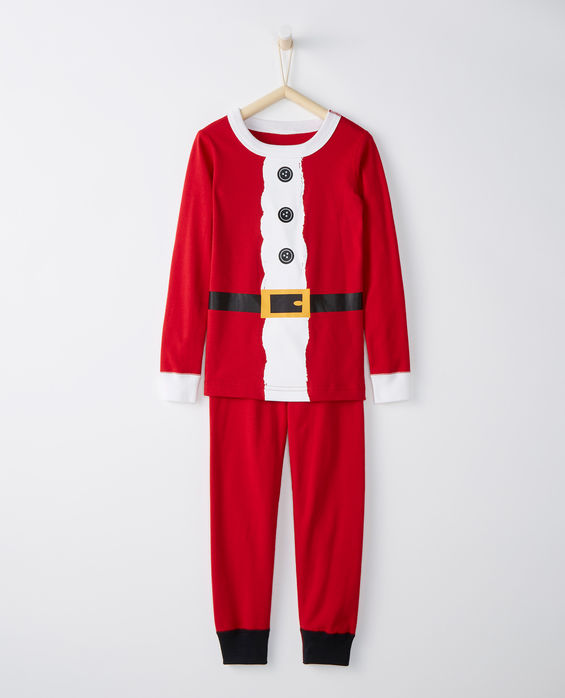 This TRAVEL TOTE is price matched right now and it is a really nice bag! Great gift for a man or woman!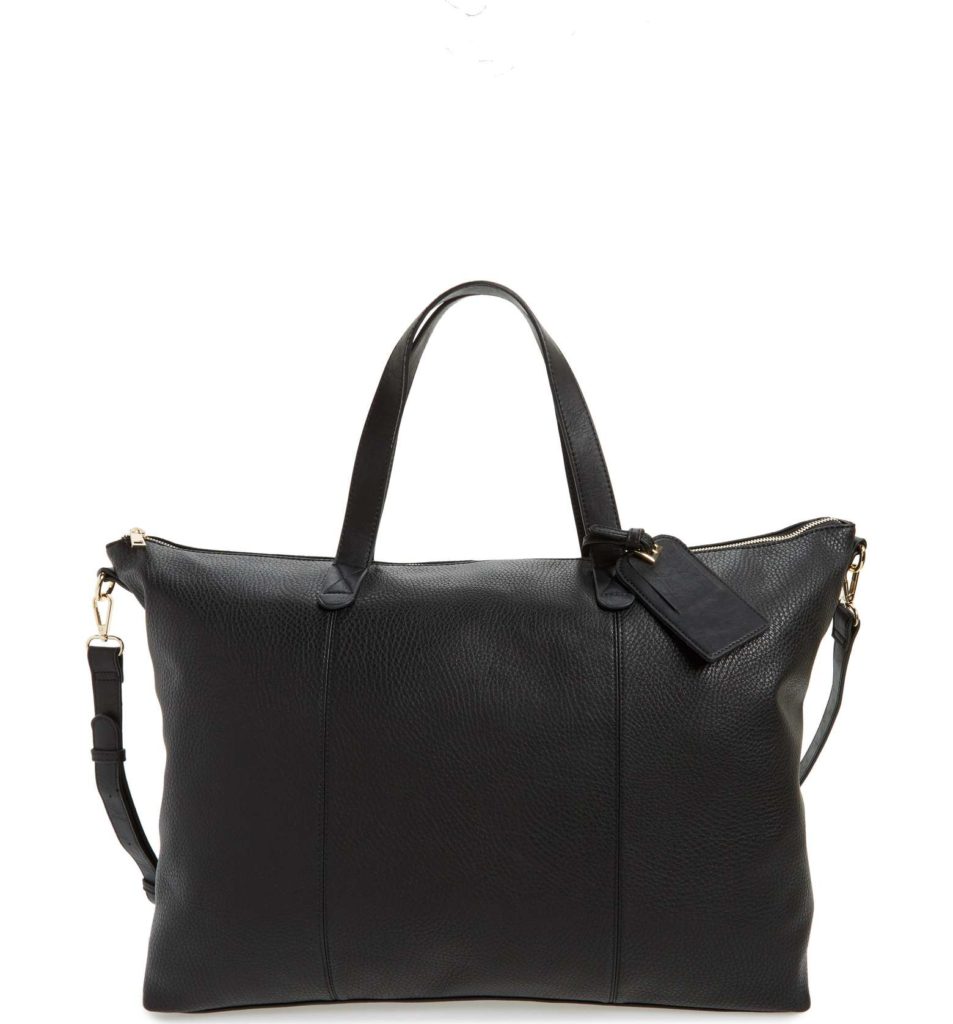 These cute lace-up UGG BOOTS are on sale! They come in Black or grey too!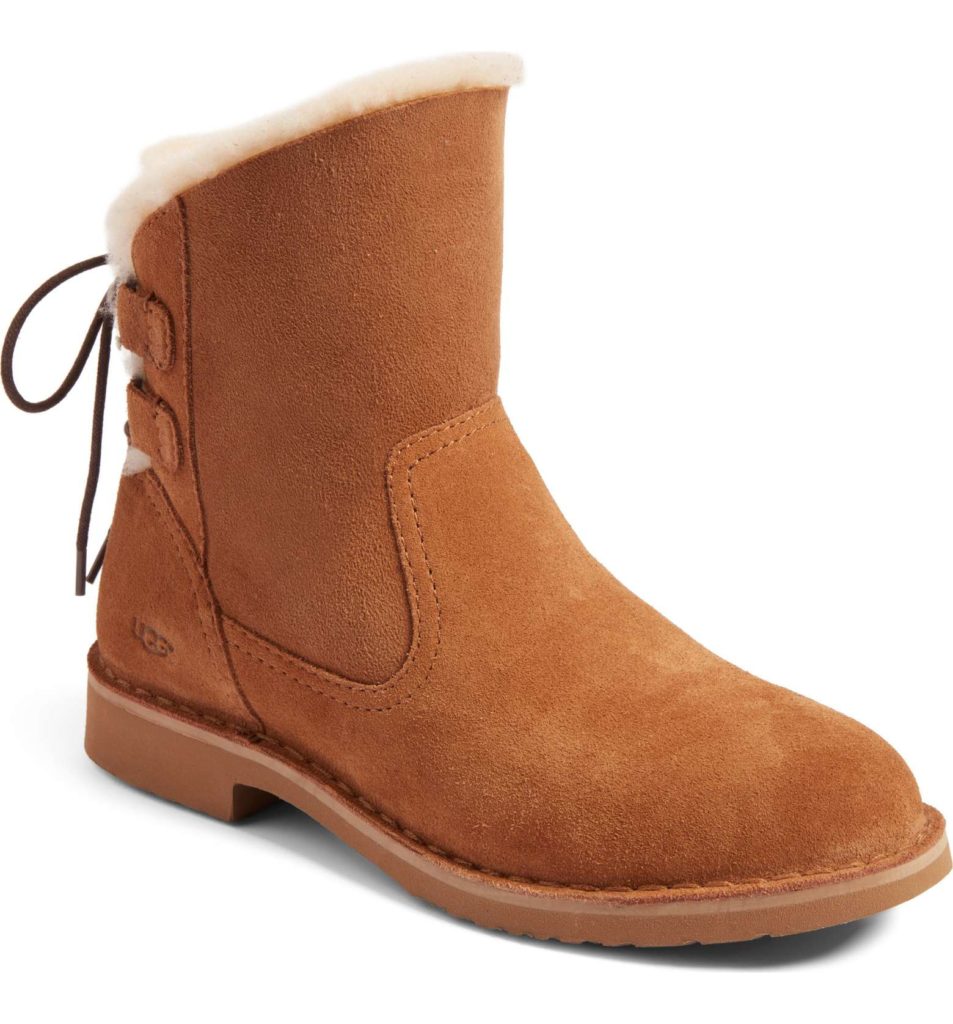 Stop the press! This Barefoot Dreams CARDIGAN is on sale!!!!! Hurry before it sells out! This rarely happens!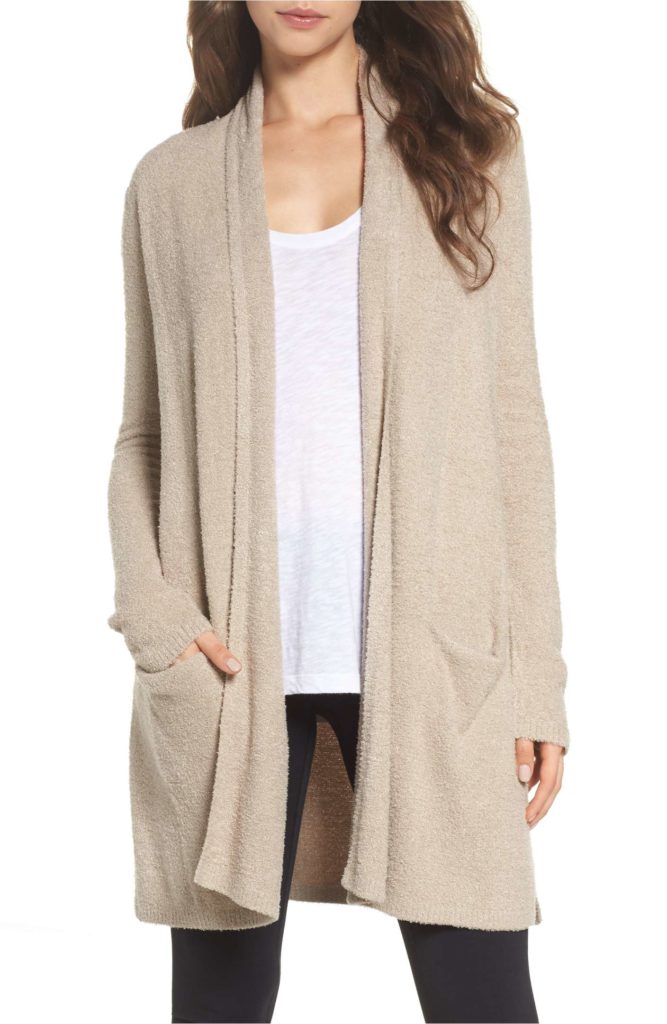 These top rated CORDUROY SKINNY JEANS are on sale and they are fantastic!!! They come in tons of colors too!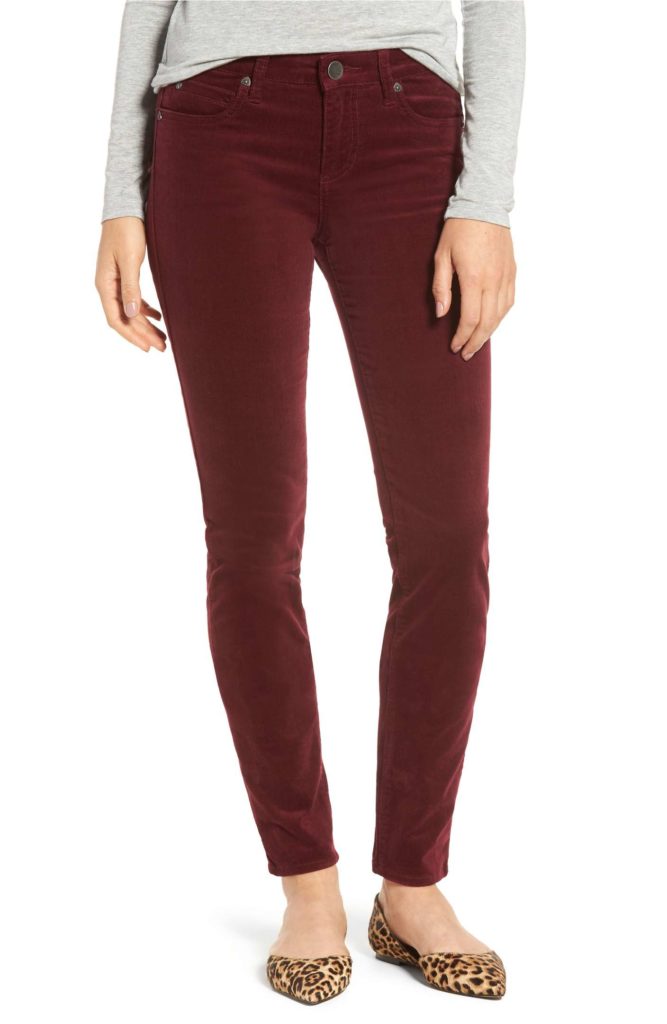 Last, and least expensive, is this PLAID SCARF! It's 50% off so it's only $11.98! What a steal!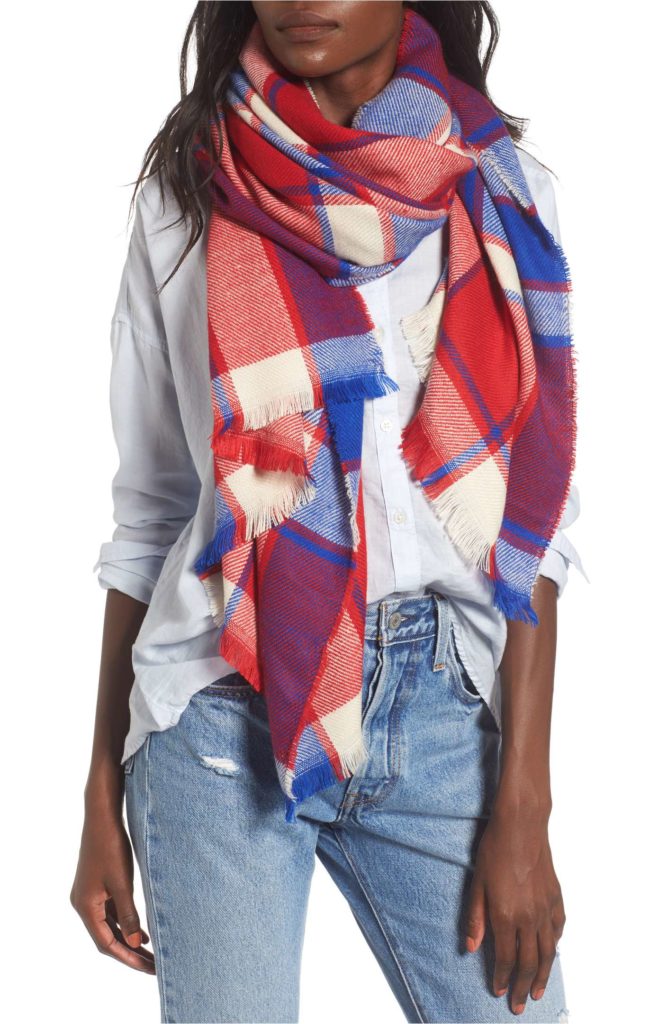 I hope you enjoy the rest of your weekend! Happy December!


Learn more about Barrett & see all of her posts HERE.
Follow Wear it with Barrett on Instagram and Facebook.
**This post contains affiliate links. If you purchase I may receive a small commission. Thank you!**
SaveSave
SaveSave
SaveSave
SaveSave
SaveSaveSaveSave
SaveSave
SaveSave
SaveSaveSaveSave