It sounds like it's too early to be discussing stocking stuffers, but guess what? We only have 47 days until Christmas! Can you believe it? I wanted to make sure that all of you knew about my favorite place to find the best stocking stuffers for everyone on your list.  Even the hardest people on your list, in fact, these are some of the very people who I buy these stocking stuffers for each year! THE CONTAINER STORE has the best stocking stuffers and they sell out of the top picks every year! I have great news though! They are offering an online only promotion right now! When you buy 4 stocking stuffers, you get the 5th one free! This offer is valid for a limited time and only available online.  This is actually easier because I have done all of the shopping for you! They also include FREE SHIPPING when you spend $75 or more.  The other fantastic option is to order it online, then select to pick it up in the store.  When you get there, just call the phone number and they will bring it to your car! So amazing! On top of all of that great news, they have a great deal for their POP! Rewards program.  When you spend $100 in a single transaction, you will get $20 in your account to spend later! Yippee! If you don't already have a free POP! Reward account, you can sign up online and get 15% off! I don't know about you, but The Container Store is my happy place.  I am all about organization that looks cute! They are also very well known for their amazing GIFT WRAP WONDERLAND! They have the most beautiful gift wrap! Ok, lets look at all of the amazing gifts from their stocking stuffers!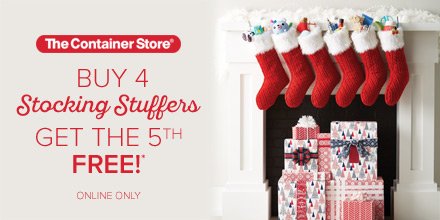 We all have phones and iPads and stuff that we need to charge on the go sometimes.  This is the cutest POWER BANK that is in the shape of a compact and even has mirrors! Perfect!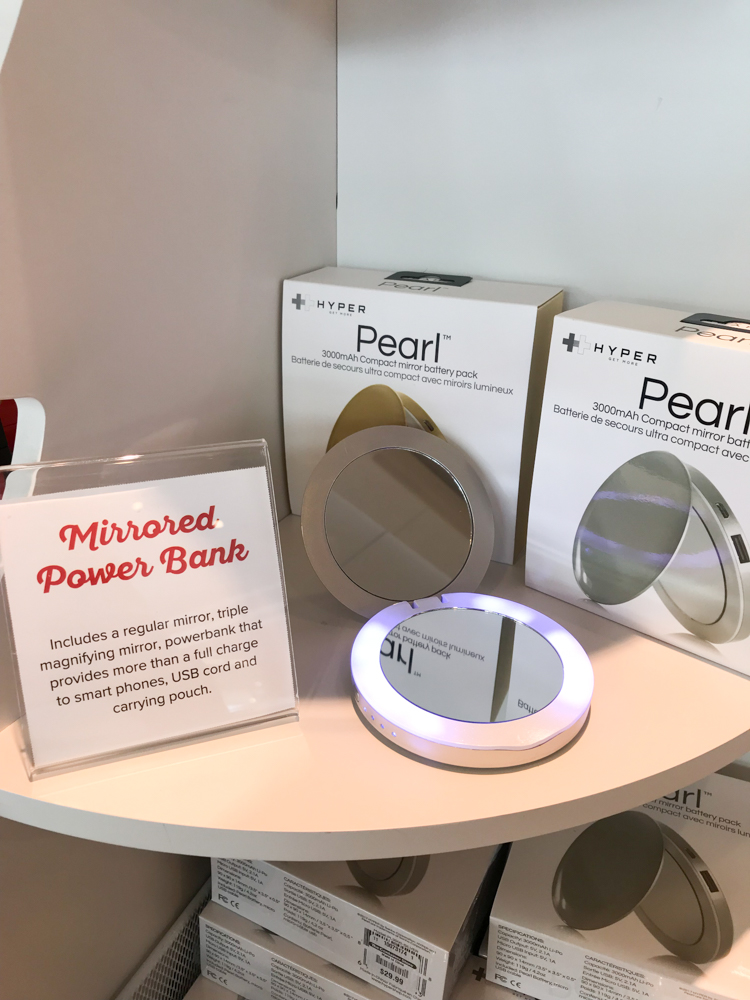 I also love these eco-friendly HOT/COLD PACKS! They can be frozen or microwaved for boo-boos.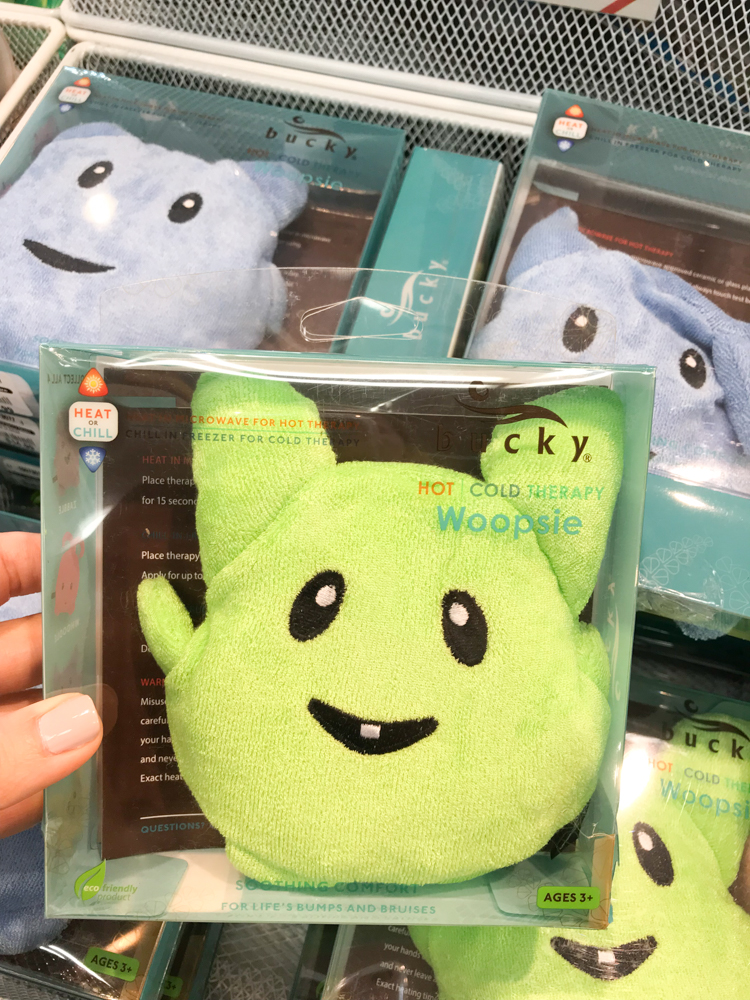 This motion activated, LED BALL is perfect for the pup who loves to play fetch after dark!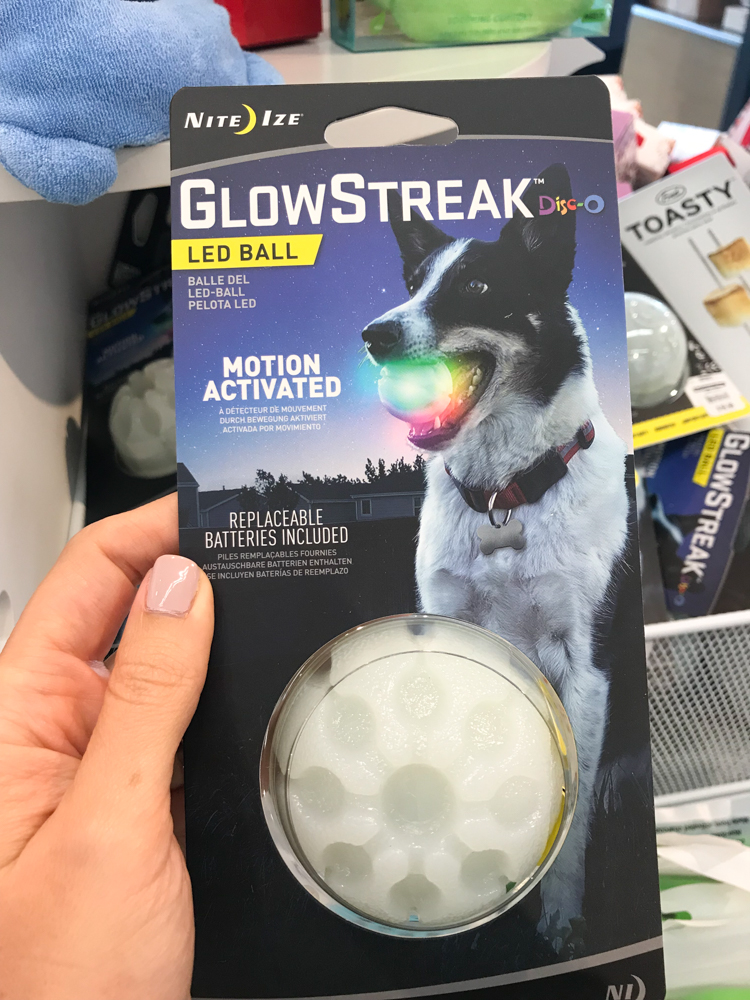 This unicorn MOOD LIGHT is the cutest! It's portable and cycles through a rainbow of soft colors!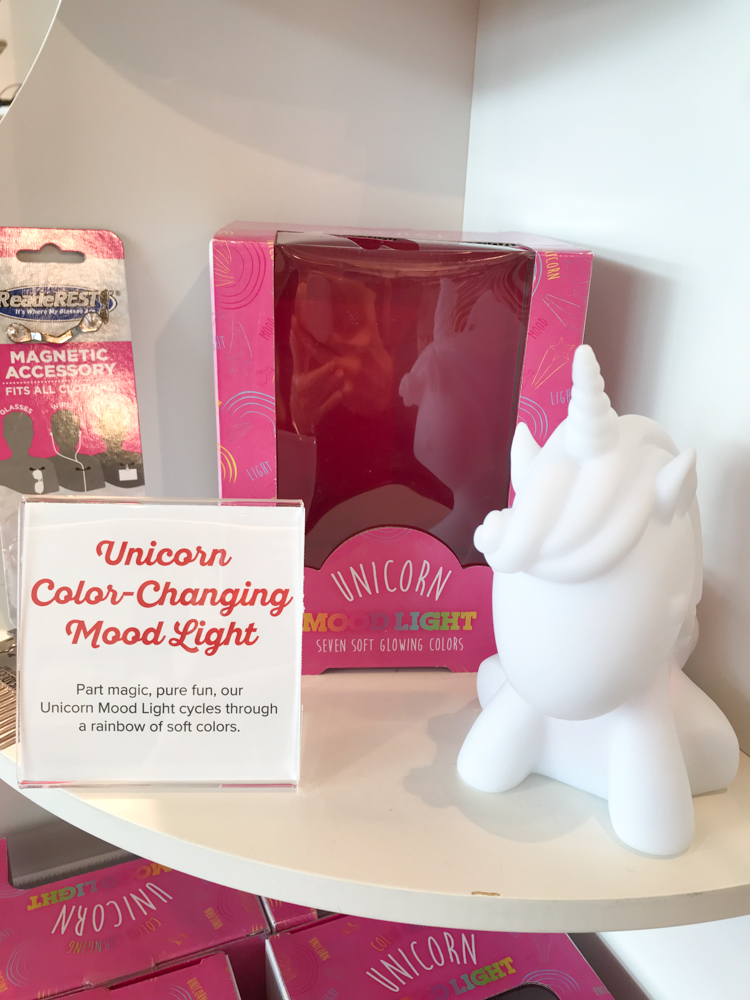 This SOLAR LIGHT is really cool! It was on Shark Tank and now it's at The Container Store! It really is a great invention! Perfect for your emergency kit or for camping!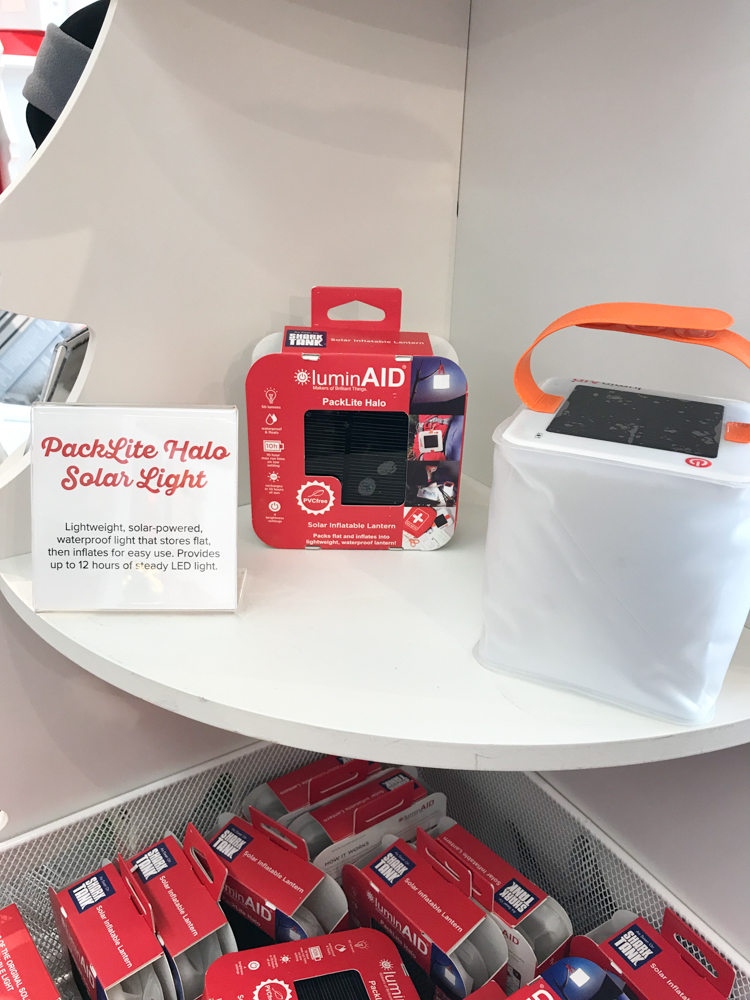 These BOTTLE CLEANING BEANS are a great invention! If you have a S'WELL BOTTLE (which is also a great gift), these would clean them so well! They are sponge covered weights so you just add soap and water, close the lid and shake up your water bottle! Voila!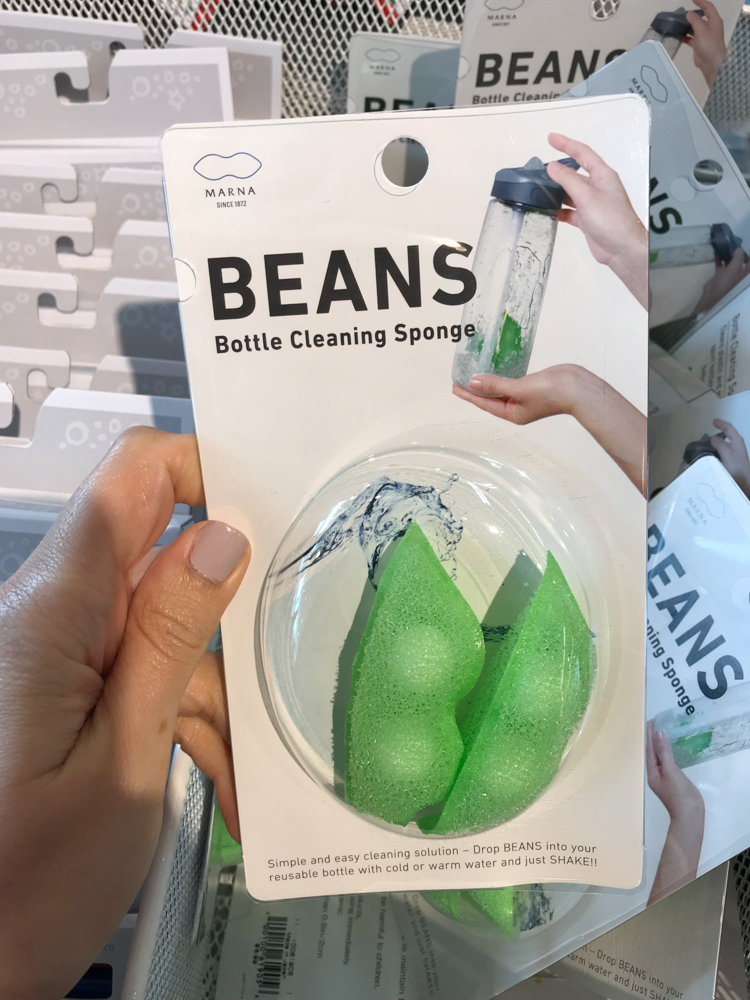 This is the coolest item in my opinion! I think any adult would enjoy this along with kiddos! It's a KARAOKE BLUETOOTH MICROPHONE! They even have a video if you want to see how it works! So fun!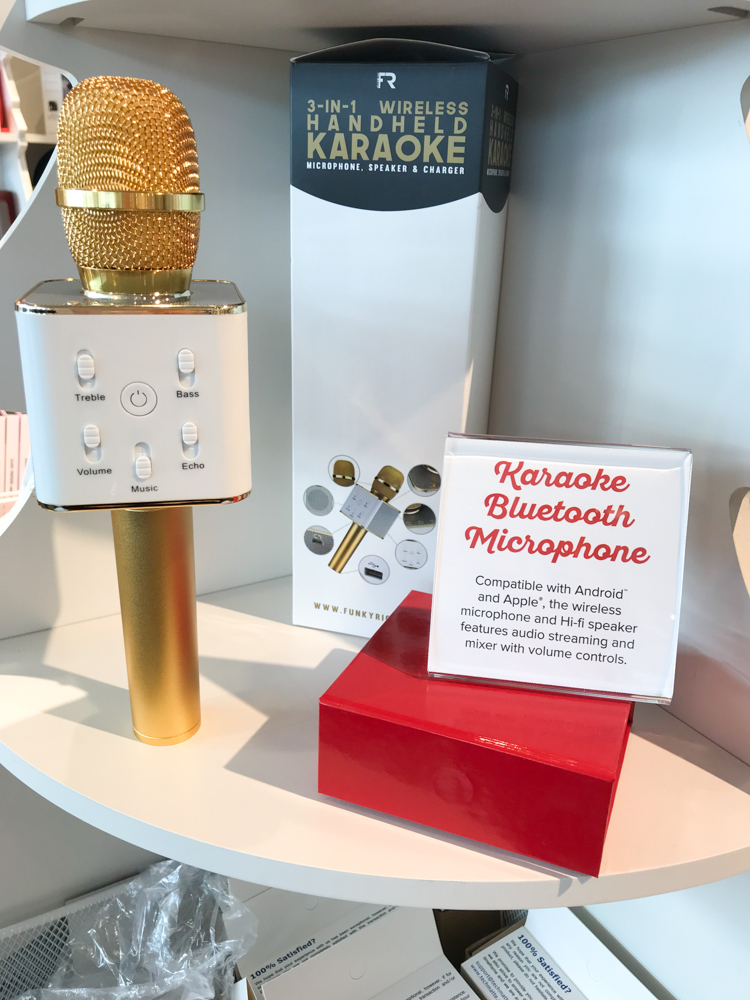 A good kitchen gadget is always a great gift! This HAND-HELD SPIRALIZER is perfect!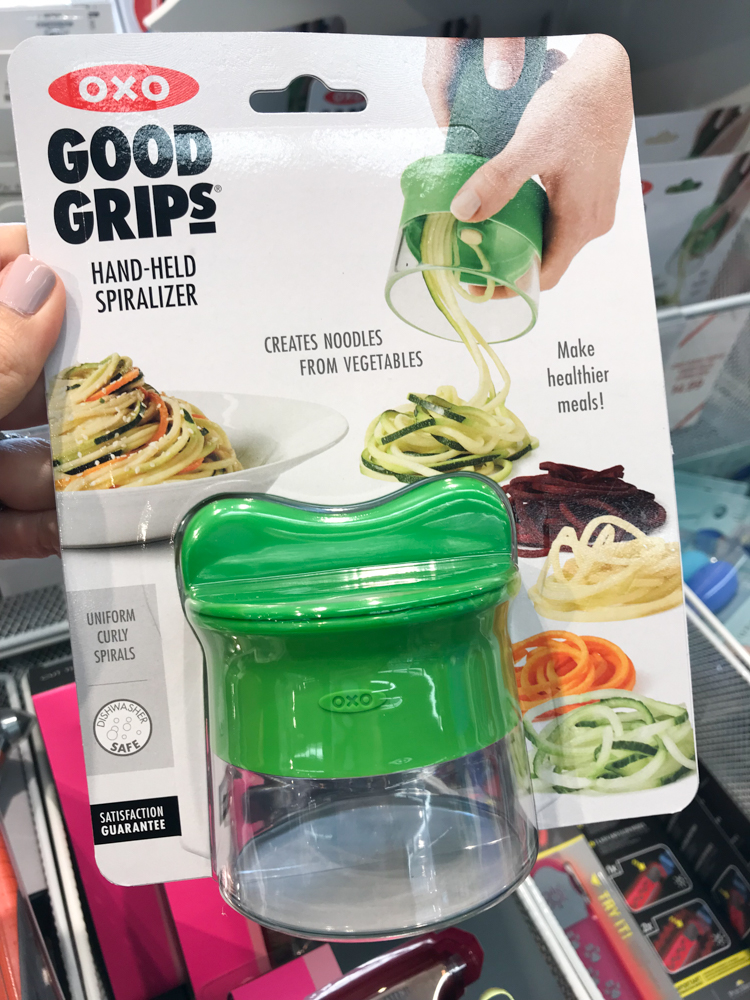 The ANGRY-MAMA MICROWAVE CLEANER is always a top seller because it works so well! You just put water and vinegar in her and run the microwave.  It loosens all of that funk for easy cleaning!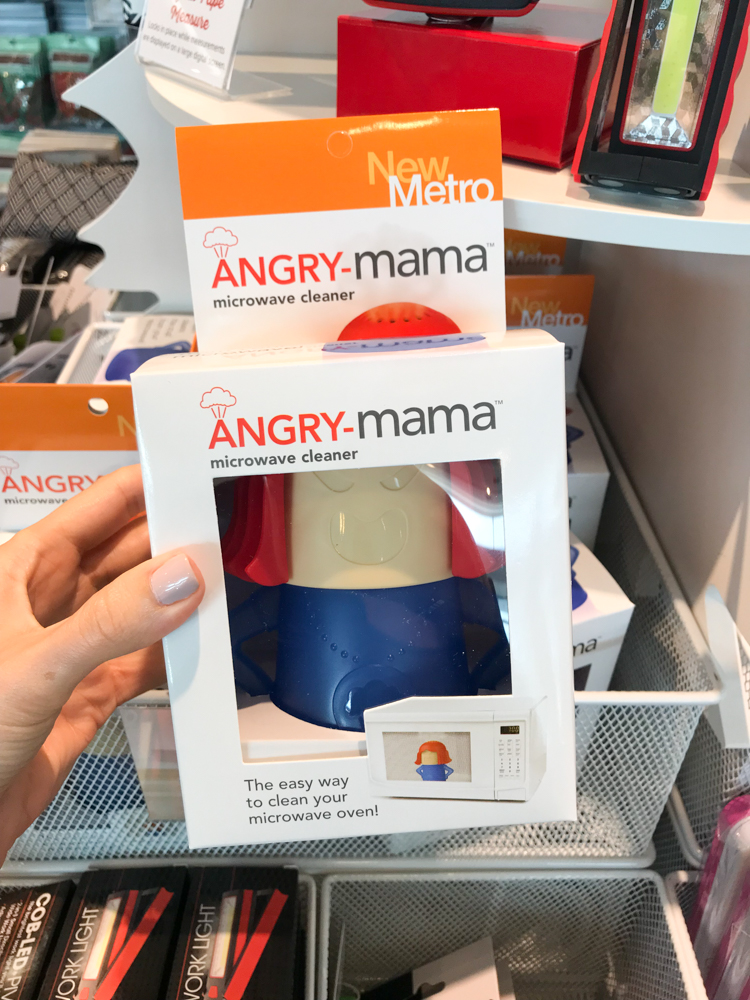 A lot of people have Apple watches and it's so nice to have a WATCH DOCK, especially one that looks so pretty! This one is made of walnut and hides the charging cord.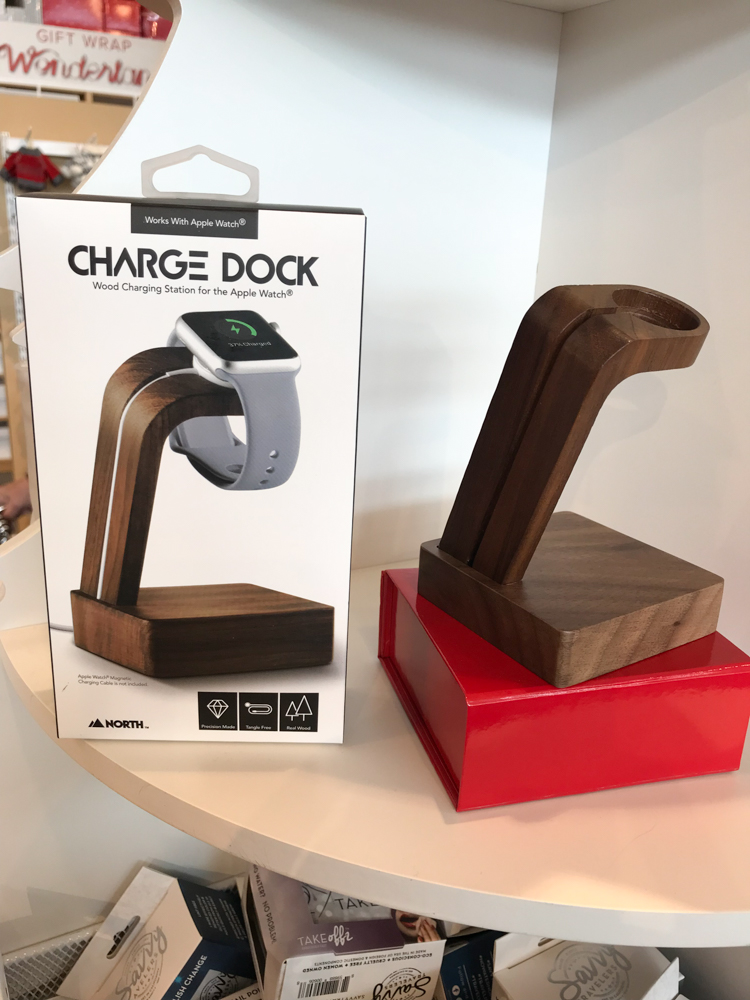 For the wine lover, these are the best to-go WINE GLASSES! They are even dishwasher safe! They come in three pretty colors.  They are spill proof, and perfect for by the pool or anywhere outdoors!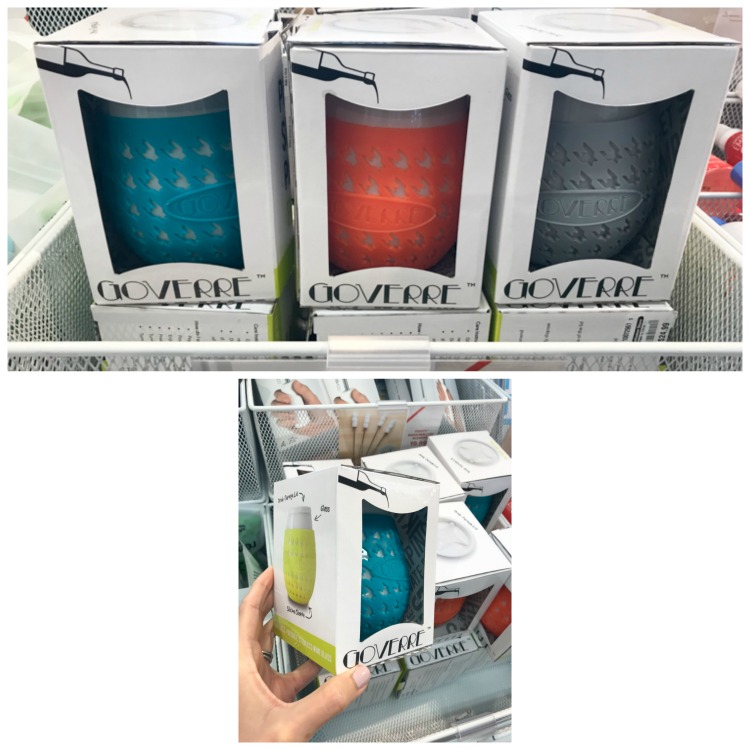 They also have these WINE STOPPERS that expand to keep it fresh.  I like how they don't stick up high, so you can put the bottle in the fridge easily.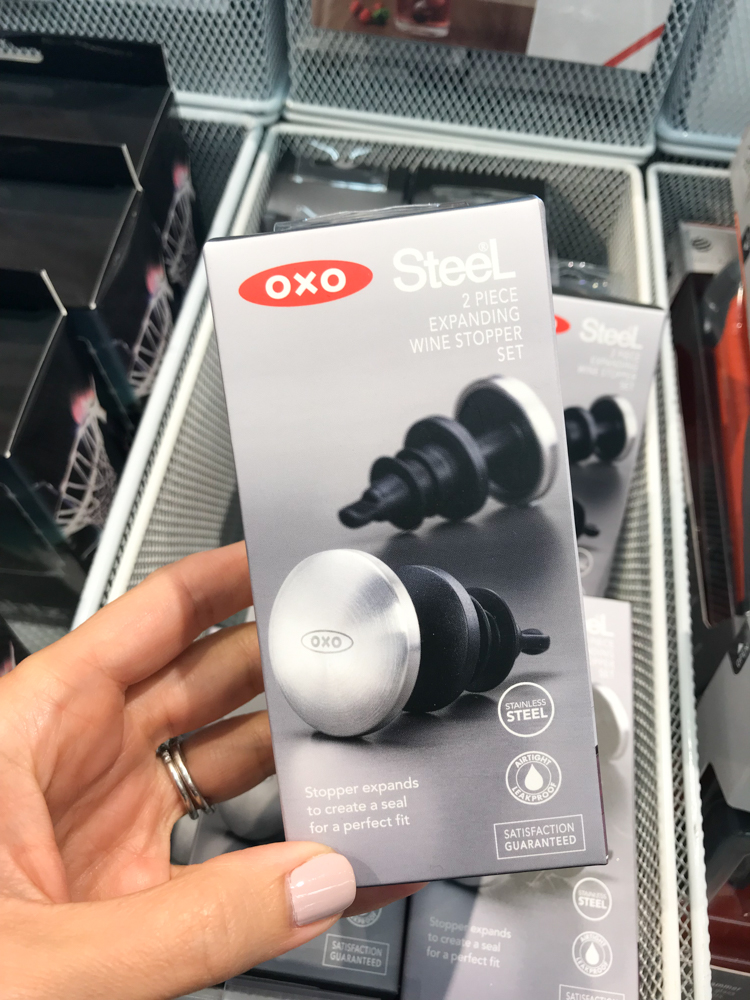 One of my other favorites is this POWER BANK STATION because it has 3 separate power banks so everyone in the family can take one with them to re-charge their phone during the day!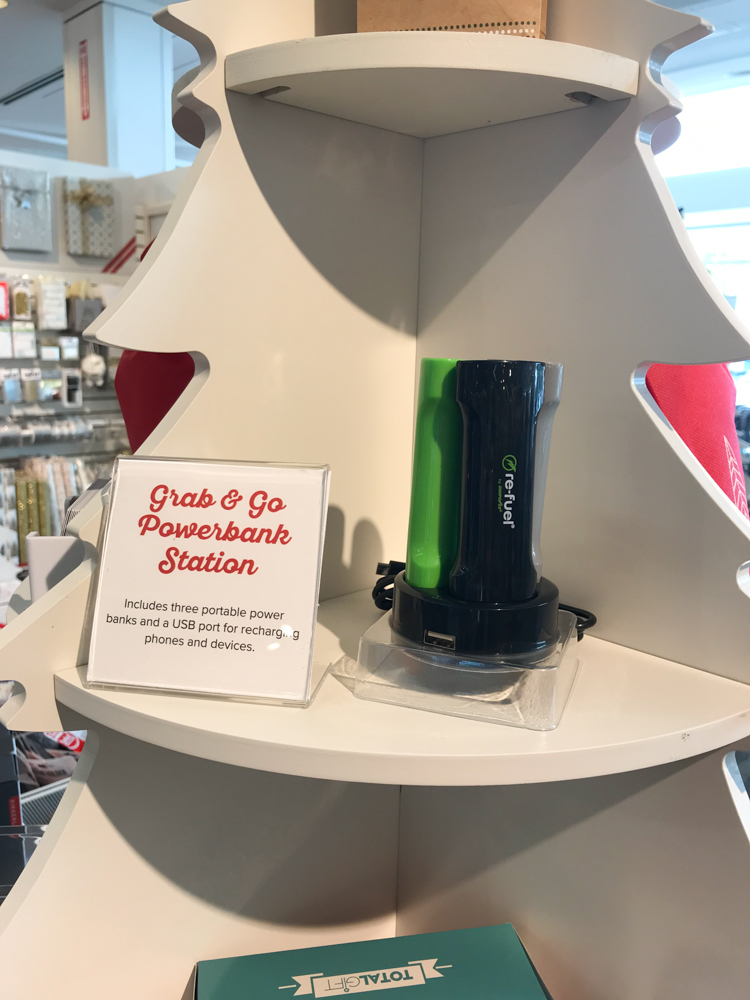 These STACKERS are jewelry pyramids and they come in two different colors.  You can put your rings inside or on the small ones and you can put your bracelets on the bigger ones.  So creative!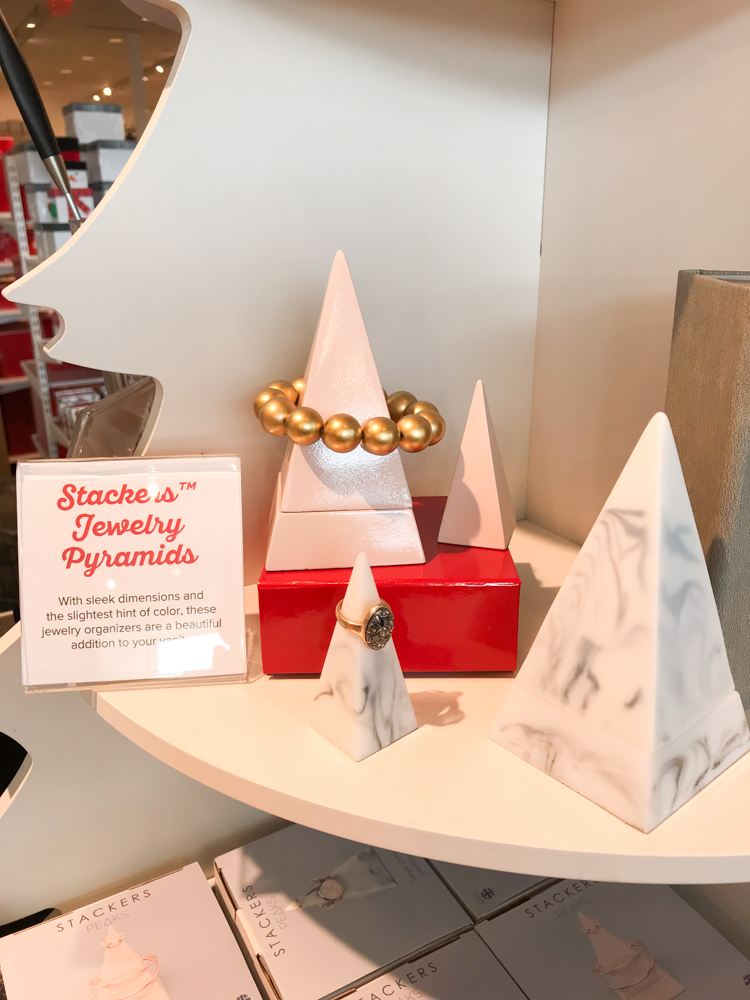 This is another creative item that so many people can use! A lot of people have glasses and when they take them off, they can't find them easily! READEREST uses agents to attach to any clothing!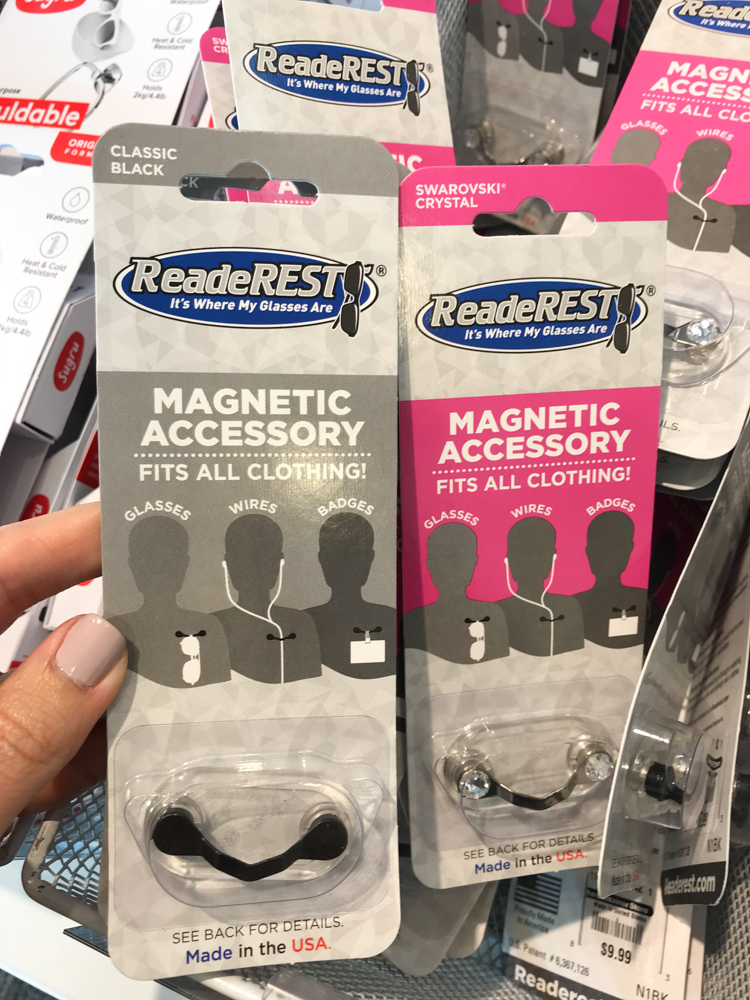 Have you guys heard of POO-POURRI yet? I think this is the funniest gift ever! So basically, it stops odors before they begin.  I am a believer, it really does work! Ha ha! Perfect for the guys in your life!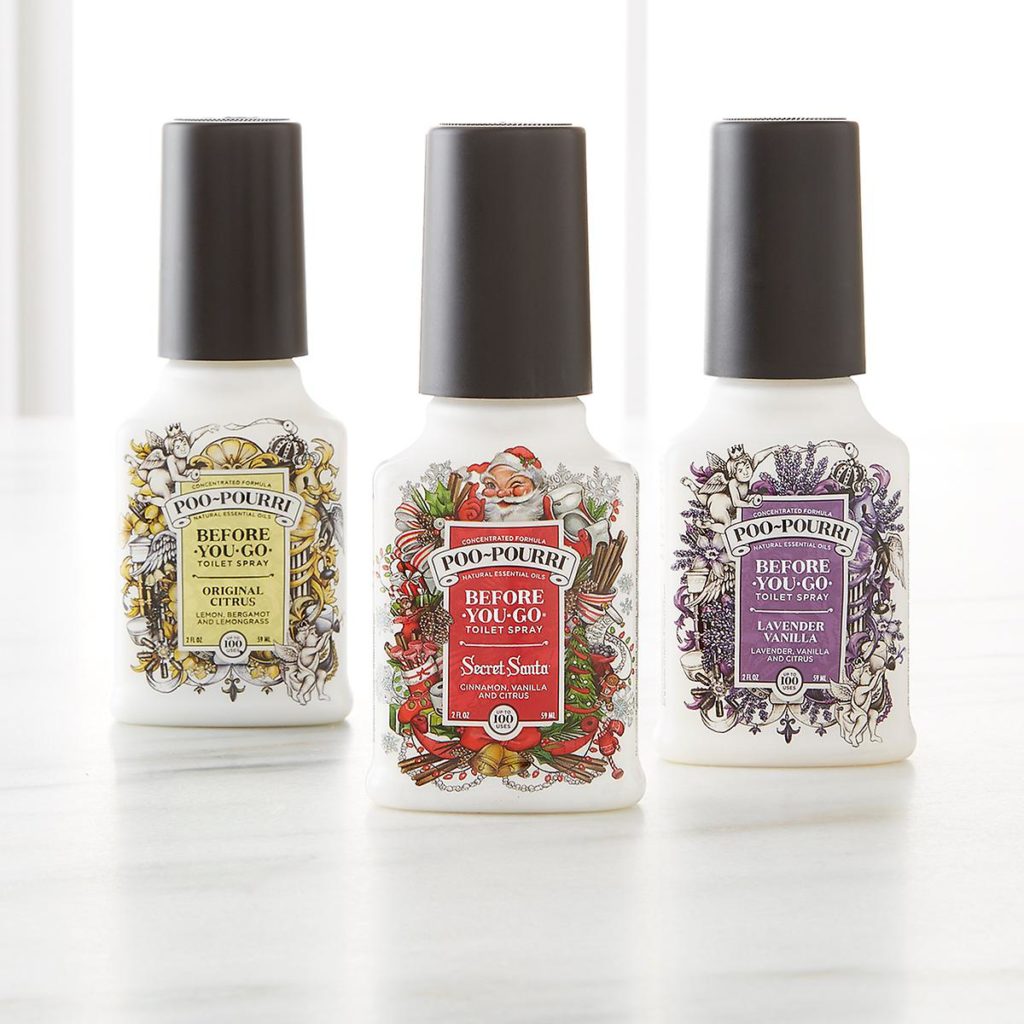 Lets talk about some more goodies for the kids! These CHUNKIES paint sticks are so fun!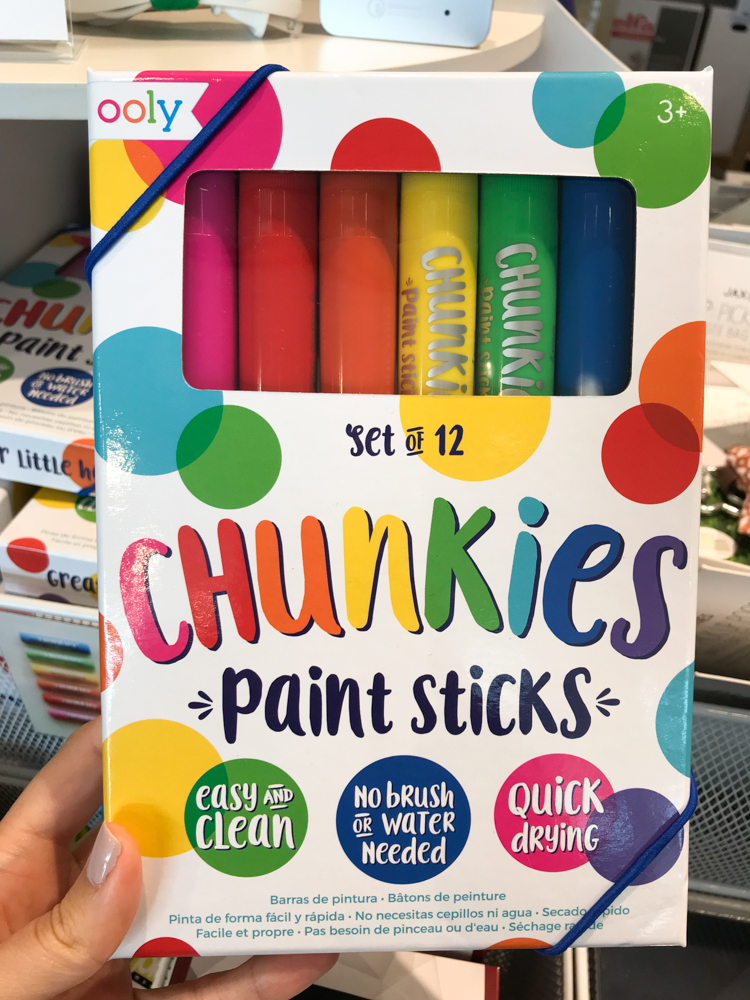 This ALPHABET DOODLE MAT is also great for little ones! It comes with dry erase markers and cleans off easily!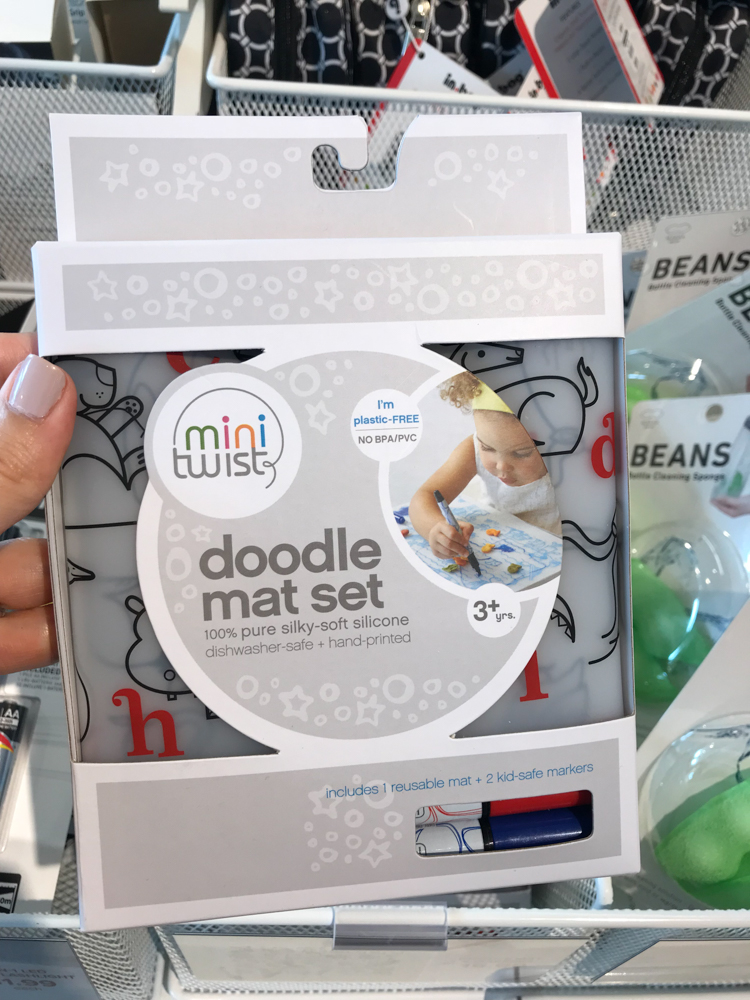 How cute is this little JABB-A-BOO DOG? You squeeze his sides and he plays peekaboo and sticks out his tongue and make a noise.  There's also a little cat! So cute!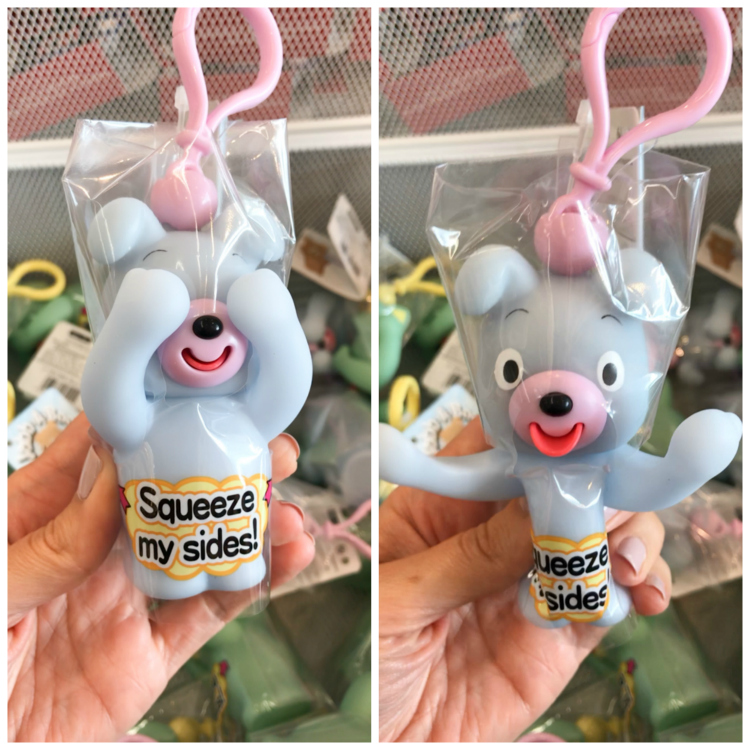 Another great find for little ones, these finger printing art sets are so cute! Find the Fairy Tale Set HERE and the Dinosaurs set HERE.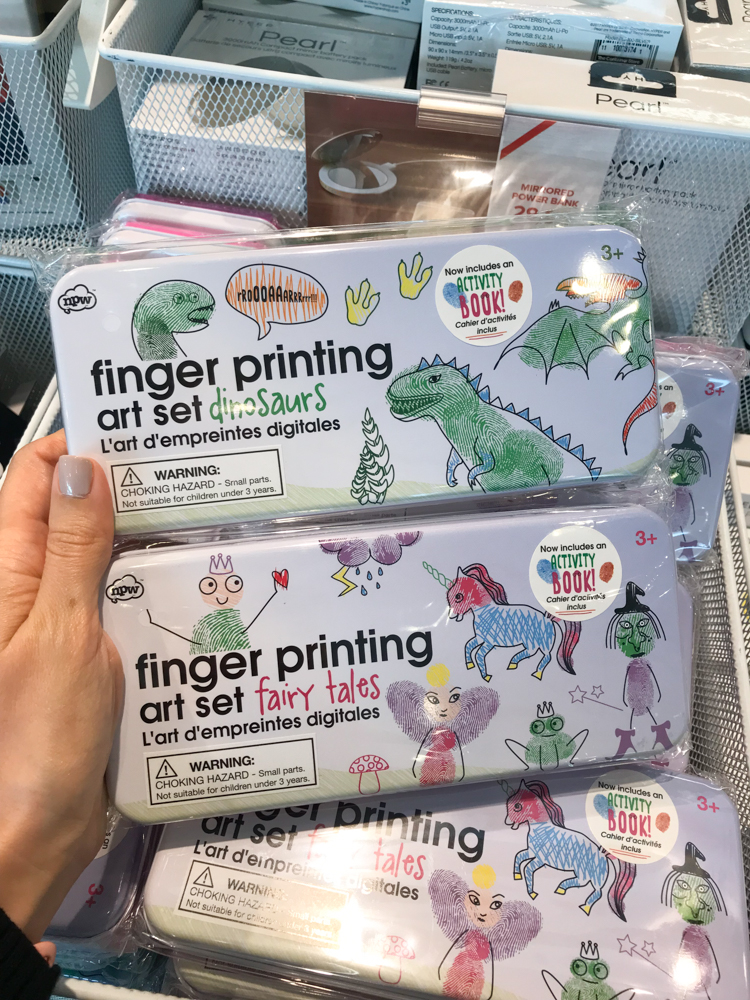 You can also shop more stocking stuffers below, seriously, there are so many amazing choices for everyone on your list! Click directly on the picture to shop.
SaveSave


Hope you guys enjoy the rest of the week! See you back here on Sunday!


Learn more about Barrett & see all of her posts HERE.
Follow Wear it with Barrett on Instagram and Facebook.
**This post contains affiliate links. If you purchase I may receive a small commission. Thank you!**
SaveSave
SaveSave