Friends…you are in for a treat today! I am about to share with you the most stunning, drool worthy, European farmhouse home tour. I dare you not to pin every picture!! This dream home is right in my own town of McKinney, TX…in fact it is in my neighborhood…and guess what…it can be yours!
When we moved into our neighborhood almost 4 years ago we were one of the first homes. I loved it because as new homes were being built I would walk through them and see all the different stages. This is a dream for a home/design lover like myself. I met the owners of this home while it was being built and they were telling me all about their design plans and I could not wait to see it complete. They spent years collecting very unique pieces that the home was being designed around. A total dream…right?! Prepare to be blown away!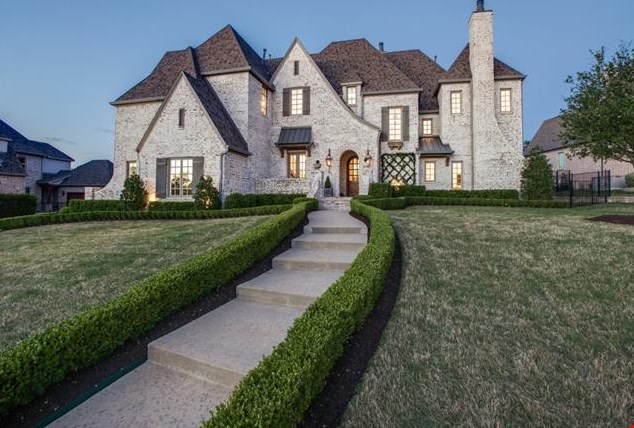 It's 4 bedrooms, 3.5 baths, 4749 sq feet with a 3 car garage and it is on .625 acres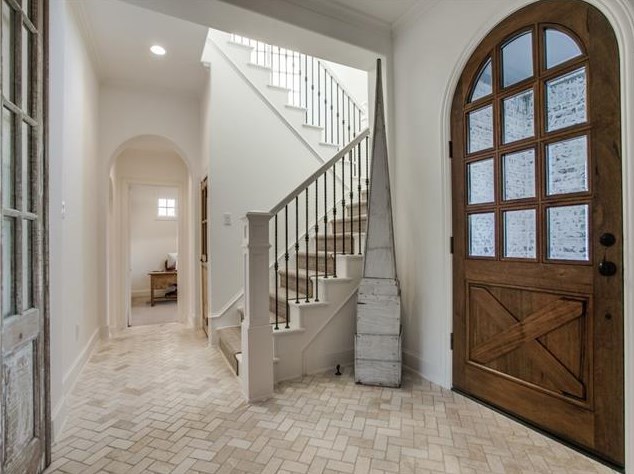 The whole house is crisp white which really makes all the beautiful details, furniture and architectural pieces stand out. The flooring is tumbled marble herringbone and while it is beautiful…the best flooring is still to come (hard to believe right)!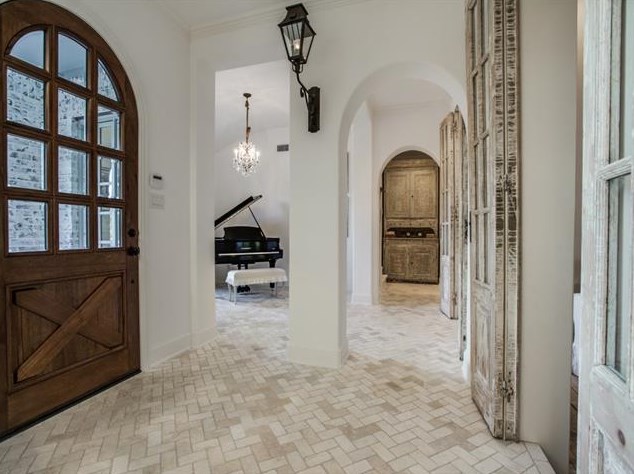 They installed antique french doors on the opening to their family room which you can see better in the next picture.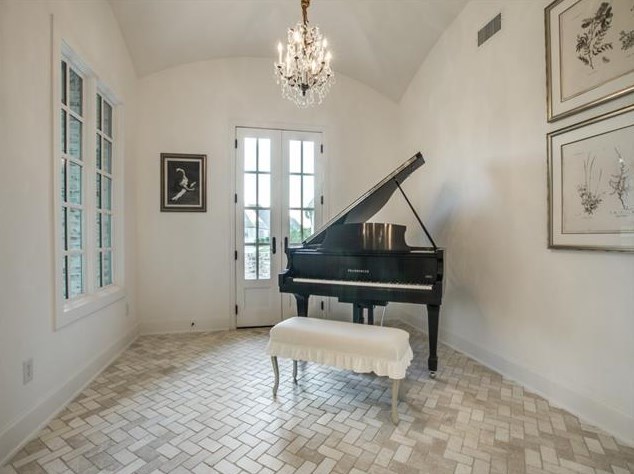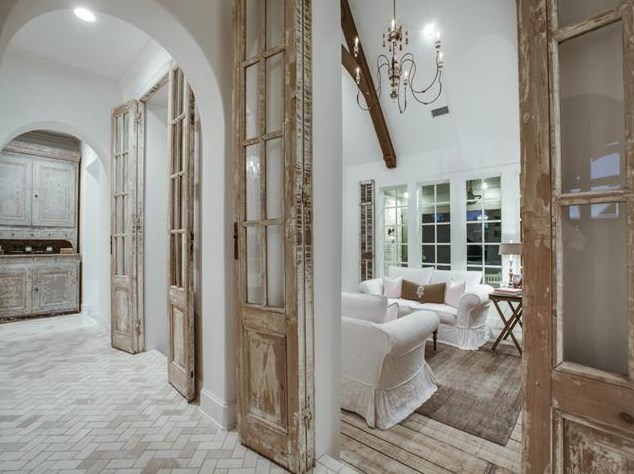 Check out the reclaimed wood fireplace, beams and those shutters! You can see a peek at my favorite flooring that I will tell you more about later.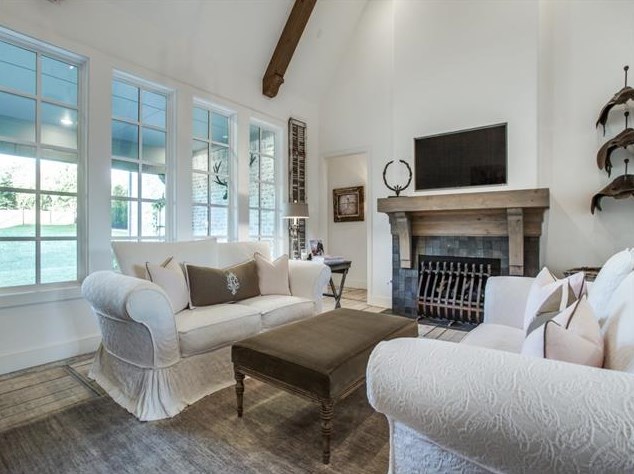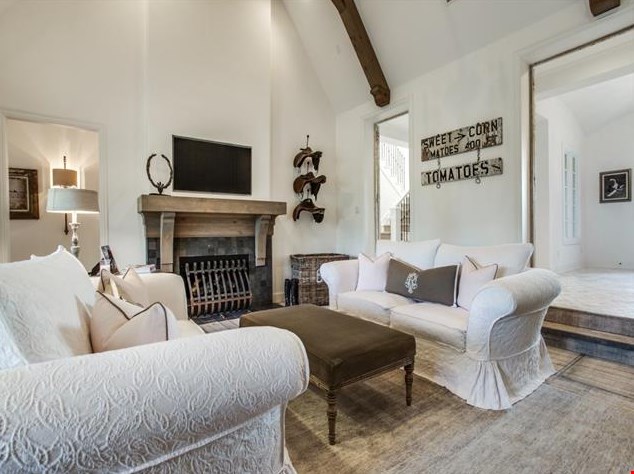 You are now entering my favorite part of the house….the kitchen! When I walked through this house as it was being built I was so confused by the floors. They had not been installed yet and all of the steps in the house were made for a giant! I mean I had to hold onto the wall when I stepped up or down into another room. I could not figure out what was possibly going to be used as flooring and then when they told me it made perfect sense and was just perfection! These wood floors are actually crates imported from Belgium! I mean are you kidding me??!!! How amazing is that! You can see each individual section when you look at the floor. They are super thick (hello crates) so they had to drop the floor down so when they were installed so everything was the right scale.
The floors, the beams, the antiques…I really cannot decide which is my favorite. This is the most breath taking room.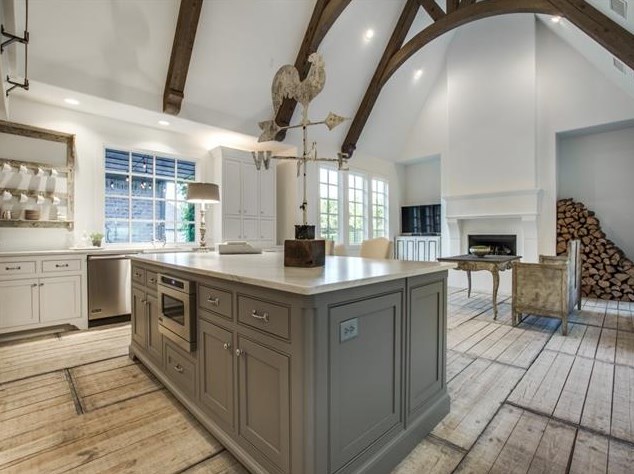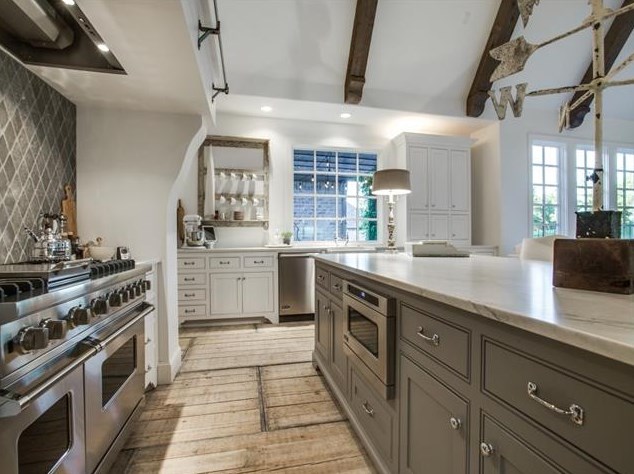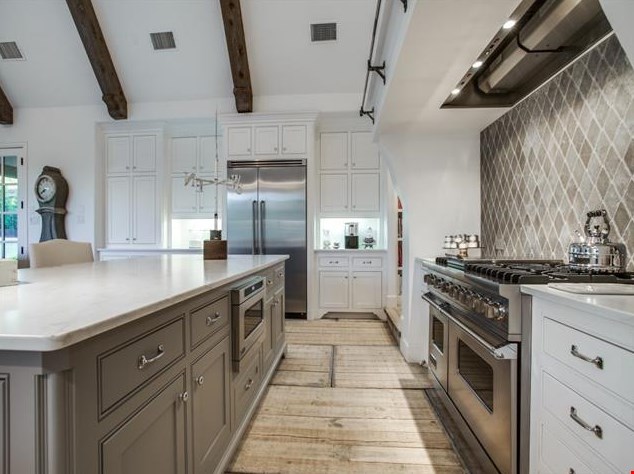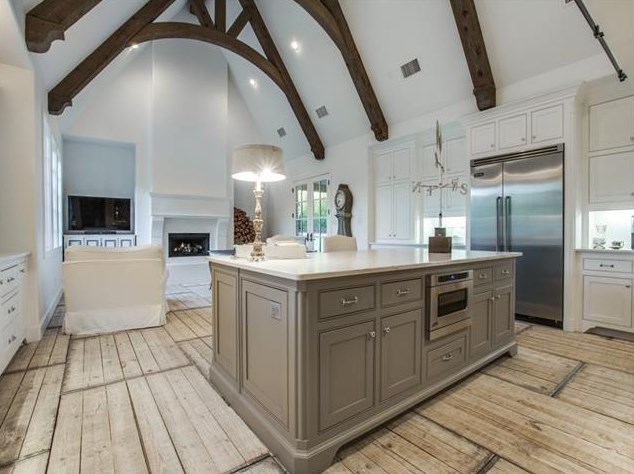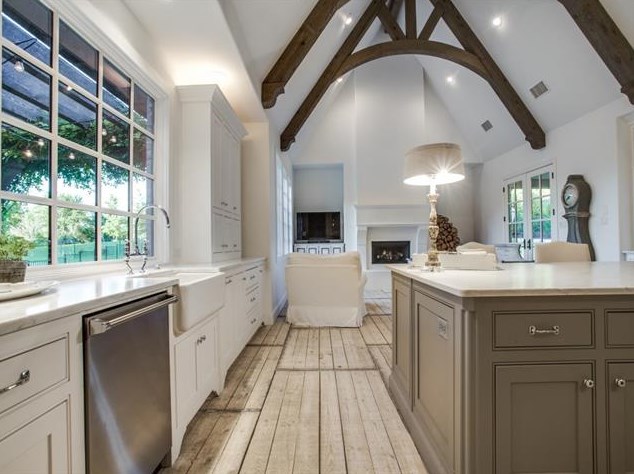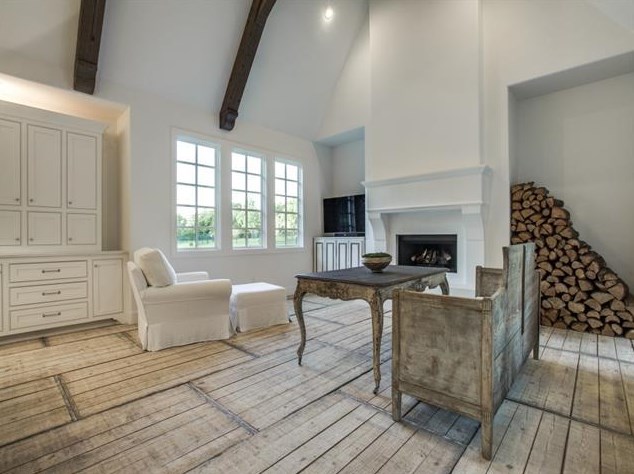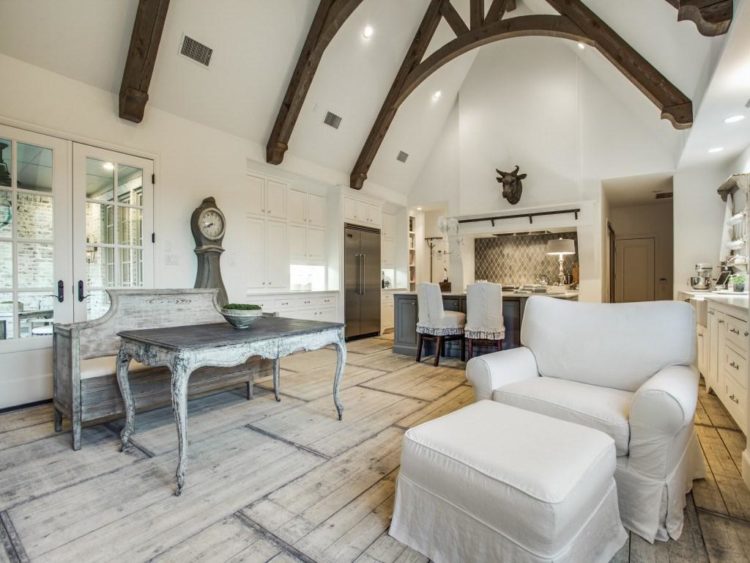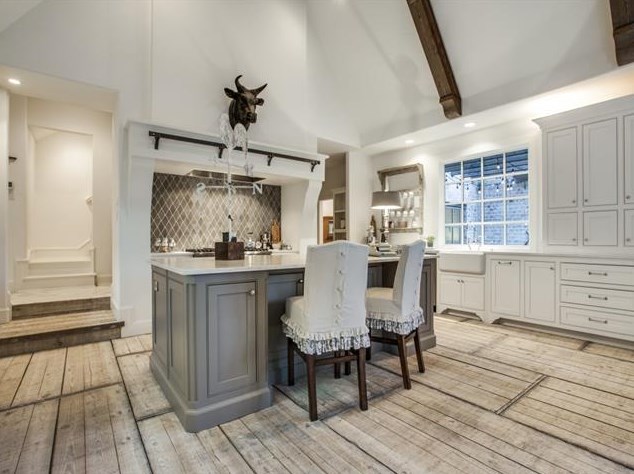 Look how clean and relaxing the master bedroom is. They painted the wood floors white.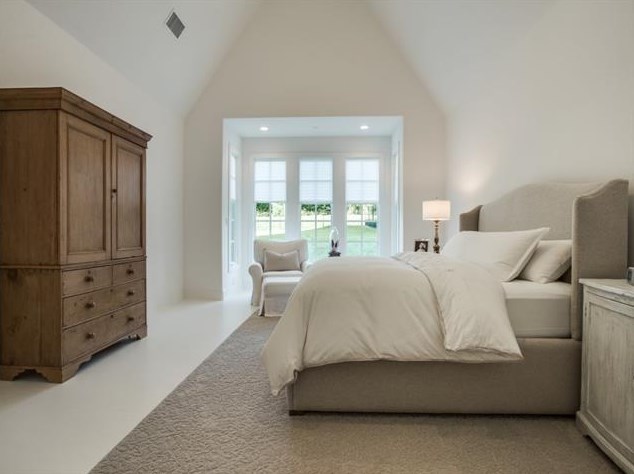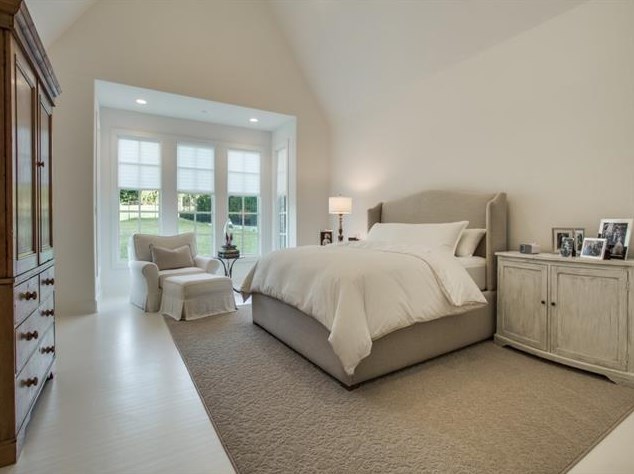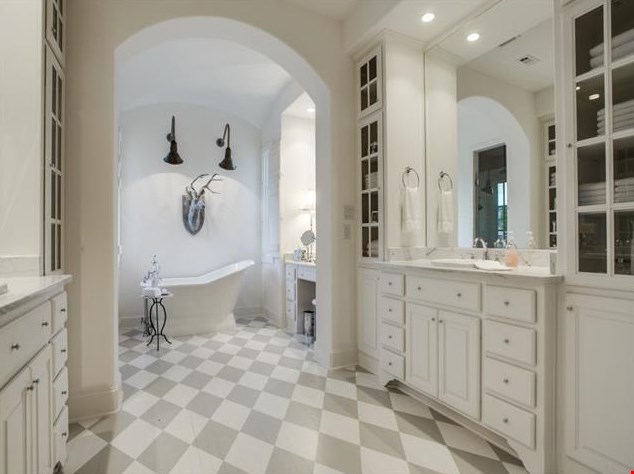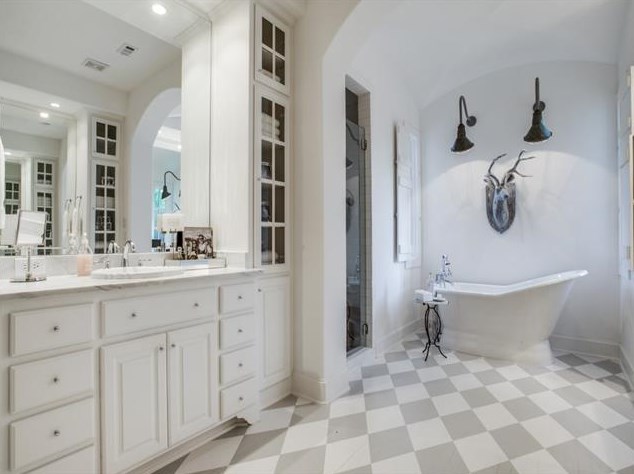 This is "his" office. Again, I die over the furniture…and that brick wall!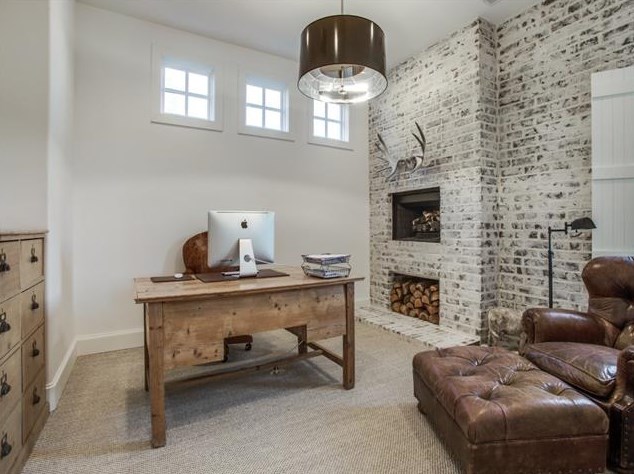 Look at this half bath sink! The faucet comes out of the mirror! They seriously thought of everything!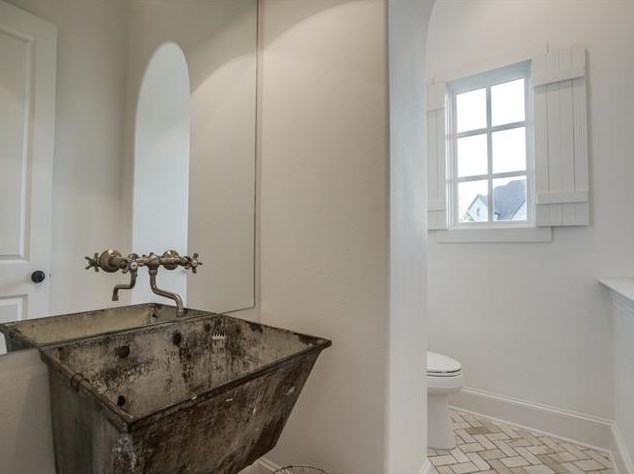 One of the bedrooms (check out the amazing carpet)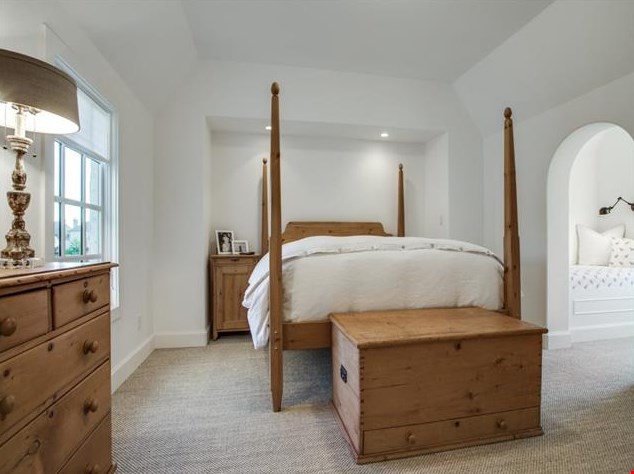 and bathrooms…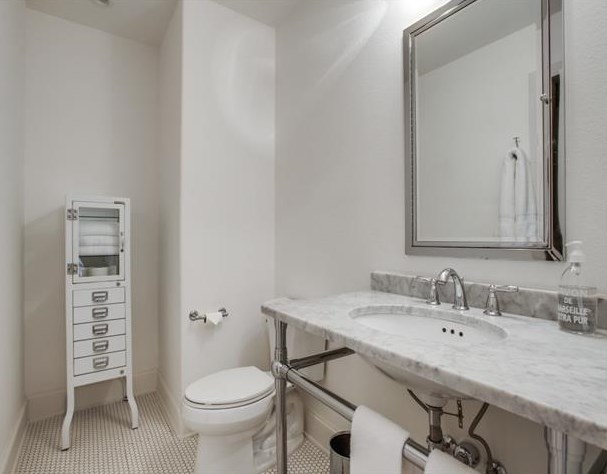 Another bedroom…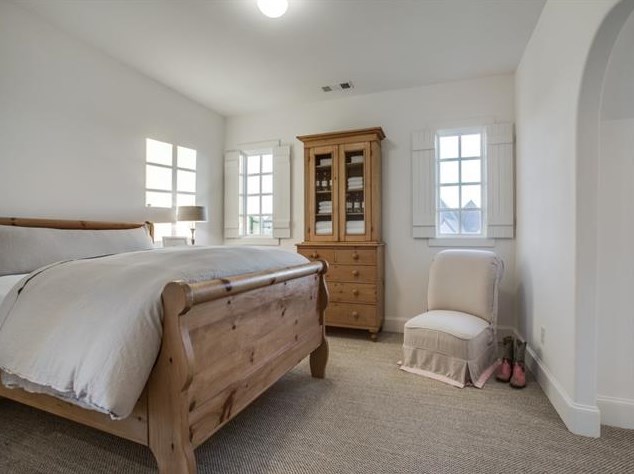 and bathroom…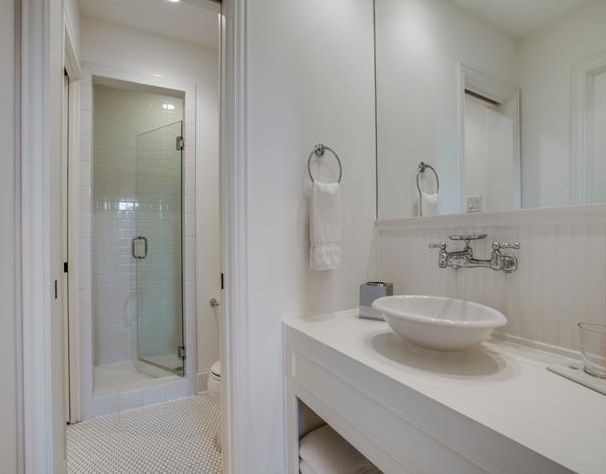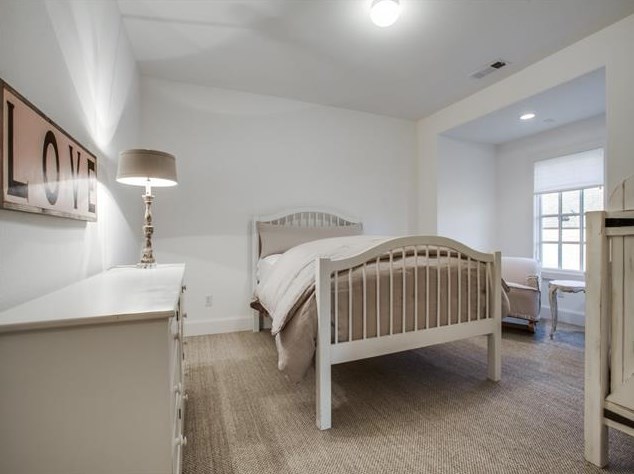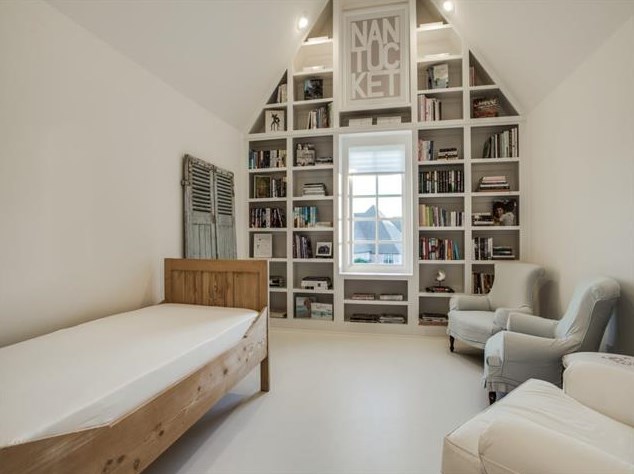 Laundry room. This home gives me major #sinkenvy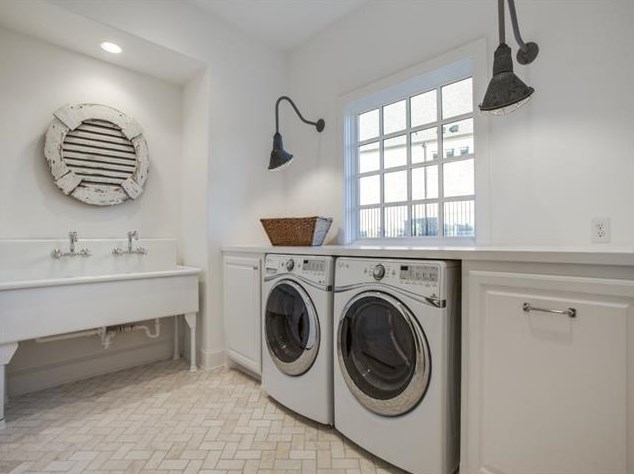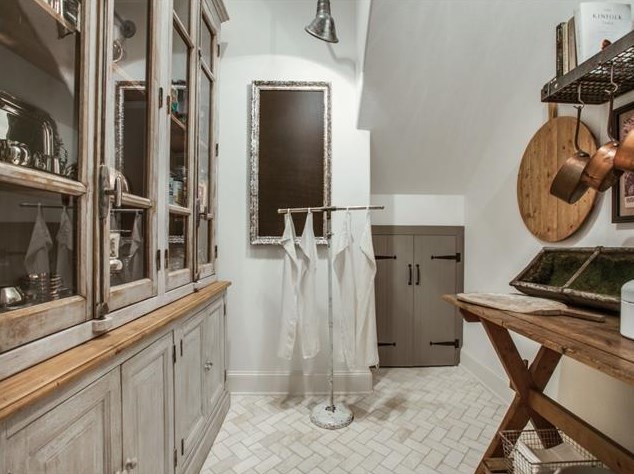 "Her" office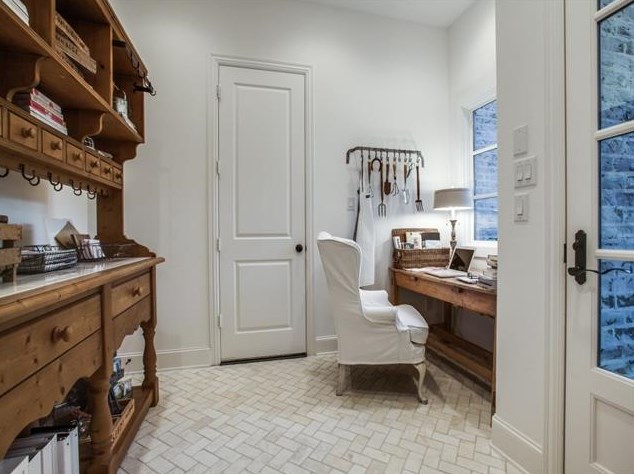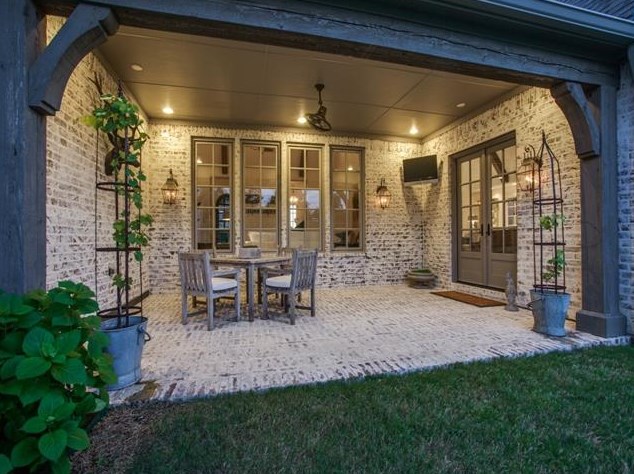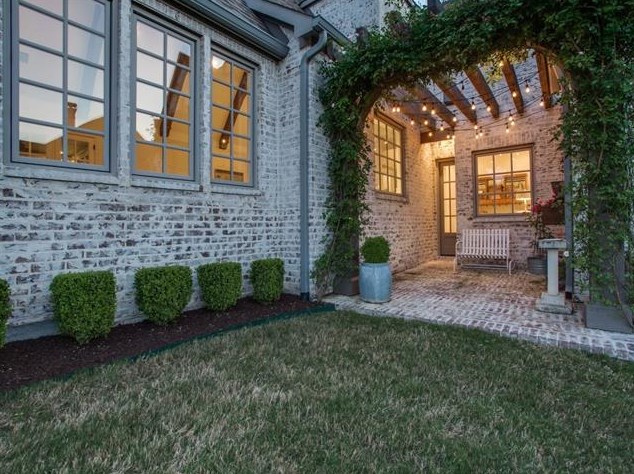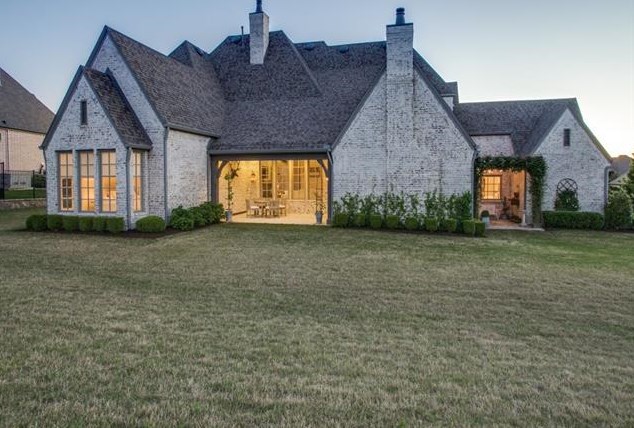 Seriously incredible right??!! I could stare at these pictures for hours! The entire home is custom designed to perfection! It is truly a dream home. Like I mentioned above, this home is for sale. I am so sad to see this amazing family move…they are the sweetest, but this could be YOUR future home. I would love to hear below what your favorite part of the home is. I know it will be so hard to choose!!
Be sure to pin this European Farmhouse Home Tour for later so you can be completely inspired again!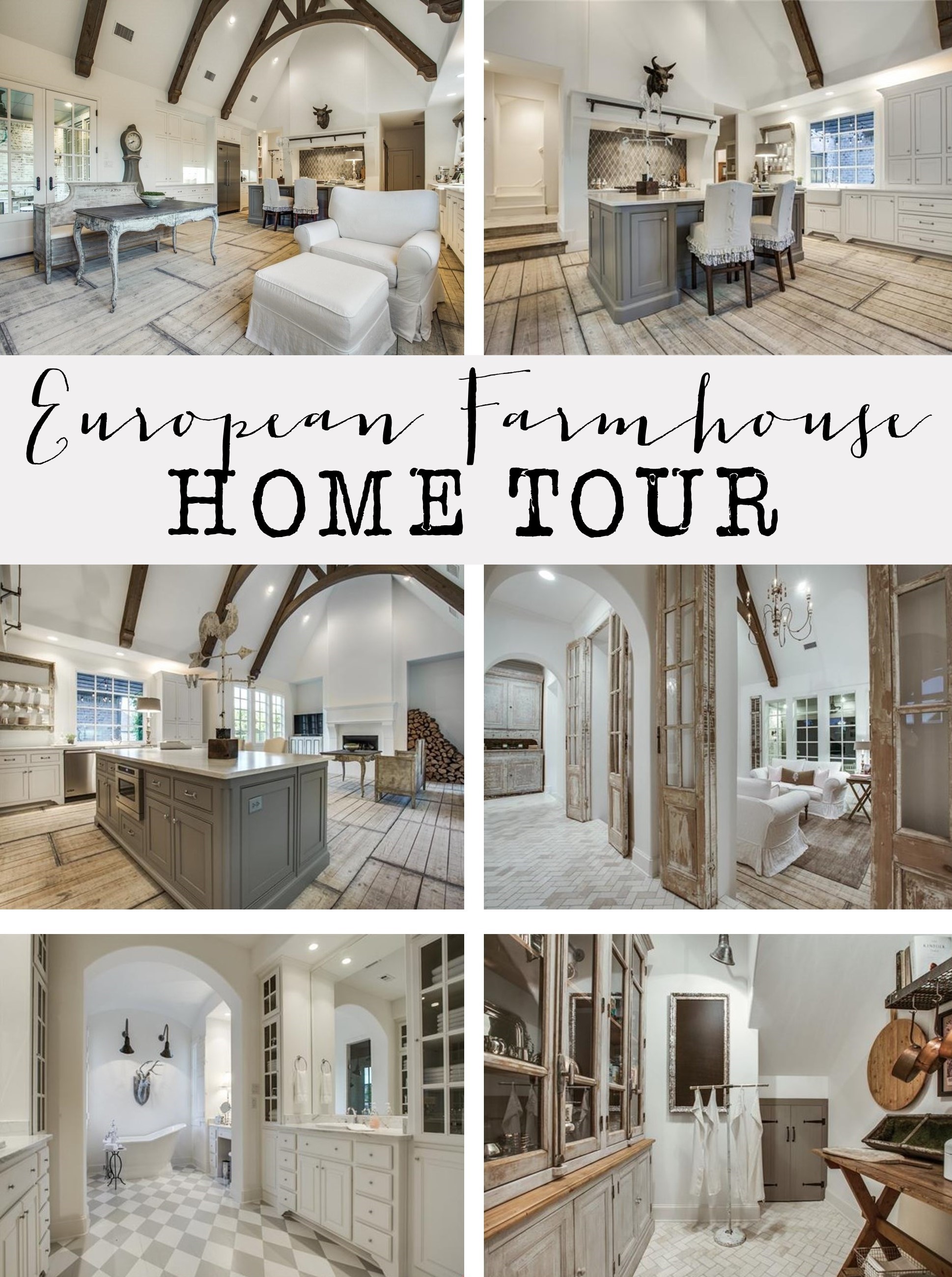 For more beautiful inspirational kitchens check out these pages