We are big on holiday traditions over here and that is one of the reasons I love this time of year so much…there are so many fun traditions to do as a family!  Today I am going to share our Fall family traditions with yall.
Pumpkin Patch
We love going to the pumpkin patch each year.  If you are local we go to Preston Trail Farms in Gunter each year (formerly Big Orange Pumpkin Patch in Celina).  They have so many cute photo set ups, a petting zoo, zoo and hayride.  It really feels like Fall once we have gone to a pumpkin patch.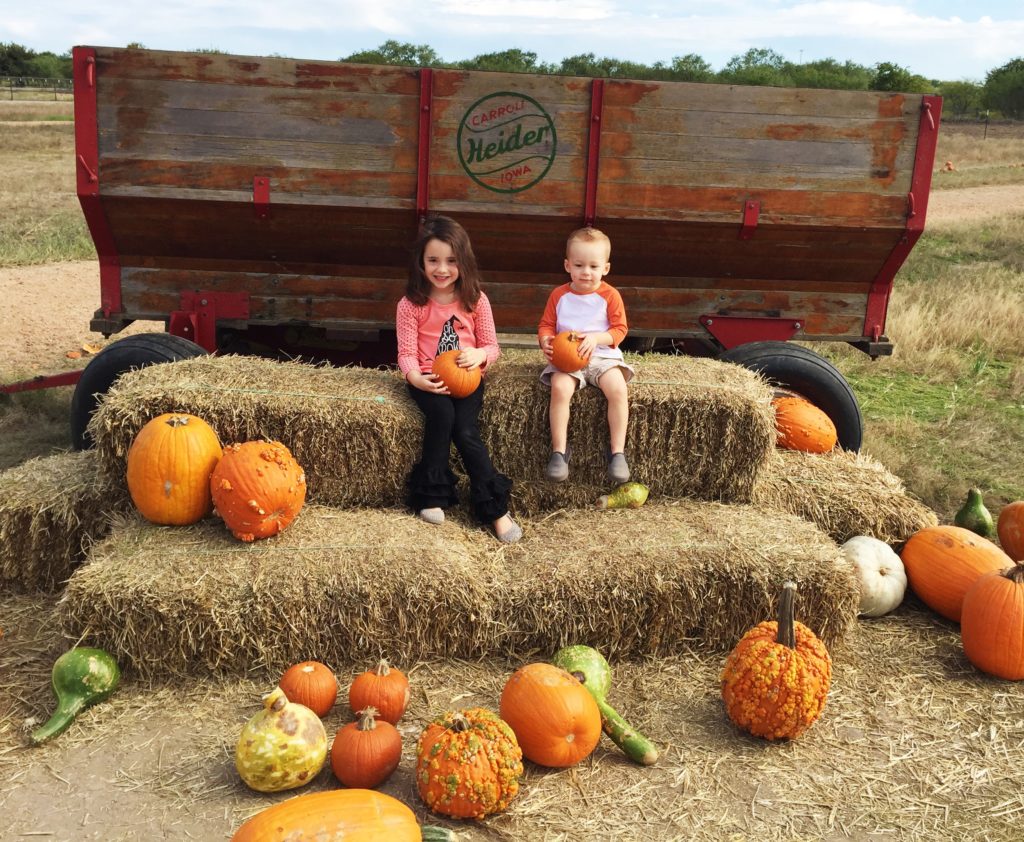 Last year…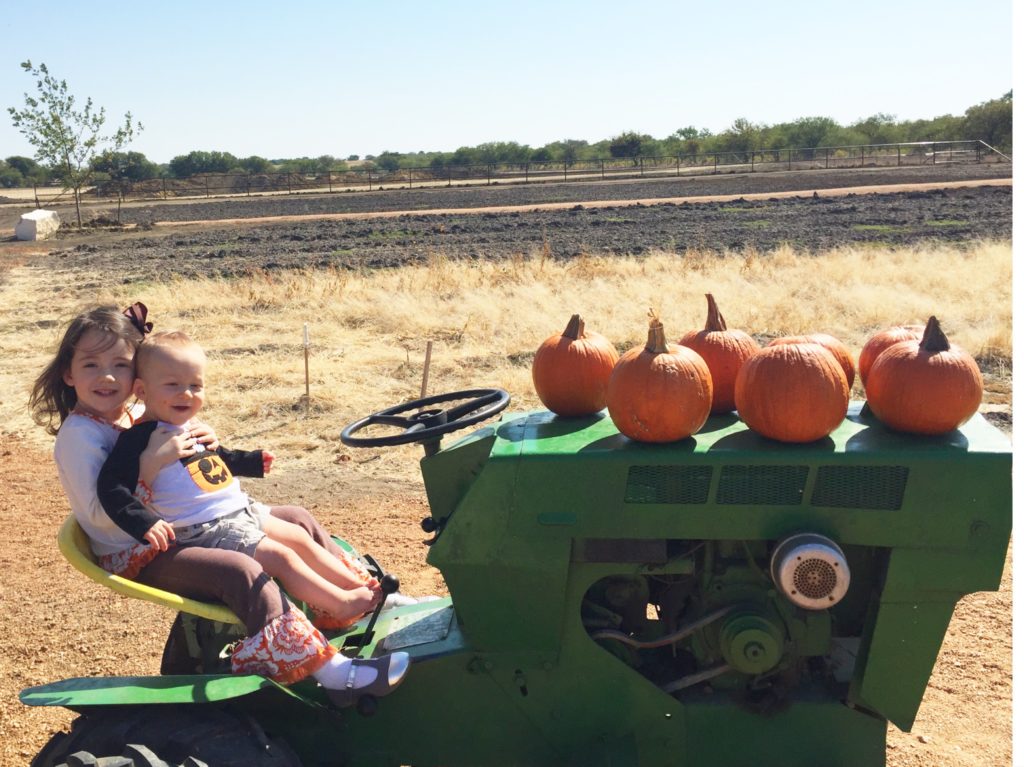 Arboretum
We love going to the Arboretum in the Fall.  It is so beautiful and they have a billion pumpkins!  We go with my mom every year and the kiddos love it.  If you are local you must go.  The pumpkin houses are just amazing!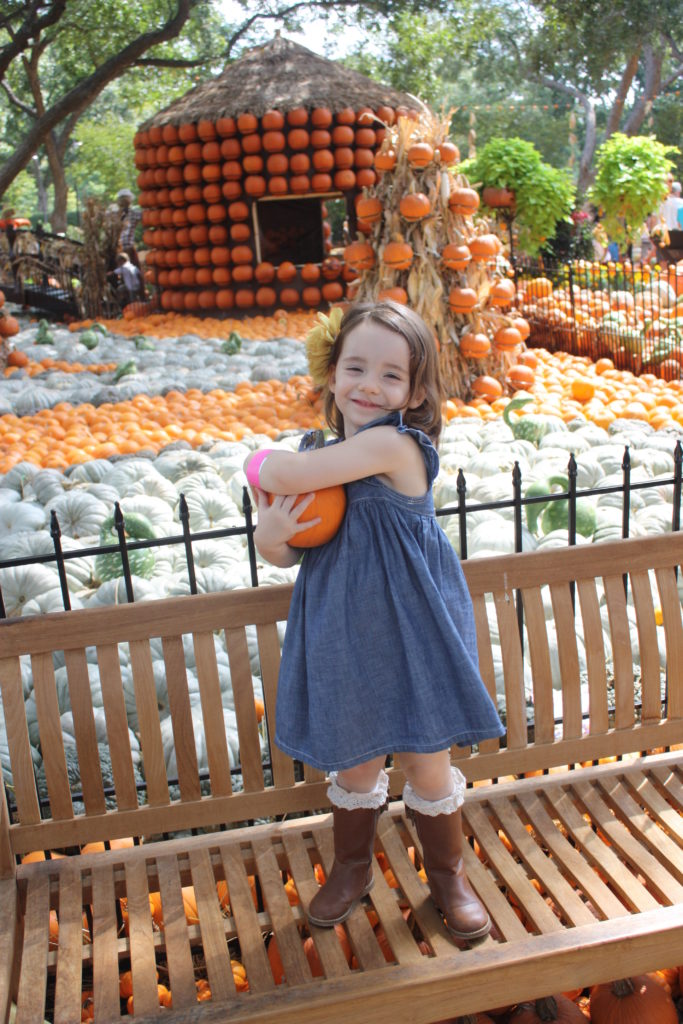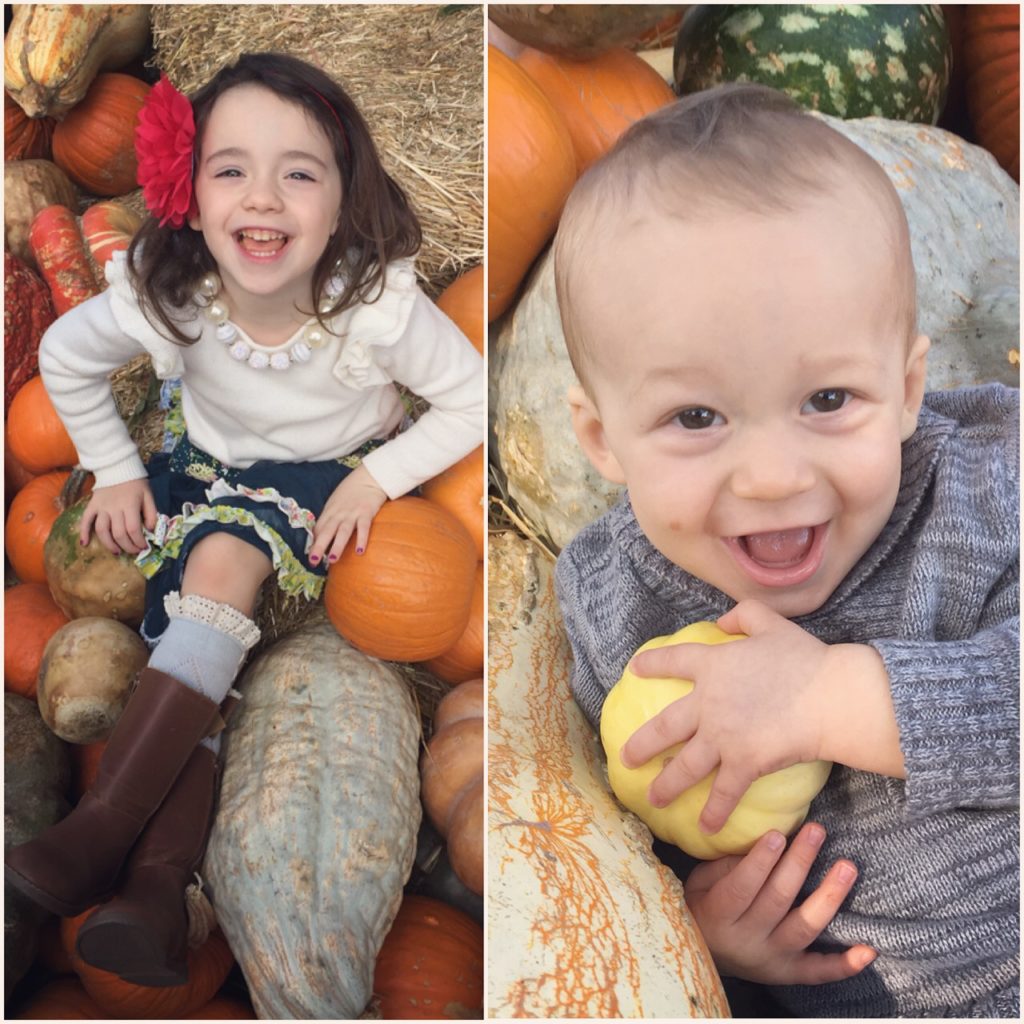 Fair
The Texas State Fair is a big deal around here.  It is about 3 weeks from end of Sept thru October.  There is tons to do at the fair.  Rides, petting zoo, car show, shows, and of course….the fried food!  We are going later this week and cannot wait!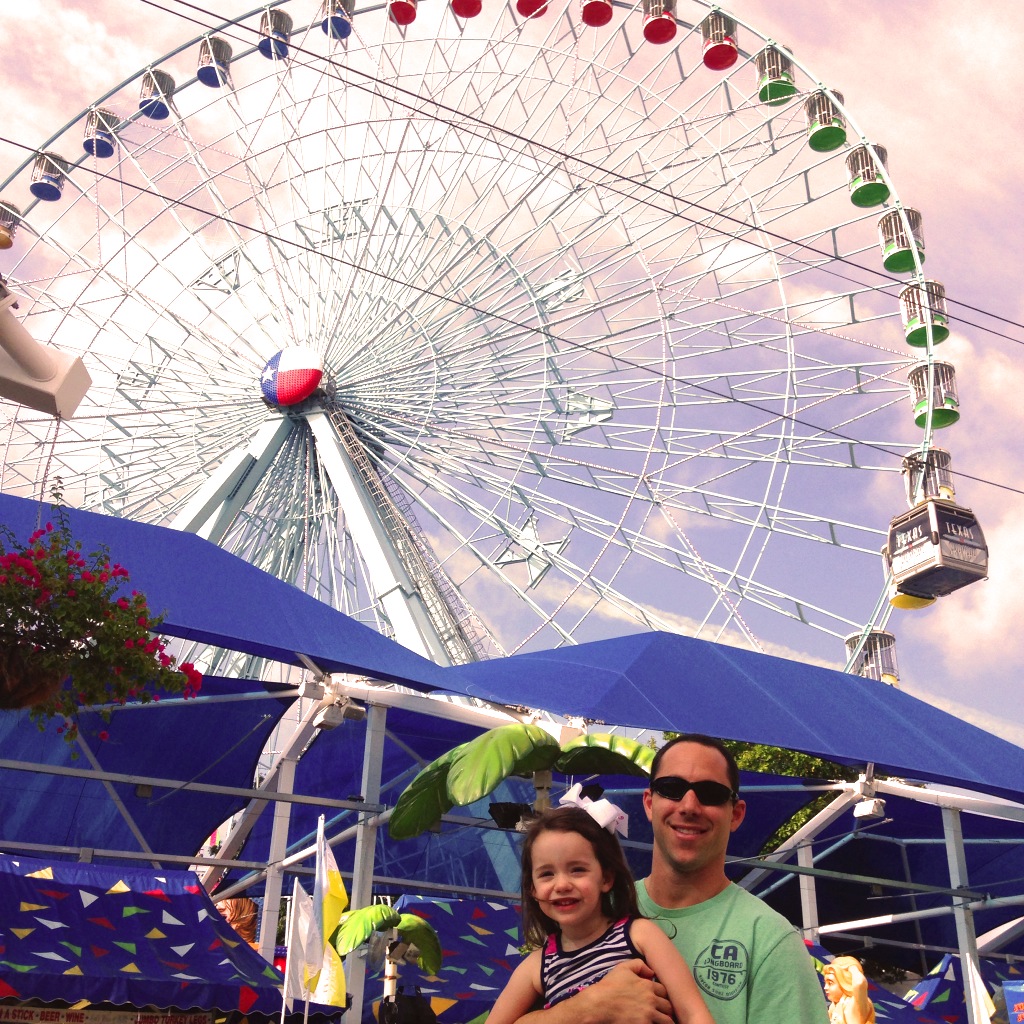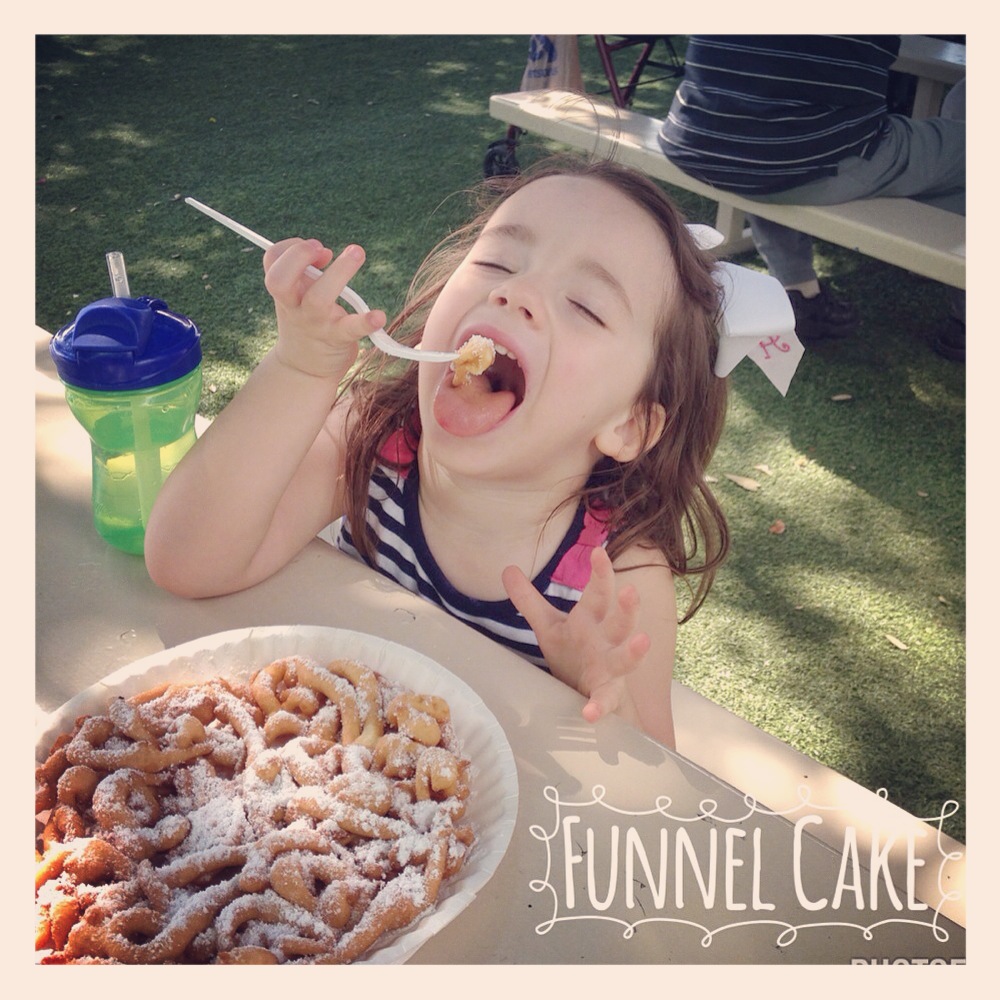 Booing our Neighbors
What a fun thing to do with your kiddos!  Do you know what "booing" is? Basically you make a gift for some of your neighbors and leave a "you have been booed" sign in the gift that they display on their door letting other neighbors know they have been booed.  Then the person who got "booed" continues the fun by booing another neighbor until the entire neighborhood has been booed.  Last year Avery got Booed and we got Boozed…:)  A sweet neighbor dropped off a bottle of wine dressed as a mummy! Bake cookies, get cute cheap gifts, etc and you are all set.  Here our are "boo" gifts we gave this year.
These orange pumpkin buckets were $1 at Target and then we hit up the Target Dollar Spot for lots of great Halloween goodies.  We also bought Pillsbury Halloween break and bake cookies and put them in bags for the gift.
Got the super cute "We've been booed" and Booing instruction printables from A Blissful Nest here.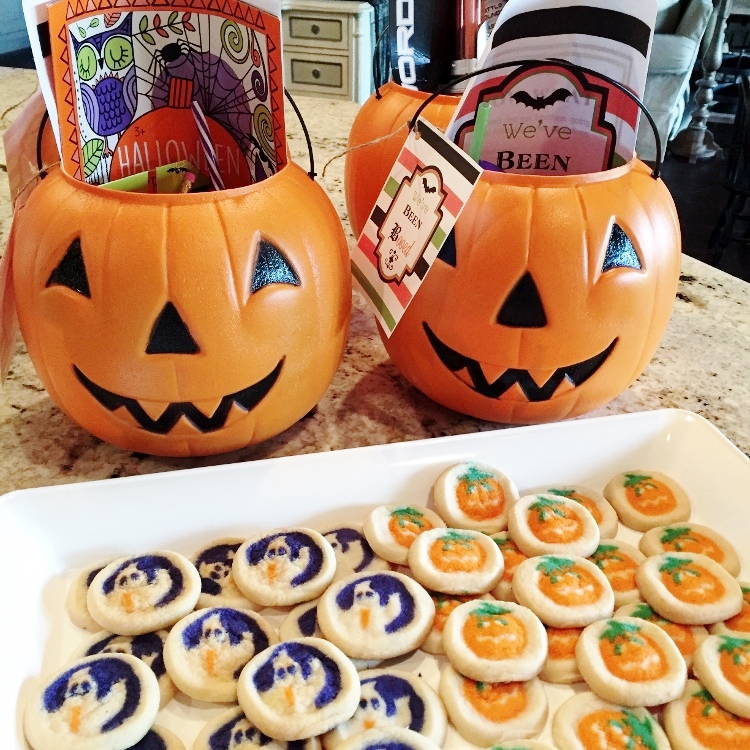 Here is an example of a gift we gave a Kindergarten Boy (also added a bag of cookies).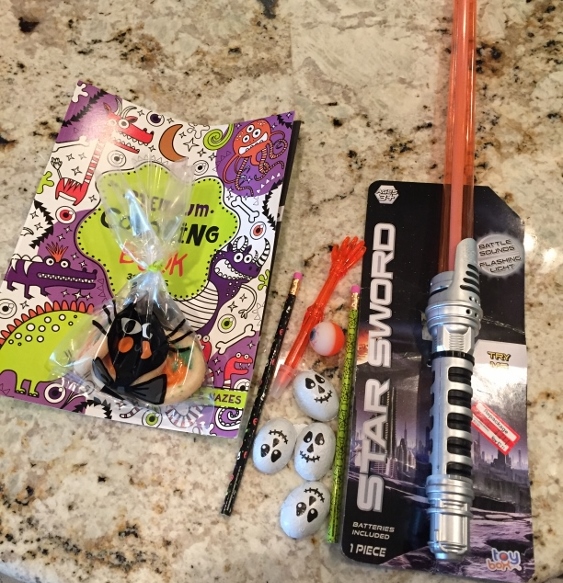 Another boy gift idea.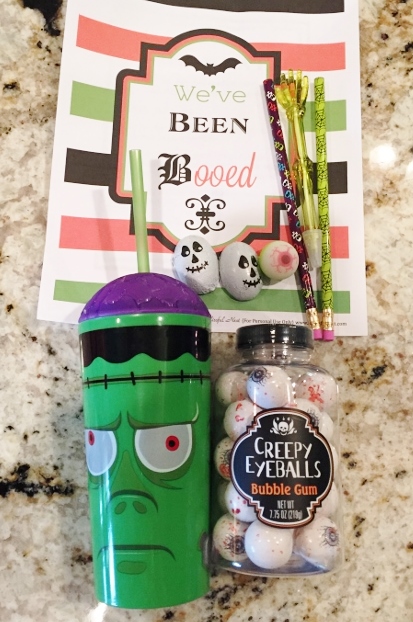 Girl gift idea.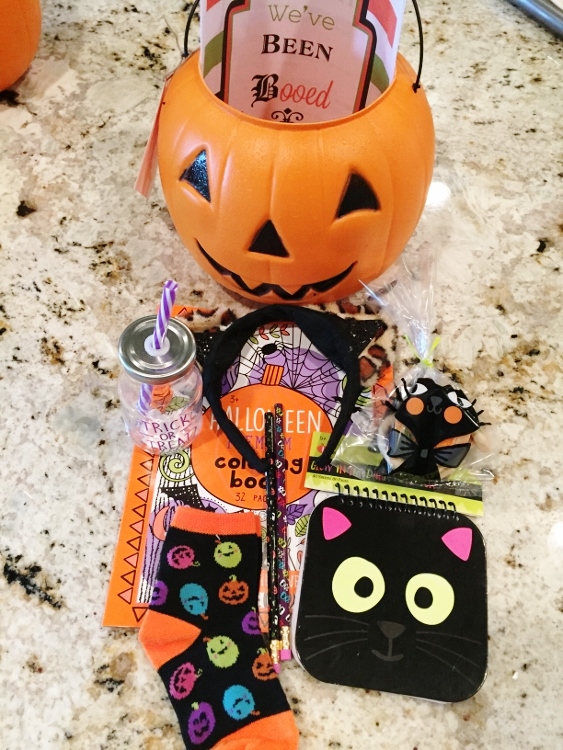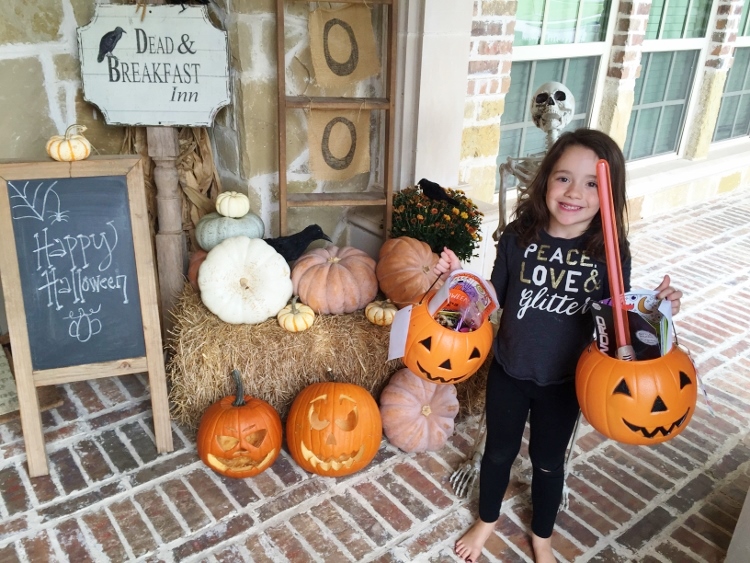 Make Costumes
Every year my mom and I make Avery's costume.  She comes over, we have lunch and then go get all the supplies and get to work.  Here are Averys previous costumes.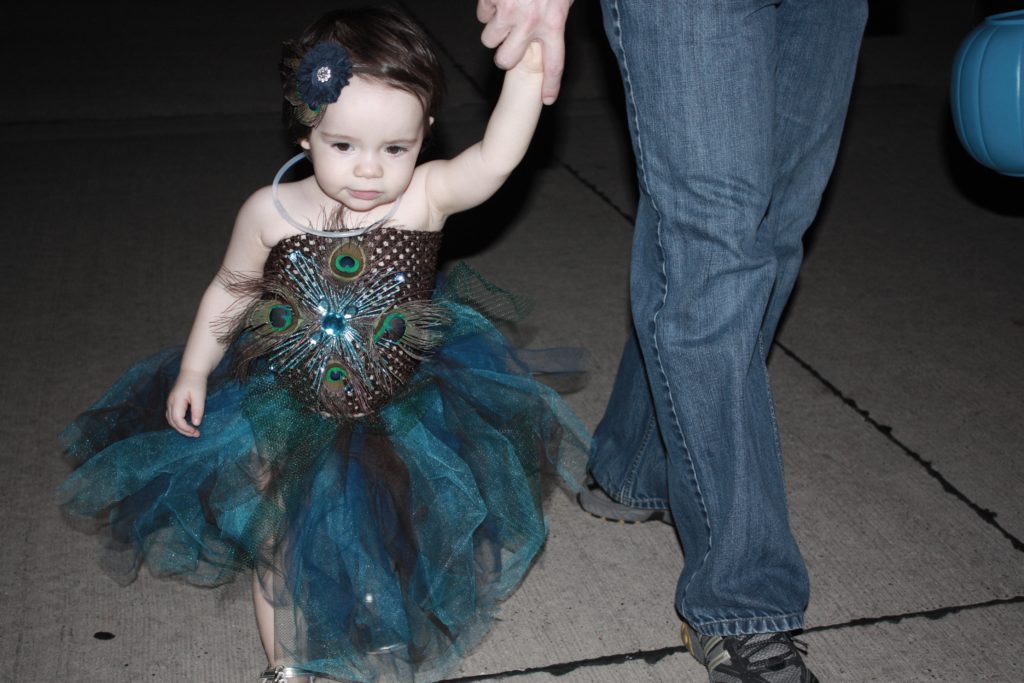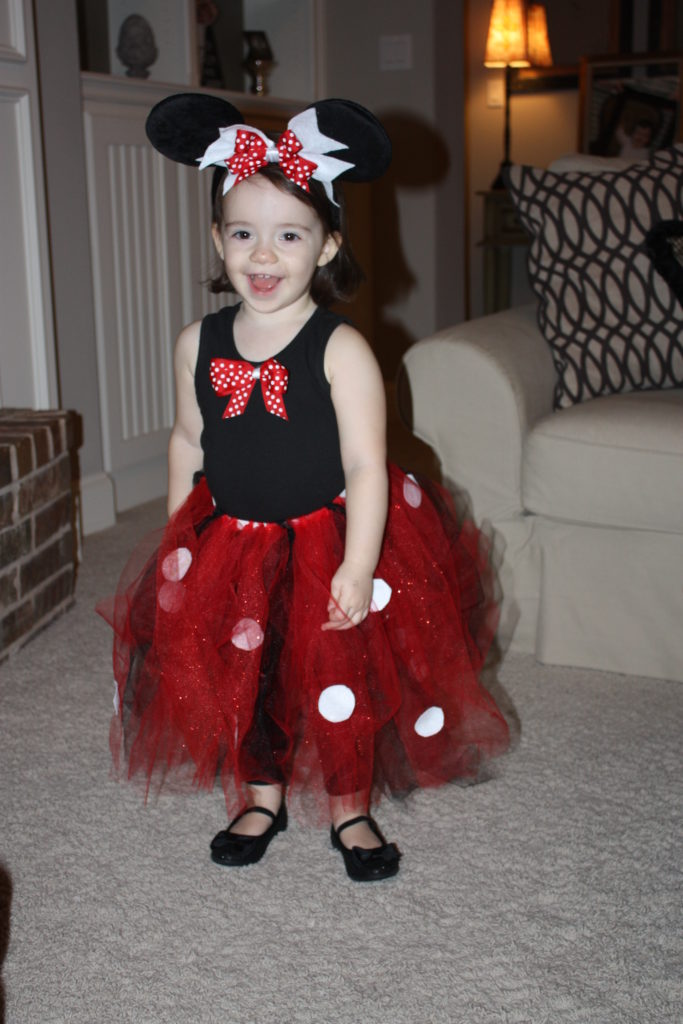 Scarecrow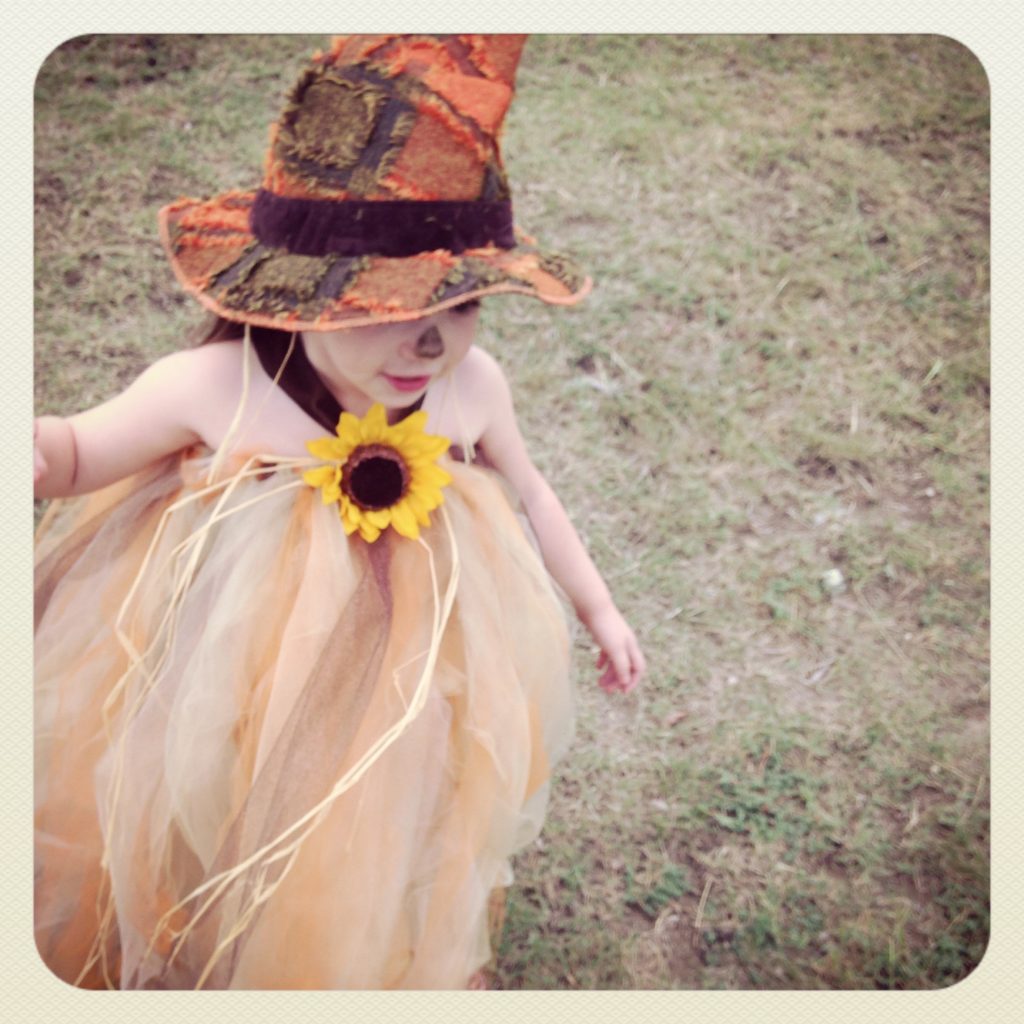 Dorothy from Wizard of Oz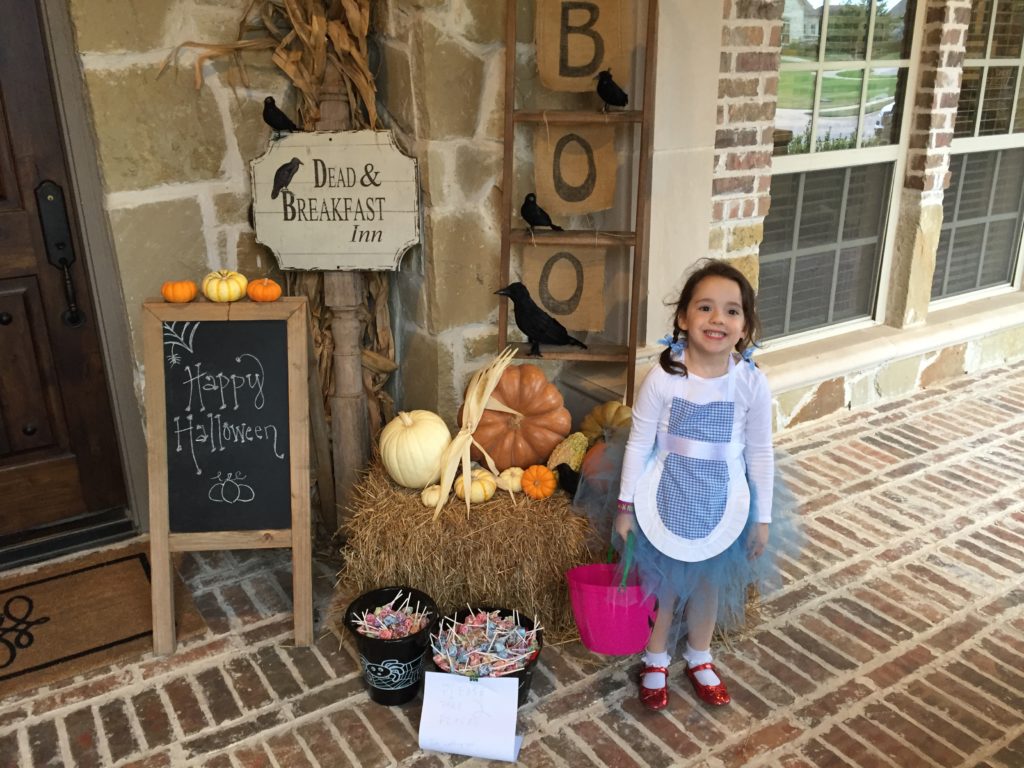 Stay tuned for this years costume…..
Trick or Treat Halloween Party
We have everyone over to our house Halloween night for a fun trick-or-treating party.  We look forward to it every year.  You can get all of the details here.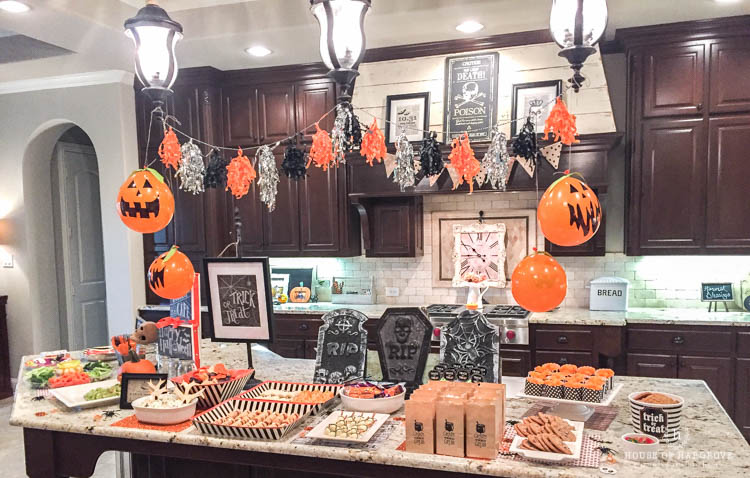 Hocus Pocus Night
We love movie night and this year Avery is old enough to watch Hocus Pocus with us.  I used to watch it every year growing up with my girlfriends and now we will do it as a family.  We will have a Halloween themed dinner (like Mummy Hotdogs, etc….get more ideas in post above) and then cozy up and watch Hocus Pocus.  Avery is going to love it!!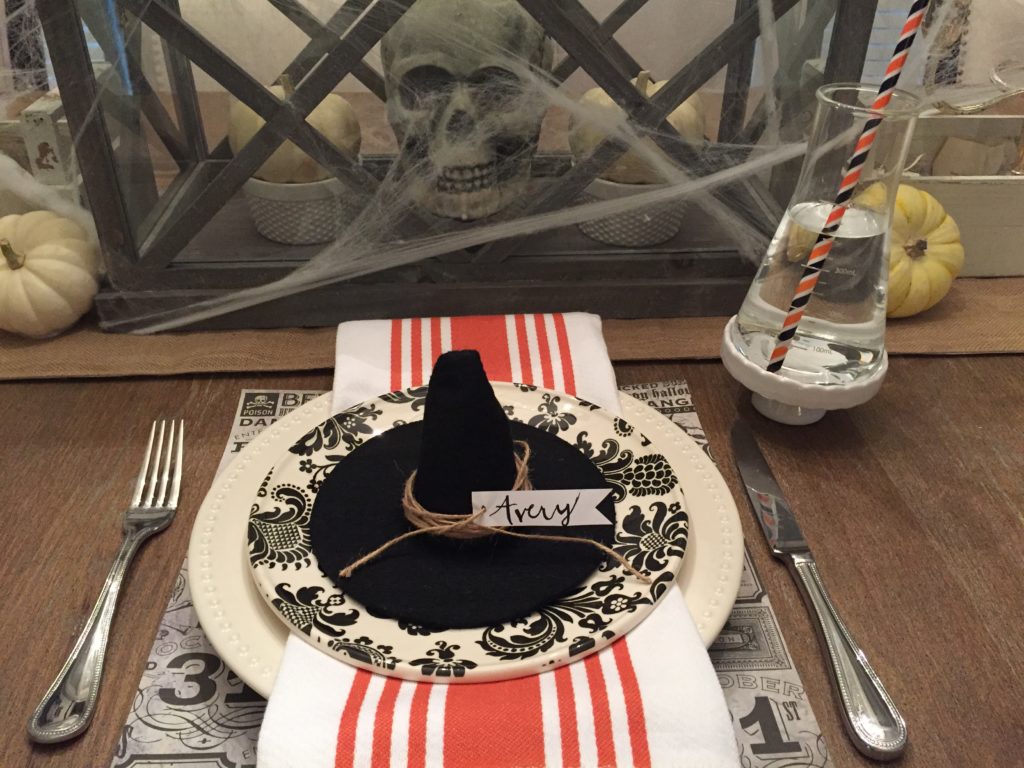 Decorating
Last but not least…decorating our home for the holidays.  Avery helps me with this each year and we love transforming our home for the holidays.  We do Fall Sept 1, Halloween Oct 1, Thanksgiving Nov 1 and Christmas Dec 1.
See our Fall Home Tour here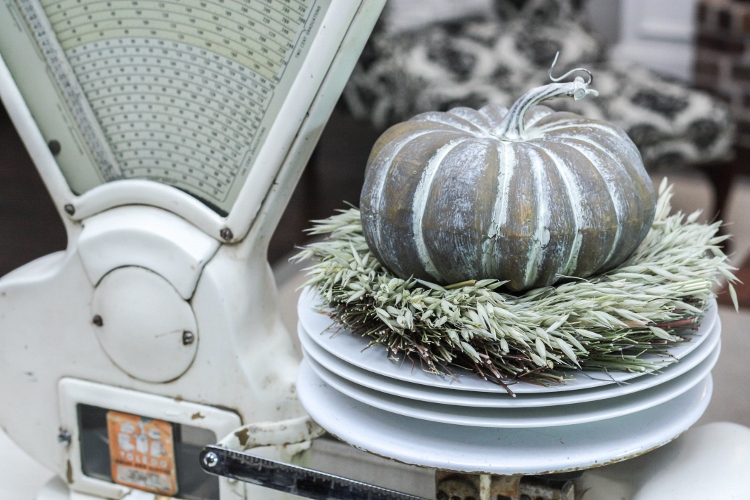 See our Halloween Home Tour here.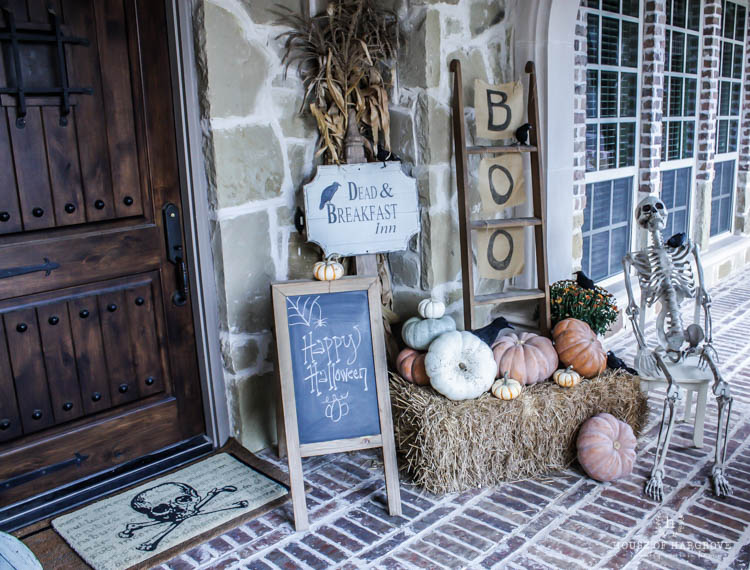 What fun Fall traditions do you have with your family?  Love to hear about them in the comments!  Always looking for more fun things to do!