I think yall are going to LOVE these Kids Valentines.  They are cute, easy and they cost less than 50 cents!! Lets face it…candy is awesome. but kids get A LOT of it.  This year I wanted to give out Kids Valentines that were different, fun, kids would love them and they would not leave them with a sugar high! (Parents…you are welcome 🙂 )  There is also a FREE printable below
PUZZLES!!
What child does not like puzzles?  They are the perfect Kids Valentine!
I found this set of puzzles at the Dollar Tree.  The box comes with 4 puzzles for $1!!  Yes, that is 25 cents per puzzle!!  They had Doc McStuffins, Minions, Minnie Mouse, Frozen….you name it!  Avery is really into Doc McStuffins right now so we got that one for her girl friends & Paw Patrol for her guy friends.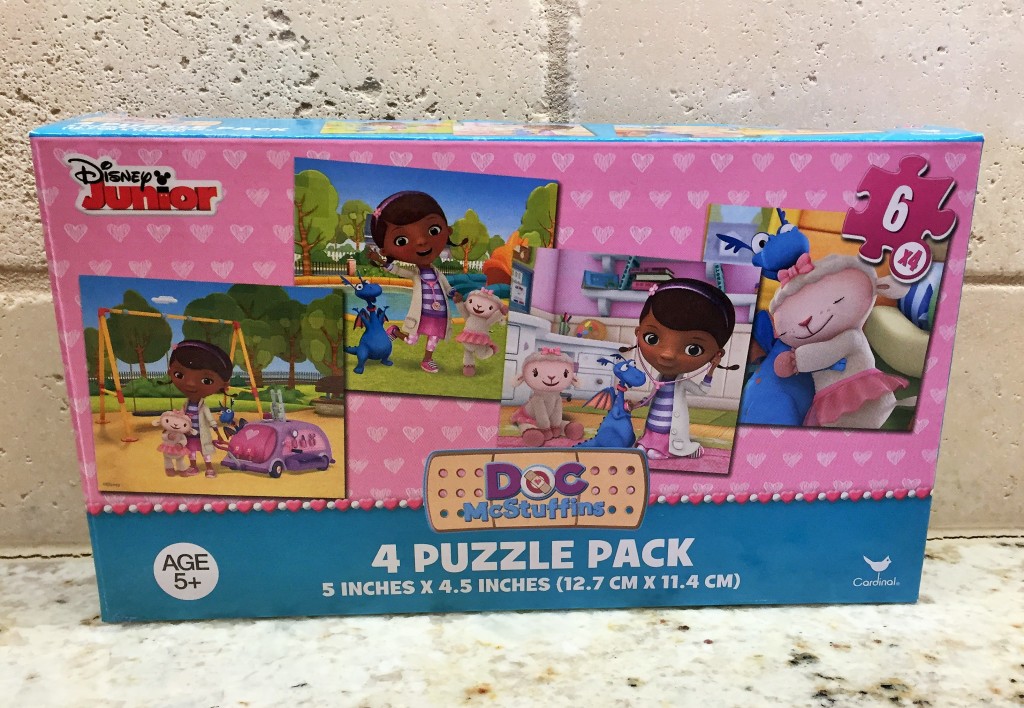 Avery had fun putting together the puzzles and we wrote a note on the back to personalize them…you don't have to do this step if you want to make them faster, but we did this for Avery's good friends.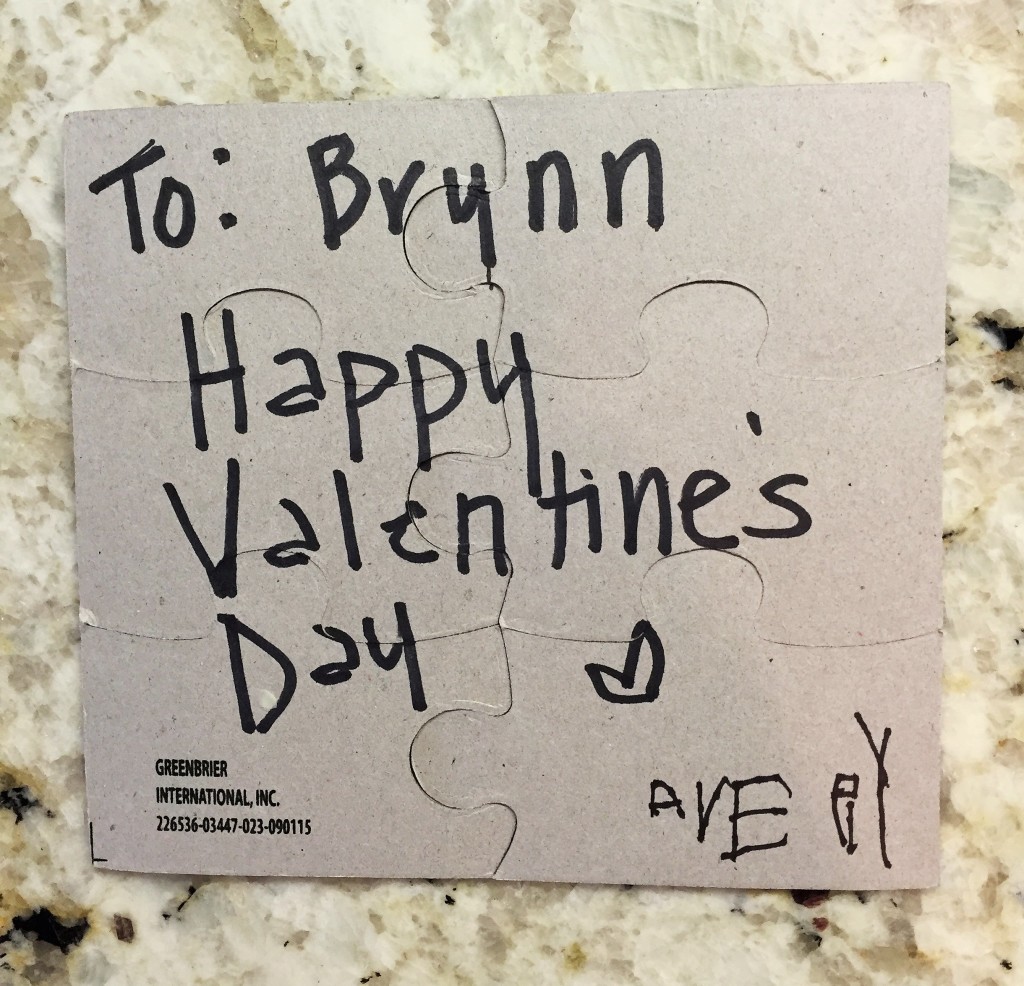 Next, print out these tags.  You just cut them out, fold in half, write your child's name on the back. staple to a snack bag and you are DONE!!!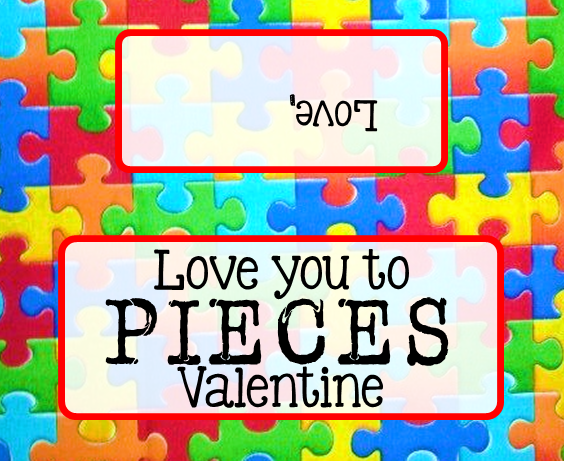 Click HERE to print There you have it.  An inexpensive. cute. candy free, fun kids valentine.
ITEMS YOU NEED:
Puzzle
printer
scissors
stapler
marker
You can find another fun kids valentine HERE … this one uses Popcorn & Candy
And be sure to check out these Mason Jar Valentines.  Great for kids and adults
Avery is going to a Valentine's Day party this year and I cannot wait to make these for all of her friends!  Holiday are so much fun…holidays with kids are the best!!
If you love this Kids Valentine Puzzle idea be sure to pin this image for later so you can make them!