***It is "Egging" time again!  I did this post last year and we are working on our new egging gifts for this year tonight!  I will be sharing details on Instagram Stories***  If you didn't do this last year you should this year.  It is so much fun and the kiddos love it!  All the details below.
So when I was younger going "egging" was definitely something that was not nice and could get you in lots of trouble!  Well, this new kind of egging is so much fun (and much cleaner!)  Were any of you "booed" at Halloween?  Well "egging" is the same thing, but for Easter.  My daughter LOOOOOVED getting Booed…I mean….I think she loved it more than anything else at Halloween.  She checked the door multiple times a day hoping to find a gift on the porch.  Due to this reason I thought we could carry on the fun for Easter.  Not gonna lie….I kinda thought I made this up for Easter…but good ole Pinterest showed me it was already out there 🙂  Ha!
Avery and I picked 2 friends/neighbors to "egg" and found lots of fun goodies at Walmart! You do not have to spend a lot of money.  Just make it fun!  Bake some cookies, color a picture, etc.  It is the thought that counts.
We made Easter baskets but you could also hide eggs around your neighbors yard and let them go find them!  Totally up to you!
HOW TO GO "EGGING"
-Pick some one to "egg"
-Put together a little treat for them (be sure to include this printable for them to use)
-Set the goodie on their porch, ring the doorbell and RUN!!!  (you want it to be a surprise)
ONCE YOU HAVE BEEN "EGGED"
-Put the "we've been egged" sign on your door so people know you have already been "hit"
-Then repeat the steps above to 2+ other people
-hopefully the fun keeps going and eventually everyone in the neighborhood has been "egged"
SO.MUCH.FUN….RIGHT!!!!
Here are the goodie baskets we put together…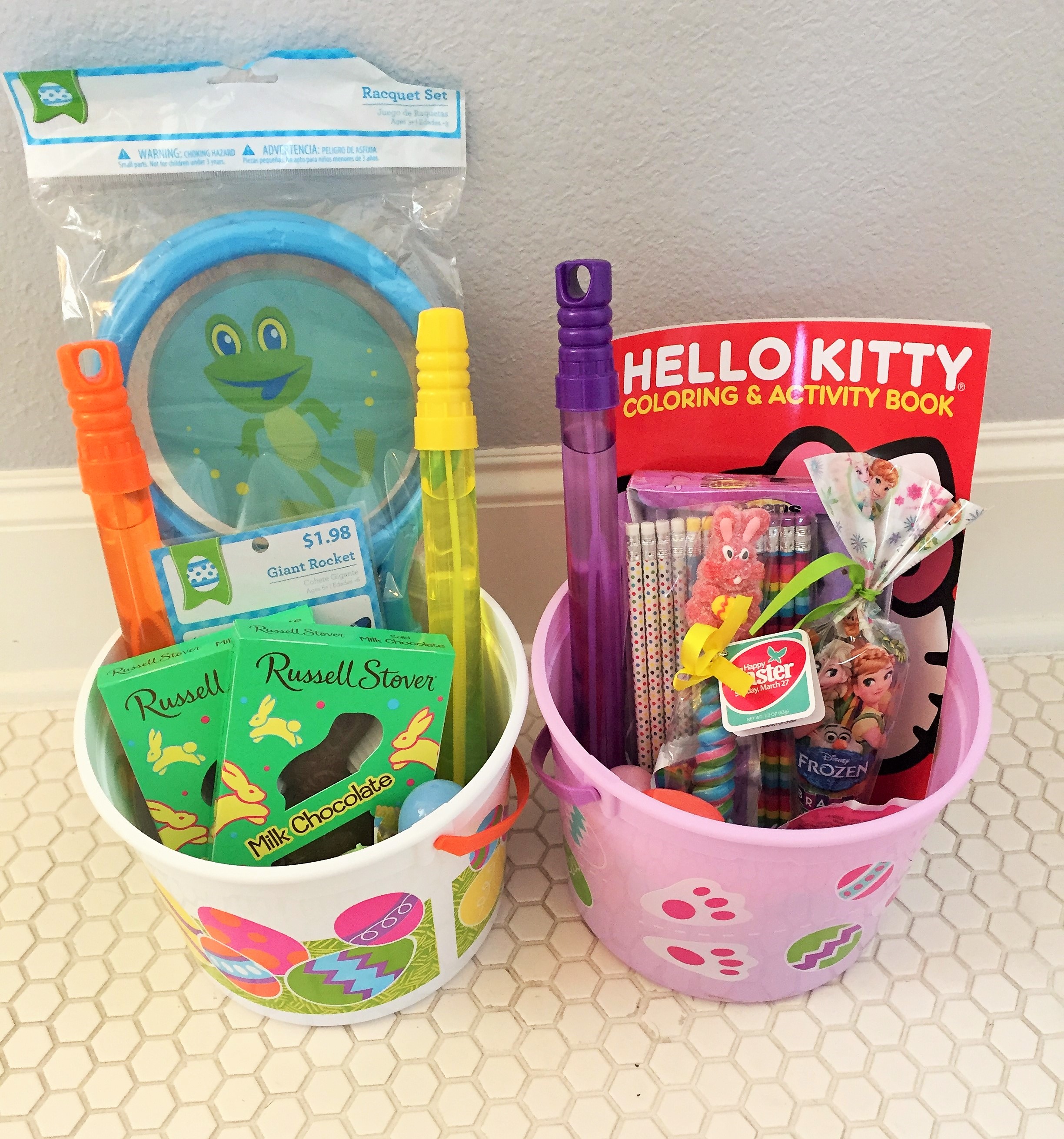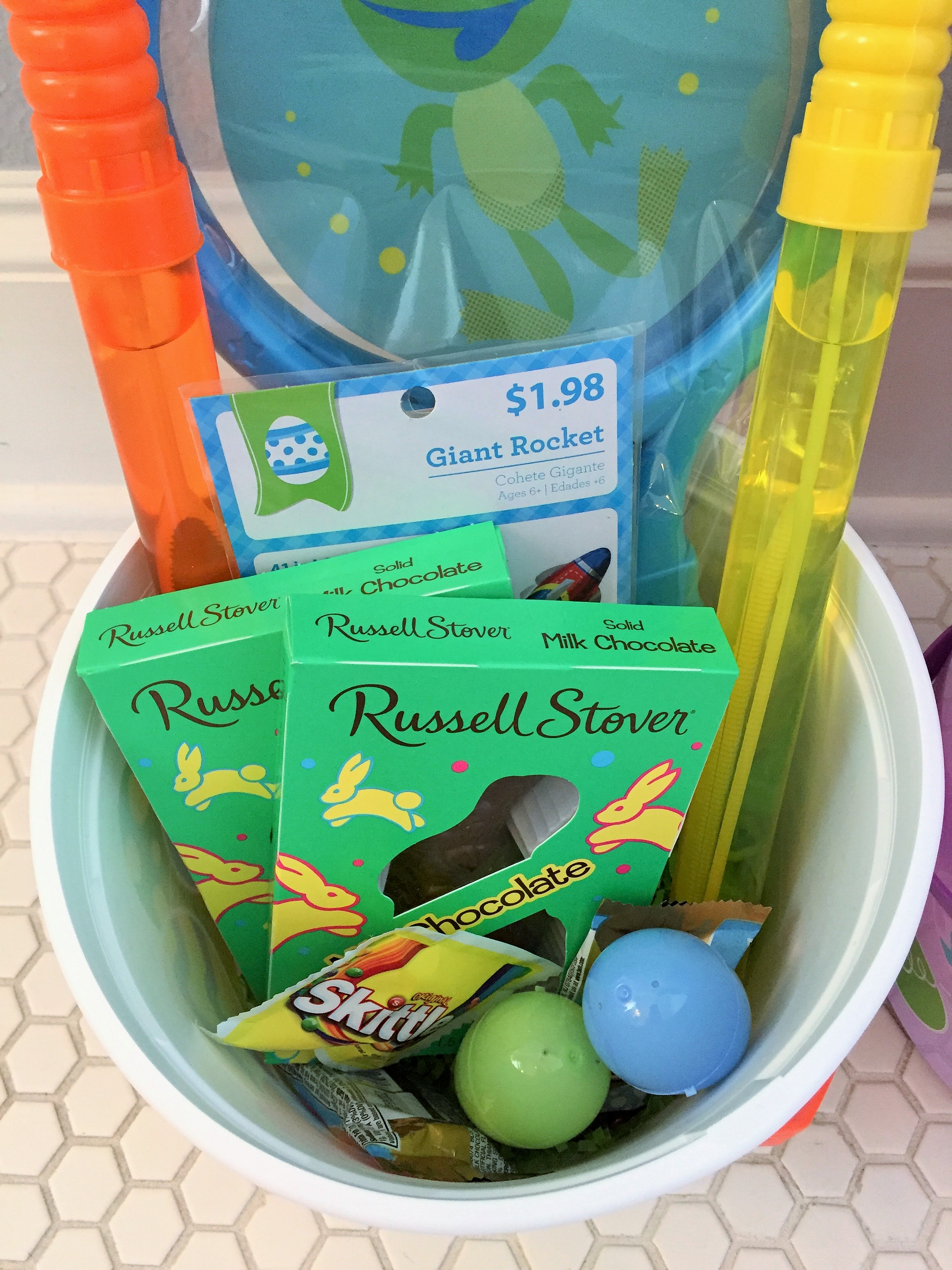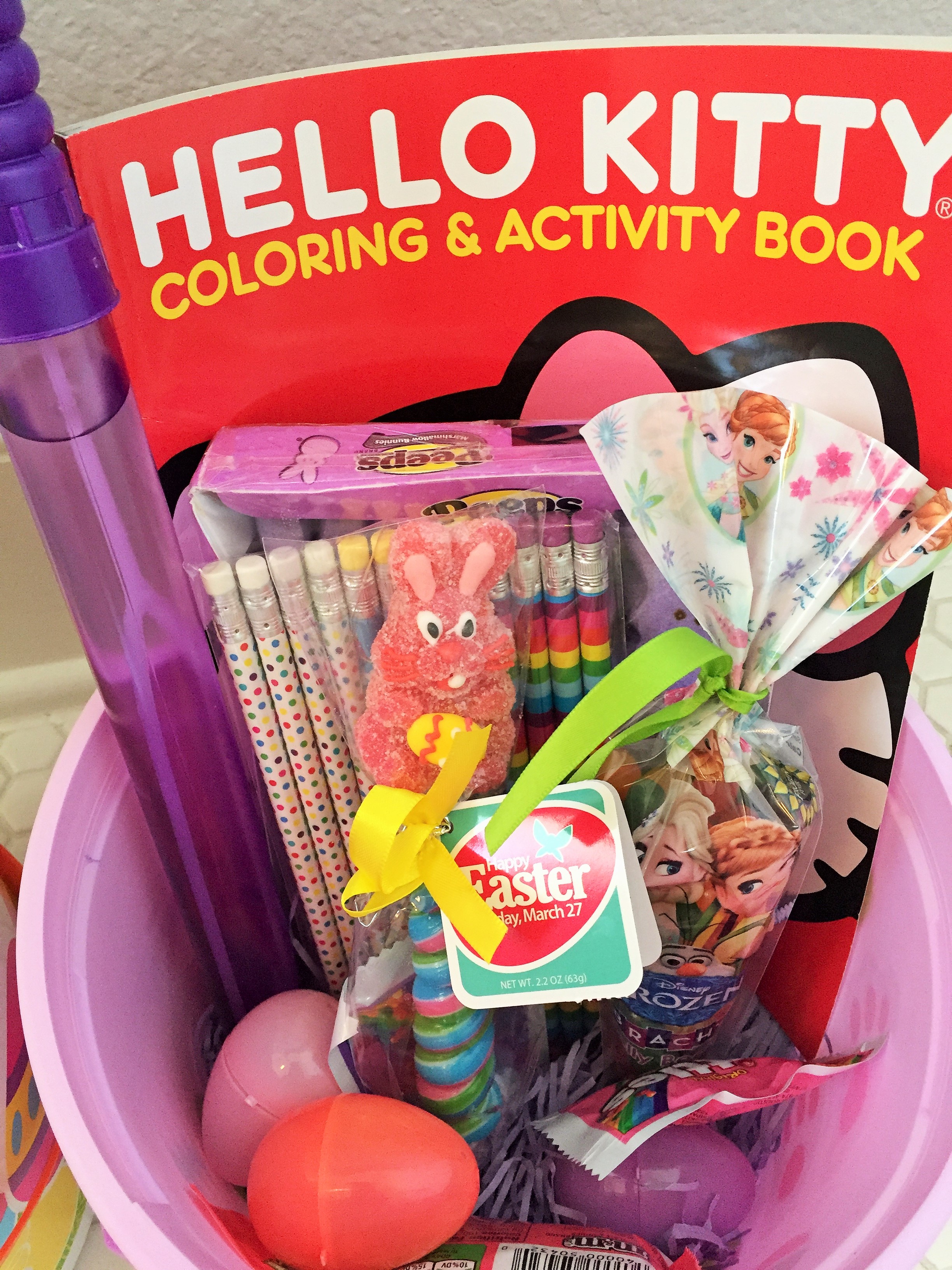 Be sure to include this FREE printable in your baskets so your friends/neighbors can get the instructions and have the sign to place on their front door!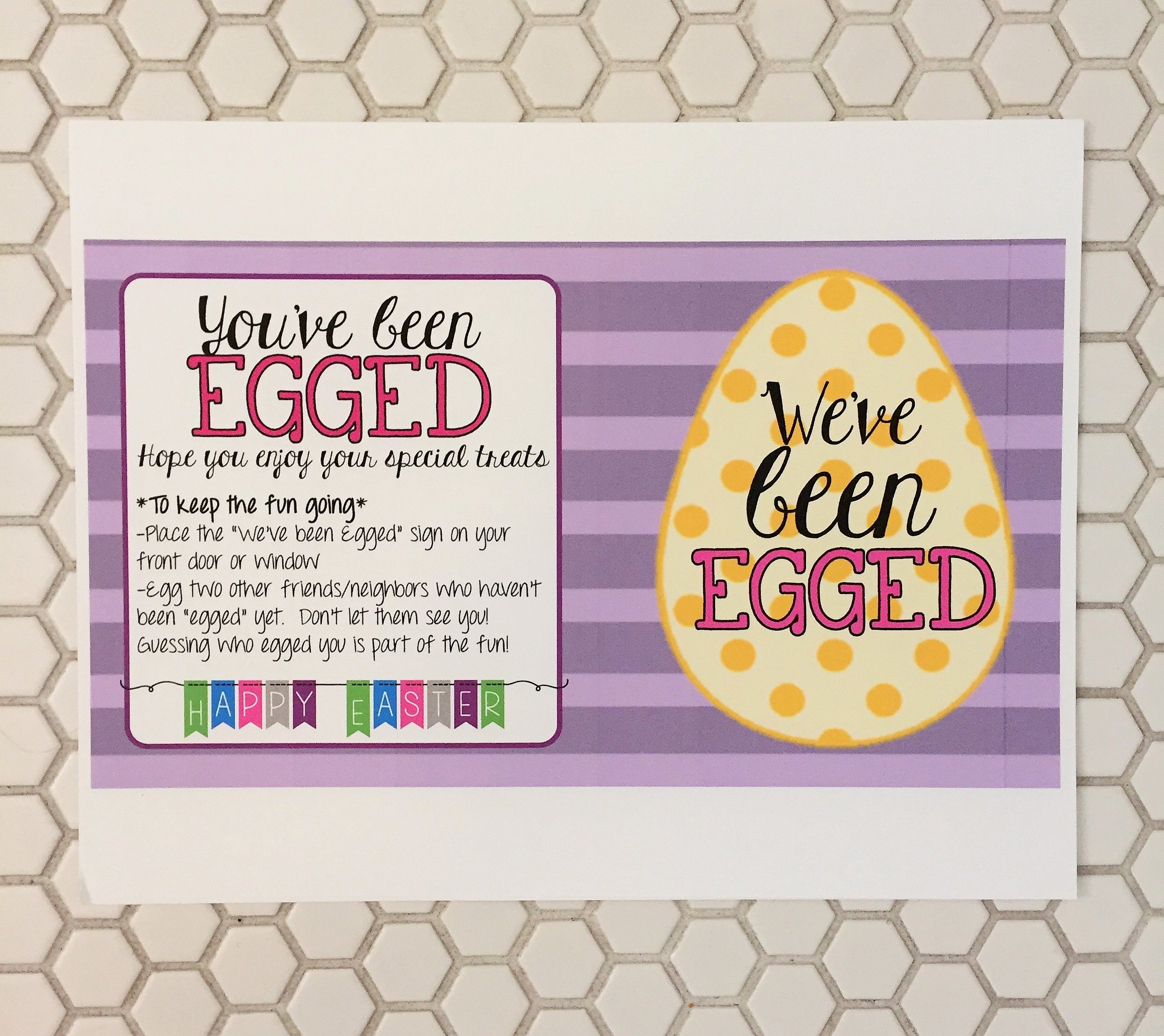 Click HERE for the FREE printable!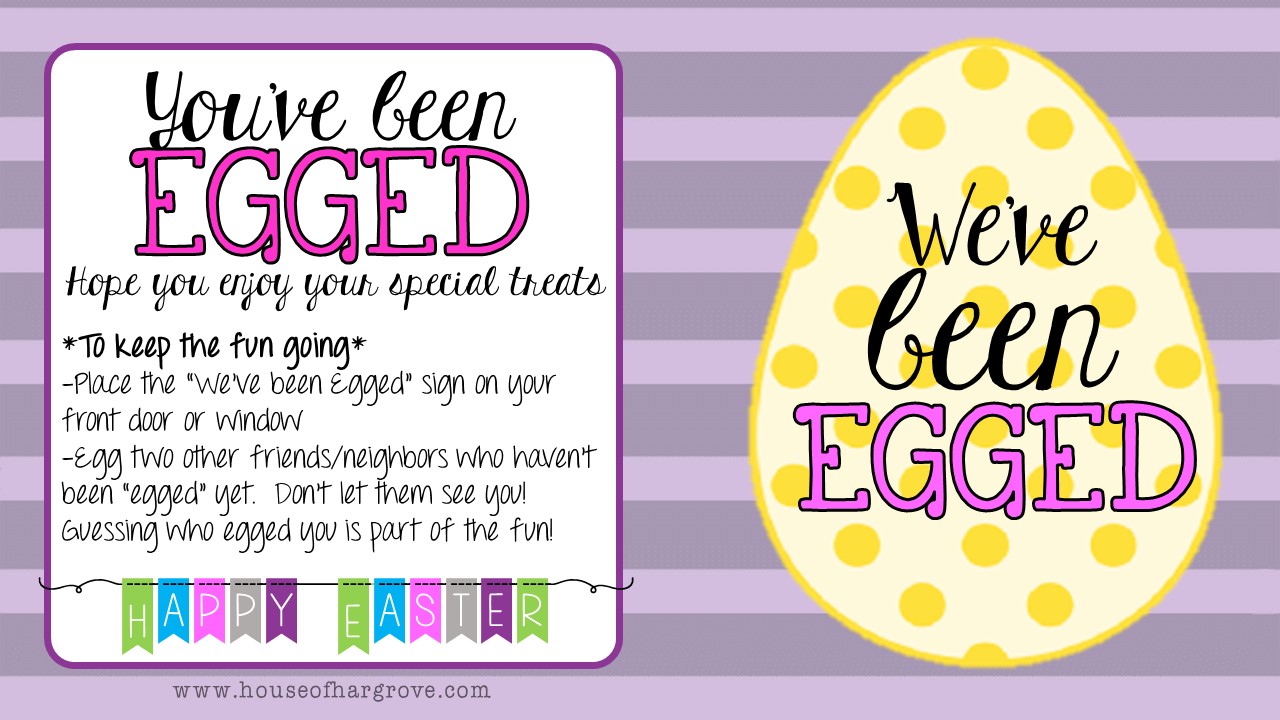 Avery could not wait to go egg her friends!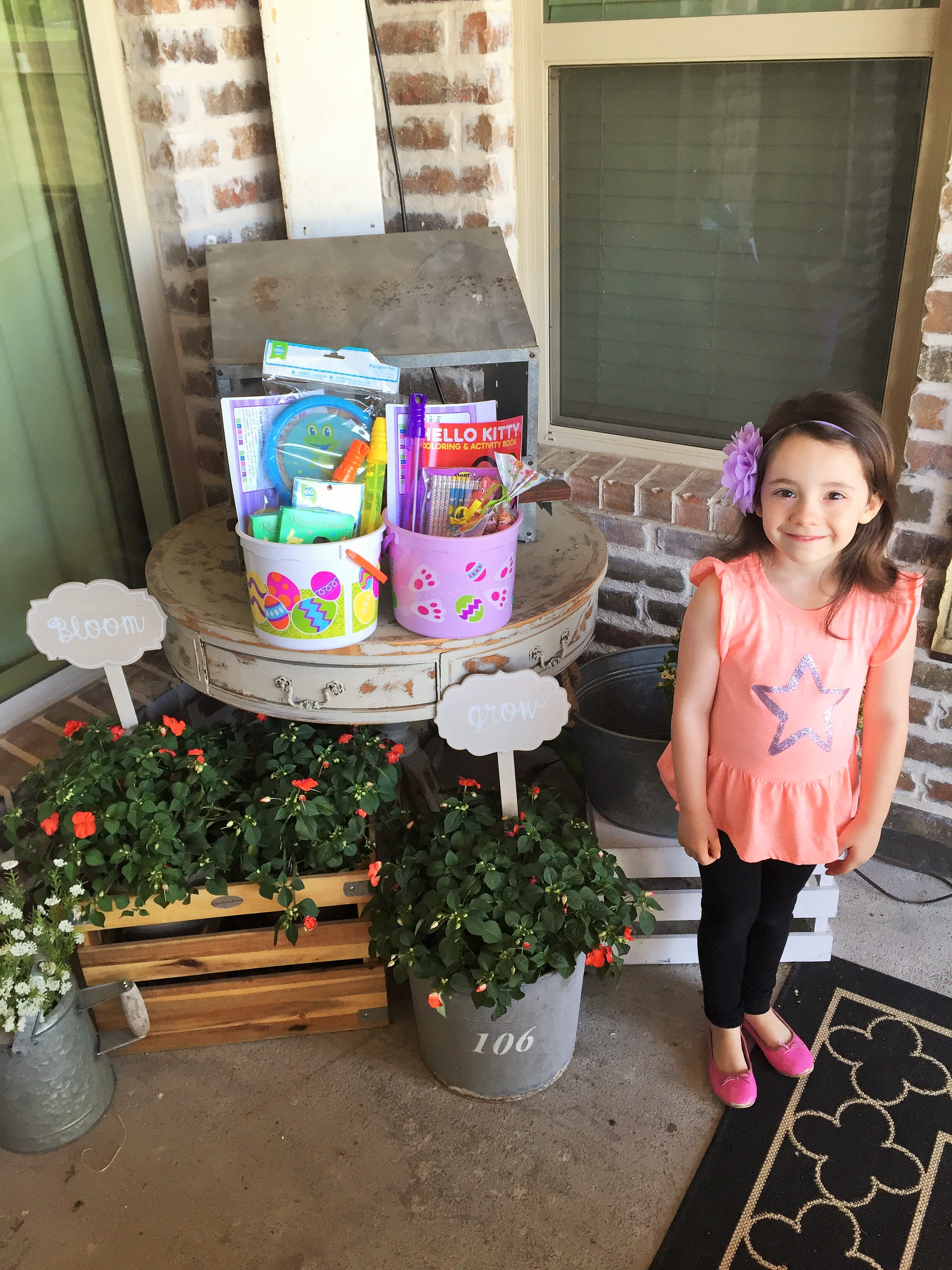 Here she is on the way to one of our neighbors homes….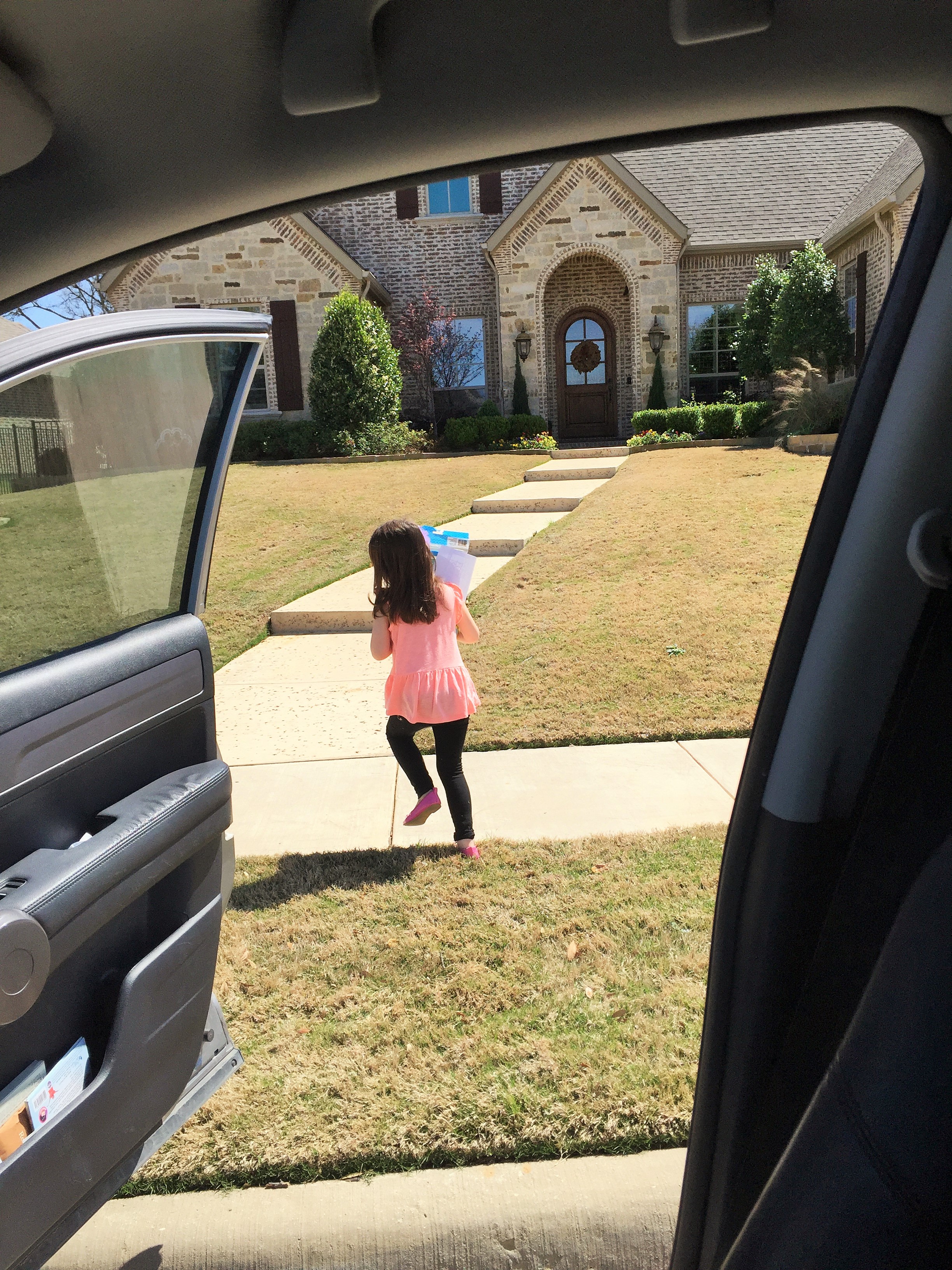 She delivered the goodie, rang the door bell and now its time to run.run.run!!!!
Egging is so much fun!!! (This better be the only kind she every does!!!)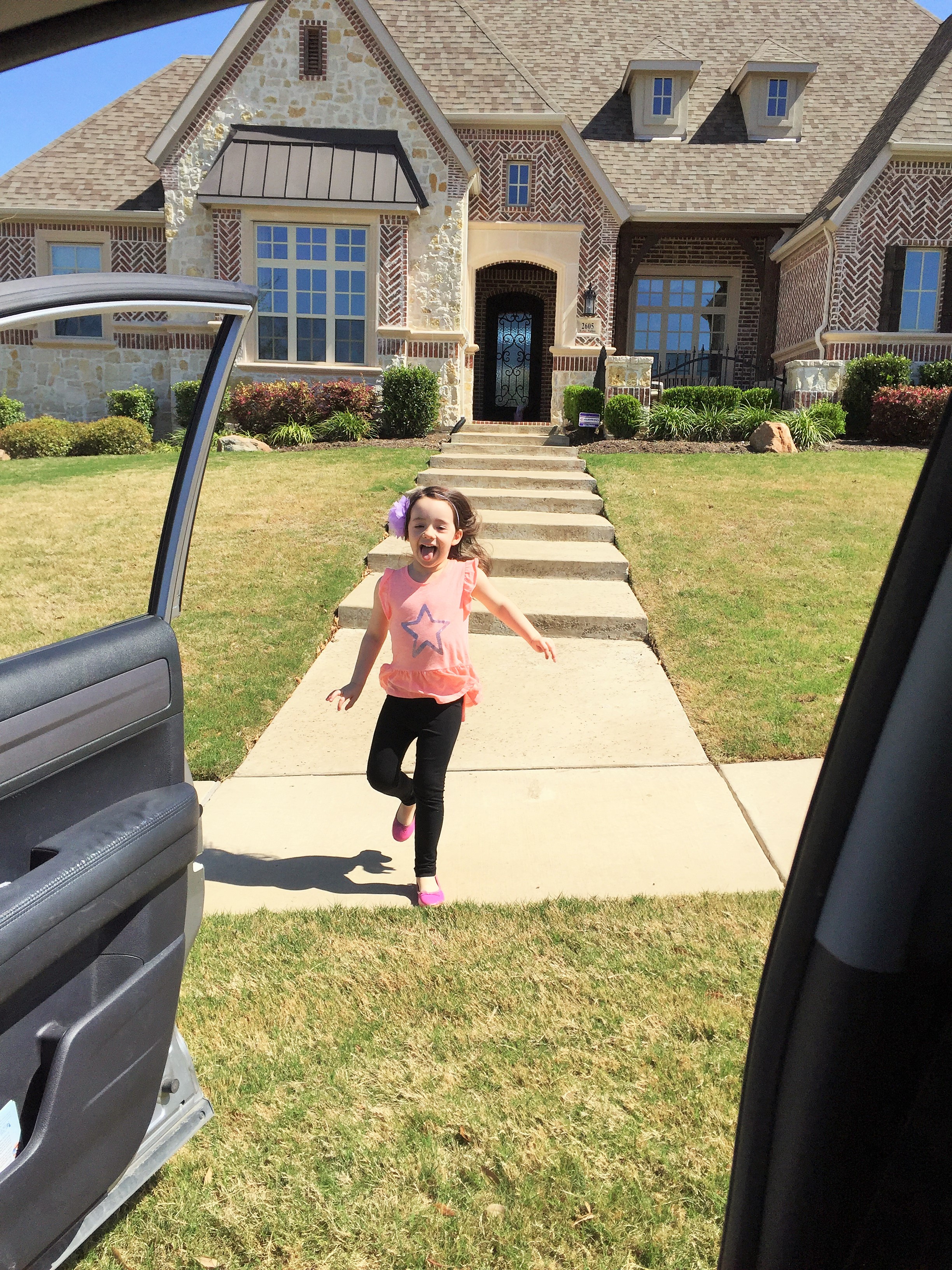 This is such a fun, simple, inexpensive activity that kids just love!  It also brings a neighborhood together!  Run up to your local dollar store, Walmart, Target, etc and start the tradition in your neighborhood!  Making memories is the best!
And one day later….we got "egged".  Avery hasn't stopped talking about it.
Here is the sign on our door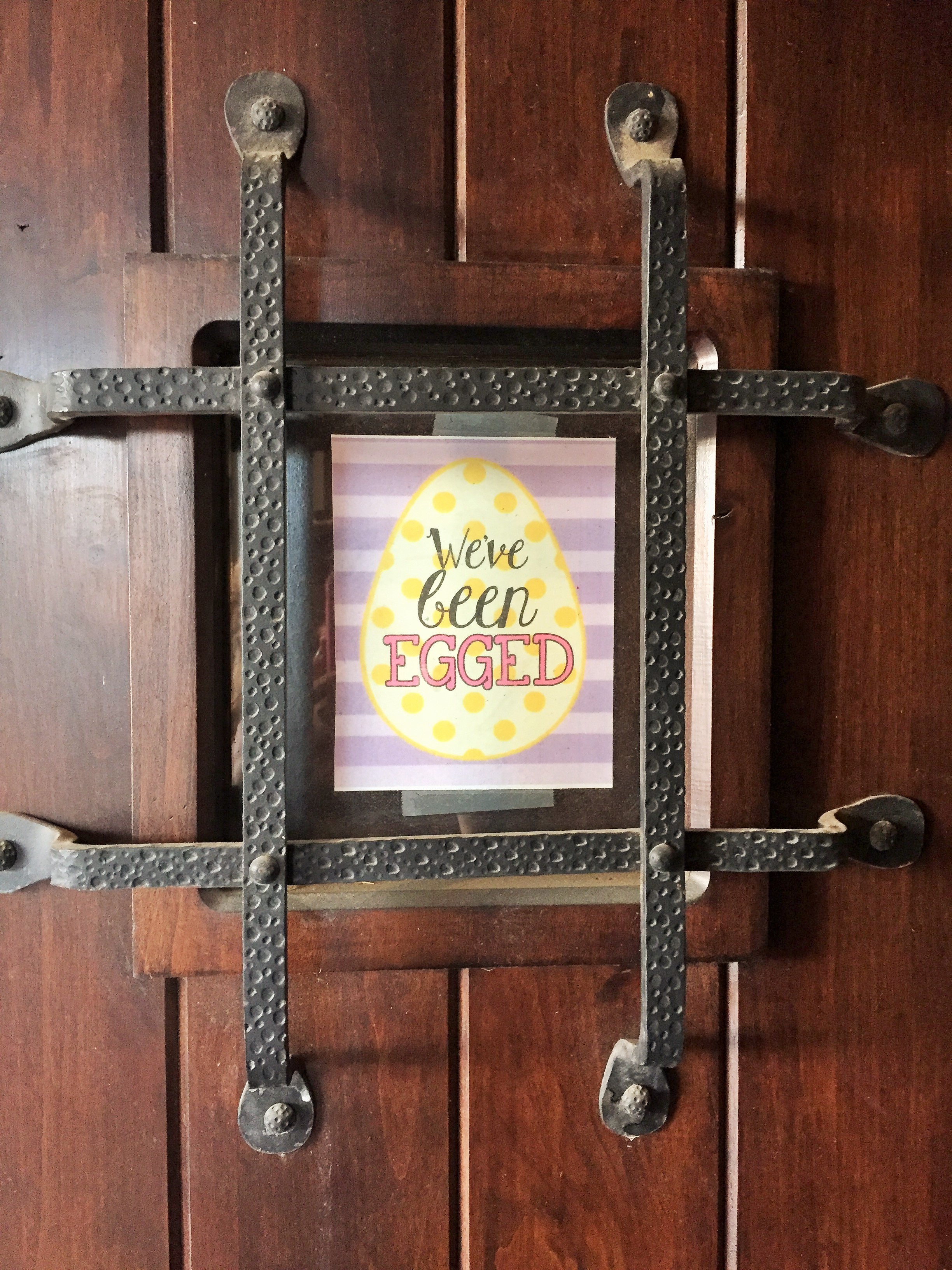 Who is going egging this weekend???!!!  Be sure to pin this below so you have all the details!
Click HERE for some more fun Easter ideas!