I absolutely love the look of a neutral bedroom with cozy bedding.  It has the fresh hotel, farmhouse look that just makes me want to climb right in.  I also love finding great deals and getting the look for less.  I am so so excited about my new bedding.  After drooling over tons of bedding online and then choking on the price I came across the perfect set!  Check out my new linen ruffle bedding….so beautiful and so affordable!!
This linen ruffle bedding set comes with a duvet and 2 shams for less than $200!  Yes…you read that right!!  The price is amazing and it has FREE SHIPPING!!
 A few weeks ago I shared my obsession with my new down comforter and I wanted a beautiful duvet cover on it so it wouldn't get stained.  This bedding is so so pretty and the color works great with kids.  It won't show every stain, but it is still a light, neutral color.
(I still need another mirror above the nightstand….please imagine there is one there 😉 )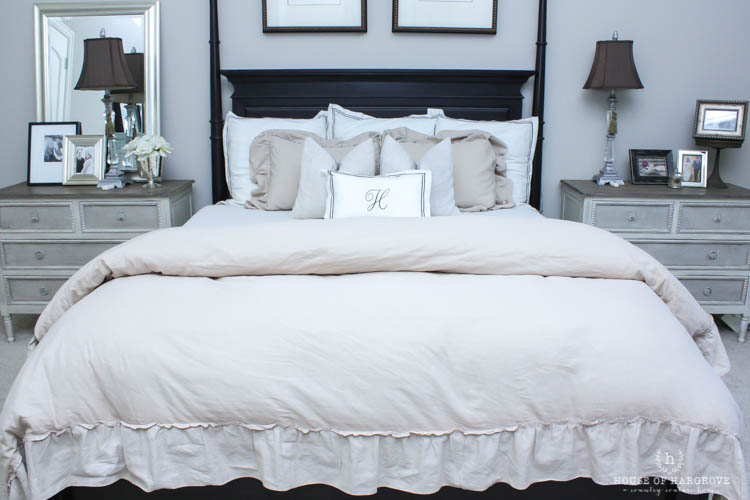 It is made of a linen cotton blend.  It is soft and machine washable.  I just love the details.  The ruffle gives it a soft look and I like how it is stitched onto the duvet.  It has a button enclosure to put your down comforter into.  It has ties in each corner to secure the down comforter inside so it doesn't shift all around.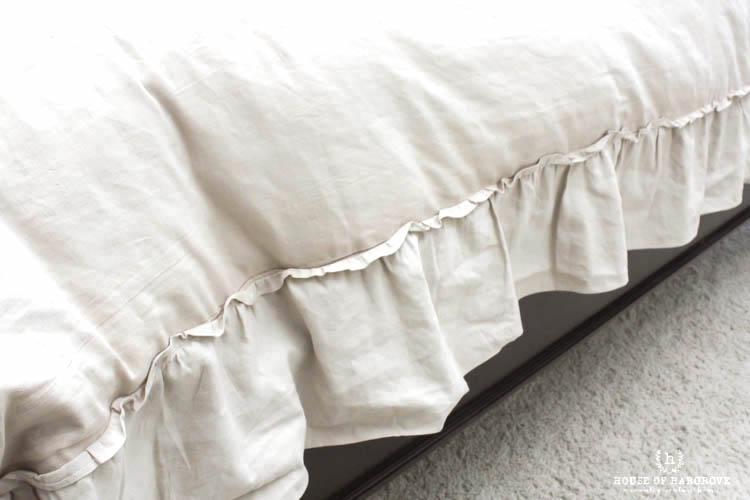 It doesn't get overly wrinkly like 100% linen, but still has that comfortable, textured look.
The king sized bedding set has king size shams and the queen comes with standard shams.  The ruffles are really flowy so you can style them different ways.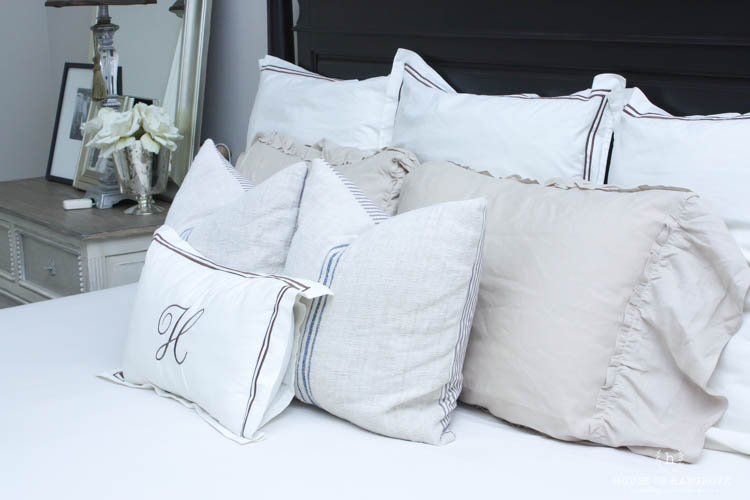 Here is a close up of the stitching detail I love!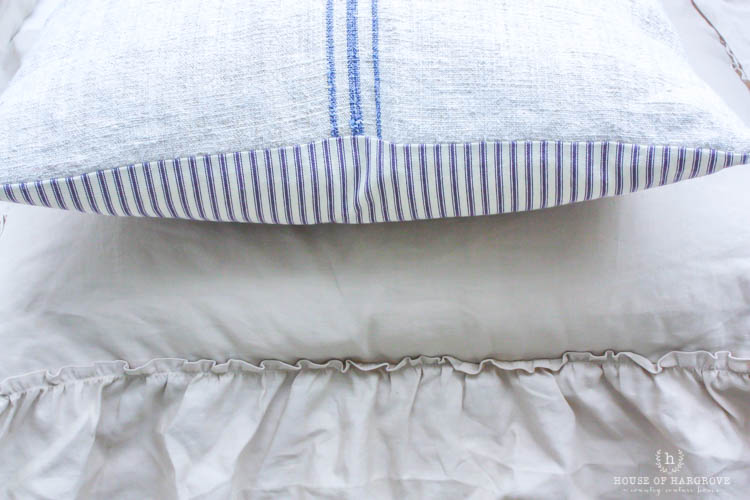 I cannot say enough about this bedding.  I LOVE LOVE it!  It is the exact look I was going for and you cannot beat the price! Here is another linen ruffle bedding set that I love if you are looking for 100% linen.  It is beautiful as well.  If you don't care about it being 100% linen and want the look for less this is your bedding set!   It has amazing reviews online and I couldn't agree more.  Please let me know if you have any questions!
LOVE THIS LINEN RUFFLE BEDDING??….PIN FOR LATER!!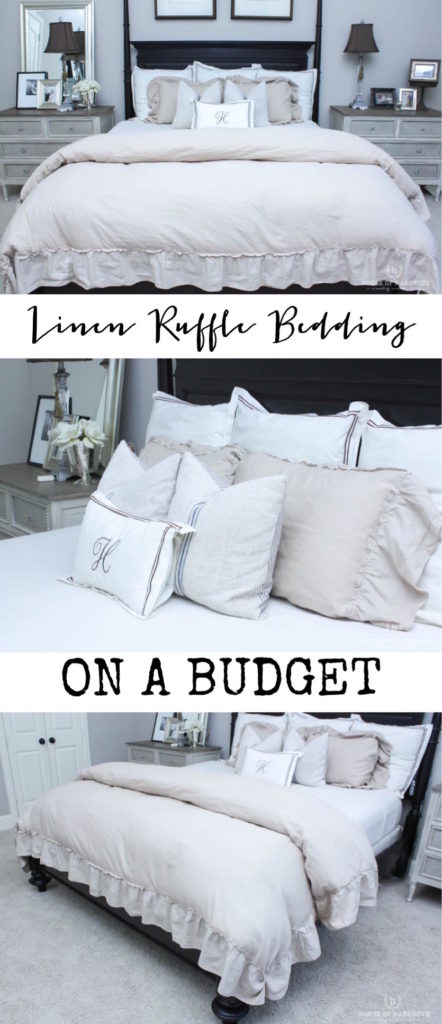 ***Thank you so much to Wayfair for providing me with this bedding.  I fell in love with it online and said I would share my honest feedback with my readers in exchange for product.  I never share anything I don't love.  This post contains affiliate links.  If you purchase I may receive a small commission.  Thanks for supporting my blog***