When Joanna Gaines launched her new Magnolia Home line I was dying to see it in person.  I rushed over to Nebraska Furniture Mart because they have a HUGE selection of her products.  It did not disappoint.  So many cute things to choose from.  You can read all about my first visit and see real life pictures HERE.  I went back last week and she has even more amazing furniture and home decor items plus I found TONS of great farmhouse finds.
Have you been in a Nebraska Furniture Mart?  It is basically like Disney World for adults.  It is HUGE…and they have EVERYTHING!  It is a 1 stop shop for all your home needs.  They even have a restaurant & candy store inside!!  Furniture, decor, workout equipment, appliances, kitchen stuff, computers, photography kiosk, tile, carpet, tile, rugs, outdoor furniture, mattresses….etc!  There are tons of staff members working to help you with all of your needs.  If you don't live near a Nebraska Furniture Mart (there are 4 locations….DFW, Kansas City, Omaha, Des Moines) you can shop online.  I have readers tell me all the time they would love to go shopping with me and I would LOVE that too!!  Would be so much fun to shop together, grab lunch, chat, etc.  Today….I want you to feel like you were on this shopping trip with me so grab your fav drink (mine would be diet coke if reading during the day, wine or margarita if reading at night 🙂 and prepare for tons and tons of pics.  I want you to see all the amazingness I got to see!  Lets go shopping…..
When you enter the store the front section is full of farmhouse, industrial, vintage goodies.  This is my favorite section of the store.  This is also where the Magnolia Home Line is featured.  There are tons of little vignettes set up with endless adorable home decor.
FARMHOUSE FINDS: HOME DECOR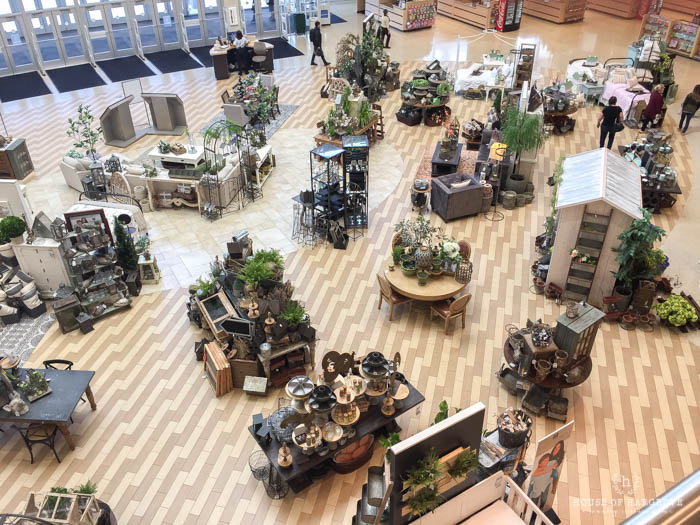 It is really hard not to buy one of everything.  There are Magnolia Home Decor items mixed in with other farmhouse items.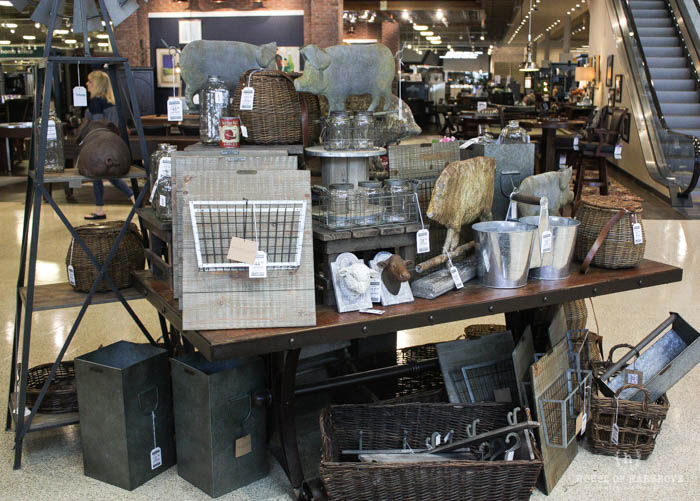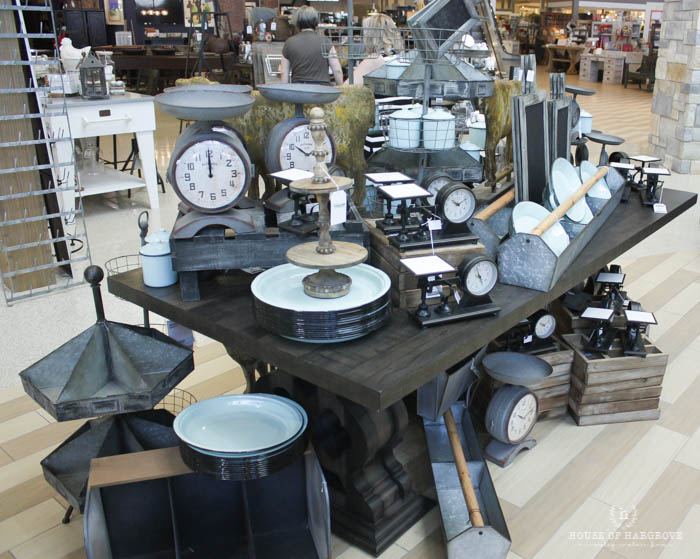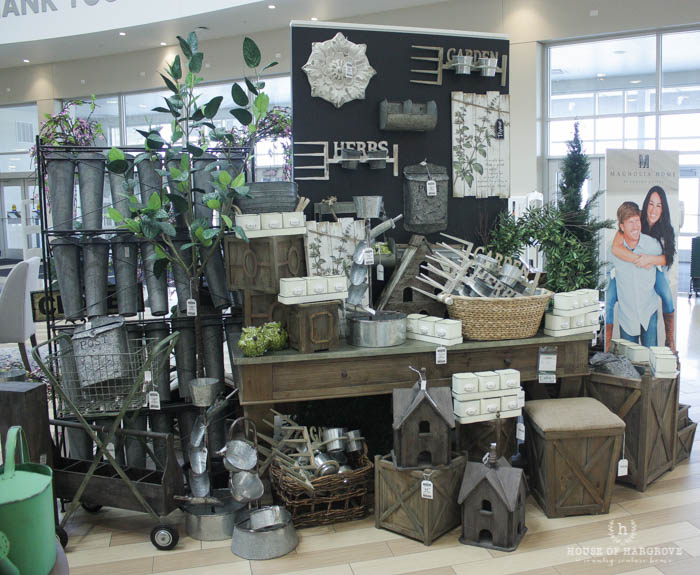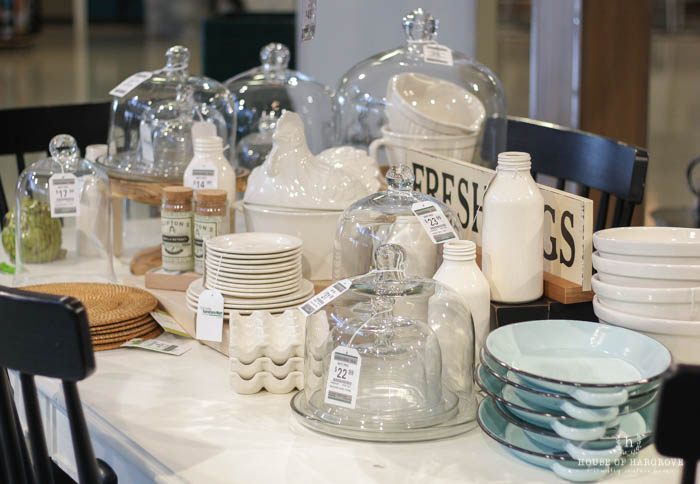 You can never have too many scales.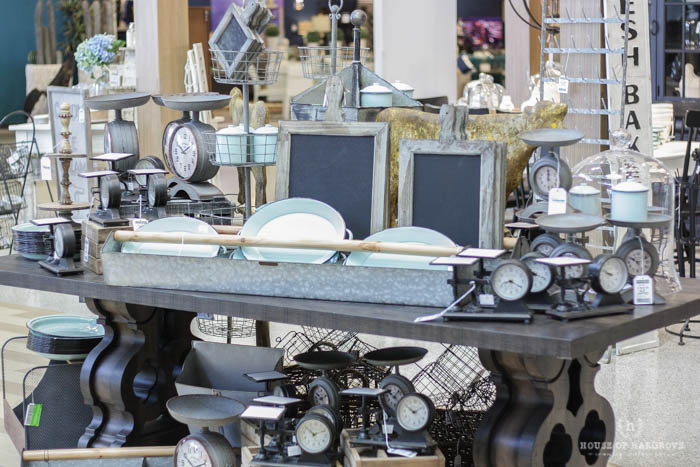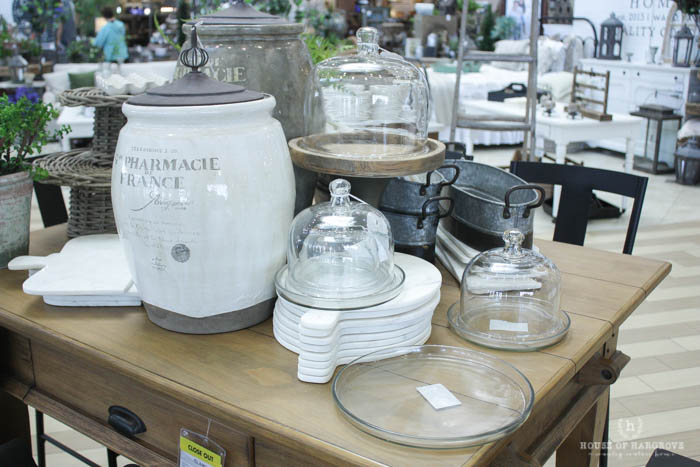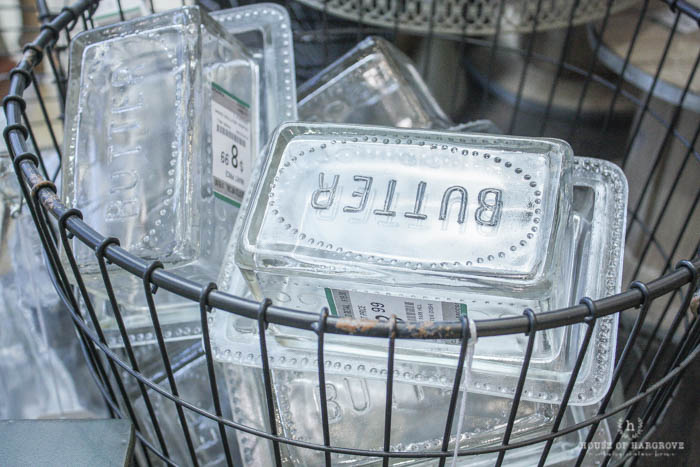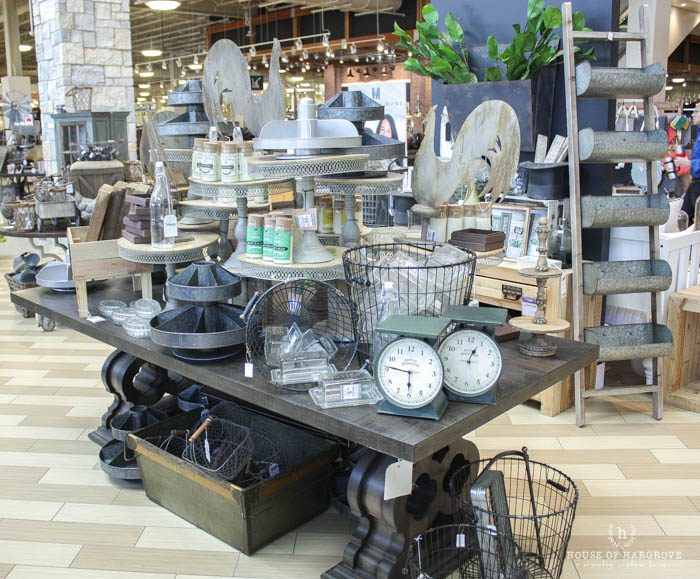 Click HERE to purchase farmhouse home decor online.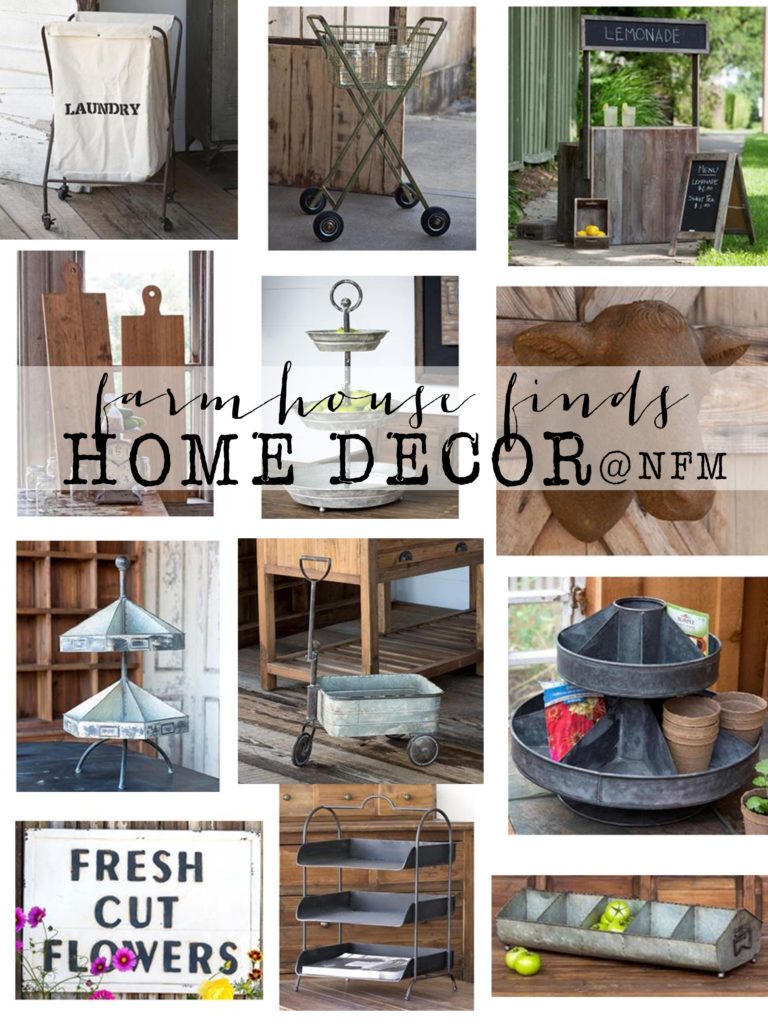 FARMHOUSE FINDS: MAGNOLIA HOME
I love Joanna Gaines Magnolia Home Line.  You can see more pictures of her home collection from my first post here.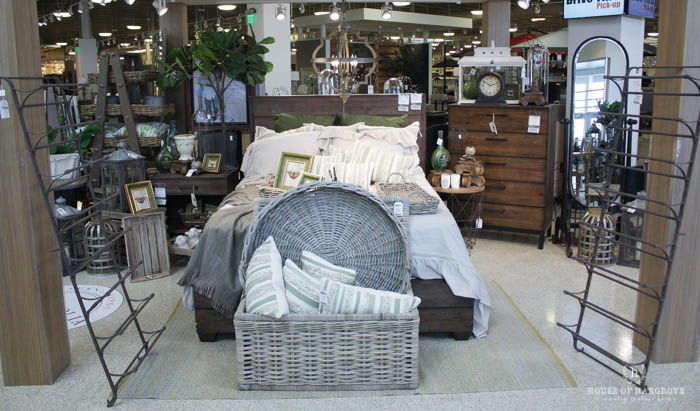 chest|bed|nightstand|metal racks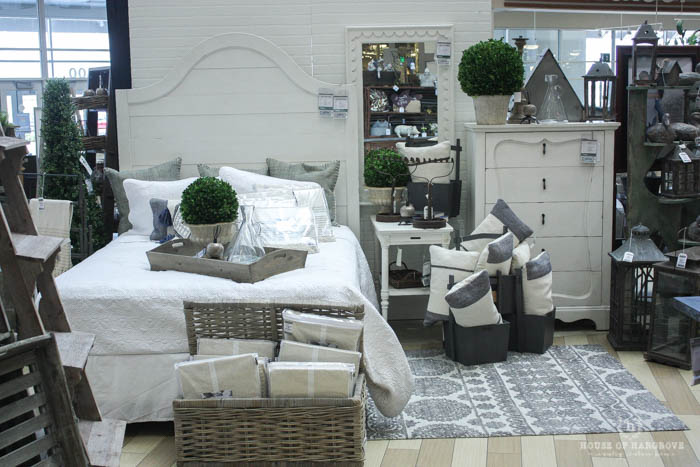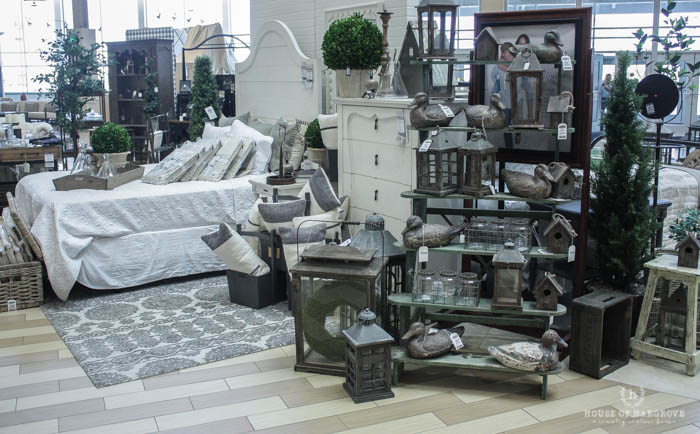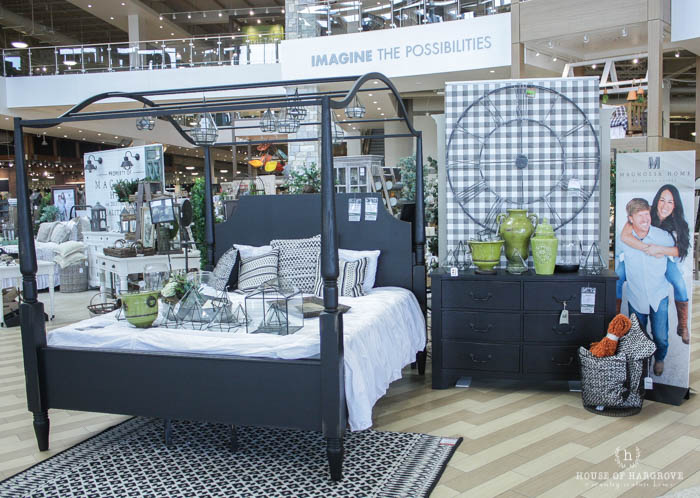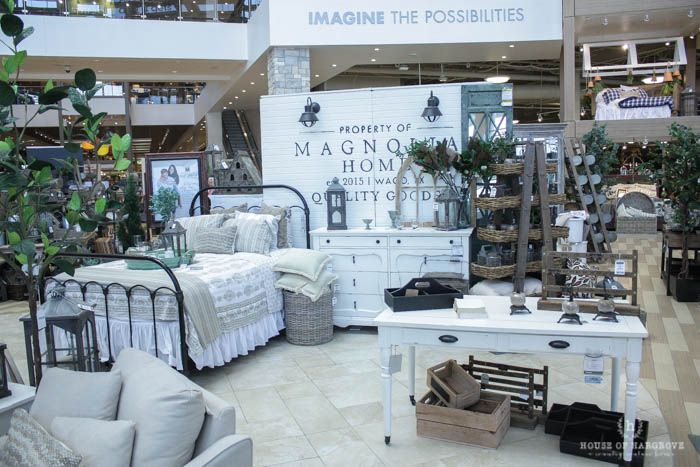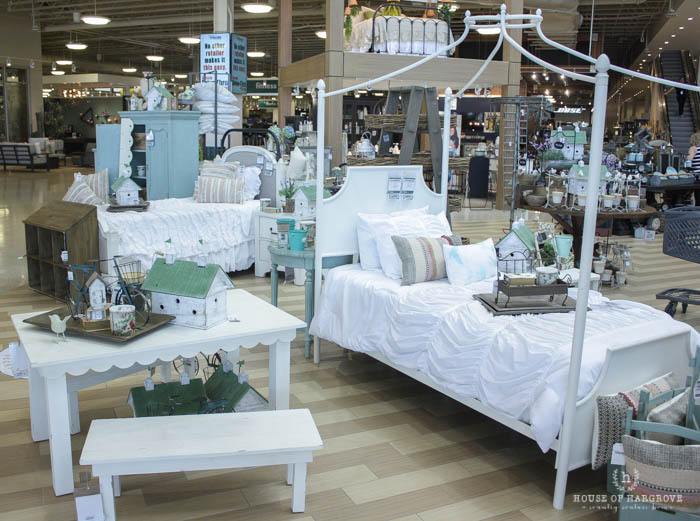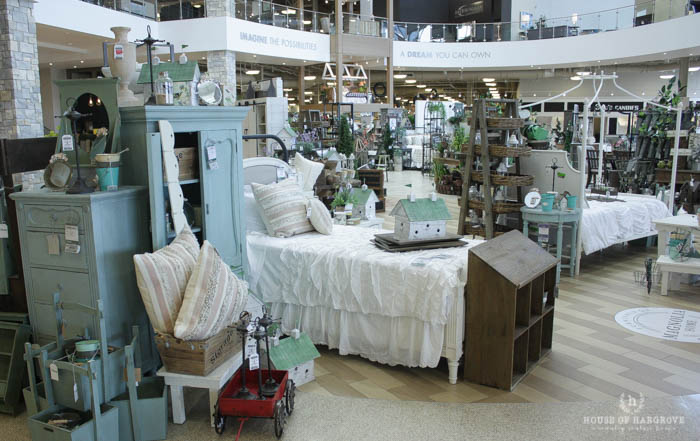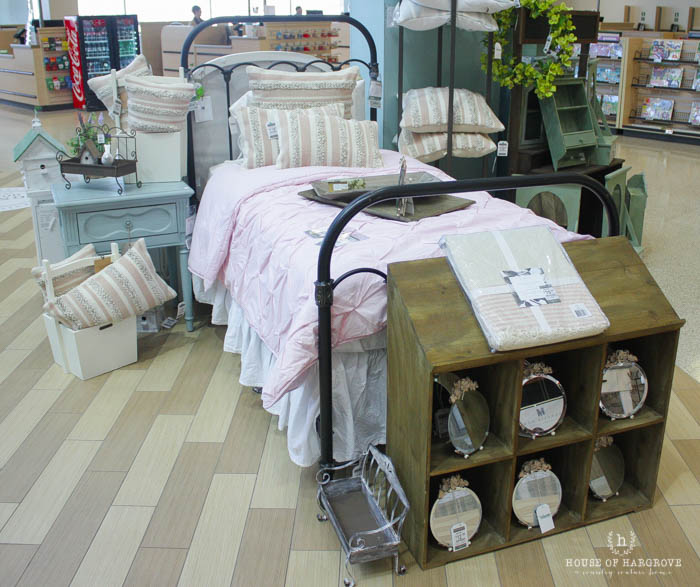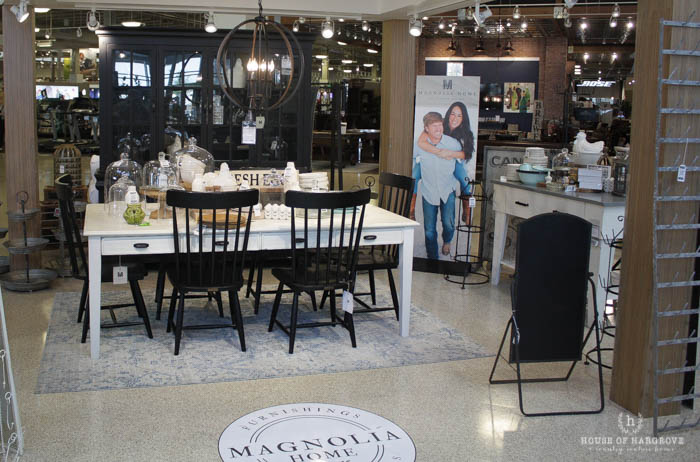 Here are some of the new pillows from the Magnolia Home Line.  They are the most amazing quality.  I really wish you could feel them.  They are thick, down, super plush and have so much texture!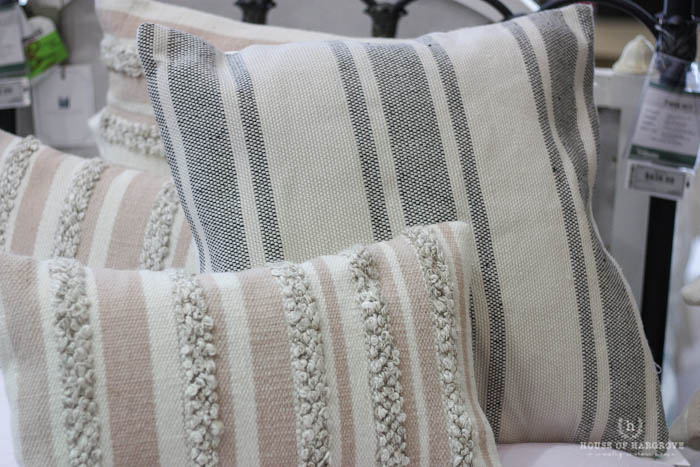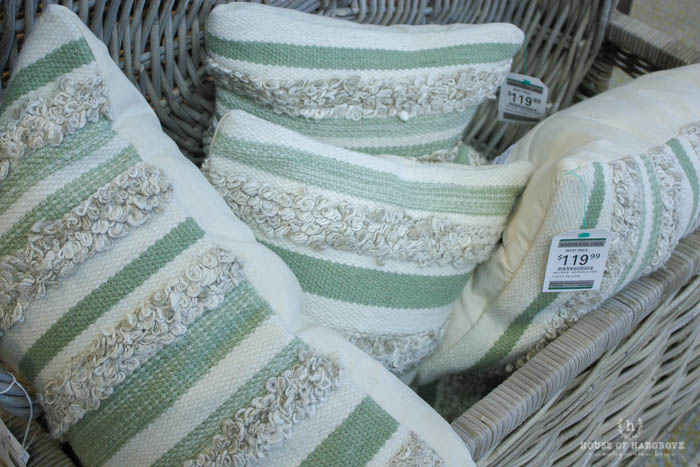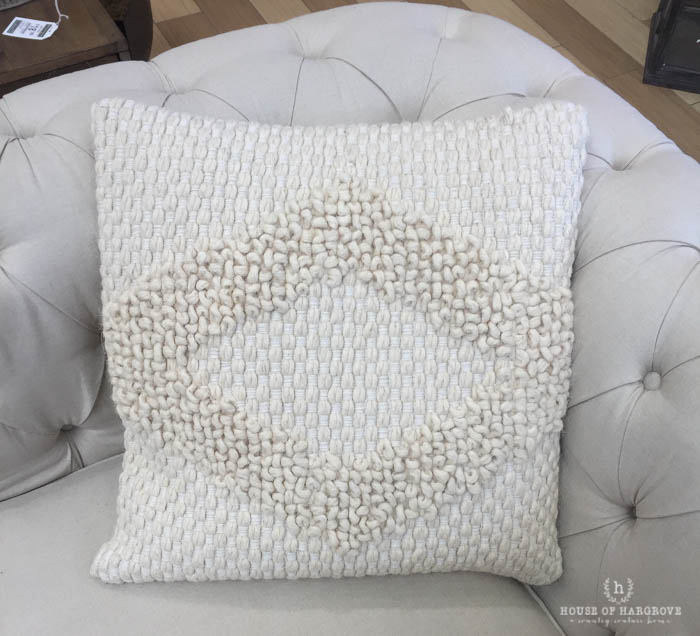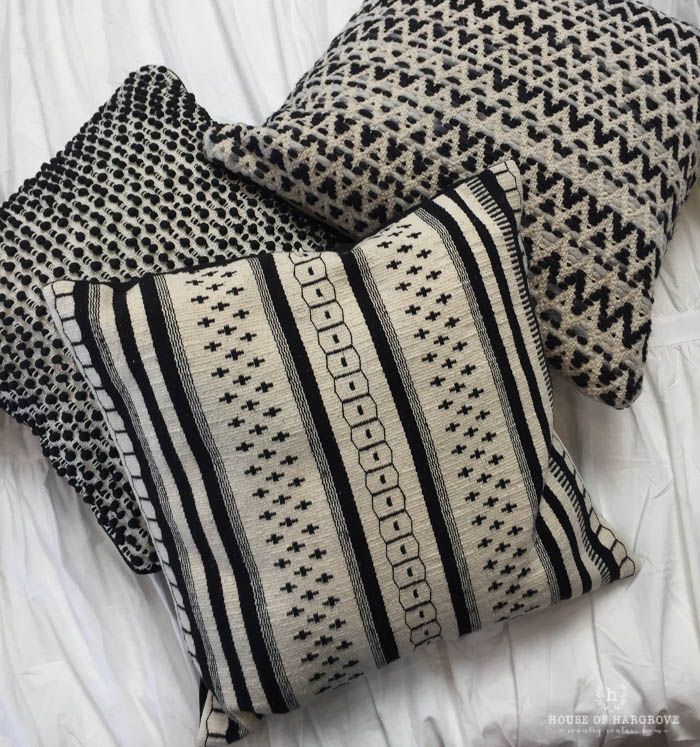 Click HERE to SHOP MAGNOLIA HOME ONLINE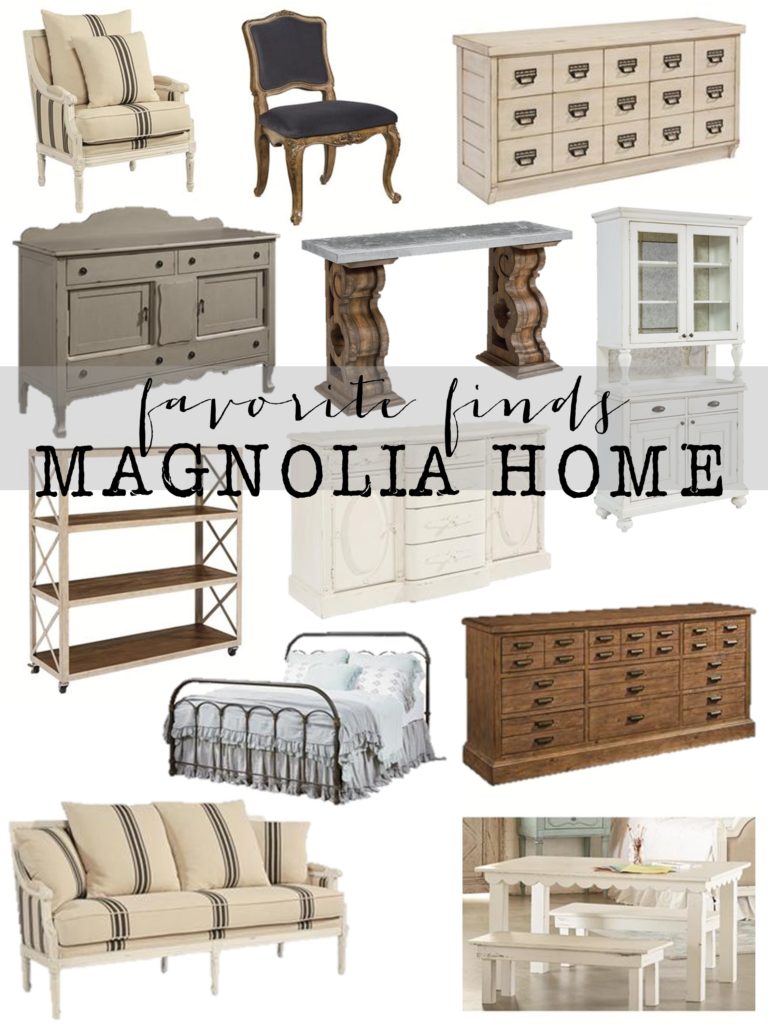 FARMHOUSE FINDS: FURNITURE
While Magnolia Home is amazing Nebraska Furniture Mart has tons of other great furniture as well.  They have pieces to fit every style and budget, but here are some that caught my eye!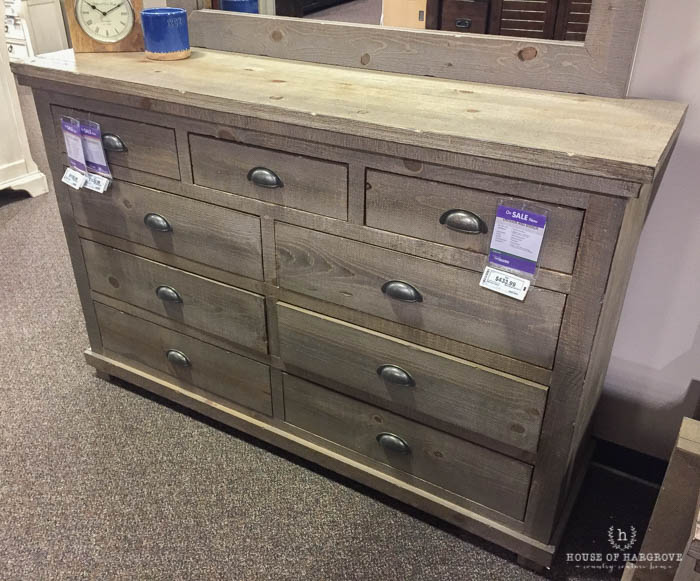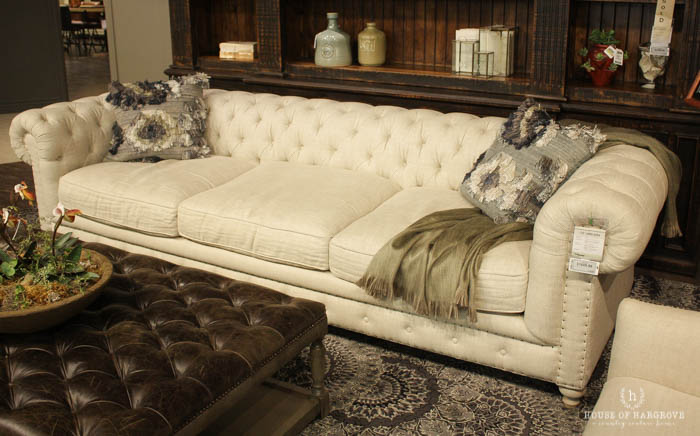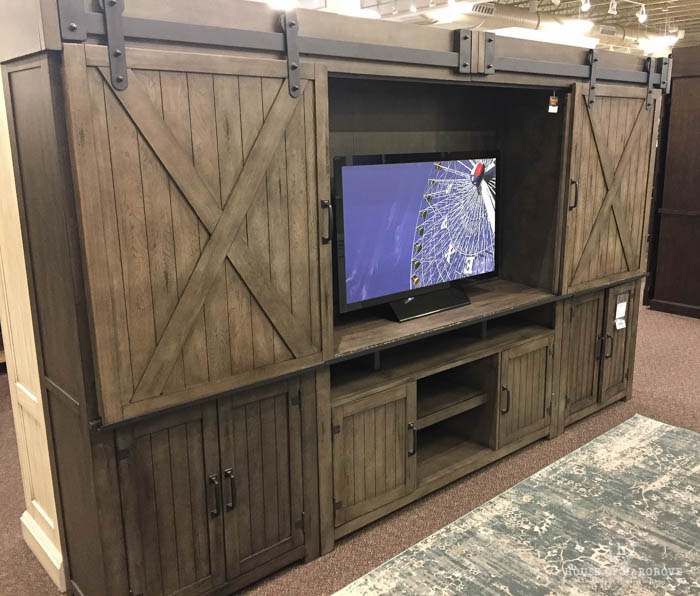 Huge Farmhouse Entertainment Center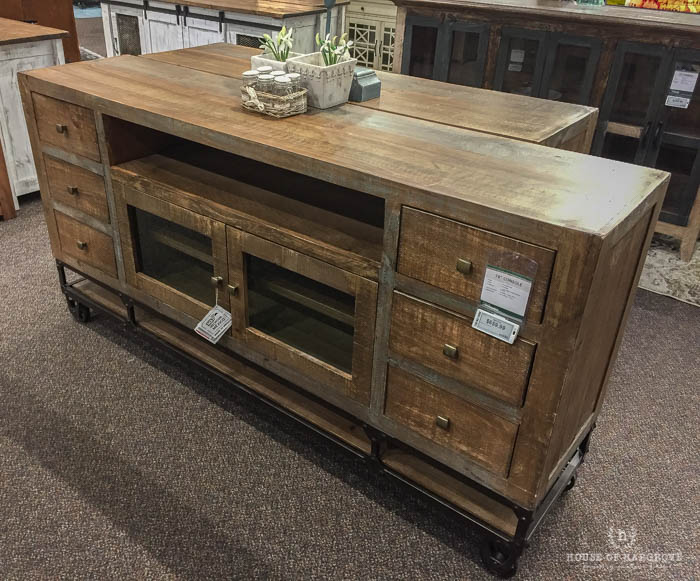 Entertainment Center on casters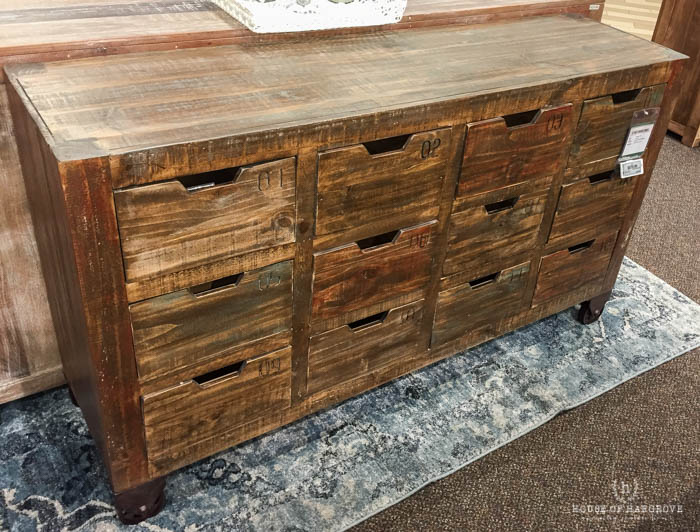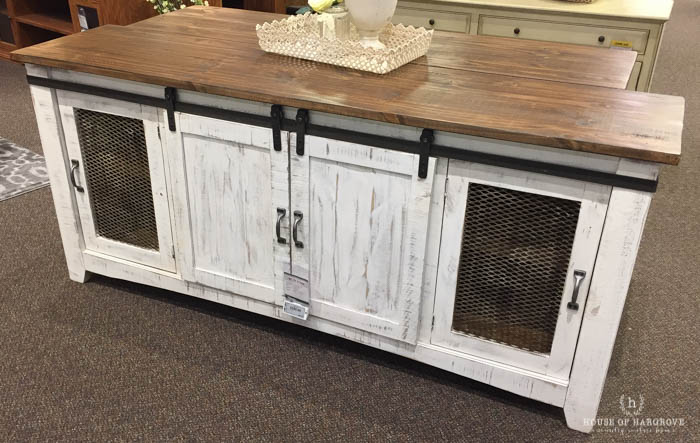 White Farmhouse Entertainment Center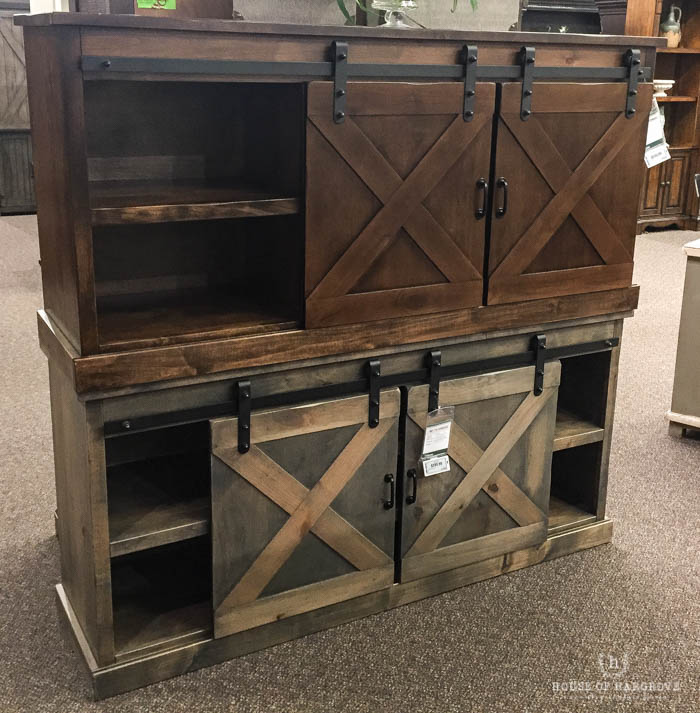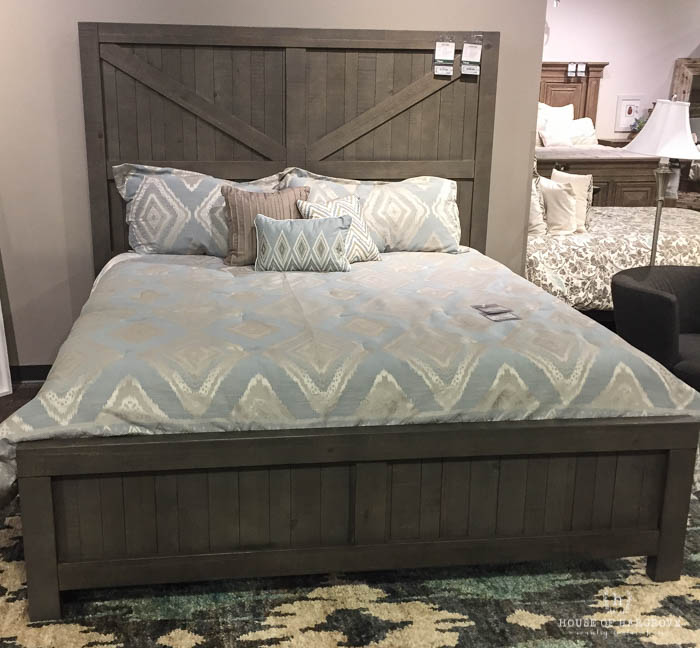 There is an amazing Custom Design Gallery section in the store.  You can work with interior designers to get exactly what you are looking for.  These items are higher end and more expensive, but have serious WOW factor!
Look at this amazing upholstery below.  I love the quality fabric and nailhead trim.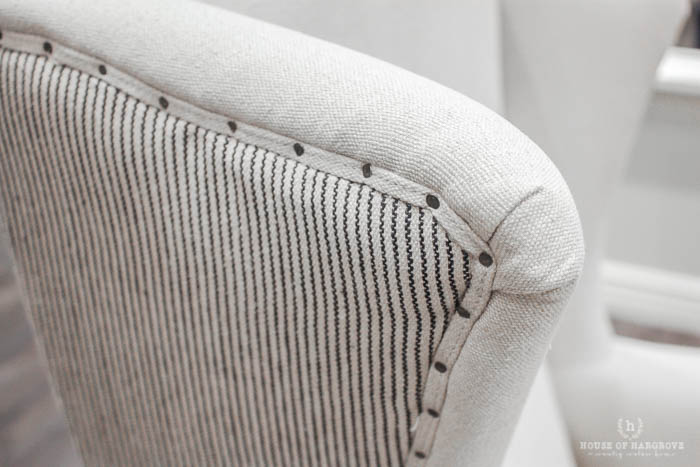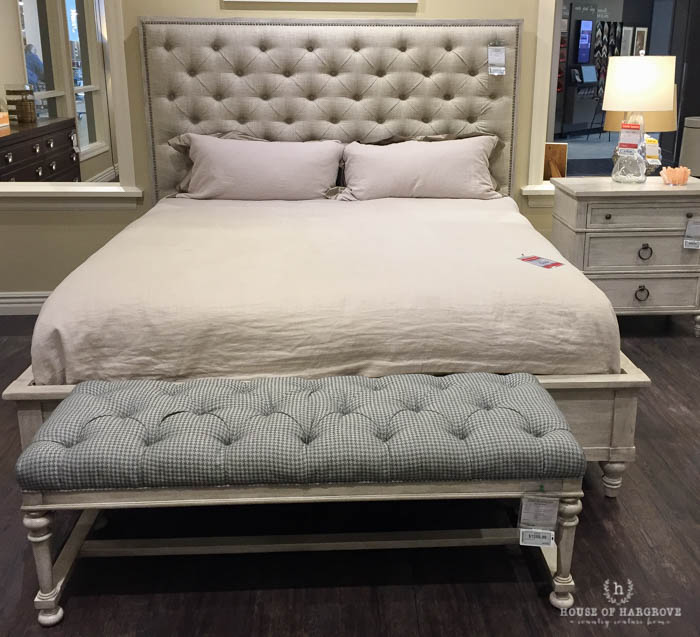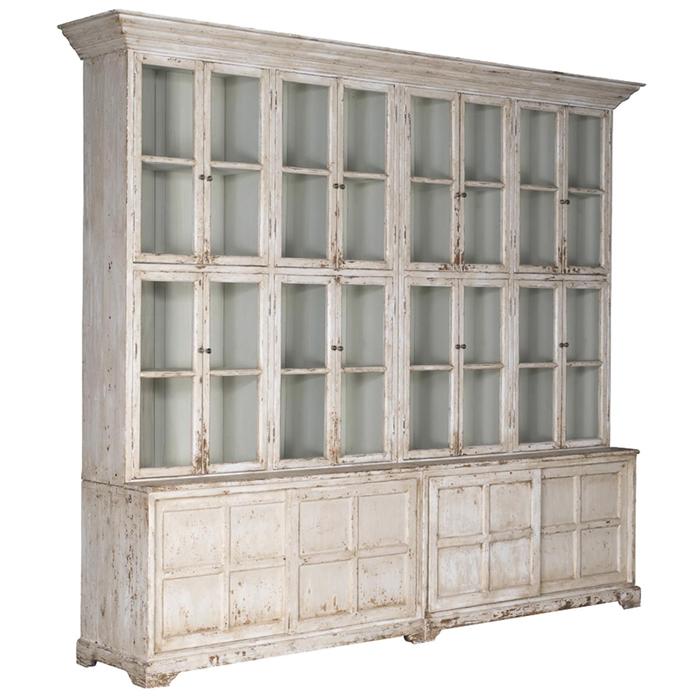 Glass Front Antique White Cabinet
FARMHOUSE FINDS: MATERIALS
Before you add all the beautiful furniture and home decor you need the foundation.  You can find all your tile, countertop and flooring needs at Nebraska Furniture Mart as well!  Here were some options that stood out to me!
Look at these fun floors!  How cool would these be in a laundry room?!  You can also see a sneak of similar flooring with teal in it!
These floors are Architectural Remnants by Armstrong in color To The Sea.  They are laminate, but look so real!!  $3.92 a square foot!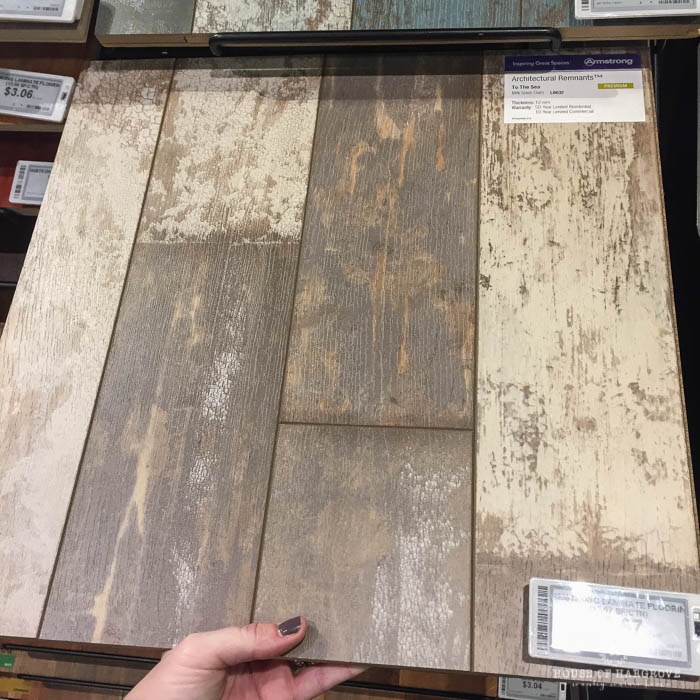 I loved these wide plank hard wood floors!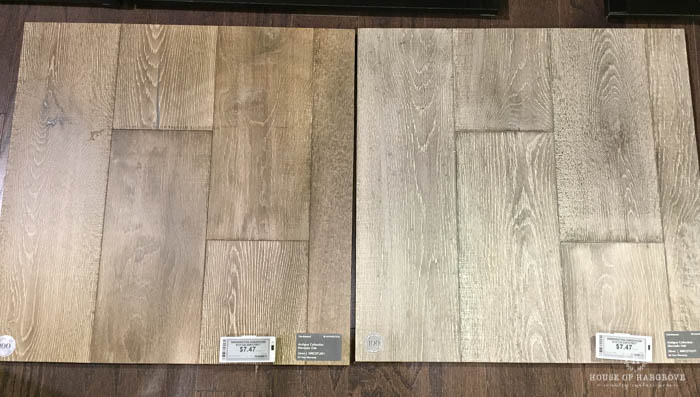 So much amazing marble tile!!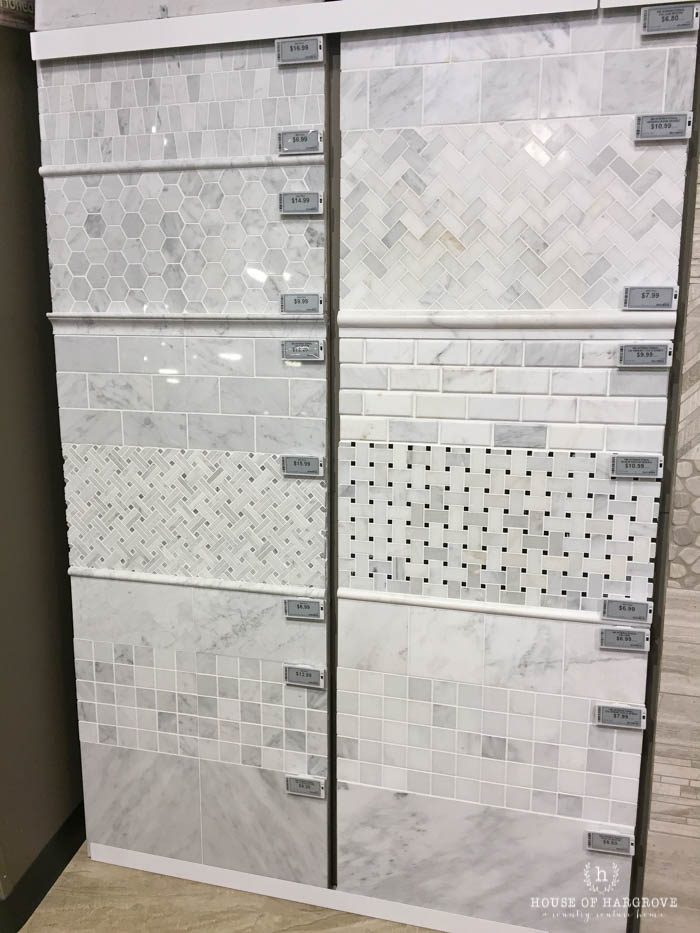 Well, friends.   That was fun.  Thank you so much for shopping along with me.  I hope you found lots of must have items and are planning a trip to Nebraska Furniture Mart soon!  It truly is a 1 stop shop for all of your needs!  They have new items, vintage items and new items that look vintage :).  There are so many choices it can be a bit overwhelming, but their amazing employees are there to help every step of the way!  What pieces are your favorite??
See Magnolia Home Line Part 1 here.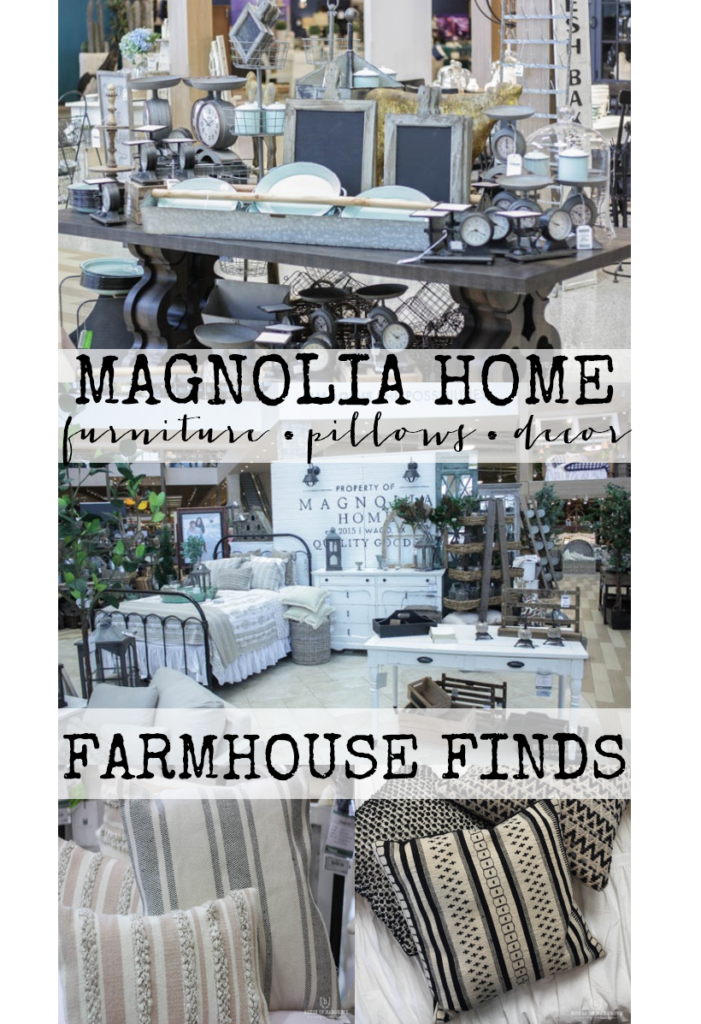 Thank you so much to Nebraska Furniture Mart for sponsoring this post.  All opinions are my own and I would never share anything I did not personally love or use myself!