Every year I look forward to the McKinney Holiday Home Tour.  It is amazing!  Our little downtown is just the cutest and there are tons of home around that have such history and character!  I have gone every year since 2008 and I even went 1 year in an ice storm.  Remember we are in Texas so everything shuts down for ice!  However, I was not going to miss it!!  Once again this year did not disappoint!  I take so many picture I have to divide it up in multiple posts.  Today I will be sharing Part 1…tomorrow Part 2 and the next day…Part 3!  You will want to see each one.  Trust me!  So welcome to the McKinney Home Tour 2016!
There are typically 5-7 homes on the tour and usually 2-3 really stand out to me.  This year was no different.  Rebekah from A Blissful Nest and I bundled up and headed out on this rainy day.  The first home I fell in love with was this adorable cottage.  The owner did such a cute job decorating it and the outdoor courtyard was like a movie!  These pictures are not the best!  They were taken with my iPhone in rainy weather, but you will be able to see all the charm.  Get ready for lots of pictures!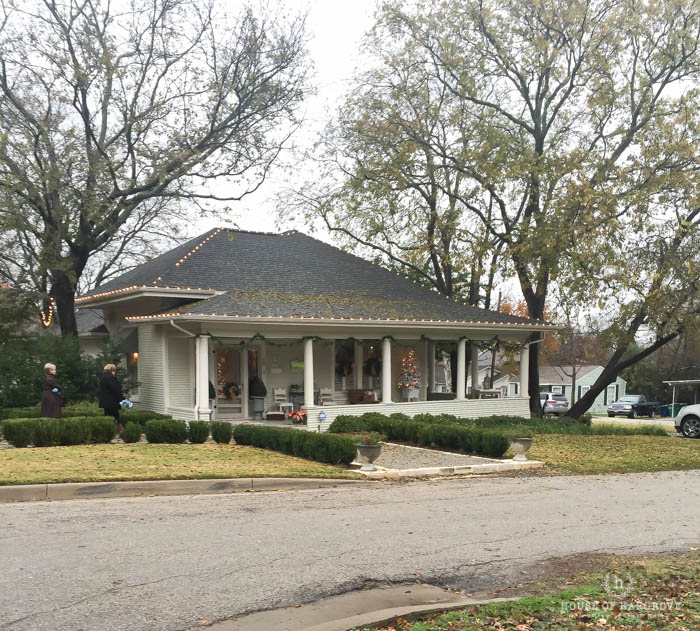 I just loved this huge porch!  It was all decorated with vintage finds!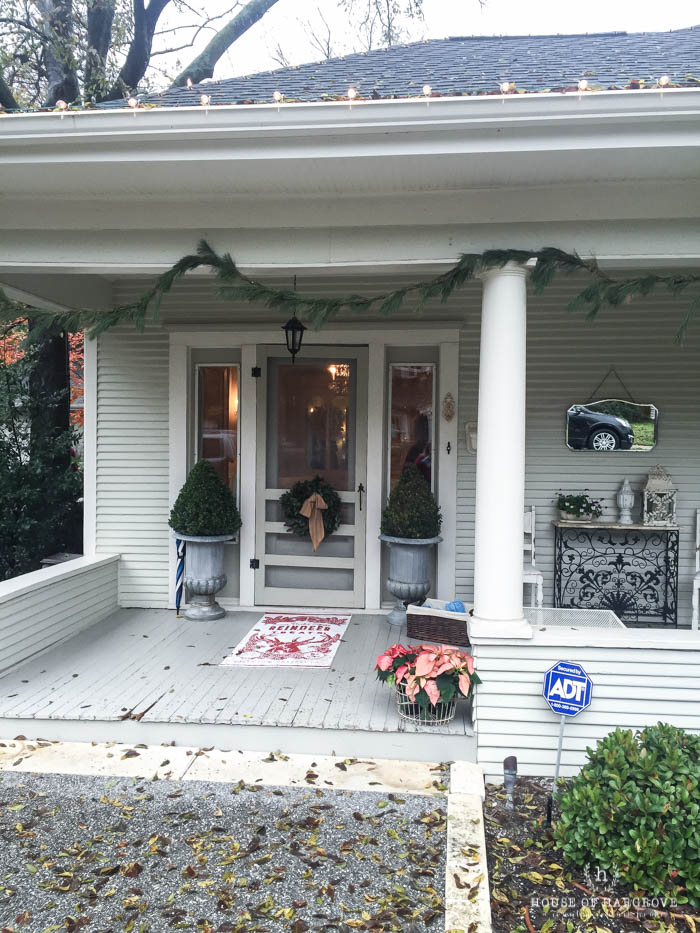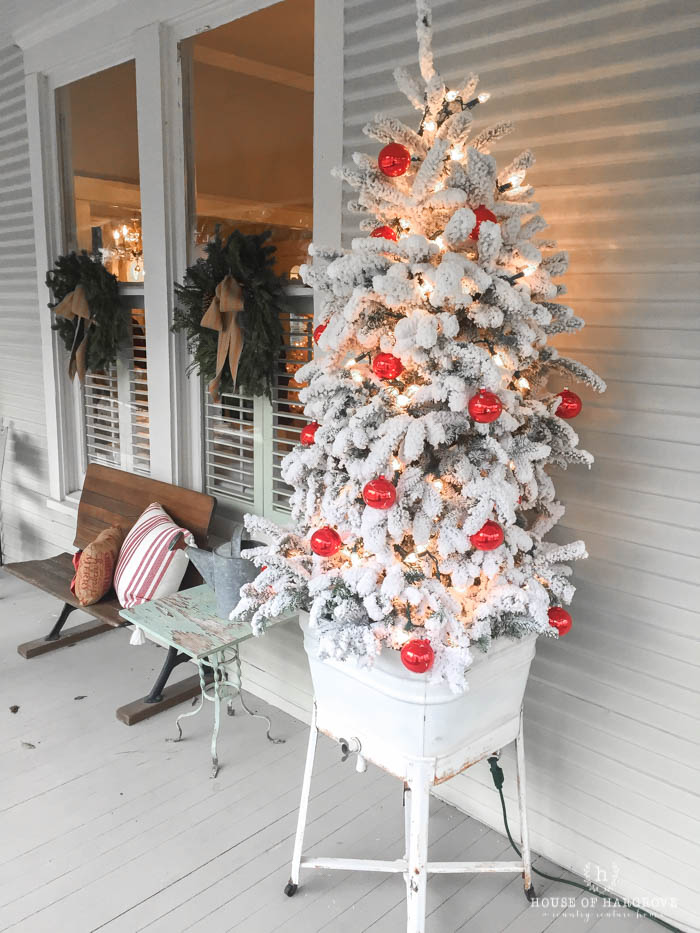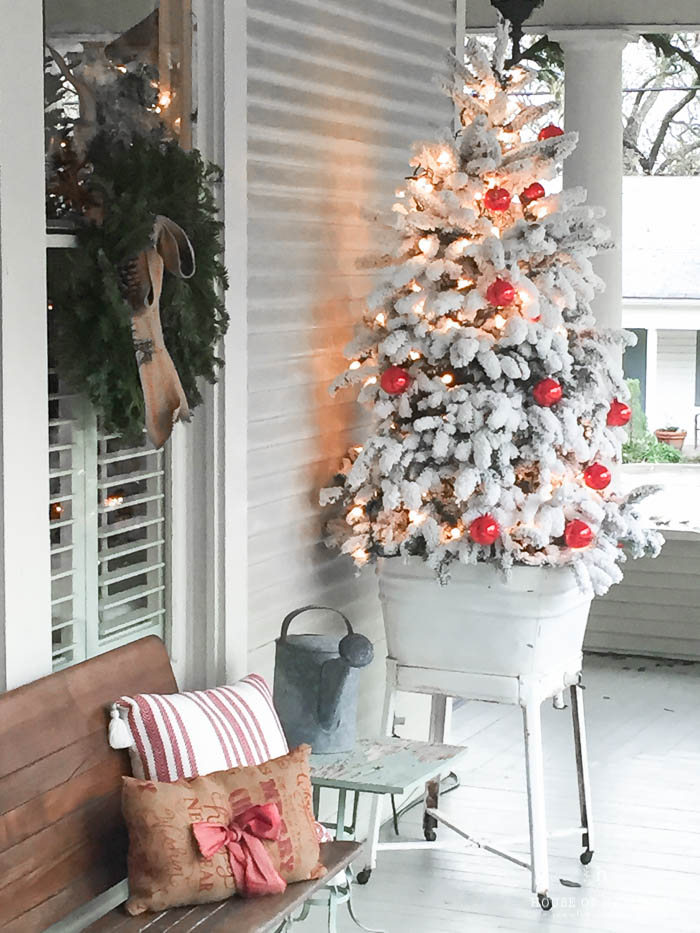 This is the first room when you enter the home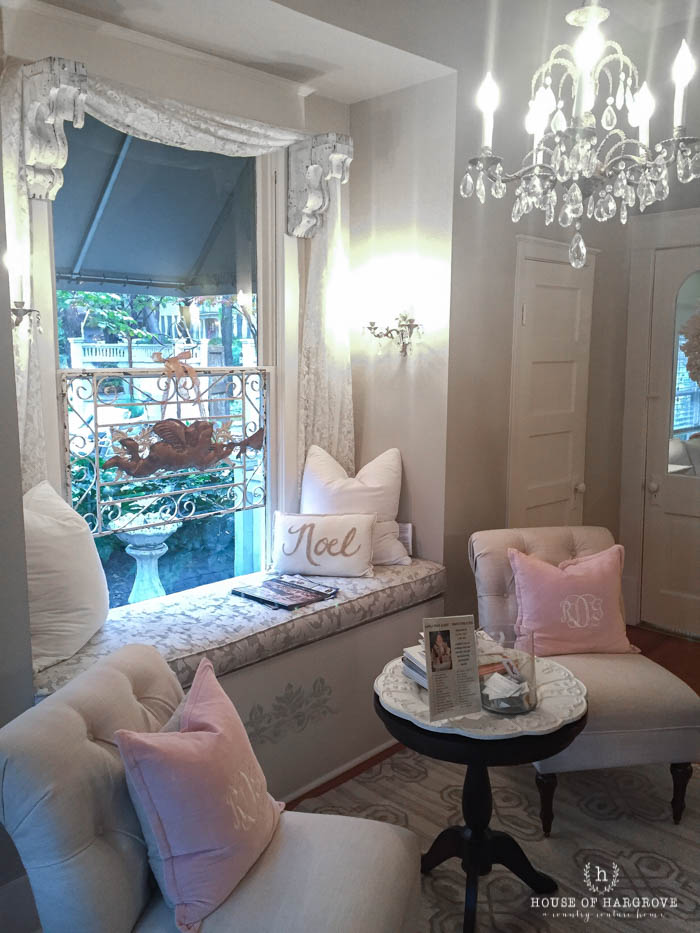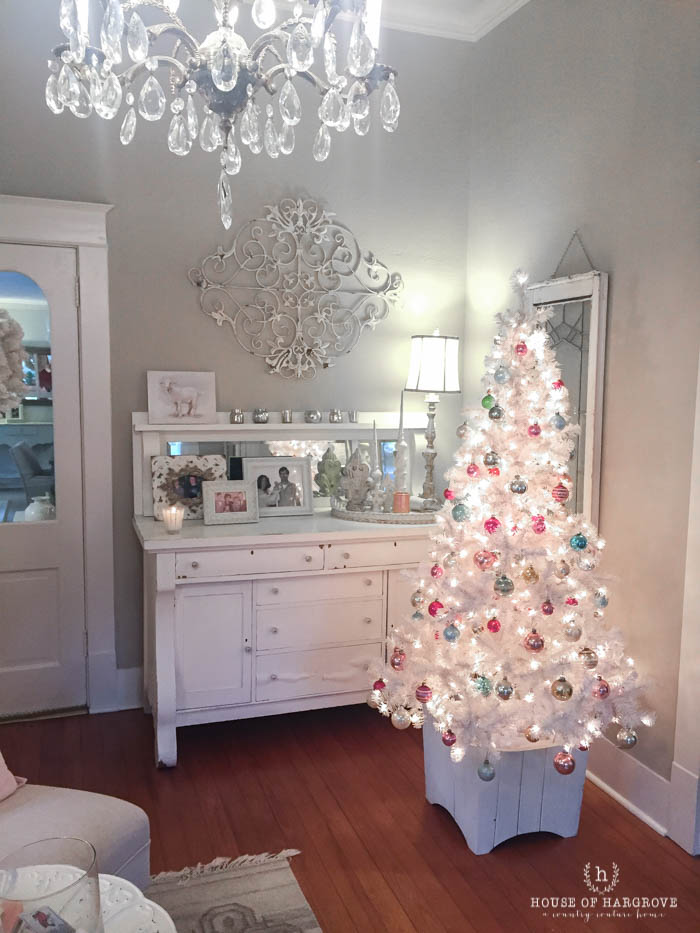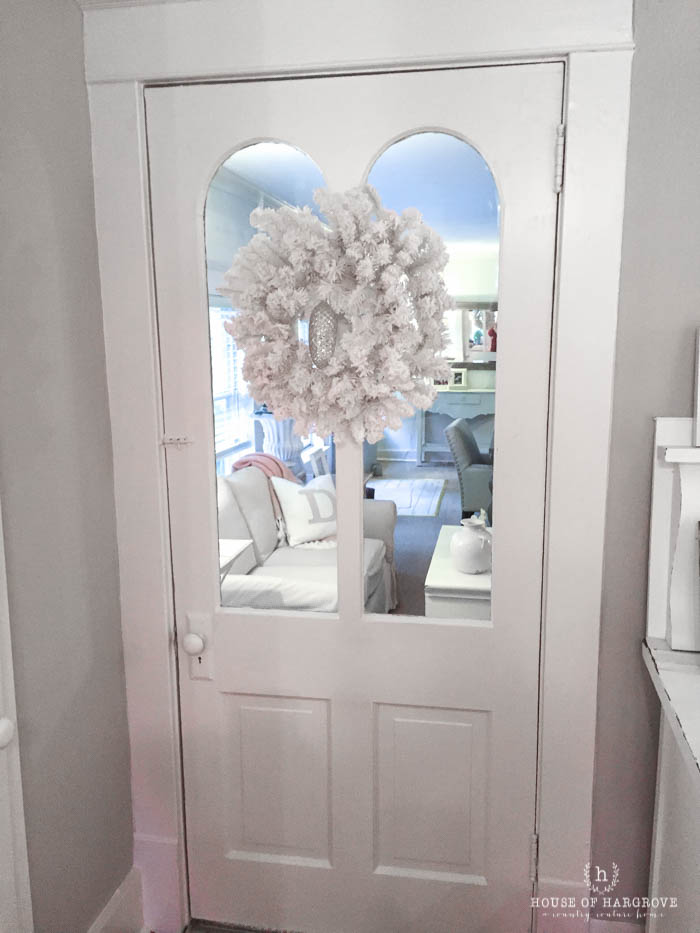 After the entryway you turned left into the living room.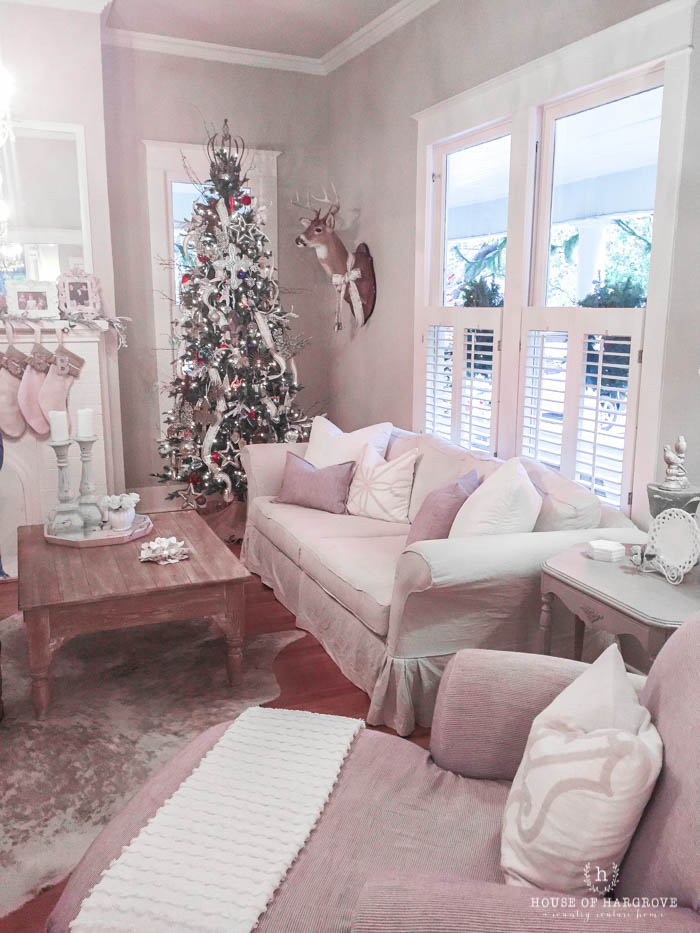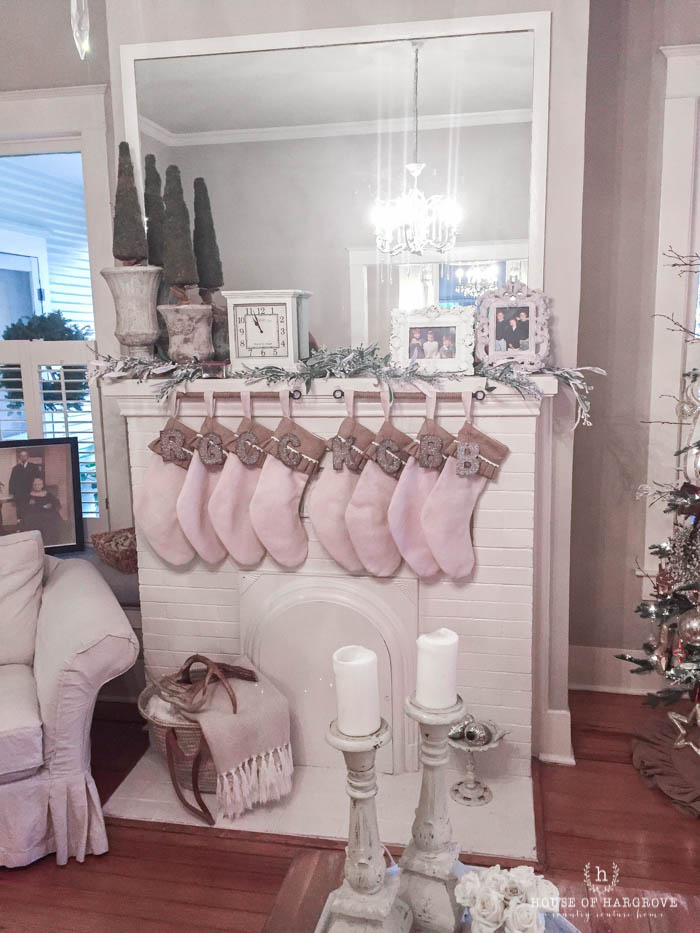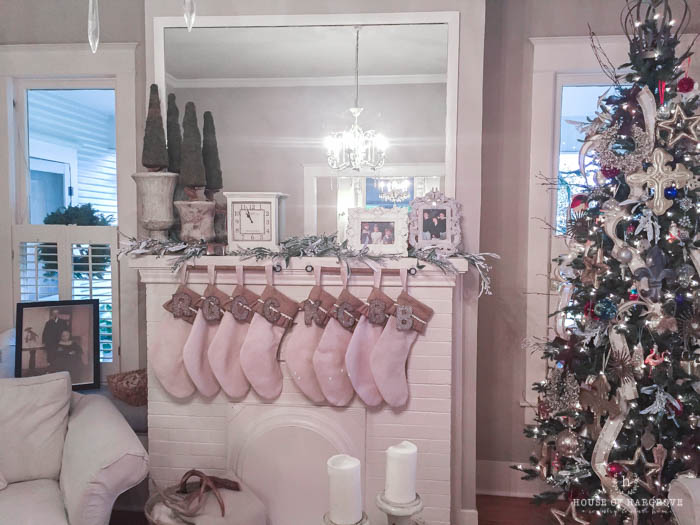 I loved these stockings!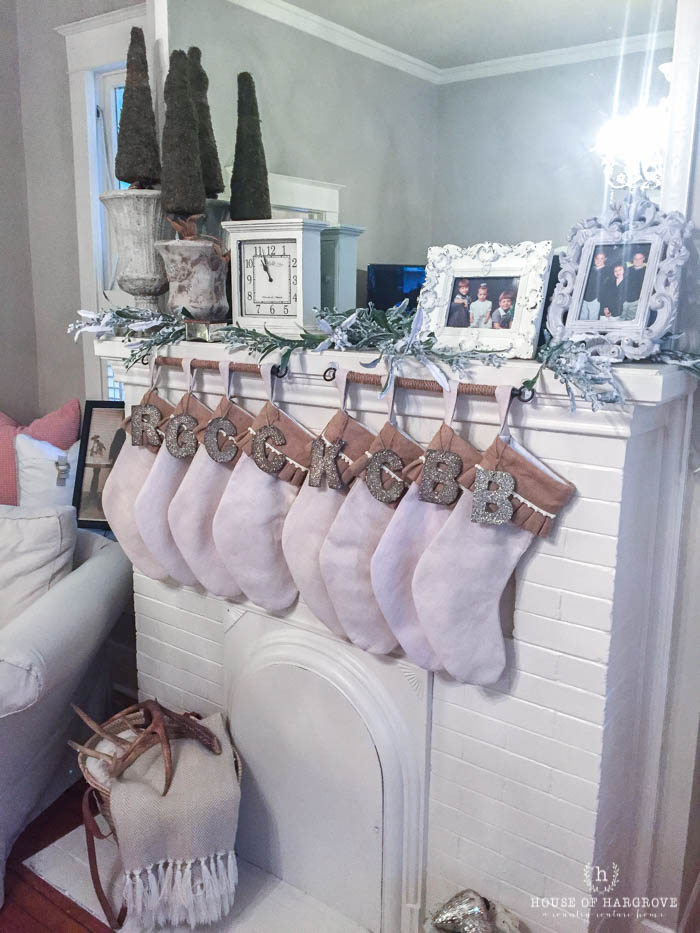 She even decorated her deer!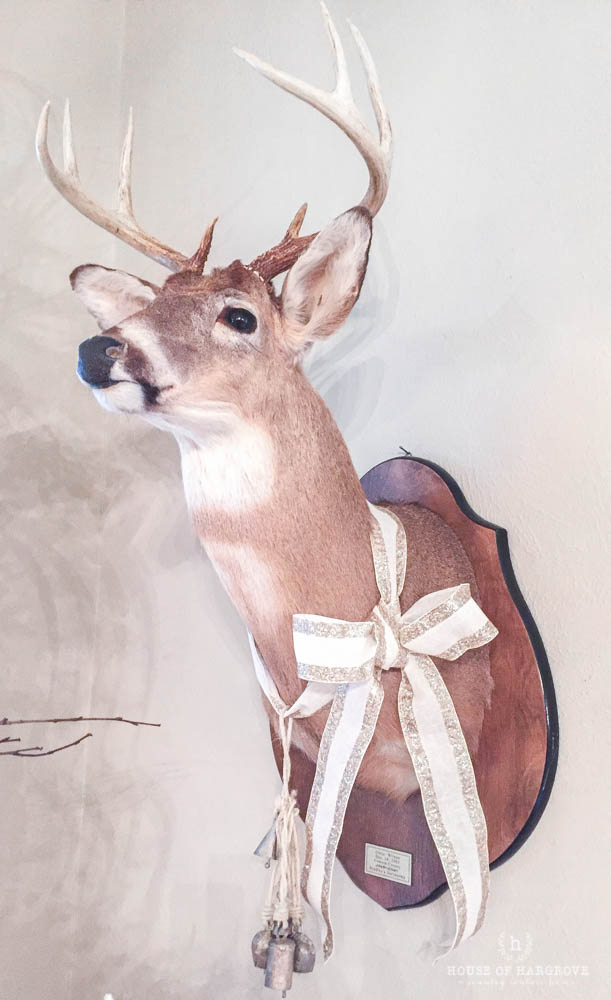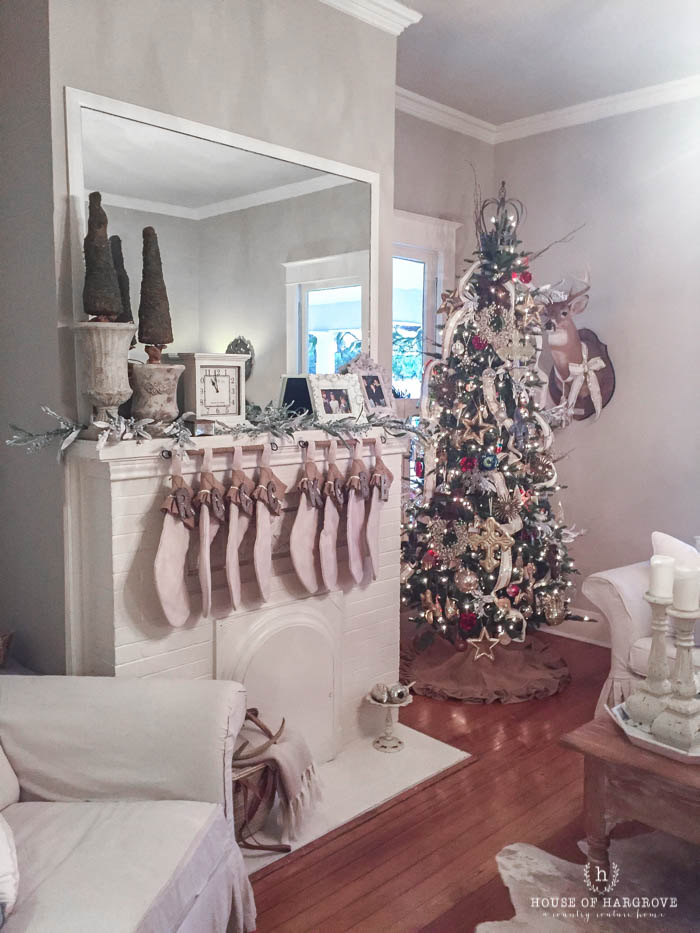 The kitchen was very charming with a sweet chandelier, farmhouse sink and butcher block island.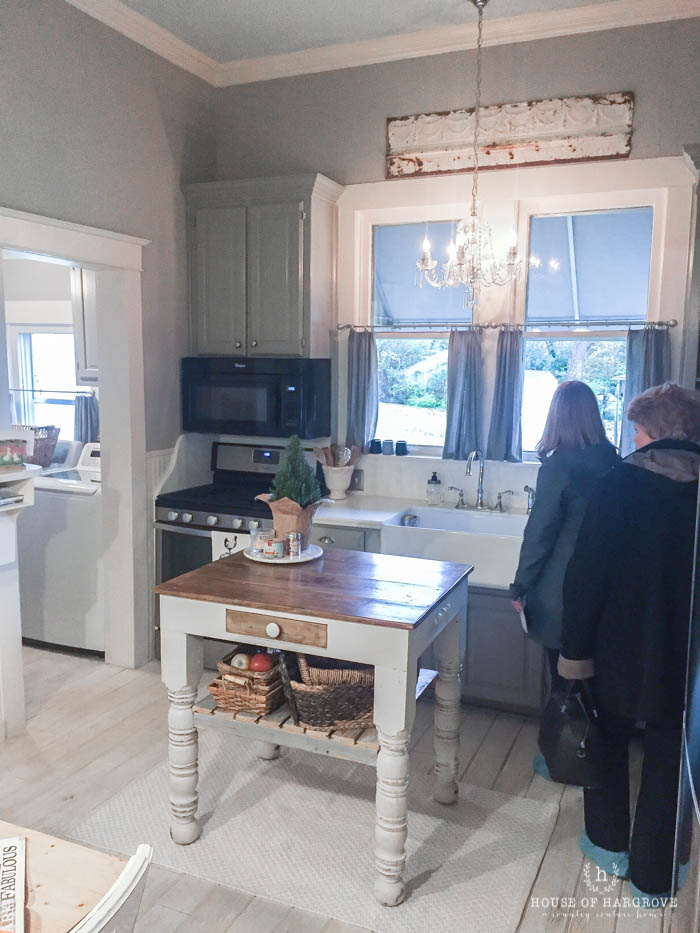 This little built in sitting area was the other side of the kitchen.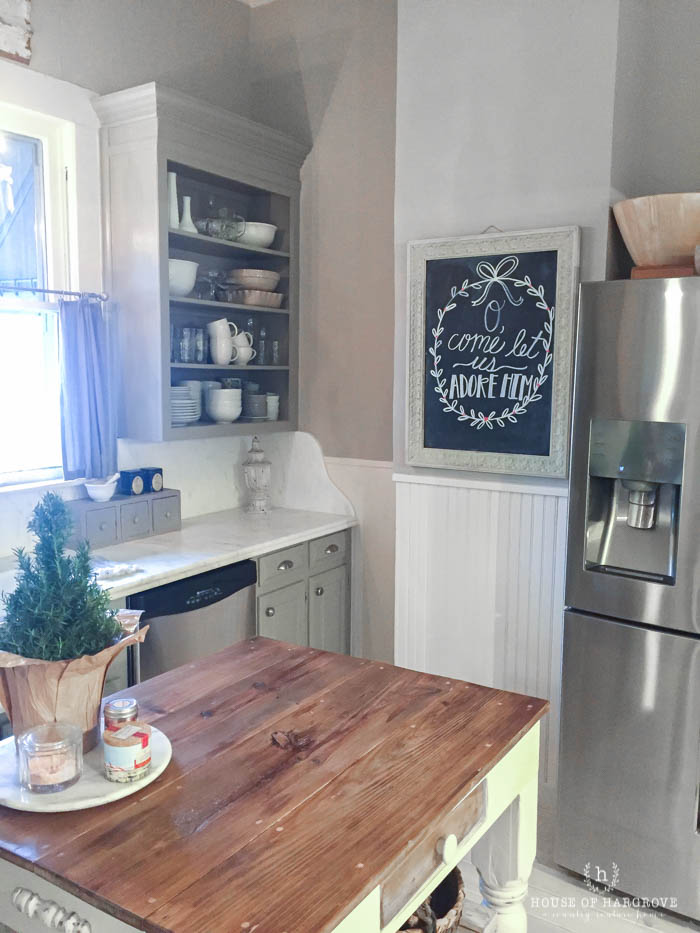 One of the bedrooms….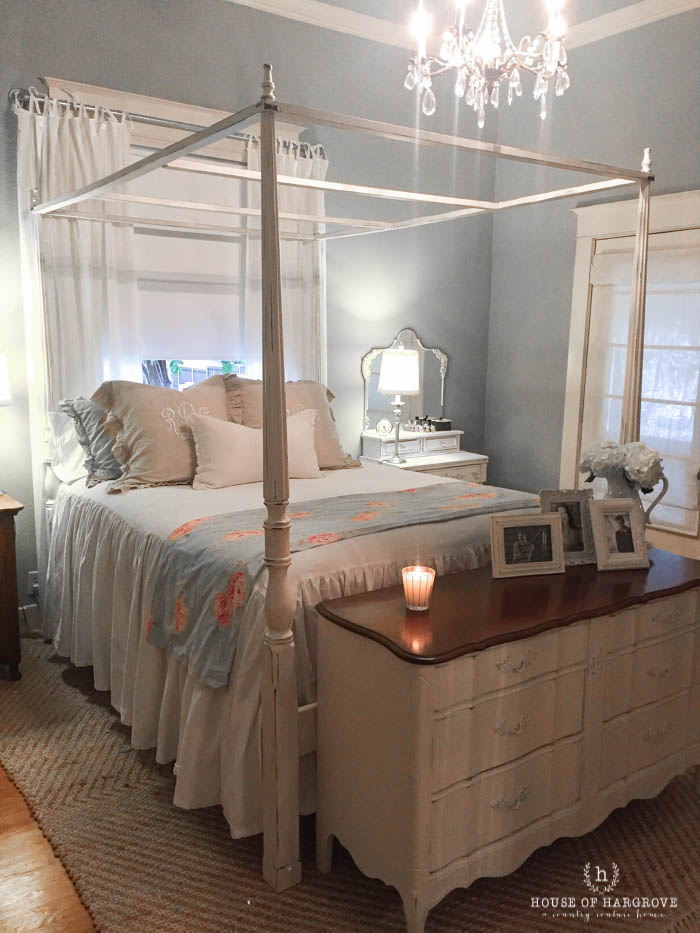 the cutest bathroom!  I love the sliding door!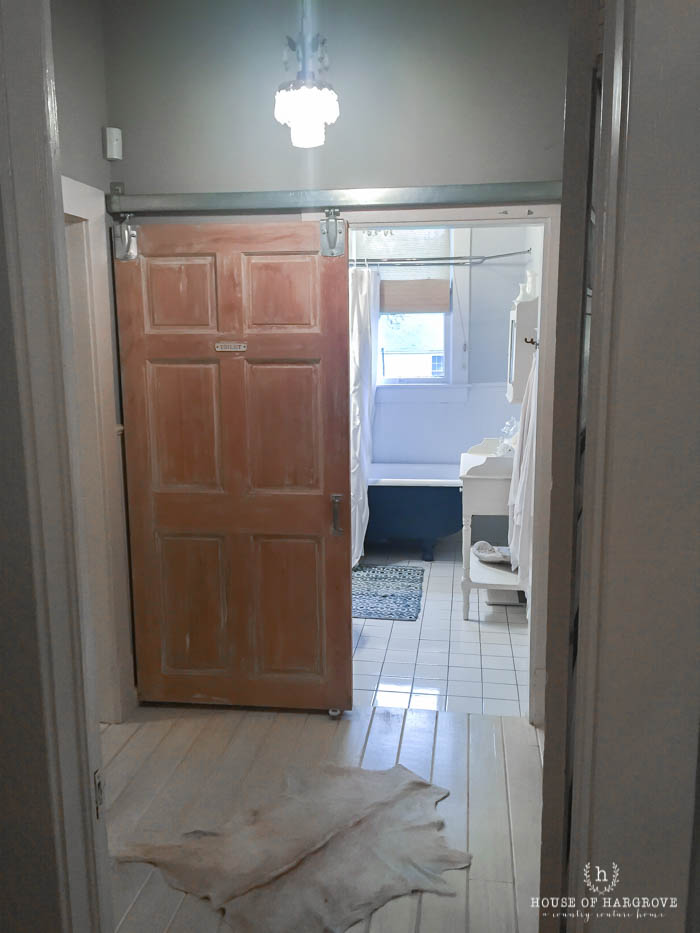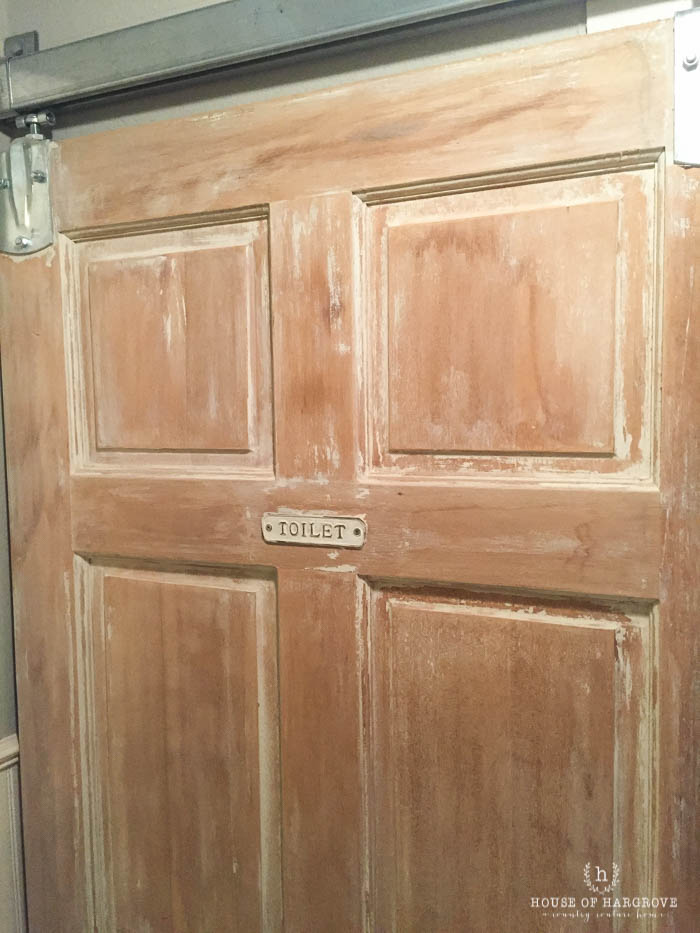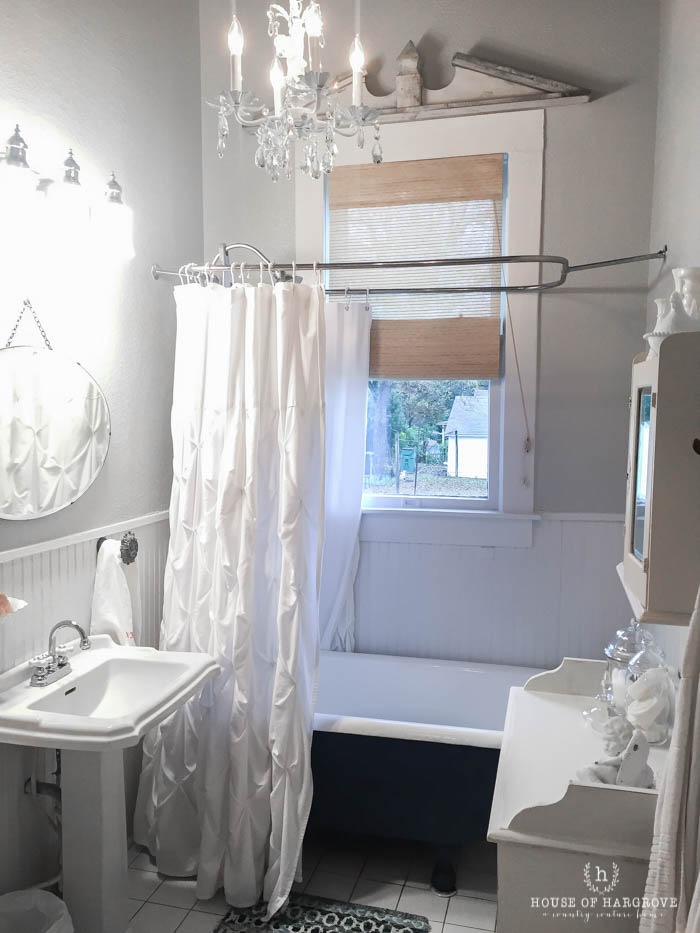 another bedroom…
Then you step outside to this amazing courtyard.  The guide told us they got married here!  I can see why!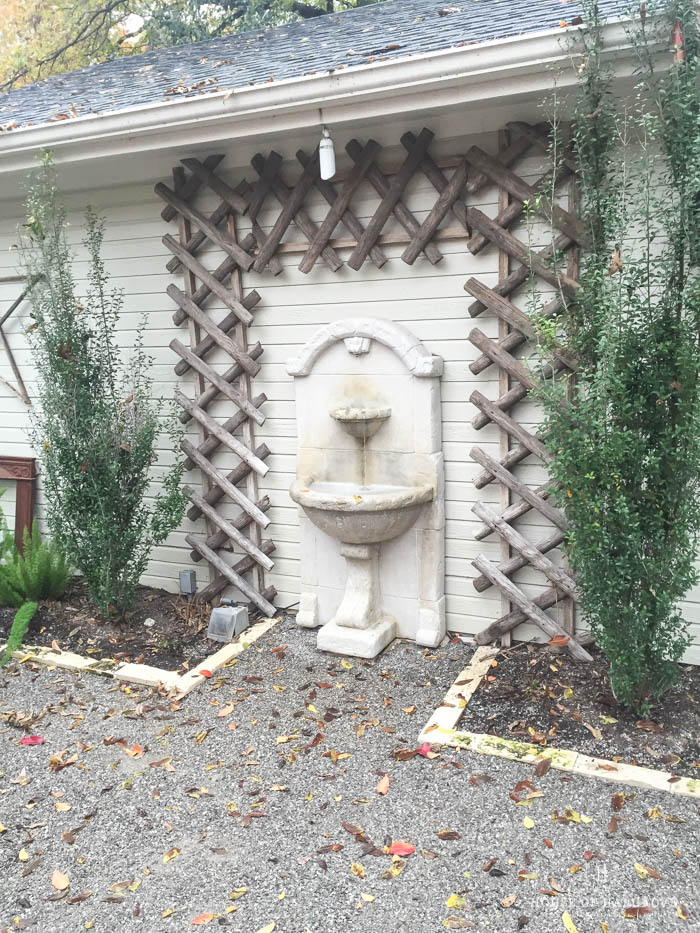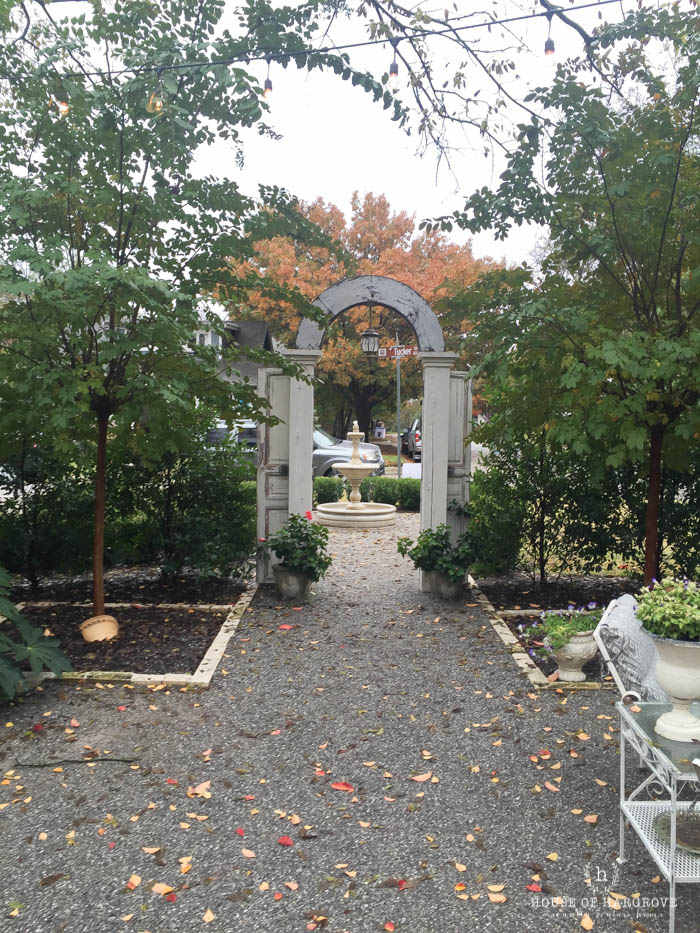 This arch is absolutely amazing!!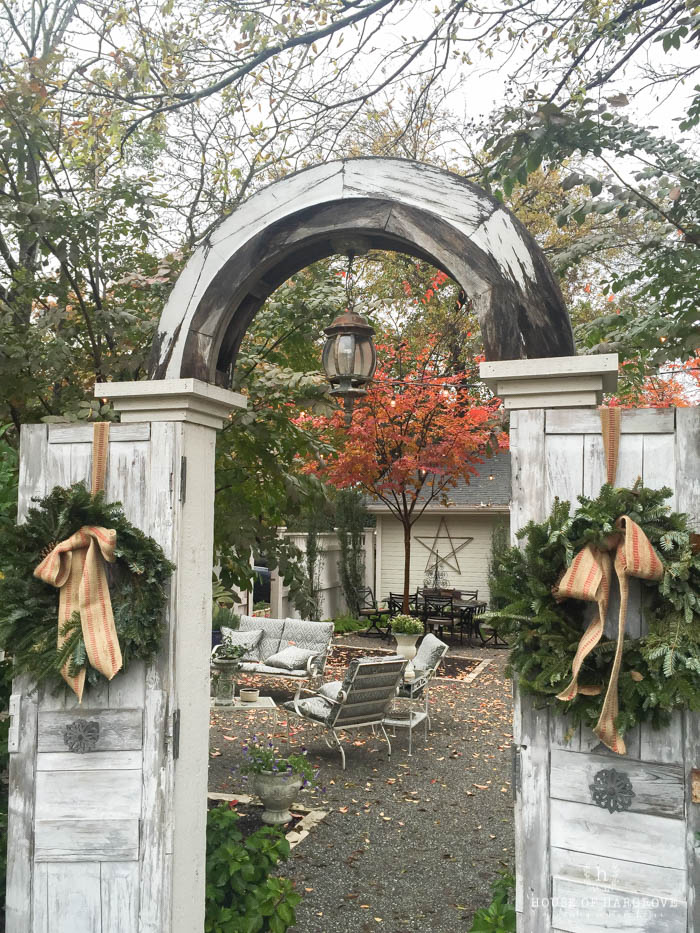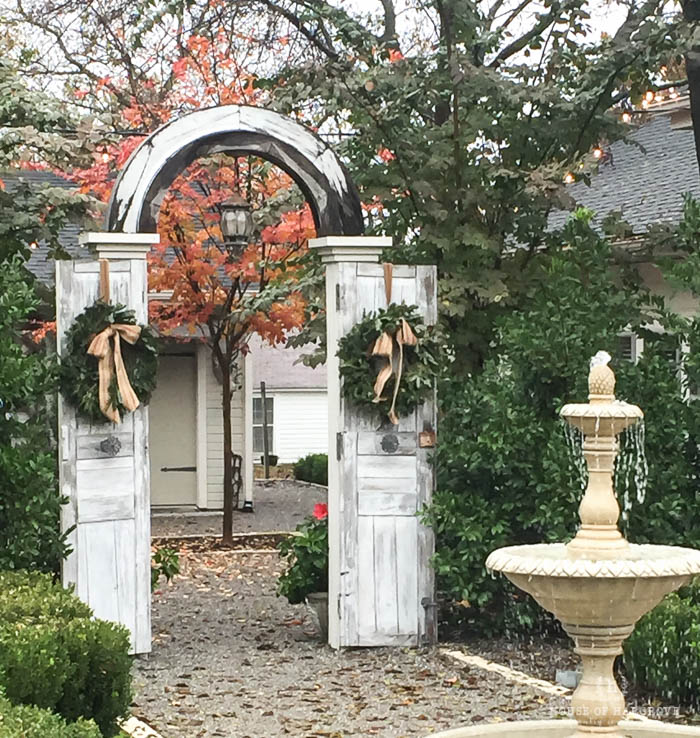 I want my family Christmas card taken in front of that arch next year 🙂 !!  Thanks for coming on part 1 of the tour with me.  If you are local you really need to go to the McKinney Holiday Home Tour next year!  Come back tomorrow for part 2!
Last years McKinney Holiday Home Tours….Part 1, Part 2
INSPIRED?…PIN PHOTO BELOW FOR LOTS OF IDEAS