One of the hardest parts about my furniture business is I want to keep all the furniture I find!  I sold a vintage card catalog last week and was  so sad to see it go.  One of the best parts is I constantly get to hunt for new pieces!  When I came across this mini card catalog reproduction for only $20 I was so excited because I had the perfect spot for it and I was keeping this one!  I had a new brand of chalk paint called Renaissance Paint I was dying to try so I couldn't wait to give my new card catalog a makeover!

I forgot to take a great "before picture" so I got one midway through taking the hardware off.  That required a glass of wine!  WOW!  SO many little screws!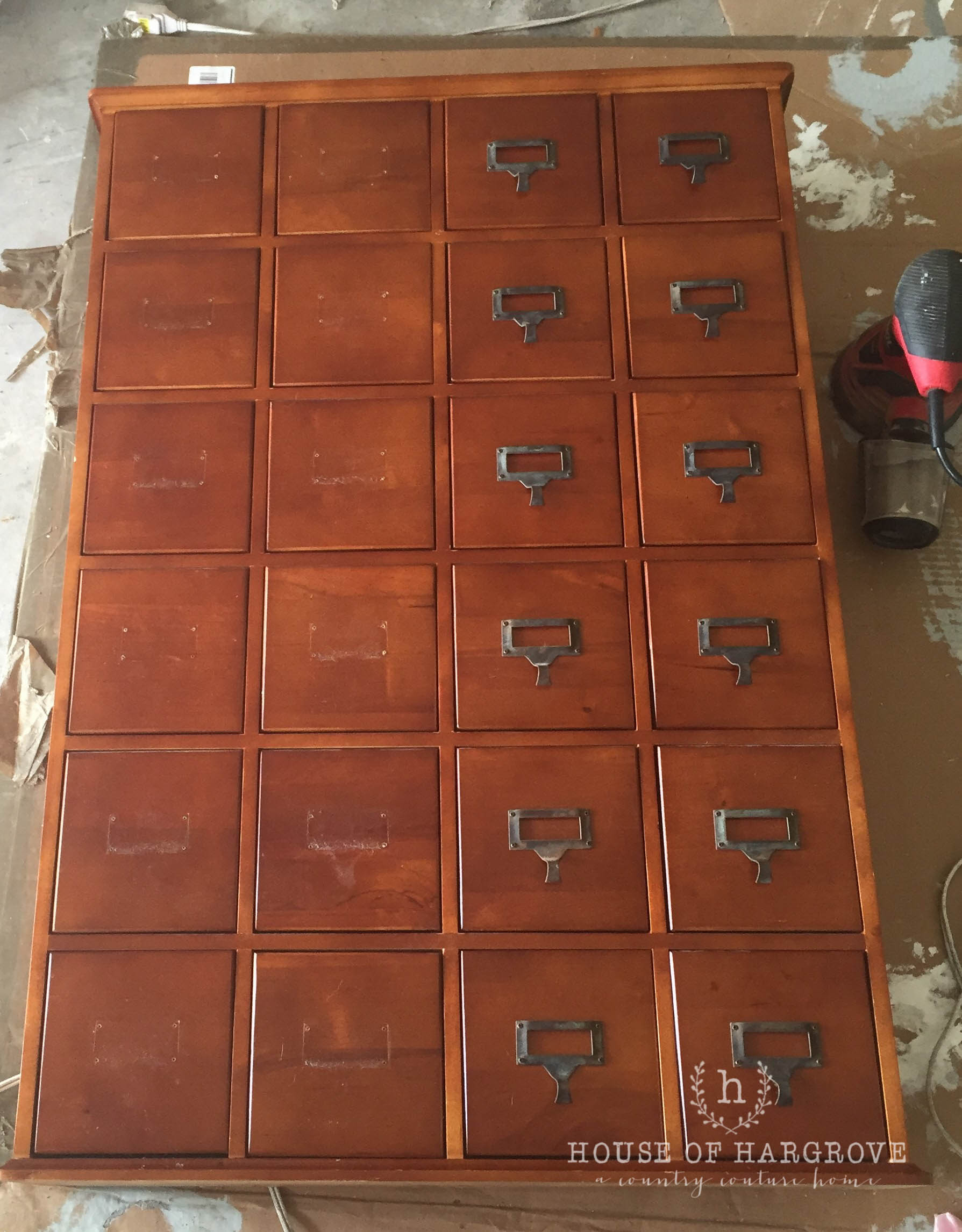 I used Renaissance Chalk paint in Alabaster and just loved it!  It might be my new "go-to" paint.
no prep work (and this piece was a little glossy).  I LOVE chalk paint!
was thick with great coverage.  Took 2 coats
dried in about 20 minutes
has a smooth, silky finish

Non-toxic, zero VOC's and hypoallergenic, Safe to use indoors.

Specifically designed for furniture and cabinets. Great for shabby chic, vintage or contemporary styles

The price is very reasonable compared to competitor brands

BEST PART….they have 45 colors to choose from or you can have them color match any color you like.  You just enter in the brand and color code (which you can find online) AND…..you can order it on AMAZON!!!  I love that it can be shipped directly to my house and I don't have to go to the store!!
Alabaster is a beautiful neutral color.  Not too white, not too grey…just right!  I am dying to try the Linen color next!  They also sell clear and dark wax.  You can see what they look on Alabaster below.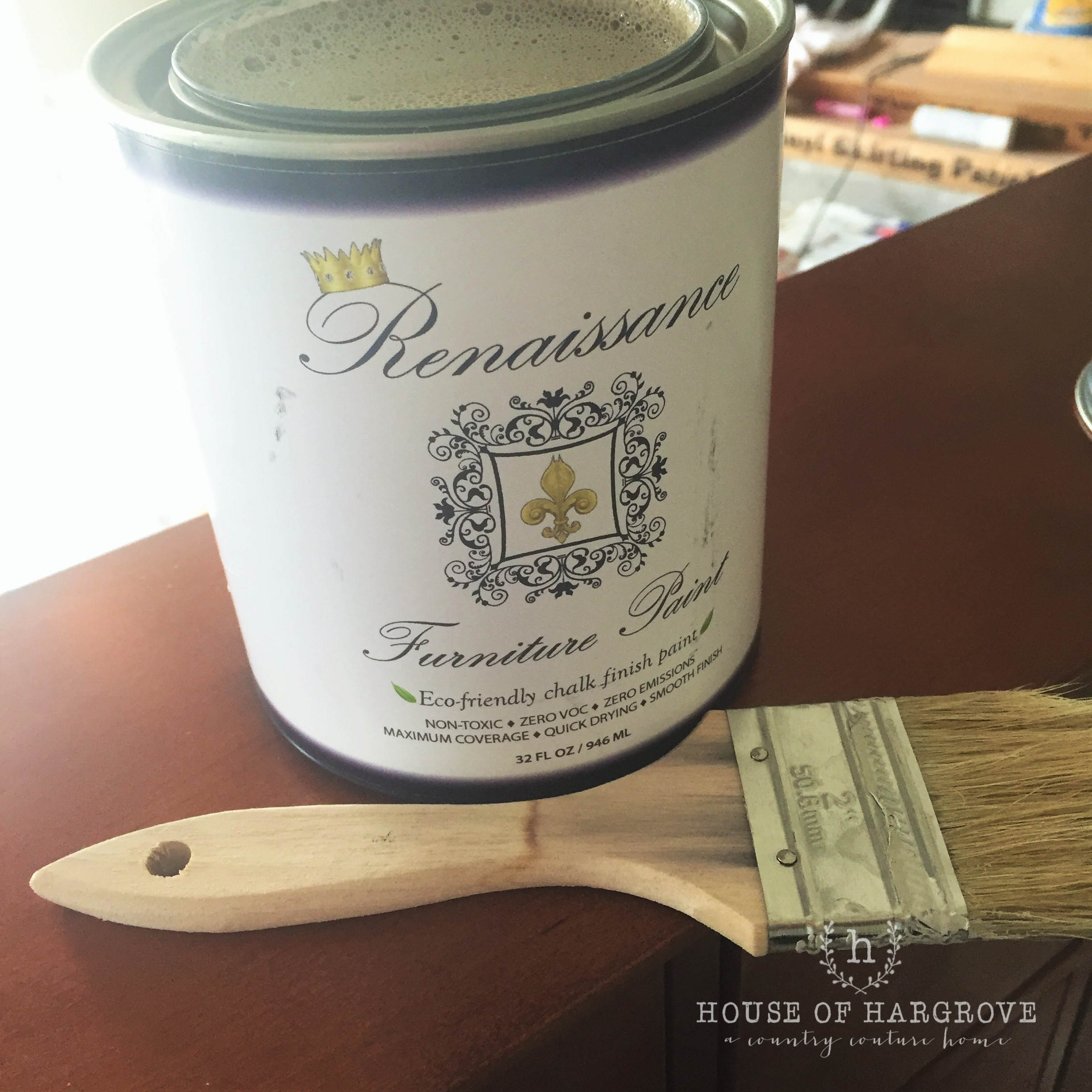 Here she is after 2 coats of paint.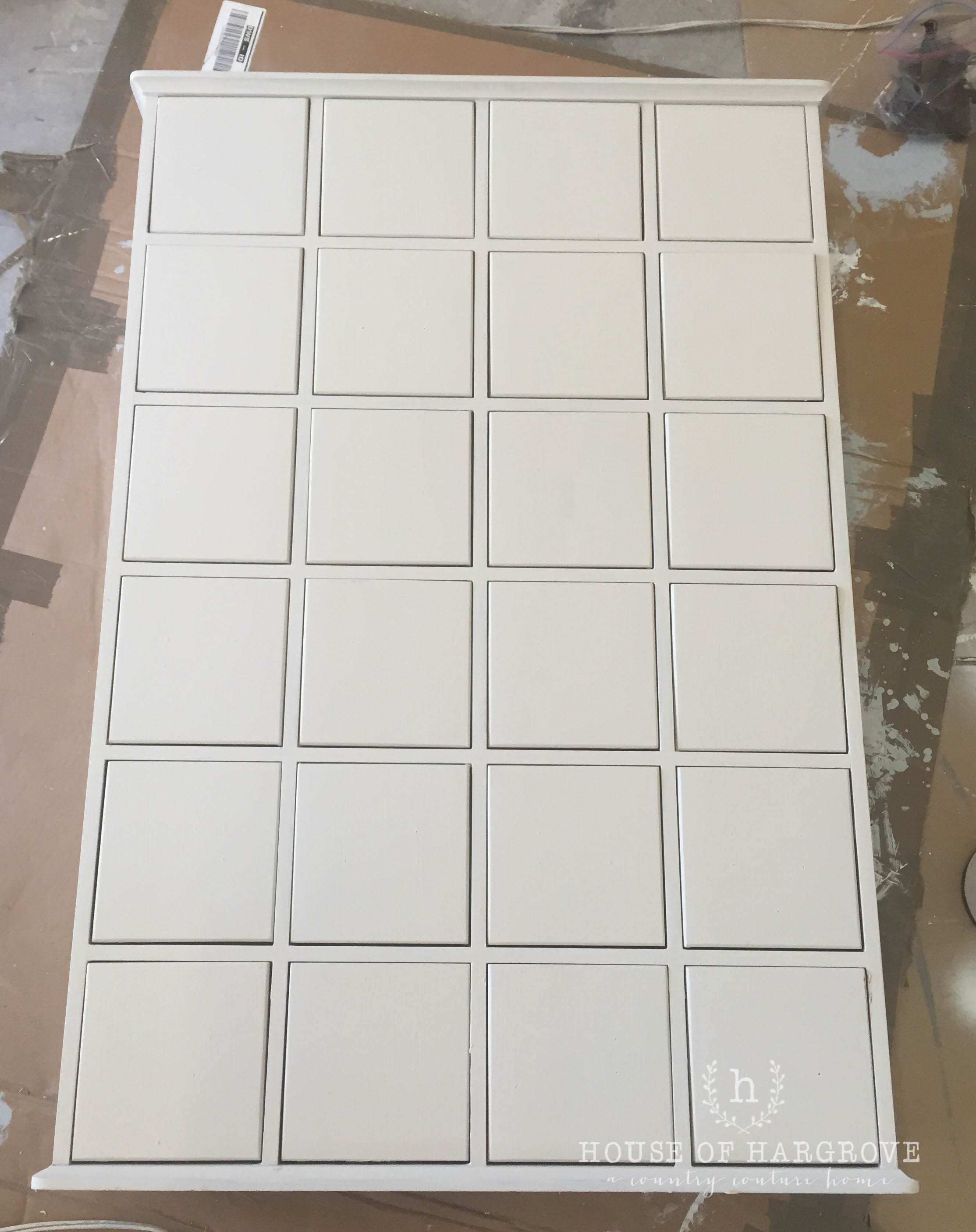 Next I distressed the edges with my go-to sander (this is a must have and a great price) and my favorite sand paper and then sealed it with a clear wax.  Last step was re-applying all that hardware…time for my 2nd glass of wine 🙂
Here she is…all done!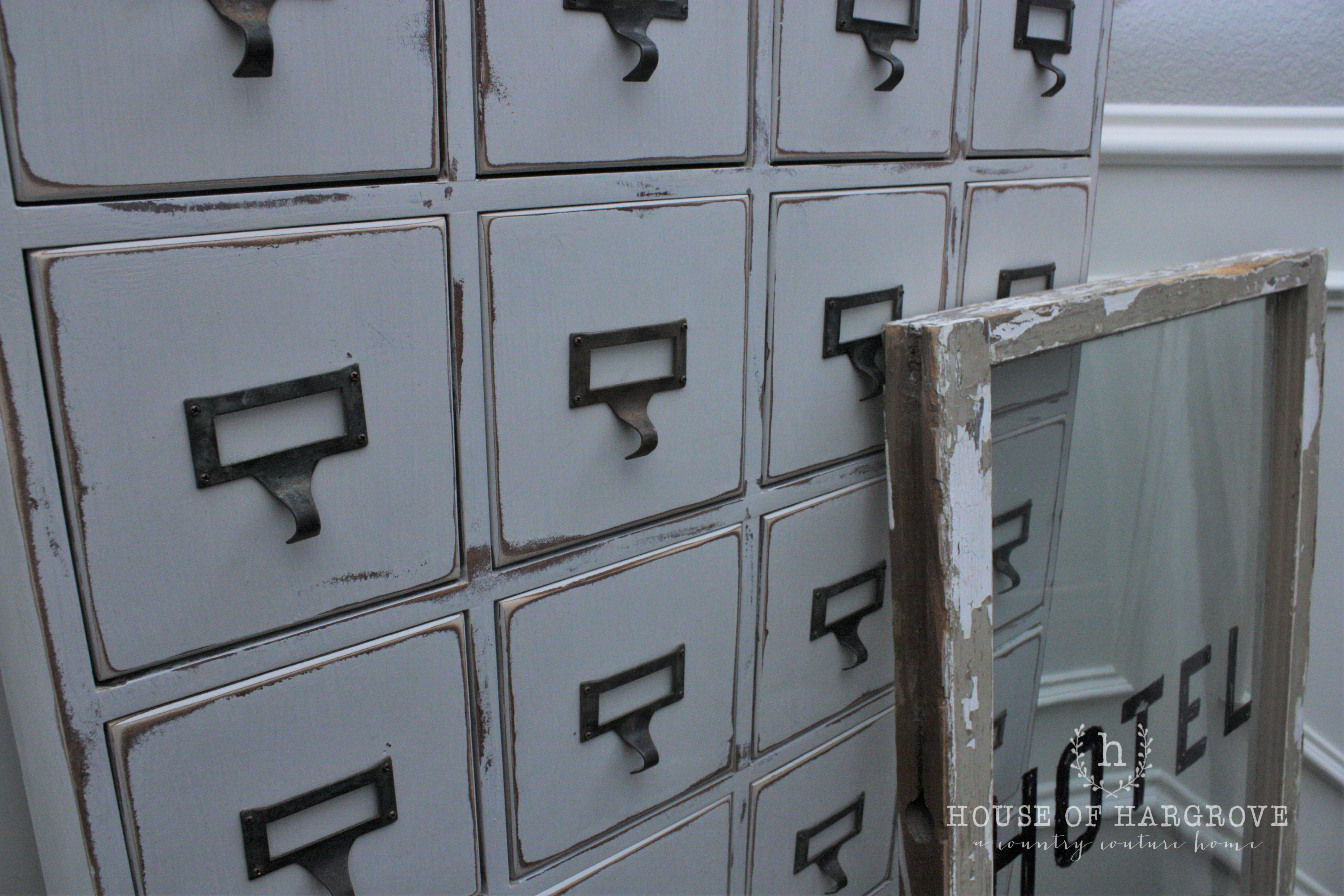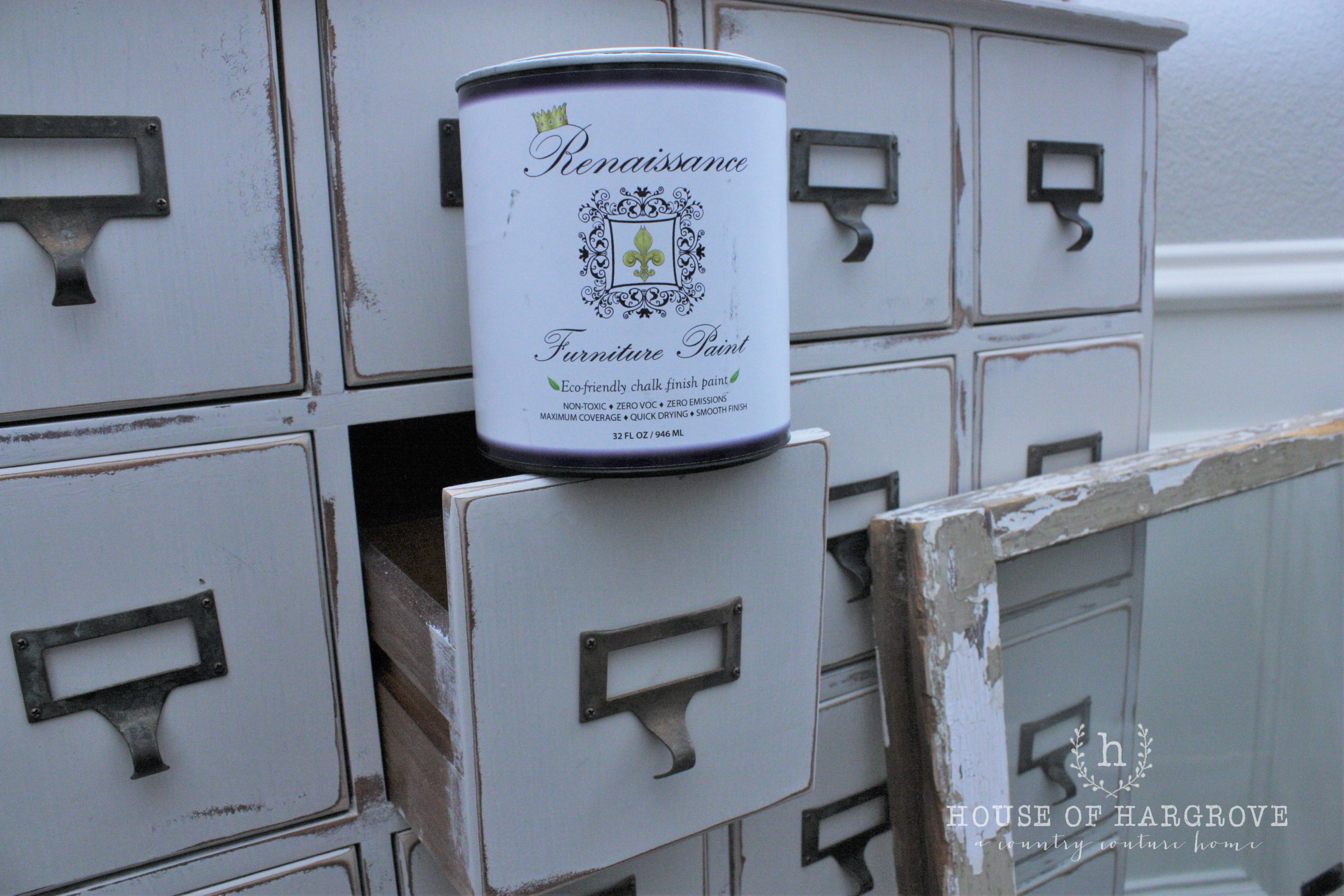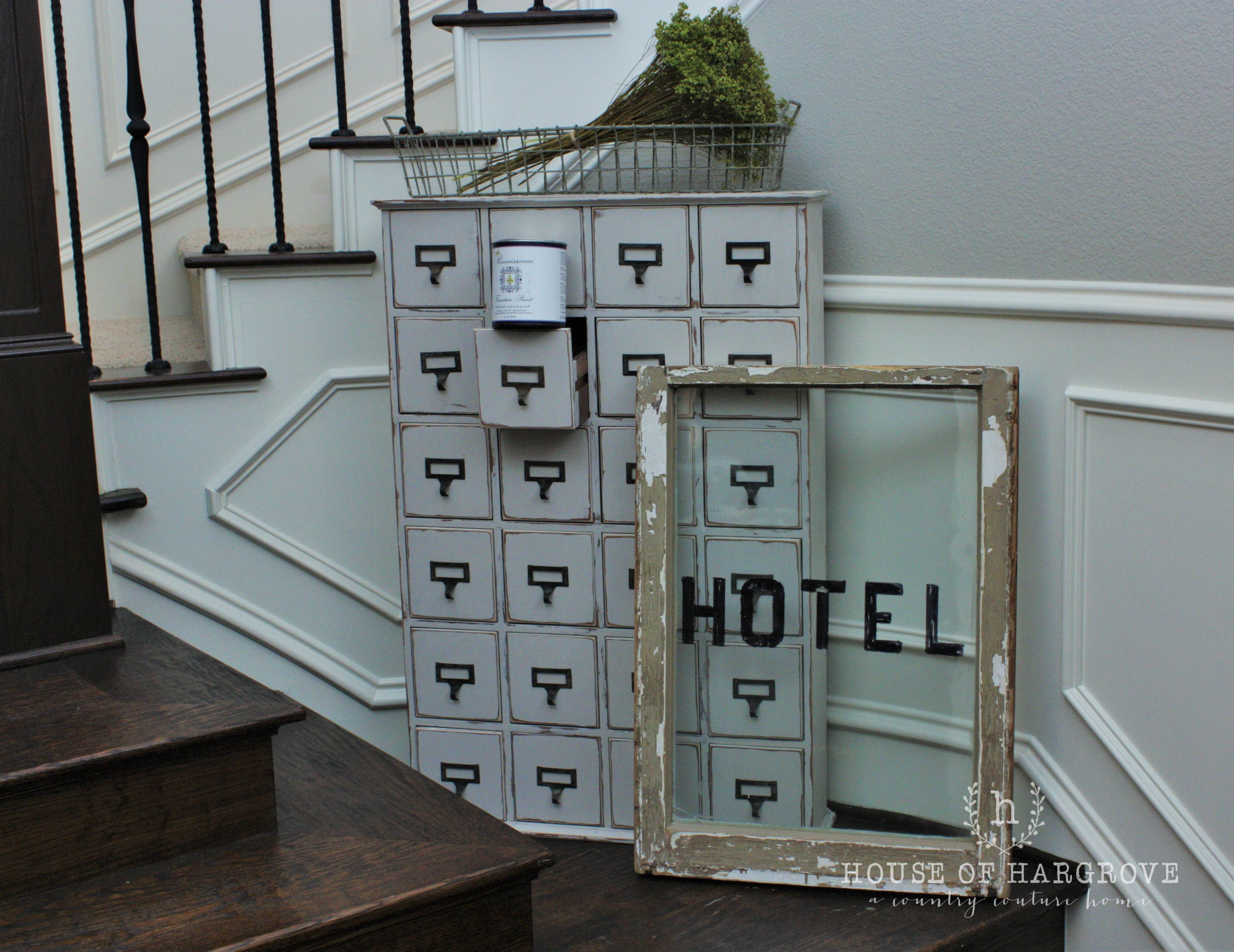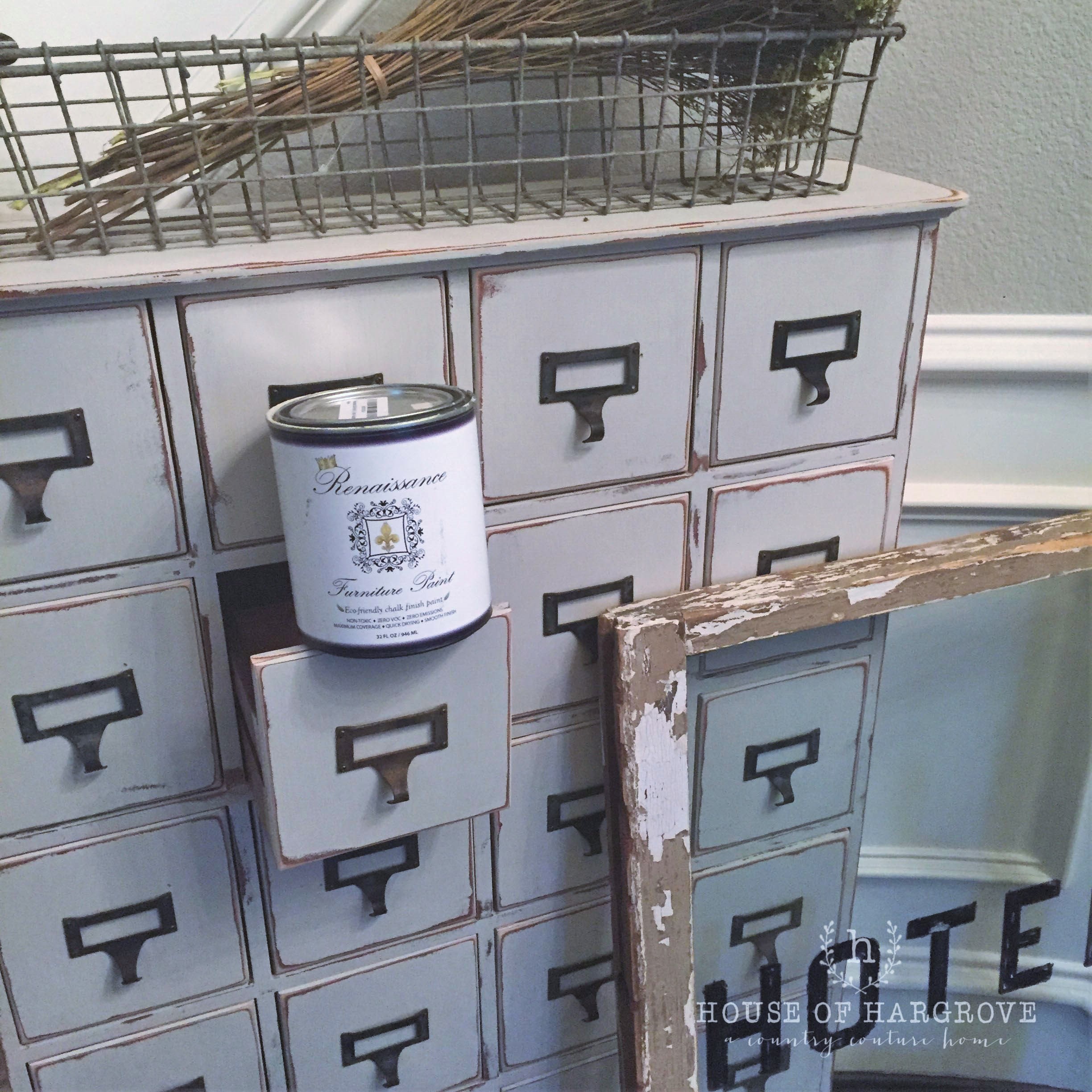 I highly recommend Renaissance Chalk paint.  If you are a first time furniture painter or an avid DIYer you will love this product!
Buy Renaissance Chalk Paint HERE
I recently tried out Magnolia Home Paint and you can read about that HERE