Alright friends, the time has come to get all of your steals and deals at the Nordstrom Anniversary Sale! Everyone can shop this sale now, you don't have to be a cardholder to save loads of money on all kinds of great items for now and for the Fall! I shared all of my initial favorite finds HERE, so please be sure you looked through that post for tons of great deals in lots of categories.  There are SO many great clothes, jackets, denim, purses, shoes, booties, beauty products, kid's clothes, etc.  I literally found so many jeans that I can't decide which ones to return, I really want to keep all of them! I can't very well keep 5 pairs… or can I? Nope, my hubby would NOT think that was a good idea! Be sure to look at the end of the post because I am showing you some really bad pictures of me trying on some of my favorites that arrived at my house! Today I want to share lots of hidden gems from the sale! I literally spent hours and hours looking through every single item, especially for women's clothing, and you are going to see lots of great finds! I also found lots of great bras on sale, undies, sleepwear, leggings, my favorite no-show socks for booties, etc.  Be sure to snag anything and everything you think you might want because things sell out quickly and you can always return it if you change your mind.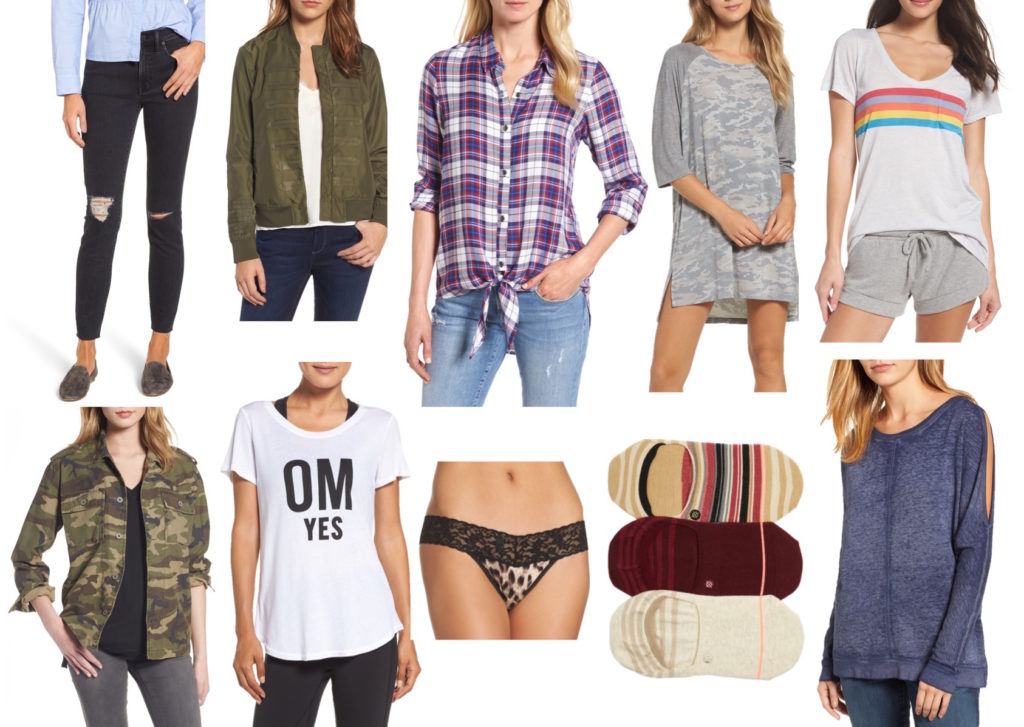 Hidden Gems: Women's Clothing
*You can click directly on the picture to shop the item*


Hidden Gems: Undergarments, Leggings & Sleepwear
*You can click directly on the picture to shop the item*


I also have to share some REALLY AWFUL pictures of some of my Anniversary Sale finds that just arrived! I'm telling you, the pictures are terrible, but you will be able to see some great shoes, jeans and dresses on me and I think that is really helpful when you are shopping online.  Please don't judge the pictures or my closet! Ha! 😉 OK, these plaid shirts are the BEST! They are so soft and comfortable and they are high quality! They are worth the splurge for sure! You can see another color option a few pictures down.  These jeans are a great price and so soft! They are a full length jean and a great dark wash.  I size down in these.  Love these over the knee boots and this color is so versatile.  Foxy is like a grayish taupe so they will go with lots of things!
PLAID TOP | JEANS | OVER THE KNEE BOOTS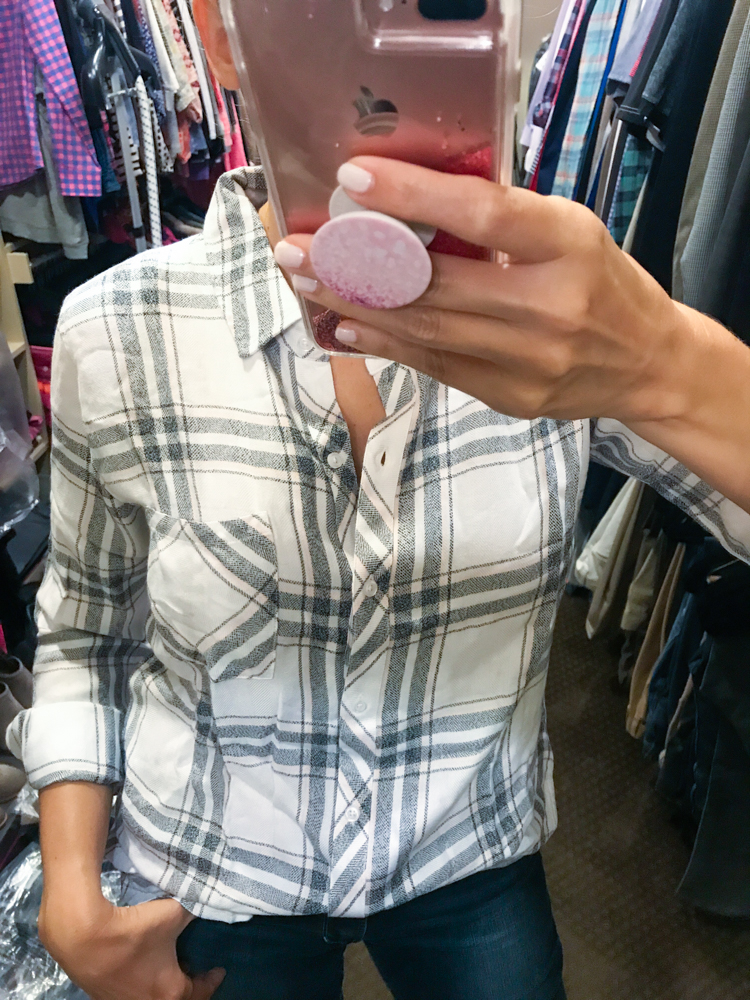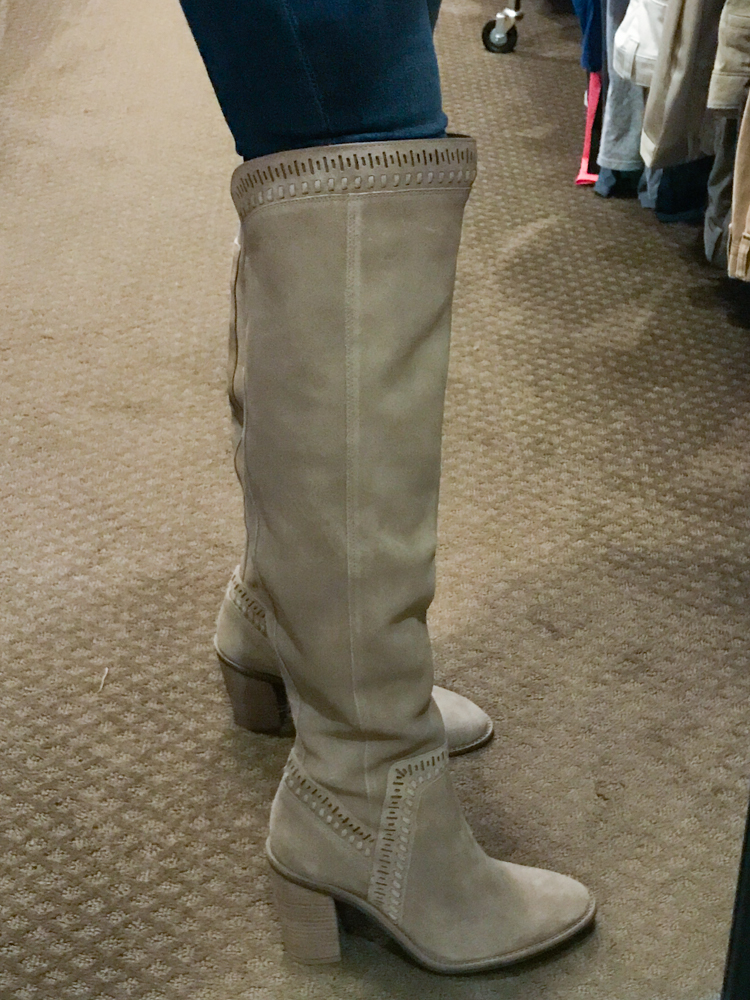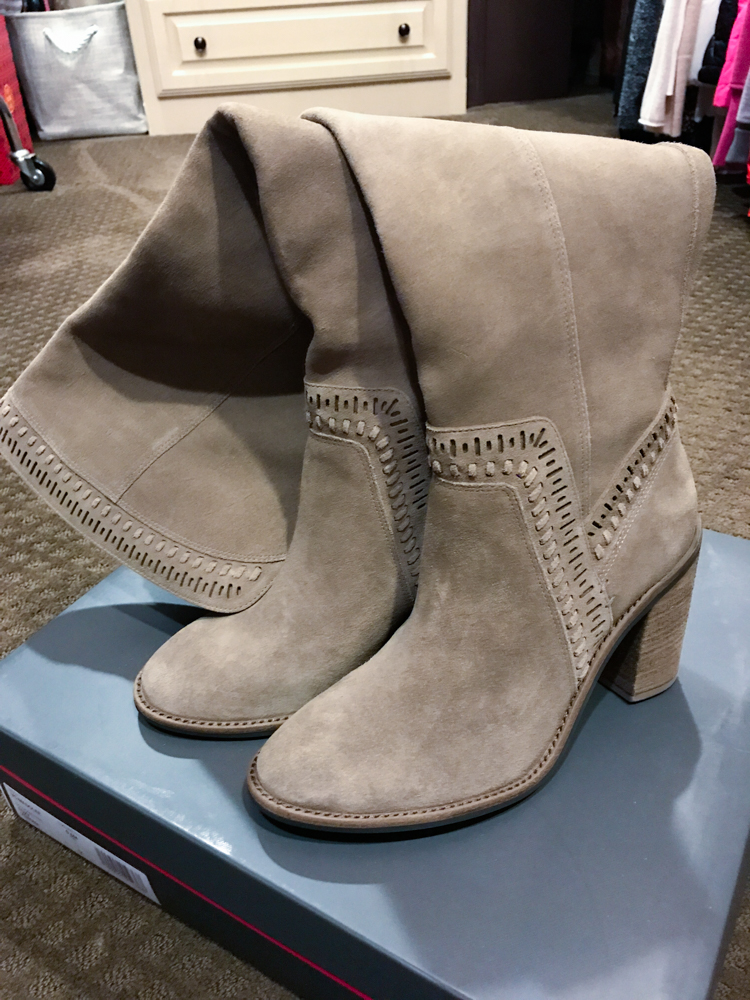 I thought I took a picture today of me in the AG jeans, and apparently I didn't.  So, I am including this picture from last week's post.  These are probably the most popular jeans of the Anniversary sale as far as designer denim is concerned.  They are fabulous and fit like a dream! If you can still snag your size, I would try them.  The raw hem at the bottom is a huge trend and I love the length on these.  This is another color of the amazingly soft plaid top above.  Both of these are true to size in my opinion.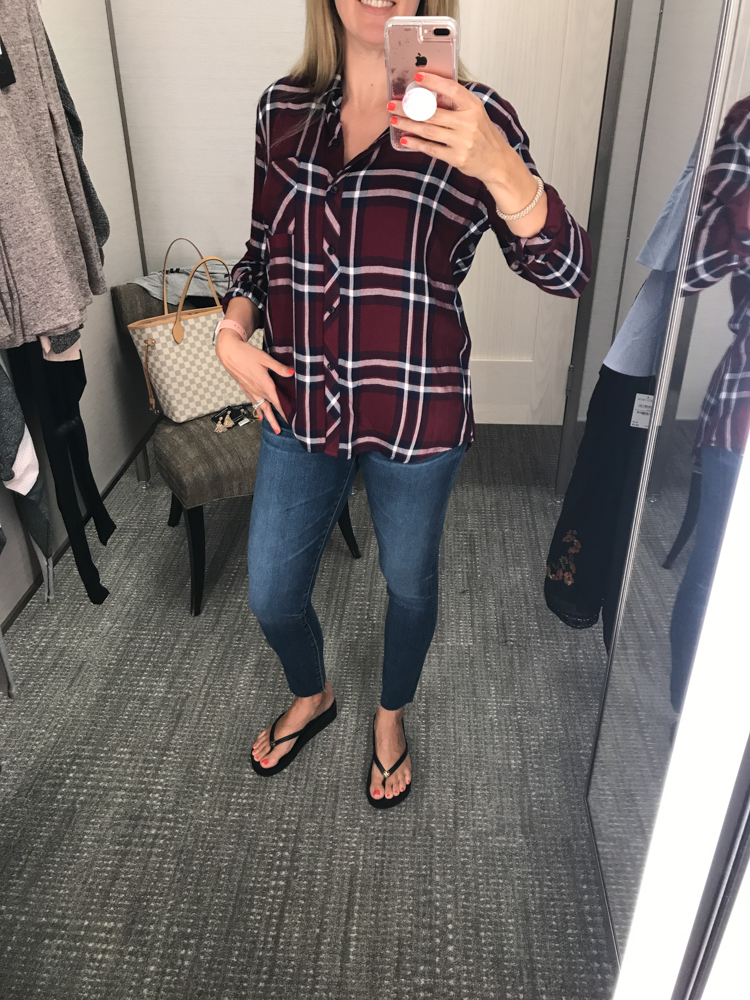 PLAID TOP | AG JEANS | FLIP FLOPS (not on sale)
I love this simple t-shirt dress with its cute ruffles on the sleeves! This one has been so popular and it's ridiculously affordable!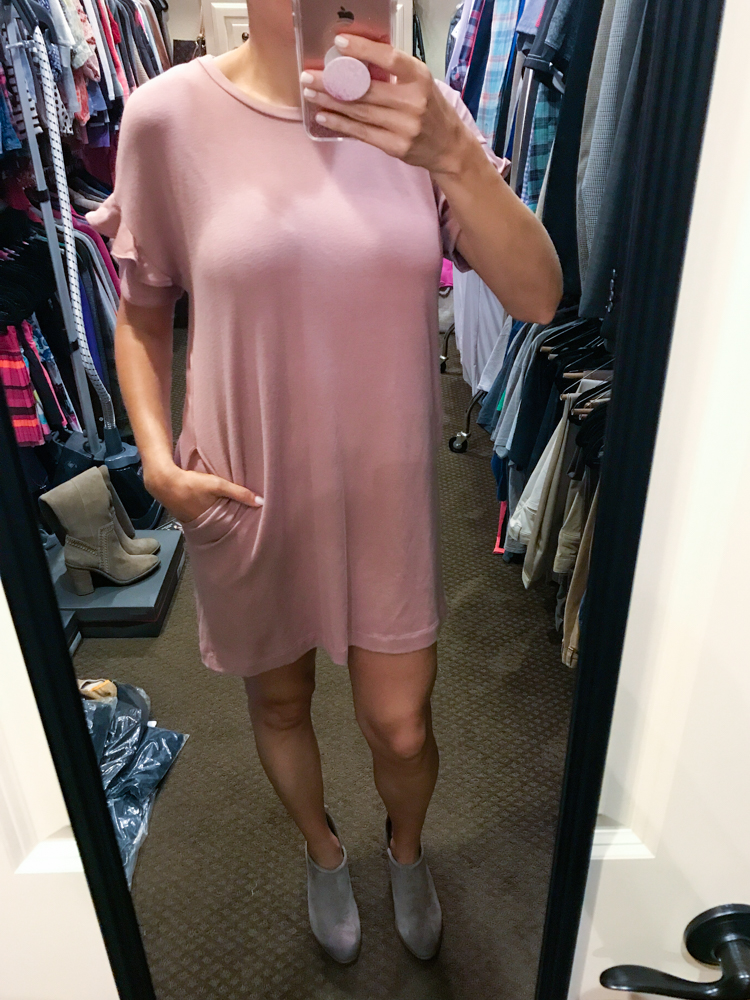 Here is a close up shot of the booties, these are my favorite!!! These are also in the color, foxy.  This color will go with just about anything! Love these with skinny jeans or dresses! This new silhouette, with a higher heel, is so flattering!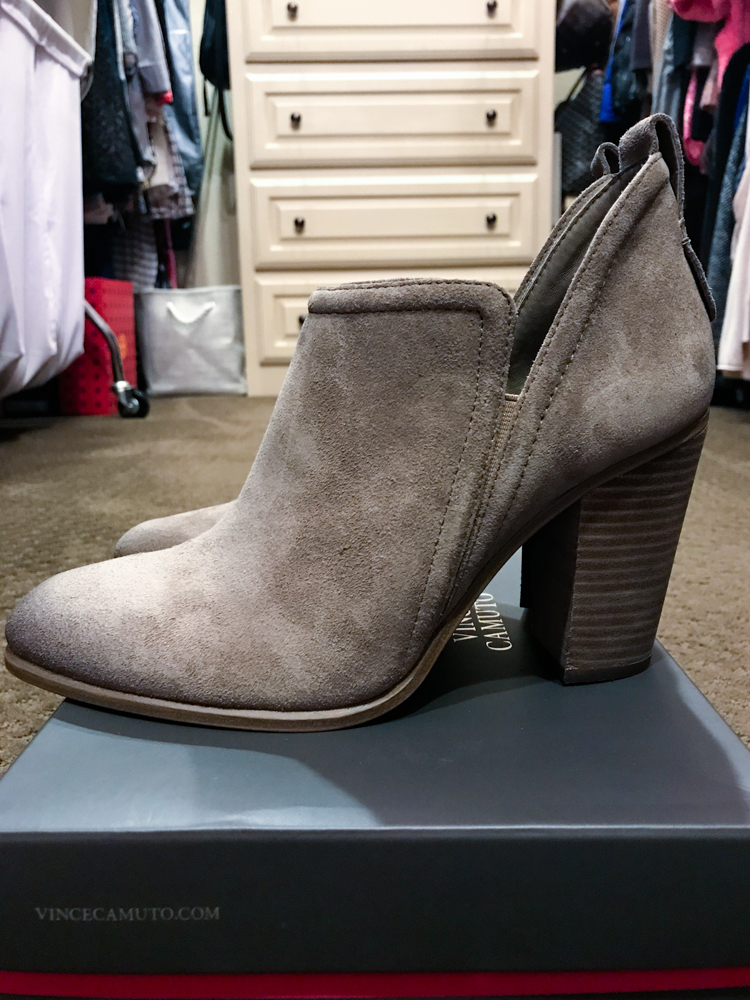 This midi dress isn't part of the anniversary sale, but it is on sale and I absolutely LOVE IT! It is so comfortable and easy.  It has pockets too! Also available in blush! This dress will be great layered with a denim jacket in the Fall! It runs true to size, I am wearing a medium.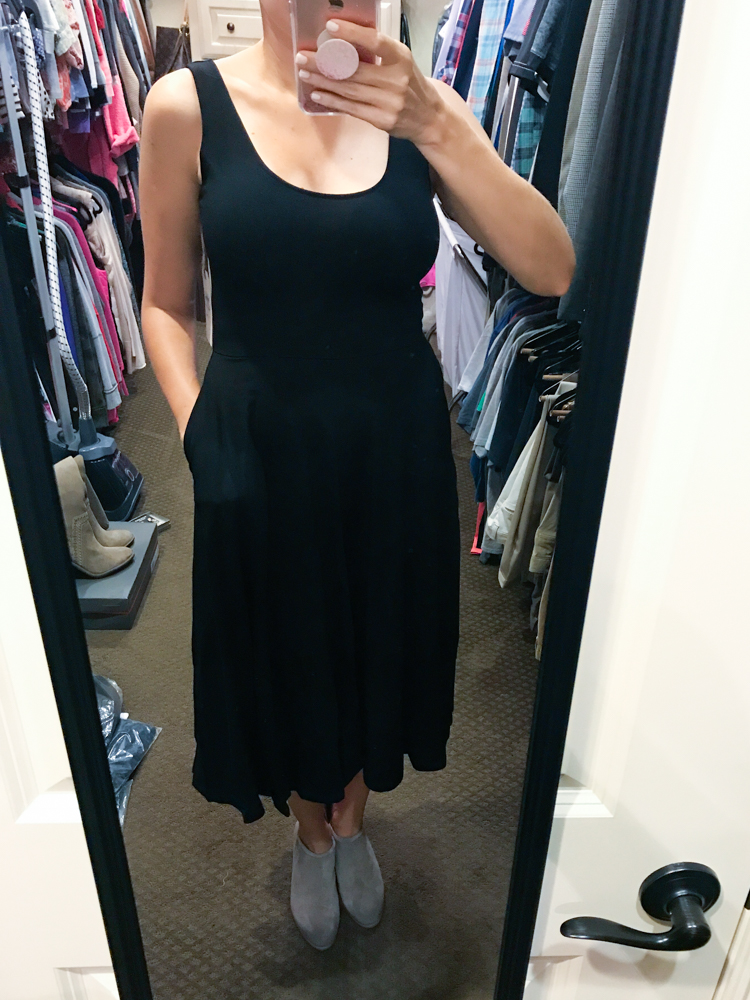 I also have to interrupt to tell you about these cute DENIM SHORTS that are on sale for $28.80!!! Snag your size if they still have them! These are a steal!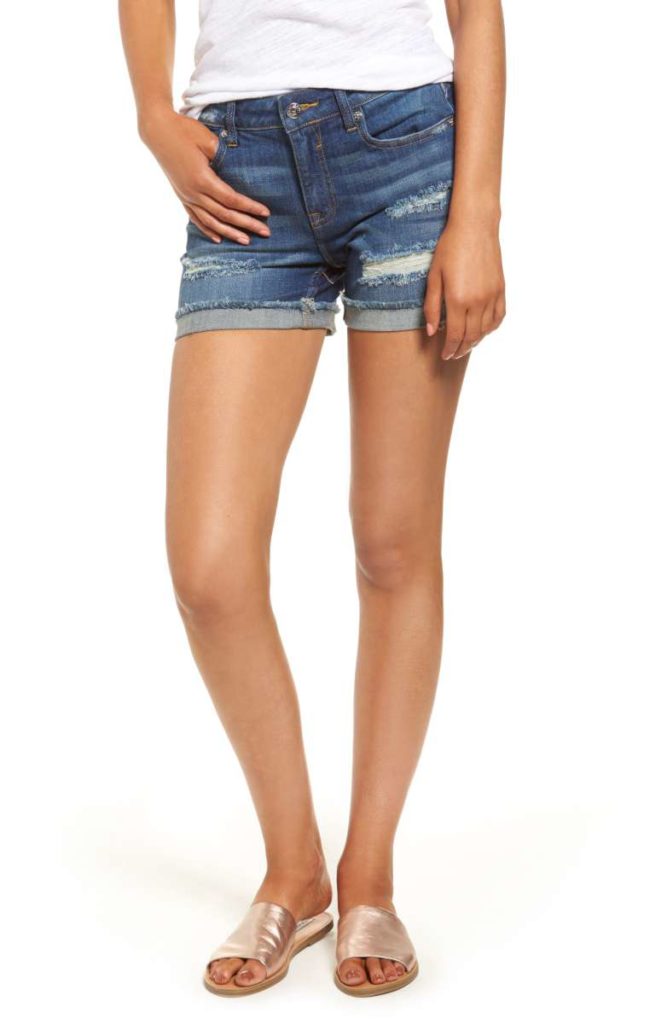 I also had to tell you about this MESH TOTE that is on sale for $20.98! What a deal!!!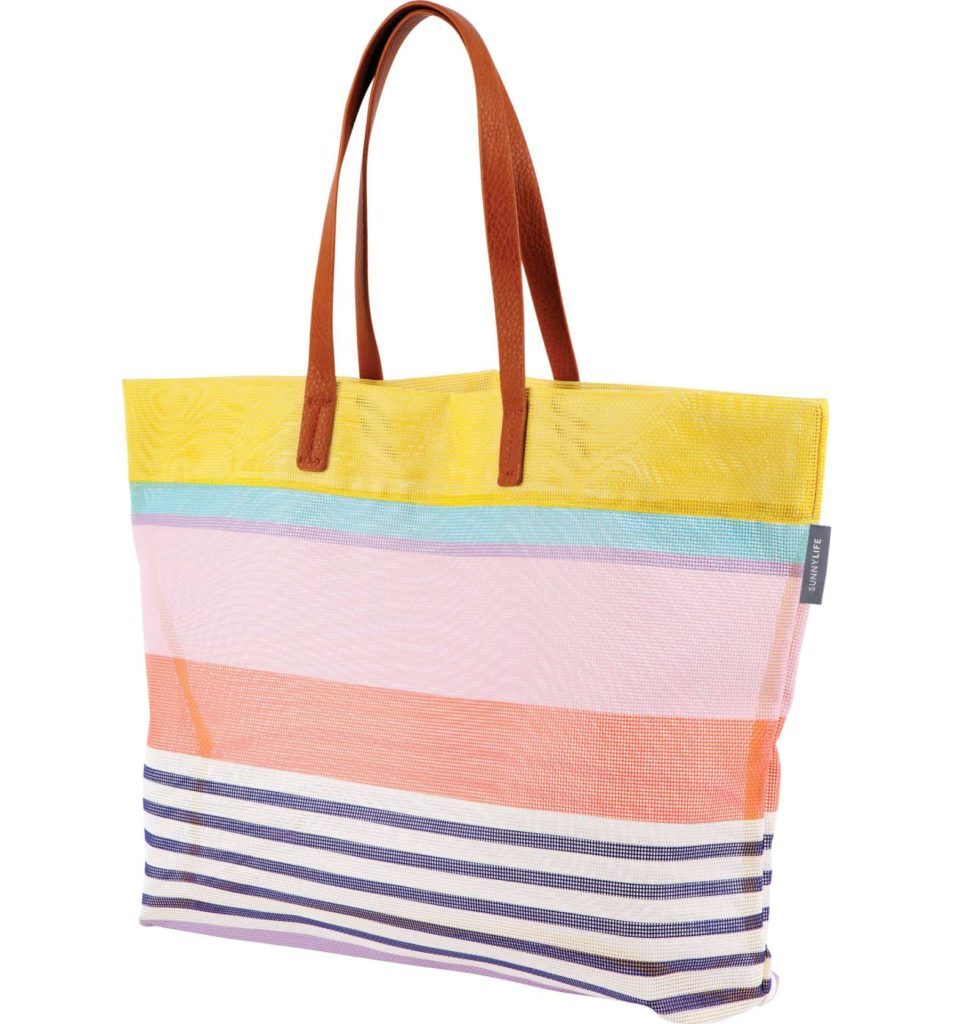 Then there's this little gem! I ordered this dress in black because I will be able to wear it dressed up or down.  The ruffle hem is so cute and it has big buttons down the back.  It is also available in two different prints and runs true to size.  I just got this new necklace, (not from the anniversary sale, sorry) and I had to throw it on with this dress! It's perfect! Love the mixed metals and all of the fun details.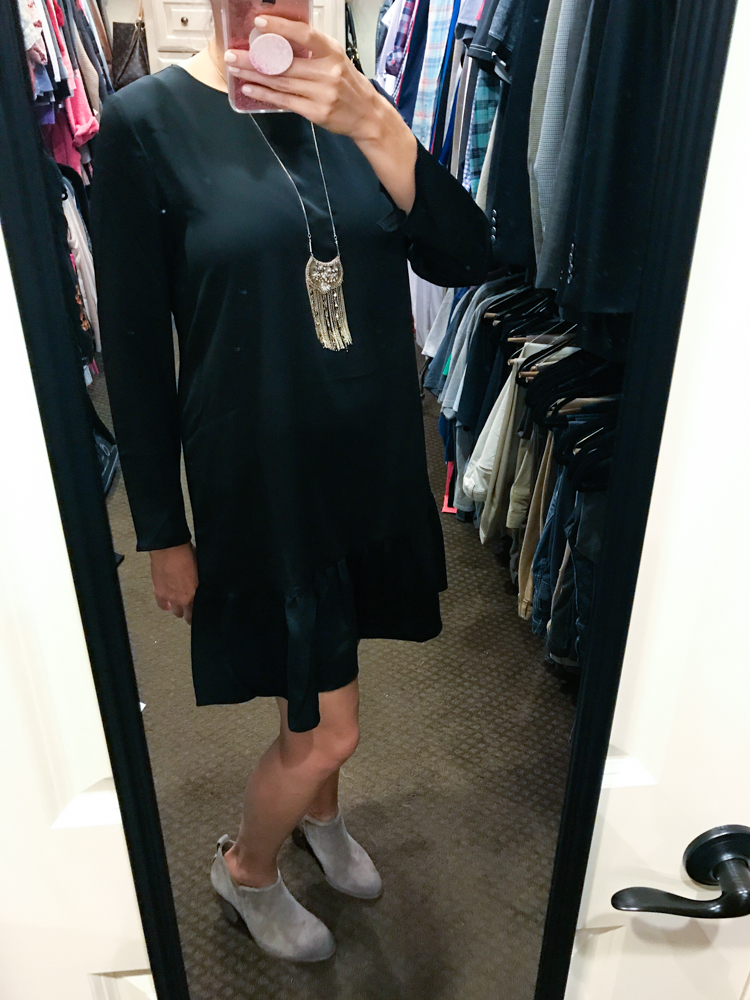 This sweatshirt is so cute with the tie on the front! This one was really popular too! These jeans are such a good deal and I really like the released hem at the bottom! I sized down in these.  These booties are gray and have a higher heel, I am really liking the detail on these too! Gray is such a good neutral bootie to have for the Fall.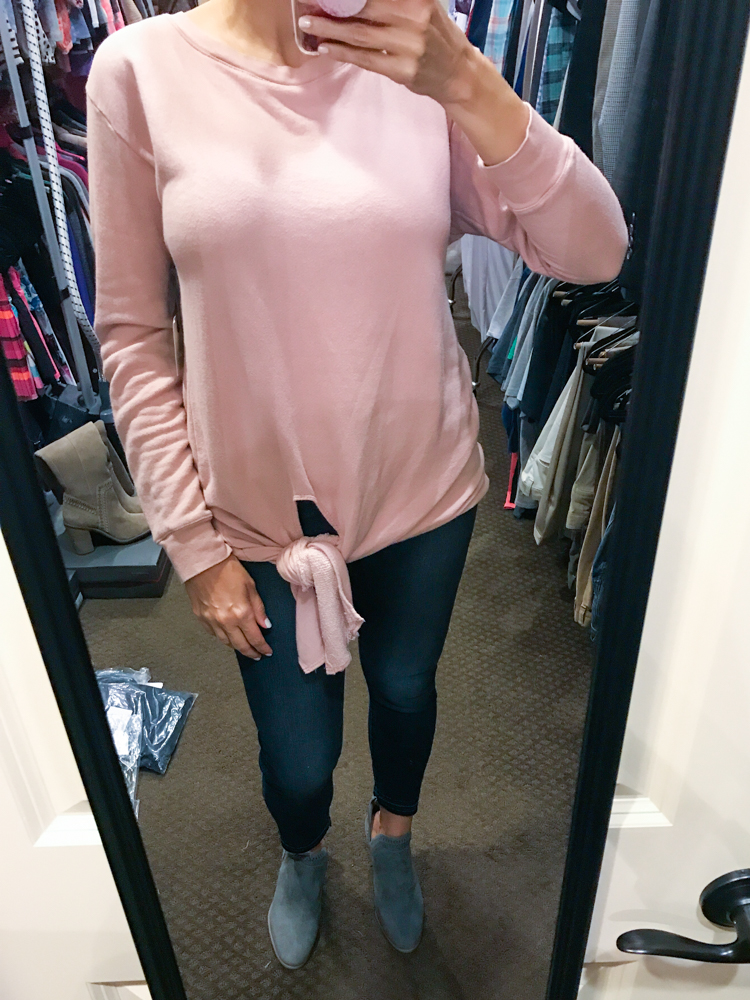 TIE FRONT PULLOVER | JEANS | BOOTIES
The details on these are so pretty and they have a cute zipper up the back.  I like the lighter heel color too!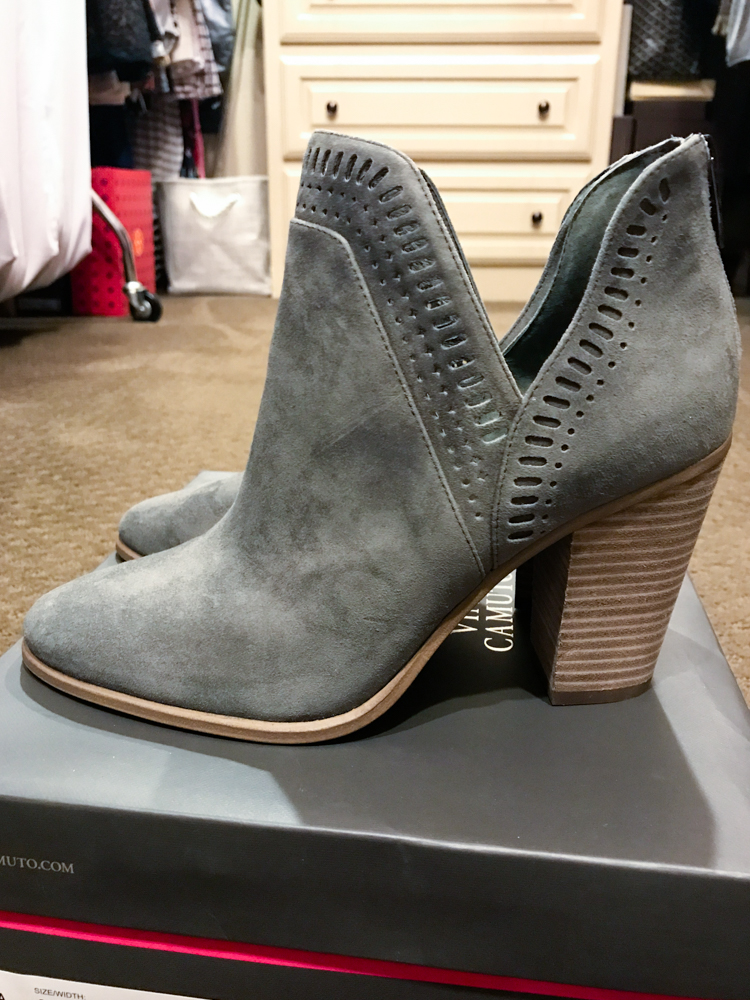 Same top as above, but with one of my other favorite pairs of affordable jeans that are lightly distressed and have a raw hem.  Size down in these! These booties are another favorite, especially if you like a slightly lower heel.  This is the New Foxy color.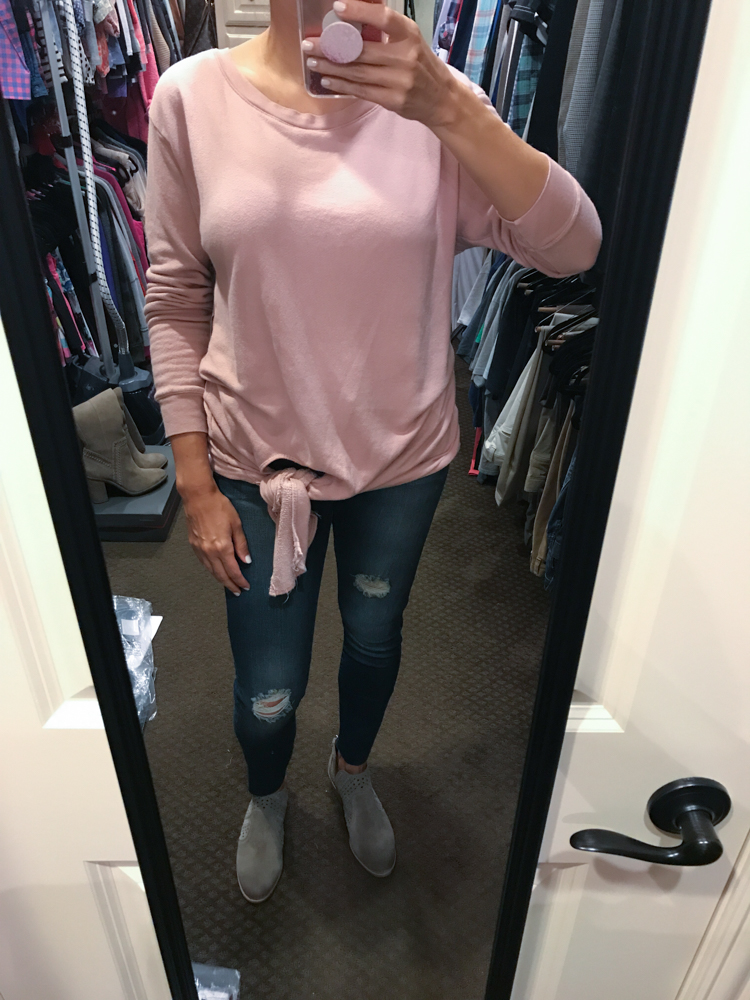 Here's a closer look at the jeans and booties.  These are a must have!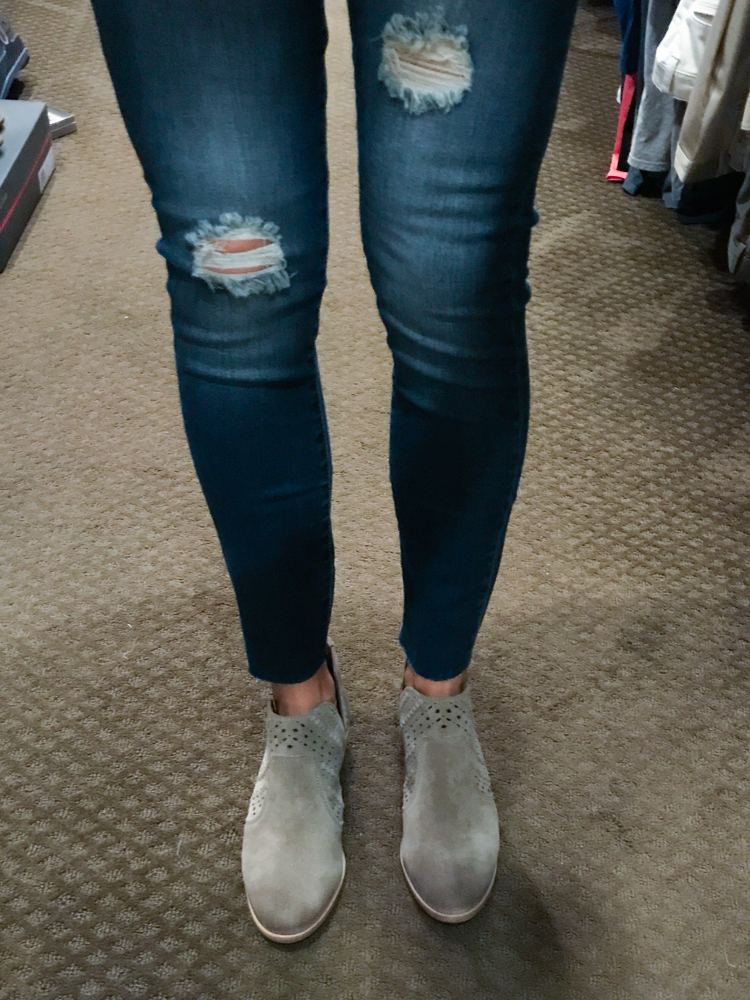 The details are great on these and they have a zipper up the back too.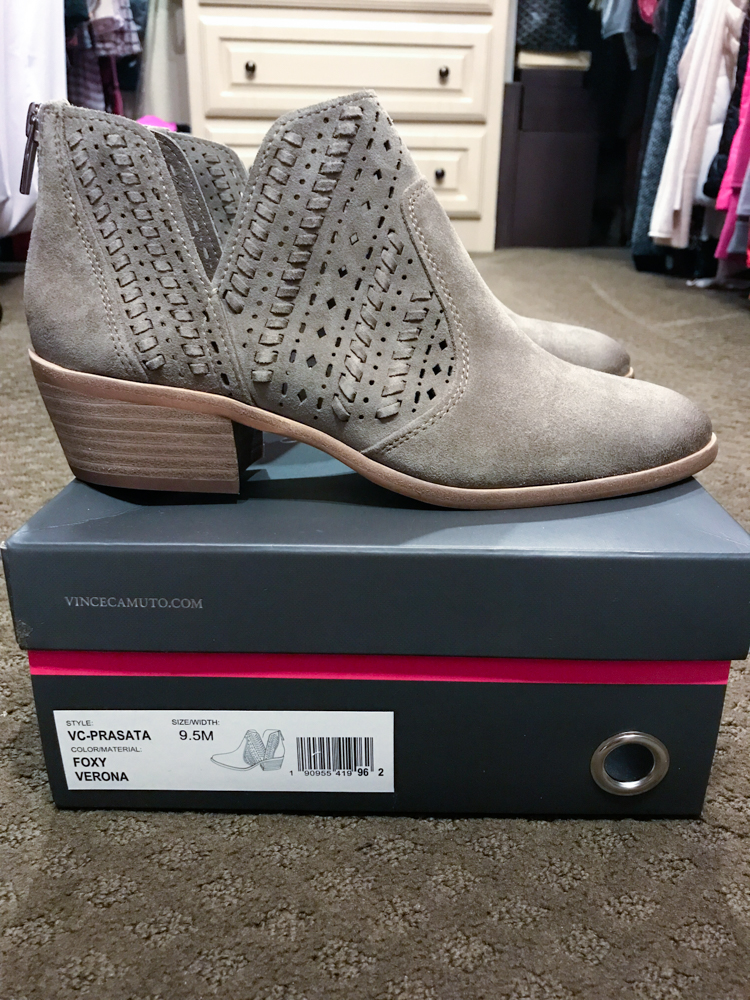 I think this graphic tee is hilarious, J Crew sold me on this one! It's a great quality t-shirt, nice and soft! It runs true to size, this is a medium.  These jeans aren't part of the sale, but I just found them and I really like them! They are a great stretchy denim with a frayed hem at the bottom.  The price is still great even though they aren't on sale! They are the perfect length! I do size down in these jeans.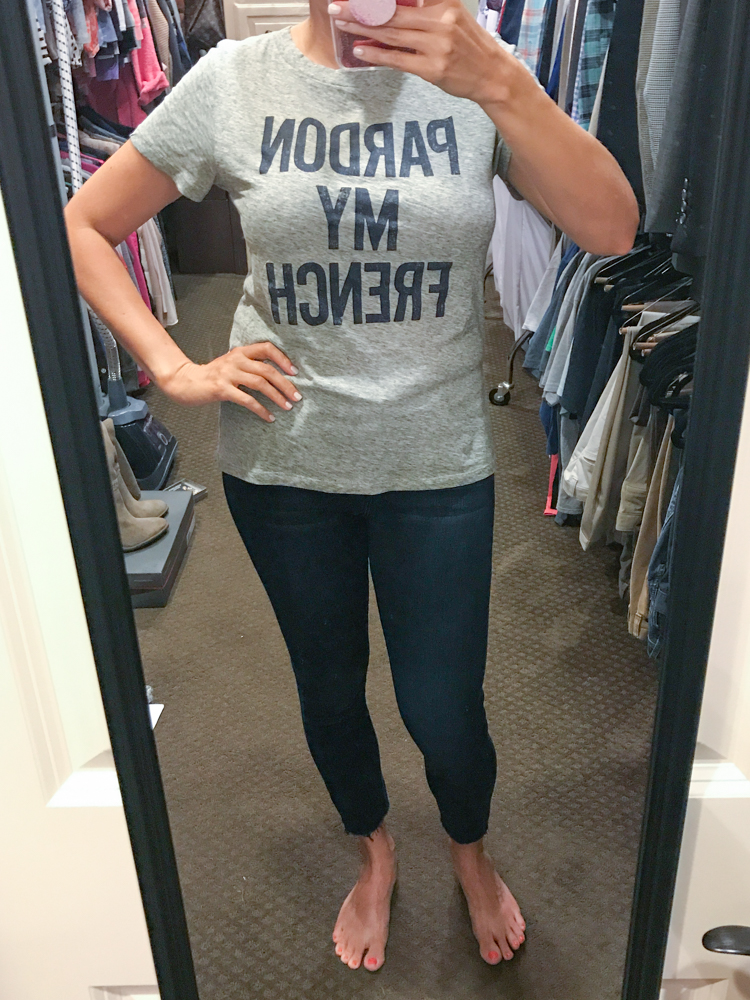 I think these jeans are the most flattering of all! They are Paige jeans and they are high waisted perfection.  They hold it all in! They are super soft too! I really can't say enough about these, they are amazing!!! Grab them while they are on sale! They run true to size.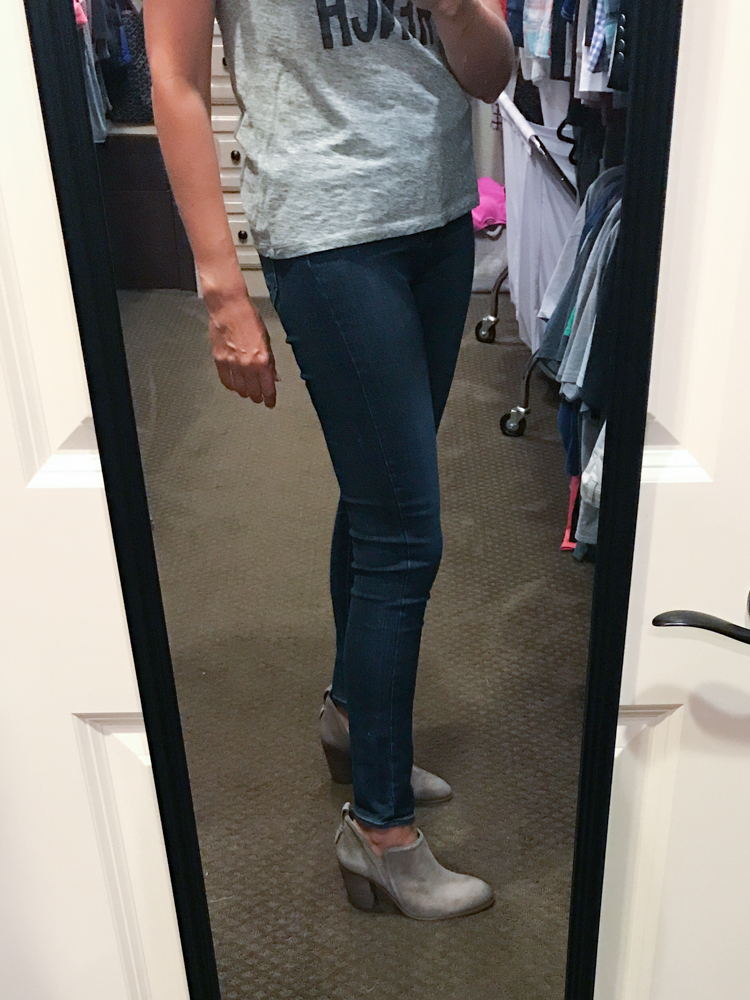 GRAPHIC TEE | JEANS | BOOTIES
I also love this dress and had to have it in black! They also have it in a white version or a red version! Great price for a Free People dress.  You could wear this with sandals now or booties in the fall.  You could also wear this with skinny jeans as a tunic! It runs true to size, I am wearing a medium.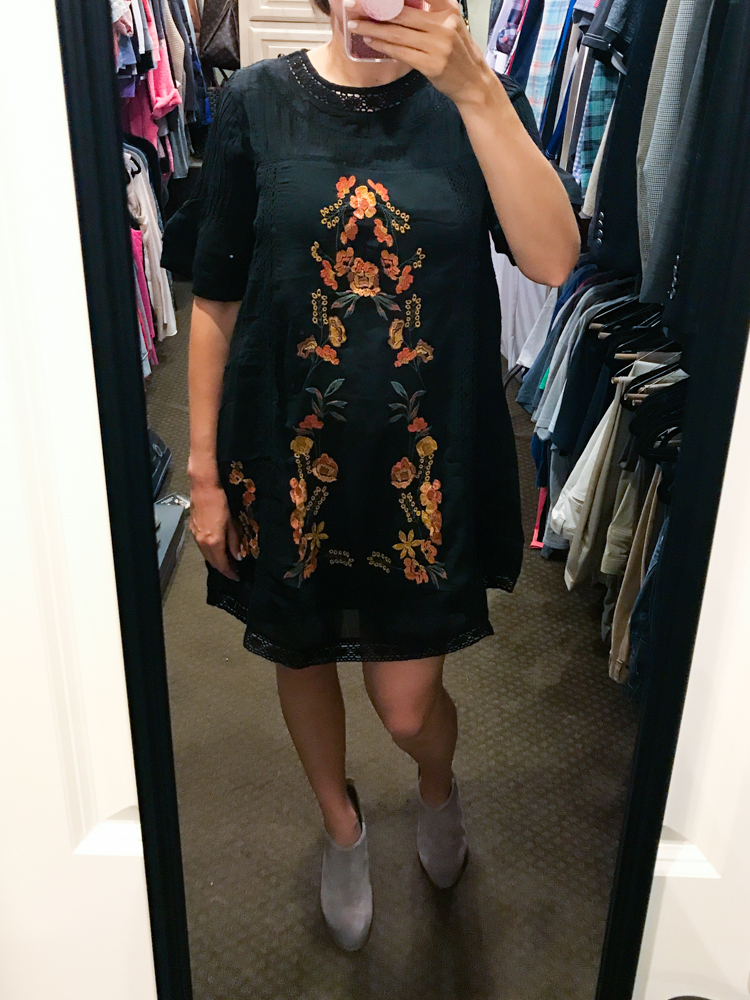 There are loads of essentials that I love that are included in the sale and I hope you found some exciting deals to add to your wardrobe.  Please be sure to look through last week's post HERE for all of my favorite finds.  Hopefully they have restocked some of the best-sellers! Happy Shopping!

Learn more about Barrett & see all of her posts HERE.
Follow Wear it with Barrett on Instagram and Facebook.
**This post contains affiliate links. If you purchase I may receive a small commission. Thank you!**
SaveSave
SaveSave
SaveSave
SaveSave
SaveSave