Last week we went on an adults only trip to Mexico and it was amazing.  We go every year for Summer vacation with 2 other couples and it couldn't me more fun.  Its 4 days of laying out, reading, napping, swimming & eating/drinking too much….perfection!
I shared some sneaks of our trip on Instagram and lots of people asked where we stayed.  We went to Secrets Maroma Beach in the Riviera Maya (or Mayan Rivera….I have no idea which one you say).  It was our 3rd time at this exact resort because we love it so much.  It is all inclusive and the resort and food are incredible!  Secrets is adult only, but they have a sister property called Dreams which is for families.  We are taking the kids to a Dreams resort later this summer so I will report back once we go.
A few years ago we were at dinner with some of our best friends and we were talking about how although we love our husbands, traveling to the beach with them is a challenge because they want to do 576 activities and the we (the wives) just want to lay out and do nothing.  Ever since that moment we decided we should travel together and it has been a game changer!  Seriously, everyone is happier.  The guys play a million games and activities and the women sit by the pool or beach all day and read.  We get up for an occasional dip in the pool, food, spa but pretty much if you are looking for us you can find us HERE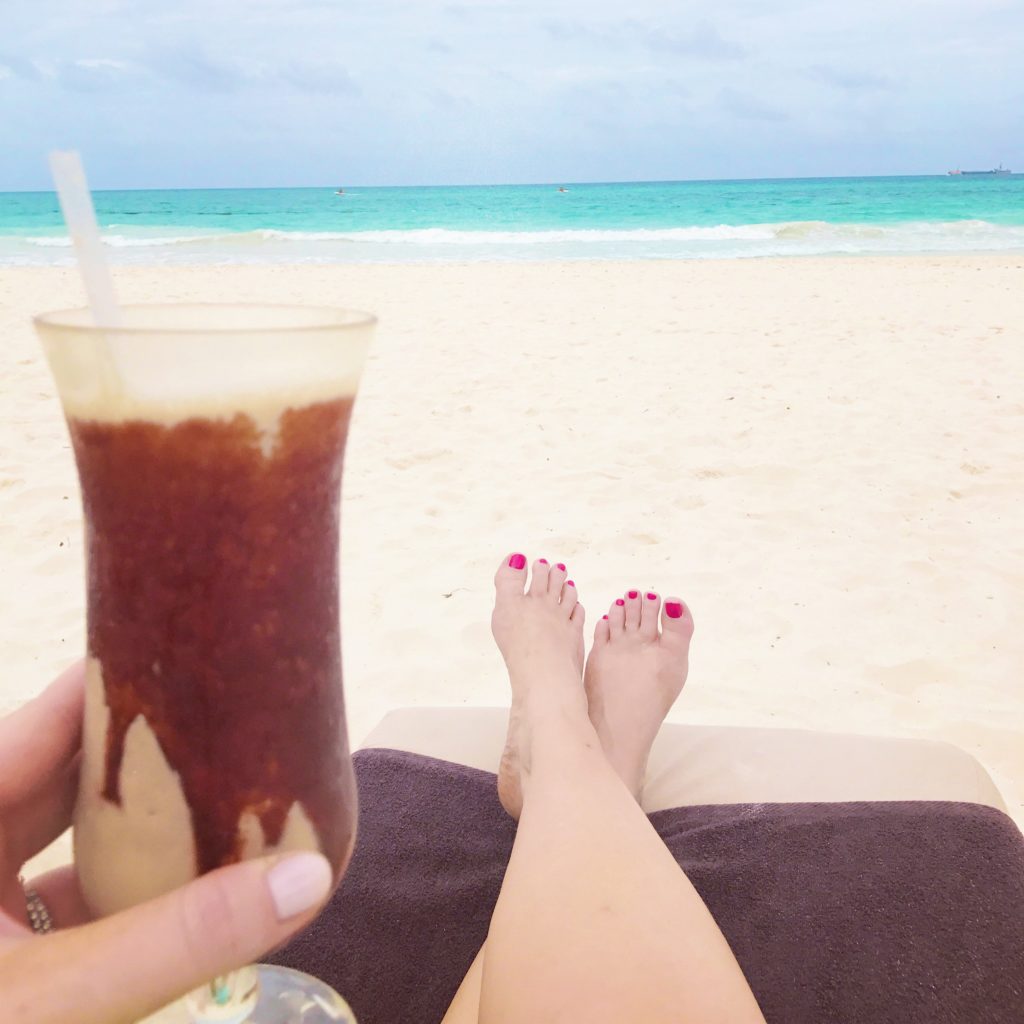 or HERE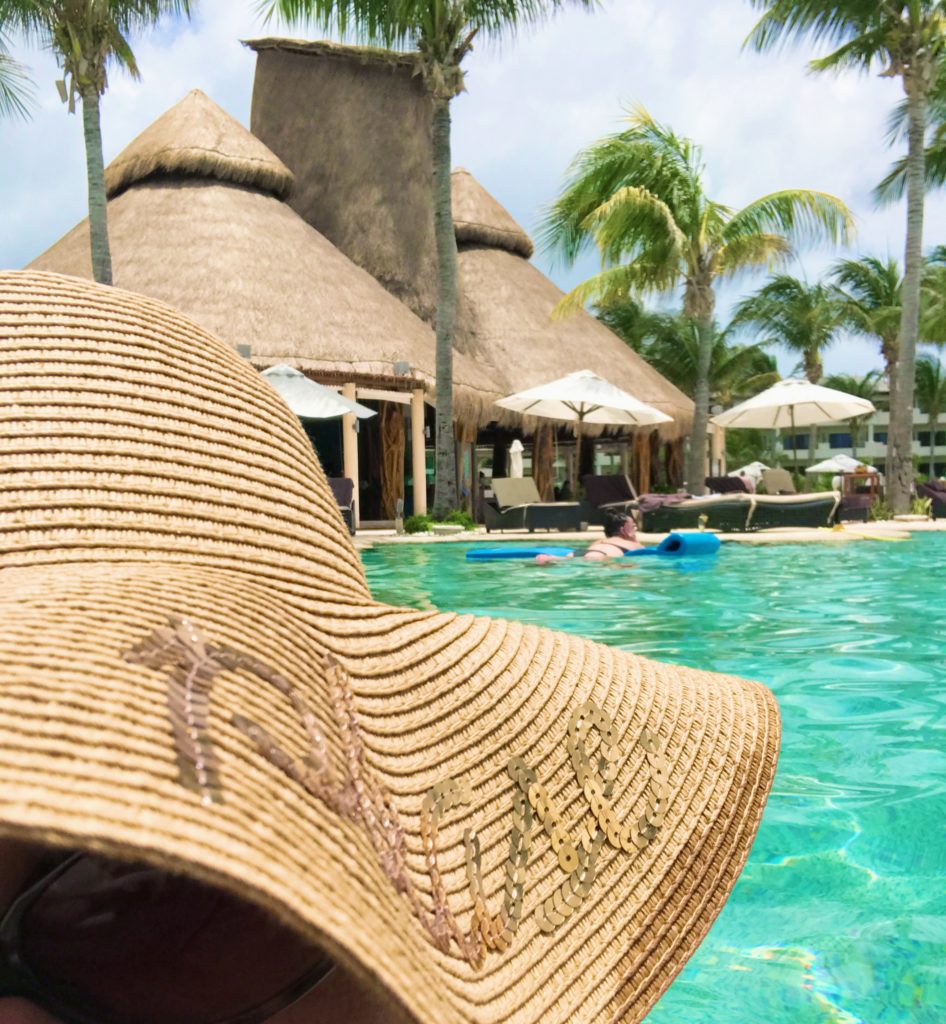 After a relaxing day we all go back to the rooms, get ready and meet up for dinner/night activities.  It is the most amazing, relaxing trip and I look forward to it every year!
There are a ton of restaurants on the property.  I really don't have a favorite.  Over the years we have tried them all.  This year we went to the French, Italian, Seafood and Sushi/Hibachi restaurants, but next year we are adding the Steakhouse to the list.  Here are some pics from the trip.
We just arrived and kicked it off with a Margaritaville Margarita! I am wearing my absolute favorite dress.  I have it in 4 colors and brought 3 on the trip!  I seriously live in these.  So comfy and lightweight!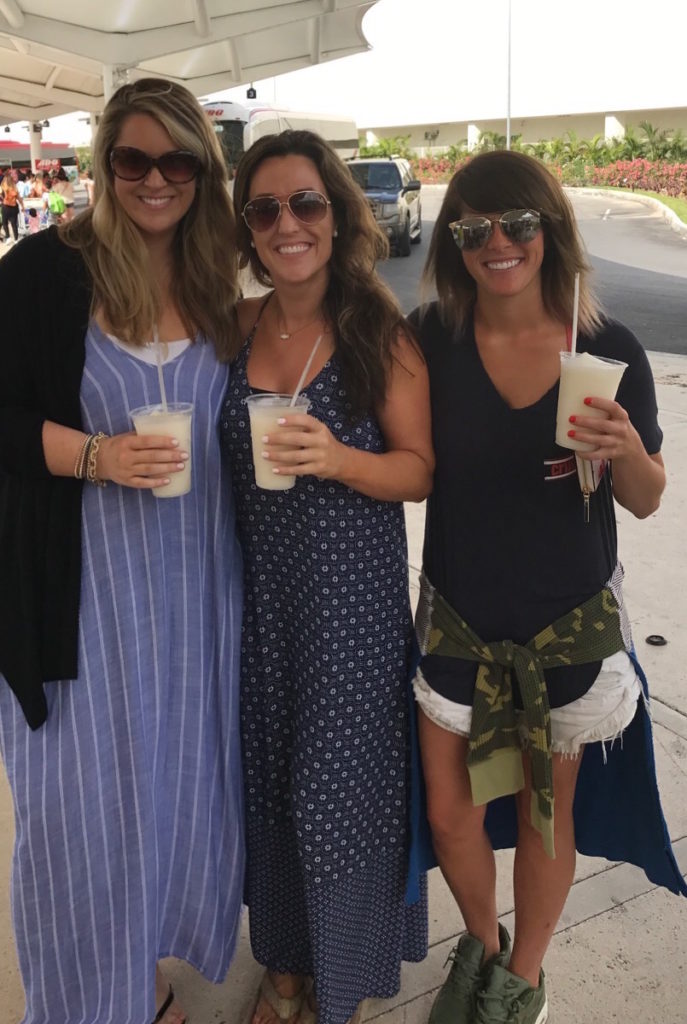 The girls one night before dinner.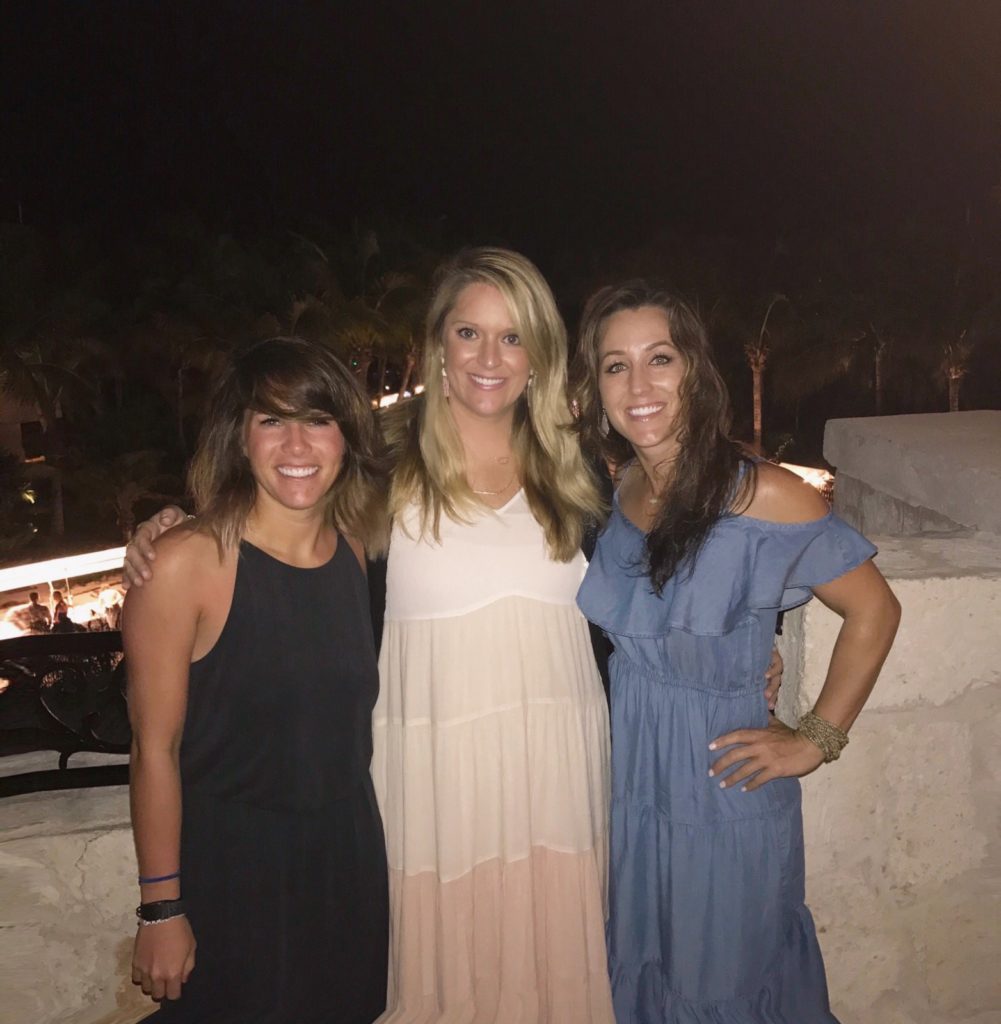 My sweet friends Susie (left) & Leslie (right)
DRESS| EARRINGS| WRAP| SANDALS …..Leslie's DRESS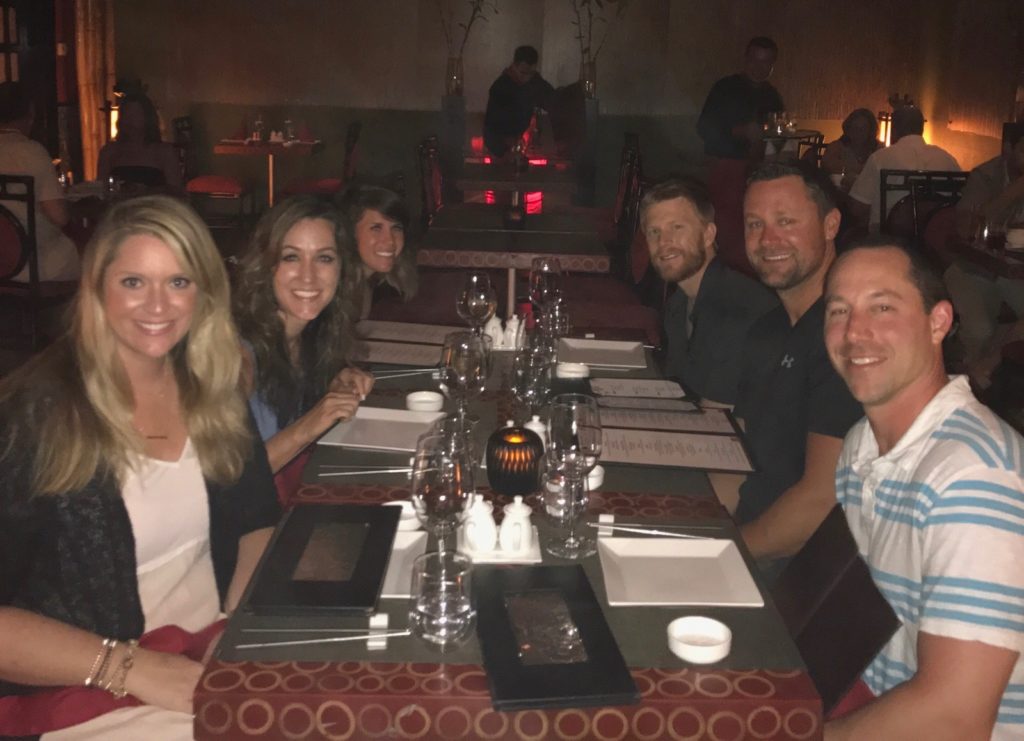 The whole crew at dinner.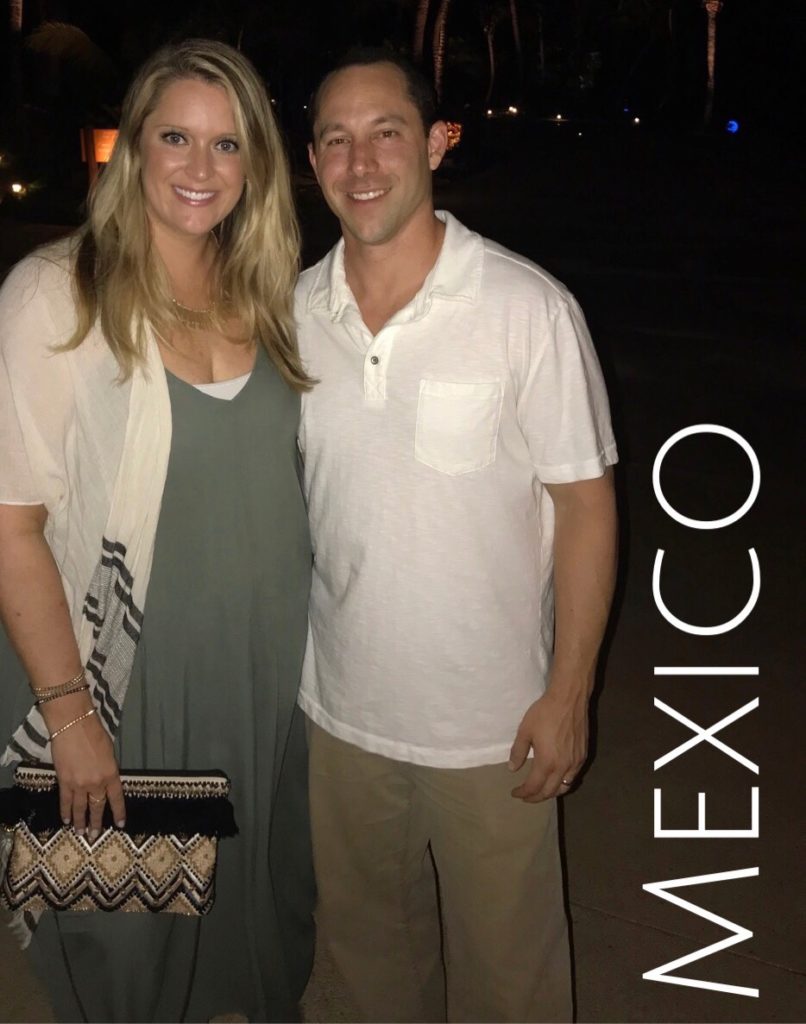 DRESS|WRAP|CLUTCH|RING|NECKLACE|BRACELETS|SHOES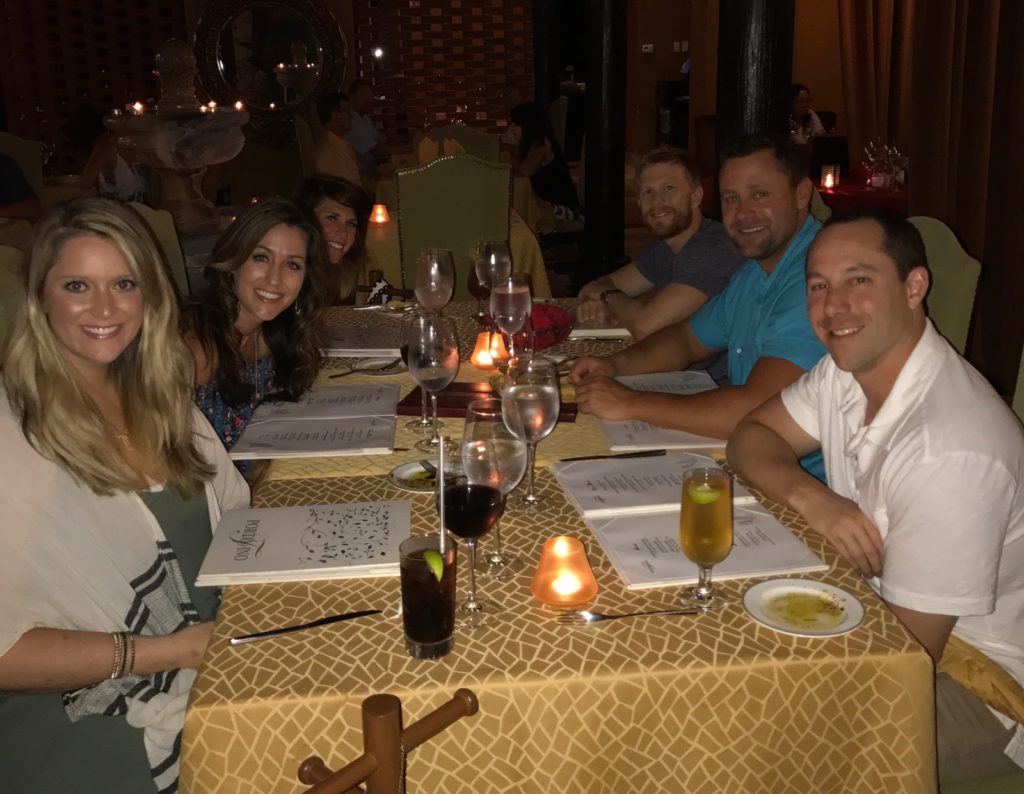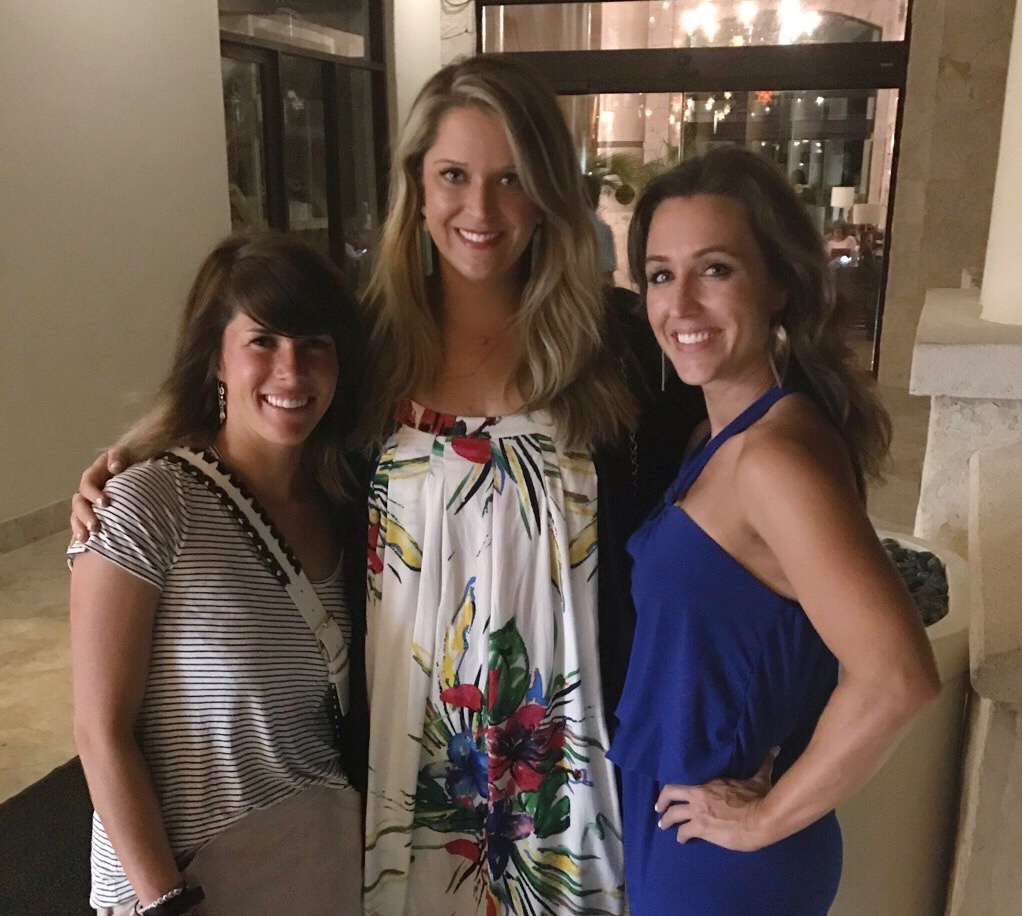 DRESS| EARRINGS| SANDALS| CLUTCH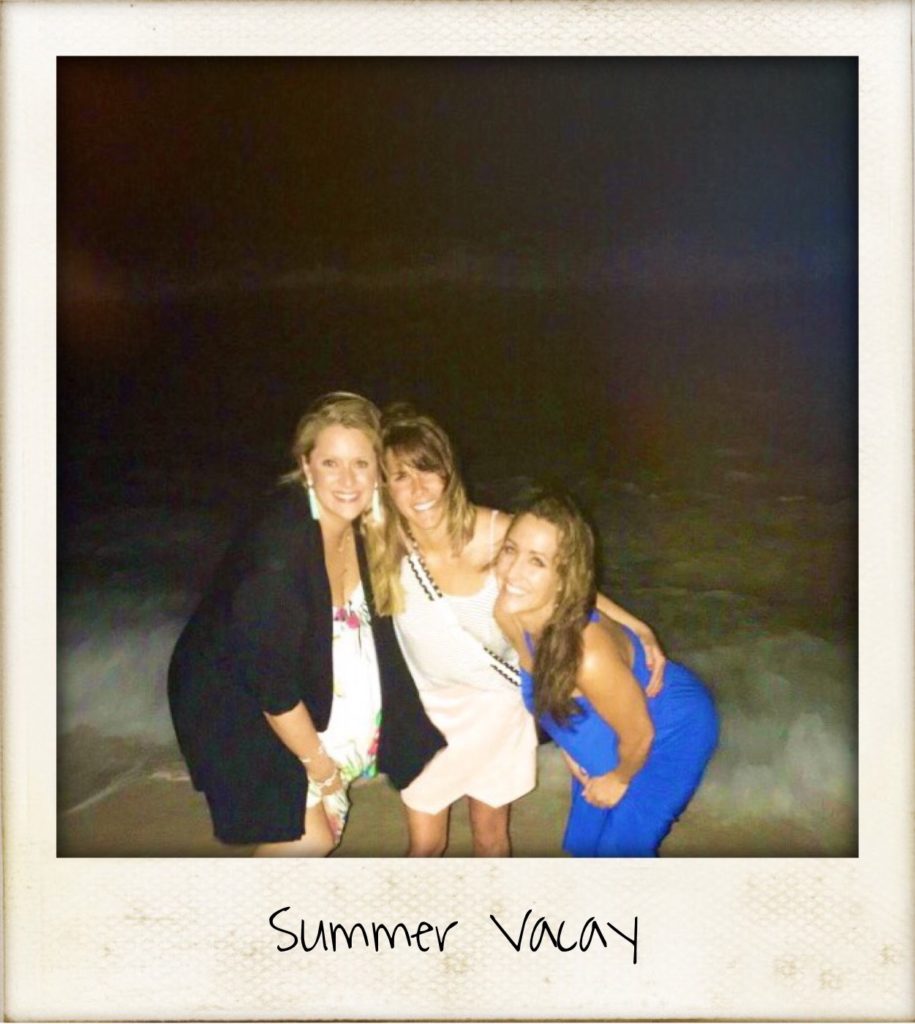 So if you follow my IG Stories you saw my huge self tanner fail!!  I mean….WOW….it was bad!  I went to a place where they spray you directly.  I have done this many many times, but this particular time my foot bootie fell off.  I asked the lady spraying me if this was a problem and she said "no, it would be fine".  Ha…."it will be fine she said"….it "won't stain" she said…LIES.  HAHA.  The floor looked completely dry in the place, but I guess a ton of residue was on the ground so it got all over the bottom of my foot.  Evidence below!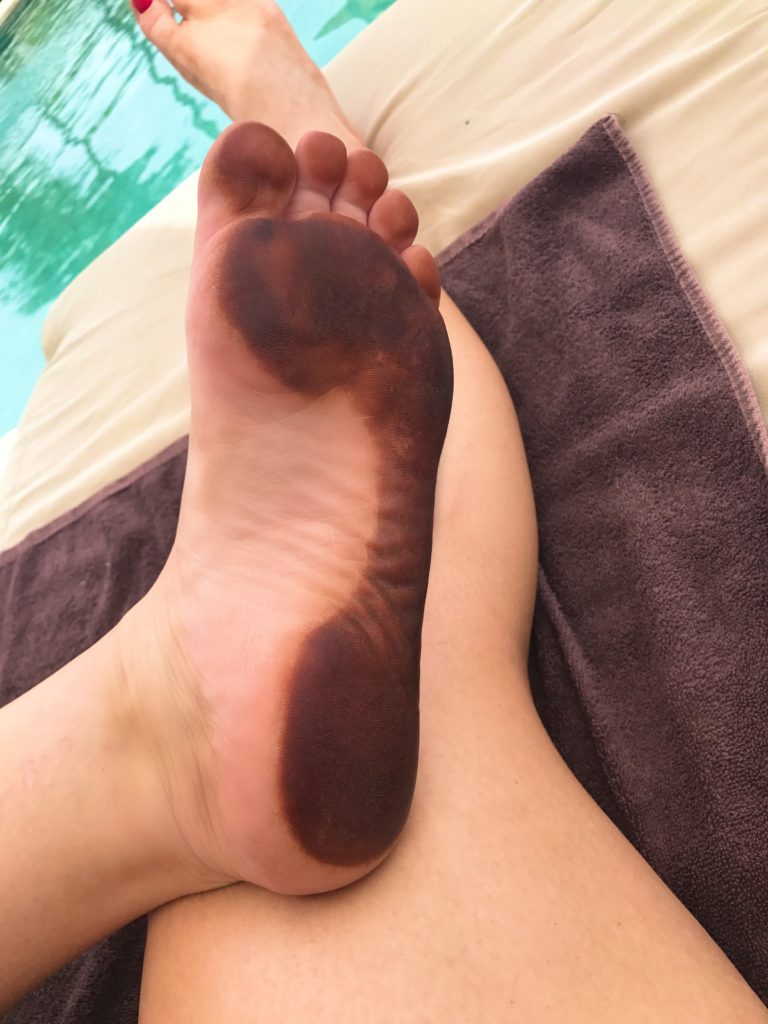 I mean….come on!  How bad is that???!!!!!!!  I spend the next 4 days trying to hide my foot while laying out.  That is not very easy to do!  Luckily the sand, ocean and chlorine made it look a lot better, but this picture is from day 1!!
Look how amazing this beach/ocean is.  I could definitely get used to that!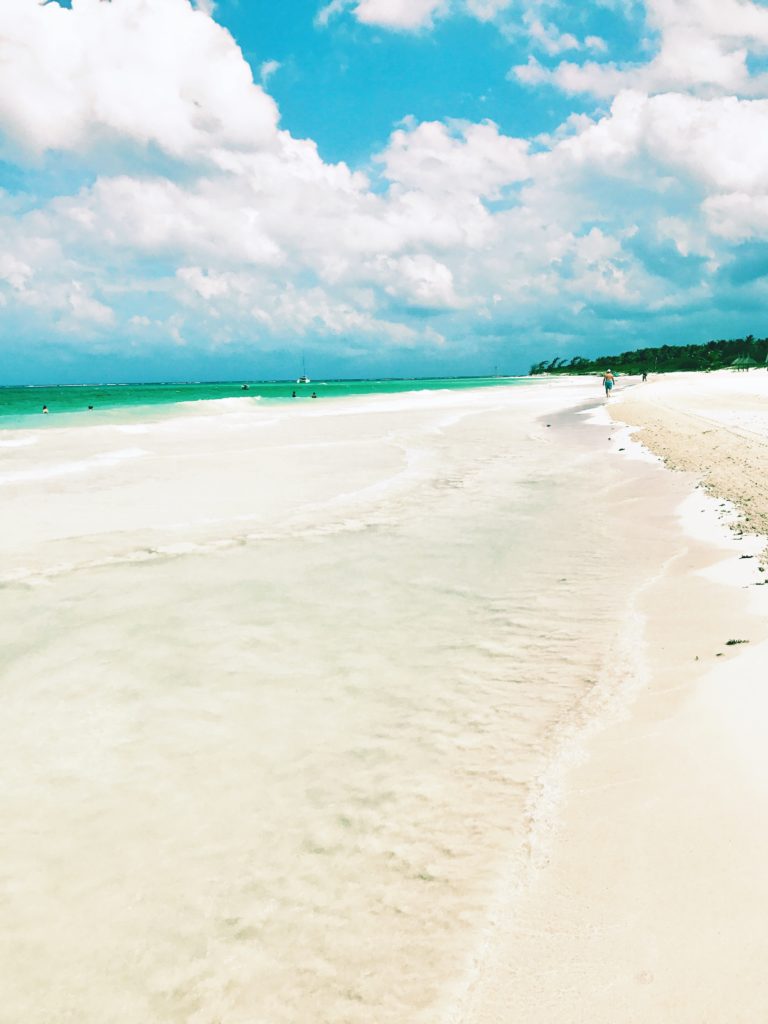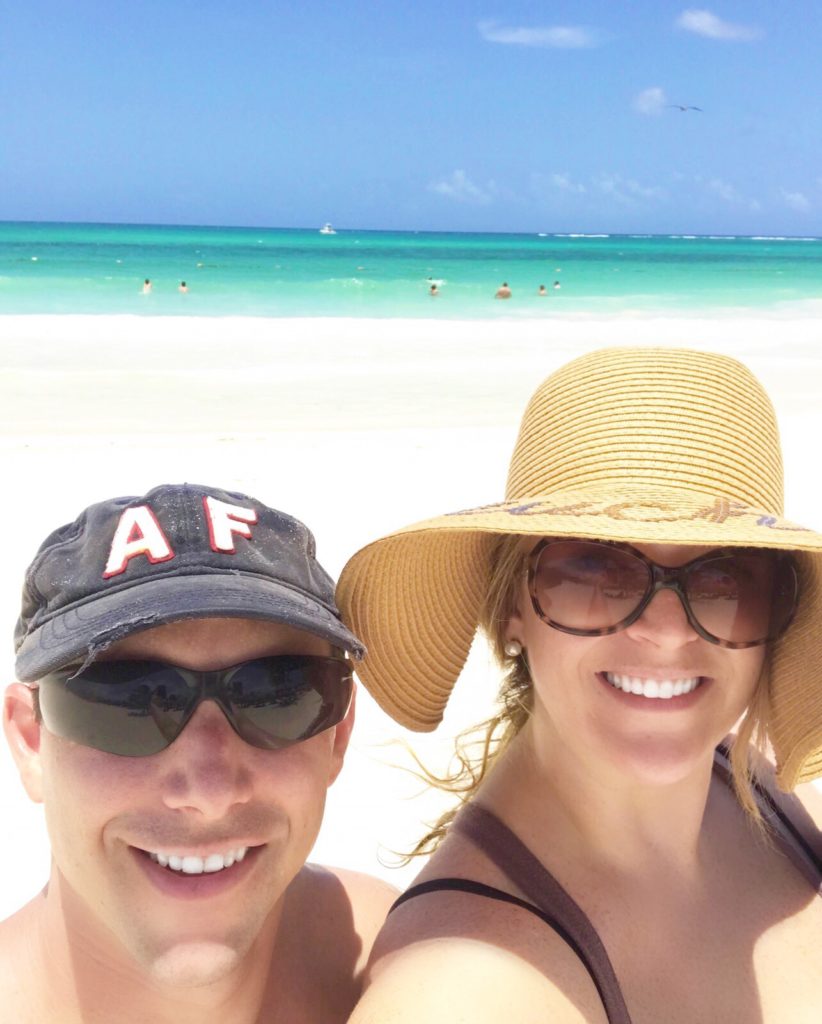 You can ready more about what I packed for our trip here.  I lived in sun hats, swimsuits and cover ups!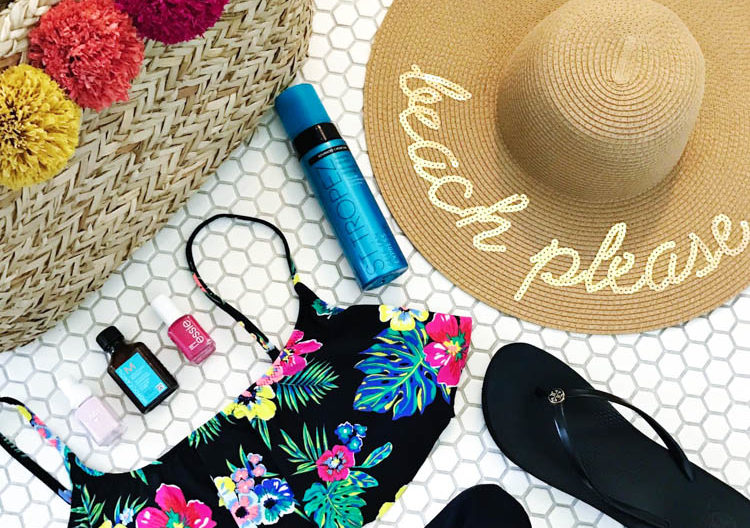 I also shared some beach/pool vacay must haves here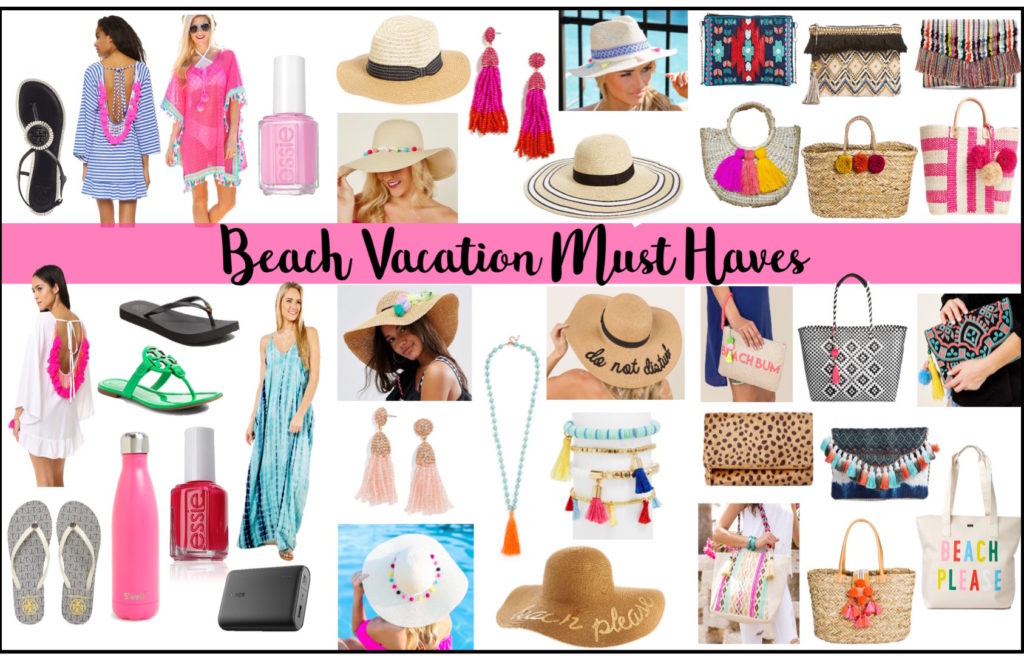 .
Do you have any fun summer vacation plans??
**This post contains some affiliate links.  If you purchase I may receive a small commission.  Thank you**