I am writing this post from one of my favorite spots…my bed!  Haha.  Seems appropriate for this post!  When you walk into someones bedroom the first thing that stands out is the bed.  Just like a kitchen is the heart of the home, the bed is the heart of the bedroom.  I love seeing a beautiful upholstered bed with lots of cozy linens! I have been on the hunt for  beautiful upholstered headboards so today I am sharing some of my favorites with you!  Neutral.Linen.Tufting…oh my!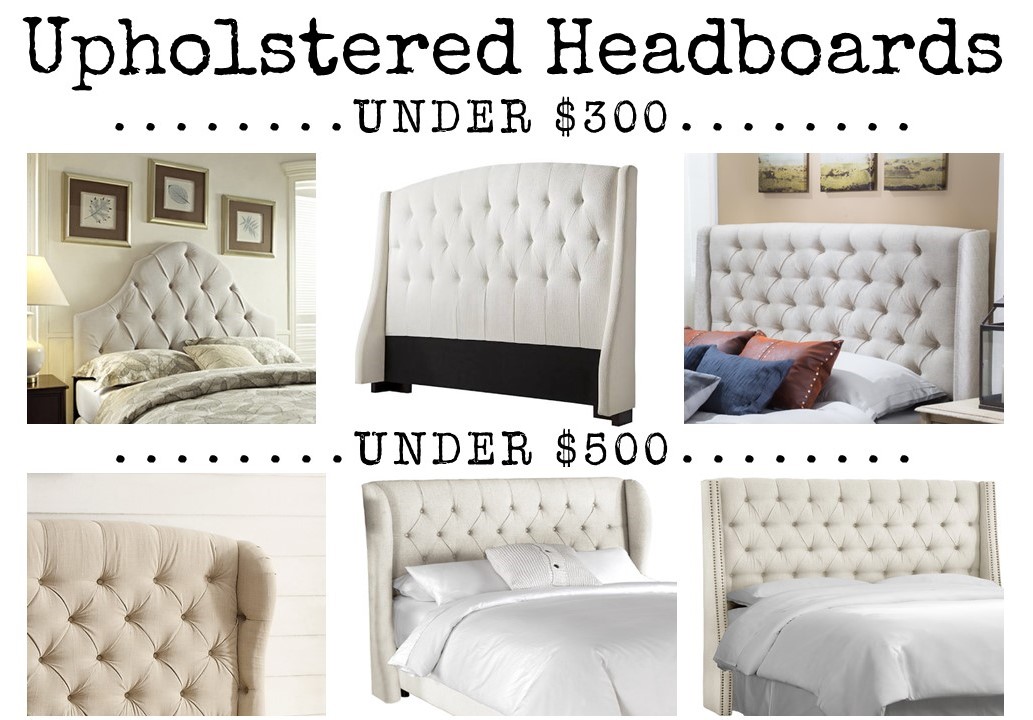 **Queen size pricing…most beds come in multiple color options**
If you are looking for style on a budget or want something simple for a kids room….this is a great option!
Tufted Headboard at ONLY $100! Click HERE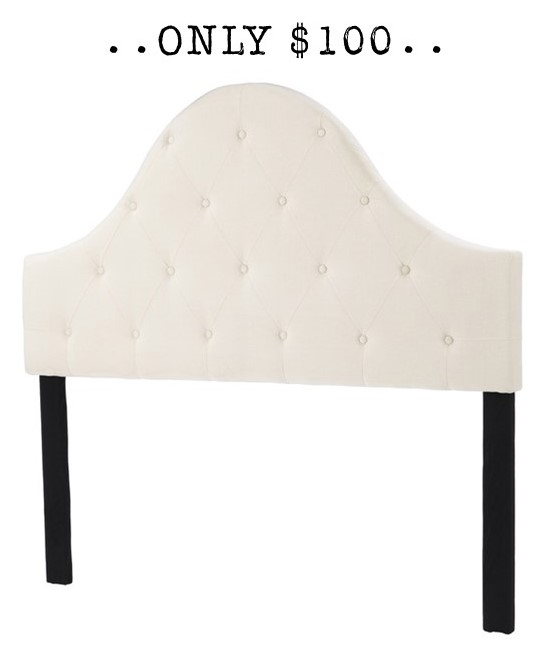 Here is a beautiful bedroom by Bassett furniture for some inspiration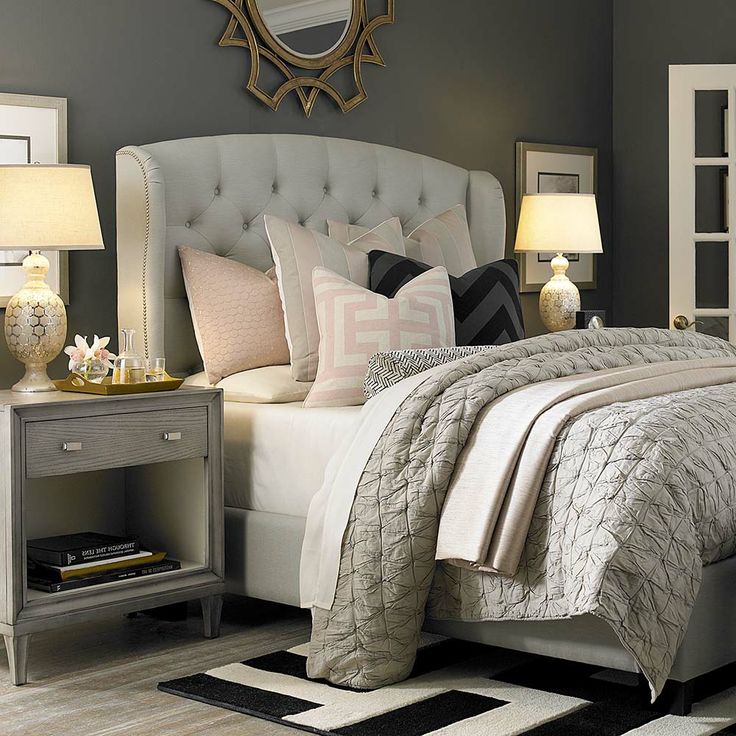 In Avery's room and our guest room I took an old fireplace mantle and tufted the inside.  You can read about that HERE.
If you are not looking for a DIY project the headboards above are great options!
Sweet Dreams!
If you want to remember these upholstered headboards later be sure to Pin this photo.