Every year I look forward to the McKinney holiday home tour.  It is the first weekend in December and helps kick off the holiday season for me.  5-6 adorable homes are all decorated for the holidays and I just love looking at everyone's style!  Welcome to the 2017 McKinney Holiday Home Tour. . .Part 1.
Rebekah from A Blissful Nest and I have been going together for the last few years and it is such a fun day.   If you follow along on Instagram stories you saw some sneaks of these homes.  The homes in McKinney are so adorable and have tons of character.  Every home has it's unique style.
2017 MCKINNEY HOLIDAY HOME TOUR: PART 1
1st HOME
Disclaimer: please ignore the bad photo quality.  These were taken from my iPhone with really tricky lighting
The first home we went to had this adorable phone booth in the front and look at that curb appeal.  The inside was shiplap paradise.  They had tons of original shiplap and incredible vintage brick through the entire home.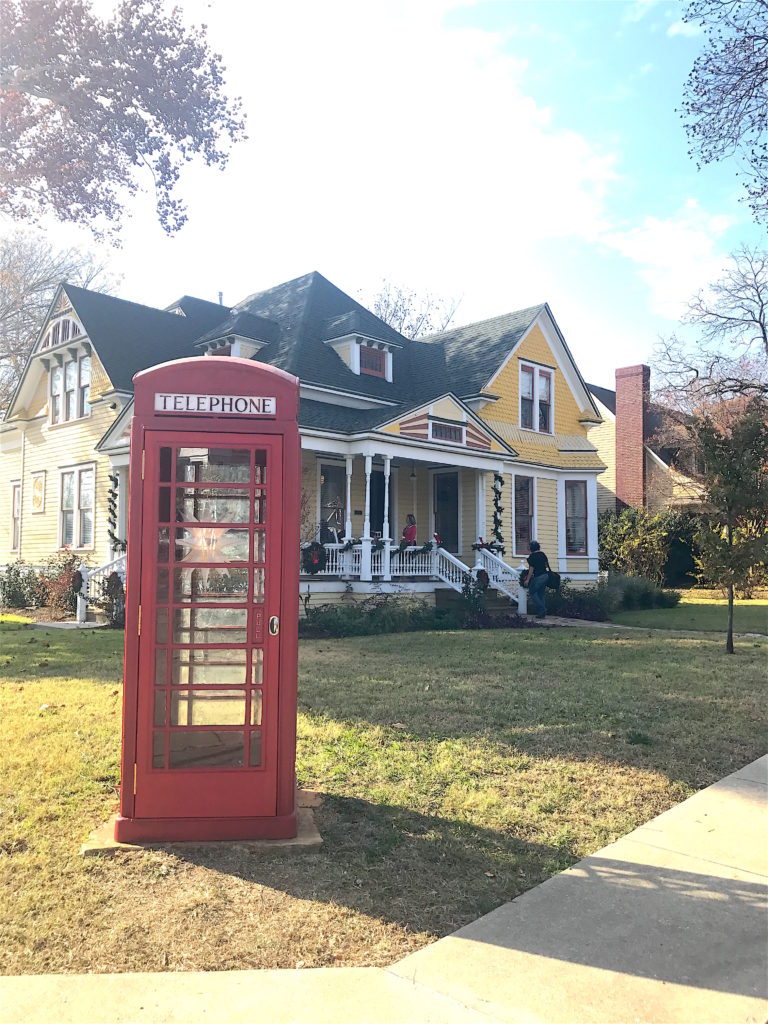 Look at these amazing brick floors!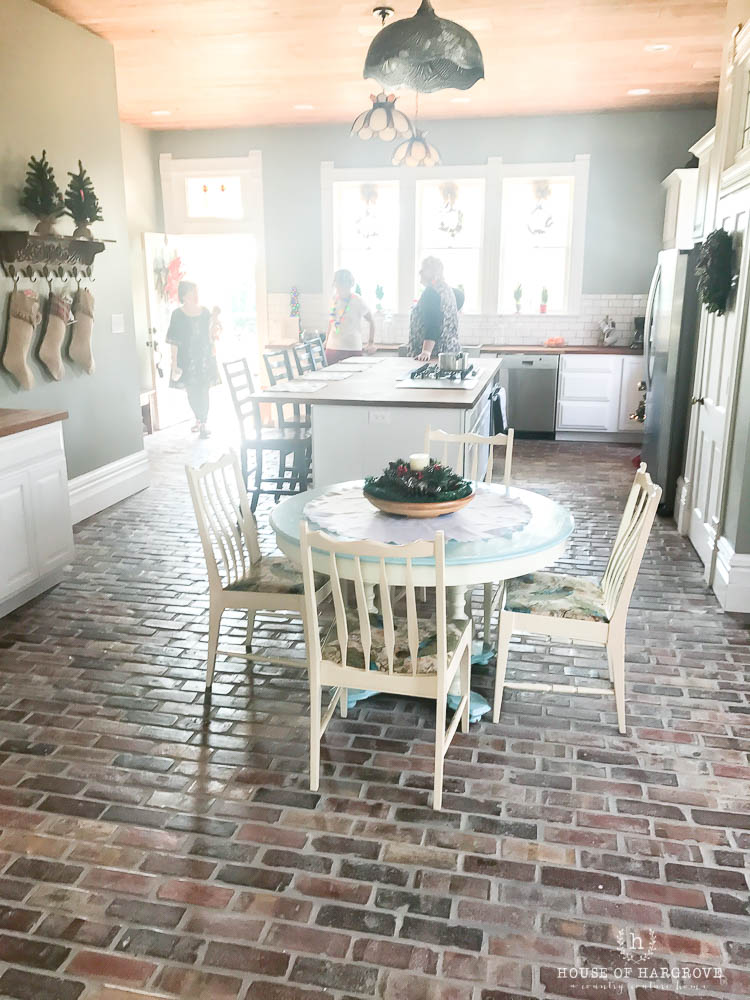 Ok, have I mentioned how much I love our town of McKinney.  This resident has set up this cute display in his front yard and anyone is allowed to go there and take photos in front of it! How amazing is that!  We saw a family taking their Christmas photos in front of it!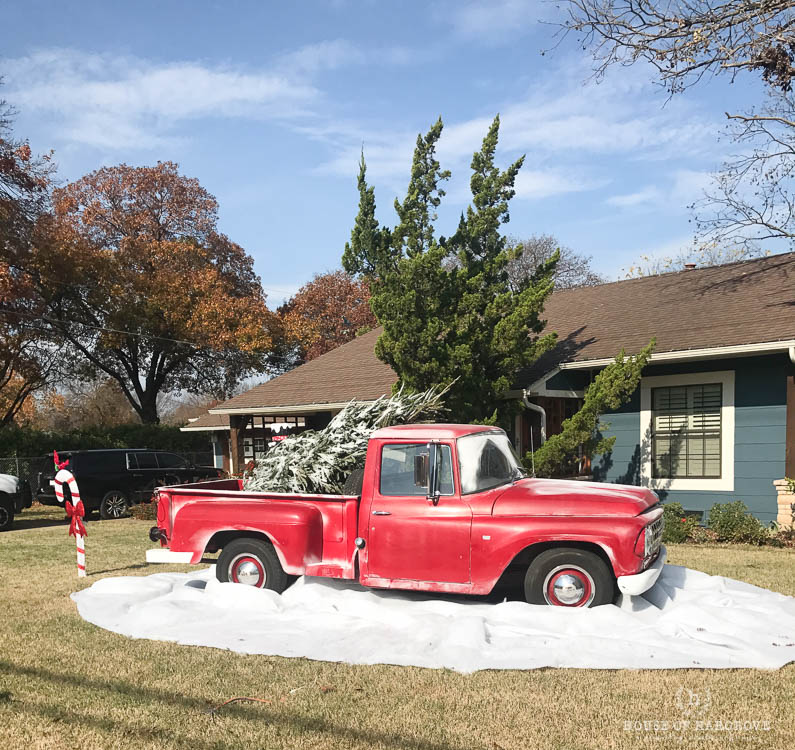 2nd HOUSE
This home had many cool features, but the 2 that stood out to me the most were the cool floor and wall treatments.  Look at these floors!!  This was the laundry room off the kitchen and it was also the playroom.  The entire floor is made from colorful yardsticks.  How cool is that?!!  I just love this unique detail.
This neat room was the sewing/craft room and this feature wall is completely decorated with old blinds they found in the home.  She took the blinds apart and attached them to the wall.  So creative!!!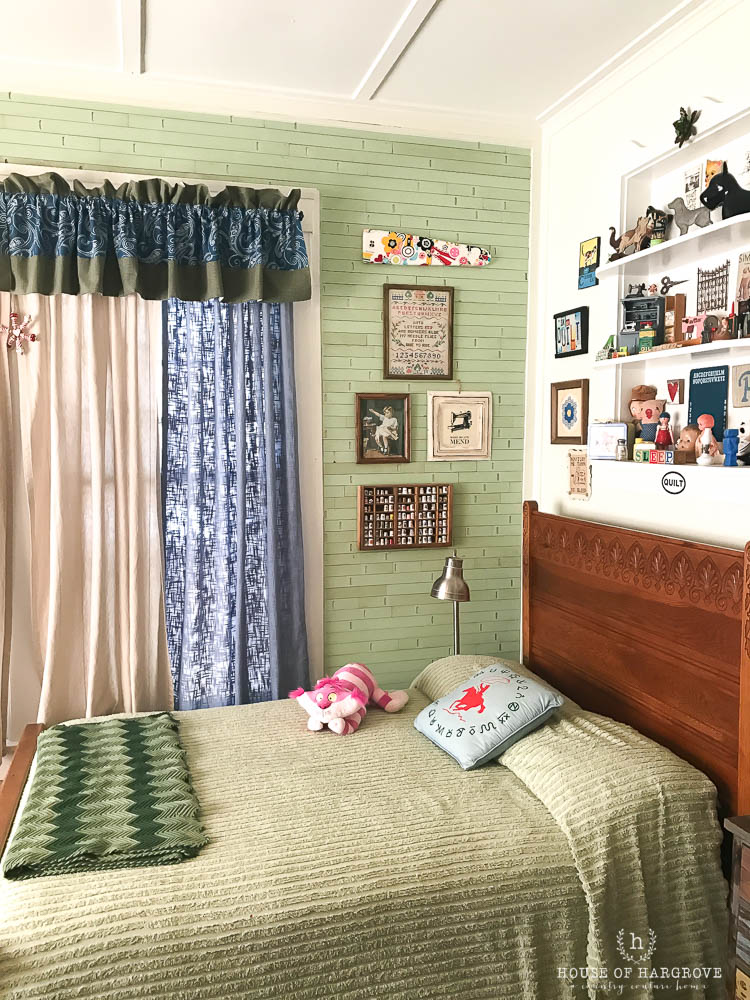 Here is another view of the wall!  I just love it when decor has stories!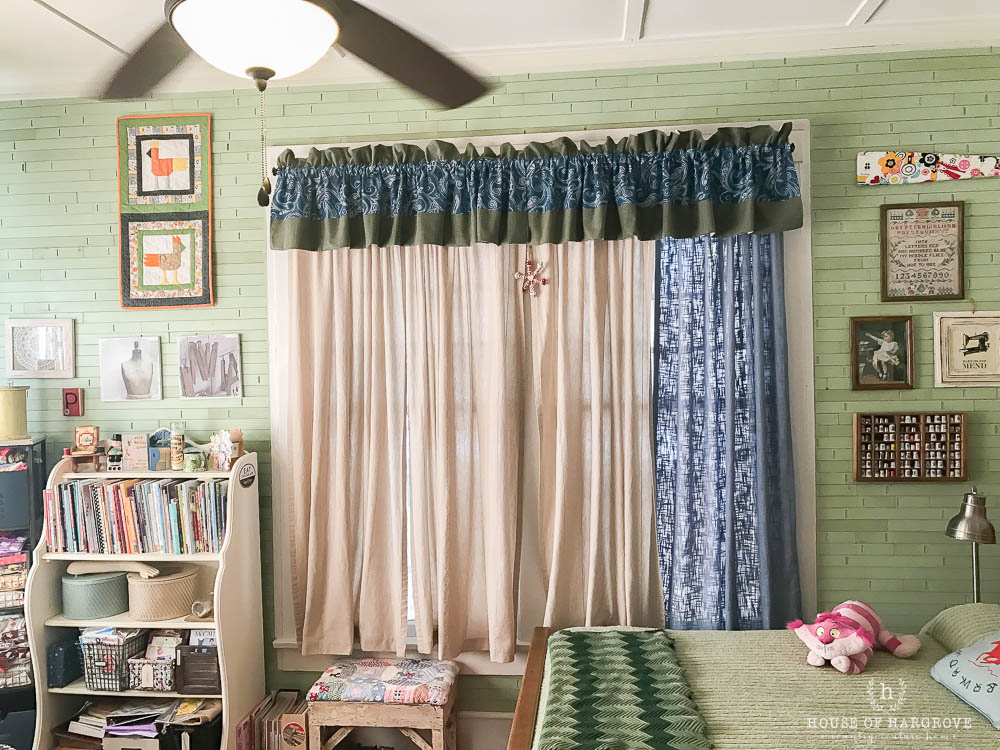 This was on the side of a back cottage of one of the homes.  Such a cute little cocoa stand with that pillow!!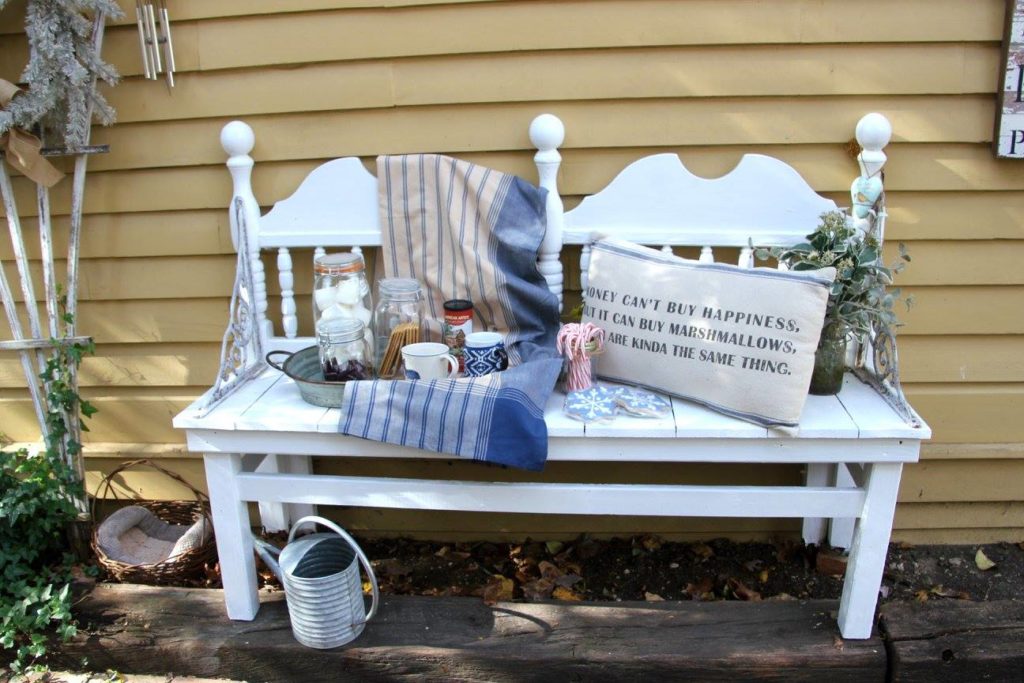 Another cute shot of the outside of this cottage.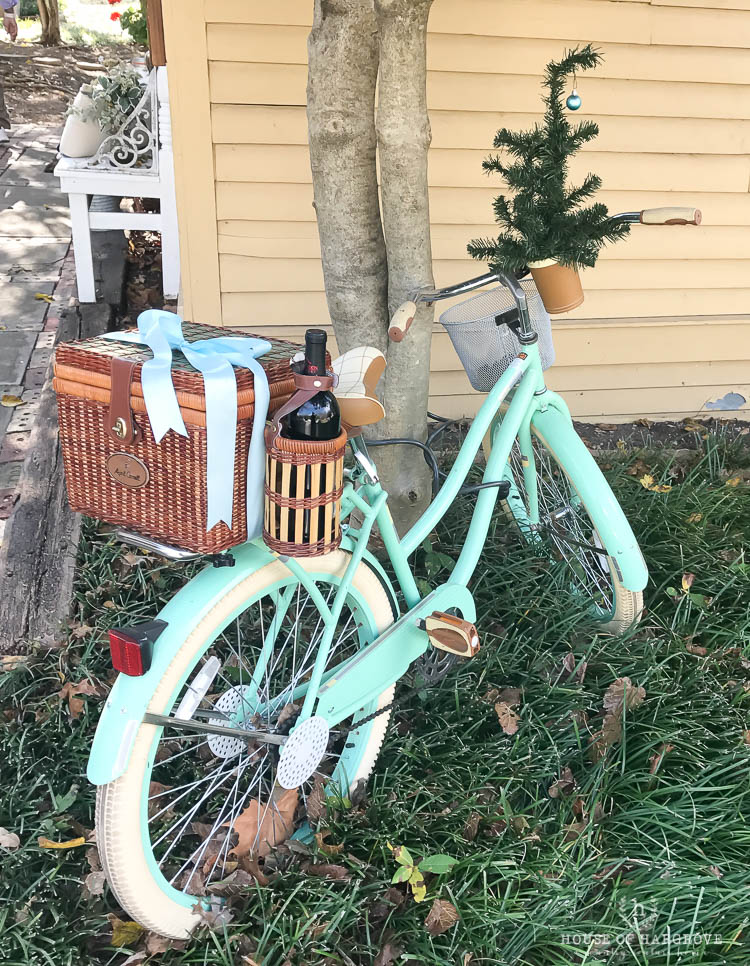 This home was not on the tour, but I had to share it because it is the perfect little holiday house!!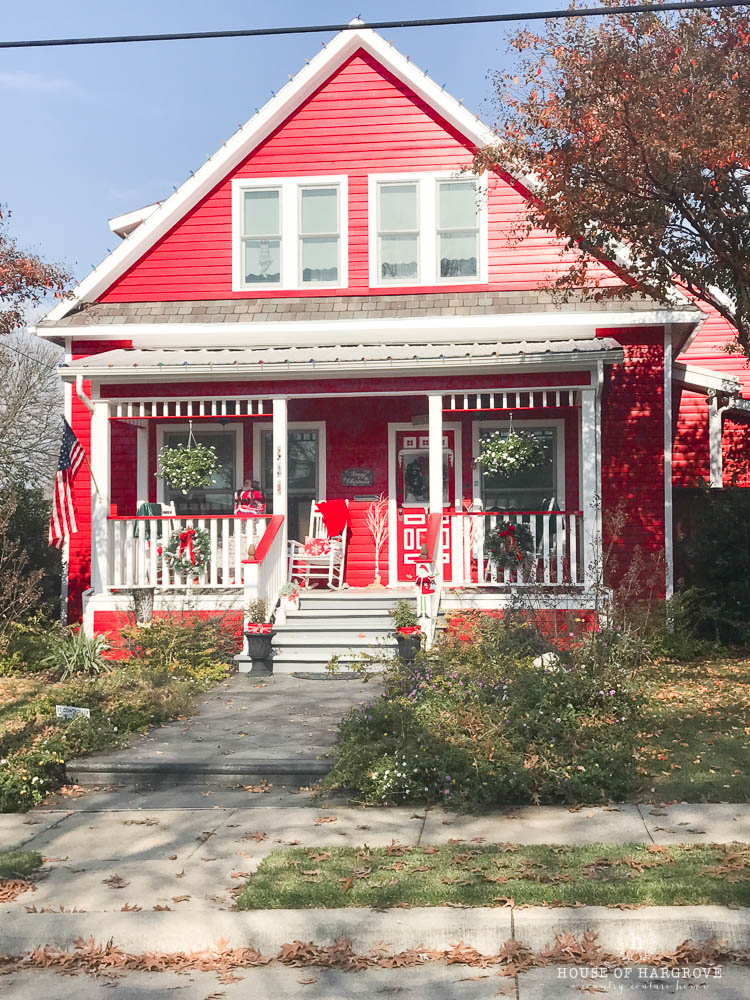 Another beautiful home in downtown McKinney.  If you live nearby you need to just drive around this area.  Everything is so unique!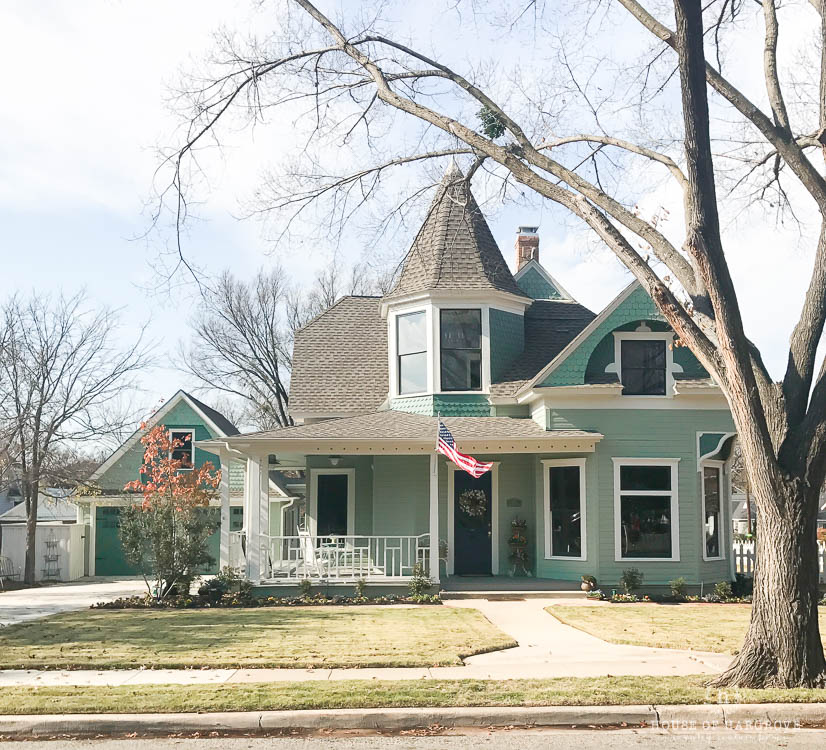 3rd House
This home had been completely redone and they combined vintage, modern and industrial touches to the home.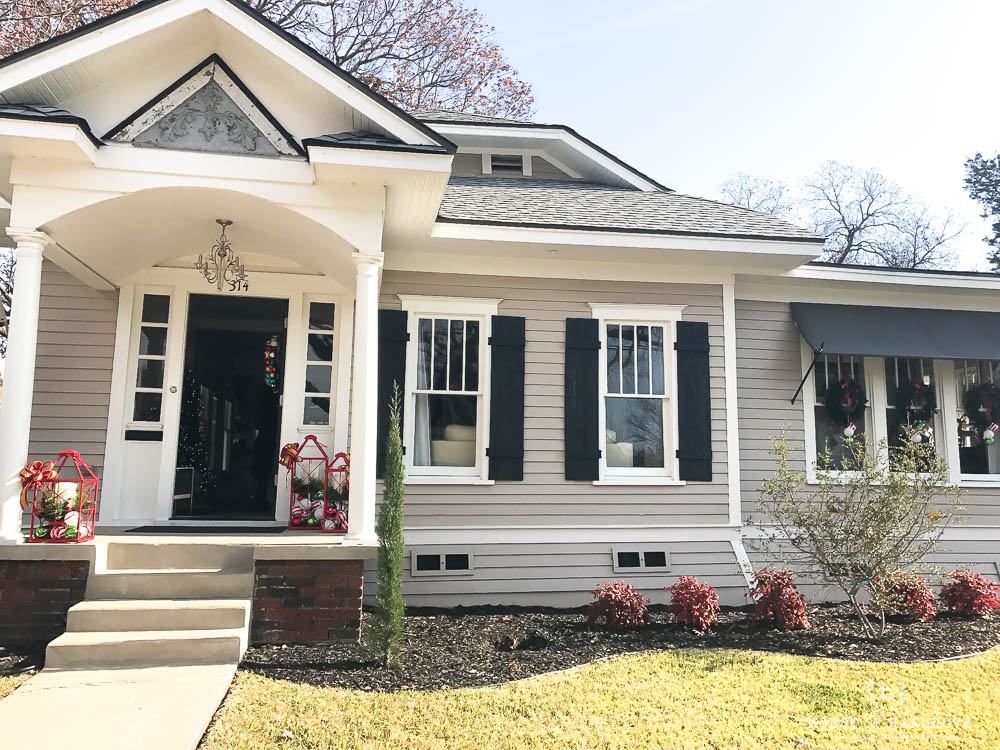 This was the view right when you walk in!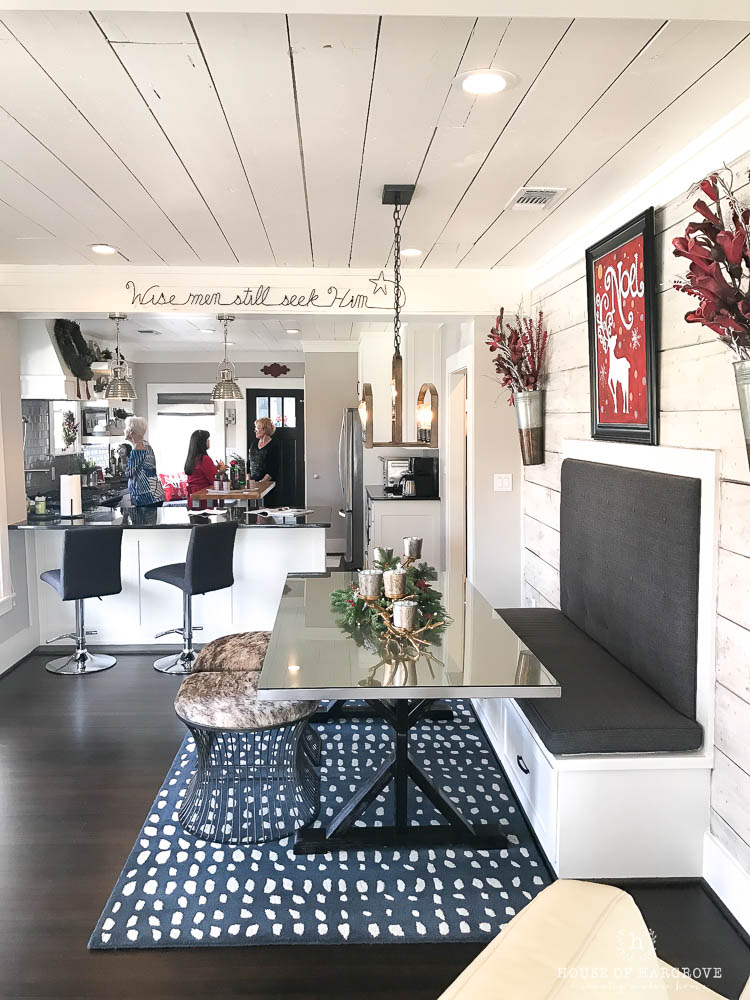 and here was an incredible barn door in the bedroom.
Like I mentioned if you follow me on Instagram stories I shared tons of these home tours, but I wanted to share some of my favorite shots from the tour.  Be sure to check out PART 2 of the tour tomorrow because the last home was my favorite!!
SEE PREVIOUS MCKINNEY HOME TOURS