Yesterday, I shared part 1 of the 2017 McKinney Holiday Home Tour and today I saved the best for last.  Every year there is always 1 home that stands out to me and this home was the one!  Welcome to Part 2 of the 2017 Mckinney Holiday Home Tour.
2017 MCKINNEY HOLIDAY HOME TOUR: PART 2
We saved the best for last!  I so wish I would have had my good camera because it is hard to get great photos with an iPhone, but these were the best I could do.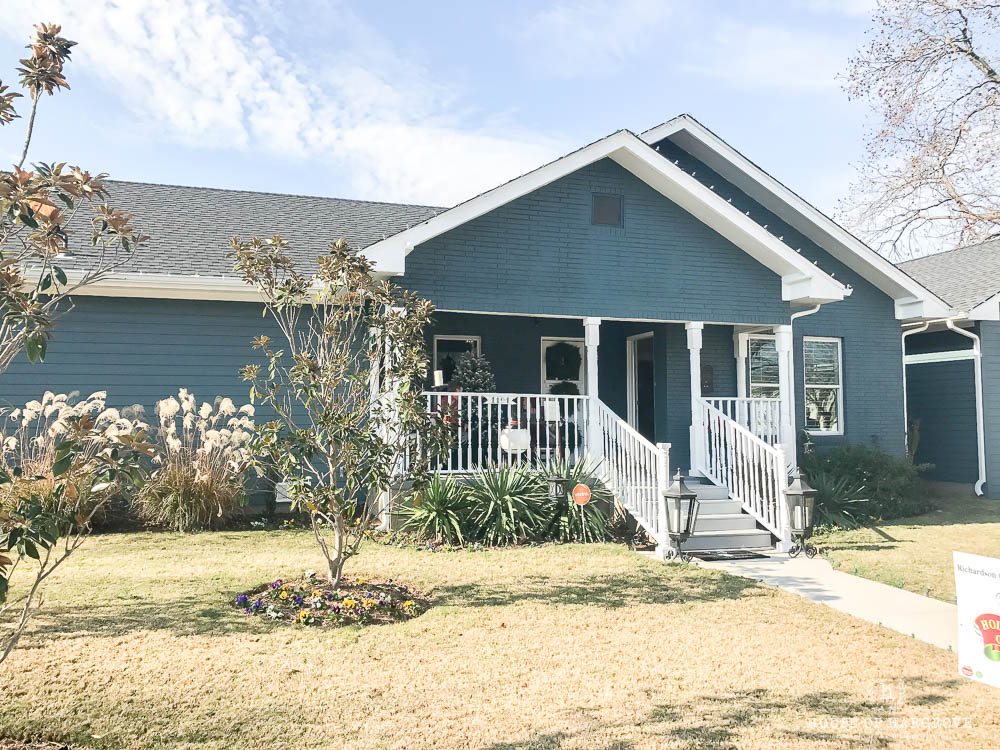 The entire interior was bright, white and airy!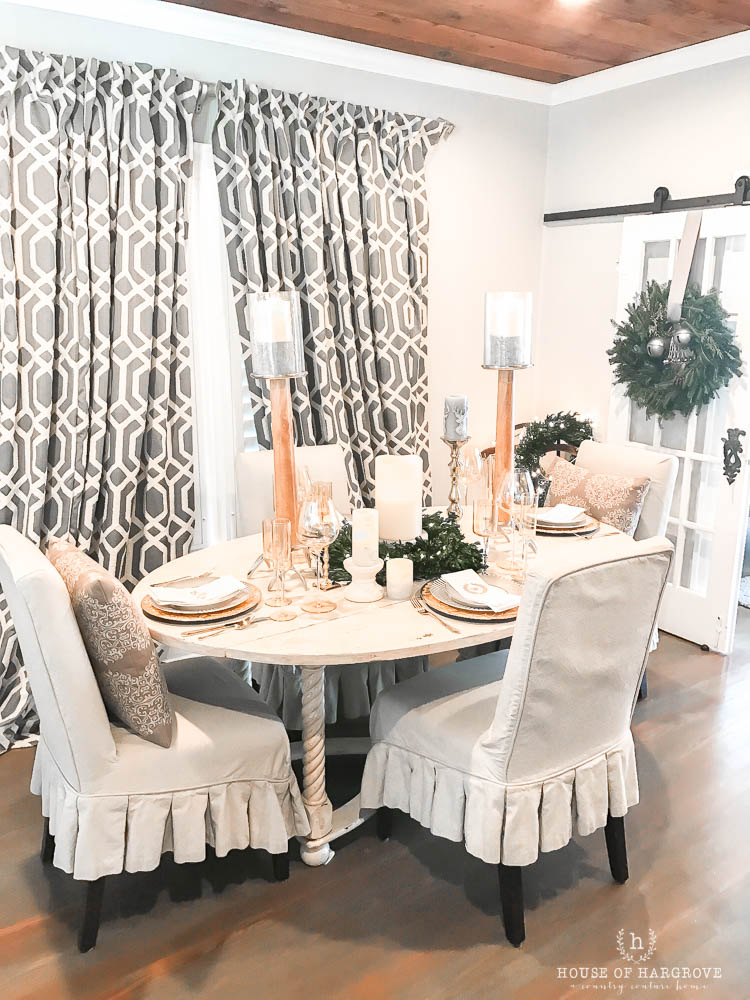 The ceiling was shiplap and the owner used tons of old doors and vintage architecture to add to the character of the home.
Through those sliding doors was the entry to the home.  There is a little front sitting room when you enter and then the eating area into the kitchen.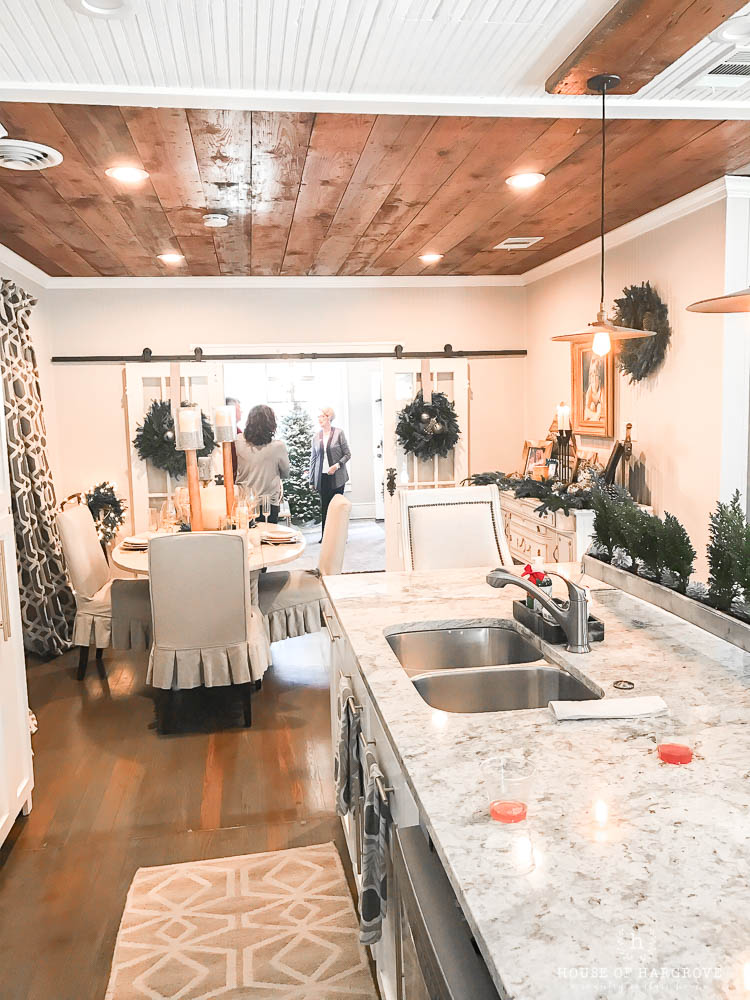 Here is one of the bedrooms.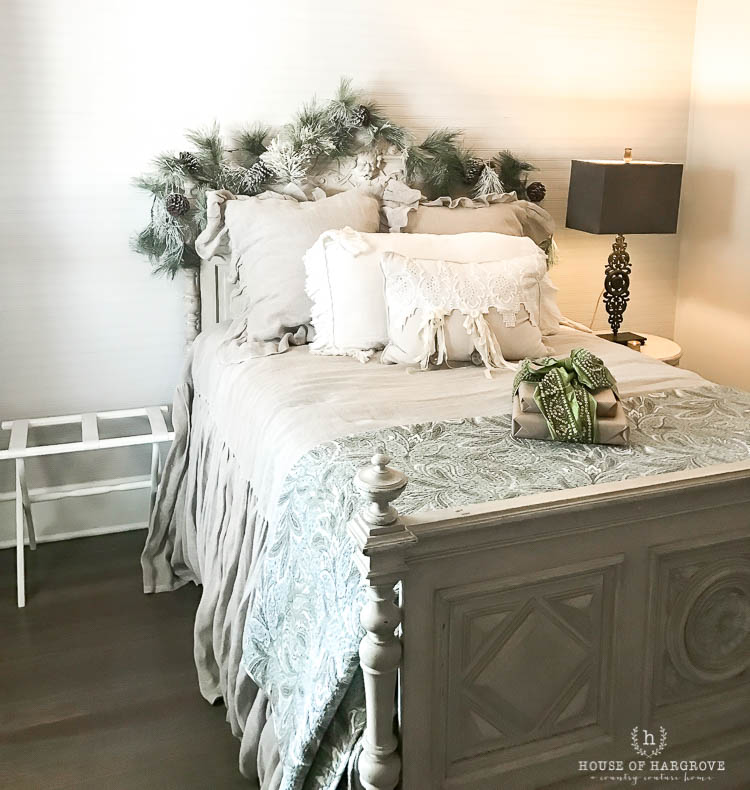 cute little bathroom. . .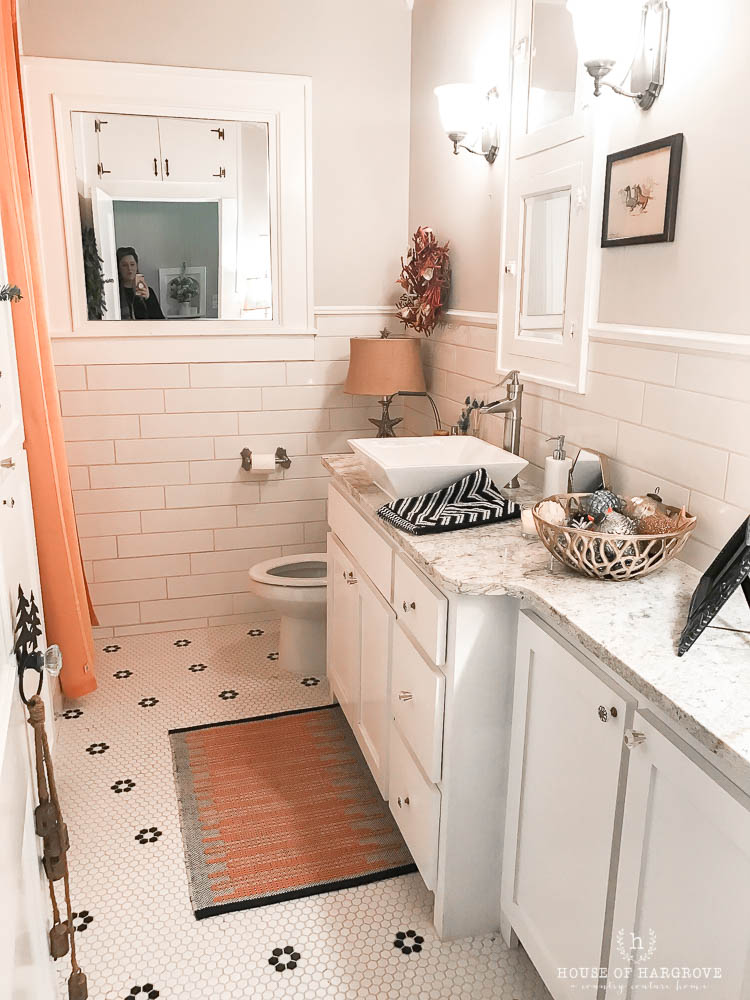 Beautiful master bedroom with cool sliding door.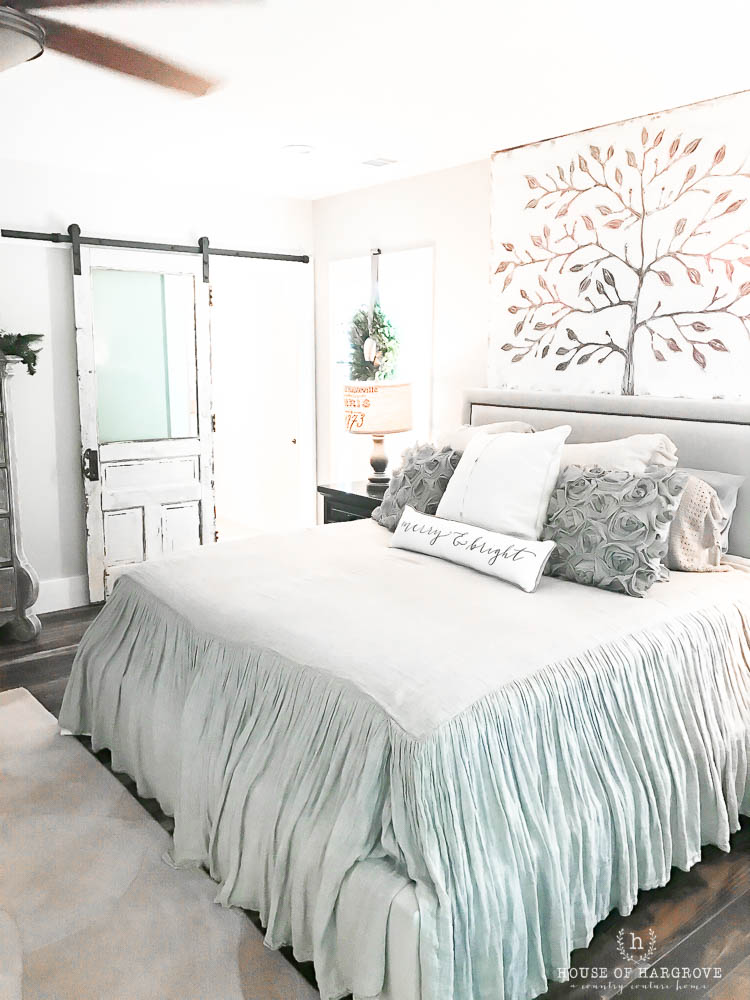 Master bathroom. . .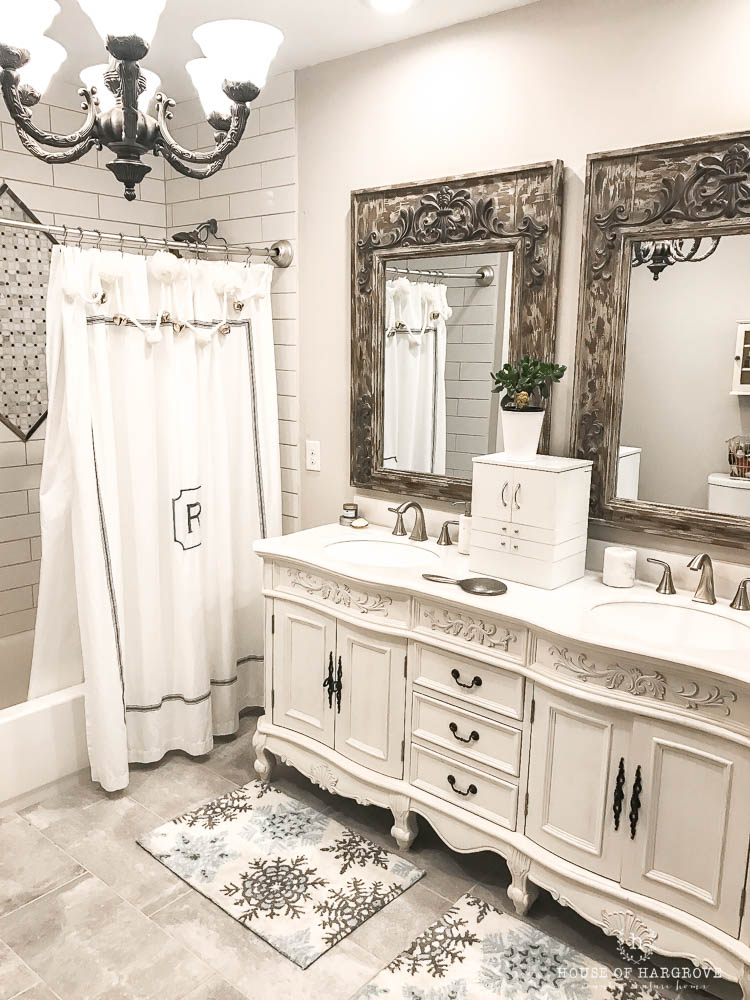 Family Room. . .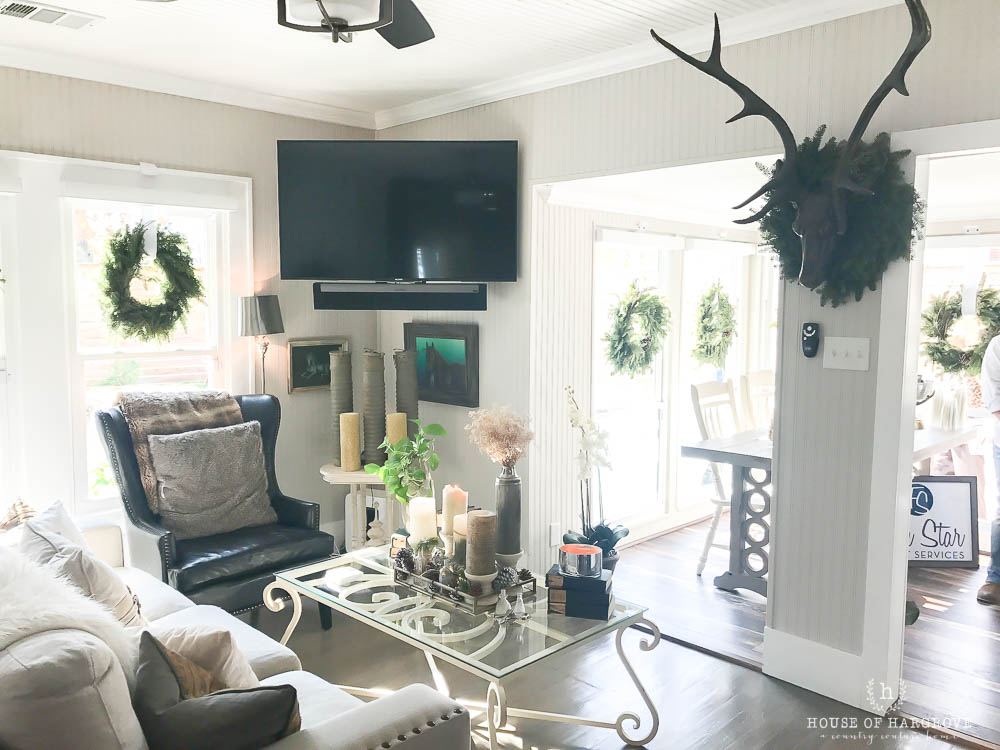 Amazing sunroom off the living room. . .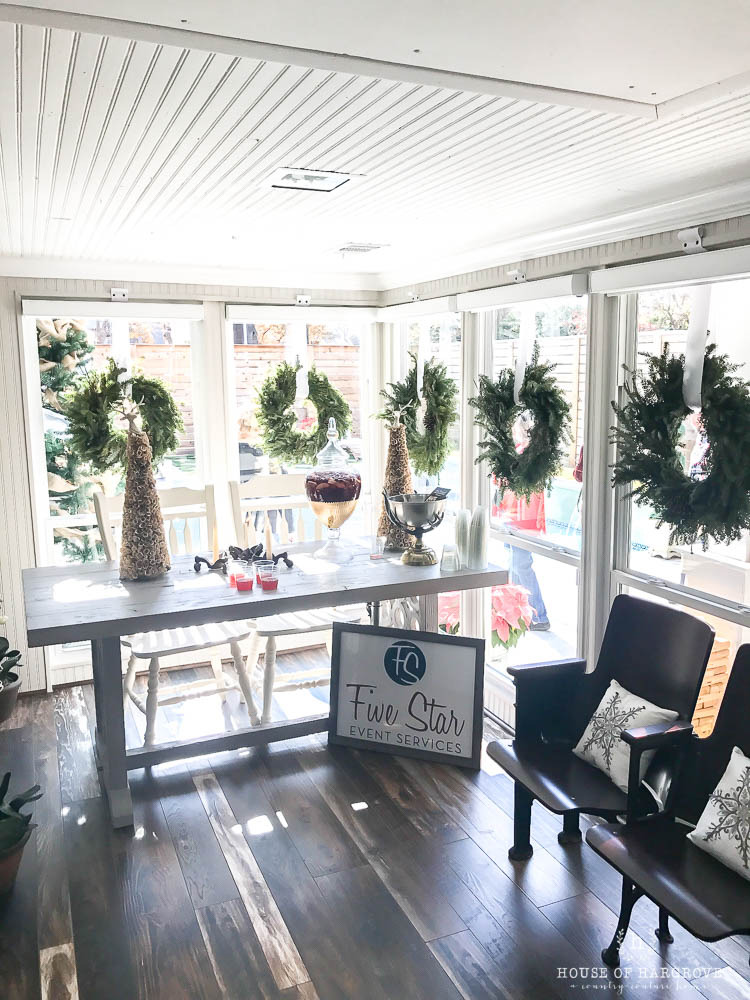 Then we get to the incredible outdoor space!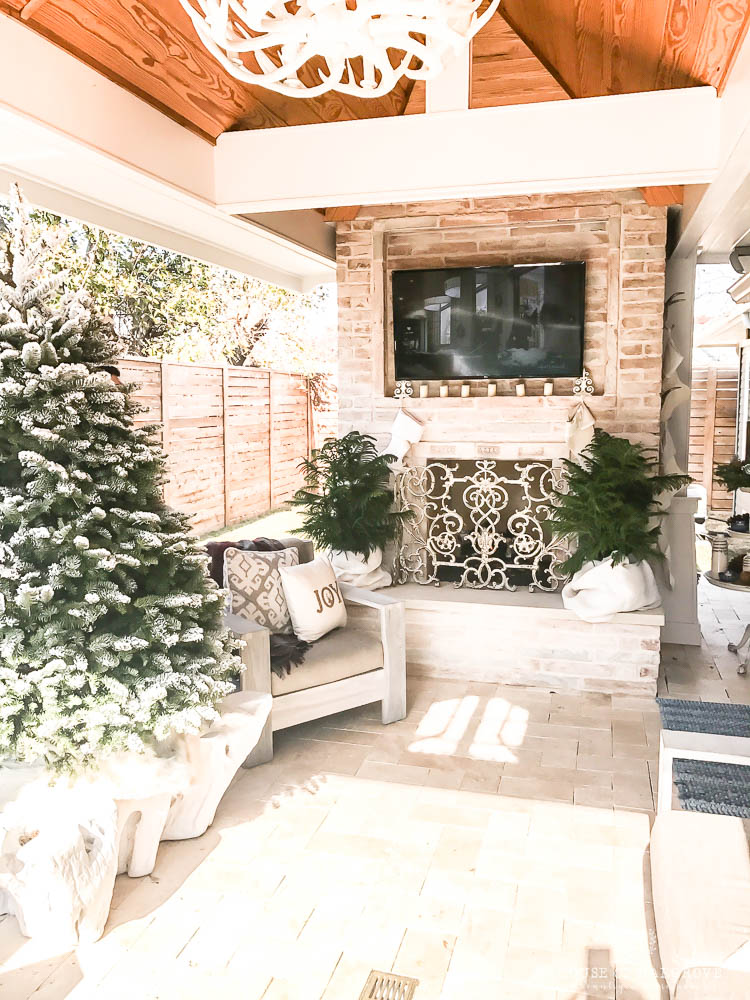 Look at this ceiling and chandelier.  And I love how she incorporated that little vintage window!
Her pool was gorgeous and honestly on this day it was warm enough to hop in.  I love how she has turf in diamond patterns up by the lounge chairs.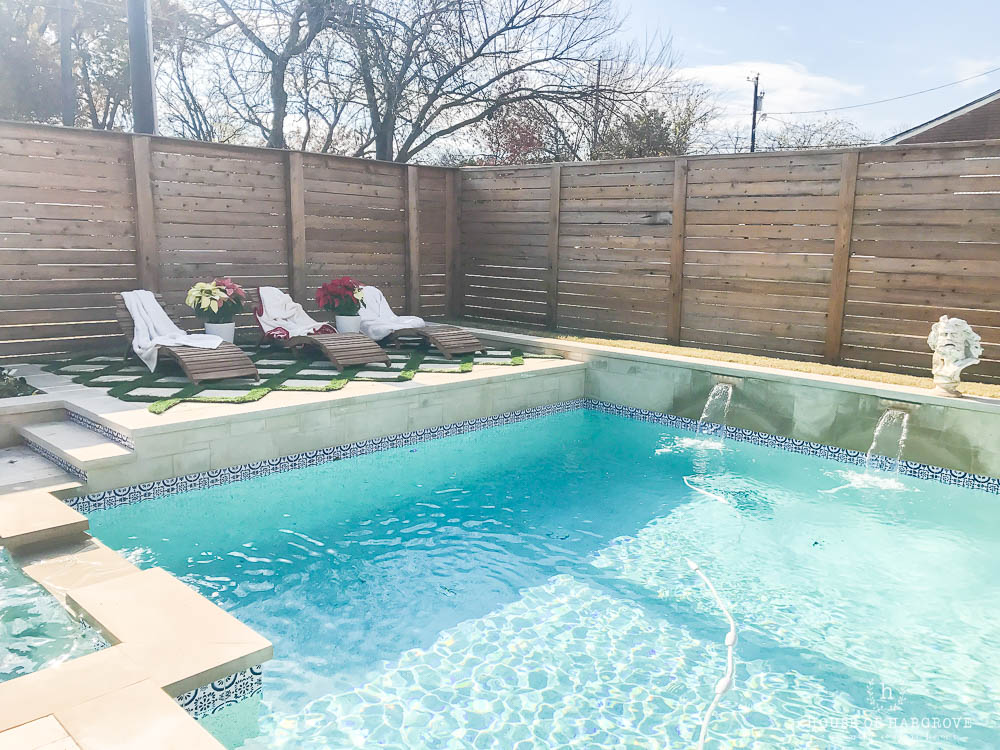 A view of the covered patio part from the other side and you can see a few windows into that sun room.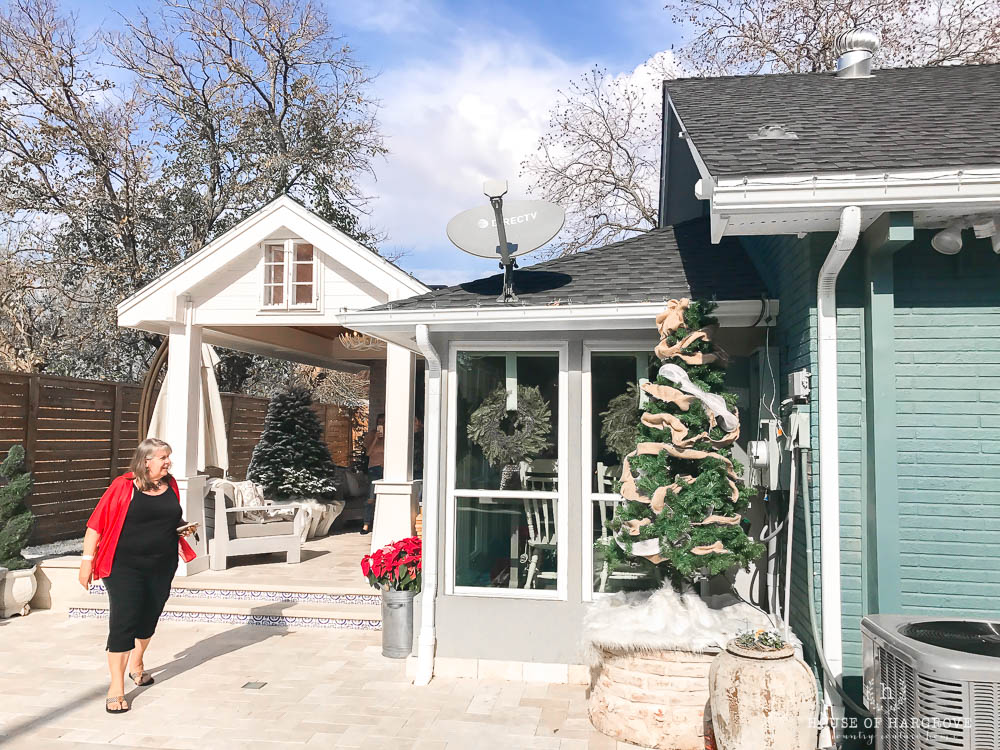 Like I mentioned these photos do not do this amazing home justice.  Hopefully many of you went on the virtual tour with me through Instagram stories when I shared.  I am already looking forward to the Holiday Home Tour next year!!
SEE PREVIOUS MCKINNEY HOME TOURS