Last week and the first part of this week we were in Mexico with our family and our best friends and their family.  We had the best time.  If you watch my Instastories you saw lots of behind the scenes videos/pictures of our trip and the resort.  I got lots of questions so I am going to try to answer all of them.   I had to break our trip into 2 parts bc there was just too much to share.  I will be sharing all the details and full review of our resort in these 2 posts.  Be prepared for lots of pictures of our family Mexico trip 🙂
So….let me start with this disclaimer.  I am always very honest with yall.  It means the world to me that you read my blog, trust my opinions and take my advice.  I don't take that lightly.  Due to that reason I always give you all the true details.  2nd disclaimer….every year my hubby and I go on an adults only trip to Mexico with some friends.   We stay at Secrets Maroma Beach and it is my favorite resort ever!  We have been spoiled rotten.  I honestly cannot think of 1 thing I don't like about it.  The beach is incredible, the food amazing, the service, the pool, the rooms….you name it, I LOVE it!  I would highly recommend this resort to everyone.  We have now been back 3 times because we love it so much.  Having said all of this, I compare every resort to Secrets Maroma Beach so it is hard to live up to that!
This year we were talking to our friends about starting a yearly tradition of going to Mexico on a family trip as well as our couples trip every year.  Since Secrets is an adult only resort we decided to go to DREAMS (Secrets sister property) which is a family resort.  There are tons to choose from, but we picked Dreams Playa Mujeres.  The resort is absolutely beautiful.
DAY 1
We all arrived at the airport spray tanned and ready for a fun week!  This was our friends kiddos first flight so they were very excited.   That is Bradens new picture face.  It looks like he is in pain, but he is actually saying "cheese" during the photo.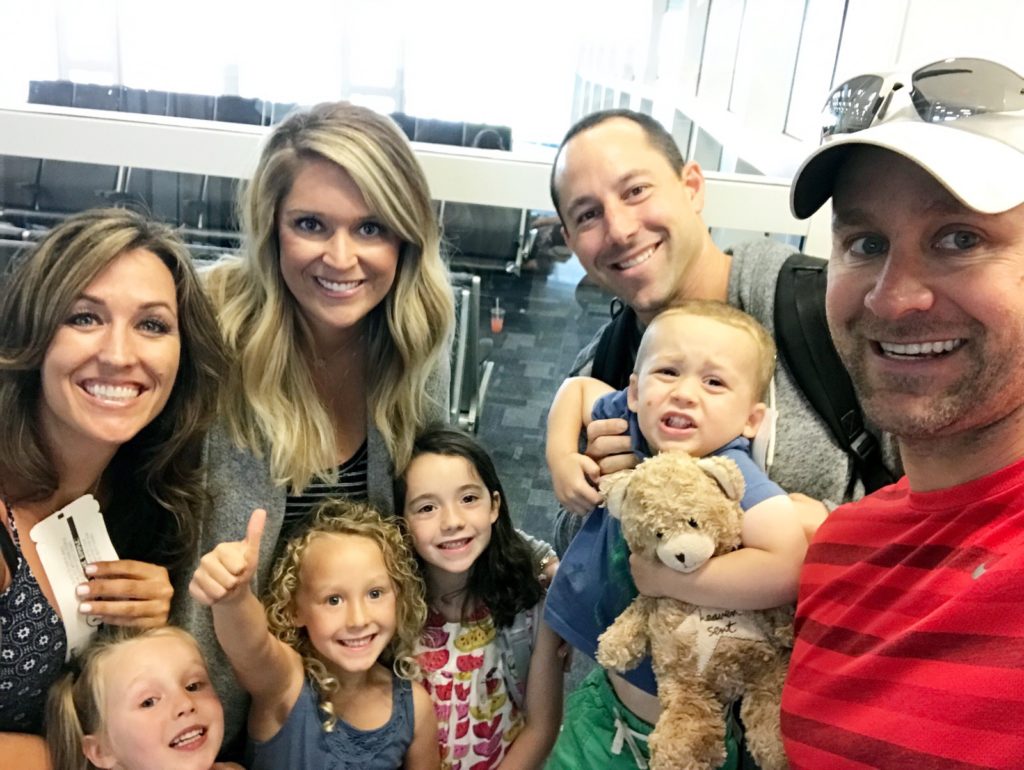 One spray tanned….one didn't 🙂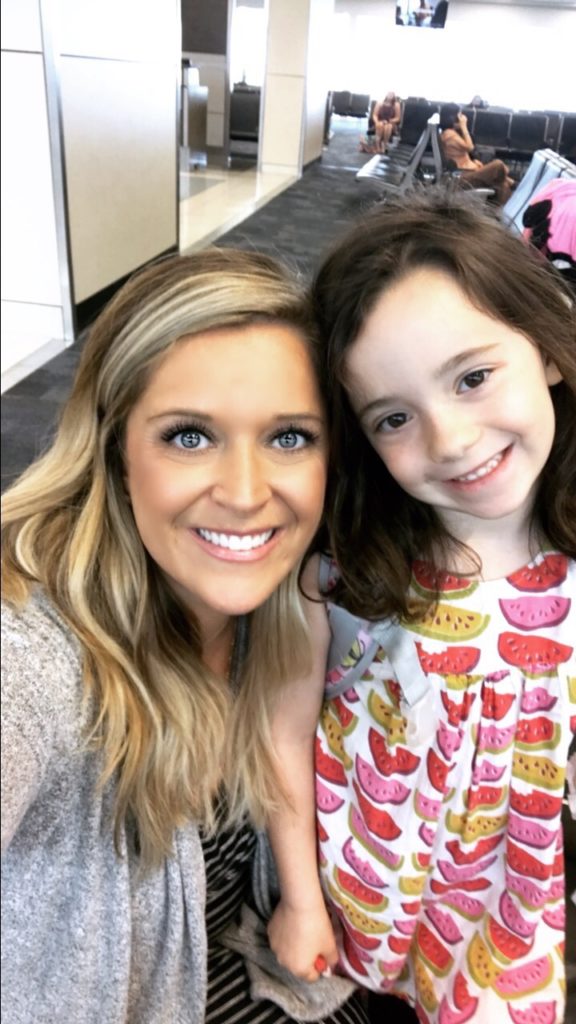 The flight was great, all the kids did really well.  When we arrived this was our view!  This resort was absolutely stunning!
Below is a photo of the resort from the Dreams website!  I mean,  look how pretty!  So many pools.  There were pools everywhere and the resort was built up a hill so there were many levels and incredible views from each level.  We spent most of our time at the upper infinity pool toward the bottom of the picture….and the kids waterpark.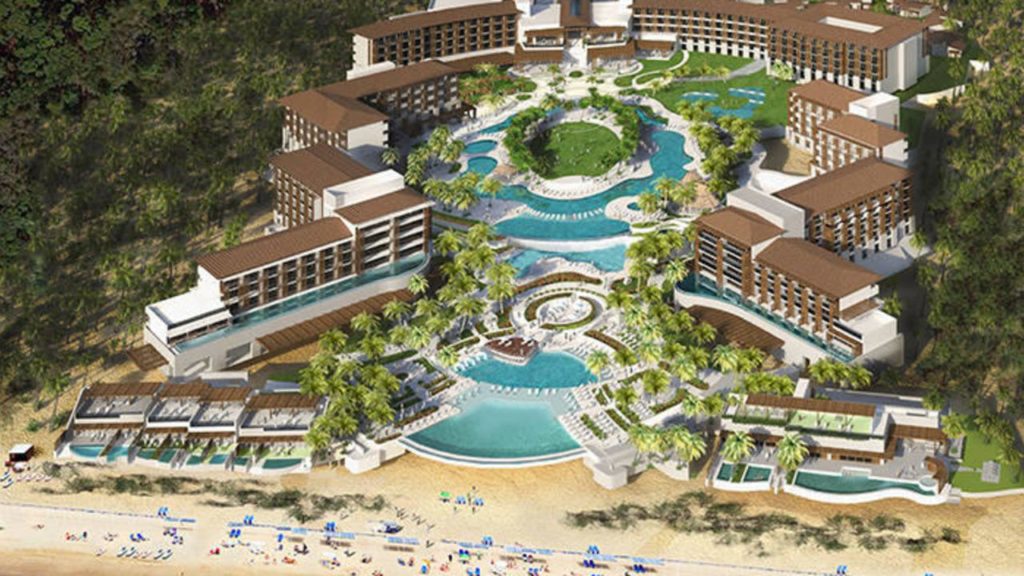 We checked in, did some exploring and then headed to dinner.  We ate dinner at the buffet on the first night because we were all pretty tired and were ready to get the kids to the room.  Funny…its only 2.5 hours to fly to Mexico from Texas but the full day of travel is more like 9 hours!!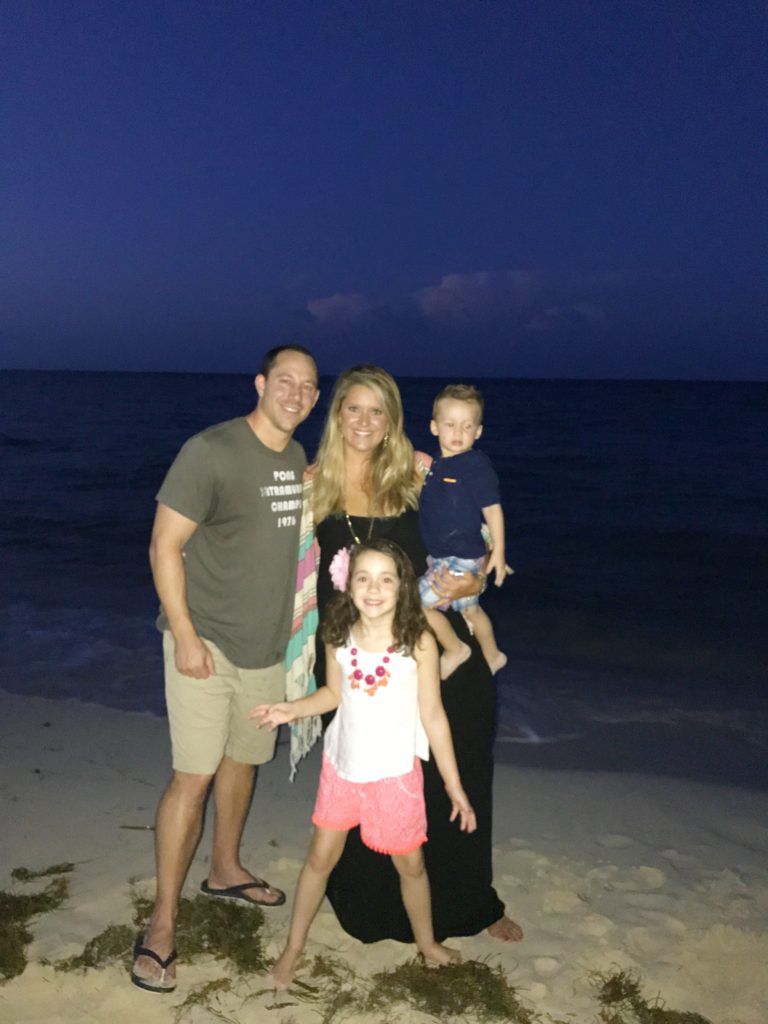 DAY 2
This was our first full day.  We headed down to the beach!  The beach was pretty, but again comparing to Secrets Maroma Beach….it was not nearly as good.  There was quite a bit of seaweed, the beach got steep pretty quickly when you went in the water which was not ideal for the kids and these 2 things combined made the water less clear than other Mexican beaches I have been to.  Again, it was totally fine…the kids didn't notice at all, but this is based on my previous experiences.
One really cool thing is they have a dolphin swimming experience right on the beach.  The kiddos were able to sit on the beach and watch the dolphins jump in the air.  They all loved that.  We spent several hours building sand castles, burying dads, etc.
Leslie & I
After the beach we hit up one of the million pools.  We found the perfect spot where the chairs were in the water, there was a huge tanning ledge that the kids could play on, the pool was shallow enough they could stand, we were right by the swim up bar and had a view of the ocean!  We went here every day!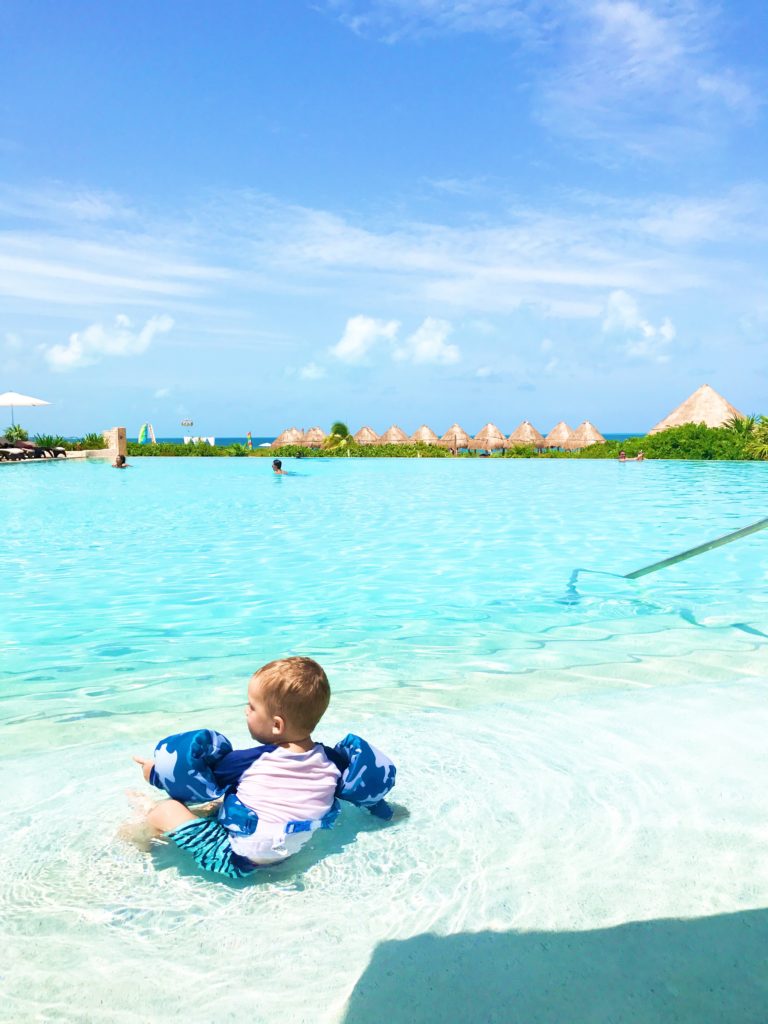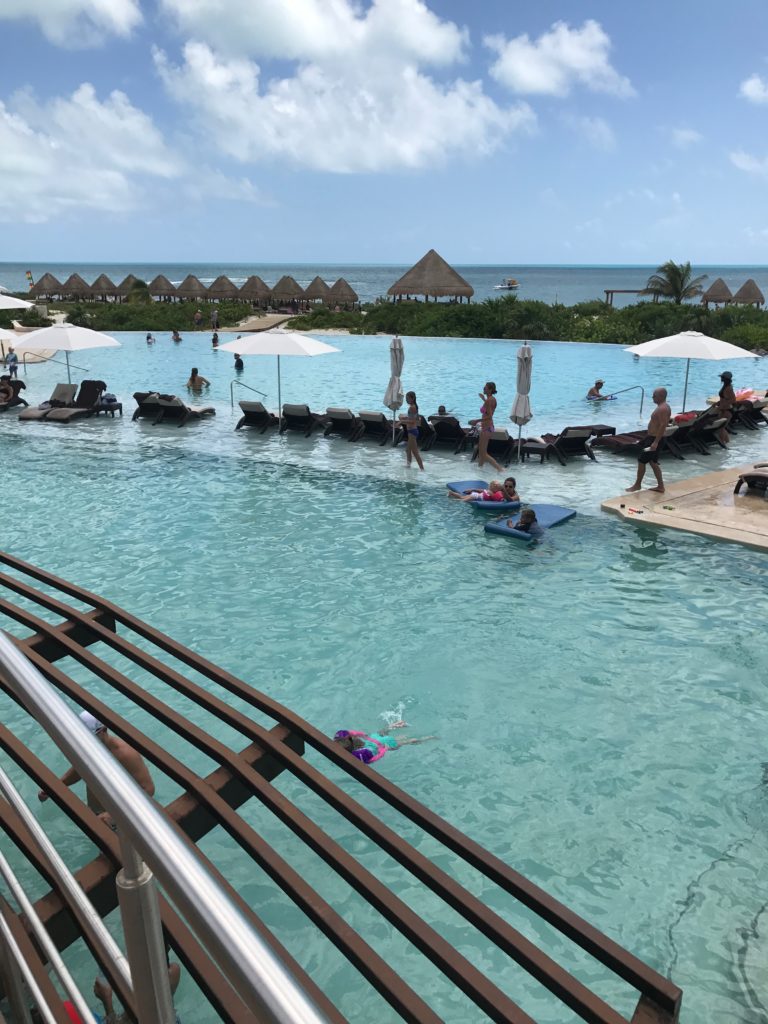 After a fun day in the sun we cleaned up and headed to dinner.  We ate dinner at Gaucho the Brazilian Steakhouse.  Honestly, it was not good.  There are many restaurants on the property….if you go, I would skip this one.
After dinner we headed to Dolce, a little ice cream shop on the property and went to the show.  It was kind of a cirque de Soleil-esque type of show.  It was kinda strange, but the kiddos loved it.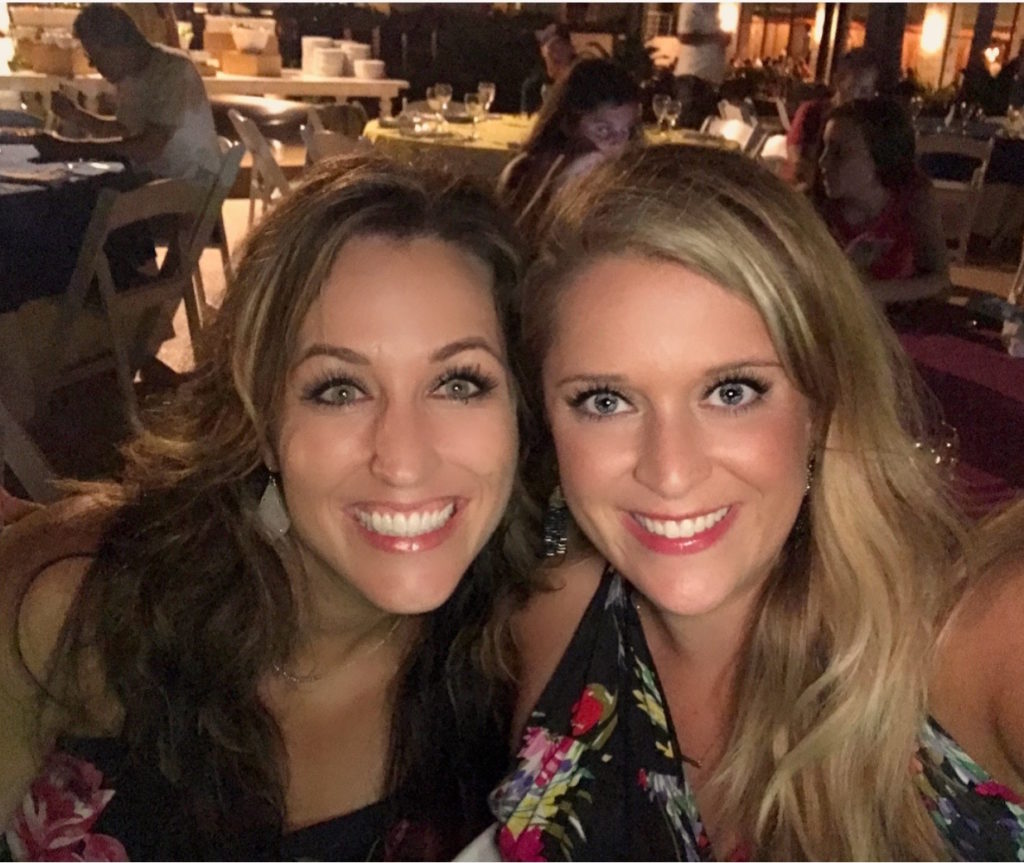 We had joining rooms so at night we would go back to the room, put Netflix on for the kiddos (this was super cool…it was on the TV there so we had unlimited movies) and then the adults would go next door and play cards until it was time for bed.  Both parties were really happy.  Avery said the nights with her friends were some of her favorite parts….felt like a slumber party!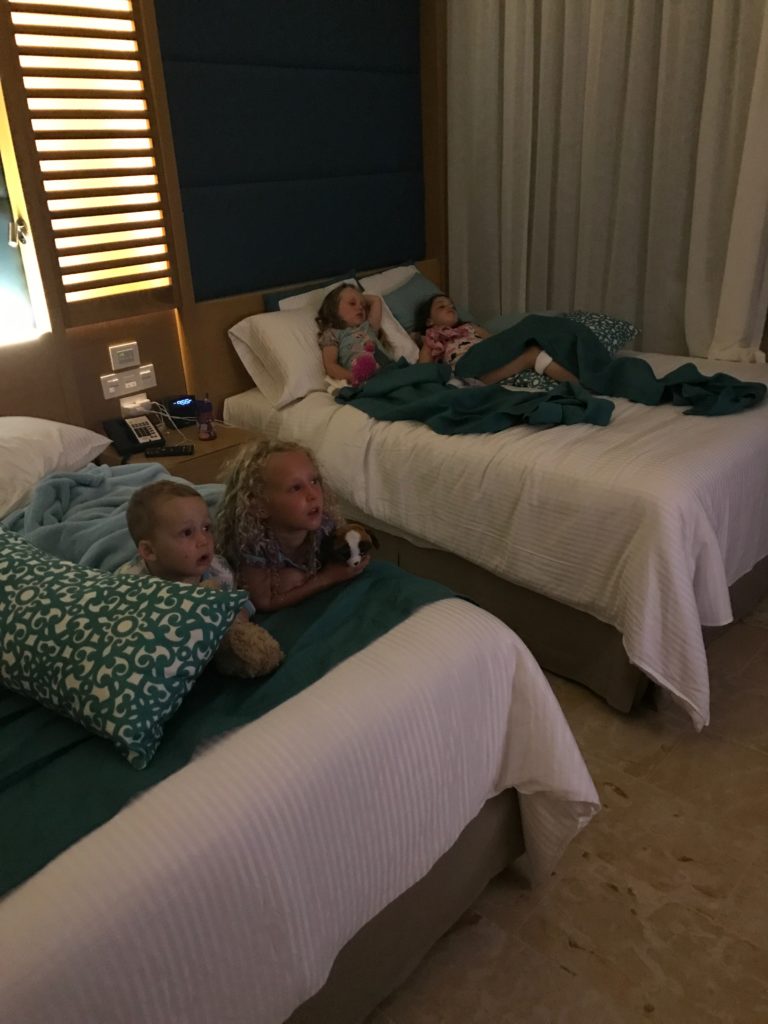 DAY 3
These cuties were all ready to take day 3 by storm.  We started out at breakfast (like every morning at the buffet) and then hit up our favorite spot by the pool.
After pool time we had lunch at Tides (the pool side cafe) and then hit up the waterpark.  This was such an awesome part of the resort.  The kiddos just loved it…and so did the parents.  There was a large play area for little kids that was shallow and had lots of little slides.  We were able to lay out a little and let the kids play.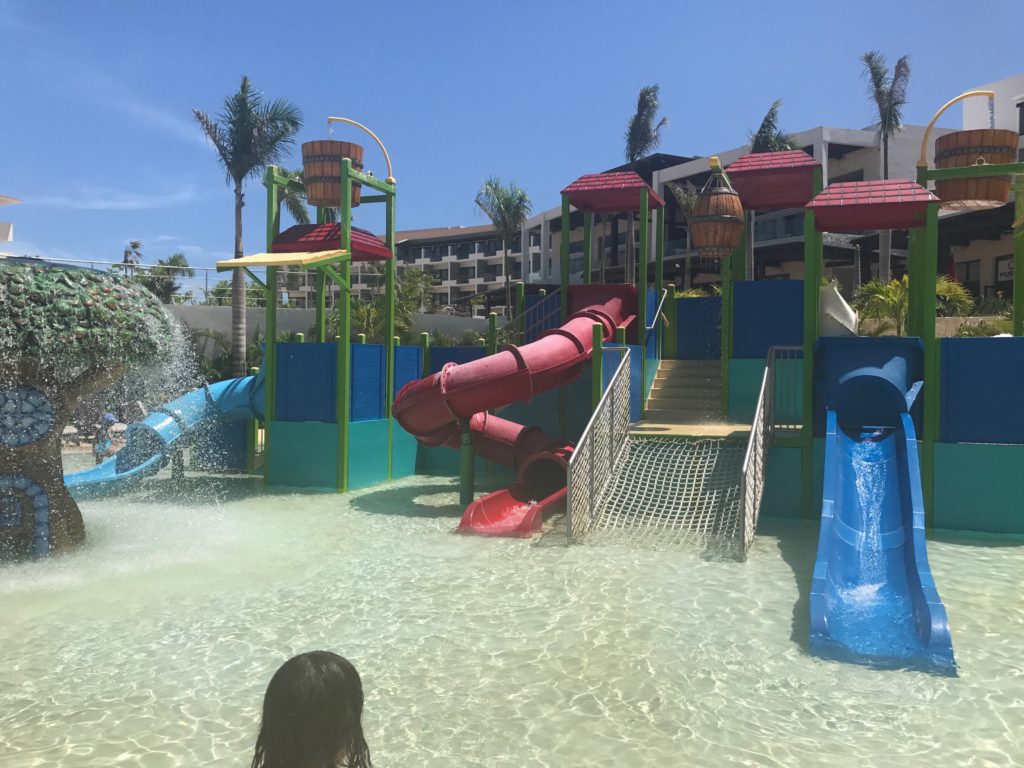 Then there were 2 large slides that the bigger kids loved and so did the dads!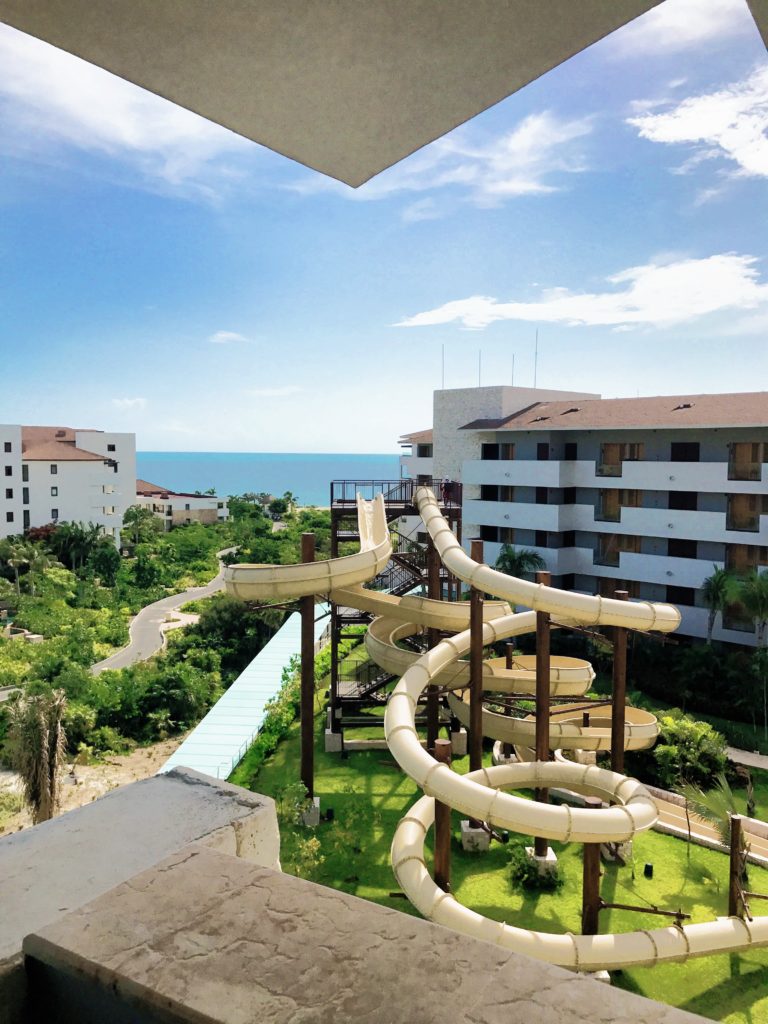 We ended up here every day and also at the Lazy River.  I didn't take any pictures of that, but here is one from the resort home page.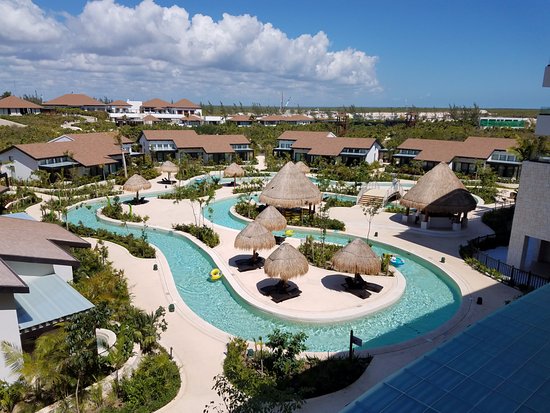 For dinner we went to Fusion which was a hibachi restaurant and by far all of our favorites.  The food was soooo good and our chef was amazing.  He was so much fun and really involved everyone, especially the kids!
We ended this night back in our room watching Netflix and playing cards.  It was an amazing day.  If you go….you have to eat at Fusion!
I had originally planned to put everything into 1 post, but there was just too much info.  Monday I will be recapping the rest of our trip and giving a full review of the resort broken down by categories!
I shared a Mexico packing post here if you have questions on any of our clothes.  If I missed anything just post in comments.  Thanks so much!